Product Showcase
The HH225c 8" pump from Rain for Rent produces large flows and high discharge heads for applications including sewer bypass and temporary fire protection systems.
Nov 1st, 2008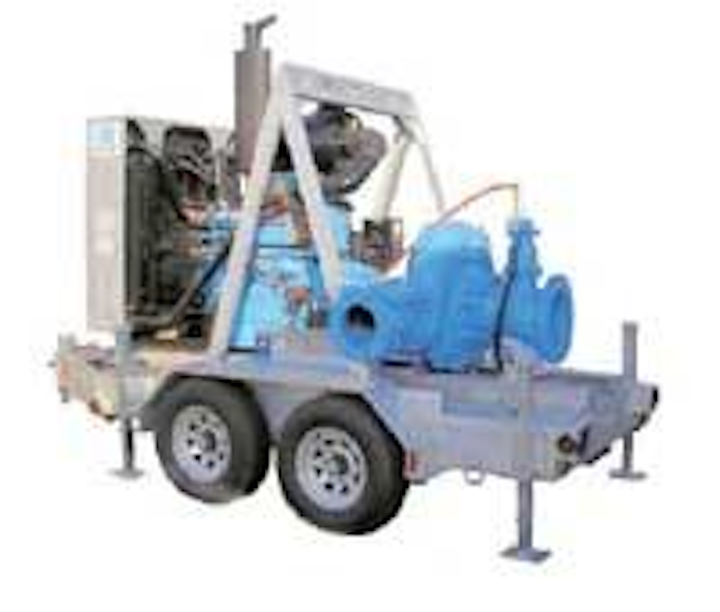 Rental pumps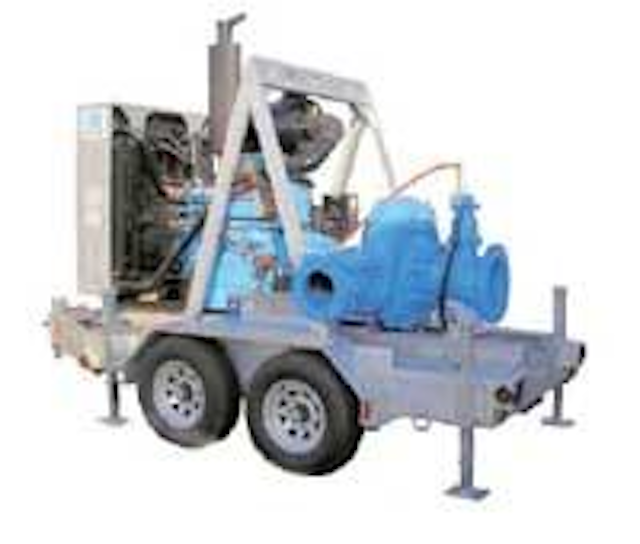 Click here to enlarge image
The HH225c 8" pump from Rain for Rent produces large flows and high discharge heads for applications including sewer bypass and temporary fire protection systems. With hydraulic efficiency up to 82%, this pump is able to move more gallons of water at a lower fuel-cost. It can handle solids up to 3 3/8". The pump is capable of producing flows up to 5400 gpm and discharge head up to 405 feet. The engine and pump are mounted on galvanized skids to protect against rust and corrosion.
Rain for Rent
Bakersfield, CA
Tel: 800-742-7246 Web: www. rainforrent.com
Circle No. 200 on Reader Service Card
Arsenic analysis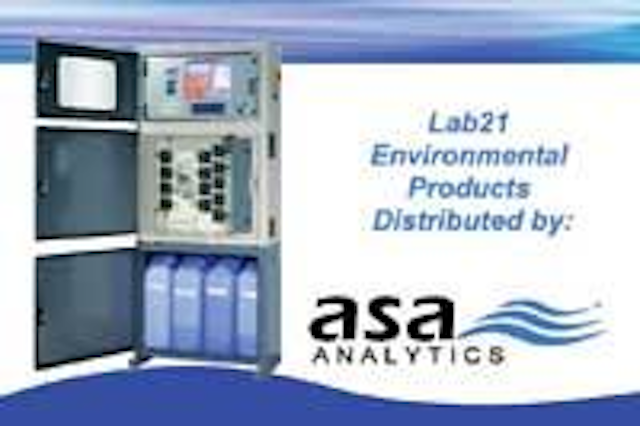 Click here to enlarge image
ASA distributes on-line and portable metals analyzers from Lab21 Environmental. The analyzers can provide real time on-line monitoring of heavy metals including arsenic. Applications include monitoring wastewater discharges to minimize the risks of exceeding consent limits, monitoring river water to immediately identify any sources of heavy metal pollution, monitoring drinking water to protect from potential metal contamination and improving process control through real time feedback. The analysis technology employs Anodic Stripping Voltammetry, which is well proven with some installations running in excess of 12 years. The electrode analysis system has removed the need for any elemental mercury, significantly minimizing potential contamination risks and disposal costs.
Applied Spectrometry Associates Inc.
Waukesha, WI
Tel: 262-717-9500
Circle No. 203 on Reader Service Card
Pressure transmitters
Click here to enlarge image
The new Ashcroft® GC51 and GC52 gauge and differential pressure transmitters offer an economical alternative to network process transmitters when a digital protocol is not required. The design features an ultra-compact NEMA 4X/IP65 enclosure measuring only 2.65" in diameter. Stainless steel wetted parts accommodate either wet or dry media. The GC51 is available in ranges up to 0-7500 psig and the GC52 offers D/P ranges up to 400 inches of water. A built-in LCD backlit display and a 4-20mA output provide both local indication and remote signaling. The company's GC series transmitters are ideal for measuring fluid levels in tanks, water towers and across differential pressures membranes in water purification systems.
Ashcroft
Tel: 800-328-8258 Web: www.ashcroft.com
Circle No. 206 on Reader Service Card
Composite hubs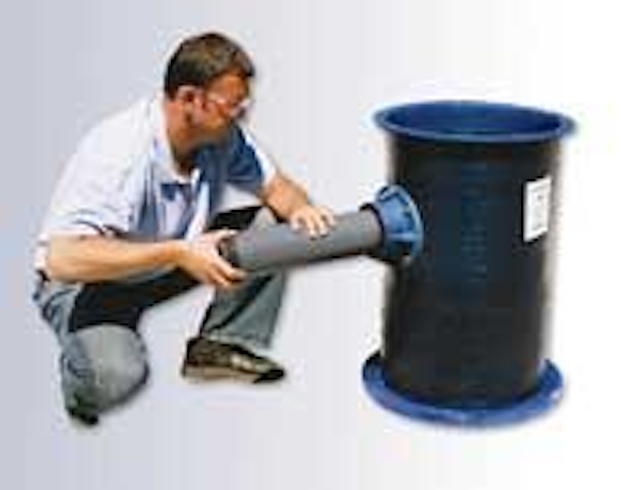 Click here to enlarge image
Topp Industries offers new Fiberglass Composite Hubs in 2", 3", 4", 6", and 8" sizes as an alternative for cast iron hubs, although cast iron hubs also are available. Composite hubs are corrosion resistant, will never rust, and include hardware and basin seal with accessory seals available. Composite hubs fit all basins/pump stations, 18-30", 36-48" and 60" and up, and feature a "butt pipe" or "pass through design". The company also offers additional accessories and inlets. PDQ Inlets are well suited for PVC or cast iron pipe and for use on flat basin surfaces. TI Inlets are also available for use on flat surfaces.
Topp Industries Inc.
Rochester, INTel: 800-354-4534
Web: www.toppindustries.com
Circle No. 204 on Reader Service Card
Screen diagnostic system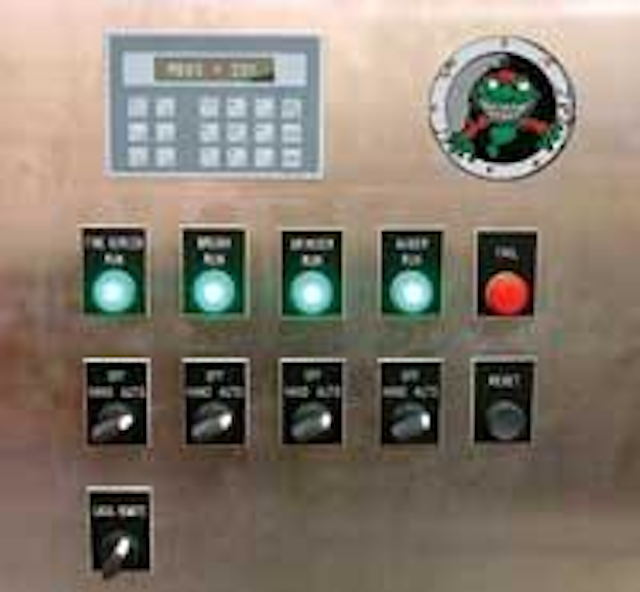 Click here to enlarge image
JWC Environmental has added a new feature to its line of fine screens with the development of the Monster Blind Diagnostic System (MBDS). This patent pending feature detects the percent blinding factor of a screen and notifies plant operational staff about screen performance. An optional feature, the system can also control additional cleaning steps, such as hot water spray wash or automatic brush adjustment to improve the screen's operating efficiency. It detects and alerts operators to situations such as heavy solids loading (grease), the need to adjust the cleaning brush (if utilized), or the need to replace spray nozzle(s).
JWC Environmental
Costa Mesa, CA
Tel: 800-331-2277
Web: www.jwce.com
Circle No. 201 on Reader Service Card
Check valves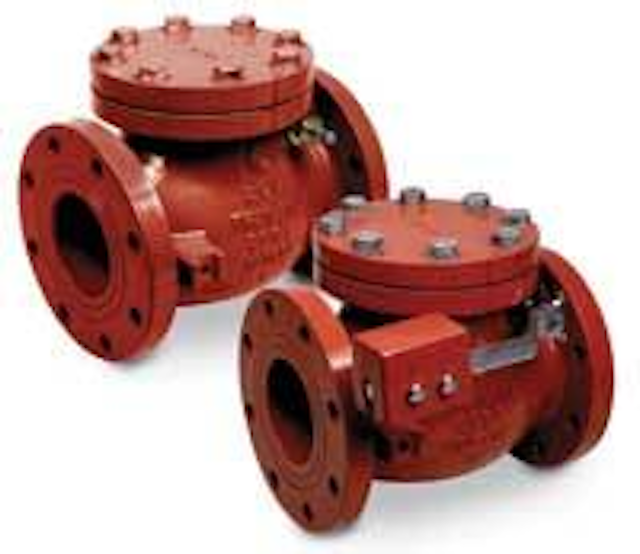 Click here to enlarge image
Matco-Norca's full waterway 120W Cast Iron Swing Check Valves and 120WC Lever & Weight Cast Iron Swing Check Valves conform to AWWA C508 and are built to handle the most demanding wastewater/sewage and potable water applications. The company's line of check valves range from 3" up to 16" nominal sizes. Sizes 3"– 12" valves are rated 175 PSI non-shock CWP; larger size 14" – 16" valves have a 150 PSI non-shock CWP, and are to be installed horizontally only. Manufactured in overseas ISO 9002 foundries, they come with an iron body, bronze seat and resilient disc, with a bolted cover. They have a fusion bonded 8 mil terracotta epoxy coating conforming to AWWA C550, applied both inside and outside, and are available with an outside lever and weight and also with an optional spring kit.
Matco-Norca Inc.
Brewster, NY
Tel: 800-431-2082
Circle No. 205 on Reader Service Card
Flowmeter verification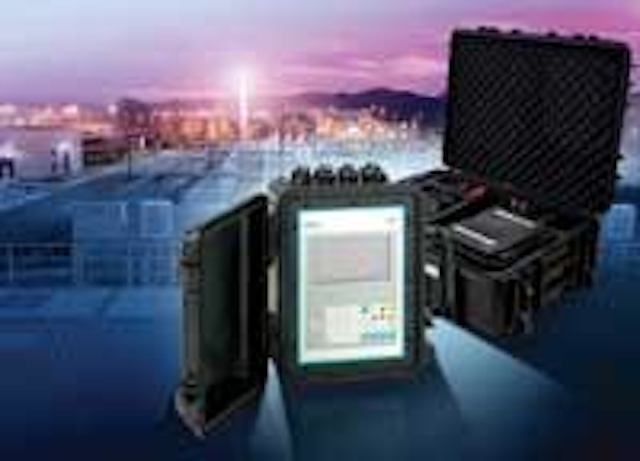 Click here to enlarge image
Siemens Energy & Automation has released an all-inclusive kit for verifying the accuracy and performance of flowmeters of any brand or type without cutting into the pipe. It is suitable for check measurement of flowmeters installed on water or wastewater pipes ranging from 1" to 360". The kit comes in a weatherproof case with wheels and a telescope handle. The case holds all the equipment including cables, transducers, and the SITRANS FUP1010 clamp-on ultrasonic flowmeter.
Siemens Energy & Automation Inc.
Alpharetta, GA
Web: www.siemens.com/flow
Circle No. 207 on Reader Service Card
Alignment system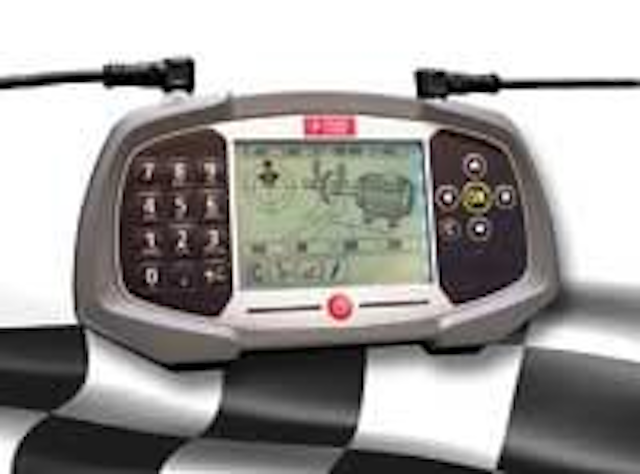 Click here to enlarge image
VibrAlign Inc., US distributor for measurement and alignment systems from Fixturlaser AB of Gothenburg, Sweden, now offers the new Fixturlaser GO laser shaft alignment system. The GO was introduced in response to customer requests for a mid-range system that incorporates Fixturlaser's vision for Express Alignment, and fits between VibrAlign's current offerings, the XA and the Shaft Hog. The system is designed with interfaces and functions that once learned are easy to remember. It is powered by C-cell batteries. The device saves its data locally and can connect to a computer for download via a USB connection.
VibrAlign Inc.
Richmond, VA
Tel: 800-394-3279
Circle No. 202 on Reader Service Card