New Products
Walchem's WebAlert® seamlessly web-enables installed equipment, providing local and remote access to system information, without the need to physically visit remote sites.
Nov 1st, 2008
Remote monitoring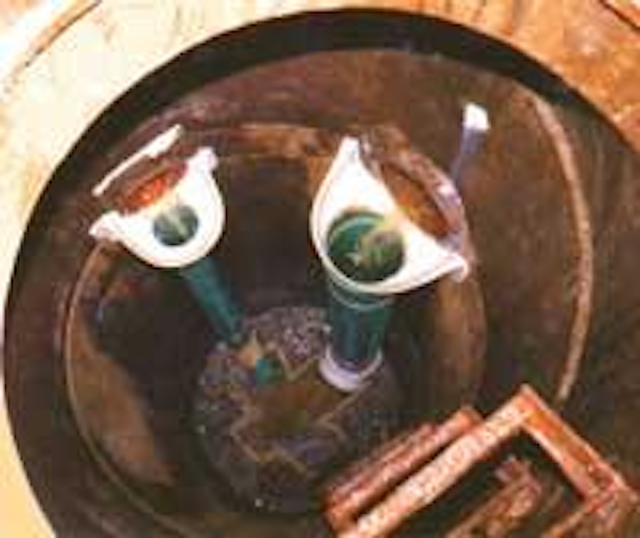 Click here to enlarge image
Walchem's WebAlert® seamlessly web-enables installed equipment, providing local and remote access to system information, without the need to physically visit remote sites. It monitors and datalogs analog and digital inputs from virtually any installed device, and instantly notifies on-site and remote personnel of any alarm conditions. Ethernet and USB are standard features, so local or plant networked PCs can be connected and communicating with WebAlert® in true Plug & Play fashion. Authorized operators or quality control personnel can view live system parameters and historical graphs, as well as receive emailed alarms, reports or datalog files.
Walchem Corp.
Holliston, MA
Tel: 508-429-1110
Web: www.walchem.com
Circle No. 259 on Reader Service Card
Venturi flow meter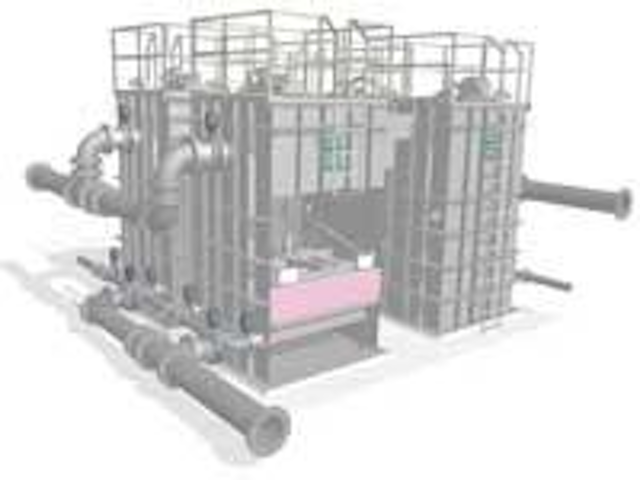 Click here to enlarge image
A new series of corrosion-resistant, 48" diameter venturi flow meters for the air handling systems at sewage treatment plants has been manufactured by Westfall Manufacturing. The 2350 Series Venturi Flow Meter features epoxy vinyl ester construction, with a 1" thick stainless steel throat and 1¼" thick 316L SS full-face 48" flange. Custom built to meet specific sewage treatment air handling system requirements, this corrosion-resistant venturi flow meter has no moving parts and is designed for a 50,000 SCFM rate of flow.
Westfall Manufacturing Co.
Bristol, RI
Tel: 888-928-3747
Web: www.westfallmfg.com
Circle No. 270 on Reader Service Card
Turbine flowmeter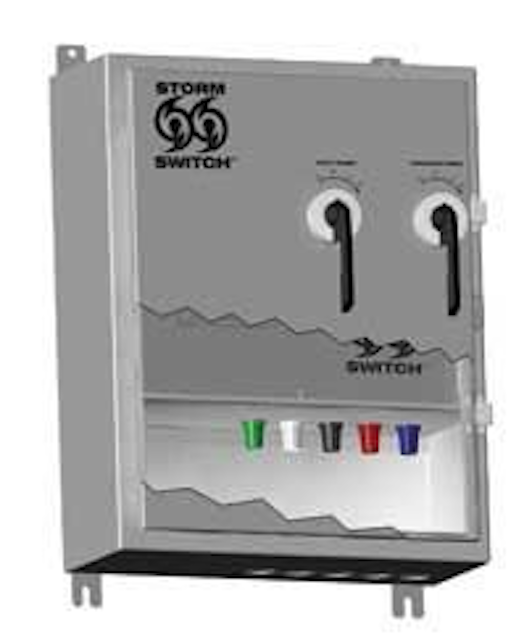 Click here to enlarge image
Exact Flow has introduced the DX-DL dual-rotor turbine flowmeter. This advanced flow metering solution provides high accuracy, lower costs, and extended flow range performance not obtainable with traditional single-rotor turbine meters. The design extends the lower flow range below what has been possible before. As fluid passes through the meter, the dual rotors become hydraulically coupled due to their counter-rotation.
Exact Flow
Scottsdale, AZ
Tel: 480-948-3789
Web: www.exactflow.com
Circle No. 269 on Reader Service Card
Rotary control valves
Click here to enlarge image
Leslie Controls' K-Max Rotary Control Valves are available for immediate delivery. The valves work well on clean, dirty, viscous, corrosive, abrasive, high pressure/temp fluids, liquids and gases. The valves have the highest recovery factor (FL) of any rotary control valve, comparable to globe valves. Their design incorporates cam action, low friction plug operation while providing tight shutoff (Class IV and V metal-to-metal Seating and VI with PTFE seating) over long service life in a wide variety of flow control applications.
Leslie Controls Inc.
Tel: 800-933-7543
Web: www.lesliecontrols.com
Circle No. 260 on Reader Service Card
Rate indicator, totalizer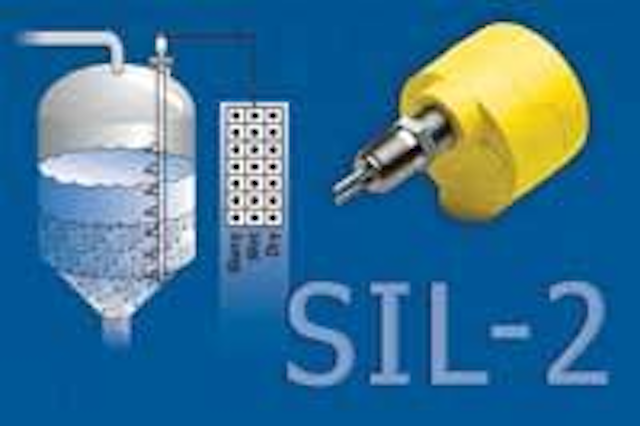 Click here to enlarge image
Hoffer has released the HRT1, an upgrade to its HIT-2A Rate Indicator/Totalizer which incorporates HART® Communications Protocol. The indicator works the company's turbine flowmeters and other frequency producing flowmeters. It will enable the customer to communicate to a processor via software or even a handheld communicator if desired using the HART® protocol. Thus, they can adjust settings in the unit and check diagnostics.
Hoffer Flow Controls Inc.
Elizabeth City, NC
Tel: 800-628-4584
Web: www.hofferflow.com
Circle No. 268 on Reader Service Card
Knife gate valves
Click here to enlarge image
The Fabri-Valve XS150 knife gate valves are designed for municipal and industrial wastewater service. The valves are available in sizes 2"-24". Their knife gate design eliminates the leakage paths at the transition point between the perimeter seal and the chest seal, a problem that is common to other high performance knife gate valve designs. The valve features a one-piece perimeter seal that provides bi-directional bubble tight shutoff.
ITT Corp.
Lancaster, PA
Tel: 800-366-1111
Web: www.engvalves.com
Circle No. 267 on Reader Service Card
Wireless instruments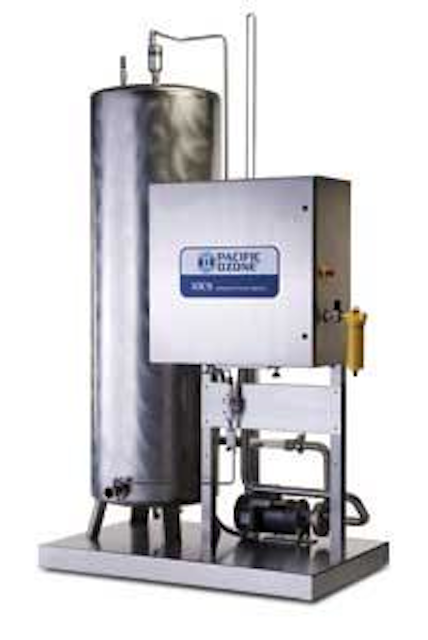 Click here to enlarge image
Control Microsystems has released the SCADARange product line of wireless process instruments. Designed for use in applications where traditional wired sensor connections are not physically or financially feasible, the products are easily deployed to wirelessly transmit data through a centralized base radio station, over a secure 900MHz license-free connection. Up to 100 field devices can be polled at user-configured time intervals by a single base radio in a variety of network configurations. The line includes level, pressure, temperature, and switch-input units. SCADARange Manager is a Windows-based services management software that provides a user friendly environment for field unit configuration and diagnostics.
Control Microsystems
Kanata, Ontario
Tel: 888-267-2232
Web: www.controlmicrosystems.com
Circle No. 261 on Reader Service Card
Mobile computers
Panasonic has upgraded its semi-rugged desktop replacement Toughbook CF-52 and mobile workhorse Toughbook CF-74. Both computers now incorporate the new Intel® Centrino® 2 processor technology. In addition, video and graphics capabilities have been significantly enhanced, hard drive capacity has been increased to 160GB, and Wi-Fi performance expanded to include 802.11 Draft N. Purpose-built with the mobile user in mind, both the 15.4" widescreen semi-rugged CF-52 and the CF-74 with its outdoor viewable 13.3" display incorporate a carrying handle and optional embedded access to mobile broadband networks from major wireless carriers.
Panasonic Computer Solutions Co.
Tel: 800-662-3537
Web: www.panasonic.com/toughbook
Circle No. 265 on Reader Service Card
Calibration cylinders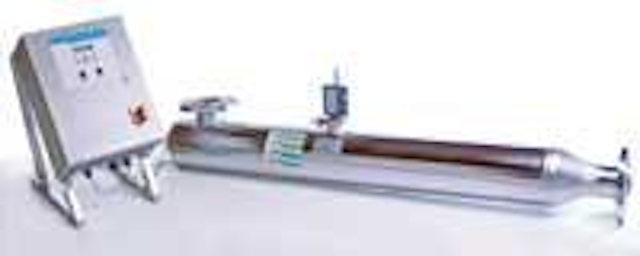 Click here to enlarge image
Accudraw cylinders, available from Primary Fluid Systems, were developed for the accurate calibration of metering pumps. Available in PVC, polypropylene and glass construction in standard sizes from 100 ml to 20,000 ml, they provide an excellent way to periodically check and calibrate the performance and accuracy of your metering pumps.
Primary Fluid Systems Inc.
Burlington, Ontario
Tel: 800-776-6580
Web: www.primaryfluid.com
Circle No. 266 on Reader Service Card
Variable frequency inverters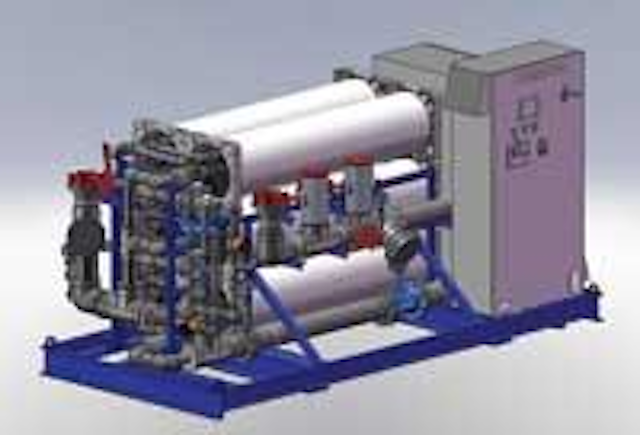 Click here to enlarge image
WEG Electric Motors is launching a new series of variable frequency inverters, featuring Vectrue Technology™, which allows this new generation of WEG inverters to combine V/F, Sensorless Vector, VVW, and vector (with encoder) control techniques—all in one product. The new CFW11 line of frequency inverters offers efficiency ratings greater than 97%, as well as innovations designed to improve motor control and operational functions. Their connect and use technology automatically recognizes and configures the accessories and options being used, which allows easy installation and safe operation, while eliminating manual configuration.
WEG Electric Motors Corp.
Atlanta, GA
Tel: 800-275-4934
Web: www.weg.net
Circle No. 262 on Reader Service Card
Terminal blocks
WAGO's DIN-rail mount terminal blocks, ranging from the 280 Series to 285 Series Power Cage Clamp®, now carry a 100 kA Short Circuit Current Rating (SCCR) when used with appropriate fuses. The SCCR originates from changes enacted by the National Electric Code and is represented as UL508A. SCCR ensures proper documentation of the maximum short circuit current a component, assembly or equipment can safely withstand when protected by a specific overcurrent protective device.
WAGO Corp.
Germantown, WI
Tel: 800-346-7245
Web www.wago.com
Circle No. 263 on Reader Service Card
Control valve
Click here to enlarge image
Tyco Flow Control has received its first order for the Monovar Control Valve in the United States. The valve will be placed in the WM-30 Catskill and Delaware water treatment facility in Westchester County, NY. The control valve operates the flow of water into the facility's UV disinfection chambers. The valve is 84", the largest valve of this kind and can handle temperatures between five and 250 degrees Fahrenheit.
Tyco Flow Control
Web: www.tycoflowcontrol.com
Circle No. 264 on Reader Service Card
Security fence
Gallagher Security Management Systems offers the PowerFence™ perimeter security systems. The technology has successfully secured hundreds of utility sites around the world, including water treatment and supply facilities. The system provides perimeter fencing solutions that deter attack by sending a regulated, non-lethal, electric pulse around the fence. The fences meet stringent safety criteria and are easy and economical to run and maintain. The system also can detect unauthorized entry or exit into defined areas, without generating false alarms.
Gallagher Security USA
Tel: 888-430-0770
Web: visit www.powerfence.com
Circle No. 273 on Reader Service Card
Stormwater recharge systems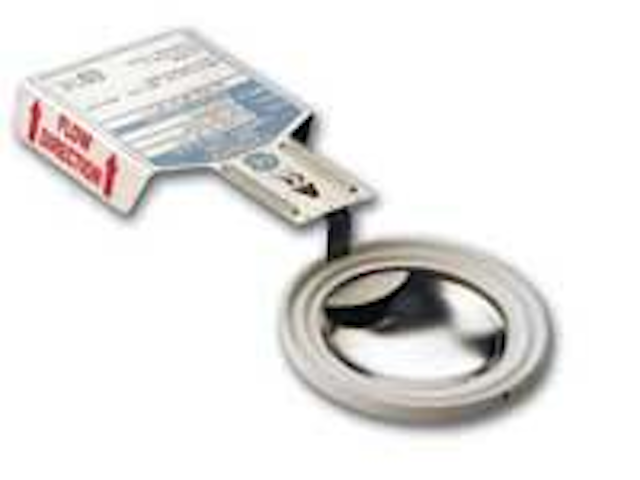 Click here to enlarge image
Cultec has added an internal manifold feature to the company's Recharger 180 and 280 models. This feature improves design flexibility and decreases the required installation footprint for the stormwater management system. Two side portals located on the chamber allow manifolding to take place at any point within the system, eliminating the need to build external manifolds, thereby condensing the system by decreasing the footprint required. High Volume Low Velocity (HVLV) FC-24 Feed Connectors, open on both endwalls, are inserted into the side portals to construct the manifold.
Cultec Inc.
Brookfield, CT
Circle No. 272 on Reader Service Card
AMI system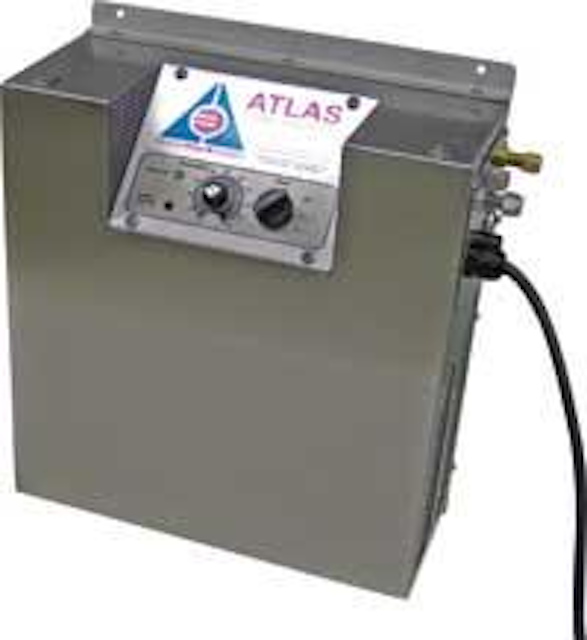 Click here to enlarge image
Eka Systems, a provider of Advanced Metering Infrastructure (AMI) for electric, gas and water utilities, has announced the commercial availability of its new EkaNet™ Node for Water Meters – the EKA-1600. The Water Nodes are designed to network pulse and encoded meters into EkaNet electric AMI networks. The EKA-1600 employs robust security with mutual device authentication to other nodes, derived per-session encryption keys, and AES encryption. The network is self managing, and self-healing with no need for back-end security servers and extensive IT support.
Eka Systems
Germantown, MD
Tel: 877-352-5669
Web: www.ekasystems.com
Circle No. 271 on Reader Service Card
Tank mixing
Liquid Dynamics, maker of the JetMix "Vortex" tank mixing assembly, has developed a new Adjustable Mix Assembly for use with an integrally mounted, submersible chopper pump. The nozzle can be rotated in any direction to adjust the discharge direction. An optional valve allows the pump to perform mixing or conventional pumping to another destination. The unit mounts permanently inside a tank or pump station, along with pump guide rails. The submersible pump and guide shoe slide down the guide rails to attach to the assembly.
Liquid Dynamics Corp.
St. Charles, IL
Tel: 630-513-8366
Circle No. 274 on Reader Service Card