Chicago to Host WEFTEC.08
As the largest conference of its kind in North America and the largest annual water quality exhibition in the world, WEFTEC.
Sep 1st, 2008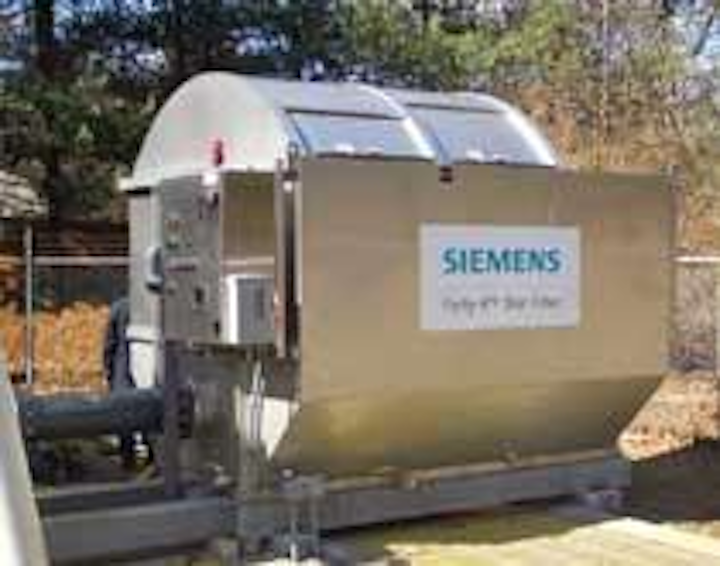 As the largest conference of its kind in North America and the largest annual water quality exhibition in the world, WEFTEC.08 offers access to the latest in water quality developments, research, regulations, solutions, and cutting-edge technologies.
This year's event – the Water Environment Federation's 81st annual technical exhibition and conference – will be held October 18-22 at McCormick Place in Chicago, IL.
Designed to address a diverse and comprehensive array of contemporary water and wastewater issues, this year's technical program of 115 technical sessions, 31 workshops and 10 facility tours are categorized into more than 20 technical education focus areas ranging from collection systems and leading-edge research to sustainable water resources management and water reclamation and reuse. To keep attendees up to date on the most pressing water quality challenges and solutions, the program also includes several "hot topic" workshops and "featured" technical sessions throughout the five-day event.
Hot topic workshops include discussion of green infrastructure, wastewater treatment systems to address climate change, strategic workforce planning and nutrient removal, among others. Featured technical sessions will focus on water scarcity issues, lab practices, Clean Water Act policies, and addressing water quality standards in long-term control plans.
The exhibition provides access to the latest developments, research, regulations, solutions, and cutting-edge technologies in the field. More than 900 exhibiting companies are expected in Chicago and have already reserved a record-breaking 281,000 net square feet of floor space at McCormick Place.
Other conference highlights include the Opening General Session, Operations Challenge, AEESP/WEF Scientist Luncheon and Lecture, WEFTeach, Global Center, poster presentations, award presentations, student activities, and the Utility Partnership Program.
For more information, visit www.weftec.org.
---

WEFTEC 08 — Exhibitor Products
Click here to enlarge image
Water reuse
Siemens offers a variety of water reuse and recycling treatment technologies ranging from physical, chemical and biological treatment, to membrane filtration. The company's brands include MEMCOR® membrane filtration, as well as Trident® clarifiers and Hydro-Clear® sand filters.
Siemens
Tel: 866-926-8420
Web: www.siemens.com/weftec
Membrane bioreactor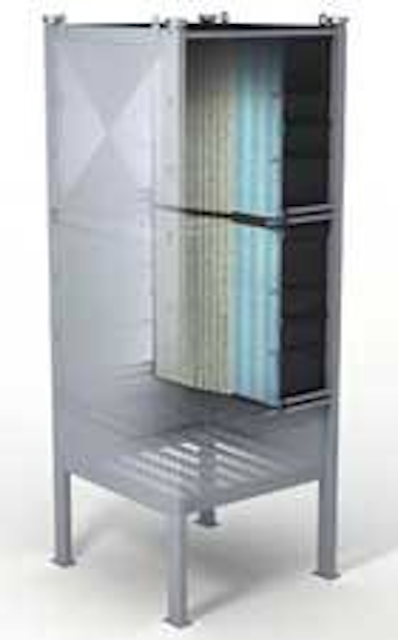 Click here to enlarge image
WesTech will exhibit the ClearLogic™ Membrane Bioreactor (MBR) featuring the new Alfa Laval Hollow Sheet™ Membrane Technology. Advantages of the new MBR system include Ultra-low Transmembrane Pressure and even flux over the entirety of the flat plate membranes.
WesTech Engineering Inc.
Salt Lake City, UT
Tel: 801-265-1000
Web: www.westech-inc.com
Mixing systems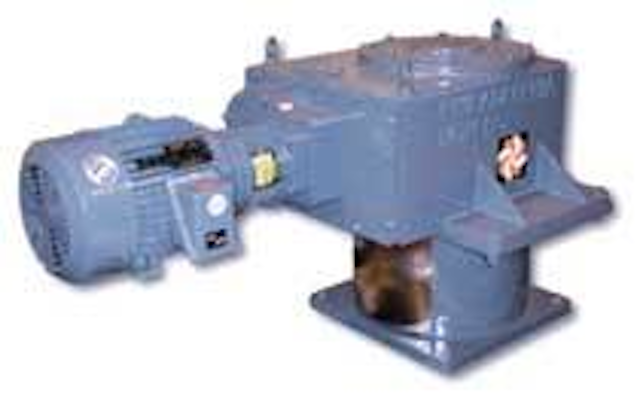 Click here to enlarge image
Philadelphia Mixing Solutions will showcase its UniFirst™ 4040 Mixer and its Raven™ Mixer as part of its display at WEFTEC '08. The UniFirst 4040 is part of the company's 4000 series, offering the water industry's highest shaft-diameter to torque ratio. The mixer is designed to withstand excessive heat, harsh weather conditions, and fluctuating loads.
Philadelphia Mixing Solutions
Palmyra, PA
Tel: 610-269-2100
Web: www.philamixers.com
Rubber check valves
Proco Products will display its ProFlex series 700 Rubber Check Valve. The valve is manufactured completely from rubber with top quality fungicide and barnacle resistant rubber being selected for use. It is impervious to the daily operational vulnerability affiliated with the water and sewage industry such as rust, freezing, corrosion and seizing often found in the check valve industry.
Proco Products Inc.
Stockton, CA
Tel: 800-344-3246
Web: www.procoproducts.com
Wastewater Treatment
Doosan Hydro Technology is the wholly owned U.S. subsidiary of Doosan Heavy Industries & Construction. Doosan has a long standing global reputation for providing design, manufacturing and construction of custom engineered water and wastewater treatment plants, with a special focus on membrane technologies and desalination. The company can provide clients a single source of design, manufacturing of equipment, plant construction, commissioning, and operation for all types of water and wastewater treatment plants.
Doosan Hydro Technology
Tampa, FL Tel: 813-549-0182 Web: www.doosanhydro.com
Surge anticipation valve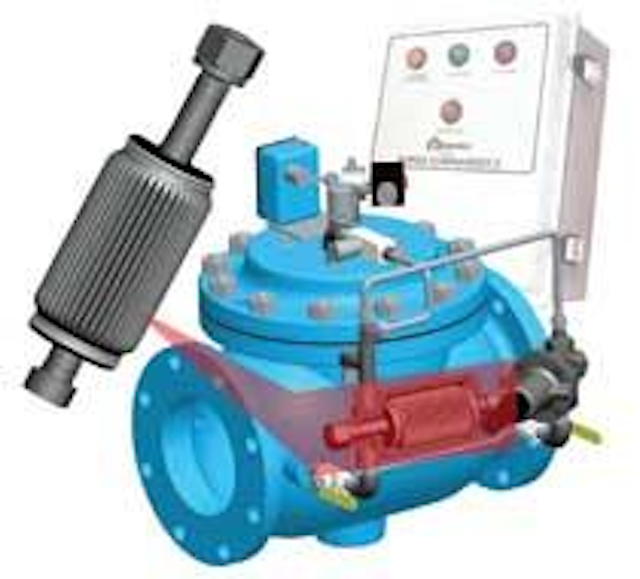 Click here to enlarge image
OCV Control Valves has introduced the improved Model 118-4 Surge Anticipation Valve. In addition to protecting systems against power surges and pump failures, the valve's features have been upgraded to include the new Surge Commander II and optional High Pressure 170 Filter. Instead of using electromechanical circuits, the new valve controller operates via solid state circuitry.
OCV Control Valves
Tulsa, OK
Tel: 888-628-8258
Web: www.controlvalves.com
Membrane systems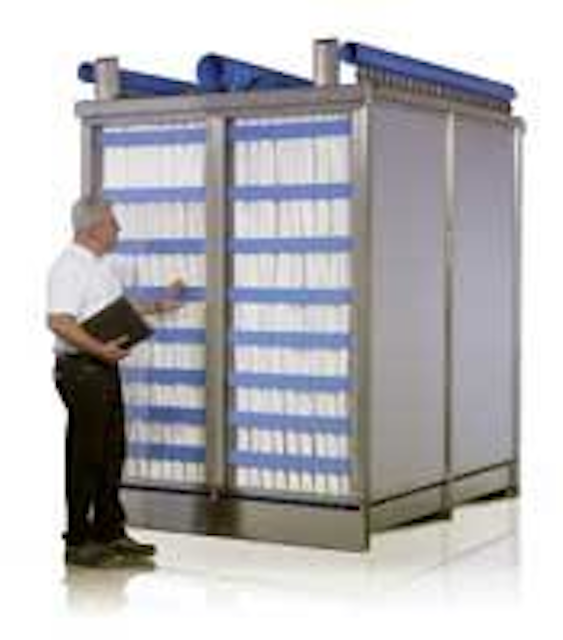 Click here to enlarge image
Koch Membrane Systems will showcase its 1500 square meter Puron™ module for membrane bioreactor (MBR) applications at WEFTEC '08. The improved submerged membrane module features greater packing density, lower energy costs for aeration, and simplified installation, while providing even greater compatibility with other commercially available systems.
Koch Membrane Systems
Wilmington, MA
Tel: 888-677-5624
Web: www.kochmembrane.com
Expansion joints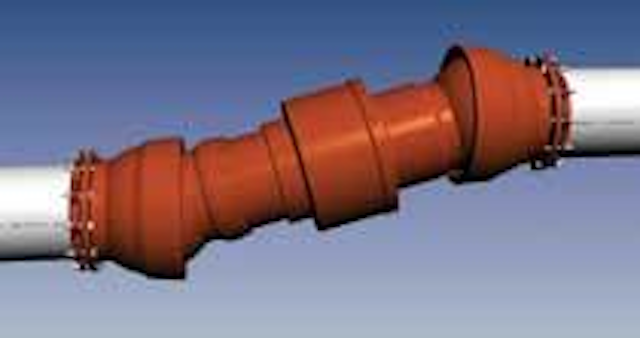 Click here to enlarge image
The Force Balanced Flex-Tend® Flexible Expansion Joint, available from EBAA Iron, can accommodate pressure-induced thrust forces. It uses an additional water chamber piston that acts in the equal and opposite direction of the imparting thrust and neutralizes the thrust forces. This allows designers to use flexible expansion joints.
EBAA Iron Inc.
Eastland, TX
Tel: 800-433-1716
Web: www.ebaa.com
MBBR technology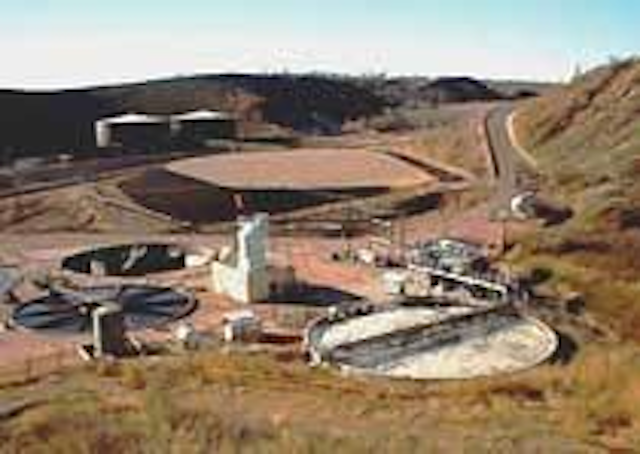 Click here to enlarge image
N.A. Water Systems, a Veolia Water Solutions & Technologies company, will feature the AnoxKaldnes™ Moving Bed Biofilm Reactor (MBBR) at WEFTEC 08. The process uses biofilm carrier elements to provide optimal conditions for biological treatment in municipal and industrial applications. The patented MBBR process removes BOD/COD in compact systems that are easy to operate and control.
N.A. Water Systems
Moon Township, PA
Tel: 800-337-0777
Web: www.nawatersystems.com
On-site disinfection systems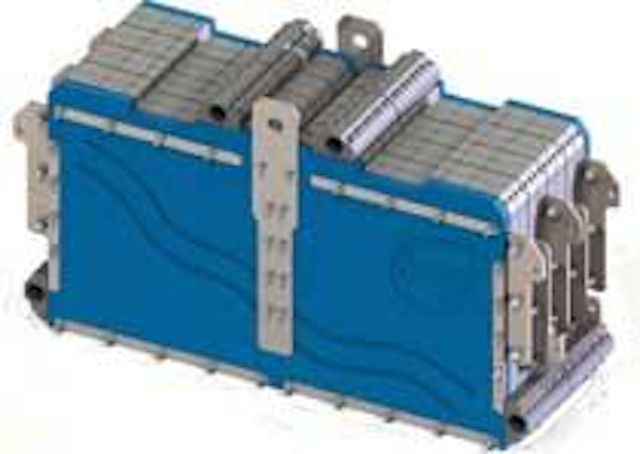 Click here to enlarge image
The modular design of MIOX's RIO™ system allows for easy interchange between on–site sodium hypochlorite and on-site mixed oxidant generation with the added flexibility of up to 5x expanded production capacity without increasing the system footprint. The on-site generators are corrosion-resistant with a high density polyethylene (HDPE) rotomolded enclosure while the aluminum frame provides a solid, modular, industrial design.
MIOX Corp.
Albuquerque, NM
Tel: 888-646-9426
Web: www.miox.com
Iron testing
Industrial Test Systems now offers the WaterWorks™ Total Iron visual test which detects ferric (Fe+3) as well as ferrous (Fe+2) forms of iron. This test was developed to make accurate total iron testing easier and requires no meter. Test results are available in only three minutes following a simple test method. National Secondary Drinking Water Regulations set forth by the EPA recommend an iron level of no more than 0.3 ppm.
Industrial Test Systems Inc.
Rock Hill, SC Tel: 800-861-9712 Web: www.sensafe.com
Thermoplastic ball valves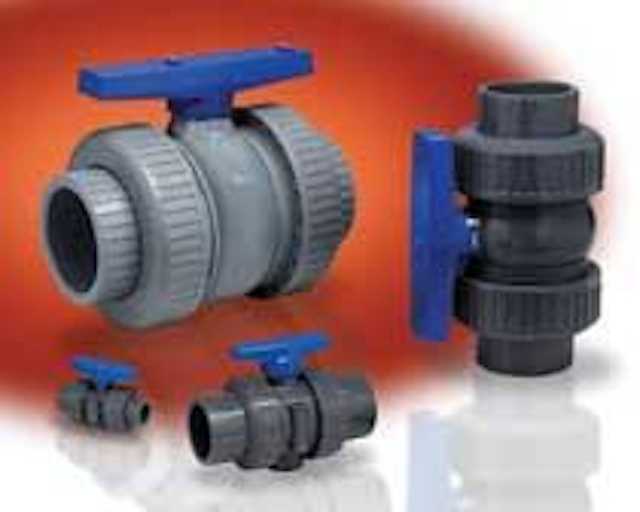 Click here to enlarge image
Plast-O-Matic Valves has expanded its line of thermoplastic ball valves to include larger pipe sizes. The new valves are designed for 3" and 4" piping. These true-union valves are available in PVC, CPVC, PVDF and polypropylene. Standard seals are EPDM or FKM (Viton), and PTFE seats. The new sizes complement the original True Blue Ball Valve line of ½" through 2" valves. Piping connections are offered for socket or threaded installation.
Plast-O-Matic Valves
Cedar Grove, NJ
Tel: 973-256-3000
Web: www.plastomatic.com/mpv4.pdf
Alarm switch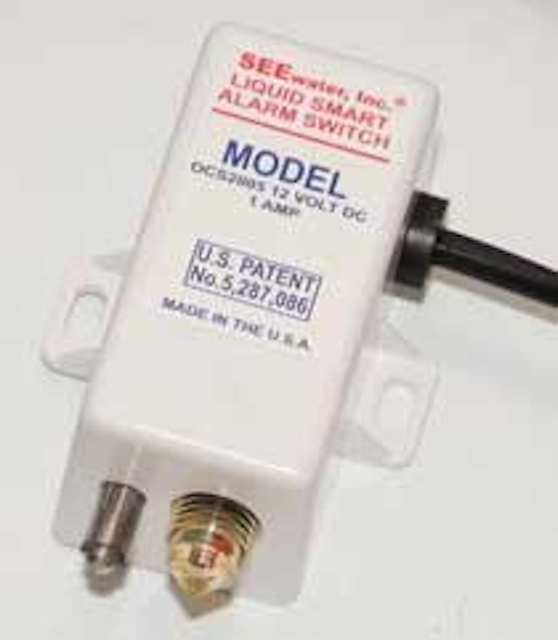 Click here to enlarge image
Used in conjunction with the Oil Smart® Alarm, the Liquid Smart® Alarm Switch differentiates between oil and water at any predetermined location. Available from See Water Inc., the environmental product is used to detect the presence of any liquid in various applications. The switch will activate the alarm panel with the presence of any liquid and simultaneously identify if oil or water is present and provides information to maintenance personnel about leak or high liquid level conditions at any location.
See Water Inc.
Tel: 888-733-9283
Web: www.seewaterinc.com
Water, wastewater pumps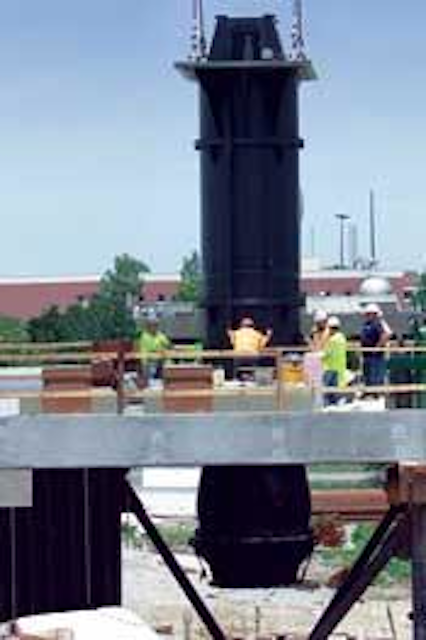 Click here to enlarge image
Patterson Pump's full line of modern, high-performance pumps for water and wastewater duties, featuring its Axial and Mixed Flow Pumps, will be showcased at WEFTEC '08. These Axial and Mixed Flow Pumps have demonstrated their ability to move large volumes of liquid at low to medium heads with efficiency and economy.
Patterson Pump Co.
Toccoa, GA Tel: 706-886-2101 Web: www.pattersonpumps.com
Water tanks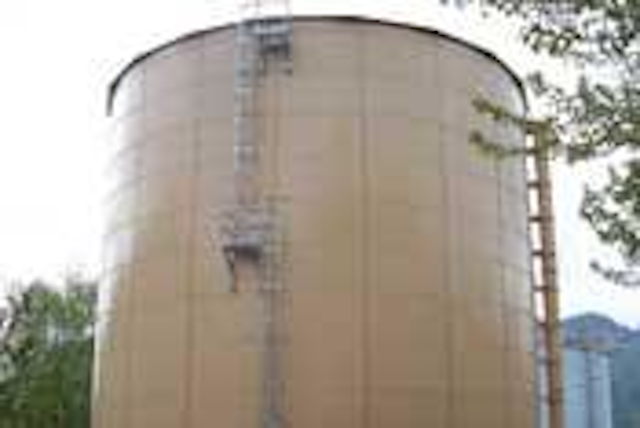 Click here to enlarge image
Tank Connection is a manufacturer of Bolted RTP (rolled, tapered panel), Field-weld, Shop-weld and Hybrid Tanks for water, wastewater and fire protection applications. The company can assist utilities from the quote stage through order process, drawing approval, material fabrication and field installation. The company's RTP tanks are powder coated with Fusion 7000 FBE™.
Tank Connection
Parsons, KS
Tel: 620-423-3010
Web: www.tankconnection.com
Submersible pumps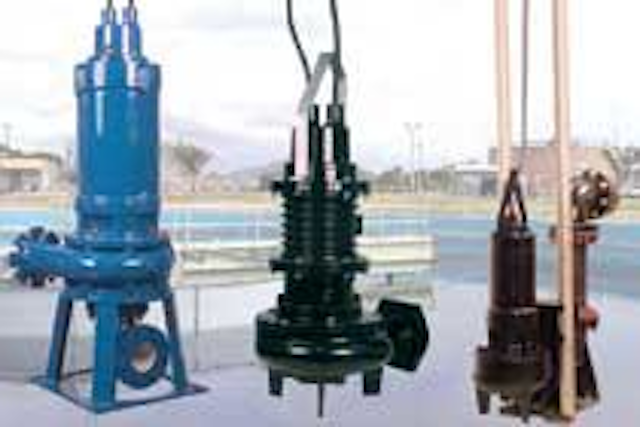 Click here to enlarge image
Yeomans Pump's submersible solids-handling pumps are especially designed for wastewater, sewage, sludge and light slurry applications. They offer high-efficiency semi-open and enclosed impellers, cast iron design and silicon carbide seals. Moisture detection sensors and thermal overload protection are standard features on all models.
Yeomans Pump
Aurora, IL
Tel: 630-236-5500 Web: www.yeomanspump.com
Solar-powered circulators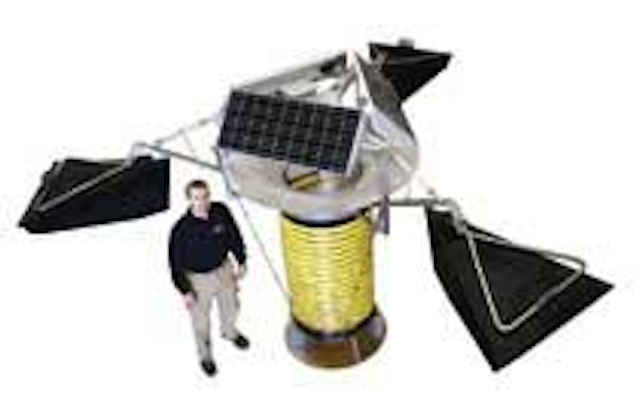 Click here to enlarge image
SolarBee solar-powered circulators provide radial, long distance circulation directly to the top layer of a reservoir. The result is effective control over blue-green algae blooms in fresh water. In wastewater ponds, the system cuts energy costs by reducing aerator run time. Potable water storage tanks benefit from the system's ability to reduce stratification, stagnation and nitrification.
SolarBee Inc.
Dickinson, ND
Tel: 866-437-8076
Web: www.solarbee.com
Leak noise correlator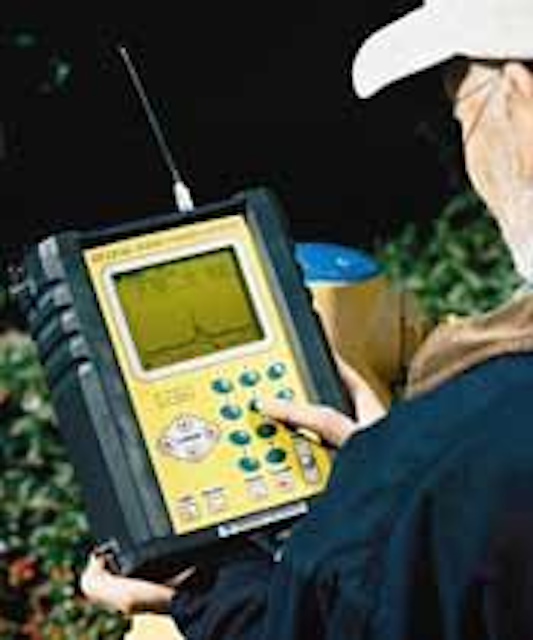 Click here to enlarge image
The new LC-2500 Leak Noise Correlator from SubSurface Leak Detection is an improvement on its predecessor, the LC-2100. The new unit correlates four times faster, and the radio transmitters are four times more powerful, transmitting up to 3,500 feet to the main processor unit and traveling over hills and around tall buildings.
SubSurface Leak Detection Inc.
San Jose, CA
Tel: 408-249-4673
Web: www.subsurfaceleak.com
Aeration systems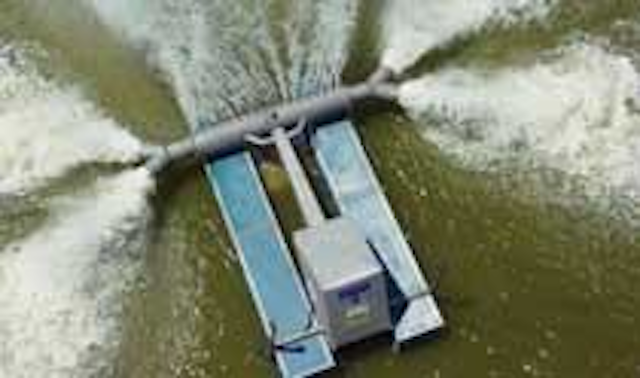 Click here to enlarge image
Airmaster Aerator specializes in wastewater aeration systems and aeration equipment. The company's "Turbo" aeration system is one of the most advanced and efficient aerator technologies available. It features stainless steel construction and a design that allows for high capacity water movement along with aeration.
Airmaster Aerator
DeRidder, LA
Tel: 888-813-3680
Web: www.airmasteraerator.com
Process monitor, control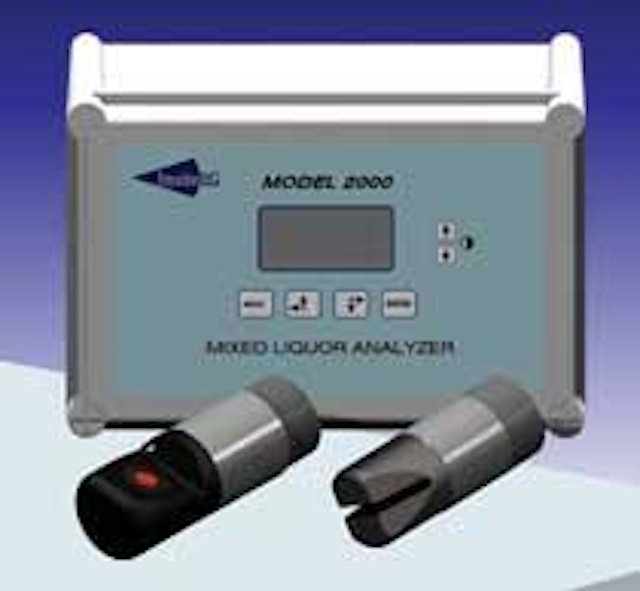 Click here to enlarge image
Dissolved oxygen and suspended solids are two of the most important controllable parameters in any biological reactor. Stabilizing these two parameters will reduce operation costs and enhance process performance. Insite Instrumentation Group's Model 2000 will make both of these crucial measurements.
Insite IG
Slidell, LA
Tel: 985-639-0006 Web: www.insiteig.com
Valves, pipe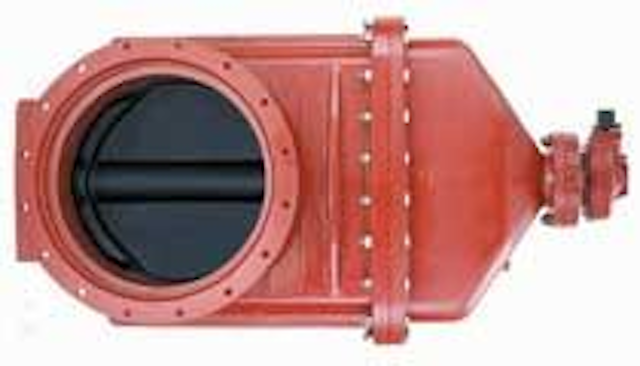 Click here to enlarge image
American Flow Control goes beyond the 48" diameter to offer its widest range yet of ductile iron resilient wedge gate valves. The Series 2500 is available in 2" through 3" and 14" through 66" diameters. The Series 2500-1 is available in 4" through 12" diameters. Valves in both series are pressured rated for 250 psig, are fusion-bonded epoxy coated inside and out (ANSI/AWWA C550 compliant), seal 100 percent leak tight, and have smart design features for convenient storage and handling.
American Cast Iron Pipe Co.
Birmingham, Ala.
Tel: 800-326-8051 Web: www.acipco.com
Toxic gas shutoff system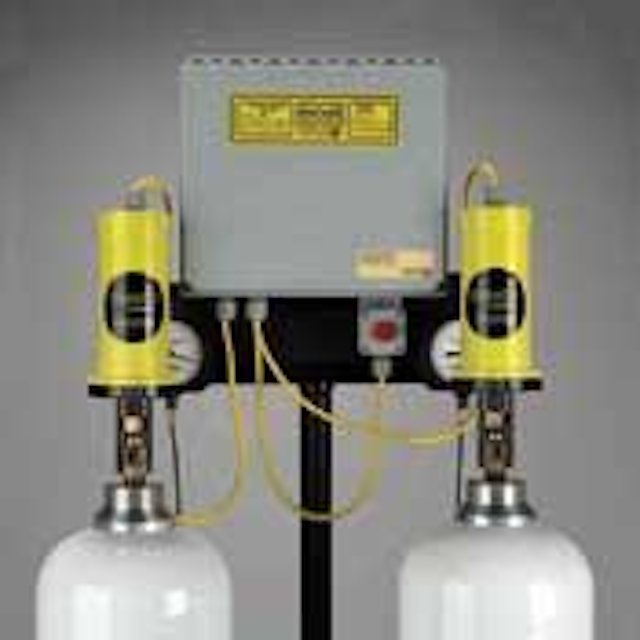 Click here to enlarge image
Halogen Valve Systems' Terminator Actuator™ closes 150 lb. toxic gas cylinder valves in three seconds when activated from remote sensors and switches. This fire code approved, microprocessor-controlled system has a self-contained battery that guarantees operation of the motorized closing mechanism during a power failure. A computer system monitors the battery, regulates the charger and closes the system automatically if a low battery situation occurs.
Halogen Valve Systems
Irvine, CA
Tel: 877-476-4222
Web: www.halogenvalve.com
Bulk metering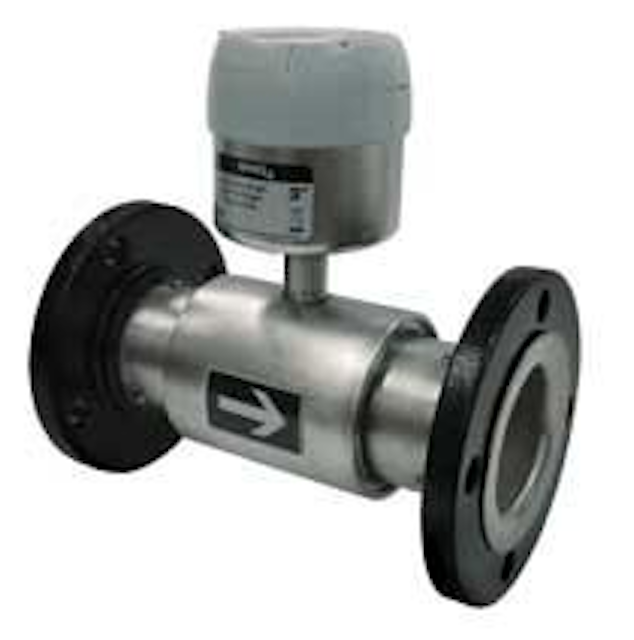 Click here to enlarge image
Elster's new evoQ4 is designed for any commercial or bulk metering application that requires the meter to accurately measure over a wide flow range. Its AWWA C701 lay lengths allow for easy installation while reducing the amount of spool pieces required. The battery-powered meter offers a multitude of advanced applications including bi-directional pulse outputs that allow utilities to connect to critical water management billing systems through AMR/AMI devices, SCADA systems and data logging equipment.
Elster AMCO Water, Inc.
Tel: 352-368-4611
Management software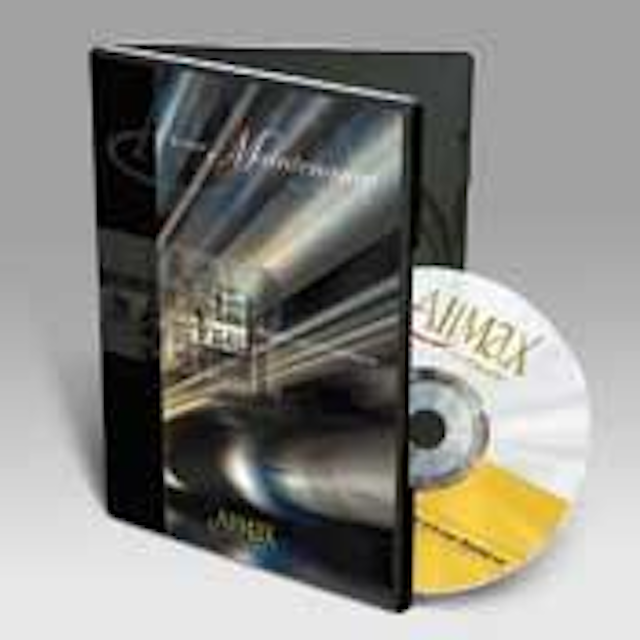 Click here to enlarge image
AllMax Software, a provider of water, wastewater, pretreatment and maintenance data management applications, has released Operator10 v8.17. Using an SQL database platform, the application is network ready and was designed to save reporting time, provide maximum flexibility, streamline processes, standardize company data and can be set up for single, multi-user or client server.
AllMax Software Inc.
Kenton, OH
Tel: 800-670-1867
Web: www.allmaxsoftware.com
Plastic valve boxes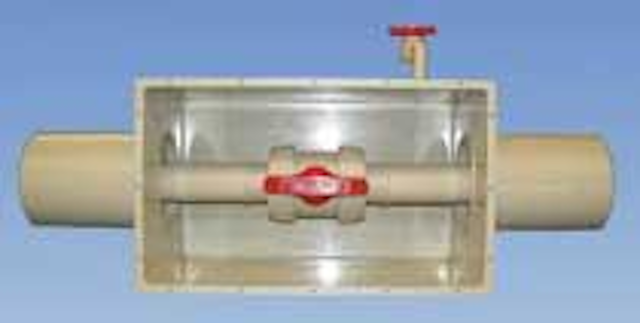 Click here to enlarge image
Asahi/America now offers customized valve boxes to provide protection for its valves and valve assemblies. Available in PolyPro, HDPE, PVDF, ECTFE (Halar), PVC, or CPVC, these fully enclosed boxes offer protection against natural elements. Valves are totally encased in the thermoplastic valve box. Valve actuators can also be mounted inside or outside of the box based on application requirements.
Asahi/America Inc.
Malden, MA
Tel: 781-321-5409
Web: www.asahi-america.com
Controllers
Control Microsystems has released two new additions to the SCADAPack series of advanced controllers, the 330 and 334 models. Based on the latest generation 300 series platform, these new controllers continue to offer the same flexible I/O options as the original SCADAPack lineup. Additionally the 330/334 controllers are house
Kanata, Ontario
Tel: 888-267-2232
Web: www.controlmicrosystems.com
CCTV system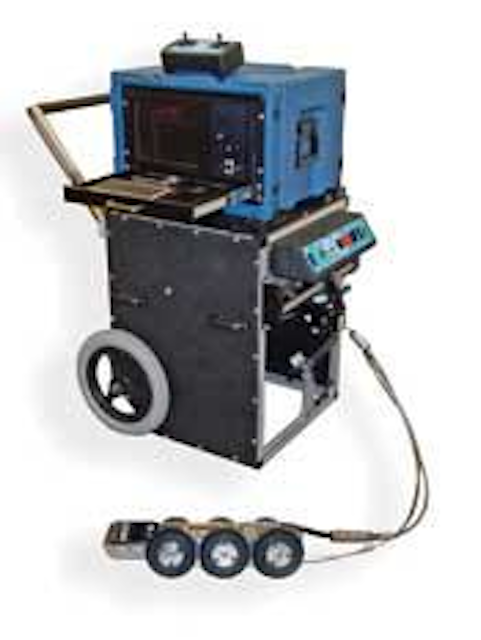 Click here to enlarge image
The K2 Series portable CCTV pipeline inspection system can be mounted in a range of vehicles, trailers, or used as a stand-alone system and includes an ergonomic hand-held control with a wireless option that operates all transporters and cameras. The K2 Base Station features built-in system diagnostics, including the video cable. The system's video cable reel features automatic payout to maximize pull distance in the pipe.
Cues Inc.
Tel: 800-327-7791
Web: www.cuesinc.com
Drive system communication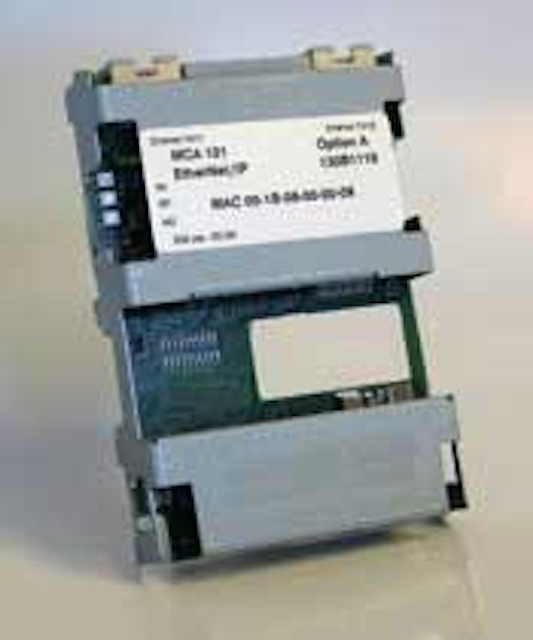 Click here to enlarge image
Danfoss Drives has introduced the MCA 121 EtherNet/IP™ Option Card. The networking tool enables Danfoss VLT® AQUA Drive users to deploy standard Ethernet technology in water and wastewater applications, while also enabling internet and enterprise activity.
Danfoss Drives
Milwaukee, WI
Tel: 800-621-8806
Web: www.danfossdrives.com
Enclosures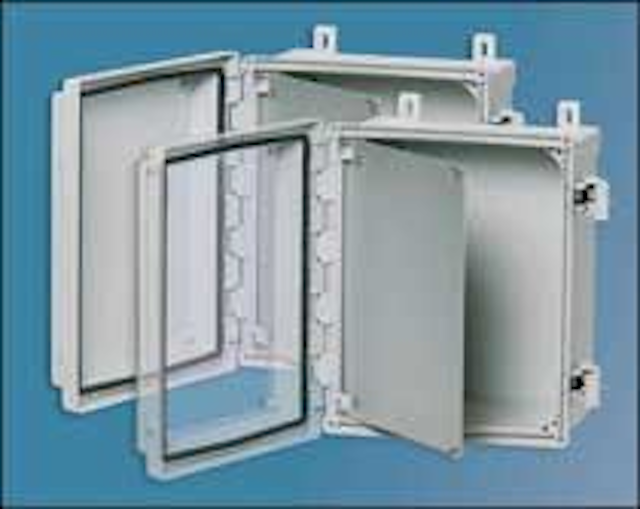 Click here to enlarge image
Fibox Enclosures has expanded its ARCA™ enclosure product line with the addition of transparent screw covers and transparent hinged covers. Transparent covers are available for seven standard interior enclosure sizes ranging from 6 x 6 x 4" up to 18 x 16 x 10". The enclosures, manufactured using injection molded polycarbonate, can be customized to meet specific needs.
Fibox Enclosures
Glen Burnie, MD
Tel: 888-342-6987
Web: www.fiboxusa.com
Manhole cleaning system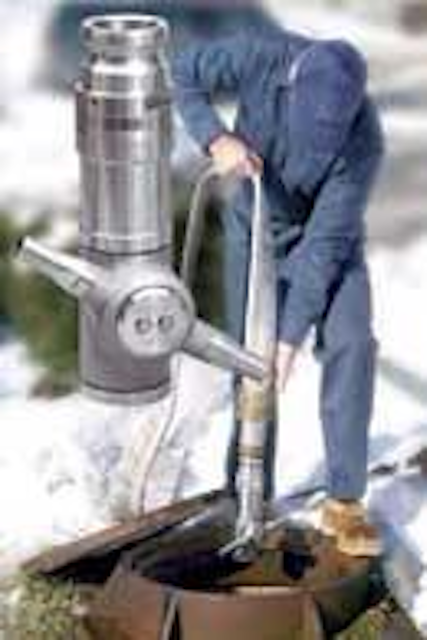 Click here to enlarge image
The Gamajet 8 rotary cleaning machine can be lowered through any manhole to completely clean the inside of virtually any size wet well, holding tank or lift station. Personnel remain safely above ground throughout the cleaning operation. The fluid- driven impingement cleaning machine directs a cleaning stream in a 360 degree pattern for 100% cleaning.
Gamajet Cleaning Systems Inc.
Exton, PA
Tel: 610-408-9940
Web: www.gamajet.com
Screening system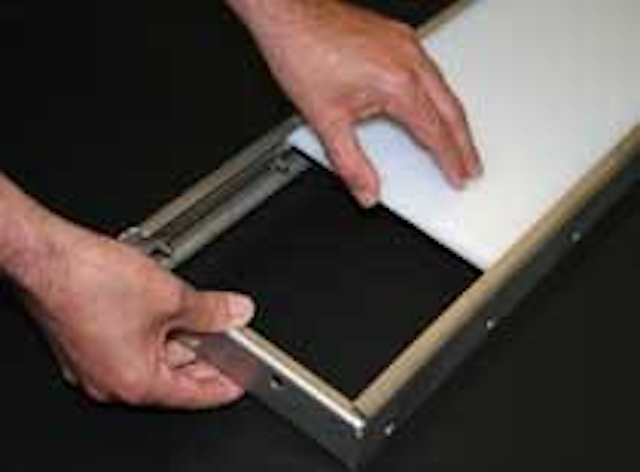 Click here to enlarge image
JWC's Finescreen Monster® is now available with a unique ultra high molecular weight (UHMW) polyethylene perforated panel. A significant benefit of this design is the use of the company's Staple Guard technology to reduce the chance of debris "stapling" (or hair-pinning) on the abrasion/wear/corrosion resistant panels. With less debris sticking to the panels, the design reduces the use of panel cleaning brushes and maximizes the efficiency of the existing spray-wash system.
JWC Environmental
Costa Mesa, CA
Tel: 800-331-2277 Web: www.jwce.com
Level, pressure monitoring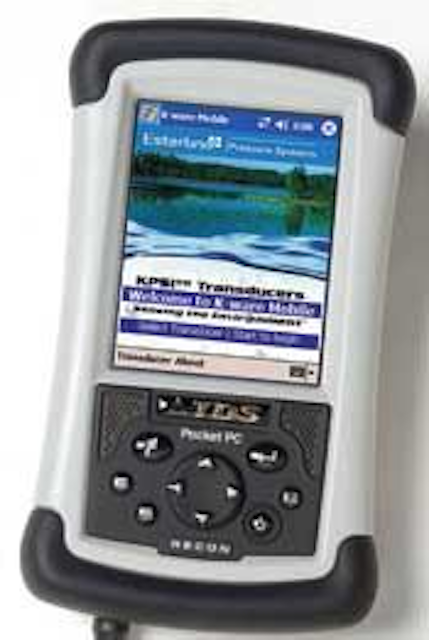 Click here to enlarge image
Pressure Systems has introduced the dataMonitor handheld computer for field interrogation and configuration of its waterMonitor line of KPSI Transducers. Weighing only 17 ounces, the compact device is a personal digital assistant (PDA) designed for outdoor use by engineers, scientists and field service personnel monitoring environmental water resources.
Pressure Systems
Hampton, VA
Tel: 800-328-3665
Web: www.pressuresystems.com
Sewer rehab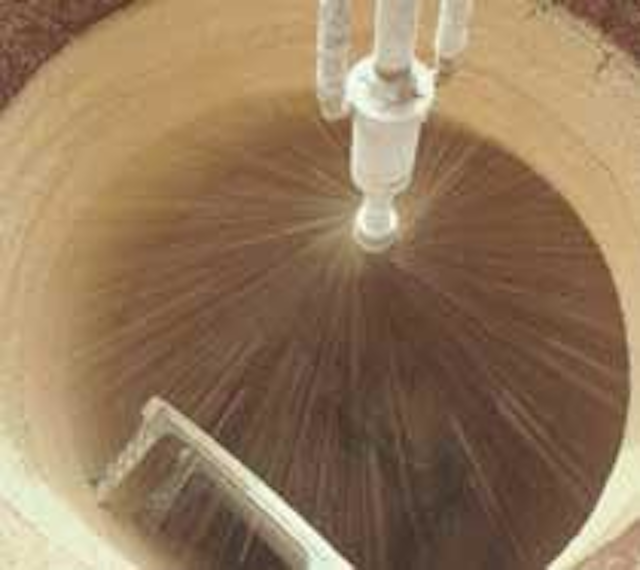 Click here to enlarge image
Sauereisen's SewerGard 210 family of protective polymer linings is formulated to exhibit low permeability. This enhances corrosion resistance and extends the longevity of municipal infrastructure such as manholes, lift stations, grit chambers, and clarifiers. The coating is available in several variations to accommodate desired thickness and methods of application. The company combines material science with application technology to meet specific project requirements.
Sauereisen
Pittsburgh, PA
Tel: 412-963-0303
Web: www.sauereisen.com
MBR systems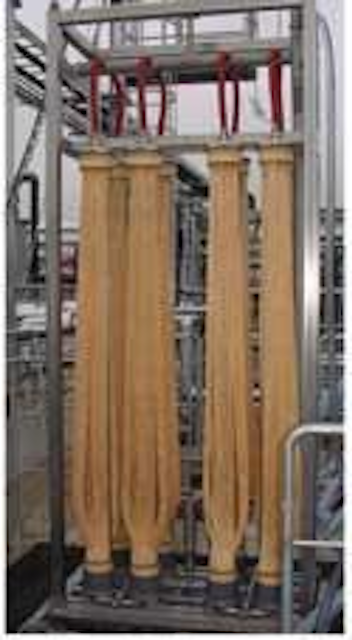 Click here to enlarge image
Pall Aria MBR systems use the same hollow-fiber membranes as the company's water treatment systems in a new submersible design. The result is a reliable membrane bioreactor at a remarkably low cost. By combining aerobic biological treatment with an immersed membrane system, the MBR system significantly reduces the footprint of a wastewater treatment plant while improving effluent quality. Customized systems are available.
Pall Corp.
East Hills, NY
Tel: 888-428-5597
Web: www.pall.com
Flow monitoring service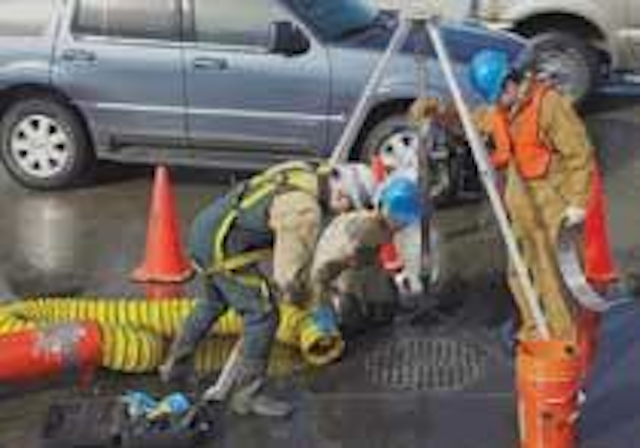 Click here to enlarge image
Data Delivery Services (DDS) is a flow-monitoring service available from Marsh-McBirney. The service uses the Flo-Dar flow meter to provide users with a truly 'Hands-Off' approach to sewer flow monitoring. Current DDS customers are seeing significant savings in their flow monitoring programs as well as freeing their personnel for other tasks. This alternative to flow meter purchase is ideal for either short-term or long-term monitoring applications.
Marsh-McBirney/A Hach Company Brand
Frederick, MD
Tel: 800-368-2723
Web: www.marsh-mcbirney.com/delivery
Water level monitoring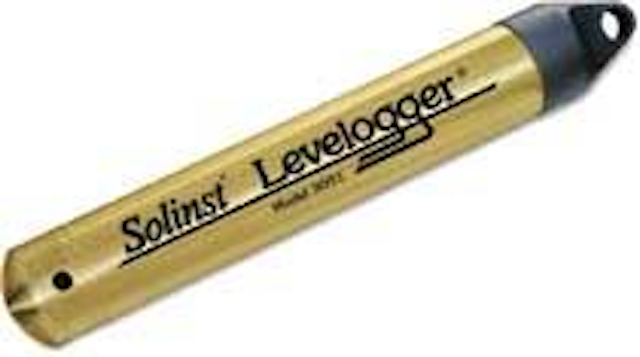 Click here to enlarge image
The Solinst Levelogger Gold is now SDI-12 compatible, and able to link to SCADA systems. Simply connect the Levelogger using the company's SDI-12 communications cable to a data logging device. New and existing customers can use this feature. The loggers can be programmed to record independently of the SDI-12 system, providing reliable back-up data. Also able to integrate into a Solinst STS Telemetry System, the loggers make long term and remote monitoring more affordable.
Solinst Canada Ltd.
Georgetown, ON Canada
Tel: 905-873-2255
Web: www.solinst.com
High flow pump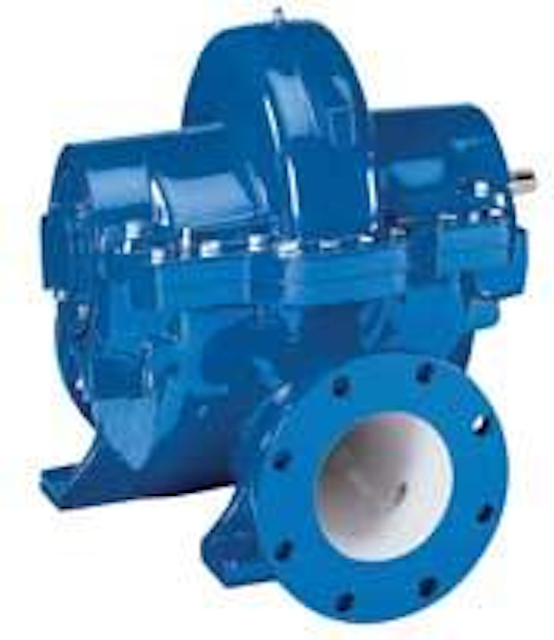 Click here to enlarge image
ITT Goulds Pumps has introduced a new line of double-suction, base-mounted pumps for municipal and industrial water service. The new Model 3408A pumps are available in 2" through 10" sizes, up to 300 HP. Capacities range to 6500 gpm with heads to 400 feet. These pumps are cast iron, bronze-fitted construction with a maximum working pressure of 175 psig. The 3408A features internally self-flushing mechanical seals for maximum lubrication, debris removal and heat dissipation. Up to 25% of the total pump flow continuously flushes the seal faces.
ITT Goulds Pumps
Seneca Falls, NY
Tel: 800-734-7867
Web: www.itt.com
Digital handhelds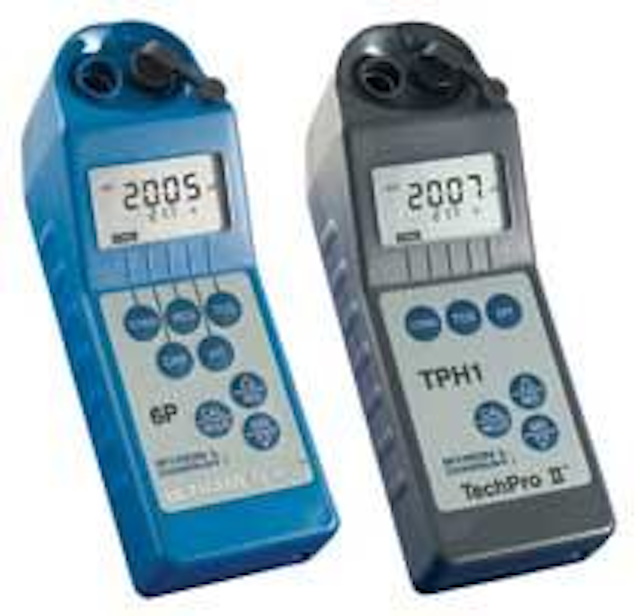 Click here to enlarge image
Myron L's portable digital handheld instruments measure up to six critical water parameters: conductivity (UMII6P and 4P, TP1, and TPH1), resistivity (UMII6P and 4P), total dissolved solids (UMII6P and 4P, TP1, and TPH1), ORP (UMII6P), pH (UMII6P, TPH1, and TH1), and temperature (all models). Lightweight, waterproof, and buoyant, all models are easy to calibrate and easy to use.
Myron L Co.
Tel: 760-438-2021
Web: www.myronl.com
Chlorine measurement
Palintest USA has simplified chlorine measurement for water utilities and water main disinfection companies with ChloroSense™. The reagent-free portable monitor offers testing of free and total chlorine concentrations with temperature measurement. It does not depend on the user's technique, allowing untrained personnel to produce accurate results on the first test.
Palintest USAbr>Erlanger, KY
Tel: 800-835-9629
Web: www.palintestusa.com
Submerged membrane modules
Click here to enlarge image
Toray Industries has launched the new TMR140 series submerged membrane modules for membrane bioreactor (MBR) systems. The new MBR module design shares the same advantages of the current module design: a flat panel structure for simplified operation and maintenance and PVDF membranes for chemical resistance.
Toray Membrane USA Inc.
Poway, CA
Tel: 858-218-2390
Web: www.toray-membrane.com
DO monitoring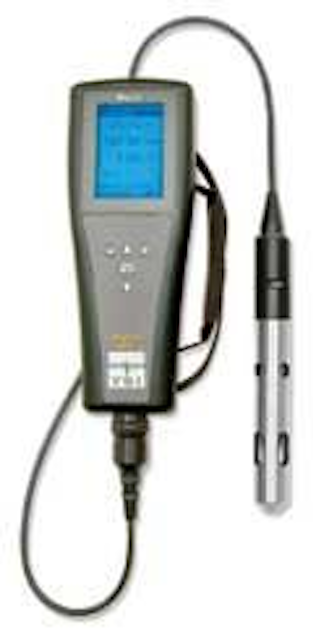 Click here to enlarge image
YSI has launched its new Pro20 dissolved oxygen instrument for water quality sampling in wastewater applications. The handheld Pro20 is designed to be used in the lab or the field and is easily changed from one to the other by simply switching cables. The instrument has a One Touch Cal feature to calibrate with the press of a button, and user-replaceable sensors and cables.
YSI Inc.
Yellow Springs, OH
Tel: 800-765-4974
Web: www.ysi.com
Water quality monitoring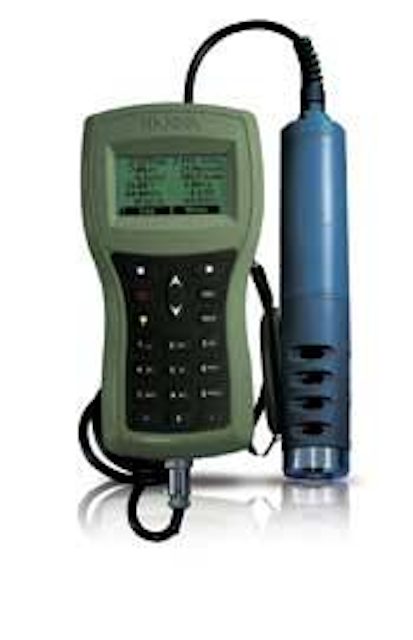 Click here to enlarge image
Hanna's new HI 9828 multiparameter portable meter with GPS receiver monitors up to 13 different water quality parameters (6 measured, 7 calculated). It measures pH, pH/mV, ORP, % saturation DO, mg/L DO, EC, absolute EC, resistivity, TDS, salinity, seawater specific gravity, atmospheric pressure and temperature. Measurements from specific locations are tracked with detailed coordinate information that can be viewed immediately on the display.
Hanna USA
Woonsocket, RI
Tel: 800-426-6287
Web: www.hannainst.com/usa
Sludge sampler

Click here to enlarge image
Liquid Dynamics, maker of the JetMix "Vortex" tank mixing assembly, has enhanced its existing Sludge Sample Extraction Device. The new unit allows users to obtain true, discrete samples inside a sludge tank, without any contamination from other levels. The company redesigned its existing model and improved the overall construction.
Liquid Dynamics Corp.
St. Charles, IL
Tel: 630-513-8366
Bulkhead fittings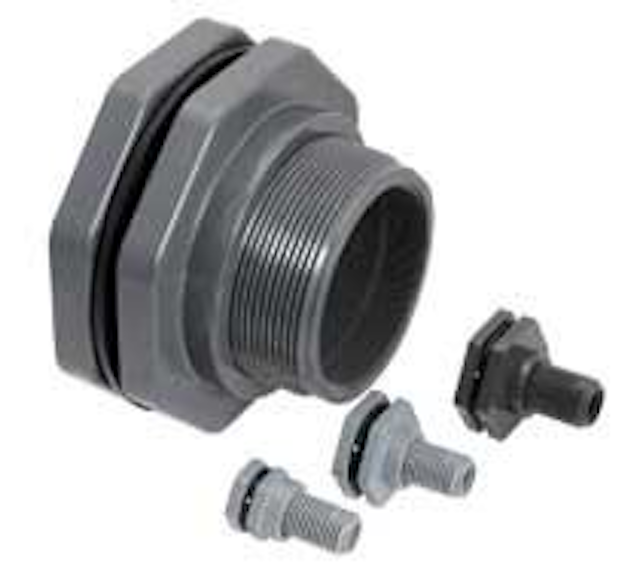 Click here to enlarge image
Hayward Flow Control has announced availability of a new line of BFA Series Industrial Bulkhead Fittings. Designed to allow safe, quick pipe connections to plastic or metal tanks, the bulkhead fittings come standard with heavy duty, full buttress left hand threads to prevent leaks under pressure. The fittings are molded 1" longer than previous versions for use with thicker or double wall tanks and with a heavy wall thickness to withstand most abuse.
Hayward Flow Control Systems
Clemmons, NC
Tel: 888-429-4635
Web: www.haywardflowcontrol.com
Videographic data recorder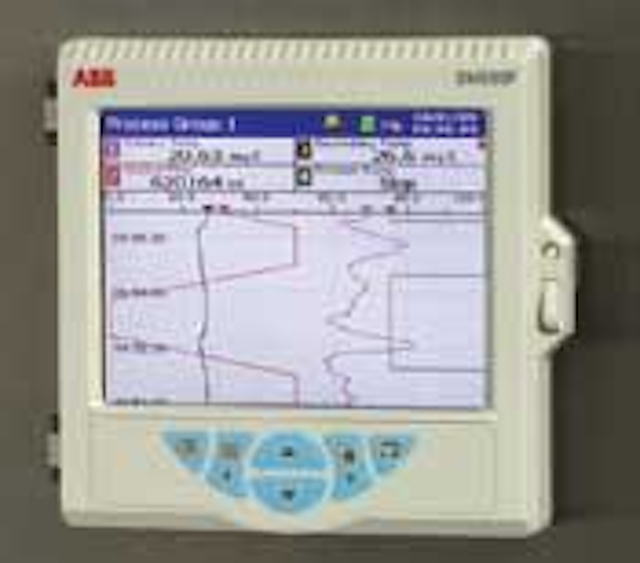 Click here to enlarge image
The SM500F from ABB Instrumentation is a four-channel, field-mountable videographic data recorder. The system takes recording and monitoring out of the control room and offers users localized access to operational data wherever the process may be. The recorder can be installed into a panel or on a wall or pipe without the additional expense of costly enclosures normally required to field mount a traditional videographic recorder.
ABB Instrumentation
Warminster, PA
Tel: 215-674-6580
Web: www.abb.com/instrumentation
Manhole riser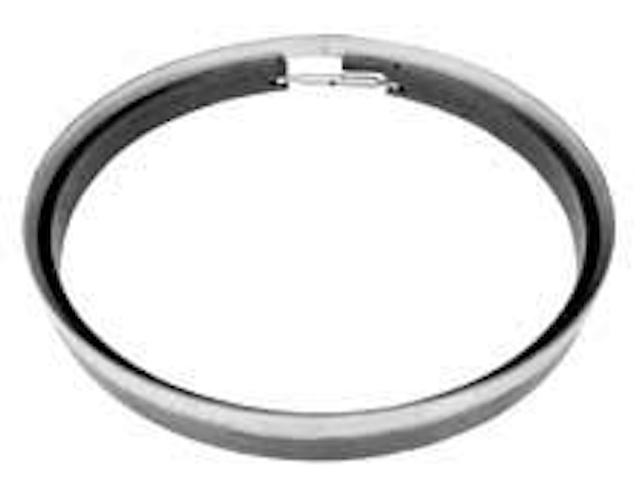 Click here to enlarge image
The American Highway Products Manhole Riser is used to reduce cost and streamline the adjusting of utilities to the new grade when paving a road. Its unique pivoted turnbuckle linkage ensures a pressed in bearing fit when installed. This pressed in fit enables installation before paving the road. The Pivoted Linkage will contract and expand the riser ½", giving a full 1" diametric variance, thus allowing the flexibility to work on different diameter frames.
American Highway Products Ltd.
Bolivar, OH
Tel: 888-272-2397
Web: www.ahp1.com
Cloth media filtration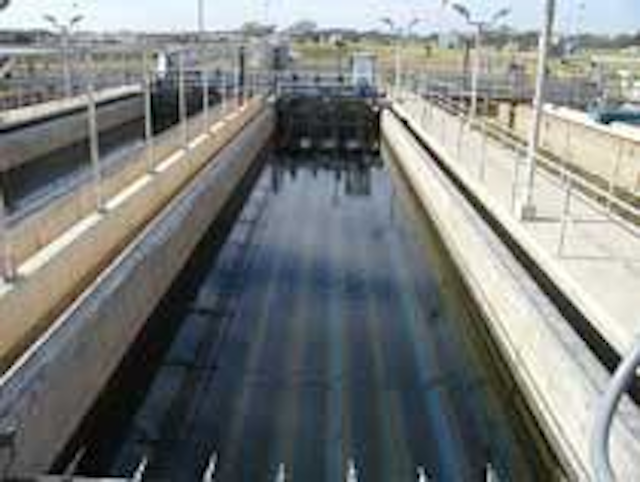 Click here to enlarge image
Aqua-Aerobic Systems' extensive cloth research and development efforts over 16 years have resulted in the OptiFiber® family of cloth media. The cloth media offers unique performance characteristics, a variety of materials of construction, solids storage depth and less operator attention and maintenance requirements. It is ideal for tertiary filtration, reuse and phosphorus removal applications and is available exclusively with AquaDisk®, Aqua MiniDisk®, and AquaDiamond® filters.
Aqua-Aerobic Systems
Rockford, IL
Tel: 815-654-2501
Web: www.aqua-aerobic.com
Level measurement
Automata's Bubbler is an economical way to facilitate water level measurement without the need to immerse instruments into the water. Only the tubing is submerged into the water. To install, submerse the tube into the lowest water level of interest and keep a record of the depth of both high and low level. The monitor can be connected to the company's Mini-Sat ™ or Mini-SS Field Station and the user can view the data either by Internet or personal computer depending on the telemetry of each field station.
Automata Inc.
Nevada City, CA
Tel: 530-478-5882
Web: www.automata-inc.com
Bolted, welded tanks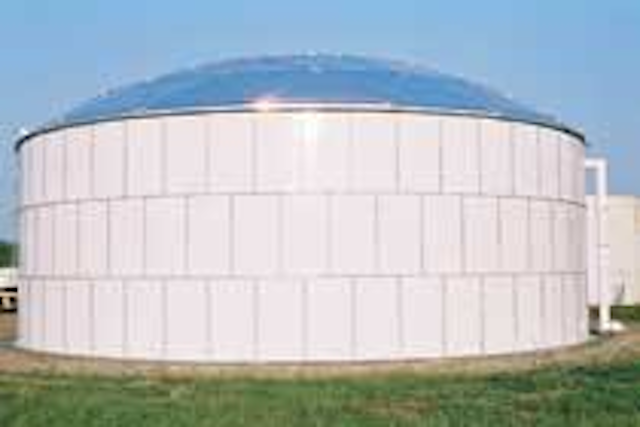 Click here to enlarge image
Columbian Tec Tank specializes in the turnkey production of premium performance bolted and shop-welded tanks, from design, fabrication, to field erection and service. CTT tanks are used by municipal water utilities for a variety of storage applications, such as finished water storage up to 3 million gallons, treatment of surface water including raw water storage, filtered backwash and sludge storage.
Columbian Tec Tank
Kansas City, KS
Tel: 913-621-3700
Web: www.columbiantectank.com
On-site chlorine generators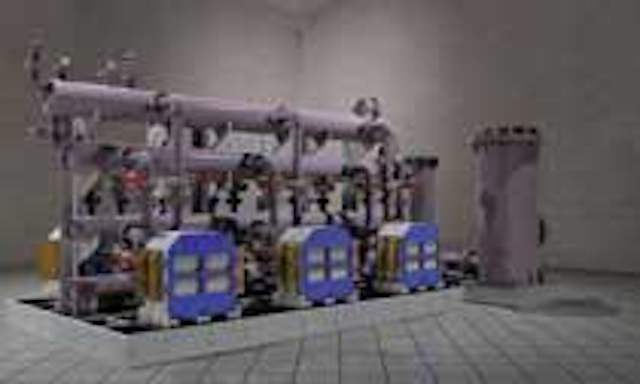 Click here to enlarge image
Electrolytic Technologies specializes in semi-custom designed on-site chlorine gas and 12.5% sodium hypochlorite generators. Its "Inherently Safer Technology" is offered to customers in the form of fully engineered modular systems producing high purity products using water, salt and electricity, which eliminate the costs and risks associated with transporting and storing hazardous chlorine and sodium hypochlorite.
Electrolytic Technologies
Tel: 305-655-2755
Web: www.electrolytictech.com
Septage receiving stations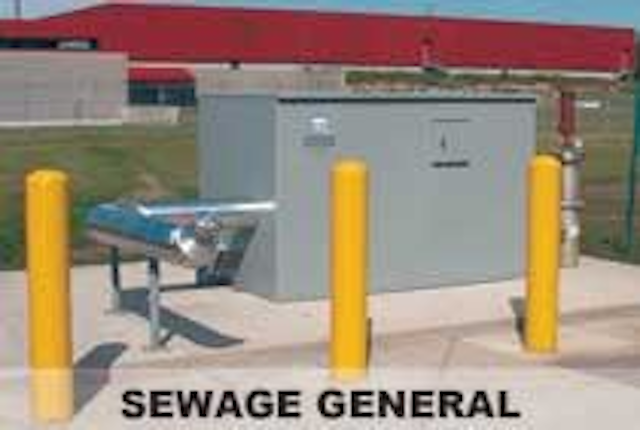 Click here to enlarge image
Municipal Solutions' Sewage General septage receiving stations help eliminate the problems associated with uncontrolled dumping. The cornerstone of the company's receiving systems is the Windows based Septage+ System Administration Software. The software controls the stations and is an important component of an overall Asset Management System. Septage+ interfaces to municipal accounting systems, eliminating duplicate data entry.
Municipal Solutions
Denver, CO
Tel: 877-655-5585 Web: www.municipal-solutions.com
Water treatment programs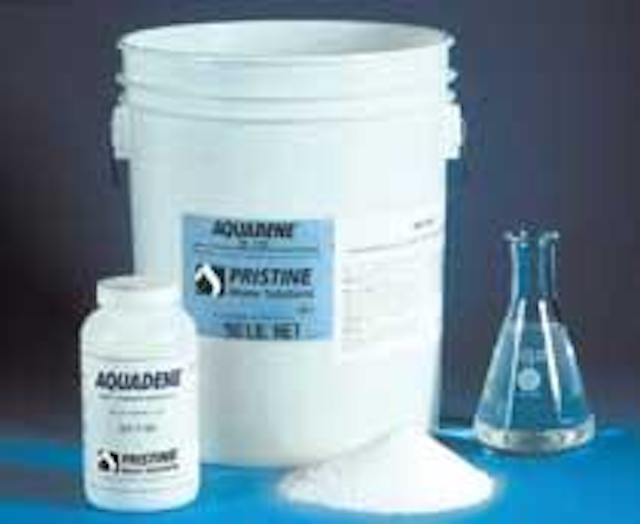 Click here to enlarge image
Pristine Water Solution's exhibit will feature proprietary water treatment programs for municipal, industrial and commercial water systems. Technologies include municipal drinking water treatment programs, corrosion and sterilization programs, cleaners, commodity chemicals, polymer applications, and boiler and cooling tower applications. The company's Aquadene™ products are used to reduce iron and manganese and for maintaining lead and copper levels below national requirements. Pristine also provides products for improving water clarity, and ClO2/Sodium Chloride for water sterilization and odor control.
Pristine Water Solutions Inc., Met-Pro Corp.
Waukegan, IL
Tel: 800-562-1537
Web: www.pristinewatersolutions.com
Corrosion resistant pump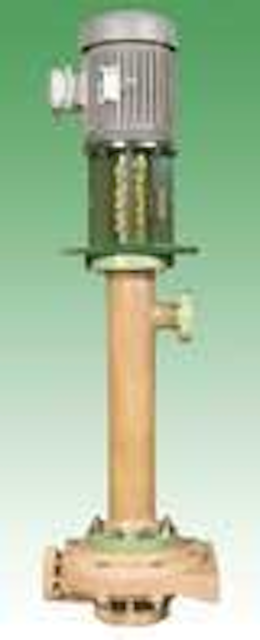 Click here to enlarge image
The Fybroc 5530 Series vertical pump is a corrosion resistant pump suitable for handling the most difficult dry pit applications including acids, bleaches and caustics. Critical design details make the series a choice for use on odor control scrubber systems. The pump's design features include: lower cost than in-tank vertical pumps; mounting outside tank; FRP construction and FRP wrapped shaft (1/8"); heavy duty column, shaft and bearings; and optional high pressure shaft seal.
Fybroc Division, Met-Pro Corp.
Telford, PA
Tel: 215-723-8155
Web: www.fybroc.com
Denitrification system
Click here to enlarge image
The ITT Leopold® elimi-NITE® Denitrification System uses the advantages of deep bed, mono-media filters to remove nitrogen in wastewater effluent. In addition to nitrogen, the system can simultaneously remove suspended solids. The gravity, downflow, packed-bed denitrification system is an attached growth, microbiological process which removes nitrate-nitrogen achieving levels below 1 mg/liter.
ITT Water & Wastewater, Leopold
Zelienople, PA
Tel: 724-452-6300
Measurement electrodes
Measurement electrodes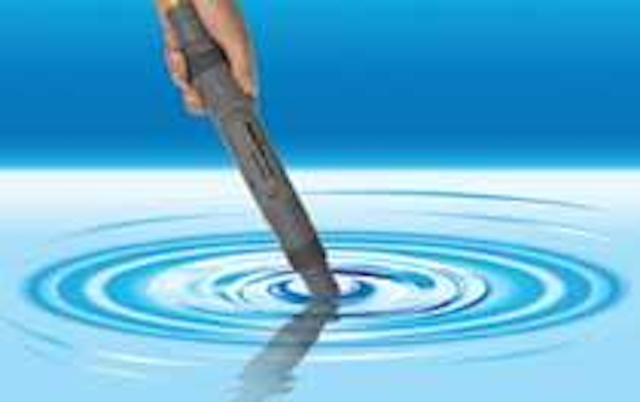 Click here to enlarge image
HF scientific has expanded its product offering with the addition of the AdvantEDGE Series™ of measurement electrodes. These true "plug and play" electrode systems have been designed to reduce equipment and installation costs while improving reliability. Measurement parameters include pH, ORP, free chlorine, raw water turbidity, dissolved oxygen, dissolved ozone and conductivity. The factory pre-calibrated electrodes can subsequently be checked for calibration, diagnosed and configured directly from a PLC or other computer system.
HF scientific
Ft. Myers, FL
Tel: 239-337-2116
Web: www.hfscientific.com
Level loggers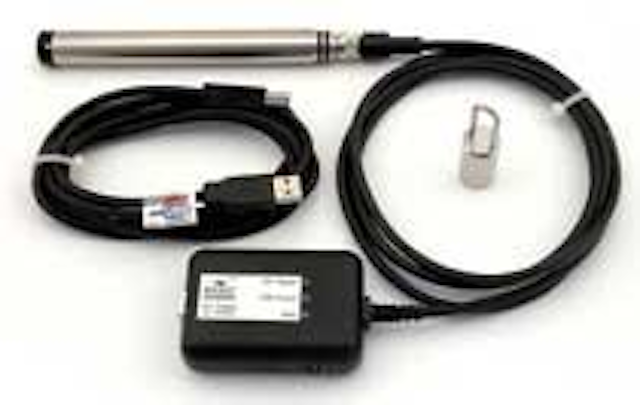 Click here to enlarge image
The DCX-ECO level logging system from Keller America is rechargeable and autonomous. The power cell is charged via USB connection during data retrieval. The logger features an 18mm (0.71") diameter stainless steel housing, making it ideal for a wide array of long and short term liquid level monitoring applications. It is available in absolute, sealed, and vented versions that can be ranged to a specific level requirement.
Keller America
Tel: 877-253-5537
Web: www.kelleramerica.com
Root control chemicals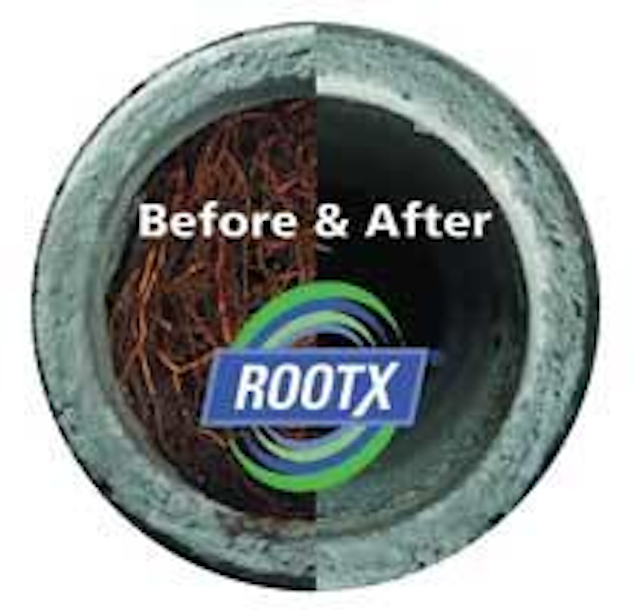 Click here to enlarge image
The only negative impact that RootX® has is on pipeline roots, not on the treatment plant or the surrounding environment. Registered with the EPA for use in both sanitary and storm pipe (EPA Registration # 68464-1) the product is engineered to take the complexity out of chemical root control so that pipeline roots can be killed and pipe-flow capacity restored at minimal cost, training and environmental impact. If your sewer crews can use a sewer jetter or vacuum truck they can also successfully kill pipeline roots.
RootX Inc.
Salem, OR
Tel: 800-844-4974 Web: www.rootx.com
Polyurea lining system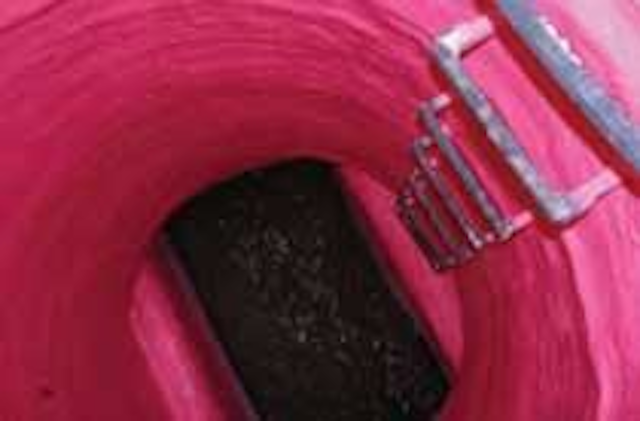 Click here to enlarge image
Patented SpectraShield™ liner is a spray applied silicone modified polyurea system that is used to rehabilitate and protect wastewater structures such as manholes, wet wells, or wastewater treatment plant facilities. Following preparation, the lining process begins with a first barrier coat of the silicone modified polyurea. This moisture barrier and adhesion coat becomes the inside layer of a multi-layered system that will form a stress skin panel when complete. Next a surfacing coat of closed cell foam is applied.
SpectraShield Liner Systems
Jacksonville, FL
Tel: 904-268-4951 Web: www.spectrashield.com
Valve actuators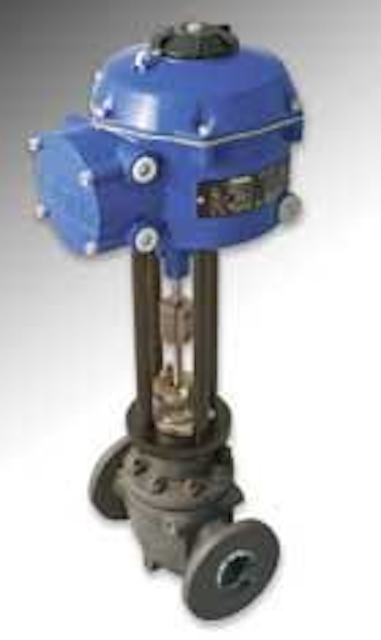 Click here to enlarge image
New Rotork electric, non-intrusive CVA control-valve actuators provide precise operation, HMI capabilities, and fail-to-position protection as well as significant energy savings. They are available in linear and quarter-turn actions for a wide range of control-valve applications and the environments associated with water and wastewater treatment plants. The new actuators eliminate the need for air supplies and can be integrated into most process control environments, including those that use Hart and Foundation Fieldbus protocols.
Rotork Process Controls
Rochester, NY
Tel: 585-247-2304
Web: www.rotork.com
Modeling, management software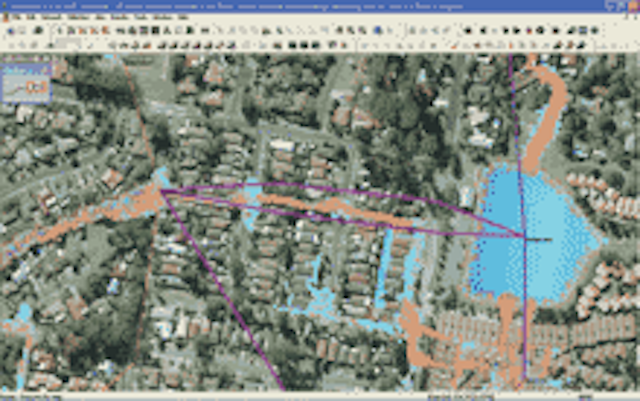 Click here to enlarge image
Wallingford Software will display its full range of hydraulic modeling and water network asset management software at WEFTEC 08. Of particular interest to visitors this year will be the recently launched InfoWorks 2D module that facilitates detailed surface flood modeling. The software is ideally suited to modeling flows through complex geometries such as urban streets and buildings, road intersections and other transport infrastructure, and open ground where either source or direction of flow is problematic to assume. Full integration with Wallingford's 1D solutions simplifies the model construction and optimizes users' productivity.
Wallingford Software
Tel: 888-520-2224
Pump control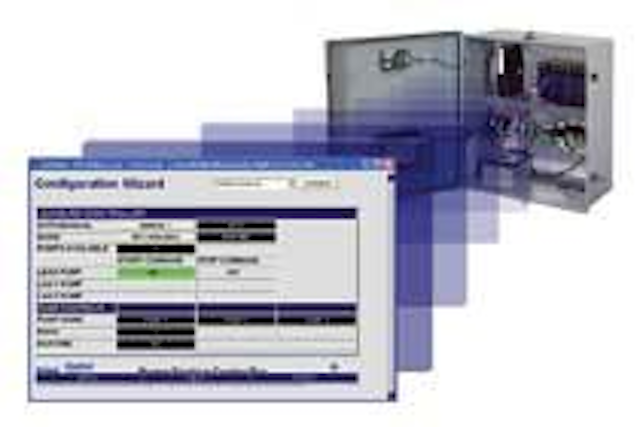 Click here to enlarge image
Bristol® ControlWave® Integrated Pump Control Solutions are designed and built by Emerson Process Management for out-of-the-box installation and start-up. The single program is designed for monitoring and control of remote water and wastewater applications. The standard pre-programmed application leverages the company's experience monitoring and controlling remote pumps in a wide variety of water and wastewater sites in North America and throughout the world.
Emerson Process Management
Remote Automation Solutions
Watertown, CT
Tel: 860-945-2295
Water industry software
The Wonderware Industry Pack for Water & Wastewater is designed to enhance overall productivity in facility operations for the water and wastewater industry. The package includes a pre-configured set of application templates and graphics specifically built for use by water and wastewater companies and municipalities. Pre-configured content enables system engineers to minimize the overall cost and complexities associated with creating and managing water and wastewater systems.
Wonderware
Lake Forest, CA
Web: http://us.wonderware.com/
Data collection, management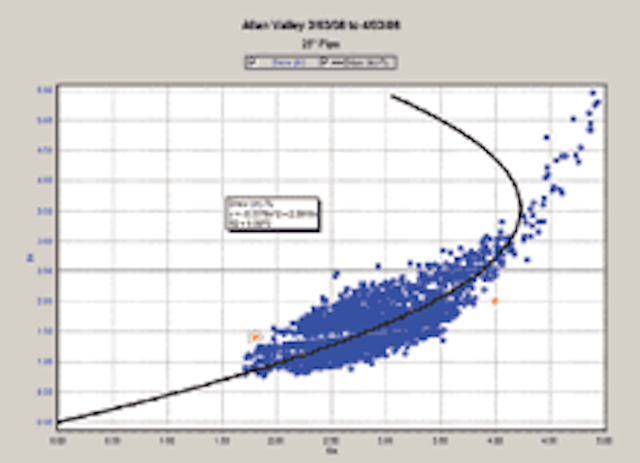 Click here to enlarge image
Telog Instruments has released Telogers Enterprise 4.0, the latest version of the company's data collection and information system. The system now offers a lift station algorithm as part of the new release, allowing users to monitor their lift stations effectively and find trouble spots before they become flood events. It can gather information about the volume of water traveling through the sump and the intervals at which the pump turns on and off, and calculate the flow with a high level of accuracy.
Telog Instruments
Victor, NY
Tel: 585-742-3000
Web: www.telog.com
Chopper pumps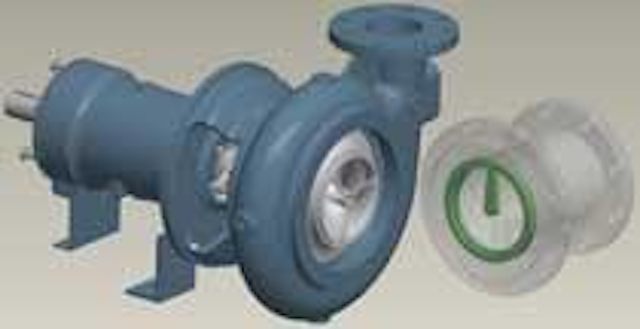 Click here to enlarge image
Designed for solids conditioning, the Fairbanks Morse Series 5300 Chopper pump uses an enclosed impeller with a rugged cutting profile, and delivers pump efficiencies 20-30% beyond the current chopper pump designs. Contoured cleanouts are standard on both the pump suction as well as on the volute to provide immediate access for removal of large objects, such as steel tramp material or heavy metals that might enter the system, without disturbing suction or discharge piping.
Fairbanks Morse Pump
Kansas City, KS
Tel: 913-371-5000
Web: www.fmpump.com
Sump pump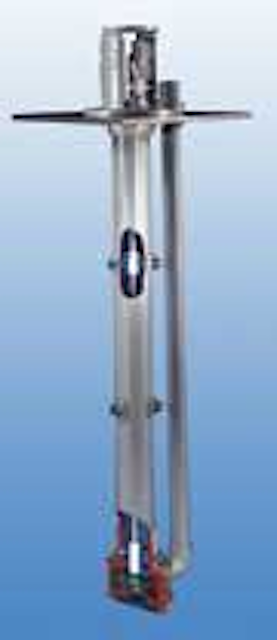 Click here to enlarge image
Sethco's WEFTEC display will feature the UD Series Heavy Duty Industrial Sump Pump, which is ideally suited, structurally and hydraulically, for heavy duty service in conjunction with pollution control treatment systems. Common applications include moving acid and alkali waste to and from treatment tanks and feeding fume scrubbers. UD pumps are constructed of rigid CPVC and PVC materials to provide mechanical strength at elevated temperatures and chemical resistance to concentrated acids and alkalies.
Sethco Division, Met-Pro Corp.
Telford, PA
Tel: 215-799-2577
Web: www.sethco.com
Sludge drying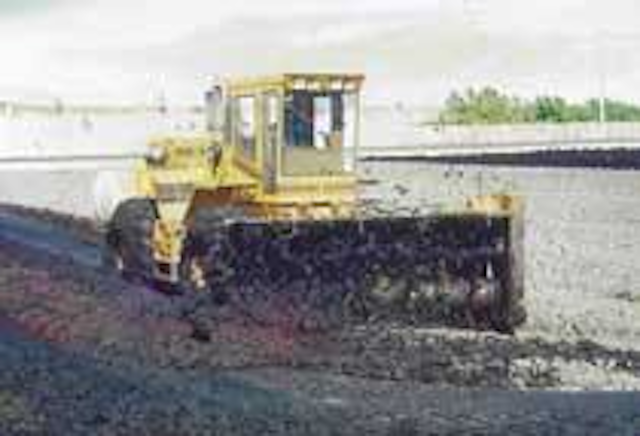 Click here to enlarge image
Brown Bear produces both attachments and self-propelled machines for drying of potable water and biosolids sludges. The equipment speeds the drying process by exposing wet surfaces to the sun and wind in drying beds and on drying pads after mechanical dewatering.
Brown Bear Corp.
Corning, IA
Tel: 641-322-4220
Web: www.brownbearcorp.com
Membrane systems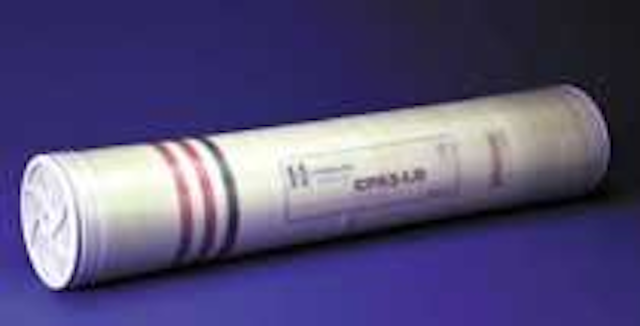 Click here to enlarge image
Nitto Denko-Hydranautics has added two new technologies to its spiral wound membrane products. LD Technology, with a robust 34 mil feed spacer and high pH tolerance, offers low-fouling and long lifecycle alternatives along with capital and operating cost advantages. MAX Technology increases active surface area and element flow by 10% - with no loss of rejection. These new developments, along with Nitto Denko's $60M expansion at their Shiga-Japan membrane manufacturing facility (increasing production by an initial 60%), reflect the Nitto Denko-Hydranautics philosophy that the company must constantly evolve.
Nitto Denko-Hydranautics
Tel: 800-272-7873
Web: www.membranes.com
Pump station control

Click here to enlarge image
The MultiTrode MultiSmart pump station manager combines the best of a pump controller, PLC and RTU with an intuitive user interface. Operations and engineering staff will find it easy to use and configure. It offers a wealth of data available through any SCADA platform and cuts the cost of a control panel. The latest release of MultiSmart includes a full IEC61131-3 compliant PLC option, more expandable I/O, more features for system integrators, and the ability to reduce energy costs even further by automatically running the most efficient pump.
MultiTrode
Boca Raton, FL
Tel: 561-994-8090
Web: www.multitrode.com.au
Metering pump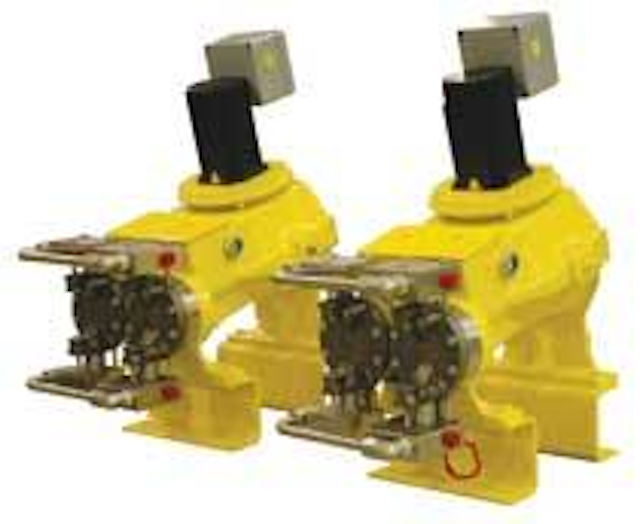 Click here to enlarge image
Milton Roy's Centrac controlled volume metering pump does not require pulsation dampeners and has 100 to 1 turndown with associated electronics to perform ancillary tasks. It is adjustable from a flow rate of zero and provides virtually pulseless delivery of chemical into process applications within ±0.5% accuracy under normal operating conditions.
Milton Roy
Tel: 215-441-0800
Web: www.miltonroy.com
Pre-assembled blower package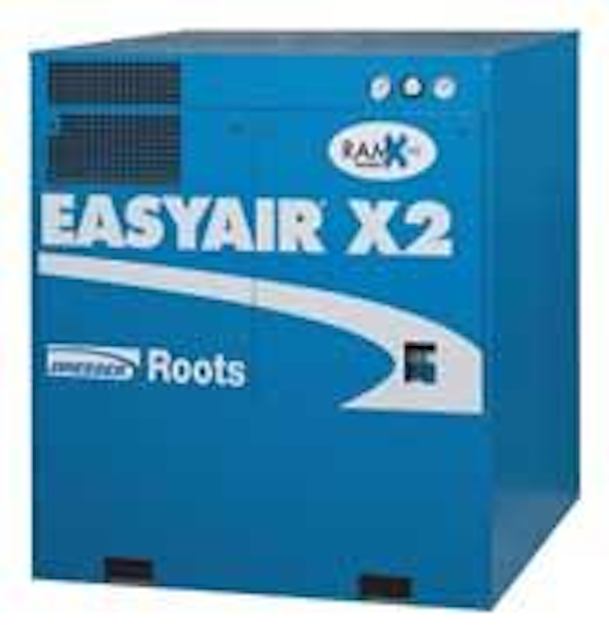 Click here to enlarge image
A new factory-engineered blower package, designed to be smaller, lighter, quieter, more powerful and more energy efficient, has been introduced by Dresser Roots. The EasyAir X2 is a compact, pre-assembled, skid-mounted blower unit with all piping, valves, and instrumentation in place. Produced for both vacuum and pressure applications, the new package features a powder-coated noise enclosure for durability and quiet operation plus easy access for service/maintenance.
Dresser ROOTS
Houston, TX
Tel: 877-363-7668
Web: www.rootsblower.com
Metering pumps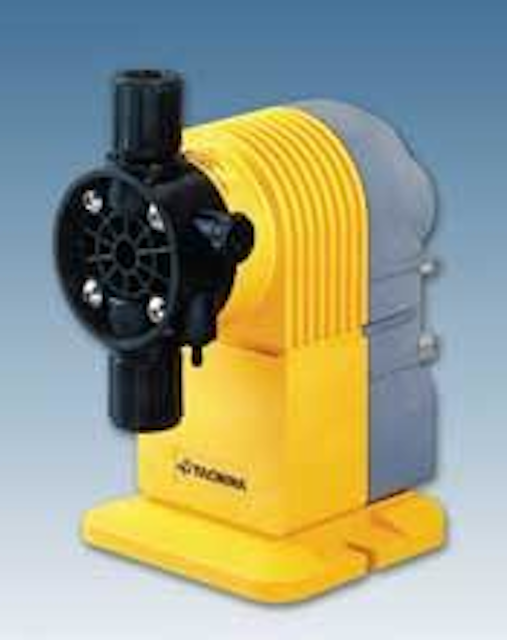 Click here to enlarge image
Neptune Chemical Pump Co. offers a full line of Tacmina PZ Series electronic metering pumps. The Series PZ pulse metering pumps are ideal for injection of a variety of liquids including chemicals, nutrients and disinfectants. The patented pump's flow rate and accuracy are unaffected by fluctuations in voltage; it will operate any single phase voltage from 94 vAC to 264 vAC.
Neptune Chemical Pump Co.
Lansdale, PA
Tel: 215-699-8700
Web: www.neptune1.com
Metal magmeter

Click here to enlarge image
The new Model 2552-3 Signet Metal Magmeter, available from GF Piping Systems, is a rugged insertion flow sensor that permits hot-tap access to the pipe stream. This allows simplified installation or maintenance without system shut-down, significantly reducing overall costs. The lightweight extended configuration magmeter can be mounted into a broad range of pipe sizes from 2" to 102". The patented design offers a dynamic flow range of 0.15 to 33 ft/s with repeatability of ±0.5% of reading at 25°C.
GF Piping Systems
Tustin, CA
Tel: 800-854-4090
Web: www.gfpiping.com
Gas detection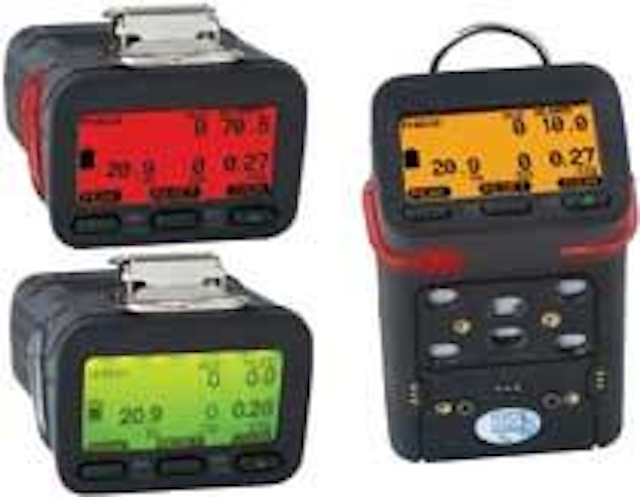 Click here to enlarge image
GfG's new intrinsically safe G460 is a rugged, compact instrument for simultaneous detection of up to six gases. Installed sensor options include infrared (NDIR) for CO2 and PID for VOC measurements. The G460 offers completely automatic calibration, one-button operation, top mounted display and interchangeable battery packs. GfG's concussion proof boot, along with the highly dust and water resistant housing protect the instrument in the harshest environments. Datalogging and event logging are standard.
GfG Instrumentation Inc.
Ann Arbor, MI Tel: 800-959-0329 Web: www.gfg-inc.com
Spiral screening equipment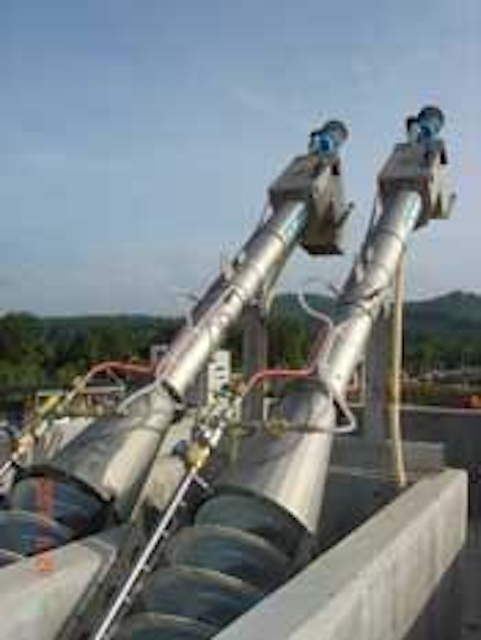 Click here to enlarge image
Hi-Tech Environmental offers a full line of cylindrical fine screens for use in wastewater treatment. Major components in the screens are constructed from 304 stainless steel. Each screen is fully shop assembled, test run and shipped complete to the jobsite. Features include: shaftless flighting, screening washing, compaction, segmented replaceable brushes and weather protection.
Hi-Tech Environmental Inc.
Birmingham, AL
Tel: 800-264-7005
Valve exercising system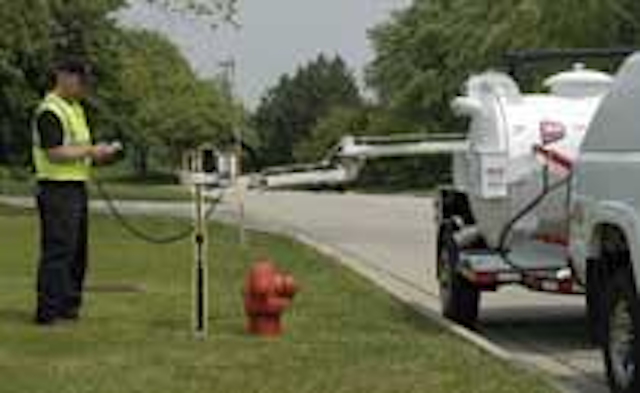 Click here to enlarge image
The E.H. Wachs ERV-750 valve turning system can be mounted on a trailer or on a truck using a front mount, side mount, back bumper mount or slide out bed mount. The system allows a single operator to reach any valve and turn it, even in extremely high torque situations. It is fully automated and intelligent so the proper amount of torque is always applied.
E.H. Wachs Co.
Lincolnshire, IL Tel: 800-323-8185 Web: www.wachsco.com
Pipe penetration system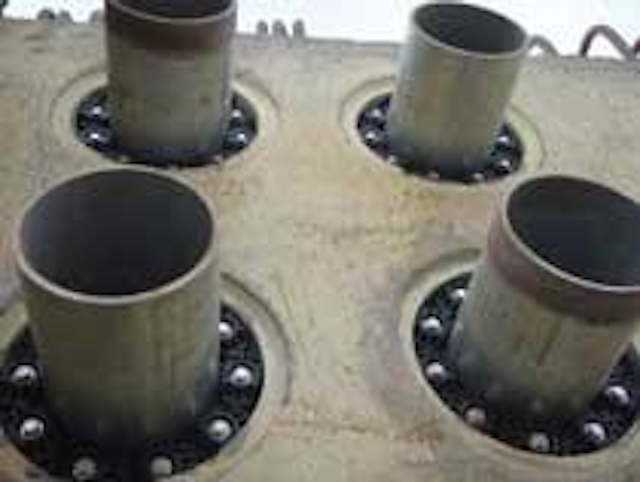 Click here to enlarge image
Link-Seal® modular seals are designed for use as a permanent pipe penetration seal with 16 available sizes, 20 psig (40 ft static head) and available in S-316 hardware. Century-Line® HPDE Sleeves are sized to work with Link-Seal modular seals. The sleeves are 1/8 the weight of steel sleeves, are easy for one person to install without the need for a hoist/crane and create hole diameters 2" to 25".
PSI-Thunderline/Link-Seal®
Houston, TX Tel: 800-423-2410 Web: www.linkseal.com
Blower package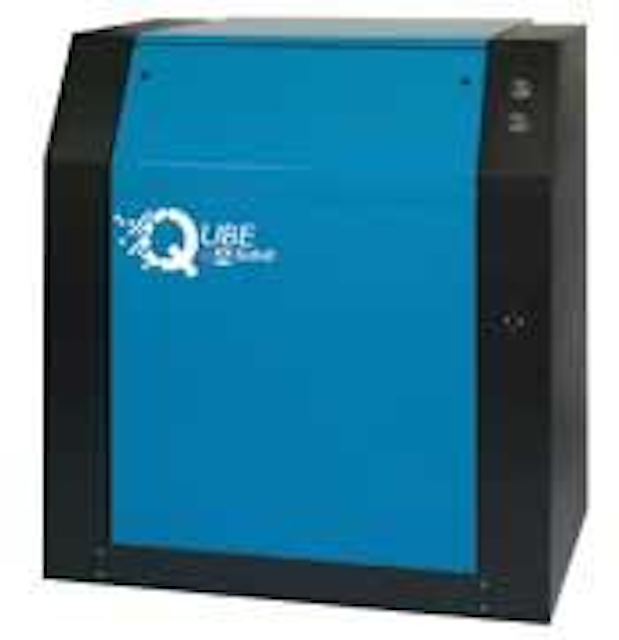 Click here to enlarge image
The Qube™ blower package by Tuthill, featuring the new Qx™ blower, is a quiet, low-cost, quick-delivery solution for pneumatic conveying, wastewater aeration and more. Benefits include high efficiency with low noise (< 75 dBA); up to 18 PSI; a compact footprint; and a powder coated steel enclosure.
Tuthill Vacuum & Blower Systems
Springfield, MO Tel: 800-825-6937 Web: www.vacuum.tuthill.com
Gas detection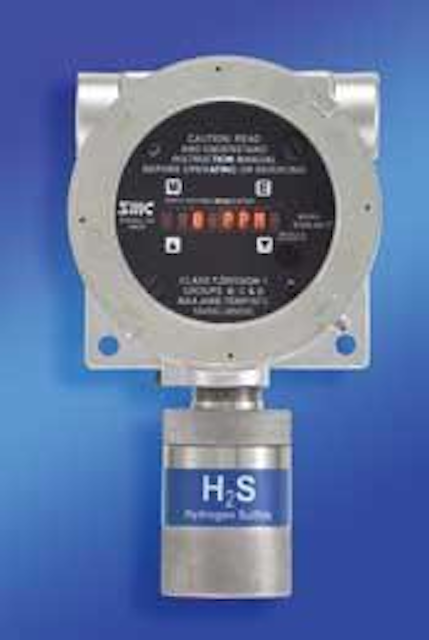 Click here to enlarge image
Sierra Monitor offers hazardous gas detection systems used in the wastewater treatment industry to monitor for combustible gases, oxygen deficiency and toxic gases. On display at WEFTEC will be the new IT Series network-enabled gas detectors, featuring user-friendly digital display, 4-20 mA output, RS-485 Modbus output, integral relays, SentryBus output and extensive self-diagnostics for reliable monitoring.
Sierra Monitor Corp.
Milpitas, CA Tel: 800-727-4377 Web: www.sierramonitor.com
Prestressed concrete tanks

Click here to enlarge image
Since 1930, Preload tanks have met the water storage needs of thousands of communities throughout the United States. Most recently, the company has completed the construction of a 0.5 MG prestressed concrete water storage reservoir for the city of Burlington, WI. The tank measures 85' ID x 13.5' SWD, and incorporates architectural brick pilasters.
Preload Inc.
Hauppauge, NY
Tel: 888-773-5623
Web: www.preload.com
Submersible transmitters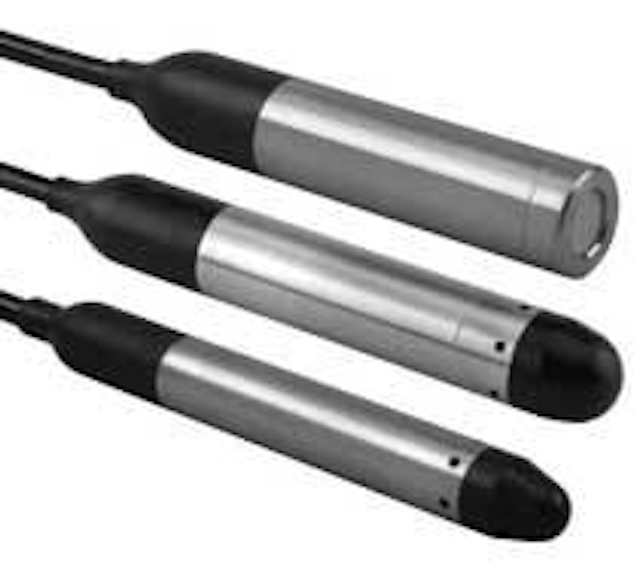 Click here to enlarge image
PMC VersaLine Series submersible transmitters are specifically designed for depth and level measurements of groundwater and wastewater. Typical applications are wells, dams, irrigation, sewage lift stations, rivers and oceanography. Available in ¾" and 1" diameter configurations.
Process Measurement & Controls Inc.
Danbury, CT Tel: 203-792-8686 Web: www.pmc1.com.
Self-cleaning filters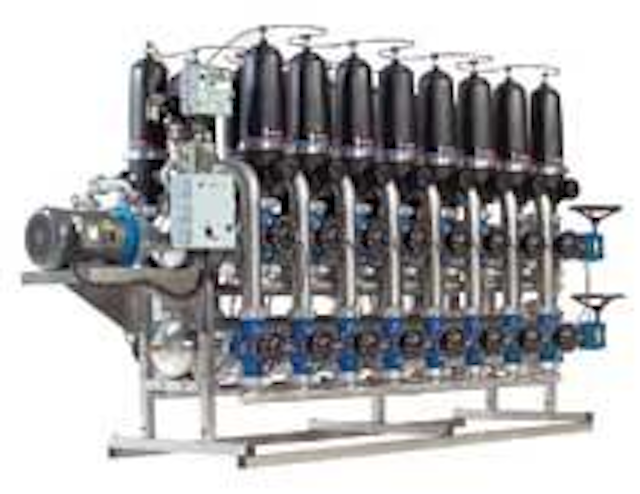 Click here to enlarge image
Miller-Leaman's automatic, self-cleaning Turbo-Disc Filter system is designed for use in water reuse systems, as pre-filtration for membranes and other applications. Available, in multiple micron sizes, the lightweight three-dimensional polypropylene disc media uses a minimal amount of backwash water (approximately 10 gallons of water per pod).
Miller-Leaman Inc.
Daytona Beach, FL
Tel: 800-881-0320
Web: www.millerleaman.com
Bioscrubber
Click here to enlarge image
Duall's WEFTEC display will feature the AroBIOS™ Bioscrubber System, an engineered biotechnology in which gaseous pollutants are absorbed then biodegraded by bacteria immobilized as fixed films on multiple biomedia cassettes. Recirculation of microorganisms present in the recycle liquid continuously scours the biobeds and creates virtually no significant pH gradient, thus providing a homogenous acidic pH traversing the first biobed and a neutral pH in the second. This unique horizontal cross flow design with multiple biobeds creates the optimum medium for both autotrophic and heterotrophic bacterial growth.
Duall Division, Met-Pro Corp.
Owosso, MI Tel: 989-725-8184 Web: www.dualldiv.com
Data collection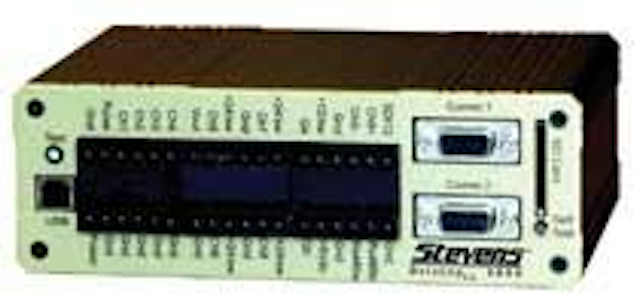 Click here to enlarge image
Stevens offers the DL3000 data collection platform features a versatile and scalable data logger. It offers 2 gigabytes (2,000 megabytes) of internal memory, allowing a large number of readings to be kept over a long period of time. Data may be offloaded from the internal memory directly to a removable SD card. Communication options include RS 232 serial ports, RS 422/485, CAN Bus, optional Modbus, high-speed USB 2.0, and Ethernet (TCP/IP).
Stevens Water Monitoring Systems Inc.
Portland, OR Tel: 800-452-5272 Web: www.stevenswater.com
Resilient seated ball valve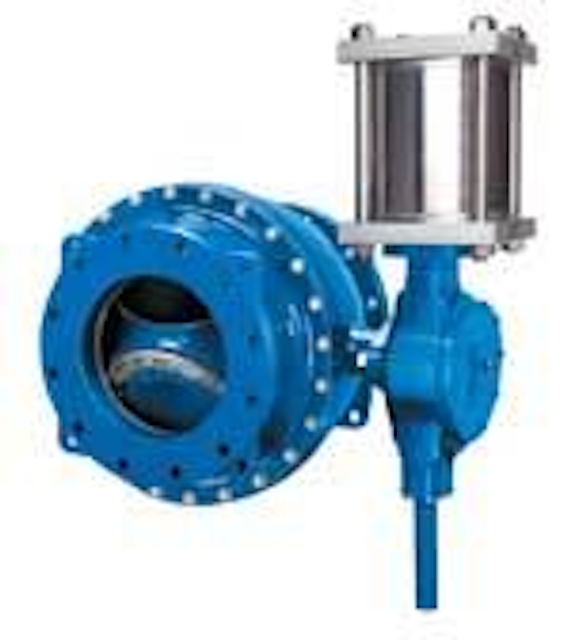 Click here to enlarge image
Val-Matic's Ener•G™ AWWA Resilient Seated Ball Valve is suited for surge control and energy savings. The valve fully complies with AWWA C507. It features the advantages of a standard fusion bonded epoxy interior and exterior coating and a bi-directional resilient Tri-Loc™ seating system. The seat retention system provides a low friction, wear resistant seat and allows easy adjustment or replacement of the seat without removing the valve from the line.
Val-Matic Valve & Mfg. Corp.
Elmhurst, IL
Tel: 630-941-7600
Web: www.valmatic.com
Oxidation ditch technologies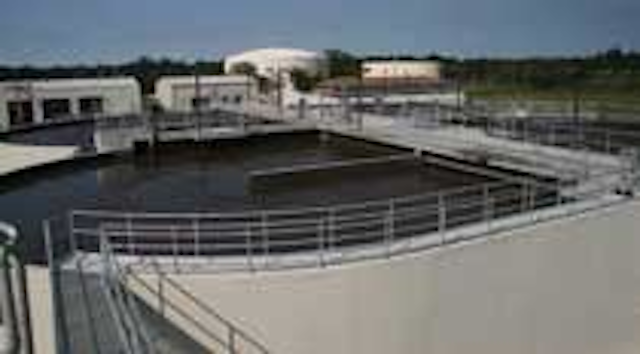 Click here to enlarge image
Kruger's oxidation ditch technologies are known for being reliable, energy efficient and capable of achieving today's stringent effluent requirements. The company offers a multitude of technologies, including its signature Phased Isolation Ditch (PID) and A/O®, A²/O and An/O processes. The company's PID technology operational modes include Double Ditch (D-Ditch), Bio-Denitro, Bio-Denipho and various other configurations.
Kruger Inc.
Cary, NC
Tel: 919-677-8310
Web: www.krugerusa.com
Dosing pump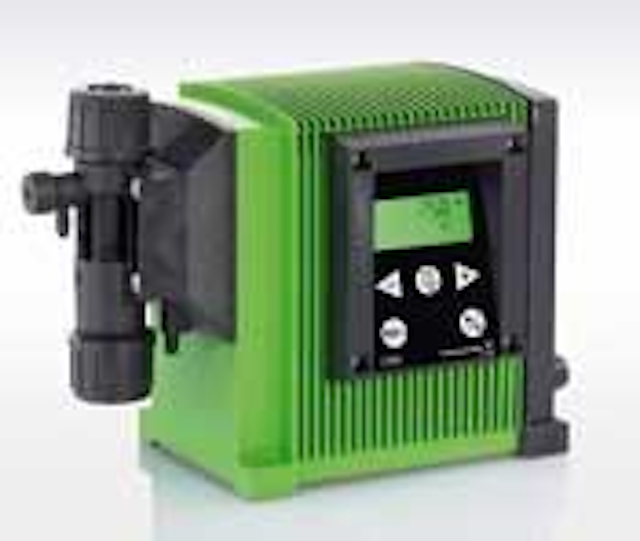 Click here to enlarge image
With the new, large DME 375 and 940 pumps, Grundfos Digital Dosing™ covers most dosing needs with only nine models, with capacities from .00066 up to 248 gph. The company's dosing pumps have turndown ratios of up to 1:1000, enabling each pump to deliver a broad spectrum of doses. Simple, logical user-interface displays make it easy to set the required dose in any of 14 pre-programmed languages.
Grundfos Pumps Corp.
Tel: 913-227-3400
Web: www.grundfos.us Booth 32023
Rental pumps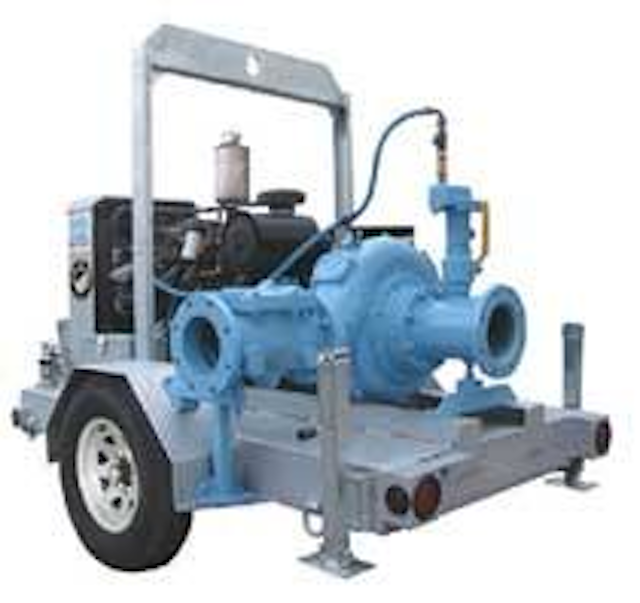 Click here to enlarge image
Reduce operation and maintenance cost during bypass pumping and dewatering jobs with Rain for Rent's 8", DV-200c Power Prime™ pump. Fuel efficient, increased hydraulic efficiencies up to 81%, solids handling up to 3.375", and great suction lift performance make the unit a choice for tough pumping projects. The galvanized trailer resists corrosion and eliminates expensive repainting costs. The pump offers flow capability up to 4,500 gpm and head capability up to 260 feet.
Rain for Rent
Bakersfield, CA
Tel: 800-742-7246 Web: www.rainforrent.com
Aeration system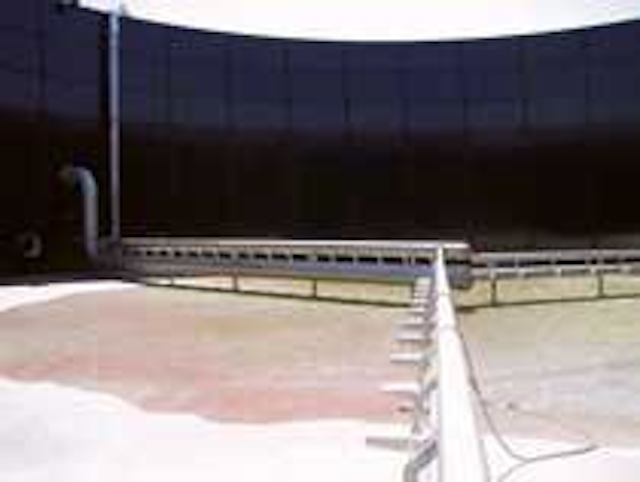 Click here to enlarge image
MTS/Mass Transfer Systems designs and manufactures the MTS jet aeration product for industrial and municipal water and wastewater treatment. The technology uses two phase jet nozzles to supply atmospheric oxygen to recirculated liquid in a proprietary mixing system. Recirculated liquid is pumped through the inner, primary nozzle creating a high velocity liquid stream while air is fed into the secondary outer nozzle.
MTS/Mass Transfer Systems
Walpole, MA
Tel: 508-660-9150
Web: www.mtsjets.com
Sludge heat exchanger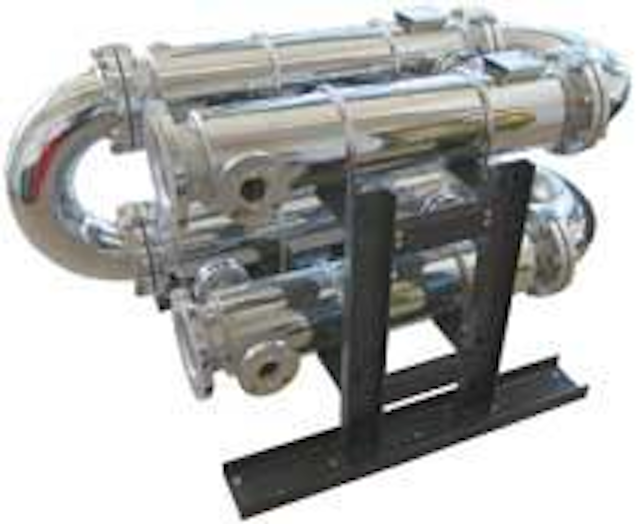 Click here to enlarge image
Komax Systems, a provider of static mixer heat exchangers, will be displaying the Klean-Wall™ sludge heat exchanger at WEFTEC 08. The heat exchanger is based on the proven Hi-Pass™ non-clogging static mixer designed specifically for sludge and heavy slurry applications. The heat exchangers have smooth, contoured elements that eliminate catch points that can trap solid or fibrous materials.
Komax Systems Inc.
Wilmington, CA
Tel: 310-830-4320
Web: www.komax.com
Stormwater treatment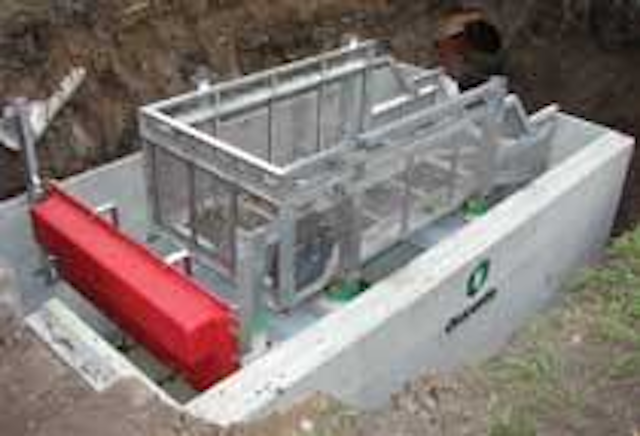 Click here to enlarge image
Designed to treat the entire stormwater flow, the Nutrient Separating Baffle box from Suntree meets or exceeds NPDES requirements for capturing a wide variety of pollutants including TSS, sediment, debris, organic material, hydrocarbons and trash. Because water flow is not ducted off line for treatment, head loss is minimal and comparable to a large square catchbasin.
Suntree Technologies Inc.
Cocoa, FL
Tel: 321-637-7552
Web: www.suntreetech.com
Arsenic, trace metal analyzers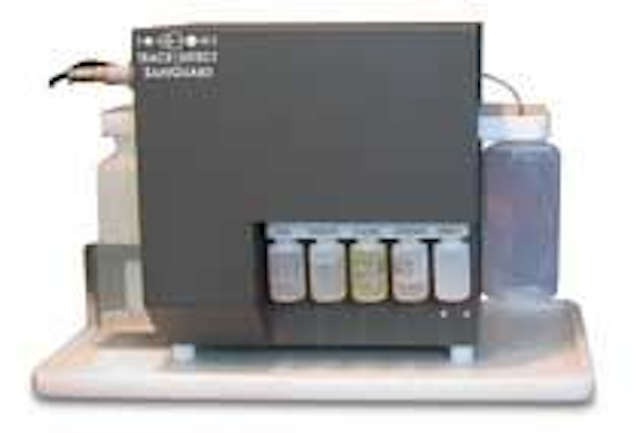 Click here to enlarge image
TraceDetect offers a complete line of onsite, real-time arsenic and trace metal measurement solutions. Its systems measure to 1 ppb with results in less than 30 minutes. They can verify levels of arsenic, lead, copper, cadmium, zinc, or mercury. Drinking and waste water applications include: arsenic treatment cost reduction, process integrity, quality control, compliance verification.
TraceDetect Inc.
Seattle, WA Tel: 206-523-2009 Web: www.tracedetect.com
COD reagent vials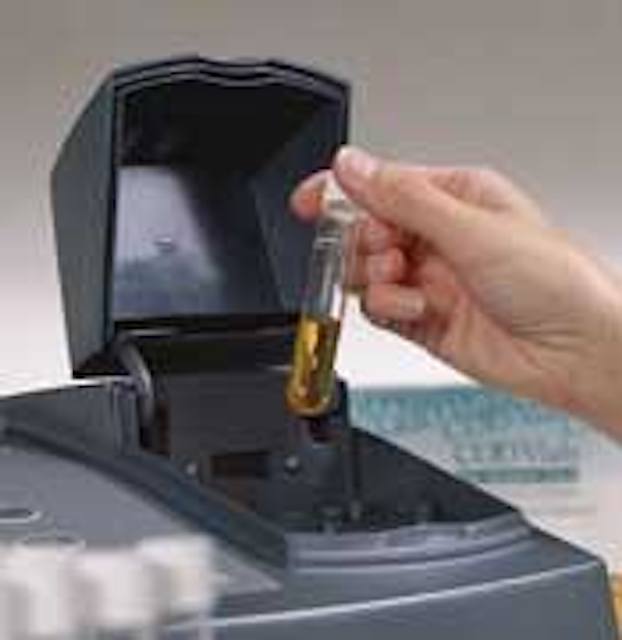 Click here to enlarge image
CHEMetrics manufactures two lines of Chemical Oxygen Demand (COD) reagent vials in addition to test kits for over 50 analytes. One version is the USEPA-approved method; the other is a mercury-free version. Available in three ranges (0-150 ppm, 0-1,500 ppm, and 0-15,000 ppm), both lines come in a variety of package sizes to meet testing frequency.
CHEMetrics
Calverton, VA Tel: 800-356-3072 Web: www.chemetrics.com
Level transmitter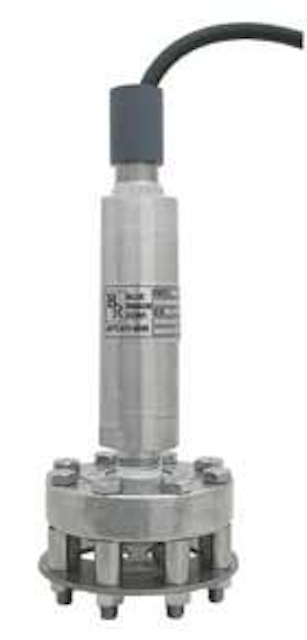 Click here to enlarge image
Blue Ribbon offers the Bird Cage antifouling Lift Station level transmitter. Sludge and grease found in lift stations typically clog contact level devices. The company's sensor design eliminates this clogging as well as foaming, fog or other site setup problems typically associated with non-contact devices. The sensor is simply lowered to the bottom of the lift station and provides an accurate level measurement above its installation height.
Blue Ribbon Sales & Services Corp.
Winter Park, FL
Tel: 877-677-8899 Web: www.blueribboncorp.com
Caustic, hypo dilution system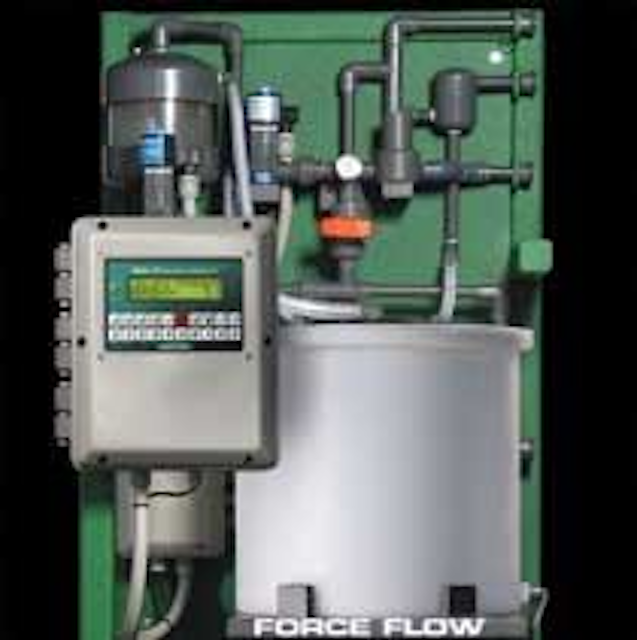 Click here to enlarge image
The patented design of Force Flow's Merlin Dilution system allows utilities to purchase chemicals at less expensive higher concentration, then automatically dilute them down to any strength right before feeding. Diluting onsite improves feed loop control and operator safety. The system's total flexibility in final dilution strength optimizes metering pump accuracy and allows chemical usage to be remotely monitored.
Force Flow
Concord, CA Tel: 800-893-6723 Web: www.forceflow.com
HDPE sewer pipe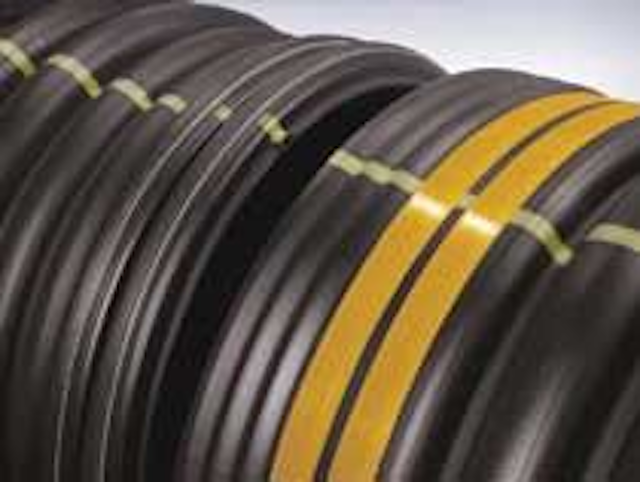 Click here to enlarge image
Advanced Drainage Systems will showcase its SaniTite® HDPE sanitary sewer pipe during WEFTEC. The pipe is available in diameters from 30" to 60" The company's patented composite joint system assures long-term watertightness, exceeding the minimum requirement of ASTM D3212. The smooth interior and annular exterior corrugations enable the pipe to also meet requirements of ASTM F2306.
Advanced Drainage Systems
Findlay, OH
Tel: 800-537-9520
Web: www.ads-pipe.com
Joint restraint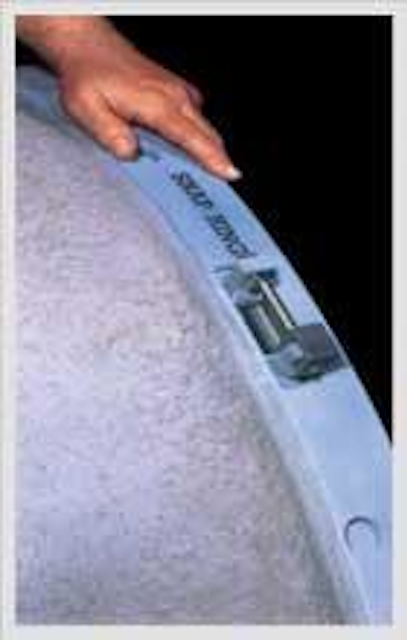 Click here to enlarge image
This patented design of the Snap Ring® Joint provides restraint -- without welding or thrust blocks -- for pipe and fittings with diameters from 16" to 60". The joint is completely self-contained and ready to install. Just by tightening one 3/8" bolt, one worker can make the joint in just a few minutes. Following installation, the voids around the joint are filled with a Portland cement grout.
Hanson Pipe & Precast
Irving, TX
Tel: 713-466-6324
Web: www.hansonpipeandprecast.com
Mass flow meter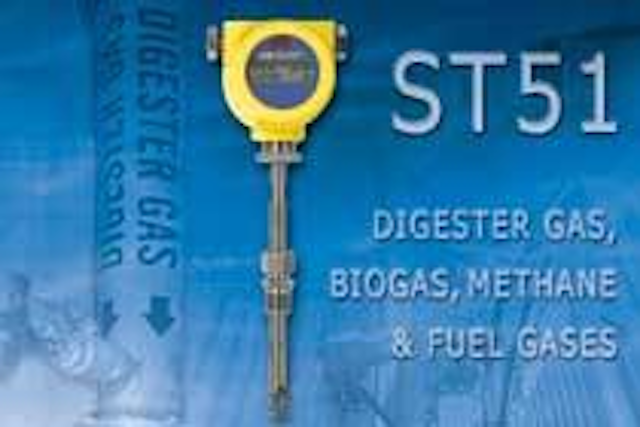 Click here to enlarge image
Plant engineers responsible for improving digester processes or using biogas as a fuel source will find the new Model ST51 Mass Flow Meter from Fluid Components International is designed as an application-specific solution to meet their unique needs. The meters are calibrated in the company's NIST-traceable flow lab to match the gas composition of the user's digester system and under the specific flow conditions of the user's digester system.
Fluid Components International
San Marcos, CA
Tel: 800-863-8703
Web: www.fluidcomponents.com
Software systems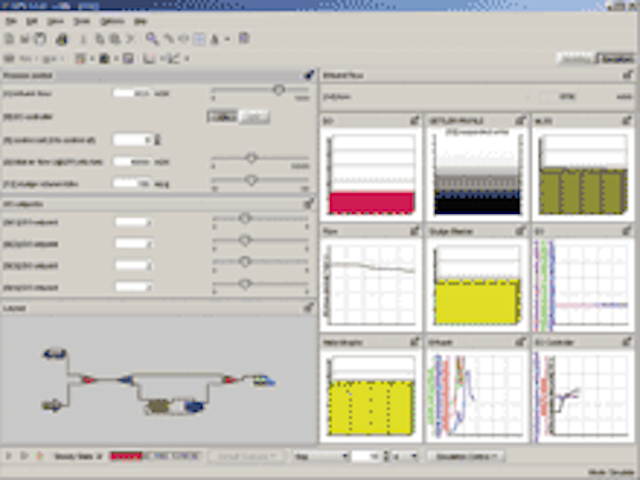 Click here to enlarge image
For over 25 years Hydromantis has provided software tools for the water and wastewater professionals. These include GPS-X, a full featured software application for optimization and management of wastewater treatment facilities. It is a simulation product that includes advanced tools for evaluating plant performance while improving effluent quality and reducing operating costs.
Hydromantis Inc.
Hamilton, Ontario
Tel: 905-522-0012
Web: www.hydromantis.com
Pump control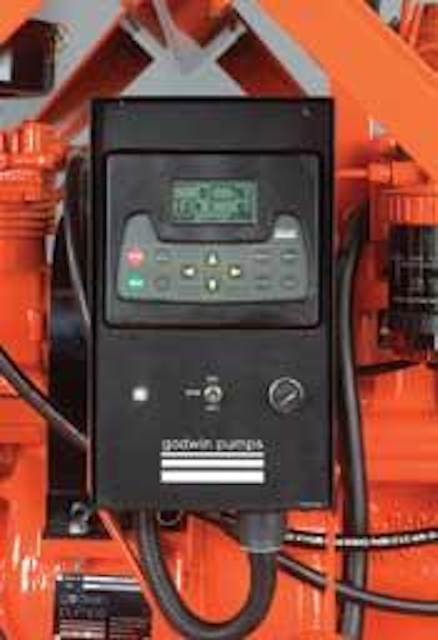 Click here to enlarge image
Godwin Pumps® has introduced the PrimeGuard™ Controller. Standard on all Tier II and Tier III electronic diesel engines and optional on non-electronic diesel engines and pump models, the controller allows users to vary pump and motor speed based on a set level or flow, pressure transducers or standard floats. Primarily used in pump applications that require a pump to match a pressure, level or flow condition, the controller regulates pump and motor speed to maintain a process variable, much like a VFD on an electric motor drive pump.
Godwin Pumps
Tel: 856-467-3636
Web: www.godwinpumps.com
Effluent sewers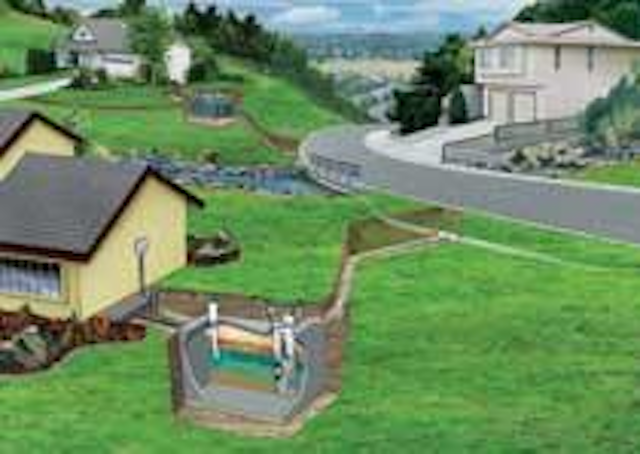 Click here to enlarge image
Orenco Systems® is showcasing its Effluent Sewers and AdvanTex® Treatment Systems at WEFTEC. The company manufactures a complete collection and treatment system for communities and developments in need of wastewater infrastructure or expansion of services. When treatment capacity becomes available, the sewers are capable of tying into a municipal wastewater system — cost-effectively extending sewer service beyond a community's infrastructure.
Orenco Systems Inc.
Sutherlin, OR
Tel: 800-348-9843
Web: www.orenco.com
Cabinet coolers
Noren Products offers UL/cUL Listed Compact Cabinet Coolers for use on UL 508A enclosures. Recognizing that maintaining the UL Listed status of its OEM panel builder customer base is critical to their success, the company will offer its air-to-air and air-to-water heat exchangers with the UL/cUL Listing as an option.
Noren Products Inc.
Menlo Park, CA
Tel: 650-322-9500
Web: www.norenproducts.com
UV disinfection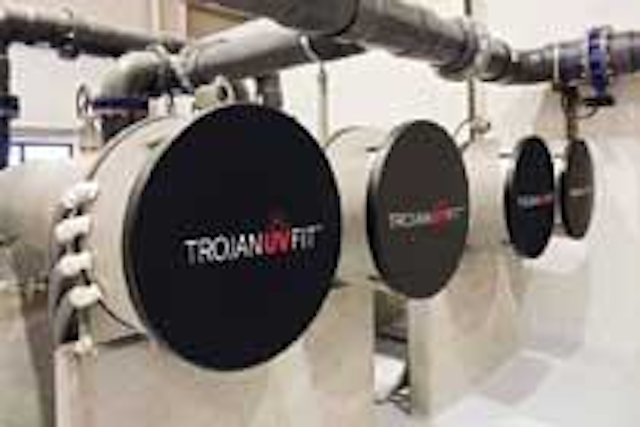 Click here to enlarge image
TrojanUV is introducing the TrojanUVFit™ - an energy-efficient, closed-vessel UV reactor designed to disinfect filtered effluent without breaking head in the treatment process. This compact reactor is available in multiple configurations to treat a wide range of flow rates and provides cost-effective, chemical-free treatment.
TrojanUV
Tel: 888-220-6118
Web: www.trojanuv.com
UF membranes
TriSep's SpiraSep™ 900 is a submerged ultrafiltration (UF) membrane used in the water and wastewater treatment markets. Commonly used in municipal and industrial wastewater recycling projects, it offers end users distinct advantages in membrane performance with improved flux rates, higher membrane integrity, and lower operating costs.
TriSep Corp.
Tel: 805-964-8003
Web: www.trisep.com
Level monitoring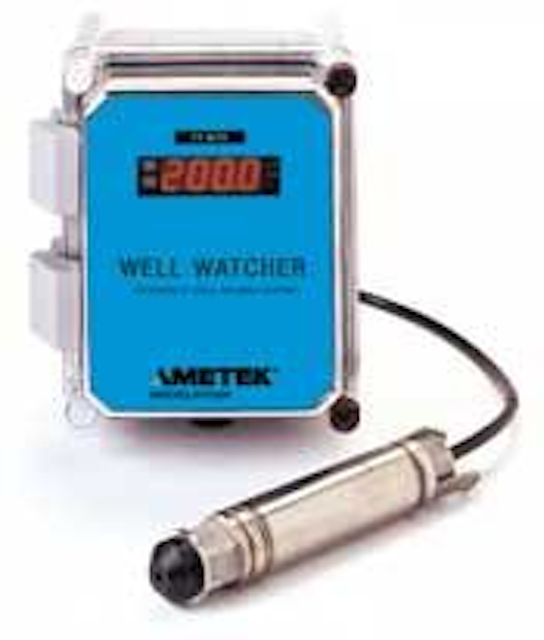 Click here to enlarge image
The Well Watcher system, available from Ametek Drexelbrook, consists of a stainless steel submersible transmitter and a fully calibrated microprocessor-controlled digital meter. The system can be factory calibrated for inches, feet or meters of water or any desired engineering units. Accuracy of the system is ± 0.25 percent of full scale including linearity, hysteresis, and repeatability. The device operates in depths from six feet to 690 feet at pressures up to 300 psi.
Ametek Drexelbrook
Horsham, PA
Tel: 215-674-1234
Web: www.drexelbrook.com
Stainless steel mud valves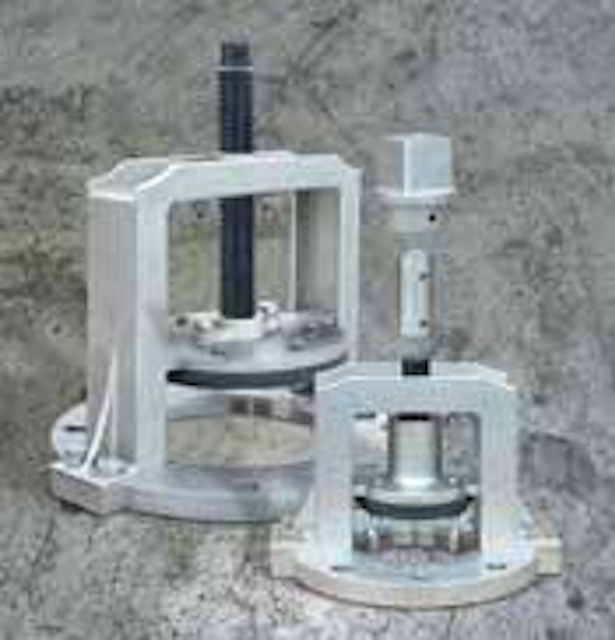 Click here to enlarge image
Trumbull stainless steel mud valves feature type 316 stainless steel components for maximum corrosion protection in submerged service. All stainless components are cast, avoiding the corrosion problems frequently incurred when stainless is welded.
Trumbull Industries Inc.
Youngstown, OH Web: www.trumbull-mfg.com
Priming assisted pump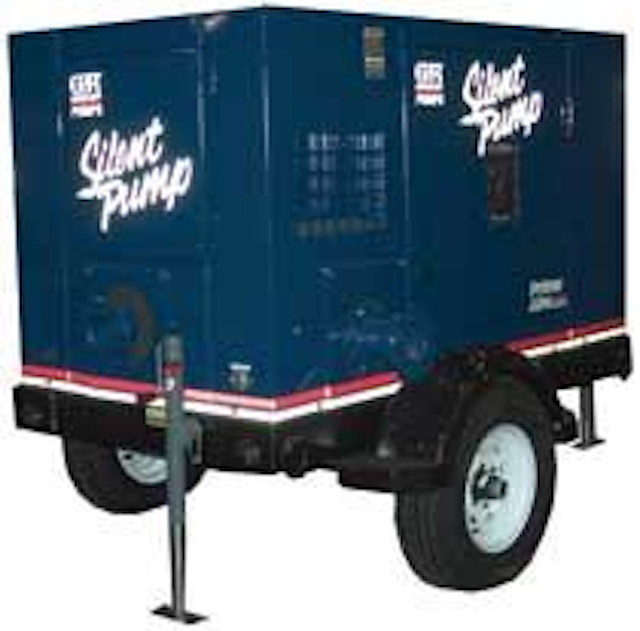 Click here to enlarge image
Gorman-Rupp's priming assisted silent pump offers pumping capacities to 920 gpm and heads to 134 feet, and handles 3" diameter spherical solids. All Prime Aire® pumps feature the company's patented priming system, which uses a venture and compressor, eliminating the leaks associated with traditional vacuum-assisted pumps. An oversized, oil-lubricated mechanical seal allows the pump to run dry continuously without damage.
Gorman-Rupp Co.
Mansfield, OH
Web: www.grpumps.com
Tel: 419-755-1207
Pressure gauges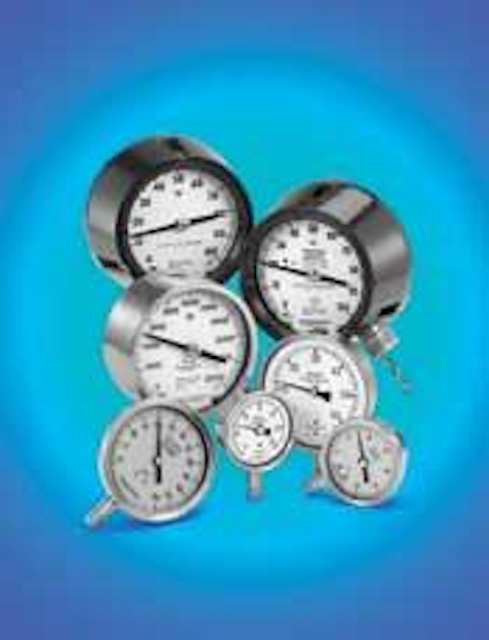 Click here to enlarge image
A lower-priced alternative to liquid-filled gauges, the Ashcroft® Plus!™ family of pressure gauges brings new technology to mechanical pressure instrumentation. The gauges use a patented design to provide the stabilization benefits of liquid-filled gauges in a dry configuration.
Ashcroft®
Tel: 800-328-8258
Web: www.ashcroft.com
Package blowers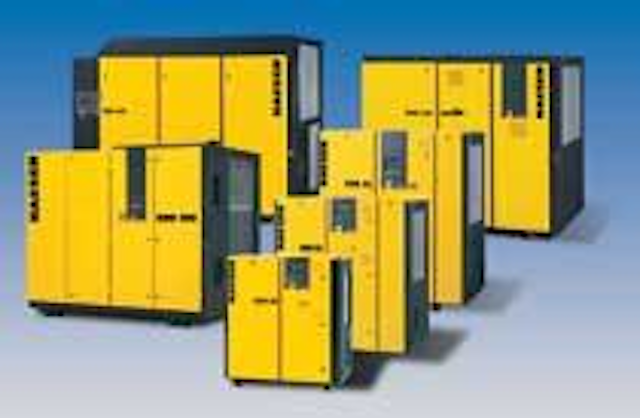 Click here to enlarge image
Kaeser has engineered state-of-the-art frequency drives designed to get the most out of its blower packages. The control continuously adjusts the blower speed – precisely matching blower delivery to the actual process flow demand. Omega Frequency Control units also offer enhanced controls through a variety of signal inputs, outputs and a Profibus connection.
Kaeser Compressors
Tel: 800-777-7873
Web: www.kaeser.com/sigma
BOD measurement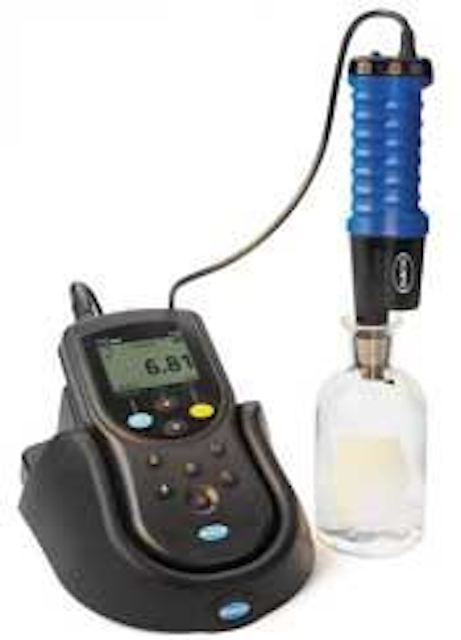 Click here to enlarge image
The EPA-approved Hach LBOD system offers quick DO measurement and reporting. This system features no membranes, no electrolyte solution or anode to polish, a one-year sensor cap life, and an integrated motorless stirrer that is simple to replace.
Hach Co.
Loveland, CO
Tel: 800-227-4224
Web: www.hqdmeter.com
Data management software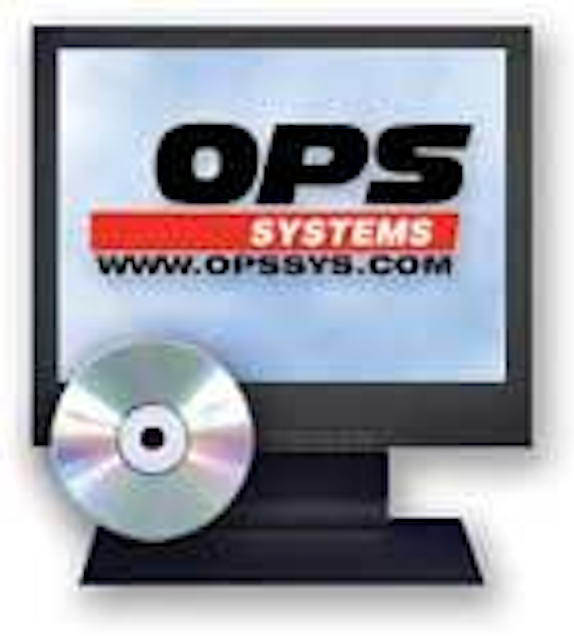 Click here to enlarge image
OPS SQL addresses the specific Operations Data Management (ODMS) needs of drinking water and wastewater systems. The system collects data coming in from all different sources -- SCADA/HMI/LIMS/field, etc. – and brings them together to produce reports and analysis.
OPS Systems
Rio Rancho, NM
Tel: 800-677-0067
Web: www.opssys.com
Pre-cast wet wells
Click here to enlarge image
Romtec Utilities has introduced a 10-foot-diameter pre-cast concrete wet well, expanding the capacity of its complete lift station systems. The new 10-foot-diameter pre-cast concrete wet wells offer greater capacity for stormwater, wastewater and industrial applications. The new well size accommodates both duplex and triplex pump systems for maximum design flexibility.
Romtec Utilities
Roseburg, OR
Tel: 541-496-9678
Web: www.romtecutilities.com
MBR system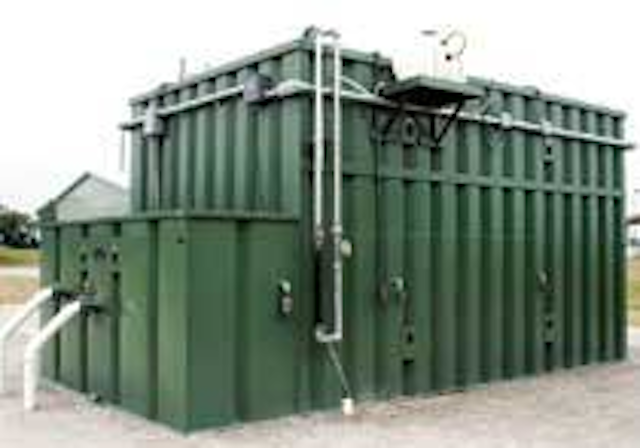 Click here to enlarge image
The Smith & Loveless Titan MBR™ combines efficient pre-engineered system design with S&L Flat-Plate Membranes. Submerged in the aeration section of the tank, the membrane maintains high permeability and flux rates even at peak-day rates. Because the system employs air scouring to prevent fouling, it does not require back-pulsing or the associated equipment and chemical costs typical of other systems.
Smith & Loveless
Lenexa, KS
Tel: 913-888-5201
Web: www.smithandloveless.com
Filtration systems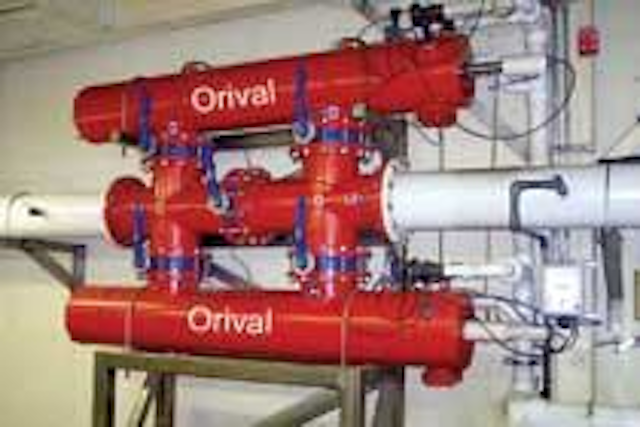 Click here to enlarge image
Orival now provides complete water filtration systems designed for specific municipal and industrial applications. These systems include filters, manifold, valves and control. The company's ORG and OR series of automatic self-cleaning filters are designed to withstand the day-in and day-out rigors of POTWs. A wide range of filters are available from ¾" to 24" and filtration degrees from 5 to 3000 microns.
Orival Inc.
Englewood, NJ
Tel: 800-567-6797
Web: www.orival.com
Energy circuit monitor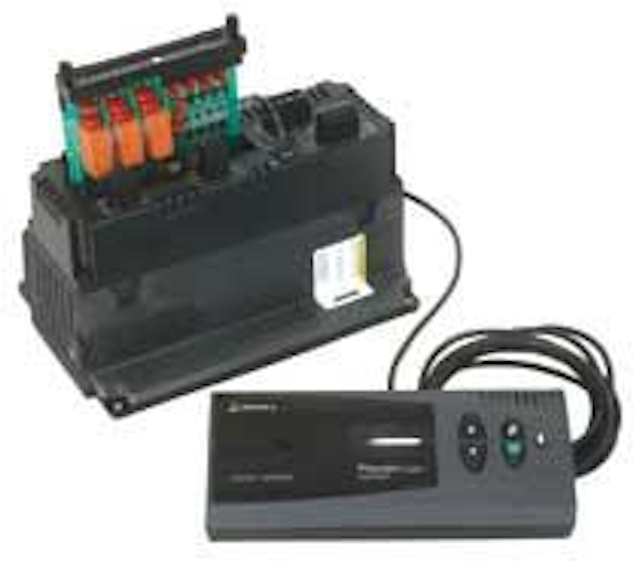 Click here to enlarge image
The Square D® PowerLogic CM4000 circuit monitor series by Schneider Electric offers advanced energy information to help operators reach their facility's energy efficiency goals. It stores and captures multiple events and trends, helping users get more from their equipment while improving uptime of the power system that is a necessity to treatment facilities. Key points and equipment are monitored 24 hours a day, from generators and substations to service entrances, mains, feeders and loads, delivering timely, relevant information.
Schneider Electric
Nashville, TN
Tel: 888-778-2733
Web: www.SquareD-water.com
Band screen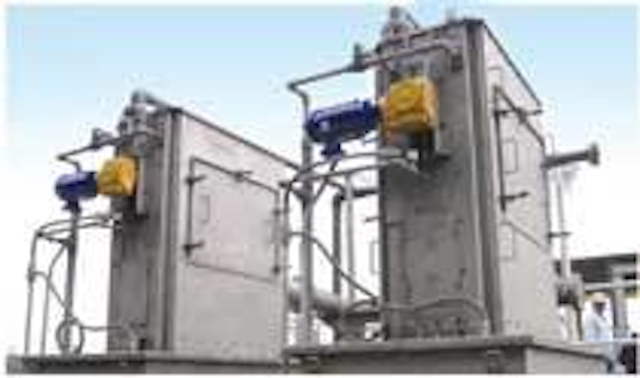 Click here to enlarge image
The Headworks Eliminator™ Band Screen protects MBR plants and sensitive biological systems with very fine openings by eliminating carry-over and by-pass. This design forms a continuous band which travels parallel with the channel wall. The water enters through the center of the screen, passes through the stainless steel sieve elements and exits through the sides of the unit.
Headworks Inc.
Houston, TX
Tel: 713.647.6667
Web: www.headworksusa.com
Ultrasonic level/flow meter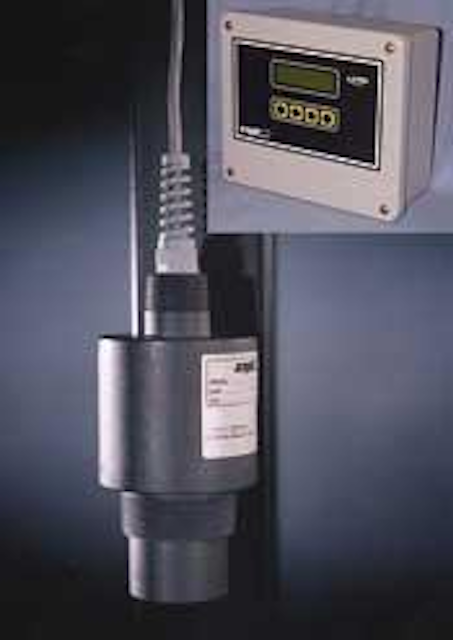 Click here to enlarge image
The new Eagle Microsystems USL-1000 Ultrasonic Level Systems can be configured for precision measurement of tank level (USL-1000) or open channel flow (USF-1000). The system combines a high quality ultrasonic transducer with a simple-to-use, precision digital readout instrument. The instrument can be used for measurement and display of bulk storage tank level or volume, or open channel flow using any common head producer such as a rectangular or V-notch weir or Parshall flume.
Eagle Microsystems Inc.
Pottstown, PA
Tel: 800-780-8636
Web: www.eaglemicrosystems.com
Package filtration system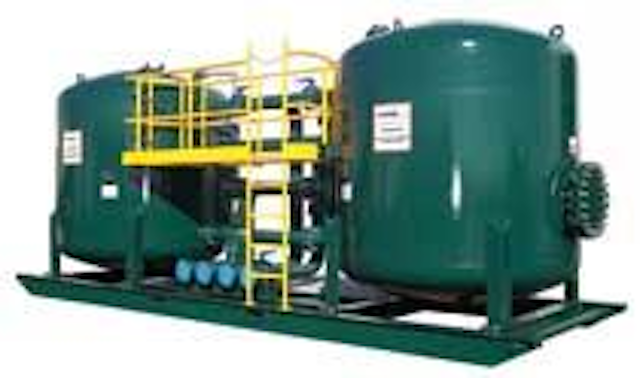 Click here to enlarge image
The BakerCorp 10K Specialty Media System enables more flexibility for filtration industry professionals, featuring dual pressure vessels, with capacities of 10,000 (10K) to 20,000 lbs of media per vessel. The system offers an integrated lead-lag pipe rack with backwash capability and a safety work platform conveniently mounted on a compact skid.
BakerCorp
Seal Beach, CA
Tel: 800-635-7349
Web: www.bakercorp.com
Magnetic adjustable speed drive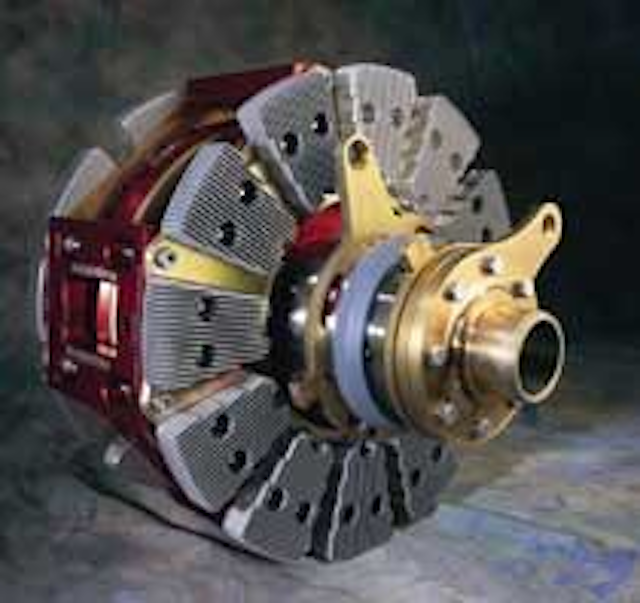 Click here to enlarge image
The MagnaDrive Adjustable Speed Drive (ASD) provides adjustable power and speed on centrifugal pumps and fans, which can provide energy savings. Some applications have seen power savings in excess of 70 percent. The company's patented technology uses permanent magnets to transmit torque across a gap of air, virtually eliminating vibration and cavitation in the system. There are no hazardous materials in this drive, no complicated and expensive electrical systems to maintain, and the drives are compact, fitting easily into your existing system.
MagnaDrive Corp.
Bellevue, WA
Tel: 425-463-4700
Web: www.magnadrive.com
Polymer mortar pipe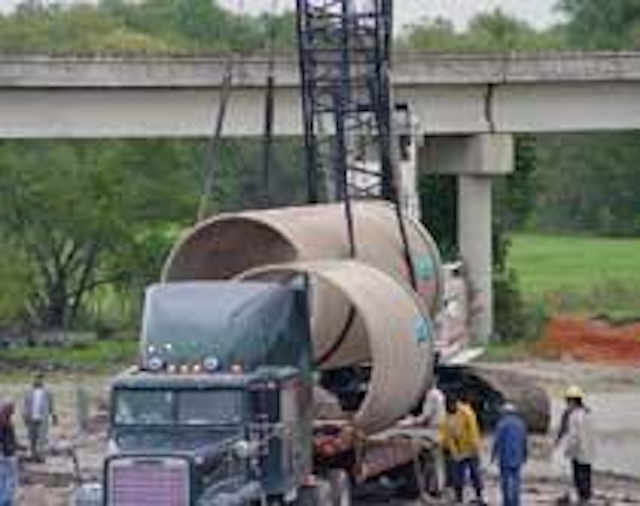 Click here to enlarge image
Hobas has expanded its product line to include pipe up to 110" in diameter. The pipe is suitable for sliplining, jacking, microtunneling and all other installation methods for new construction and rehab. The company now produces pressure and gravity pipes from 18" to 110" plus tee-base manholes, elbows and other specialty items to fit. Leak-free, push-together joints reduce installation time and costs. Centrifugally cast, fiberglass-reinforced, polymer mortar Hobas pipe is inherently corrosion resistant and lasts 100 years or more.
Hobas Pipe USA
Houston, TX
Tel: 800-856-7473
Mcrofiber filter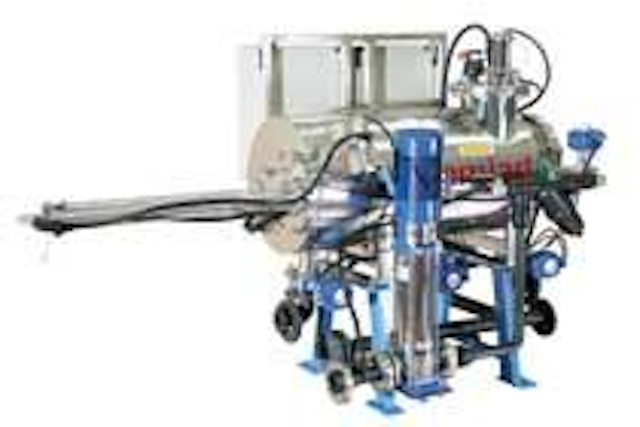 Click here to enlarge image
Amiad Filtration Systems will display its new AMF Automatic Microfiber filtration system, an automatic self-cleaning system that delivers filtration down to 2 microns without replaceable cartridges. Fine micro fibers wound around grooved plastic spools capture suspended and colloidal foulants in the 2 to 10-micron range, including Cryptosporidium, Giardia cysts and Legionella. The system's automatic self-cleaning design eliminates much of the cost of fine filter operation, including cartridge replacement and labor costs.
Amiad Filtration Systems
Web: www.amiadusa.com
Adjustable frequency drives
Eaton's SVX9000 Adjustable Frequency Drives are a compact, configurable solution to variable speed applications. They enable a broad range of energy efficient applications. A complete selection of option cards allows the drive to be configured to meet any requirements and communicate on most networks. The drive features a wide voltage range, high overload ability, and user-friendly alphanumerical keypad.
Eaton Corp.
Cleveland, OH
Tel: 216-523-5000
Web: www.eaton.com
Flood modeling software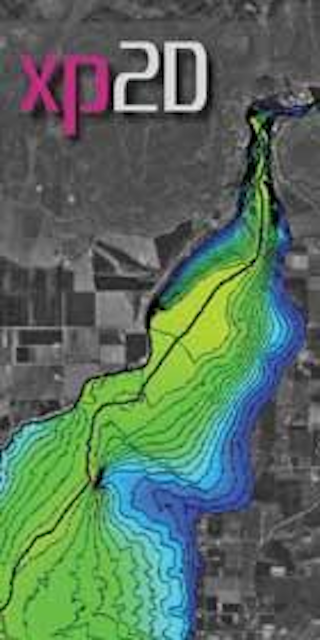 Click here to enlarge image
The recent flooding events throughout the Midwest have further revealed the need for comprehensive and accurate flood models. Now with xpswmm/xpstorm and xp2D from XP Software, users have all the tools needed to predict the extent and duration of flooding, as well as to assess the ability of technologies and management practices to mitigate flooding. With xp2D, all of xpswmm and xpstorm's familiar tools for generating tables, graphs, and animations are available for reviewing, analyzing and presenting model results. A powerful feature of the software using xp2D is its ability to dynamically link to any 1D (quasi-2D) model in an integrated fashion.
XP Software
Tel: 888-554-5022
Web: www.xpsoftware.com
Interface level meashurement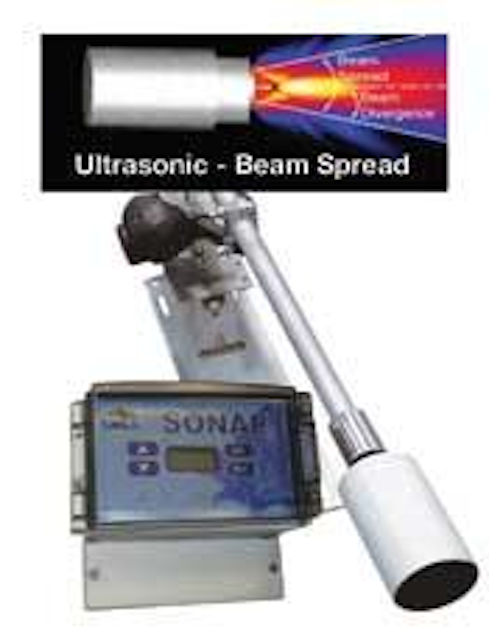 Click here to enlarge image
Hawk's new "fourth generation" sonar transducer is designed for improved sensing of interface levels in clarifiers and thickeners. The new sensors offer improvements in overall power, penetration, and calibration density range. They provide better capability under high suspended solids loading, 'sliming' and generally upset process conditions. The company's Orca Sonar Interface products can now be used to locate and track layers of differing density within a process tank.
Hawk Measurement
Tel: 888-429-5538
Web: www.hawkmeasure.com
Painting contractor certification
SSPC: The Society for Protective Coatings will be featuring its Certification Quality Program (QP-1) at WEFTEC 08. SSPC QP-1 is a nationally recognized certification program designed to help facility owners, engineers, and specifiers select qualified industrial painting contractors. When utilities specify the certification, they know from the start that the contractors bidding on their work have industry-standard capabilities and a proven commitment to quality.
SSPC: The Society for Protective Coatings
Pittsburgh, PAbr>Tel: 412-281-2331
Web: www.sspc.org
Mixing system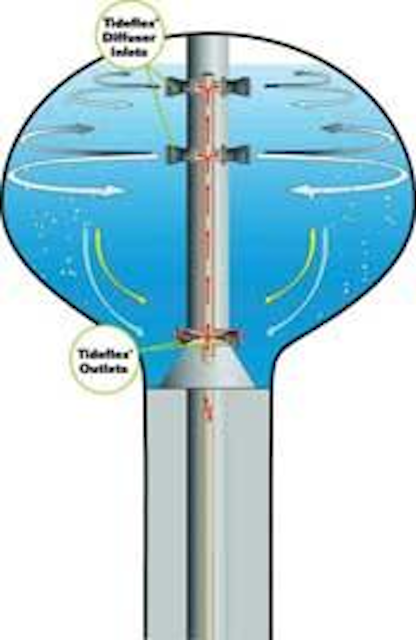 Click here to enlarge image
The Tideflex® Mixing System greatly improves the quality of drinking water in finished water storage reservoirs. The system is a combination of the company's patented check valve technology and a piping manifold that separates the inlet and outlet. The system can be installed in new or existing water storage tanks of all shapes and sizes to eliminate stagnation and short-circuiting.
Tideflex Technologies
Carnegie, PA
Tel: 412-279-0044
Web: www.tideflex.com
Shaft alignment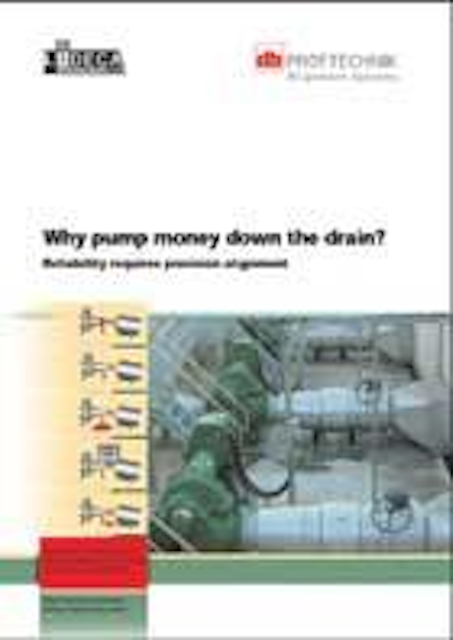 Click here to enlarge image
One of the prerequisites to allow your pumps to work efficiently is proper shaft/coupling alignment prior to start-up and subsequent to any maintenance repairs. Reliability requires precision alignment. Ludeca has published a brochure that poses the question "Why Pump Money Down the Drain?" The brochure includes a discussion on "Why Alignment", "Advantages of Laser Alignment", "Benefits of Precision Alignment" and other subjects.
Ludeca Inc.
Doral, FL Tel: 305-591-8935 Web: www.ludeca.com
Solids reduction
Click here to enlarge image
The Moyno® Annihilator™ is a twin shaft solids reduction unit designed for use in a variety of municipal installations including sewage lift stations, head works and sludge processing systems. The unit's counter-rotating, hexagonal shaft design coupled with its 5-tooth, hardened steel cutters provide the maximum shredding strength necessary to process from 300 to 4,250 gpm of influent.
Moyno Inc., A Unit of Robbins & Myers
Springfield, OH
Tel: 877-486-6966
Web: www.moyno.com
UV disinfection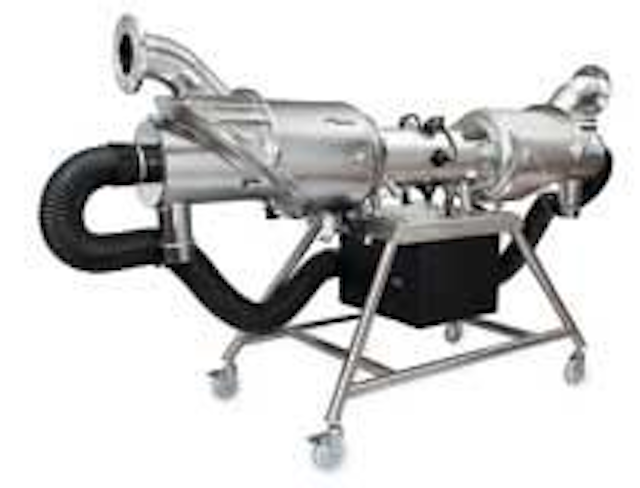 Click here to enlarge image
Eimco Water Technologies is the exclusive distributor of Atlantium products for the North American municipal market. Atlantium Technologies' Hydro-Optic Disinfection™ technology is available in the R200 single and dual lamp models. The R200 models were validated using US Environmental Protection Agency protocols and are the only UV-based systems to reliably demonstrate 4-log inactivation of adenovirus.
Eimco Water Technologies
Container filter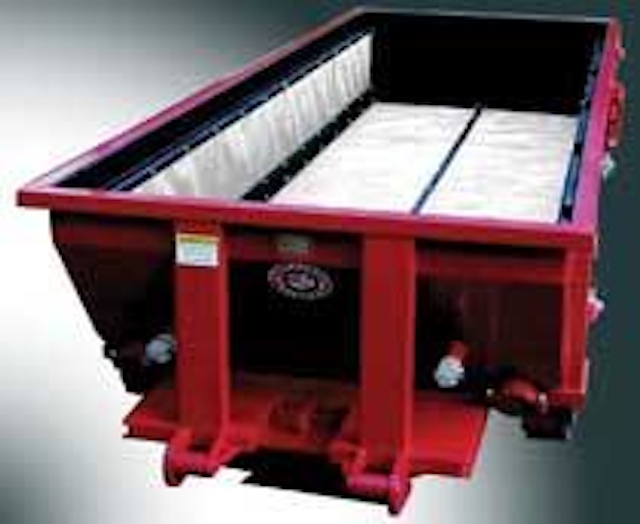 Click here to enlarge image
The Flo Trend® Container Filter is a patented, economical, one-step method for separating and dewatering waste streams. The filter's simple design features filter media on the walls and floor. The compartments behind the filters allow the built-in drains to dewater by gravity or vacuum assisted pump drainage. Filter media is supplied as reusable panels in a variety of materials.
Flo Trend Systems Inc.
Tel: 800-762-9893 Web: www.flotrend.com
Hydrant flusher
Click here to enlarge image
To keep residuals high at stagnant dead-ends, Kupferle Foundry offers the #9700 Automatic Hydrant Flusher. The device attaches to any 2 ½" NST nozzle, and can be programmed to flush up to nine times per day, up to four hours per flush. Man-hour savings can be realized by flushing troublesome dead-ends without sending personnel. Powder-coated, lockable, and patented, this compact unit can be used instantly within your system with virtually no installation expense.
Kupferle Foundry Co.
St. Louis, MO
Tel: 800-231-3990
Web: www.hydrants.com
Compostie tanks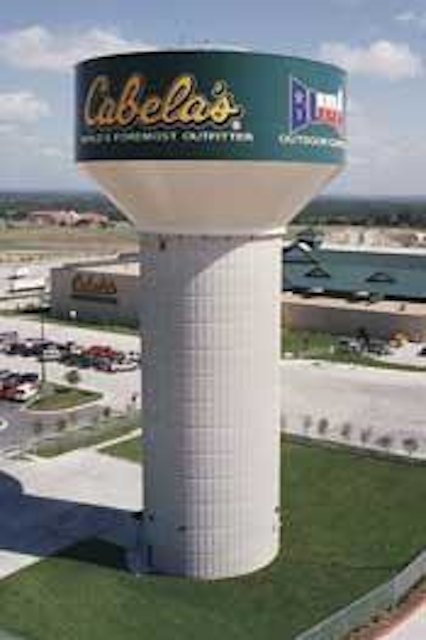 Click here to enlarge image
Composite elevated tanks, available from Landmark Structures, are suited for large capacity water storage of up to 3.5 million gallons. This combination of a welded steel tank supported by a reinforced concrete pedestal offers lower capital and maintenance costs, particularly in view of recent material increases.
Landmark Structures
Tel: 800-888-6816
Web: www.ldmkusa.com
Mixing system
The Rotamix Process Mixing System by Vaughan uses state of the art solids handling equipment and technology to provide hydraulic mixing systems for digesters, sludge storage tanks, sludge blend tanks, equalization basins and anoxic zones. The company's Chopper Pump combined with an analyzed placement of fixed position glass lined mixing assemblies provides dual-zone mixing with a vertical-axis vortex, assuring uniform mixing velocities through a tank or basin.
Vaughan Co.
Montesano, WA
Tel: 888-249- 2467
Web: www.chopperpumps.com
Biosolids management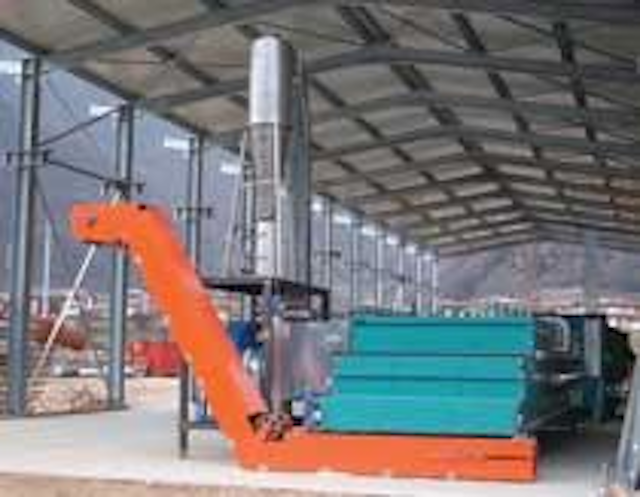 Click here to enlarge image
New to the Siemens biosolids technology toolbox is the Crown™ Disintegration Process, which features a cell lysing process. The system can help municipalities convert waste to energy (WtE) by enhancing their anaerobic digestion systems. The process, installed after the sludge is thickened but before the digester, increases methane gas production by up to 30% and reduces solids for disposal by around 20%.
Siemens
Tel: 866-926-8420
Web: www.siemens.com/weftec
Valve actuators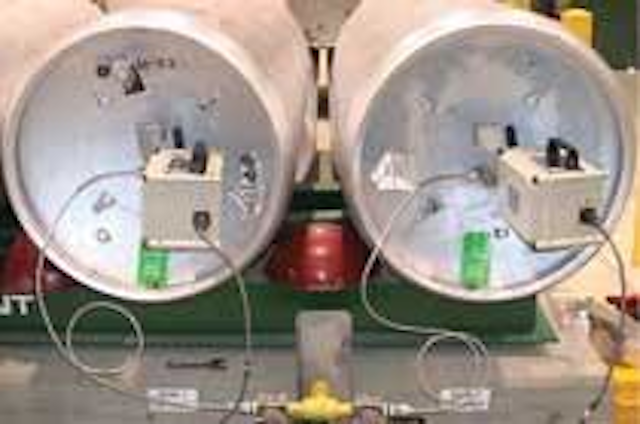 Click here to enlarge image
When higher chlorine feed rates require liquid withdrawal from containers for use with evaporators, it becomes extremely important to monitor and control the status of each valve on the container. Robo-Control® provides actuators to open and close the container valve. Digital indication of valve position and outputs for valve position are available.
Robo-Control
Bridge City, TX
Tel: 409-697-2666
Web: www.robo-control.com
Split mechanical seals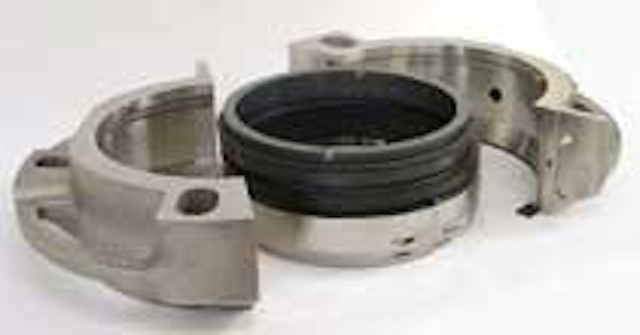 Click here to enlarge image
A.W. Chesterton has developed split mechanical seals for large size pumps that prevent wastewater and raw water leakage in pumps that were previously sealed with packing. Eliminating the process leakage eliminates all the problems created by it; premature bearing and equipment failure, overall equipment and plant corrosion, hazards associated with wastewater leakage and clean-up, and the need to disassemble these large pumps to install new bearings and other damaged components.
A.W. Chesterton Co.
Tel: 978-469-6448
Web: www.chesterton.com
Centrifugal blowers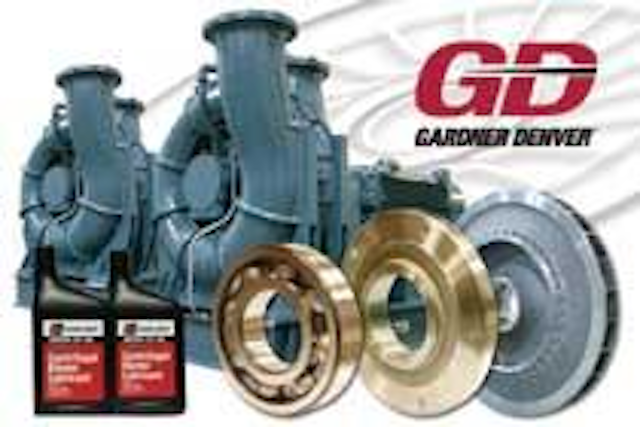 Click here to enlarge image
Gardner Denver now offers a "Quick Ship" program for many common bearing and seal kits, as well as other critical replacement parts for its multistage centrifugal blowers. The program insures that customers are not only getting factory parts, but they are also receiving them in a timely manner.
Gardner Denver Engineered Products Division
Web: www.gardnerdenver.com
Submersible mixer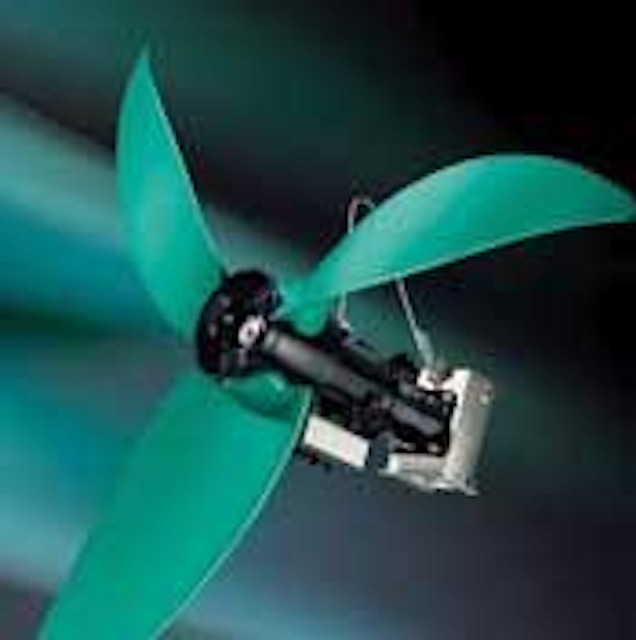 Click here to enlarge image
The advanced blade-form and large propeller diameters of the new generation EMU submersible mixers from Wilo provide an energy savings of approximately 10 percent, when compared with similar submersible mixers. Using thrust-to-power ratios (as defined in the new ISO 21630 standard, which allows an objective comparison of mixers) it has been demonstrated that new generation EMU submersible mixers (such as the EMU Maxiprop TR 226 and EMU Megaprop TR 326) can substantially reduce energy costs.
WILO EMU USA LLC
Thomasville, GA Tel: 866-476-0323 Web: www.wilo-emu-usa.com
TOC analyzer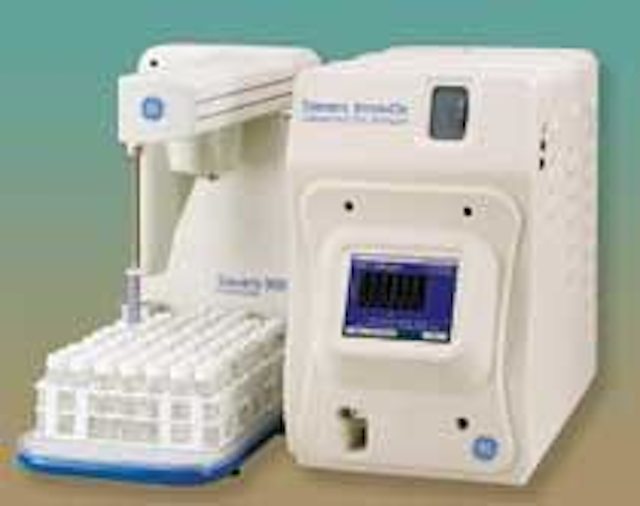 Click here to enlarge image
The new Sievers InnovOx Laboratory Total Organic Carbon (TOC) Analyzer, available from GE Analytical Instruments, runs thousands of wastewater, industrial process and environmental water TOC samples with unprecedented uptime. The instrument uses a patent-pending Supercritical Water Oxidation (SCWO) technique to achieve improved TOC recoveries regardless of organic compounds and particulate impurities in the sample.
GE Analytical Instruments
Web: www.geinstruments.com
Hydrogen sulfide analyzer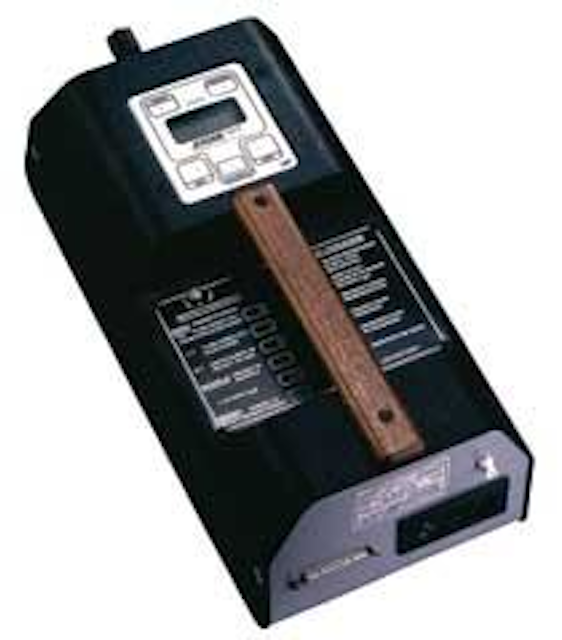 Click here to enlarge image
The Jerome 631-X Hydrogen Sulfide Analyzer is a hand-held instrument that detects, measures, and quickly quantifies ambient H2S levels as low as 3 ppb, allowing corrective action to reduce complaints which arise at noxious odor levels of only 8 ppb. The portable analyzer can be carried to sources of H2S to monitor compliance with air quality standards.
Arizona Instrument
Tel: 800-290-1414 Web: www.azic.com
Sludge pump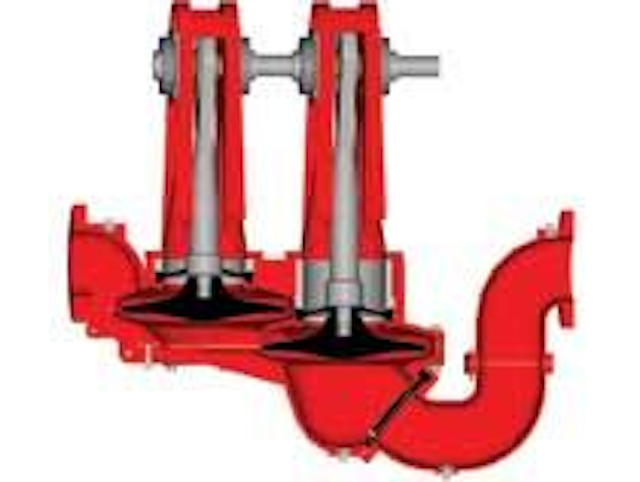 Click here to enlarge image
The Double Disc™ pump, available from Penn Valley Pump, is a WEFTEC 2008 Innovative Technology Award Winner. The pump incorporates a patented repair-in-place hinged housing design that allows complete servicing without disturbing the piping. With flow rates ranging from 1-1,400 gpm, the pump is routinely used for sludge handling applications.
Penn Valley Pump Co.
Warrington, PA Tel: 215-343-8750 Web: www.pennvalleypump.com
SCADA software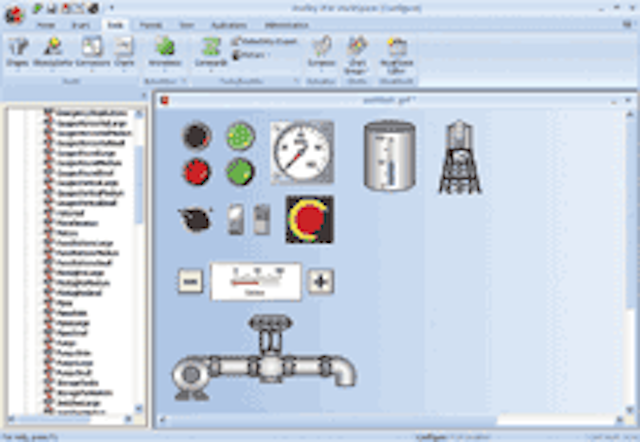 Click here to enlarge image
GE Fanuc Intelligent Platforms, a unit of GE Enterprise Solutions, has released Proficy® HMI/SCADA – iFIX 5.0. This release transitions iFIX into a next-generation visualization, control and real-time information management solution, enabling users to drive better analytics and leverage more reliability, flexibility and scalability across the enterprise.
GE Fanuc Intelligent Platforms
Charlottesville, VA Tel: 508-698-7456 Web: www.gefanuc.com
Coating, lining system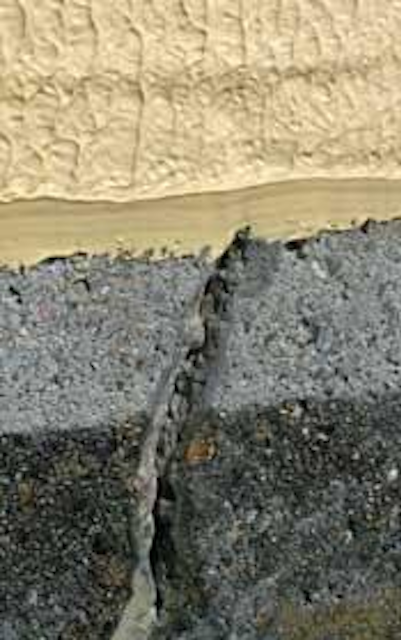 Click here to enlarge image
SherFlex Elastomeric Polyurethane from Sherwin-Williams is a 100% solids, spray applied, aromatic polyurethane coating and lining system designed for use in immersion service. Ideal for use in water and wastewater facilities, sewer manholes and cooling towers, this seamless and flexible single-coat system keeps downtime to a minimum.
Sherwin-Williams Protective & Marine Coatings
Tel: 800-524-5979
Web: www.sherwin-williams.com/im
Sequencing batch reactor
Click here to enlarge image
Aeration Industries' Argos™ Sequencing Batch Reactor provides greater process flexibility and control, capital equipment savings, ease of installation, and low maintenance versus conventional SBR systems. The new SBR's benefits are made possible through the integration of a positively controlled four-sided decanter together with dual-function, surface-mounted Aire-O2 Triton® process aerators/mixers. These units offer independent control of fine bubble diffused aeration and powerful mixing for a wide degree of process flexibility to match influent loads and facilitate BNR.
Aeration Industries International Inc.
Chaska, MN
Tel: 952-448-6789
Web: www.aireo2.com
Modular roof systems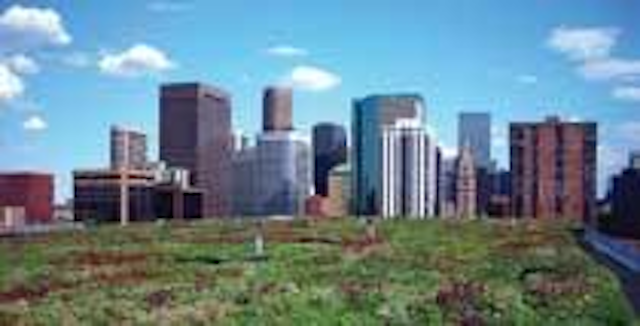 Click here to enlarge image
GreenGrid® modular green roof systems reduce the risk of flooding, sewer overflows, and subsequent discharges by retaining rainfall and delaying water runoff from roofs. Testing has shown that a GreenGrid Extensive (4") system retained 72% of 1" rainfall that occurred in a 15 minute interval. When the growth medium in the green roof does become saturated, the water slowly percolates through modules, and usually does not become roof runoff until several hours after peak flows from impervious surfaces have subsided, providing additional time for municipal sewer systems to handle other uncontrolled runoff.
Weston Solutions Inc.
West Chester, PA
Tel: 610-701-3159
Sewer software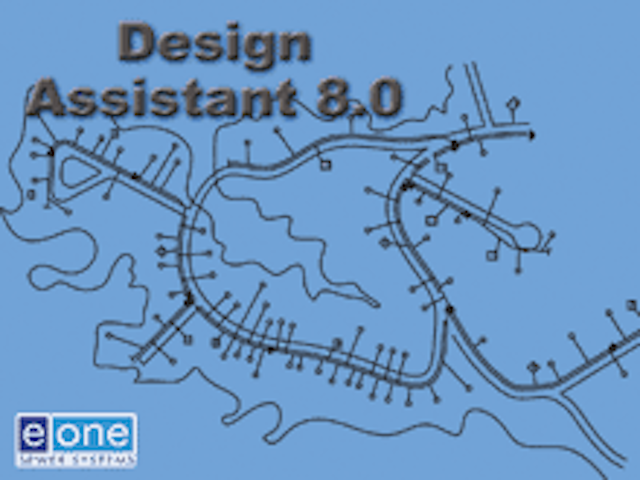 Click here to enlarge image
Environment One's new Design Assistant 8.0 software is easy to use Windows® software for designing low pressure sewer systems, specifically with E/One Extreme grinder pumps. With its improved interface and error-checking, the software makes design and system checking less time consuming.
Environment One Corp.
Niskayuna, NY
Tel: 518-346-6161
Aluminum tank covers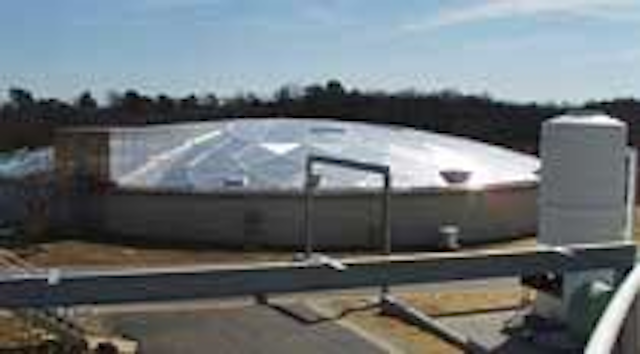 Click here to enlarge image
Temcor offers aluminum geodesic domes with odor control systems. The domes provided a permanent, long-term, maintenance-free solution to odor control problems. The domes offer inherent resistance to common chemicals and elements present in the wastewater process such as hydrogen sulfide.
Temcor
Gardena CA
Web: www.temcor.com
Wireless monitoring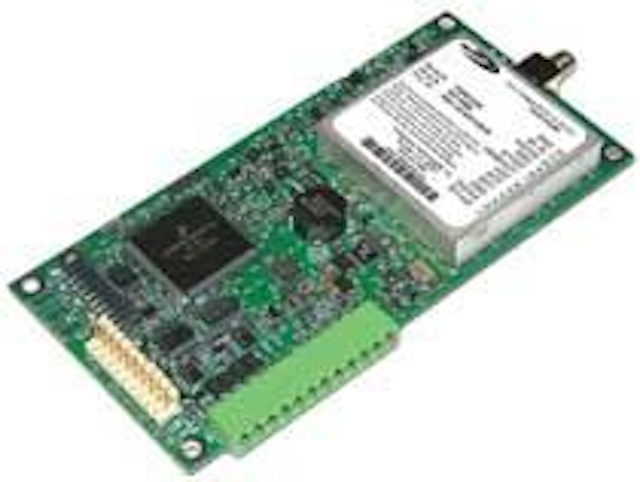 Click here to enlarge image
FreeWave Technologies has announced the final release of the FGR2-IOS wireless spread spectrum radio in multiple configurations. The FGR2-IOS radio and related IO system components complement the company's existing line of IO radios (FGRIO-M, FGRIO-S). Its FGR2-IOS (30 volt IO) radio provides outstanding performance and versatility in wireless transmission of process-control signals.
FreeWave Technologies
Boulder, CO
Tel: 866-923-6168
Web: www.freewave.com
On-line analyzers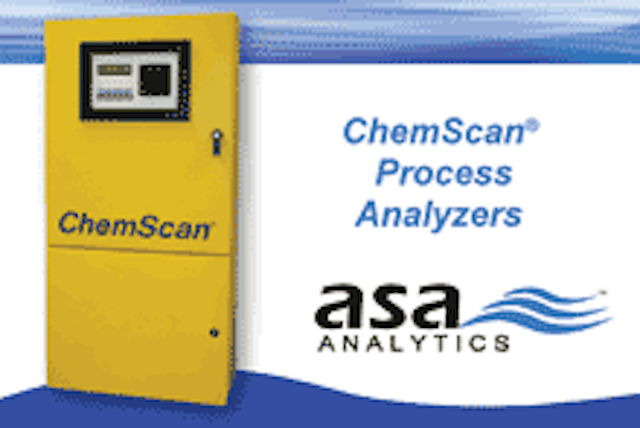 Click here to enlarge image
In the past decade, there have been more than 500 ChemScan® on-line analyzers installed in North America for BNR applications. BNR plants can take advantage of the analyzers to fine tune the process and to save supplemental chemicals -- supplemental carbon for denitrification and coagulant for phosphorous removal.
ASA Analytics
Waukesha, WI Tel: 800-665-7133 Web: www.chemscan.com
On-site treatment
Click here to enlarge image
Bio-Microbics has introduced a new generation of wastewater treatment solutions for onsite and decentralized treatment. Its BioBarrier® Membrane Bioreactor (MBR) helps meet the increasingly stringent needs of environmentally sensitive areas. The pre-engineered, modular system uses flat-sheet membranes and is completely automated using advanced control strategies. It ships ready to install in new and existing tank configurations.
Bio-Microbics Inc.
Shawnee, KS
Tel: 800-753- 3278
Web: www.biomicrobics.com
Filter system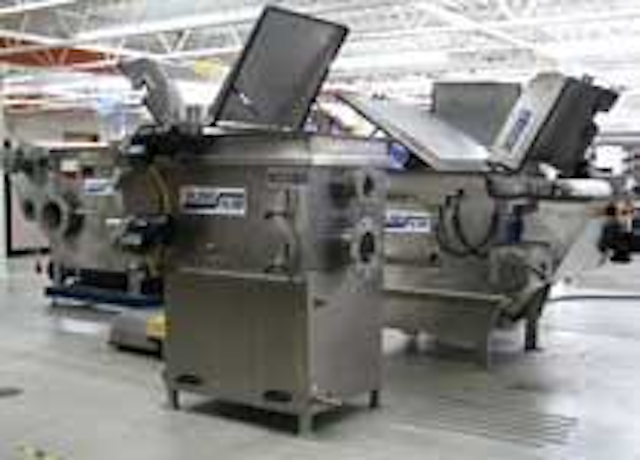 Click here to enlarge image
Blue Water Technologies will unveil its new Salsnes Filter, which features a rotating belt primary treatment sieve that offers continuous screening down to 30 microns. The system offers an alternative to primary clarifiers and removes over 30% BOD and 40–70% TSS. It is available in five different units that handle flow rates from .2 to 3.8 mgd. Multiple units can be combined to accommodate 30 mgd flows.
Blue Water Technologies
Coeur d'Alene, ID Tel: 888-710-2583 Web: www.blueh2o.net
Sludge reduction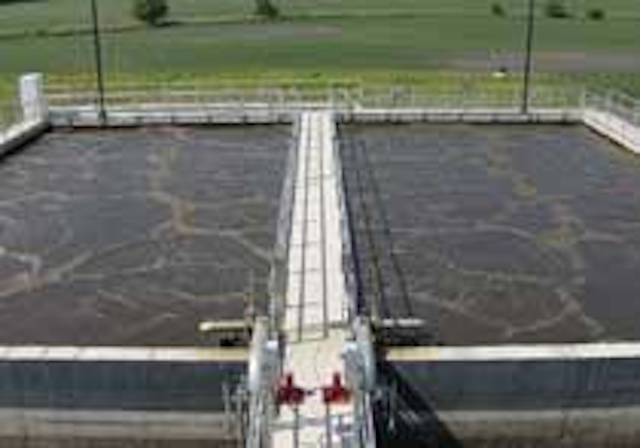 Click here to enlarge image
Fluidyne's Integrated Surge Anoxic Mix – ISAM™ activated sludge system provides tertiary level wastewater treatment with integral sludge reduction all in one process. Sludge production is as much as 85% less than other activated sludge processes. Anaerobic/anoxic/aerobic zones in the biological process provide an ideal environment for BOD reduction and nutrient removal.
Fluidyne Corp.
Cedar Falls, IA
Tel: 319-266-9967
Web: www.fluidynecorp.com
Guided wave radar transmitter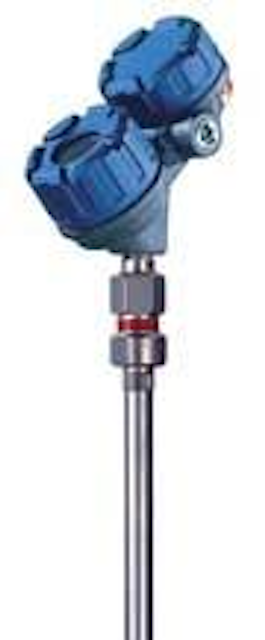 Click here to enlarge image
STI Controls has released the second generation of its Eclipse Model 705 Guided Wave Radar Transmitter. The system is suited for use in the most challenging level measurement applications and conditions in the municipal marketplace, applications with process conditions that thwart competing level measurement technologies.
STI Controls L.P.
Downers Grove, IL
Tel: 630-969-4028
Web: www.sticontrols.com
Vacuum sewer technolgy

Click here to enlarge image
Airvac is a manufacturer of specialty components used in vacuum sewer systems. These components include vacuum valves, valve pits and vacuum station equipment. The company offers complete start-to-finish project services, including preliminary system layout and design, cost estimating, detailed design assistance and construction supervision.
Airvac
Rochester, IN
Tel: 574-223-3980
Web: www.airvac.com
Electromagnetic flowmeter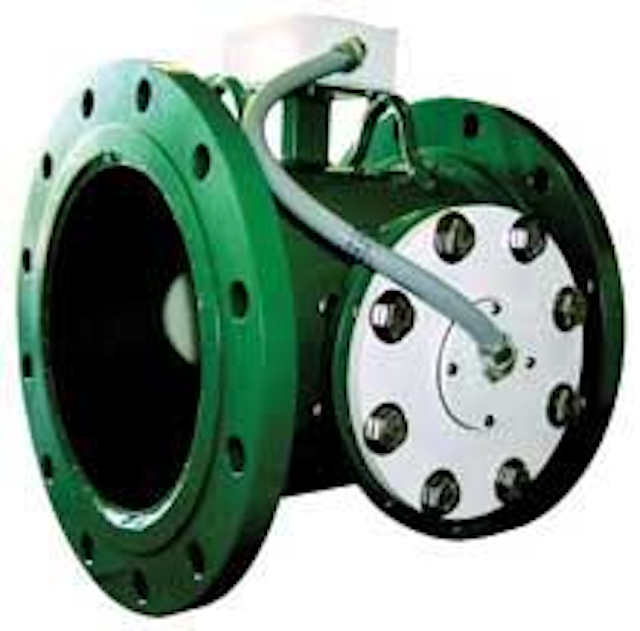 Click here to enlarge image
EMCO Flow Systems offers electromagnetic flowmeter models for open channels, non-full pipes and large pipes: UniMag NFP for 6" to 120" pipes; ChannelMag CM2 for 6" to 200-foot-wide open channels; and ChannelMag PM2 for 20" to 120" pipes or tunnels. Providing measurement of forward, reverse and net-forward flows, the meter systems offer an accuracy rate of ± 2.0% and a conductivity minimum of 0.8 µS/cm.
EMCO Flow Systems
Longmont, CO
Tel: 303-682-7060
Web: www.emcoflow.com
Chemical feed station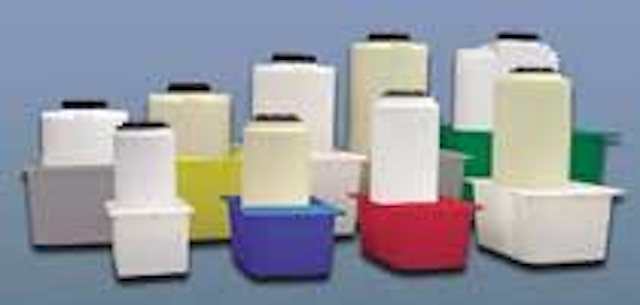 Click here to enlarge image
Assmann's Chemical Feed Station family will be exhibited at WEFTEC '08. The compact feed stations with overflow basins include 175, 200 and 250 gallon capacities to store small amounts of liquids and other chemicals, without the handling and disposal costs of steel drums. Constructed from high density crosslink or corrosion-resistant FDA compliant linear polyethylene, the feed stations are lightweight, strong and easy to handle.
Assmann Corp. of America
Garrett, IN
Tel: 888-357-3181
Web: www.assmann-usa.com
Stormwater Treatment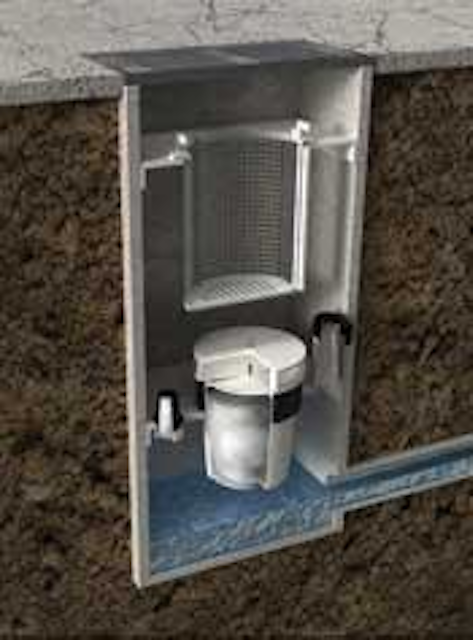 Click here to enlarge image
The EnviroStream stormwater filtration system, available from IPEX, consists of a two-stage collection process that fits into preexisting concrete catch basins. A large debris basket collects litter and leaves, then a fine filtration assembly captures salt, oil and grease. Because these finer pollutants permanently attach to the filtration medium, they cannot leach back into stormwater channels.
IPEX Inc.
Tel: 905-403-8658
Web: www.ipexinc.com
Pipeline inspection
R.S. Technical Services has introduced a new smart controller system capable of running all of its pipeline inspection equipment. With its automated power adjustment the 1375-SC eliminates the need for the operator to adjust the power during an inspection. The control system includes a 15" TFT LCD flat screen monitor; on-screen footage display and a Digital Video Recorder to capture MPEG 4 video onto a media card, USB thumb drive or external hard drive.
RS Technical Services Inc.
Petaluma, CA
Tel: 707-778-1974
Web: www.rstechserv.com
Fiberglass basins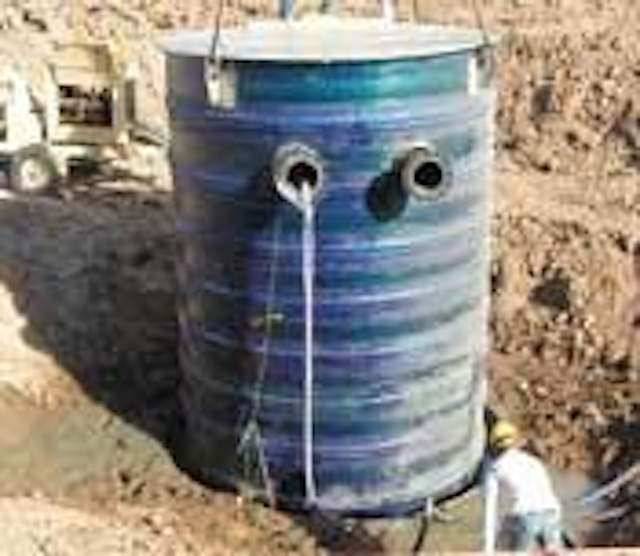 Click here to enlarge image
New 96" and 120" Fiberglass Sump and Sewage Basins from Topp Industries will be displayed at WEFTEC '08. The basins are the largest inside diameters the company has ever offered. The company's fiberglass basins are manufactured to ASTM D3753 and the entire line of basins offers inside diameters ranging from 18" to 120", with other diameters available upon request. Topp offers these new basins in varying heights to meet specific applications and one-piece tanks are available as deep as 35'. The 96" basins provide capacities from 3,008 to 7,520 gallons, while the capacities of the 120" diameter basins range from 4,700 to 11,750 gallons.
Topp Industries Inc.
Rochester, IN
Tel: 800-354-4534
Web: www.toppindustries.com
Prestressed concrete tanks

Click here to enlarge image
DYK has extensive expertise in the design, prestressing and construction of buried or architecturally enhanced water and wastewater storage tanks. The company's engineering and planning produces stronger, more attractive tanks with greater seismic reliability and a longer lifespan.
DYK Inc.
El Cajon, CA
Tel: 800-227-8181
Web: www.dyk.com
Remote monitoring
The Sensaphone 2800 remote monitoring system monitors operating conditions such as temperature, power supply, alarms, excess humidity, water on the floor, and intrusion. It is the company's first remote monitoring system fully equipped with wireless sensing capabilities. The system offers water and wastewater facility operators a solution for remote monitoring challenges without the hassles of wiring. The stand-alone remote monitor and alarm notification system requires no monthly fees.
Sensaphone
Aston, PA
Tel: 877-373-2700
Web: www.sensaphone.com
Non-contacting flow meter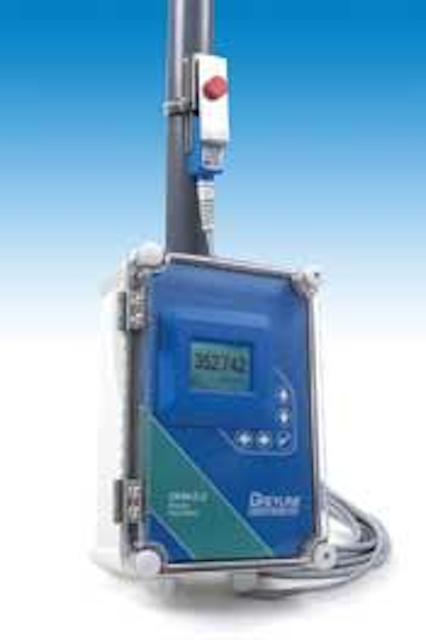 Click here to enlarge image
The new DFM 5.0 Doppler Flow Meter from Greyline Instruments measures flow from outside a pipe. The strap-on ultrasonic sensor mounts on any pipe ½" ID or larger. The meter is designed for "difficult" liquids like wastewater, sludge, slurries, abrasives or any liquid with bubbles or suspended solids. Calibration and start-up is simple with the built-in 5-button keypad. Standard features include a large, backlit display and totalizer, isolated 4-20 mA output and two control relays.
Greyline Instruments Inc.
Massena, NY
Tel: 888-473-9546
Web: www.greyline.com
Valve products
APCO Valve & Primer produces a complete line of Air Release/Air Vacuum Valves. The company also manufactures the following valves: Silent Check, Slanting Disc Check, Cushioned Swing Check, Rubber Flapper Check, Automatic Control, Double Door Check, Metal Seated Ball and Cone Valves. The company recently added Eccentric Plug valves to its product line.
APCO Valve & Primer Corp.
Tel: 800-323-6969
Web: www.apcovalves.com
Aeration system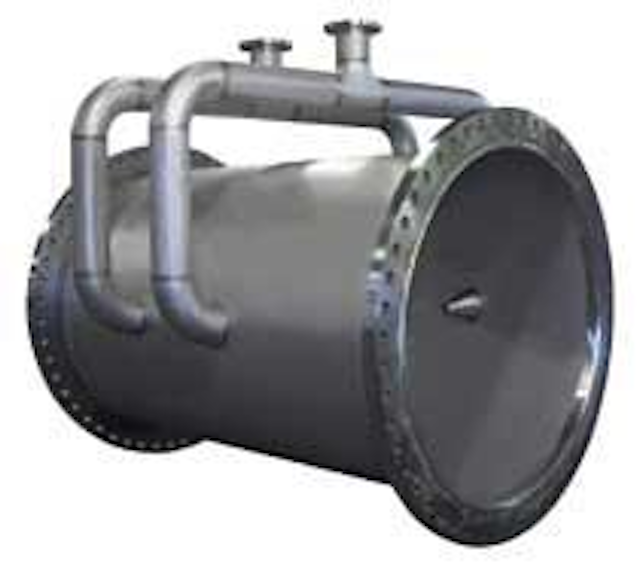 Click here to enlarge image
Mazzei Injector's Pipeline Flash Reactor provides rapid oxygen transfer in a small footprint design. A small sidestream is passed through a Mazzei Injector to draw in ambient air. This sidestream is sent to the reactor where it aggressively mixes with the main flow. Transferring the oxygen in the effluent pipeline eliminates the need for tank or basin structures that alternate technologies require. The Pipeline Flash Reactor can also be used with oxygen feed gas for systems with high dissolved oxygen requirements.
Mazzei Injector Co.
Tel: 661-363-6500
Web: www.mazzei.net
Metering pump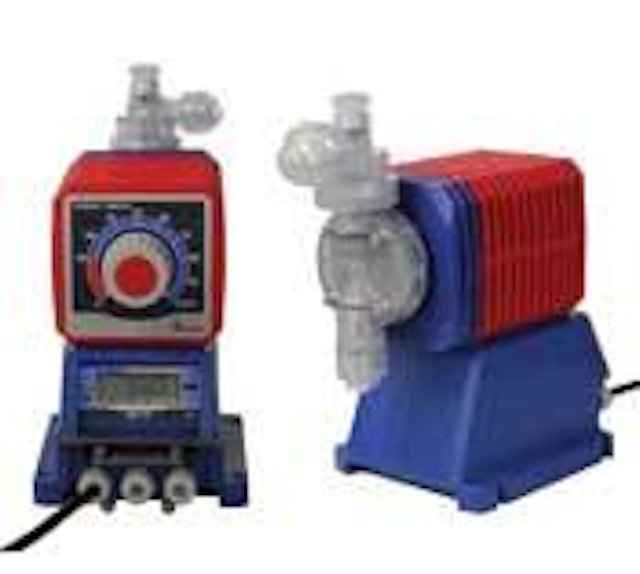 Click here to enlarge image
The EHE Series Chemical Metering Pumps from Walchem have outputs to 20 gph and pressures to 150 psi. the pumps are certified to NSF 61 for municipal drinking water treatment. A variety of liquid end options are available for disinfection, pH adjustment, corrosion control, coagulation/flocculation, and fluoridation, among others. Precision check valves and a stroke rate up to 360 strokes per minute ensure fast priming and smooth, uniform chemical injection.
Walchem Corp.
Holliston, MA
Tel: 508-429-1110
Web: www.walchem.com