Products & Services: Odor Control
Layfield REVOC® gas collection covers control odors by collecting methane gas.
Dec 1st, 2008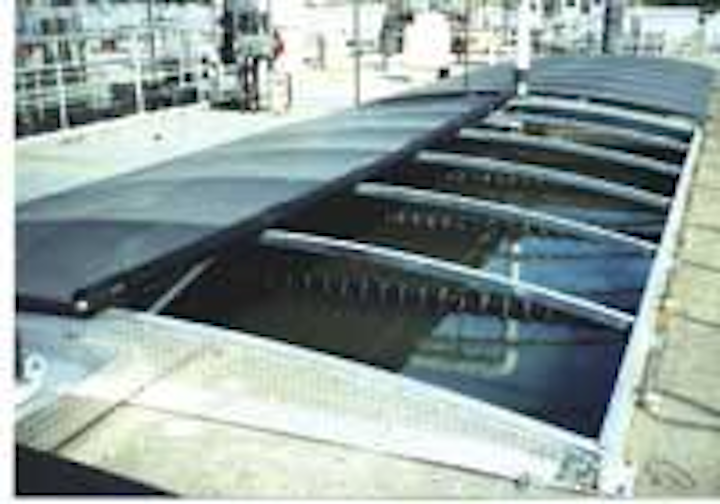 Gas collection covers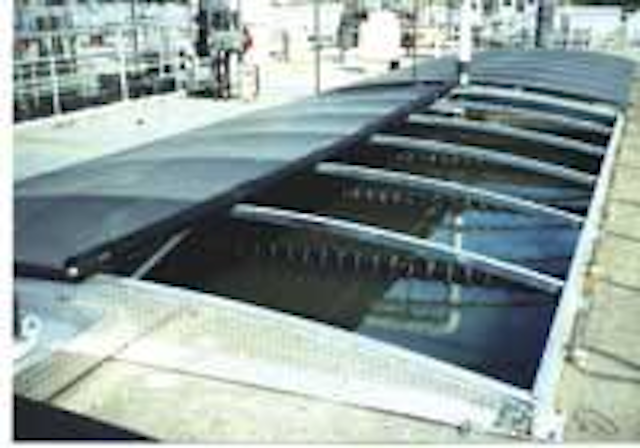 Click here to enlarge image
Layfield REVOC® gas collection covers control odors by collecting methane gas. Methane gas from anaerobic process ponds can be used to generate heat/electricity, or flared for odor control. The company has developed a new prefabricated gas collection cover that can be easily retrofitted to industrial, municipal, and agricultural ponds. The new cover uses a tough, fabric-supported, Enviro Liner 8000 with excellent longevity and flexibility. Featured in the new design are integral stabilization weights to protect the cover from wind damage.
Layfield
Tel: 800-377-8404
Web: www.floatingcovers.net
Circle No. 208 on Reader Service Card
Solar circulators
SolarBee solar-powered circulators offer odor control at industrial and municipal wastewater storage facilities. The circulators aerate ponds by circulating only the top two feet of the pond at rates up to 10,000 gpm. This circulation occurs with a gentle, near laminar flow that provides an oxygenated odor cap across the entire surface, 24 hours a day. Uniform surface renewal also results in increased anaerobic digestion, sludge densification and reduction in sludge volume.
SolarBee Inc.
Dickinson, ND
Tel: 866-437-8076
Web: www.Solarbee.com
Circle No. 210 on Reader Service Card
Odor control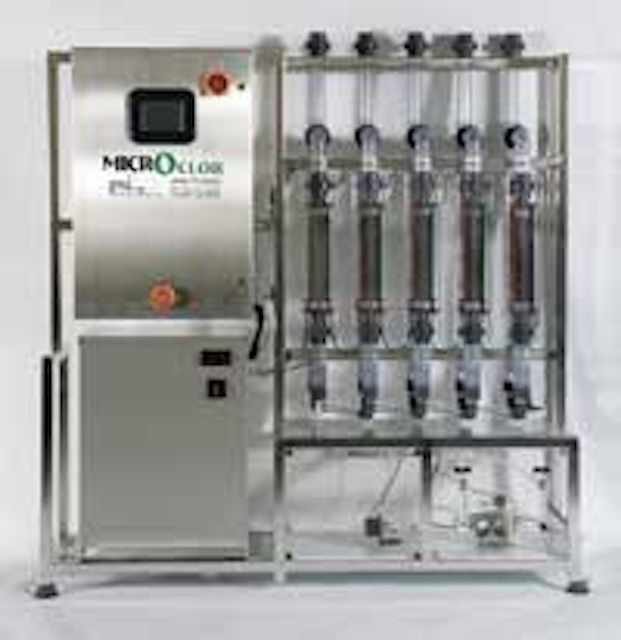 Click here to enlarge image
Process Solutions Inc. has introduced a new odor control technology that not only eliminates odors but also neutralizes pH corrosion, kills biofilm and helps break down grease in pump stations. The new Vapex unit is designed to eliminate odors and stop corrosion in any odorous space by using air, water and power to generate a Hydroxyl ion fog that is injected into the odorous space.
Process Solutions Inc.
Campbell, CA
Tel: 408-370-6540
Web: www.4psi.net
Circle No. 209 on Reader Service Card
Gas analyzer, monitor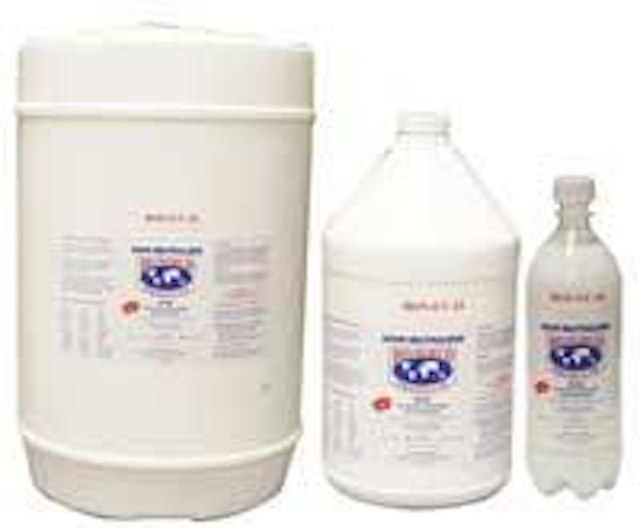 Click here to enlarge image
In early 2009, Vapex will begin delivery of its next generation Sentinel Continuous Gas Analyzer/Monitor for maximizing scrubber efficiency and chemical reduction. As with earlier models, the new S4 model can be used as a scrubber control to measure internal gas and regulate chemical pump additions, or as a monitor for internal gas that sends 4-20 mA signals indicating scrubber performance to other control devices. The new model can accommodate from two to four hydrogen sulfide and/or chlorine sample points.
Vapex Products Inc.
Orlando, FL
Tel: 888 907 0004
Web: www.vapex.com
Circle No. 211 on Reader Service Card
H2S monitoring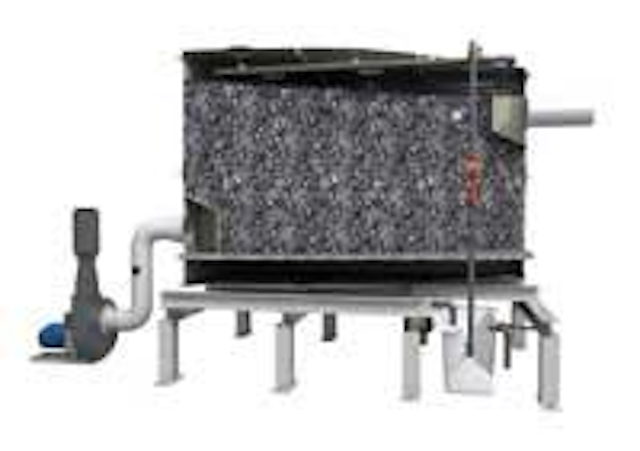 Click here to enlarge image
Telog Instruments has announced the availability of direct interface support for the OdaLog Gas Data Logger, a product of App-Tek International. The interface provides a combined battery powered, wireless monitoring and alarming system for concentrations of hydrogen sulfide (H2S), with the rugged construction and dependability required to operate in a sewer environment. The interface brings together the OdaLog Logger and the Telog Ru-33 wireless telemetry unit, combining H2S monitoring with the capability to transmit collected data to the command center for real-time analysis.
Telog
Victor, NY
Tel: 585-742-3000 Web: www.telog.com
Circle No. 213 on Reader Service Card
Biological odor control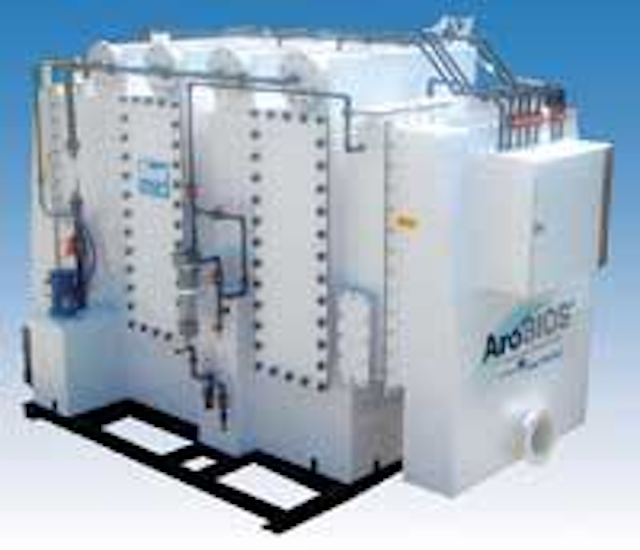 Click here to enlarge image
The Duall AroBIOS™ is an engineered biotechnology in which gaseous pollutants are absorbed then biodegraded by bacteria immobilized as fixed films on multiple biomedia cassettes. Recirculation of microorganisms present in the recycle liquid continuously scours the biobeds and creates virtually no significant pH gradient thus providing a homogenous acidic pH traversing the first biobed and a neutral pH in the second. This unique horizontal cross flow design with multiple biobeds creates the optimum medium for both autotrophic and heterotrophic bacterial growth.
Duall
Tel: 989-725-8184
Web: www.dualldiv.com
Circle No. 212 on Reader Service Card
Roof exhaust system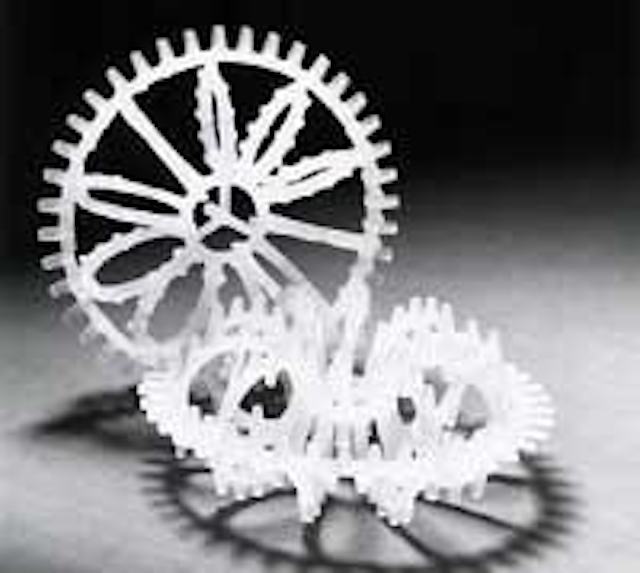 Click here to enlarge image
Strobic Air's Tri-Stack™ roof exhaust systems – using mixed flow technology – provide efficient odor control at wastewater treatment facilities, particularly when compared with chemical additives or expensive hardware such as precipitators, scrubbers, thermal oxidizers, and charcoal filters. With mixed flow technology, odor is eliminated by dilution – mixing fresh air with the wastewater process exhaust gases until a suitable concentration is reached and the odor is no longer perceptible or objectionable.
Strobic Air Corp.
Harleysville, PA Tel: 215-723-4700 Web: www.strobicair.com
Circle No. 214 on Reader Service Card
Hydrogen sulfide analyzer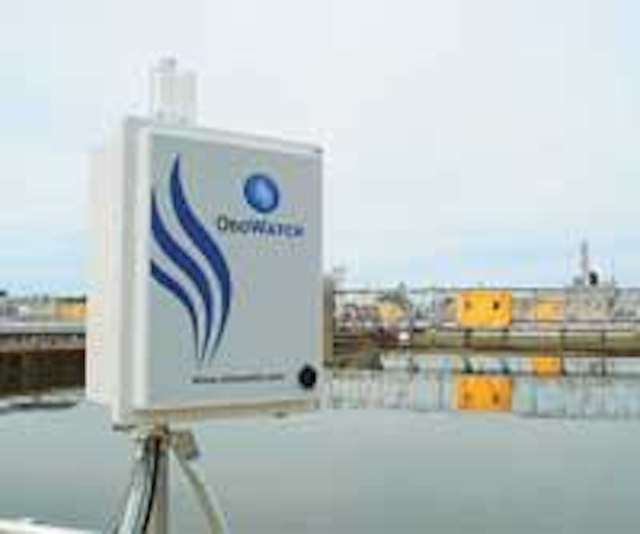 Click here to enlarge image
The Jerome 631-X Hydrogen Sulfide Analyzer is a hand-held instrument that detects, measures, and quickly quantifies ambient H2S levels as low as 3 ppb, allowing corrective action to reduce complaints which arise at noxious odor levels of only 8 ppb. The portable analyzer can be carried to sources of H2S to monitor compliance with air quality standards. The simple, push-button operation displays the H2S concentration in seconds and is not subject to interferences common to other detection methods, such as SO2, CO2, CO and water vapors.
Arizona Instrument
Tel: 800-290-1414 Web: www.azic.com
Circle No. 218 on Reader Service Card
Aluminum tank covers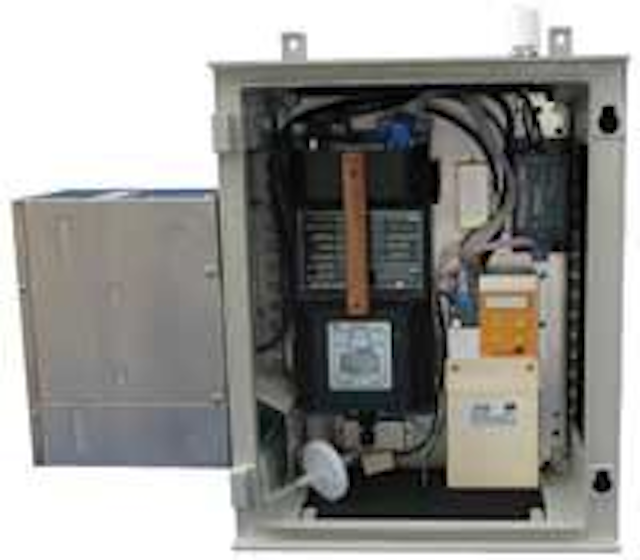 Click here to enlarge image
Temcor offers aluminum geodesic domes with odor control systems. The domes provided a permanent, long-term, maintenance-free solution to odor control problems. The domes offer inherent resistance to common chemicals and elements present in the wastewater process such as hydrogen sulfide.
Temcor
Gardena CA
Web: www.temcor.com
Circle No. 215 on Reader Service Card
Odor, corrosion control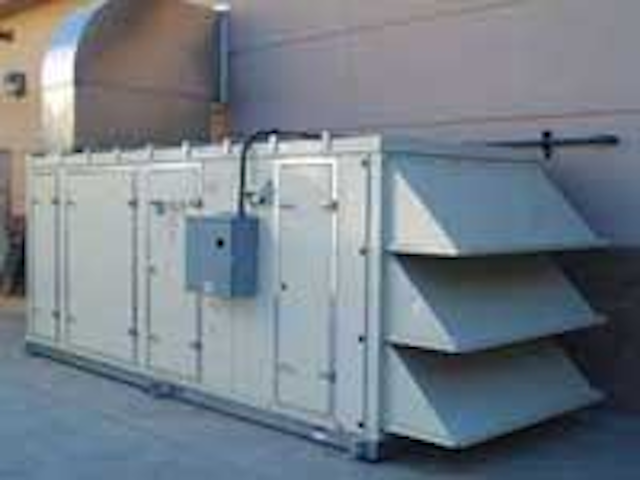 Click here to enlarge image
While traditional bio and chemical odor control solutions pull air from the odor source, cleanse it and release the mostly clean exhaust into the air, Aerisa's WaveFour™ odor abatement solutions take a very different approach to the problem by cleaning the air inside the facility, building, basin or pump station. The result: very low or no measurable hydrogen sulfide inside the buildings, providing a clean work environment for workers – and dramatically reduced corrosion in process control electronics and on the outside of equipment and pipe.
Aerisa
Tel: 877-423-7472
Web: www.aerisa.com
Circle No. 216 on Reader Service Card
Odor control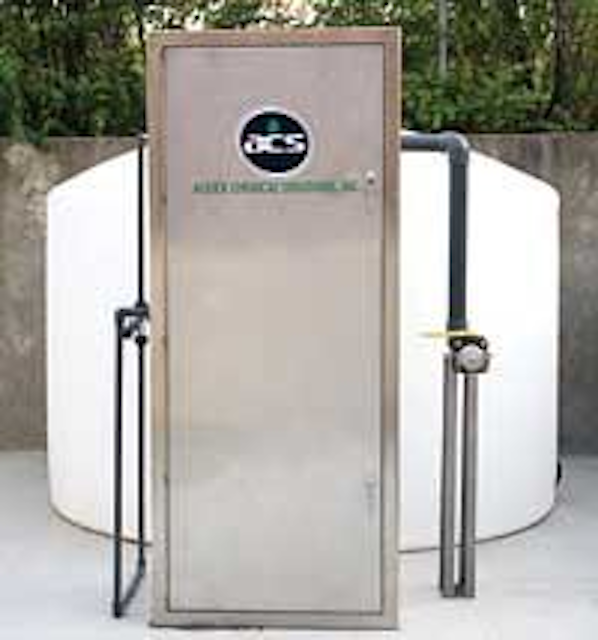 Click here to enlarge image
Aulick Chemical Solutions has just introduced Sul-Fight, a non-hazardous solution that removes hydrogen sulfide and mercaptans on contact. The product was initially designed for preventing hydrogen sulfide corrosion and odor at locations such as manholes, lift stations, sludge holding tanks, and air scrubbers. However, after conducting several studies, the company discovered the product reduces hydrogen sulfide on contact when injecting directly into sludge prior to a belt filter press.
Aulick Chemical Solutions Inc.
Nicholasville, KY
Tel: 877-804-2616
Web: www.aulickchemical.com
Circle No. 217 on Reader Service Card