New Literature
Conbraco Industries, parent company of Apollo® Valves, has launched a new web site with more downloadable information on the many Apollo® product lines.
Oct 1st, 2008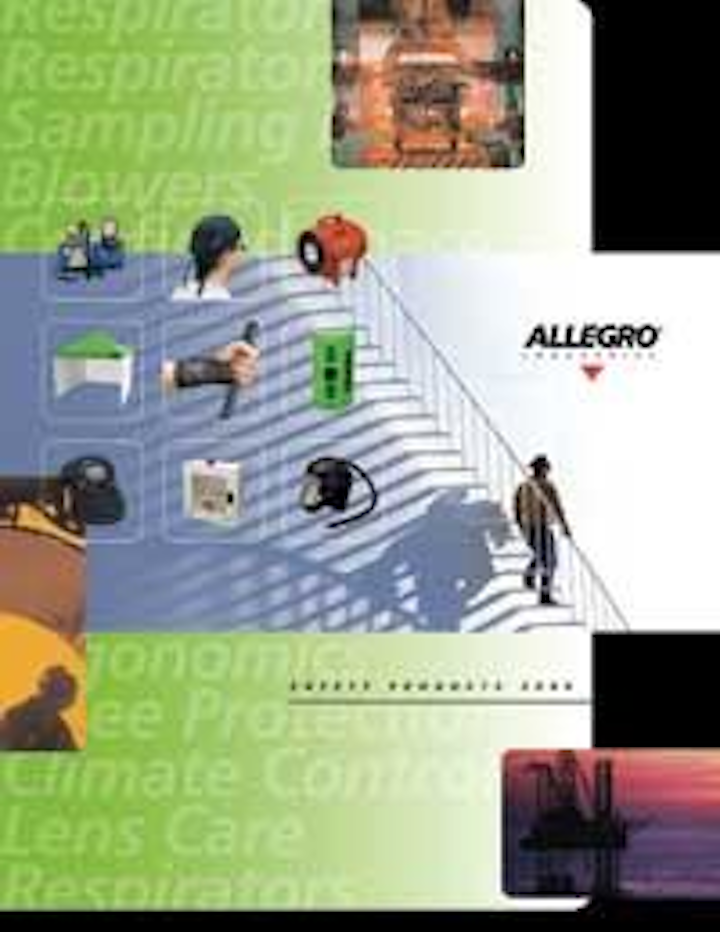 Valve products
Conbraco Industries, parent company of Apollo® Valves, has launched a new web site with more downloadable information on the many Apollo® product lines. The new site offers visitors access to tech sheets, submittal sheets, manuals, catalogs, CAD drawings, mill test report data and even high resolution product and facility images. The company's product lines include ball valves, automation products, check valves, safety relief valves, backflow preventers, marine products, butterfly valves, mixing valves and plumbing and heating products. Information on all these products is now available primarily as downloadable PDF files.
Apollo Valves
Matthews, NC
Tel: 704-841-6000
Web: www.apollovalves.com
Circle No. 207 on Reader Service Card
Bulk solids handling
Jenike and Johanson, which specializes in the engineering of powder and bulk solids handling, has redesigned its website. The new site provides more information for online visitors with ease of navigation for immediate access to a complete list of services, technical papers and demonstration videos. The company's 2008 series of seminars and ASME/AIChE sponsored courses, which offer training of personnel involved in every aspect of solids handling and processing, are also highlighted with illustrative educational videos.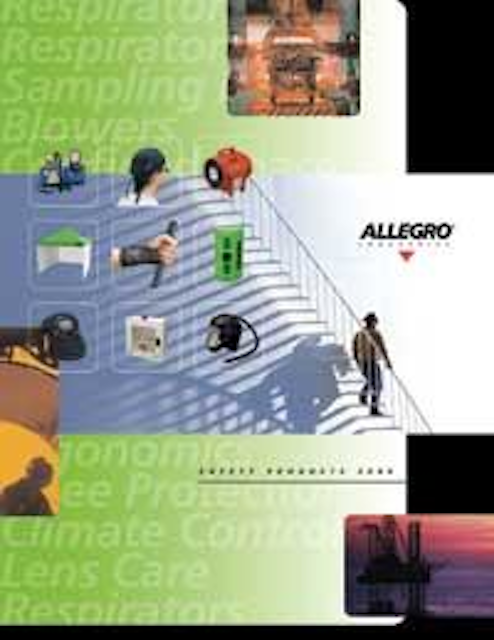 Click here to enlarge image
Jenike & Johanson
Tyngsboro, MA
Tel: 978-649-3300
Web: www.jenike.com
Circle No. 210 on Reader Service Card
On-line RS232 setup
Labtronics, a provider of laboratory data integration and management solutions, has posted four videos on its website to help people who want to collect data from RS232 instruments and devices. The videos provide step by step demonstrations showing how to connect a balance or scale to Excel®, how to set up a "wedge" interface, how to create a comma delimited file using serial data collected from a force gauge and how to set up and add new instruments to the Instrument Library in Labtronics' Collect software.
Labtronics
Guelph, Ontario
Tel: 519-767-1061
Web: www.labtronics.com/DI/RS232_Software.htm
Circle No. 212 on Reader Service Card
Noise control
Flowserve has released a comprehensive publication that provides solutions to resolve noise issues in gaseous equipment. The Flowserve Gaseous Noise Control is a comprehensive guide to available noise-attenuation technology. The publication provides an in-depth analysis of common noise problems, helps customers choose solutions, and includes explanatory diagrams and product-comparison charts. A free copy of the publication is available for download at www.flowserve.com/quiet.
Flowserve Corp.
Dallas, TX
Tel: 800-225-6989
Circle No. 208 on Reader Service Card
Compressor selection guide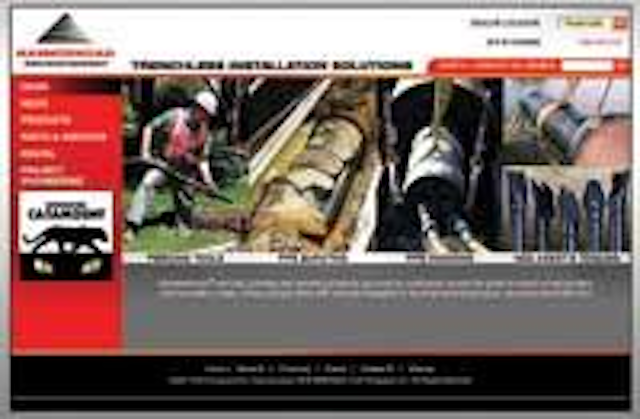 Click here to enlarge image
Kaeser has published a Compressor Selection Guide. The 8-page publication takes users step-by-step through the process of evaluating and selecting the right compressor for their specific applications. It sheds light on the different types of air compressors, evaluating compressed air systems, selecting an air compressor, and maintenance. It details compressed air requirements and the cost of compressed air, as well as the global standards for compressed air quality. A compressed air glossary, rules of thumb, troubleshooting guides and conversion formulas are also provided.
Kaeser Compressors
Tel: 800-777-7873
Web: www.kaeser.com
Circle No. 211 on Reader Service Card
Spectroscopy, chromatography
JASCO has released its updated general catalog, featuring a full line of spectroscopy and chromatography instrumentation. This full-color, 32-page catalog now includes an expanded section on supercritical fluid chromatography systems, such as preparative, analytical and extraction systems. It also offers information on the company's in-house and on-site training opportunities as well as a comprehensive listing of its service and support plans.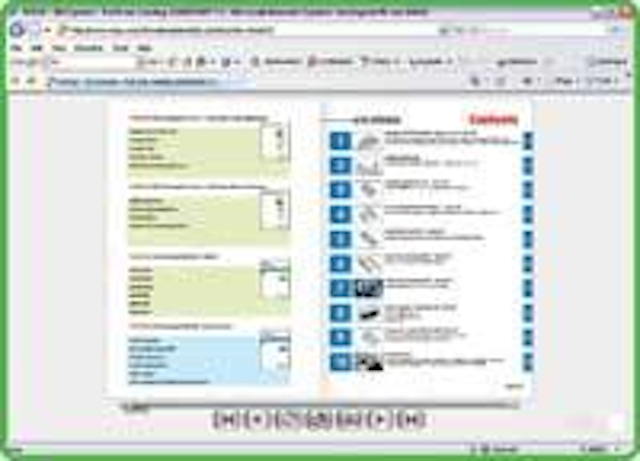 Click here to enlarge image
JASCO
Tel: 800-333-5272
Web: www.jascoinc.com/literature/catalog.html
Circle No. 209 on Reader Service Card
Slips, trips, falls
Brady offers a variety of tools to educate and prevent against slips, trips and falls in the workplace. The U.S. Bureau of Labor Statistics reports that 20% of workplace injuries are caused by slips, trips and falls; these result in an average of 11 days from work and $40,000 cost per incident. The company's Slips, Trips and Falls "10 Steps to Prevention" Guide can be download free. It is designed to help users understand pertinent OSHA Walking and Working Surfaces Standards, as well as a broad series of products such as anti skid tape, labelers and sorbent spill products available on the market. Lastly, the prevention guide offers corrective measures to significantly reduce these incidents.
Brady Corp.
Milwaukee, WI
Tel: 888-272-3946
Web: www.bradyid.com
Circle No. 213 on Reader Service Card
Water issues education
The National Academies have released "Drinking Water: Understanding the Science and Policy Behind a Critical Resource," a booklet designed to give the public a comprehensive introduction to drinking water issues and the extensive undertaking carried out to protect the safety and reliability of America's tap water. Based on expert consensus reports from the National Research Council of the National Academies, the booklet explores where drinking water comes from, public water supply and demand, water management and conservation efforts, and how drinking water is treated and sanitized.
National Academies
Web: http://water.nationalacademies.org/
Circle No. 214 on Reader Service Card
Cost savings guide
Find hidden cost-savings through energy, chemical, productivity, and recycling tips provided by Hach's water analysis professionals at its new web guide: www.hach.com/costsavings. Drawing from over 60 years of Hach expertise, the guide includes recommendations for drinking water, wastewater, and industrial water applications, all designed to ease tight budgets and reduce operating expenses. A sampling of current topics include DO aerator efficiency tips that can provide up to 30% energy savings, and tips for optimizing DAFT polymer dosing.
Hach Co.
Loveland, CO
Tel: 800-227-4224
Circle No. 215 on Reader Service Card
Valves, fittings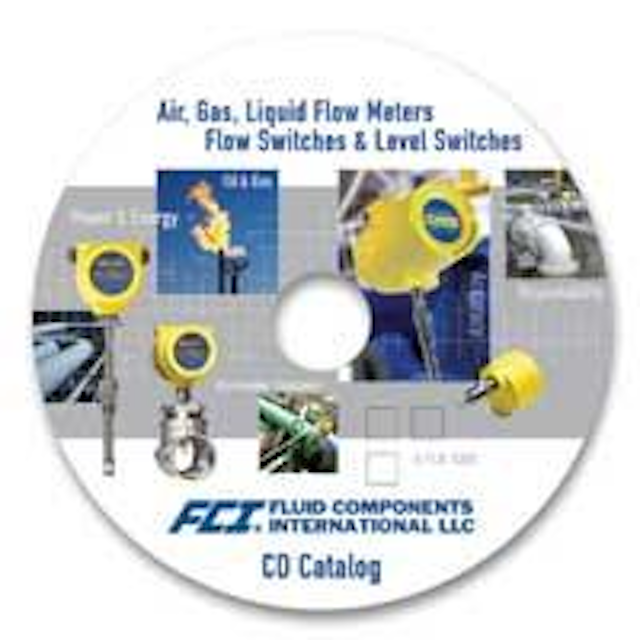 Click here to enlarge image
A new Guide to Precision Machined Valves, Fittings and Fluid Control Devices is now available from Innovative Pressure Technologies (IPT). This free product catalog details IPT's family of ball valves, needle valves, double block and bleed valves, check valves, manifold valves, fittings and adapters, and fusible plugs. Helpful information on key product features and benefits, typical applications, specifications, dimensions, typical materials of construction, and how to order are included with each product.
Innovative Pressure Technologies
Erie, PA
Tel: 814-833-5200
Web: www.inpressure.com
Circle No. 216 on Reader Service Card