New Products
Exele TopView® process alarm software has several new features to help water and wastewater treatment plants.
Oct 1st, 2008
Process alarm software
Exele TopView® process alarm software has several new features to help water and wastewater treatment plants. The software constantly monitors process measurements from instruments and devices throughout a plant and automatically sends alarm messages to designated personnel via cell phones, email, pagers, PCs, and other smart devices immediately when a problem is detected. New features include the availability of summary reports of alarms and conditions that occurred during user-designated time periods; alarm limit deadbands to provide alarm hysteresis; and the ability to assign alarm priorities to each monitored measurement point.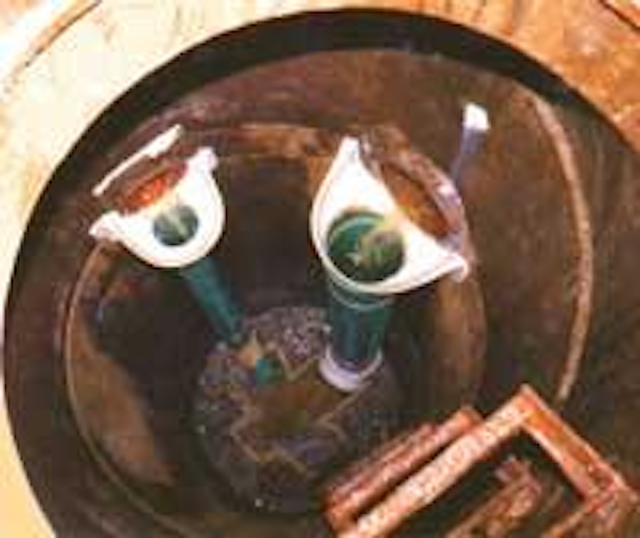 Click here to enlarge image
Exele Information Systems Inc.
East Rochester, NY
Tel: 585-385-9740 Web: www.exele.com
Circle No. 229 on Reader Service Card
Water level data logging
The Solinst Levelogger Gold is a high-accuracy water level and temperature data logger. It features 0.05% FS accuracy, 10-year battery and memory for 40,000 sets of readings. Now SDI-12 compatible, the loggers simplify integration of water level data into SCADA/PLC networks.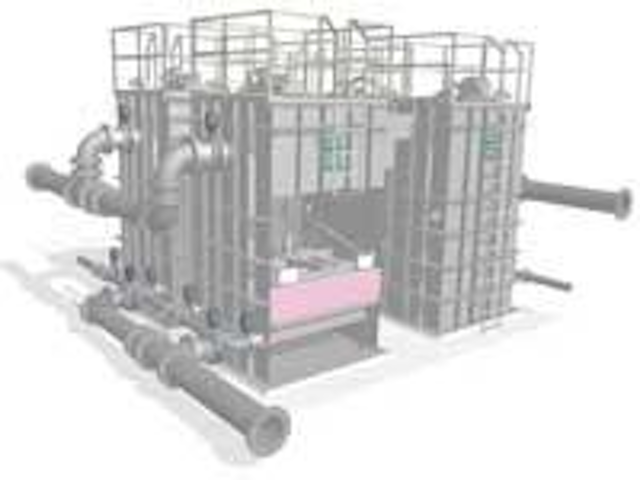 Click here to enlarge image
Solinst Canada Ltd.
Georgetown, ON Canada
Tel: 905-873-2255
Web: www.solinst.com
Circle No. 230 on Reader Service Card
Shaft collars
A line of shaft collars that can be machined to match application requirements for special conveyors, packaging machinery, and process equipment is available from Stafford Manufacturing. The Stafford Shaft Collars feature standard sizes from ⅛" to 6" I.D. and 3mm to 75mm and can be machined to match specific application requirements. They can include square, hex, or threaded bores, face treatments such as spanner wrench slots and pin holes for custom tooling, and O.D. treatments including open-end wrench flats and knurls for fingertip adjustability. They are available in a wide range of materials such as aluminum, steel, different grades of stainless steels, brass, bronze, and plastics.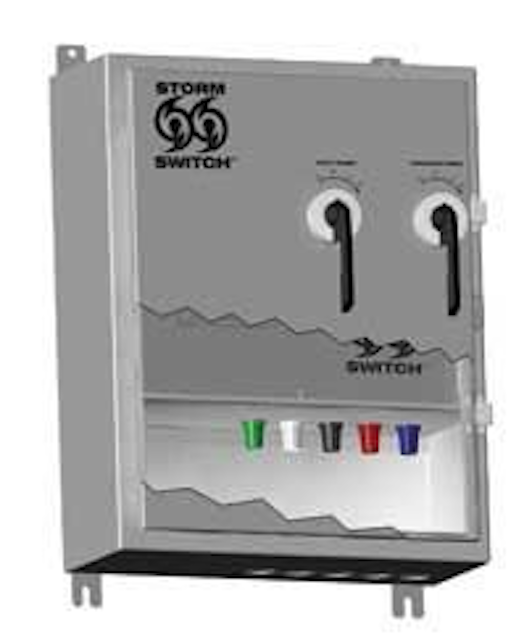 Click here to enlarge image
Stafford Manufacturing
North Reading, MA
Tel: 800-695-5551
Web: www.staffordmfg.com
Circle No. 231 on Reader Service Card
RTD probes
Click here to enlarge image
Tel-Tru Manufacturing has released a new line of RTD probe assemblies and temperature transmitters. The standard assembly includes a thin film PT100 platinum RTD sensing element, packaged in an all welded 316L stainless steel probe. An option includes a compact programmable transmitter built into the probe assembly. Probes are available in .187" and .250" diameters with a choice of lengths ranging up to 12".
Tel-Tru Manufacturing Co.
Rochester, NY
Tel: 800-232-5335
Web: www.teltru.com
Circle No. 232 on Reader Service Card
Organic monitoring
Real Tech offers portable and online UV254 organic testing solutions. The Real UVT Online monitor with exclusive Ortho-Beam technology provides continuous real time organic monitoring. The monitor's new sleek look has a larger display and provides improved user-friendly operation. The online monitor's dual feed option furthers the cost benefit by allowing two separate water lines to be connected to one monitor, providing percent removal of organics information across a treatment process.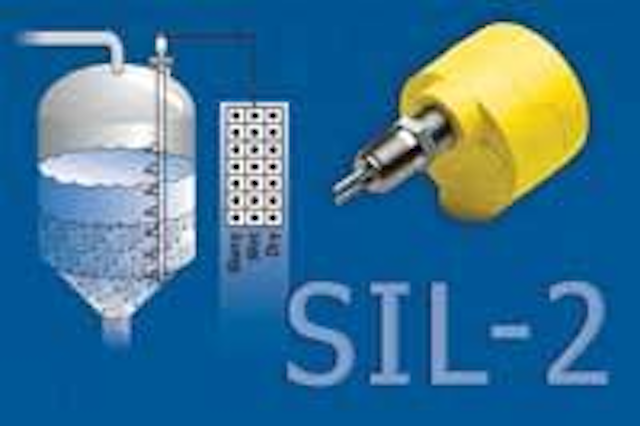 Click here to enlarge image
Real Tech Inc.
Whitby, ON Tel: 877-779-2888 Web: www.realtech.ca
Circle No. 217 on Reader Service Card
Valve automation
Hayward Flow Control Systems now offers a choice of electric valve actuators, numerous options, and control panels/systems for a wide range of valve automation requirements. Its electric actuators are available in several different ¼ turn and unidirectional ¼ turn models, and a ¼ turn unidirectional model with integral True Union plastic ball valve. All models are moderately priced and designed for service in a wide range of corrosive process applications.
Click here to enlarge image
Hayward Flow Control Systems
Clemmons, NC
Tel: 888-429-4635
Web: www.haywardflowcontrol.com
Circle No. 219 on Reader Service Card
Bin activators
Metalfab Water and Wastewater Treatment Systems combine a rugged, durable Bin Activator with a secondary baffle that vibrates at a separate amplitude to guarantee continuous flow of product, and a MetaTech™ Feeder (with only 2 or 3 moving parts for simple maintenance) and unique agitator/conditioner screw that completely fills the product feed screw for accuracies of +1 to 1 ½%. Bin Activators are available in 2'-16' dia. and MetaTech Feeders are available in 1"-6" screw sizes in a choice of carbon steel, 304 or 316ss.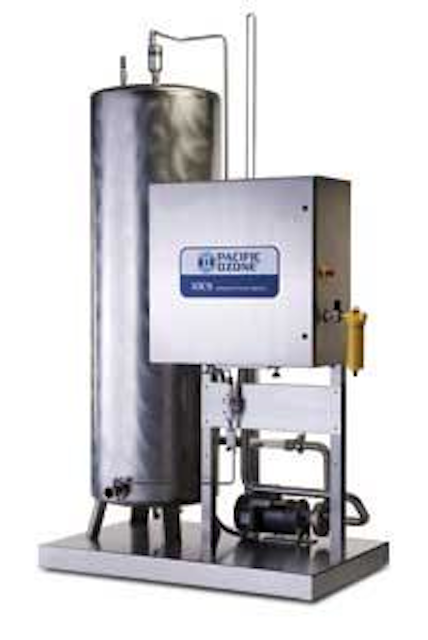 Click here to enlarge image
Metalfab
Tel: 800-764-2999
Web: www.metalfabinc.com
Circle No. 223 on Reader Service Card
Aeration impeller
Philadelphia Mixing Solutions has released its Talon™ low-speed aeration impeller. As the next-generation advancement in the company's Aerophoil design, the Talon is ideal for higher RPM wastewater applications for industrial and municipal facilities facing the constant challenge of combating solids, sludge, rag, increased volume and rising energy costs. Specifically designed for surface aeration applications, the impeller's curved, large-diameter design promotes high flow and up to 25% greater oxygen transfer than other available aeration solutions, achieving standard aeration efficiency of up to 4.5 lbs O2/hp-hr.
Philadelphia Mixing Solutions
Palmyra, PA
Web: www.philamixers.com
Circle No. 227 on Reader Service Card
Hydrant nozzle adapter
Assured Flow's Nozzle Saver prevents costly damage to fire hydrant hose nozzles due to excessive weight of construction meters and backflow preventers. The device is constructed of Schedule 40 aluminum piping and brass end connections making it lightweight and easy to handle. The 30" offset design allows its use on hydrants of varying heights.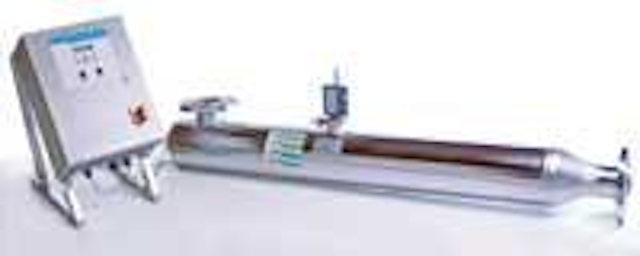 Click here to enlarge image
Assured Flow Sales Inc.
Sarasota, FL
Tel: 800-388-0678
Web: www.gradelok.com
Circle No. 221 on Reader Service Card
Organics monitor
Chemtrac's UVM5000 provides a solution for continuous organics monitoring. This online UV254 analyzer measures transmittance (UVT) or absorbance (UVA), using a 254 nm light source, providing a surrogate measurement for total organic carbon (TOC). A patent pending opto-mechanical design ensures instrument repeatability and accuracy by automatically compensating for lamp fluctuations (drift), and/or sample cell surface fouling.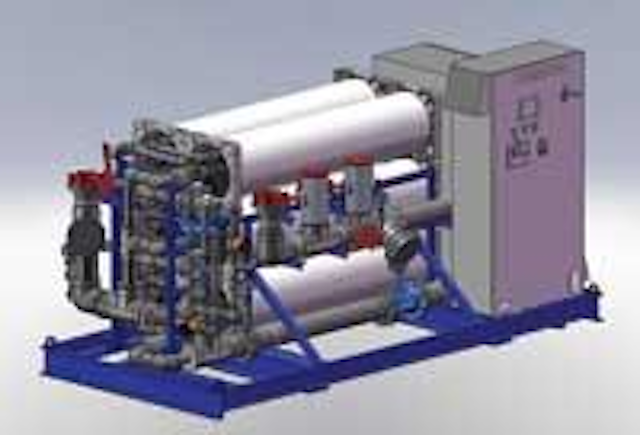 Click here to enlarge image
Chemtrac Systems Inc.
Tel: 800-442-8722
Web: www.chemtrac.com
Circle No. 225 on Reader Service Card
Pressure gauges
The Ashcroft® 1009 Duralife® stainless steel pressure gauges are designed for use in harsh environments. With the exclusive PowerFlex™ movement, the gauges resist vibration and pulsation that can shorten the life of the gauge or make it difficult to read. To minimize pointer flutter, the patented Plus! option provides the benefits of a liquid filled gauge without the fill. The gauges are available in 2 ½", 3 ½", 4 ½" and 6" diameters and are offered in a wide variety of pressure ranges from vacuum up to 30,000 psi.
Click here to enlarge image
Ashcroft Inc.
Stratford, CT
Tel: 203-385-0480
Web: www.ashcroft.com
Circle No. 222 on Reader Service Card
Gate valves
Conval offers Clampseal® Swivldisc Gate Valves in standard sizes from ½" to 4" through ASME Class 3500. The unique wedge gate design employs a flexible disc which permits the seating surfaces to achieve perfect alignment, establishing a tight seal not possible with standard wedge gates. The valve is designed for in-line servicing.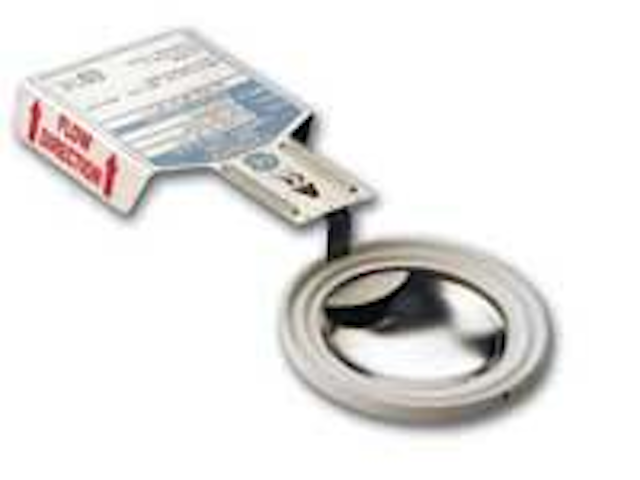 Click here to enlarge image
Conval Inc.
Somers, CT
Tel: 860-763-3551
Web: www.conval.com
Circle No. 226 on Reader Service Card