Products &amp Service: Pumps
seepex has released a new integrated drive for its metering and general transfer progressive cavity pumps.
Oct 1st, 2008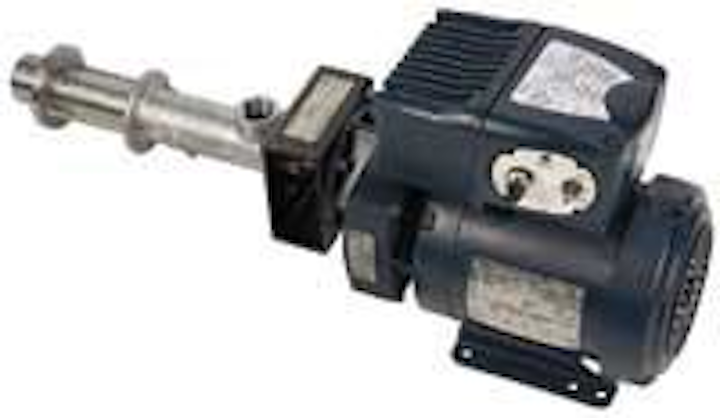 Progressive cavity pumps
seepex has released a new integrated drive for its metering and general transfer progressive cavity pumps. The drive integrates the pumps with a single reduction gear reducer, a four-pole, TEFC, inverter-rated ½ hp electric induction motor and a "vector" type, variable frequency drive in a NEMA 4 enclosure. Because external or special fabricated control enclosures are not required for high pressure or run-dry protection, installation is no more complicated than a typical home stereo. The pump and drive combination can cover a performance band of 0.08 gph to 4.7 gpm and pressures to 360 psi. The unit operates from standard 120 vAC, 15 amp circuits with a 5-15p grounded plug.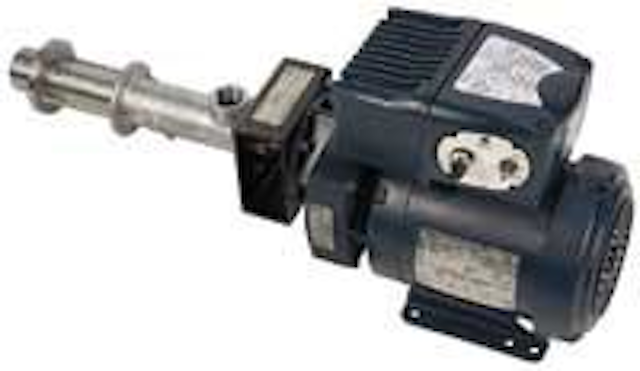 Click here to enlarge image
seepex Inc.
Enon, OH
Tel: 937-864-7150
Web: www.seepex.com
Circle No. 234 on Reader Service Card
Alignment system
VibrAlign Inc., US distributor for measurement and alignment systems from Fixturlaser AB of Gothenburg, Sweden, announces the introduction of the new Fixturlaser GO laser shaft alignment system. The GO is being introduced in response to customer requests for a mid-range system that incorporates Fixturlaser's vision for Express Alignment, and fits between VibrAlign's current offerings, the XA and the Shaft Hog. The system is designed with interfaces and functions that once learned are easy to remember. It is powered by C-cell batteries. The device saves its data locally and can connect to a computer for download via a USB connection.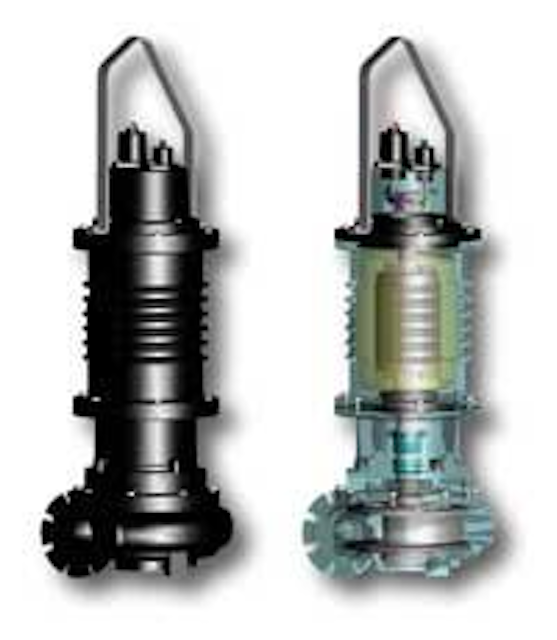 Click here to enlarge image
VibrAlign Inc.
Richmond, VA
Tel: 800-394-3279
Circle No. 235 on Reader Service Card
Solids reduction system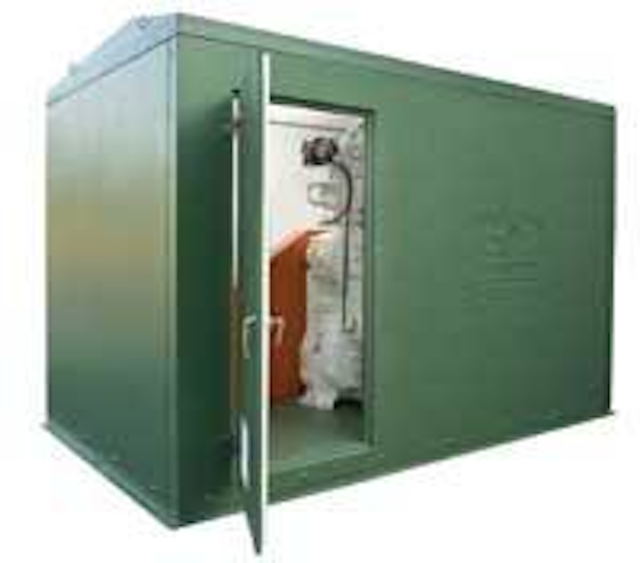 Click here to enlarge image
The Moyno® Annihilator™ is a twin shaft solids reduction unit designed for trouble-free performance in sewage lift stations, head works and sludge processing systems. The systems counter-rotating, hexagonal shaft design coupled with its 5-tooth, hardened steel cutters provide the shredding strength necessary to process from 300 to 4,250 gpm of influent. When properly specified, the units prolong the service life of downstream equipment such as pumps, sensors, monitors and valves.
Moyno Inc.
Springfield, OH
Tel: 877486-6966
Web: www.moyno.com
Circle No. 236 on Reader Service Card
Pumping systems
WILO EMU's Sealed-For-Life™ warranty covers the mechanical seals in its pumps. The warranty is offered so that municipalities can lock-down their lifetime cost-of-ownership and eliminate costly surprises in the future. The warranty even covers consequential damage that could occur if a mechanical seal were to fail and damage key components such as the pump motor. Coverage includes labor and parts (including pulling the pump).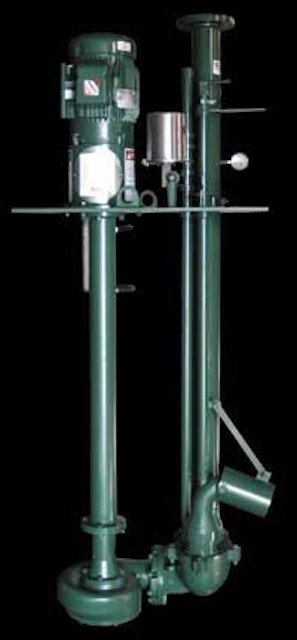 Click here to enlarge image
WILO EMU USA LLC
Thomasville, GA
Tel: 866-476-0323
Web: www.wilo-emu-usa.com
Circle No. 238 on Reader Service Card
Pumping systems
Goulds Pumps, a fluid brand of ITT Industries, offers vertical wet pit, horizontal solids-handling self priming and submersible pumps for municipal and industrial wastewater service. The Goulds Trash Hog® solids handling, self priming pump features a non-clog impeller, a replaceable wearplate, and large lightweight cleanout covers, top and front. It provides a heavy-duty power end which can extend pump life even in the toughest sump services. The company's Model 3171 is a sealless, heavy-duty vertical sump and process pump.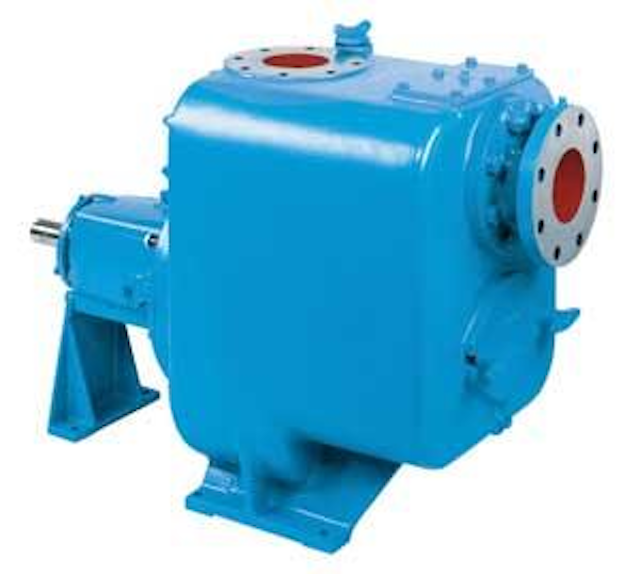 Click here to enlarge image
Goulds Pumps
Seneca Falls, NY
Tel: 800-734-7867
Web: www.gouldspumps.com
Circle No. 240 on Reader Service Card
Flow meter
With its innovative design, the V2 System™ Flow Meter can be installed in close proximity to pumps in crowded plant retrofit projects by reducing up to 70 percent the straight-pipe runs required by other meters, which results in real estate, pipe and labor cost savings that can actually exceed the cost of the instrument. The meter requires virtually no recalibration or maintenance. It operates over a flow range of 10:1 with low head loss and supports line sizes from 4" to greater than 18".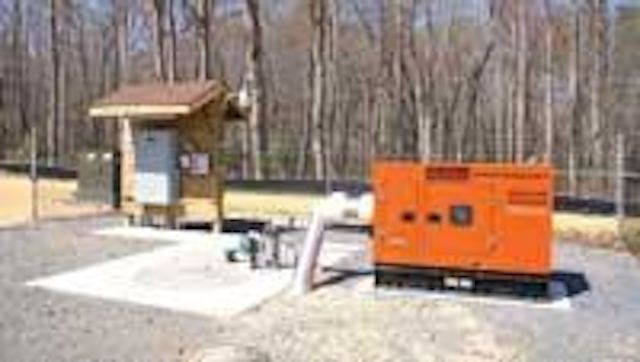 Click here to enlarge image
McCrometer
Hemet, CA
Tel: 800-220-2279
Web: www.mccrometer.com
Circle No. 237 on Reader Service Card
Grinders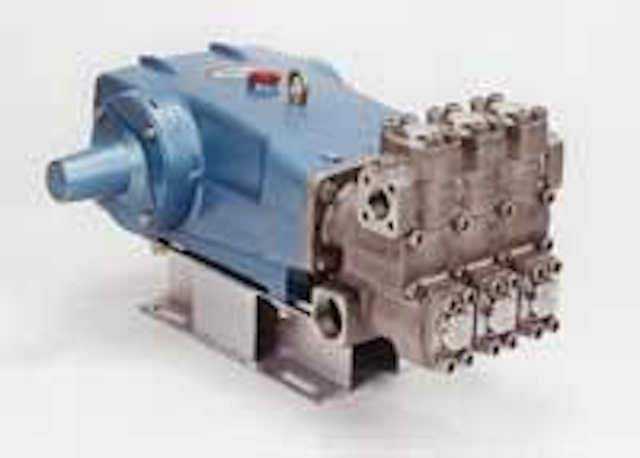 Click here to enlarge image
JWC Environmental's Channel Monster® grinder is ideal for pump stations and headworks. The grinder's larger cutters, shafts and housing allow it to process heavier slugs of materials. The system combines rotating drums and a Muffin Monster® grinder to allow high flow while shredding solids into smaller particles which allows them to flow safely thru pumps. The system's shredding and high flow eliminate the handling of hazardous screenings, and the auto load sensing and reversing controls reduce interrupts and protect the system.
JWC Environmental Costa
Mesa, CA
Tel: 714-428-4614
Web: www.jwce.com
Circle No. 239 on Reader Service Card
Sludge pump
The Double Disc™ pump, available from Penn Valley Pump, was a WEFTEC 2008 Innovative Technology Award Winner. The pump incorporates a patented repair-in-place hinged housing design that allows complete servicing without disturbing the piping. With flow rates ranging from 1-1,400 gpm, the pump is routinely used for sludge handling applications to include: belt press feed, centrifuge feed, rotary press feed, thickener feed, thickened sludge, digested sludge, primary sludge, scum and septage.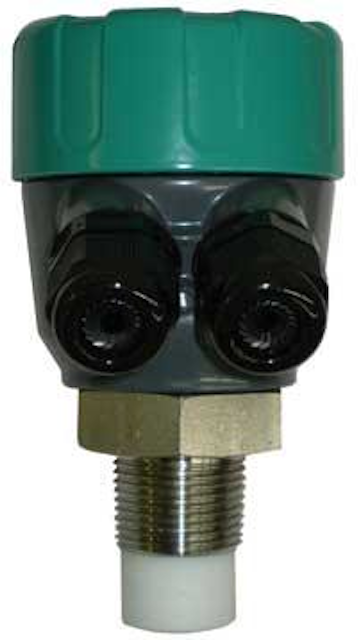 Click here to enlarge image
Penn Valley Pump Co.
Warrington, PA
Tel: 215-343-8750
Web: www.pennvalleypump.com
Circle No. 241 on Reader Service Card
Metering pumps
Neptune Chemical Pump Co. has published a 10-page brochure on the Tacmina PZ Series electronic metering pumps. The full-color literature details the line's control options and its wide range of sizes and pressures (from 1 to 1300 ml/min at pressures up to 220 psi). The pulse metering pumps are ideal for accurate injection of a variety of liquids including chemicals, nutrients and disinfectants. The patented pump's flow rate and accuracy are unaffected by fluctuations in voltage; it will operate on any single phase voltage from 94 vAC to 264 vAC. The pumps are available in manual control, external input, and programmable models. Request Bulletin PZ-07.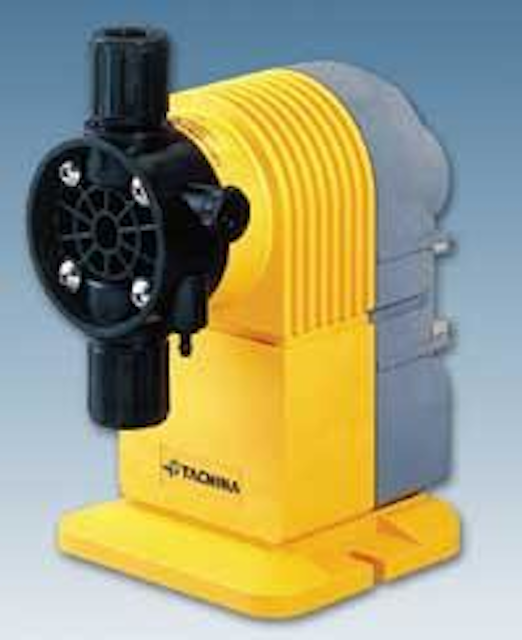 Click here to enlarge image
Neptune Chemical Pump Co.
Lansdale, PA
Tel: 888-363-7886
Web: www.neptune1.com
Circle No. 242 on Reader Service Card
Spherical connectors
The Proco Series 240/242 spherical type rubber expansion joints are an excellent choice for fluid pumping systems that require isolation from pump noise and the movement properties to handle any pump seal or bearing failures due to thermal stress being transferred to the equipment.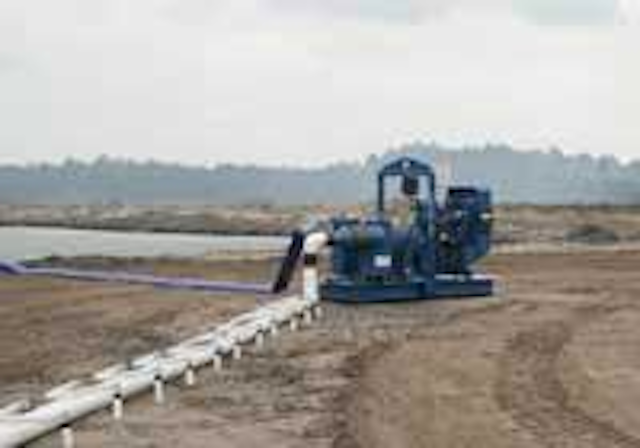 Click here to enlarge image
Proco Products
Stockton, CA
Tel: 800-344-3246 Web: www.procoproducts.com
Circle No. 244 on Reader Service Card
Circle No. 60 on Reader Service Card
Shaft alignment monitoring
As machines are started up and put under load, they may move relative to each other. Ludeca's Optalign Smart laser shaft alignment system measures machine movement using the M3 Brackets. System components are mounted on the bearing housings, two separate rotational readings are taken, hot-running and cold-stopped, and results are easily obtained. Any difference suggests positional change has taken place.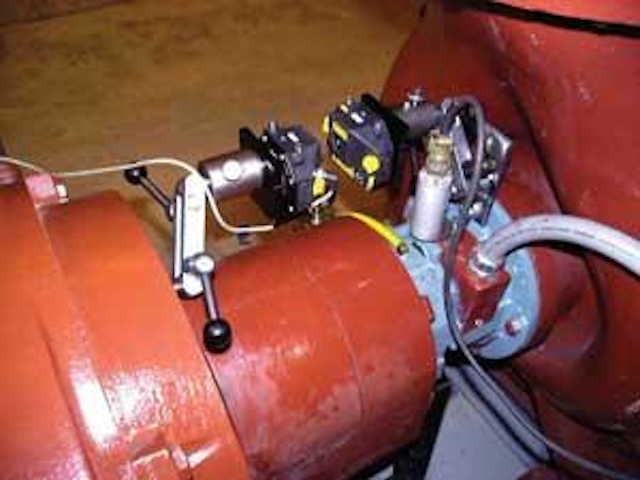 Click here to enlarge image
Ludeca Inc.
Tel: 305-591-8935
Web: www.ludeca.com
Circle No. 243 on Reader Service Card
Pump stations
Factory-built Smith & Loveless wastewater pump stations are ideal for collection system and WWTP influent pumping for municipalities, private developments and industry. Above-grade and underground lift station designs minimize job-site delays, arriving completely built and factory-tested. Wet Well Mounted Stations facilitate quick and safe inspection of all station equipment at grade level while underground Capsular® stations feature an exclusive pre-engineered stairwell entry module that reduces capital costs verses concrete, built-in-place approaches.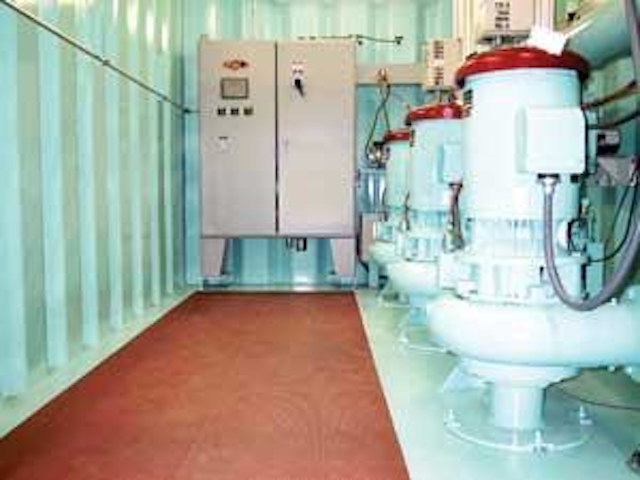 Click here to enlarge image
Smith & Loveless
Lenexa, KS
Tel: 913-888-5201
Web: www.smithandloveless.com
Circle No. 245 on Reader Service Card
Pump backup system
When electric submersibles and generators fail, pumping stops in the lift station and you run the risk of costly Sanitary Sewer Overflows (SSOs). The Godwin Dri-Prime® Backup System can help reduce that risk. For nearly the same investment as a standby generator or less, the backup system will start and stop automatically using the company's PrimeGuard™ diesel engine controller.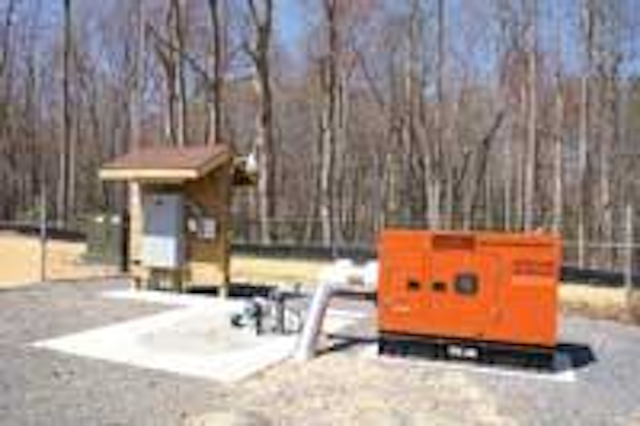 Click here to enlarge image
Godwin Pumps
Bridgeport, NJ
Tel: 856-467-3636
Web: www.godwinpumps.com
Circle No. 246 on Reader Service Card
Flow switch
The FlexSwitch® FLT Pump Protection Flow Switch from Fluid Components International (FCI) monitors the flow and temperature of liquids and gases. It is ideal for wet/dry detection in protecting pumps, where sudden, unexpected reductions in media flow rates may leave pumps vulnerable to over-heating conditions that can result in bearing or seal damage that require major repairs or shorten their useful life.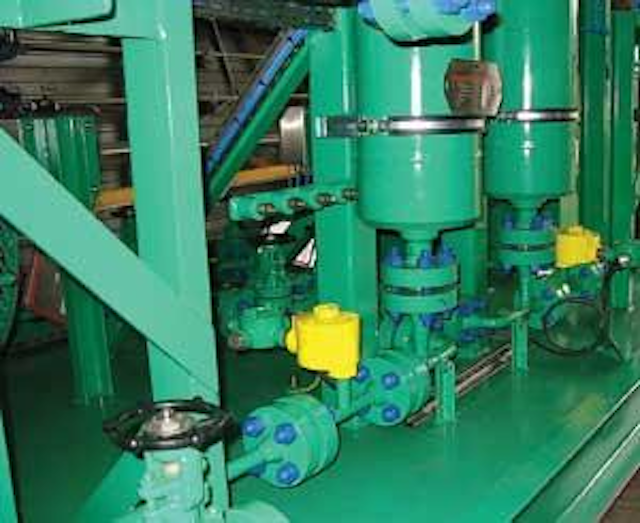 Click here to enlarge image
FCI
San Marcos, CA
Tel: 800-854-1993
Web: www.fluidcomponents.com
Circle No. 247 on Reader Service Card
Solar-powered circulators
SolarBee solar-powered circulators provide radial, long distance circulation (LDC) directly to the epilimnium, the top layer of a reservoir. The result is effective control over blue-green algae blooms in fresh water. In wastewater ponds, the system can cut energy costs by reducing aerator run time. Potable water storage tanks benefit from its ability at reducing stratification, stagnation and nitrification. Mechanically, SolarBee features low-voltage and slow-speed up-flow pumps which are mounted in floating platforms and driven by high efficiency (90+%) direct-current motors.
SolarBee Inc.
Dickinson, ND
Tel: 866-437-8076
Web: www.Solarbee.com
Circle No. 248 on Reader Service Card
Metering pump
Grundfos DME metering pumps are certified for ANSI / NSF 61 Drinking Water System Components. The pumps combine precision with a digital user interface that allows users to set the dosing feed rate directly on the pump, without complicated calculations beforehand. This saves time and helps to eliminate additive waste. A variable speed stepper motor allows nearly continuous chemical delivery throughout its entire adjustable range, with a 1000:1 turndown, without changing stroke length or frequency.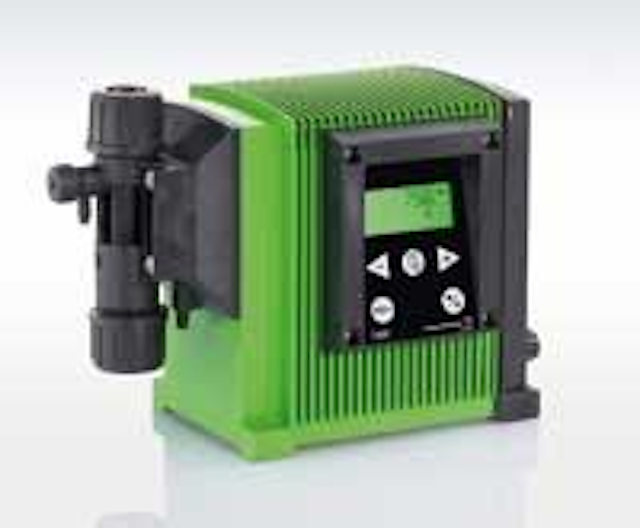 Click here to enlarge image
Grundfos
Marietta, GA
Tel: 770-956-7996
Web: www.grundfos.com/us/dosing
Circle No. 249 on Reader Service Card
Water pumps
Patterson Pump's Horizontal Split Case Pumps are engineered, built and tested to move clear water and low viscosity clear liquids at moderate heads. The HSC pumps lead the way with flow power and regulation technology that manages temperature, pressure and flow for comfort and efficiency. Their simplicity of design ensures long service life, reduced maintenance costs and minimum power consumption. Available in capacities from 50 gpm to more than 100,000 gpm, with single stage heads to 550 ft. and two-stage heads to 1,150 ft. The medium and high heads are offered for water duties, including city water booster service.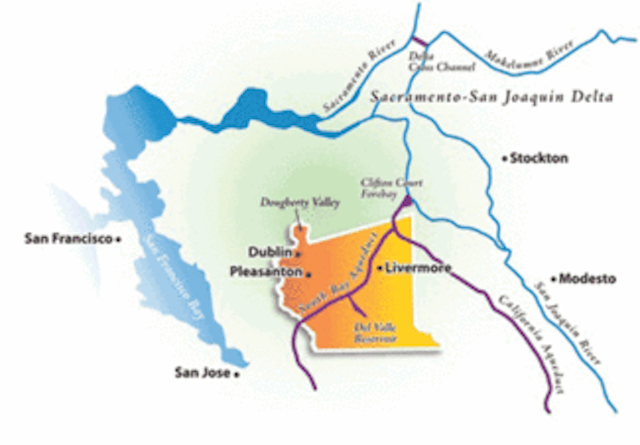 Click here to enlarge image
Patterson Pump Co.
Toccoa GA
Tel: 706-886-2101
Web: www.pattersonpumps.com
Circle No. 250 on Reader Service Card
Backup pumps
Utilities can replace their traditional emergency backup systems – a generator with an automatic transfer switch – with a Thompson diesel-driven dry prime pump. This independent unit is a more cost effective solution to traditional pump station problems such as sewage pump failures. The versatile diesel dry prime pump also supplements lift station pumps should routine maintenance or emergency repairs be necessary.
Click here to enlarge image
Thompson Pump
Port Orange, FL Tel: 800-767-7310 Web: www.thompsonpump.com
Circle No. 252 on Reader Service Card
Circle No. 68 on Reader Service Card
Sound attenuated pump
The BakerCorp Sound Attenuated Pump can be used in various industries where noise is a factor such as sewer bypass projects, residential construction, and commercial zones. The pumping unit meets or beats job noise specifications. Ranging in size from 4" to 8" and able to handle solids up to 3" in diameter, the units run at an operating speed of up to 2000 rpm and a flow range between 200 and 2600 gpm. Floats or pressure transducers, measuring liquid or pressure levels, allow for automatic unattended operation if necessary. The control panel for the unit can also be integrated with an autodialer.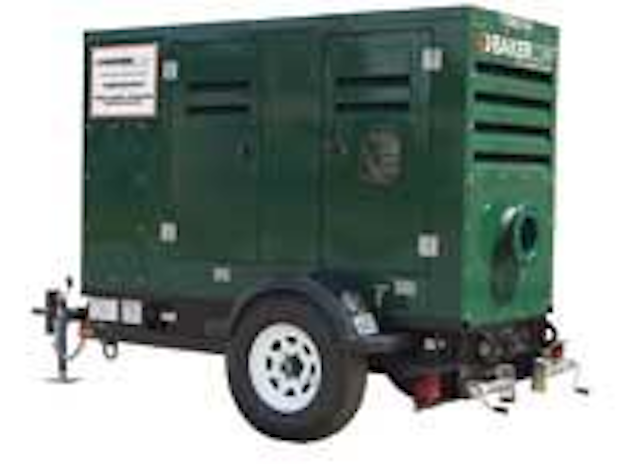 Click here to enlarge image
BakerCorp
Seal Beach, CA
Tel: 800-635-7349
Web: www.bakercorp.com
Circle No. 251 on Reader Service Card
Circle No. 69 on Reader Service Card
Pump controller
Blue Ribbon offers the Model BD200 Lift Station pump controller, a duplex pump controller designed for wastewater lift stations and any other pump down application. Accurate pump control is achieved via a programmable front panel display. Analog sensor inputs with programmable set points, programmable lead and lag operation, High and Low relays and level alarms, pump seal failure inputs with LED indication as well as temperature sensor inputs are all standard features.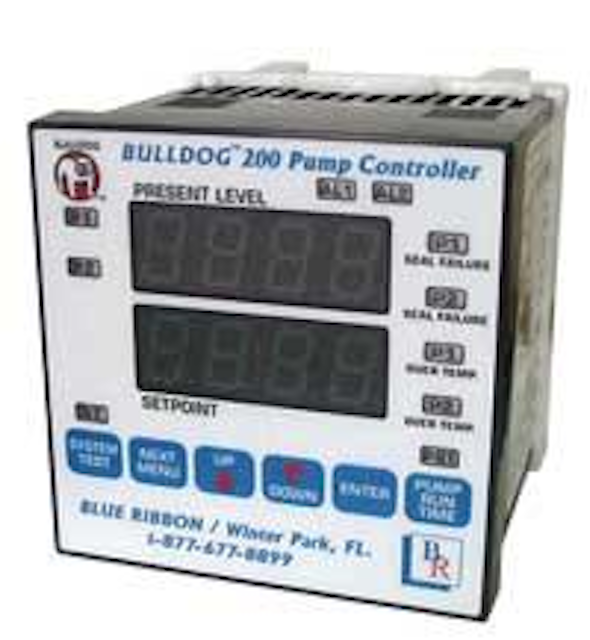 Click here to enlarge image
Blue Ribbon Sales & Services Corp.
Winter Park, FL
Tel: 877-677-8899
Web: www.blueribboncorp.com
Circle No. 253 on Reader Service Card
Alternating relays
The Schneider Electric Relay Competency Center has released the Square D® brand 8501KA series alternating relay, a direct replacement for competitive alternating plug-in relays that are used in the pump industry to control multiple loads. The relay offers 12-amp contact ratings while using less space on a DIN rail. While the 8501KA alternating relay specifically is designed for the pumping industry, its unique design is suitable for any application that requires a device to provide switching capabilities to control multiple loads.
Schneider Electric
Palatine, IL
Tel: 847-397-2600 www.us.schneider-electric.com
Circle No. 255 on Reader Service Card
Submersible level transmitters
The PMC VersaLine VL2000 Series submersible level transmitters are specifically designed for use in wastewater and pump/lift station applications. The ceramic sensing element provides a flush, open face design which avoids clogging or sludge build up from materials often encountered in wastewater. The stainless steel welded body will satisfy most applications. Where chemical environments dictate an option, titanium is available. The standard polyurethane vented cable is molded to the transmitter, providing a waterproof assembly. FEP cable is available as an alternate for harsh environments.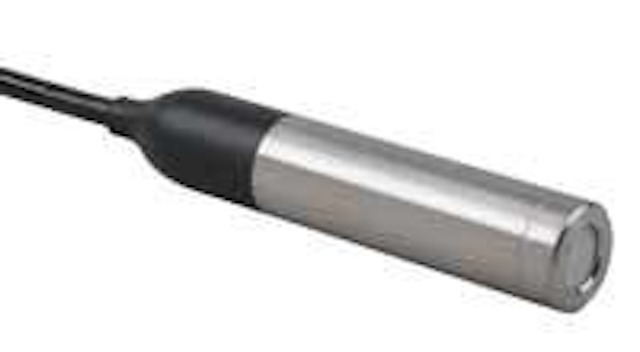 Click here to enlarge image
Process Measurement & Controls Inc.
Danbury, CT
Tel: 203-792-8686
Web: www.pmc1.com
Circle No. 254 on Reader Service Card
Grinder pumps
Based on the platform of its single-stage Omnivore™ grinder, Liberty has added a 2-stage high-head model to the Omnivore line. This newest pump features twin stainless steel impellers capable of producing a maximum total head of 185 feet. Using the patented V-Slice™ cutter technology, the LSGX-Series provides in excess of 370,000 cuts per minute. The nearly vertical curve and high pressure of the 2-stage design allows it to be used in developments where progressive cavity style grinder pumps have been traditionally installed. Other features include a quick-disconnect style power cord, 2 hp motor and 440 stainless steel cutting system hardened to 58 Rc.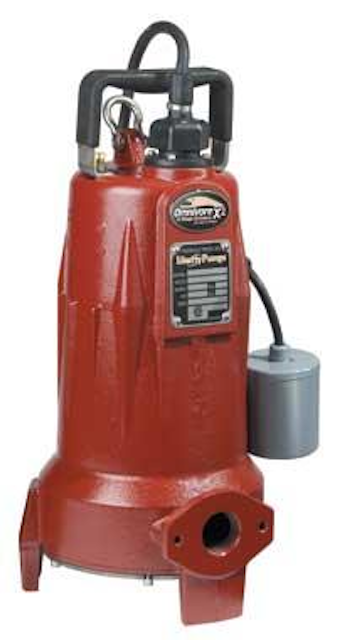 Click here to enlarge image
Liberty Pumps
Tel: 800-543-2550
Web: www.libertypumps.com
Circle No. 256 on Reader Service Card
Circle No. 70 on Reader Service Card
Ultrasonic switch
Flowline's EchoSwitch II is ideal for providing pump, valve, and alarm control in corrosive or dirty liquids. The general purpose ultrasonic switch and controller provides non-contact level detection up to 24.6 feet with three SPDT 60VA 1A relays for pump, valve and alarm control. The switch can provide duplex or triplex pump control, advanced timer functions and high or low level alarms. This eliminates the need for additional components to automate and control pumps, valves or alarms, lowering the total installed cost of many applications.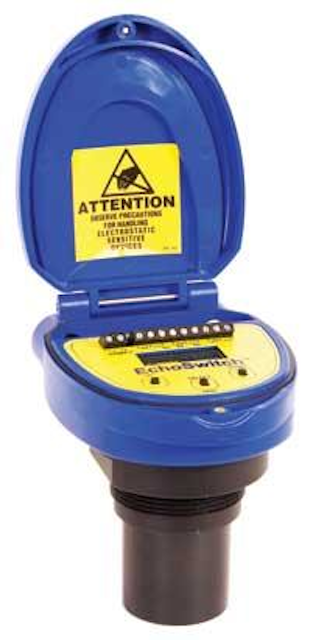 Click here to enlarge image
Flowline Inc.
Los Alamitos, CA
Web: www.flowline.com
Circle No. 260 on Reader Service Card
Pump station controller
MultiTrode has released v2.0 of MultiSmart. The pump station manager now includes a very comprehensive pump controller, a PLC, an RTU, an intuitive operator interface, voltage monitoring and protection, motor protection, power and energy monitoring, flow calculations and pump efficiency monitoring. The new software features a fully compliant IEC61131-3 PLC integrated with the extensive MultiSmart feature set.

Click here to enlarge image
MultiTrode
Boca Raton, FL Tel: 561-994-8090 Web: www.multitrode.com
Circle No. 257 on Reader Service Card
Circle No. 71 on Reader Service Card
Pump stations
Romtec Utilities designs and supplies complete pre-engineered pump systems for wastewater and stormwater applications. The company recently supplied a lift station to the new 750,000-square-foot Ferguson Enterprises Regional Distribution Center built on the site of a former U.S. Navy facility in Stockton, Calif. The company supplied all structural, mechanical, electrical and communication systems in the pump station, which features a 6' diameter pre-cast concrete wet well to collect combined sanitary sewer and stormwater runoff. Also included in the complete pump system are a pre-assembled valve vault and all ductile piping, U.L. listed electrical controls and SCADA, and two ITT Flygt submersible pumps that discharge through a 4" diameter force main to the municipal gravity sewer.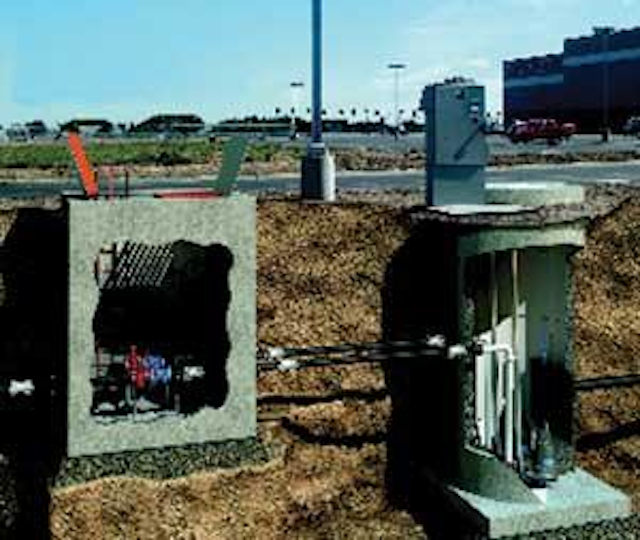 Click here to enlarge image
Romtec Utilities
Roseburg, OR
Tel: 541-496-9678
Web: www.romtecutilities.com
Circle No. 258 on Reader Service Card
Circle No. 72 on Reader Service Card
Pump control system
ITT's PumpSmart is a combination of a standard variable speed drive and over 150 years of pump hydraulic design and pump process knowledge. By leveraging commonly available information through the variable speed drive such as speed, power and torque the system provides key pump performance indicators which maximizes control and reduces energy consumption over a standard variable speed drive. Patented features which can not be found on a standard variable speed drive include SmartFlow™, a sensorless flow measurement system that can derive the flow of the pump within ± 5% of the rated pump flow.
Click here to enlarge image
ITT Monitoring and Control
Tel: 315-568-7874
Web: www.ittmc.com
Circle No. 259 on Reader Service Card
Drive system control
Dart Controls offers the ASP40-420 for applications that require a closed-loop digital interface with a 4-20mA isolated input/output signal and programmable relay outputs. Ideal for use with AC or DC drive systems in chemical metering, mixing, and other process control applications. Custom faceplate artwork is available also.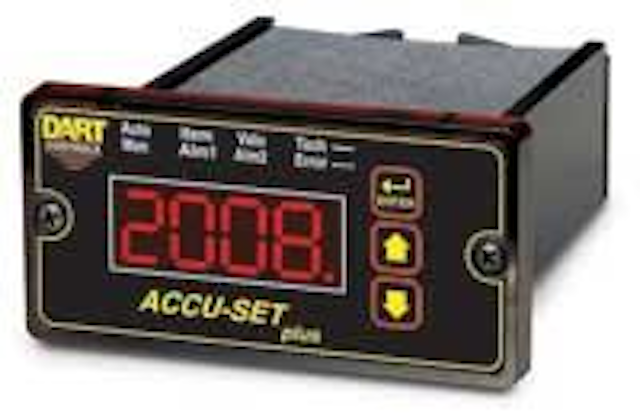 Click here to enlarge image
Dart Controls Inc.
Tel: 317-873-5211
Web: www.dartcontrols.com
Circle No. 261 on Reader Service Card
Pump station monitoring
The Verbatim SCADA System, available from RACO, ensures continuous monitoring, reporting, data logging and alarm autodialing while offering remote access on-demand. "Report by exception" functionality ends the need to constantly poll the Verbatim RTUs – you only get called when there is an alarm. Plus, the system is scalable, making fleet expansion easy. The system is now available for Windows.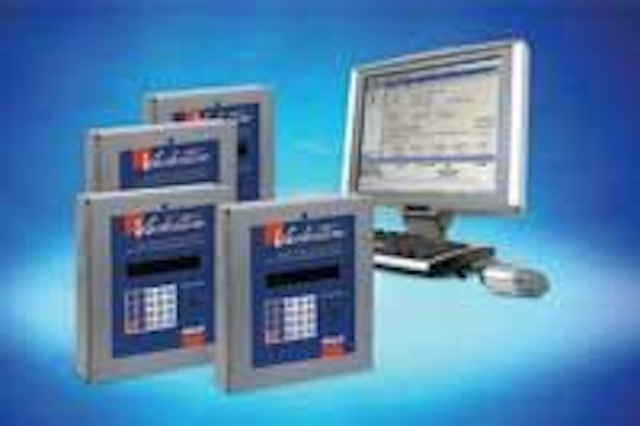 Click here to enlarge image
RACO
Emeryville, CA
Tel: 800-722-6999
Web: www.racoman.com
Circle No. 262 on Reader Service Card
Chopper pumps
Designed for solids conditioning, the Fairbanks Morse Series 5300 Chopper pump uses an enclosed impeller with a rugged cutting profile, and delivers pump efficiencies 20-30% beyond the current chopper pump designs. Contoured cleanouts are standard on both the pump suction as well as on the volute to provide immediate access for removal of large objects, such as steel tramp material or heavy metals that might enter the system, without disturbing suction or discharge piping.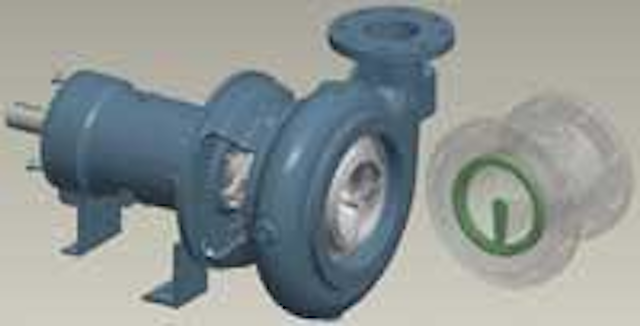 Click here to enlarge image
Fairbanks Morse Pump
Kansas City, KS
Tel: 913-371-5000
Web: www.fmpump.com
Circle No. 263 on Reader Service Card