Product Showcase
Datamatic has released the RSV™ Remote Shutoff Valve, a radio-frequency operated valve for disconnecting and reconnecting water services.
Apr 1st, 2008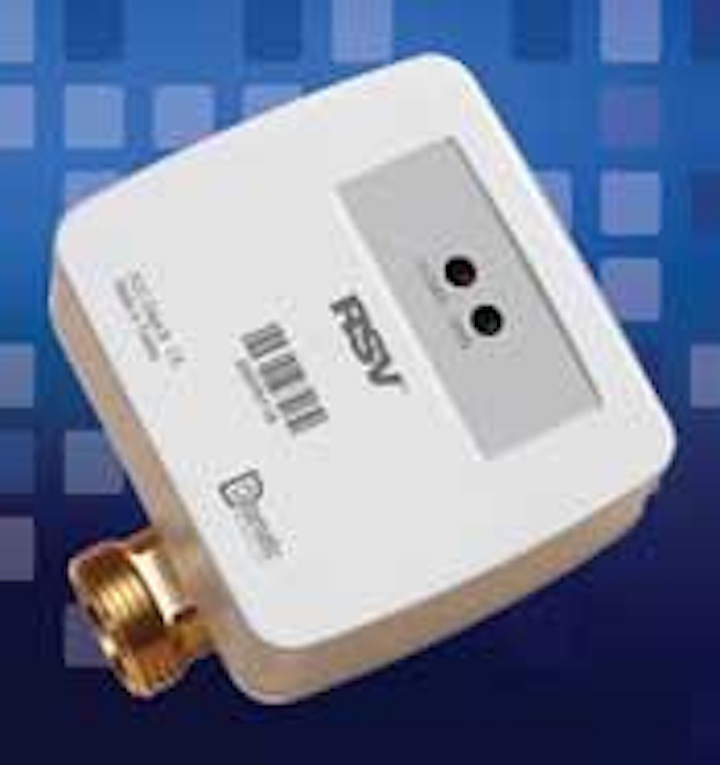 Remote meter shutoff
Click here to enlarge image
Datamatic has released the RSV™ Remote Shutoff Valve, a radio-frequency operated valve for disconnecting and reconnecting water services. The valve can be integrated into the company's MOSAIC mesh network automated meter reading system. The ability to disconnect and reconnect service remotely can eliminate two field service calls each time they are used. Theft from inactive services can be virtually eliminated. In most cases, disconnection also expedites customer payment and simplifies collection. The RSVs can operate in both pit and non-submersible settings and are available with "Complete" or "Life Support/Trickle" shutoff options. The "Life Support/Trickle" setting allows a small amount of water to pass through the service, which is enough to drink but not enough to run appliances, sprinklers or showers. This option is ideal for utilities whose charter or local laws do not permit them to completely disconnect customer water services.
Datamatic Ltd.
Plano, TX
Tel: 800-880-2878
Web: www.datamatic.com
HDPE tanks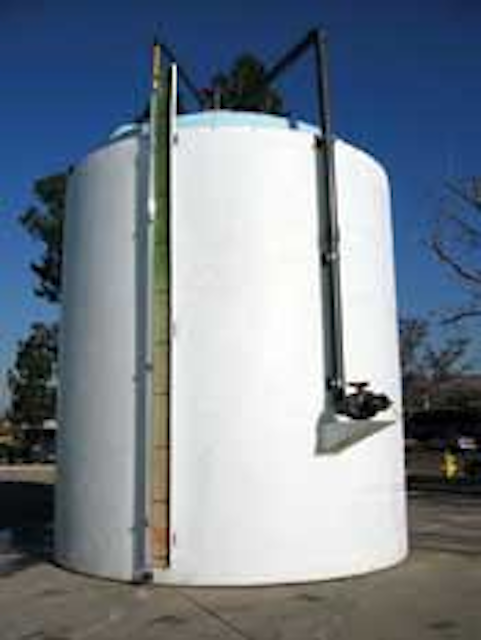 Click here to enlarge image
Peabody Engineered Tank Systems offers high density polyethylene tanks for use with sodium hypochlorite and other water treatment chemicals in the full pH range. Standard and custom designs are available to meet specific application and zoning regulations. Tank systems include single and double-wall models from 2 – 15,000 gallons. The company offers CAD design and can engineer tank systems to include process nozzles, valves, FRP ladders and platforms, seismic restraints, insulation, heat tracing, level control and any other requirements customers may have.
Peabody Engineered Tank Systems
Corona, CA
Tel: 800-473-2263
Web: www.etanks.com
Leak detection relay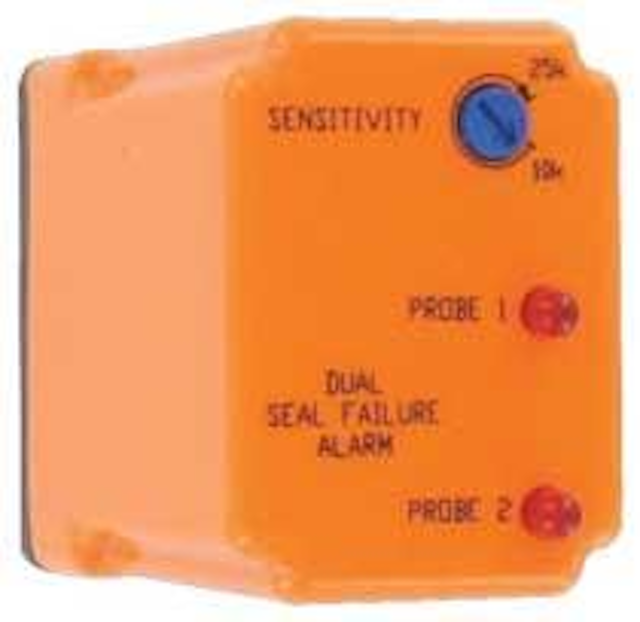 Click here to enlarge image
Dwyer Instruments has just released the new series DLD Dual Channel leak Detection Relay. The series is used to monitor the shaft seal of two submersible pumps to detect a leak before pump failure. A leak is detected by sensing the status of a float or conductivity switch installed in the seal cavity. When this resistance drops below the set sensitivity, the output relay energizes and the LED indicator illuminates. The DLD offers normally open relay contacts to energize an alarm and de-energize the pump in the event of a leak. When the seal failure condition clears, the relay automatically resets. Installation is made simple with the standard 8-pin octal mount. The DLD is available in two different sensitivities: 10 k to 25 k ohm adjustable and 4.7 k to 100 k ohm adjustable. All models utilize a 120 vAC control voltage.
Dwyer Instruments Inc.
Michigan City, IN
Tel: 800-872-9141
Web: www.dwyer-inst.com
Rotary lobe pumps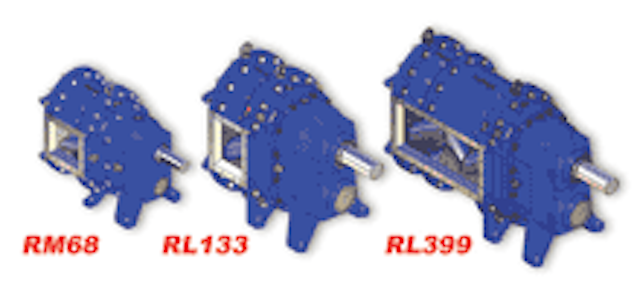 Click here to enlarge image
LobeStar now has nine pumps in its line of rotary lobe pumps with the addition of the RM68, RL133,and RL399. The pump size indicates the gpm the pump moves per 100 rpms. The complete line of pumps ranges from the RM50 to the RL531. Depending on abrasiveness, solid sizes and viscosity – the pumps are normally operated between 250-350 rpms in municipal sludge applications.
Holland Pumps
Brunswick, GA
Tel: 912-466-0304
Web: www.hollandpump.com
Gas scrubber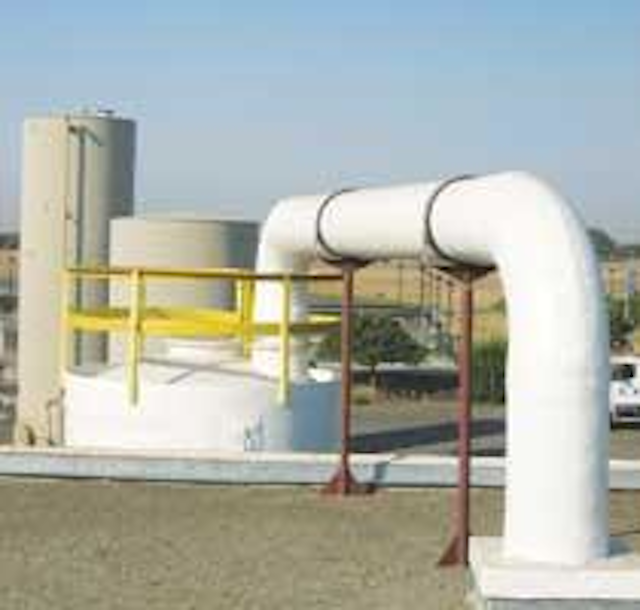 Click here to enlarge image
Severn Trent Services' EST™ Type DES 3000 is a one-ton dry emergency scrubber system engineered to treat accidental gas releases of chlorine from an over-filled one-ton cylinder in accordance with UFC worse-case release of hazardous gas through a fusible plug. A 10,000 cu ft room will be reduced to an acceptable entrance level concentration about 45 minutes after the leak has ended.
Severn Trent Services
Pittsburgh, PA
Tel: 215-997-4000
Web: www.severntrentservices.com
Utility locator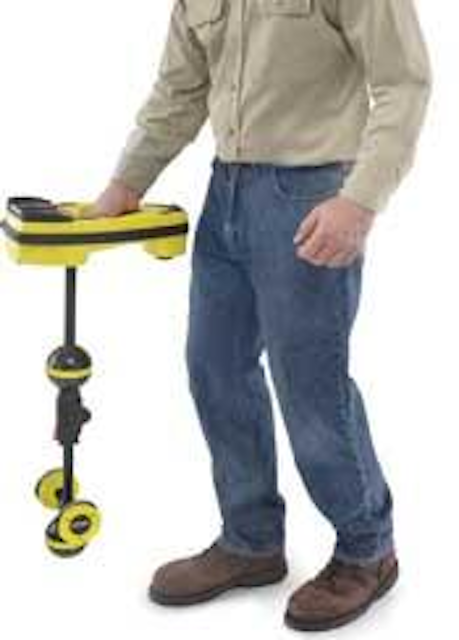 Click here to enlarge image
The Ridgid® SeekTech® SR-60 utility locator provides end users with more information for easier and more accurate locates. The SR-60 is the only utility locator with the capability to receive the full range of locatable frequencies, allowing it to be used with any pre-set frequency transmitter. Expanding on the SR-20 utility locator, the new unit has additional frequencies and more versatility. Users can locate at the broad frequency range of 10 Hz to 490 kHz, and can tune the frequency 1 Hz at a time, allowing the locator to be used with any pre-set frequency transmitter. The unique passive search mode can be used to search all broadband passive frequencies at once, allowing for easy identification of unknown metallic lines in the target area. These features provide the necessary data for the professional locator to develop a comprehensive and accurate understanding of the underground infrastructure.
Ridgid®, a subsidiary of Emerson
Elyria, OH
Tel: 800-769-7743
Web: www.ridgid.com
Biosolids drying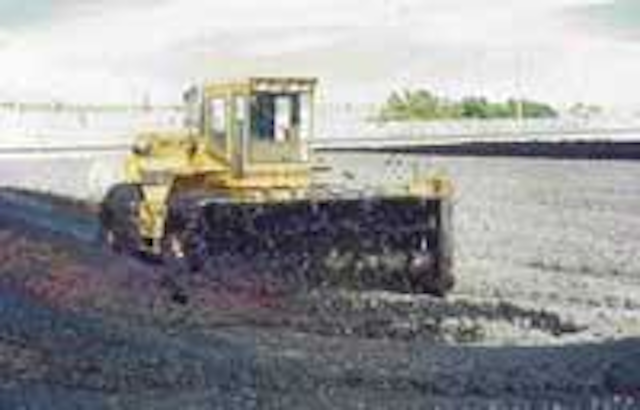 Click here to enlarge image
Brown Bear produces both attachments and self-propelled machines for drying of potable water and biosolids sludges. The equipment speeds the drying process by exposing wet surfaces to the sun and wind in drying beds and on drying pads after mechanical dewatering. Machine and attachment sizes are available to fit all operations.
Brown Bear Corp.
Corning, IA
Tel: 641-322-4220
Web: www.brownbearcorp.com
Check valve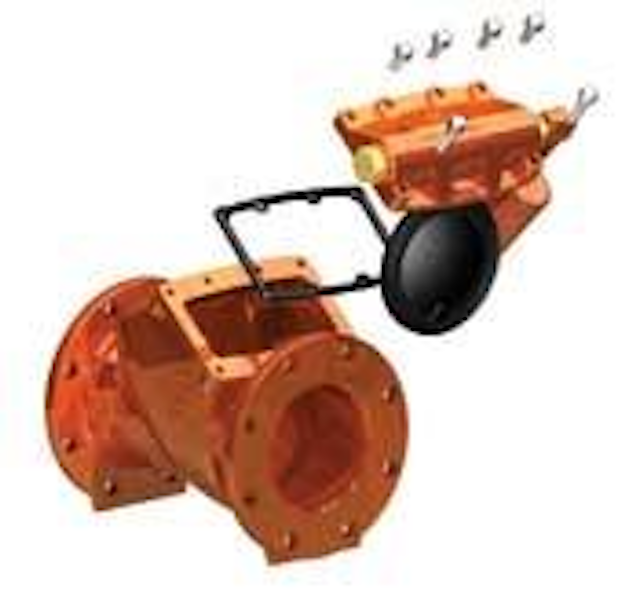 Click here to enlarge image
American AVK has introduced its new Series 41 swing check valve. The valve was designed for wastewater or drinking water systems with simplified maintenance in mind. Just undo a few bolts and the hinge, disc, and pin can be removed and replaced as one complete assembly. Sizes 3" through 12" are available. The check valve can be supplied with lever and weight, lever and spring, or no lever at all, and the lever can be on the left or right side, as required. Open limiting and priming/bypass options are also available. The valve meets or exceeds all of the requirements of AWWA C508 and is rated for 250 psi, it complies with the laying lengths of ANSI/ASME B16.10, and is a clear waterway design.
American AVK Co.
Minden, NV
Tel: 775-552-1400
Web: www.americanavk.com