New System Provides Early Warning of Potential Pump Failure
ITT Goulds has begun offering a condition monitoring system as standard on its new ANSI Model 3196 pumps.
Apr 1st, 2008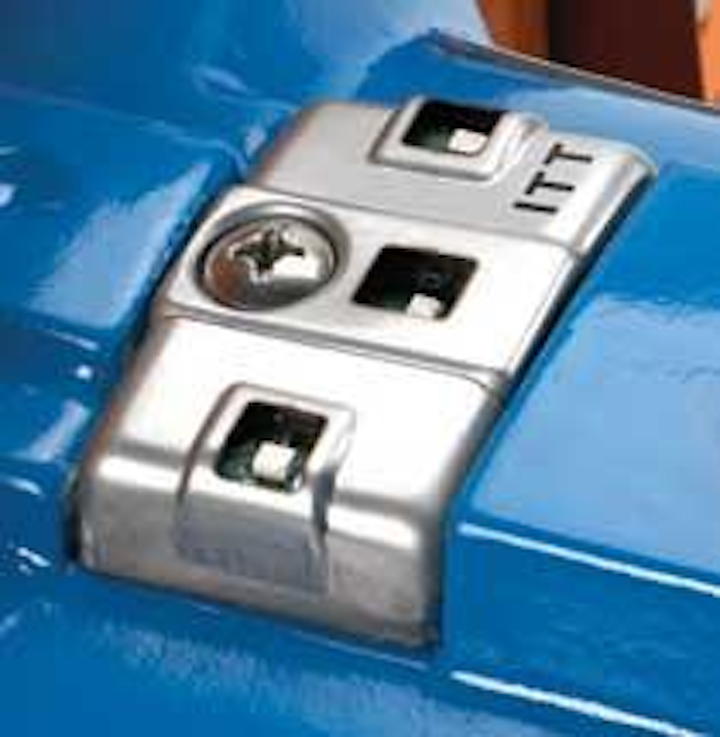 ITT Goulds has begun offering a condition monitoring system as standard on its new ANSI Model 3196 pumps. The new i-Frame provides operations personnel, maintenance managers, and reliability engineers with early warning of trouble so that changes to the process or machine can be made before failure occurs.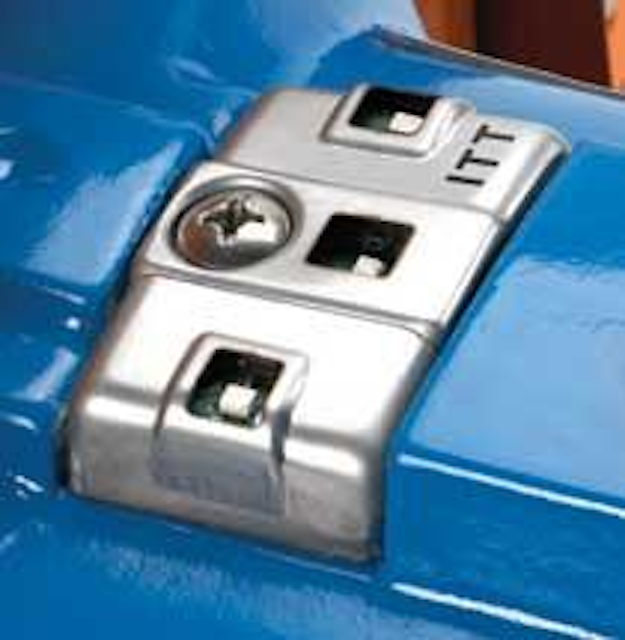 Click here to enlarge image
The i-Frame's stainless steel condition monitor is nested securely atop the power end to measure critical vibration and temperature readings. Variations in temperature or vibration that exceed preset parameters will activate the early warning system by displaying flashing red lights easily recognized during routine walk-arounds.
"The Goulds Model 3196 is already the best-selling process pump in the world and now we've made it even better," said Patrick Prayne, Product Manager, ANSI Process Pumps, ITT Goulds. "This increased reliability and condition monitoring intelligence gets to the heart of our most important customer requirement – reduced downtime and equipment Life Cycle Cost."
In addition to the condition monitor built into the pump, the patent-pending i-FRAME design incorporates other standard features designed to increase reliability and the life of the pump. They include:
Premium severe duty thrust bearings which increase fatigue life by 2 to 5 times that of standard bearings
Dual stainless-steel, bronze-bearing isolators for improved corrosion resistance and contaminant exclusion
An optimized sump design to improve heat transfer and collect and concentrate contaminants away from the bearings, resulting in longer bearing life
While the standard i-Frame condition monitoring system currently provides only visual indication of a problem, ITT offers more sophisticated monitoring as an option. Its ProSmart Condition Monitoring system takes advantage of today's wireless technology to bring machine health data directly to a range of devices—including computers, telephones, cell phones, and PDAs.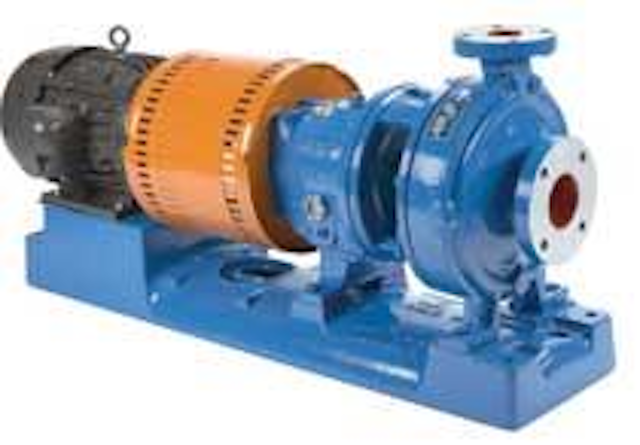 Click here to enlarge image
The ProSmart system offers continuous monitoring of vibration, temperature, speed and leak detection. Patented machine condition algorithms continuously monitor equipment health. Smart alarms are automatically routed to key personnel via email, pager, phone/voicemail, or computer dashboard. This allows organizations to dispatch labor when it's necessary, based on condition, not the clock.
The system features multiple low-cost sensors in a single footprint, wireless communication, remote set-up/configuration, and intuitive web-based software.
The Goulds 3196 pump is available in 29 different sizes with a wide range of features for handling challenging applications. Goulds currently ships thousands of 3196 pumps each month from its regional manufacturing facilities in the USA, UK, Mexico, Korea, and China.
"From a Goulds perspective, the i-FRAME is a natural convergence of two trends — innovation in both the mechanical and electronics arenas," said Patrick Prayne, ANSI Product Manager. "We have been enhancing and adding new features to the 3196 for more than 40 years to respond to the needs of our customers, and we have led in the development of electronic monitoring and controls.
"But by making control monitoring standard on pumps, the patented i-FRAME represents a breakthrough product. It is probably the most significant step to reduce Life Cycle Costs in the history of the 3196 pump."
Additional information on the pumps can be found at the company's website, www.gouldspumps.com