Product Showcase
The Eco-Scrubber™ from IONz International provides a new approach to odor abatement through the use of cold plasma ionization technology...
Feb 1st, 2008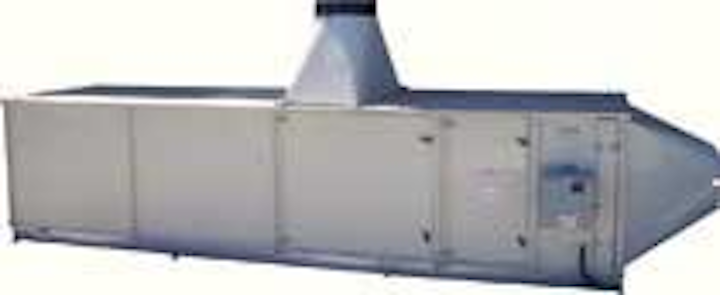 Odor control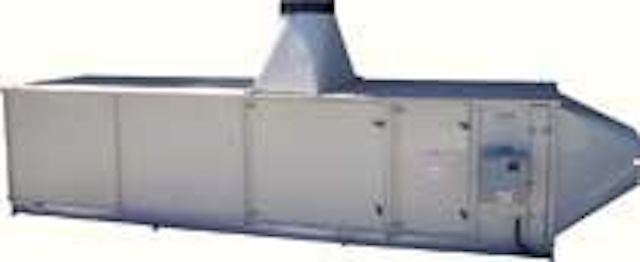 Click here to enlarge image
The Eco-Scrubber™ from IONz International provides a new approach to odor abatement through the use of cold plasma ionization technology to decompose H2S and other VOCs into their harmless components, greatly reducing odor emissions and producing a clean working environment for site staff. The system uses no water or hazardous chemicals. It has no moving parts other than a variable speed fan. Capital costs are generally about half and maintenance costs are as little as one third of other comparable scrubber technologies, according to the company.
IONz International
Scottsdale, AZ
Tel: 480-302-6300
Web: www.ionzinc.com
Manhole covers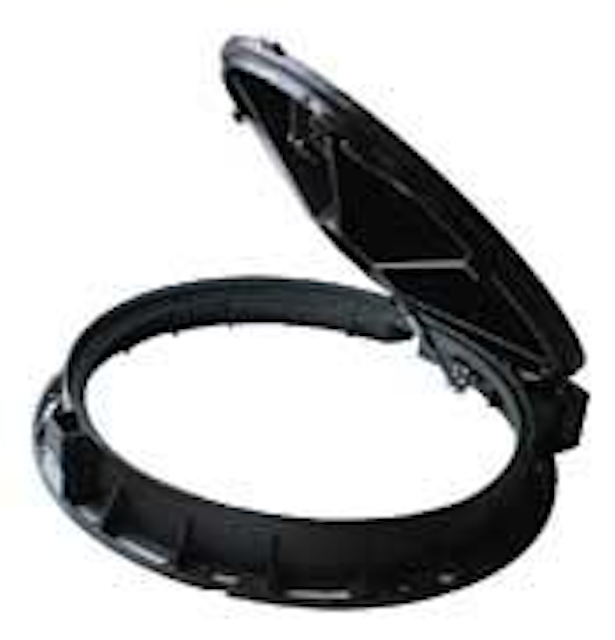 Click here to enlarge image
CertainTeed PAM recently introduced its new PAMREX 36" manhole cover, designed to fit oversize manholes in U.S. municipalities. Made from ductile iron, an engineered material that is half the weight of traditional cast iron, these covers also offer significant performance advantages, such as long-term durability, resistance to inflow and infiltration, and security from unauthorized access. The covers also feature a unique hydraulic arm and a twin-hinge design that makes it easier and safer to raise and lower, allowing for one-man operation. The hinged design also requires a pickaxe or pry-bar to open the cover. When using these tools, the operator must adopt a posture that keeps the spine in a vertical position, thereby causing much less strain and helping to prevent back injuries.
CertainTeed PAM
Northborough, MA
Web: pamcovers.certainteed.com
Membrane treatment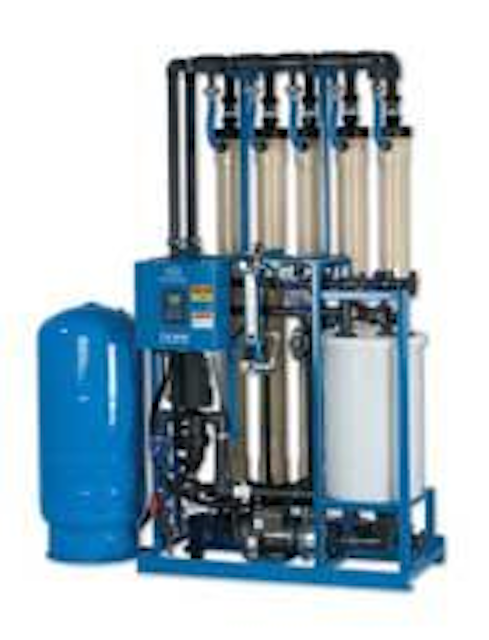 Click here to enlarge image
Pall Aria AX packaged water treatment systems are specifically designed for applications less than 150 gpm. Similar in functionality and operation to the Aria AP system, the AX model features even smaller footprints at a lower capital cost. It includes all the necessary equipment for automated operations in low-flow surface water, ground water under the direct influence of surface water (GWUDI), and pre-RO (reverse osmosis) applications. It offers full system NSF 61 listing and is ETV certified for surface water treatment.
Pall Corp.
East Hills, NY
Tel: 888-428-5597 Web: www.pall.com/water
Level sensors
Click here to enlarge image
Automation Products Group has introduced the LPU-2428 Loop Powered Ultrasonic Level Sensors with microprocessor control to internally perform volume, flow, and totalization calculations. These IP65 rated sensors provide a 1 to 25 ft. detection range. They are designed for liquid flow-rate and volume measurement applications, and are also a good solution for determining distance and level. For determining flow rates, formulas for a variety of flumes and weirs are built into the sensors. These include Parshall flumes, cut-throat flumes, California-pipe weirs, rectangular weirs, and v-notch weirs. Equation-based calculations are also possible. The sensors provide an output directly proportional to the flow rate, and users can select flow rate units of per second, per minute, per hour, or per day. Standard volume units include cubic feet, millions of cubic feet, gallons, cubic meters, or liters. For volume measurement, the sensors have built-in formulas for most industry-standard tank shapes.
Automation Products Group Inc.
Logan, UT
Tel: 888-525-7300
Web: www.apgsensors.com
Ultrasonic controller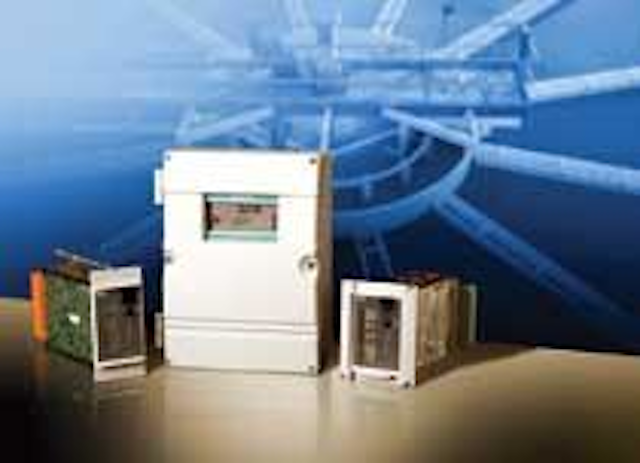 Click here to enlarge image
Siemens Energy & Automation has introduced the Sitrans LUC500 ultrasonic controller, an ultrasonic level controller for duplex lift stations. The new controller integrates common PLC lift station functionalities into one pre-configured unit that improves efficiency, reduces energy consumption and lowers maintenance costs by decreasing pump failures and site visits. The new controller replaces the EnviroRanger ERS 500, maintaining the same proven features and benefits. The new unit combines non-contacting ultrasonic technology, echo-processing techniques and proven application software to provide accurate level control of liquids in wet wells up to 50 feet deep. It also monitors flow in flumes, weirs and other open channels.
Siemens Energy & Automation Inc.
Alpharetta, GA
Web: www.sea.siemens.com
Portable data logger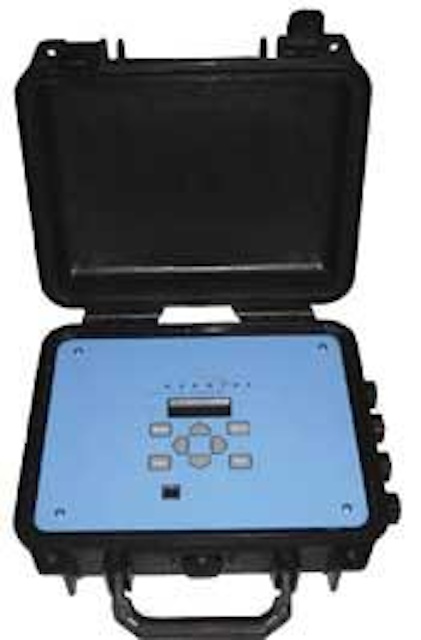 Click here to enlarge image
Dynotek has released Data Manager 2000™, a portable data logger with data display and integrated programmable instrument controller. The logger was designed for ease of use with water level and hydromet instrumentation. Intuitive programming functions allow quick setup for Well Testing, Aquifer Testing, Unattended long-term Resource Monitoring as well as Flow Recording. Test types include: Logarithmic, Step and Linear. The programmable data logger, memory (58,000 data points), keypad data display and internal power are located in a rugged and watertight ABS housing for operation in all environmental conditions. The system is offered with up to four channels, (analog and digital), High Definition Resolution™ (16-bit), Accuracy of ± 0.002% FS and a sampling rate of up to 0.12 seconds.
Dynotek LLC
Arvada, CO
Tel: 303-234-1409
Web: www.dynotekflm.com
Depth, velocity measurement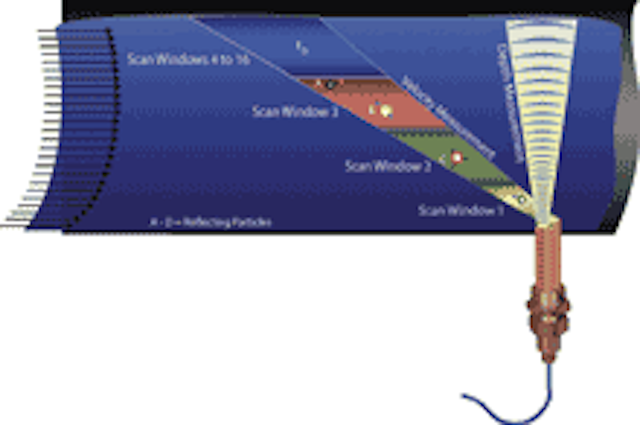 Click here to enlarge image
ADS Environmental Services® now offers systems to measure depth and velocity in full and partially filled closed pipes. The FlowShark® Pulse uses state-of-the-art gated cross correlation velocity technology combined with ultrasonic depth technology for a low-cost, closed pipe monitor with insertion sensor. It can measure depths in flow as low as 1.6" and velocity in depths as shallow as 2". It can be economically used to retrofit pipes that range in size from 6" to 60". The insertion sensor can be installed in straight runs of pipe upstream and downstream through a 1.5" diameter corp stop and ball valve. In most cases, shutdowns of the forcemain are not required for installations. Applications include treatment plant operations, pump stations, inline storage controls, industrial processes, or collection system routing controls. It can interface with SCADA Systems through analog output channels and is well equipped to measure dynamic velocity profiles through its unique profiling velocity sensor.
ADS LLC
Huntsville, AL
Tel: 800-633-7246
Web: www.adsenv.com
Pipe bursting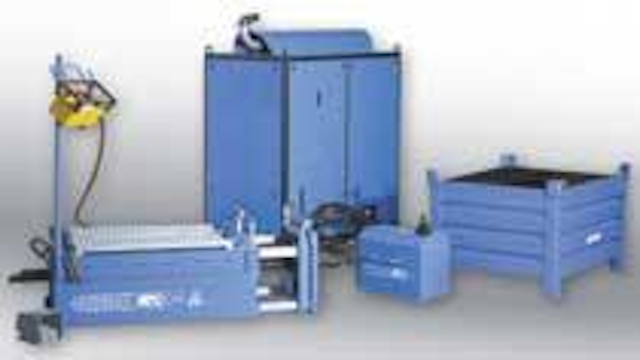 Click here to enlarge image
Utilities can burst and replace water, sewer and other pipes with the Grundoburst static pipe bursting system from TT Technologies. Pulled by a hydraulic bursting unit, the cutter head's special cutting wheels split the host pipe. Patented Quicklock bursting rods are linked together, not threaded. This saves time, prevents twisting and extends the life of the cutter head over threaded bursting rods. Six models are available for bursting 2" through 54" pipes and larger.
TT Technologies
Aurora, IL
Tel: 800-533-2078
Web: www.tttechnologies.com