PRODUCTS & SERVICES AERATION SYSTEMS
Measuring the sludge level in dissolved air floatation tanks, where the sludge is aerated and floats to the surface, is simplified with the Markland Model 602 Sludge Depth Meter.
Feb 1st, 2008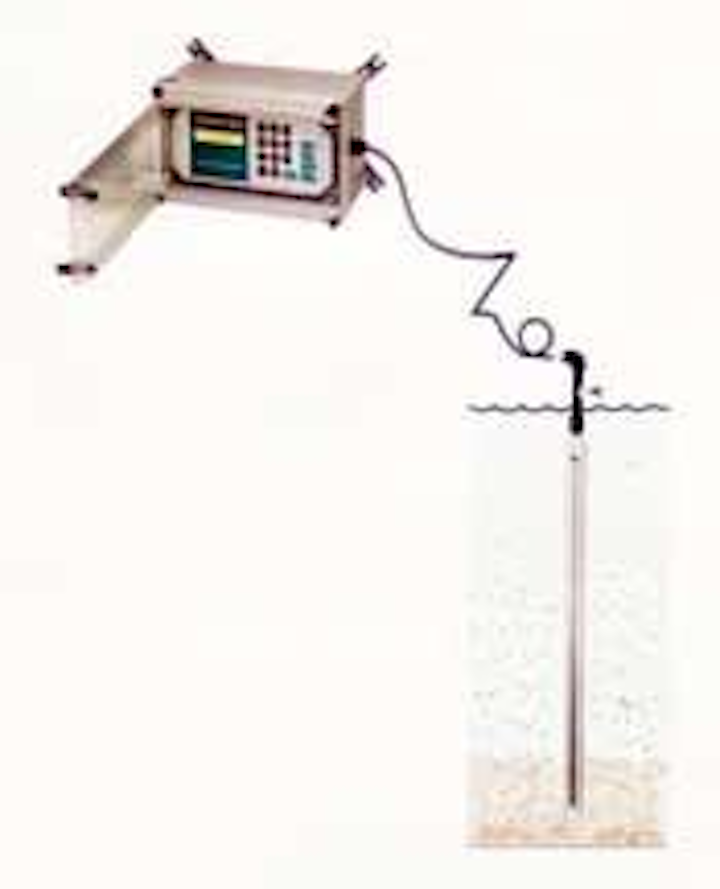 Sludge level monitoring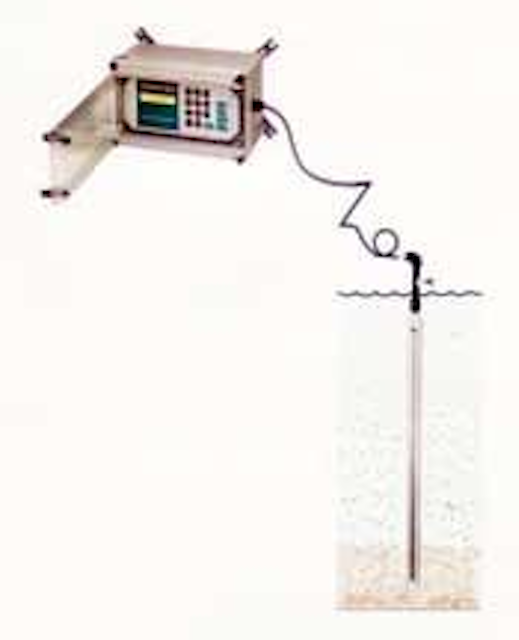 Click here to enlarge image
Measuring the sludge level in dissolved air floatation tanks, where the sludge is aerated and floats to the surface, is simplified with the Markland Model 602 Sludge Depth Meter. The meter has four power levels to adjust for different concentrations of sludge. This allows it to find the thick sludge in wastewater treatment plants and also find the very light flocs found in some drinking water plants. The meter is not limited to finding just sludge levels but can also be used to find the level of any interface in a liquid.
Markland Specialty Engineering
Toronto, Ontario
Tel: 416-244-4980
Web: www.sludgecontrols.com
Air flow meter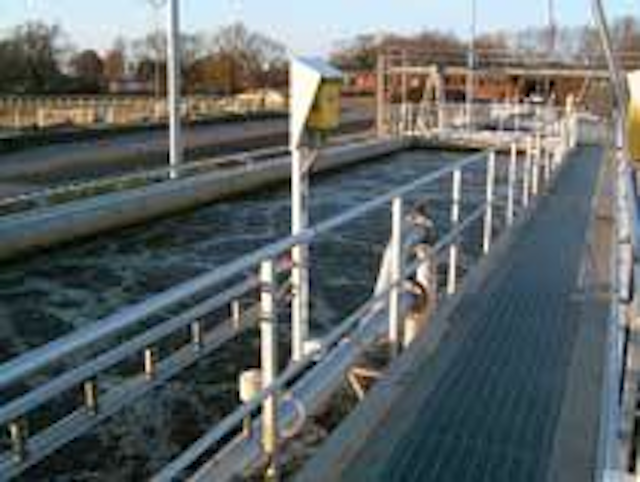 Click here to enlarge image
The new ST50 Flow Meter from Fluid Components International (FCI) is now available with a wireless communication option. Using a wireless IR technology built-in to the ST50 flow meter and a standard, low cost PDA, field technicians can obtain measurements, make setting changes and read trouble-shooting codes without ever having to open the instrument. This industry unique feature is ideal in applications for flow meters that are installed in hard-to-reach locations or where opening the instrument is labor intensive.
Fluid Components International
San Marcos, CA
Tel: 800-854-1993
Web: www.fluidcomponents.com
Jet aeration systems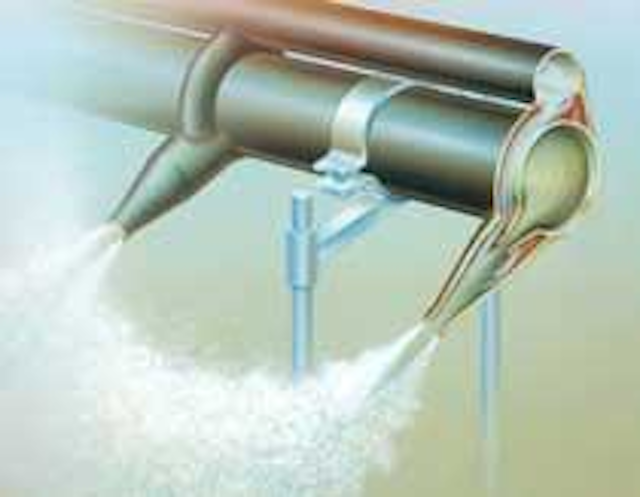 Click here to enlarge image
Siemens Water Technologies offers the Vari-Cant® jet aeration systems, which provide both aeration and mixing using proven principles of submerged jet aeration. By combining the company's state-of-the-art design and materials, the result is a system with improved performance and efficiency. In most applications, the jet aeration equipment is designed and fabricated of fiberglass for maximum strength and corrosion resistance.
Siemens Water Technologies
Tel: 913-422-7600 Web: www.siemens.com/water
Turbine agitator
Click here to enlarge image
Chemineer's HT Turbine Agitator is capable of handling virtually any process from aeration and sludge conditioning to chemical make up and disinfection. The agitators are ideal in critical applications where reliability is a key consideration. They are available with output speeds from 5 to 350 rpm and drive sizes from 1 to 1,000 hp. The unique design results in high strength, low wear, quiet operation, and minimal maintenance. The agitators are ideal in harsh, demanding water and wastewater treatment operating environments. Thousands of HT Agitators have logged years of service in blending, agitation, solids suspension, and gas dispersion applications, among many others.
Chemineer Inc.
Dayton, OH
Tel: 937-454-3200 Web: www.chemineer.com
Aerator, mixer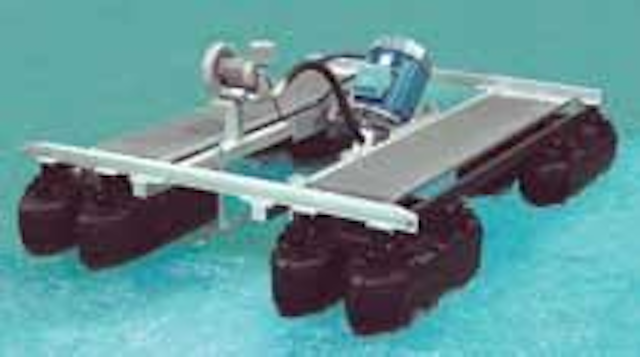 Click here to enlarge image
Aeration Industries' Aire-O2 Triton® process aerator/mixer provides high oxygen transfer, mixing to 33 feet deep, and dual-function operation for Biological Nutrient Removal process control in a single unit. Low-speed (900 rpm) operation ensures extended aerator life and quiet operation. The unit requires minimal maintenance and has few wear parts and no gear box. Other benefits include flexible mounting options for float and bridge mountings.
Aeration Industries International, Inc.
Minneapolis, MN
Tel: 800-328-8287 Web: www.aireo2.com
Aerated filters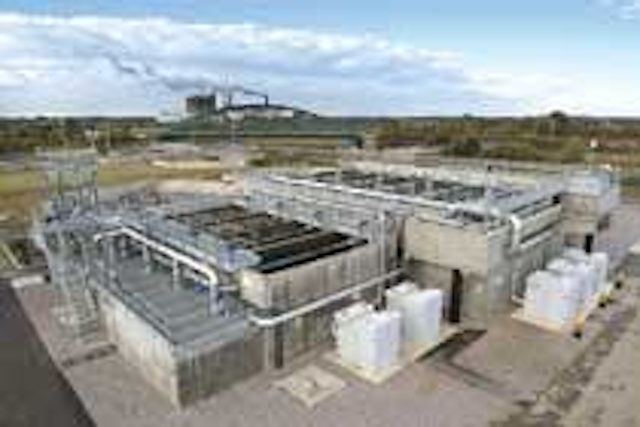 Click here to enlarge image
The Severn Trent Services Tetra® SAF™ submerged aerated filter is a simple process for the biological oxidation of ammonia-nitrogen and BOD for both municipal and industrial wastewaters. Typical loading rates are 80 lbs/1000 ft3/day BOD and 30 lbs/1000 ft3/day ammonia.
Severn Trent Services
Pittsburgh, PA Tel: 800-364-1600 Web: www.severntrentservices.com
Blower package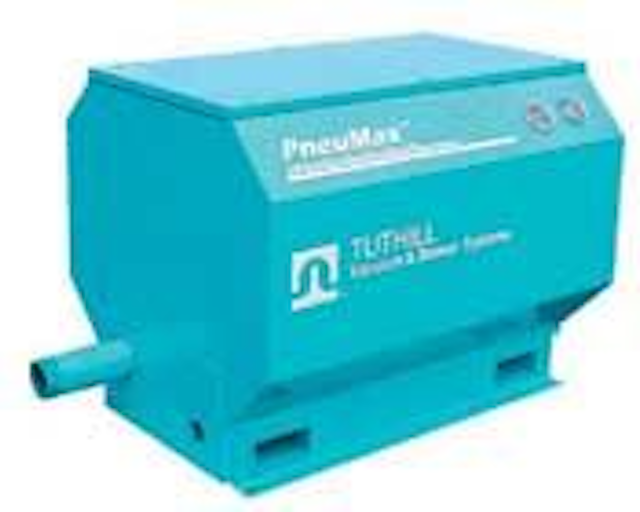 Click here to enlarge image
Tuthill Vacuum & Blower Systems' PneuMax line of low-noise rotary blower packages, including the new model 6008 Competitor® blower, are perfect for wastewater aeration. The new model increases the flow capacity of the company's PneuMax line of low-noise blower packages to the 800 CFM range, with operating pressures to 15 PSIG or vacuum levels to 16" Hg.
Tuthill Vacuum & Blower Systems
Tel: 800-825-6937
Web: http://vacuum.tuthill.com
Aerator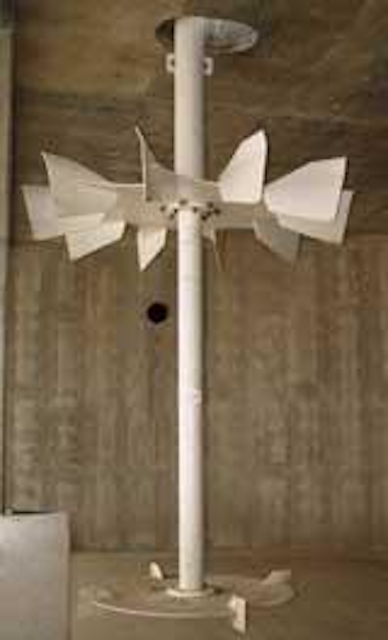 Click here to enlarge image
Eimco has introduced the latest Carrousel® system aerator, the energy efficient Excell®Aerator II with the Excell® velocity enhancer. The system provides clean water oxygen transfer rates greater than 3.65 lb O2 per motor HP per hour (3.85 lb O2 per shaft HP per hour) and power turndown capability up to 90. Plus, users receive the same biological process design support the company has provided to the U.S. market for the last 30 years now with no user license fee agreements.
Eimco Water Technologies
Salt Lake City, UT Tel: 801-526-2000 Web: www.eimcowater.com
Aeration system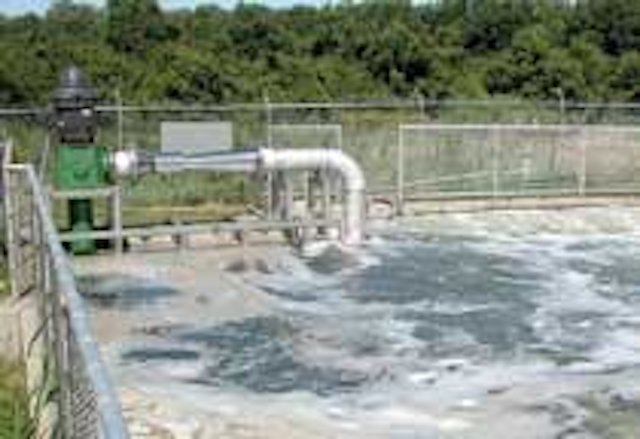 Click here to enlarge image
The Mazzei AirJection® system provides an efficient oxygen transfer but with a small footprint design. With no depth limitations, it is ideal for municipal and industrial wastewater systems. The system comes with a certified Standard Oxygen Transfer Rate and documented Alpha values of 0.9 and higher. The process uses a recirculating pump and patented Mazzei® Injectors to dynamically introduce oxygen into the water system. It is then delivered to the bottom of the pond, tank or reservoir and discharged through Mazzei® Mass Transfer Multiplier Nozzles™ which increase oxygen transfer in the surrounding water.
Mazzei Injector Corp.
Bakersfield, CA
Tel: 661-363-6500
Web: www.mazzei.net
Solar-powered circulators

Click here to enlarge image
SolarBee™ floating solar-powered circulators are designed to provide long-distance laminar flow for mixing oxygen in wastewater ponds. The approach conserves dissolved oxygen by distributing super-saturated surface water throughout the pond, thus reducing aerators' run time by as much as 50%. The circulators can reduce effluent BOD, TSS and ammonia. In addition, they can help solve problems involving overloading, odors and sludge build up. The circulators are constructed from stainless steel and corrosion-resistant polymer.
SolarBee, Division of Pump Systems Inc.
Dickinson, ND
Tel: 866-437-8076
Web: www.solarbee.com