Exhibitor Products
Urban Water Management 2008 addresses the management and control of stormwater and natural waters around and through urban areas.
Mar 1st, 2008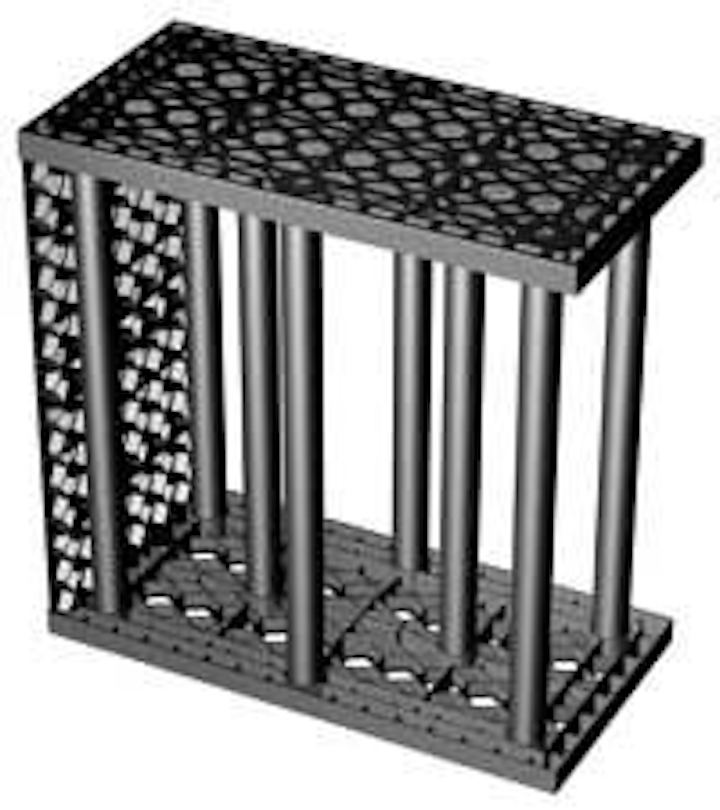 March 31–April @ 2, 2008, Louisville, Kentucky
Urban Water Management 2008 addresses the management and control of stormwater and natural waters around and through urban areas. It focuses on topics such as stormwater BMPs, Phase II regulations, green infrastructure, low impact development, and funding of municipal and industrial water management programs. It covers design, construction, maintenance and emerging technologies for urban water quality.
On the exhibit floor, attendees will have an opportunity to check out some of the latest and greatest urban water technologies and network with industry peers. The following companies are exhibiting at Urban Water Management 2008.
For more information or to register,
see http://www.urbanwatermgt.com.
Stormwater Storage
Click here to enlarge image
Brentwood's new StormTank™ Stormwater Storage Modules are a high–void, strong, affordable alternative to crushed stone, concrete structures, or pipe chambers for subsurface stormwater detention or infiltration basins. They offer ample void space (97%) and are load–rated for use under parking lots, athletic fields, parks, etc. The entire StormTank Storage System is built on–site from 18" wide x 36" long top/bottom panels and side panels made of rugged, lightweight polypropylene and 2 3/8" diameter PVC columns (18"–36" lengths).
Brentwood Industries Inc.
Booth 301
Filtration system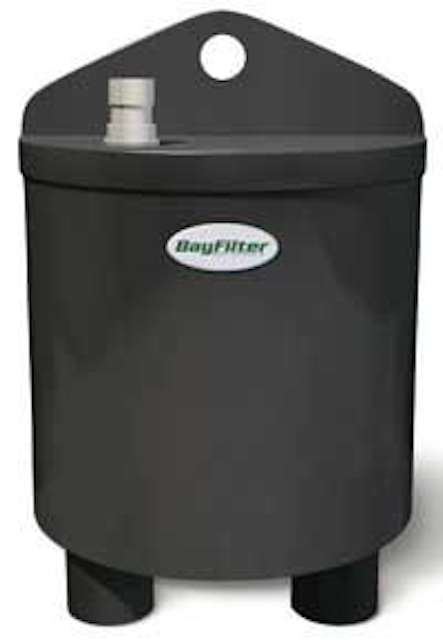 Click here to enlarge image
BaySaver Technologies' multilayered underground sand filtration system removes very fine sediment and nutrient pollutants from stormwater runoff at a flow rate of 30 gpm per cartridge. As stormwater makes its way through 43 square feet of surface area per cartridge, the system removes more than 80% TSS (d50=23.2 microns) and greater than 50% of total phosphorous including dissolved phosphorus.
BaySaver Technologies Inc.
Booth 200
Screening system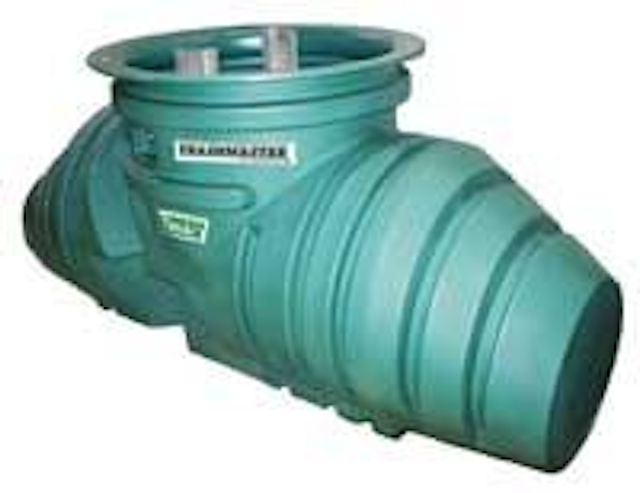 Click here to enlarge image
The ChannelGuard™ System from Fresh Creek Technologies is an extension of the company's Netting Trash–Trap® product line. It is an engineered solution to capture trash and debris in large concrete drainage and discharge channels. The system spans the channel and collects water–borne trash in disposable nets. The company also offers the TrashMaster™ Net Capture System for low–flow applications.
Fresh Creek Technologies Inc.
Booth 311
Lining, rehab systems
Ultraliner is a provider of rehabilitation solutions. The company's products offer a consistent modulus, consistent wall thickness, and consistent corrosion and abrasion resistance, thereby enabling long–term maintenance planning. Ultraliner specializes in: 3" to 24" PVC pipes; 6" to 120" HDPE pipes; trenchless lateral connections with electrofused HDPE inverted saddles; and structures such as manholes, lift stations, wet wells, box & open culverts, tunnels, tanks, digesters, and treatment plants.
Ultraliner Inc.
Booth 503
Pollutant removal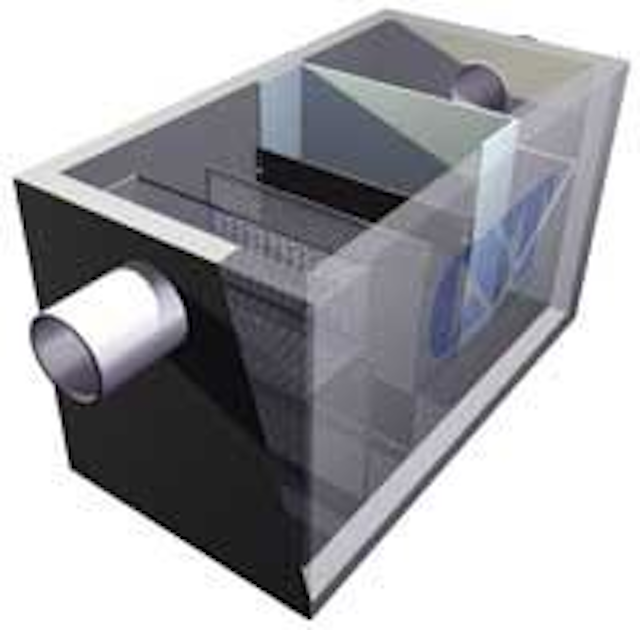 Click here to enlarge image
The CrystalStream stormwater treatment system provides pollutant removal for post–construction applications across a wide range of pollutants and flows. This product has been tested through the EPA's ETV program. Pollutants captured include sediment, oil and other hydrocarbons, nitrogen and phosphorus, trash and debris, and many other associated pollutants. The company provides site–specific engineering to meet the long–term goals of individual stormwater programs.
CrystalStream Technologies
Booth 101
Pipeline inspection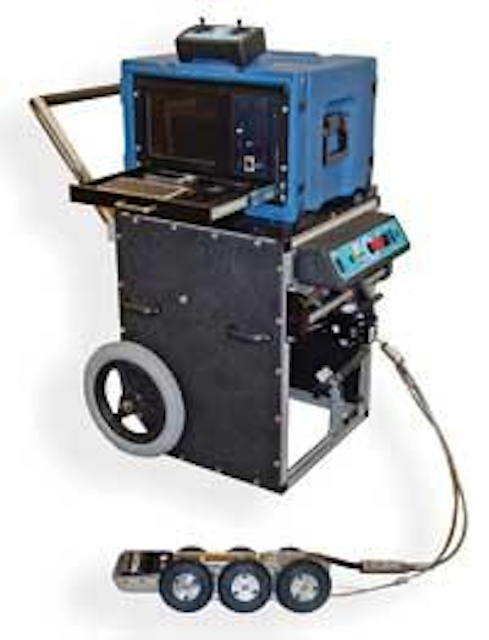 Click here to enlarge image
The new K2 Series portable CCTV pipeline inspection system from CUES can be mounted in a wide range of vehicles, trailers, or used as a standalone system. It includes an ergonomic hand–held control that operates all CUES transporters and pan & tilt/zoom cameras. The station features built–in diagnostics for the entire system, including the video cable.
CUES Inc.
Booth 501
Engineering, consulting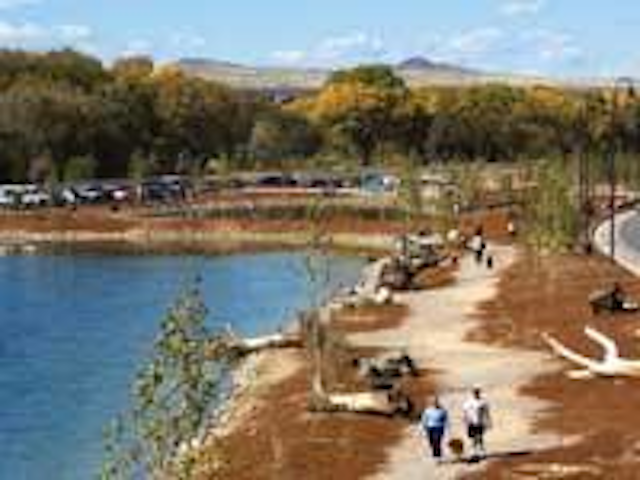 Click here to enlarge image
Founded in 1917, architectural, engineering and consulting firm HDR provides practical, cost–effective solutions to today's water resources challenges. In cases where the human imprint has significantly altered natural physical and biological processes, HDR can work with clients and stakeholders to restore impaired areas. Project types include: atmospheric science, coastal engineering and restoration, dams and hydraulic structures, ecosystem restoration, fisheries science and design, flood damage mitigation and control, sustainable watershed solutions, urban stormwater management and water quality consulting.
HDR Inc.
Booth 309
Bioretention system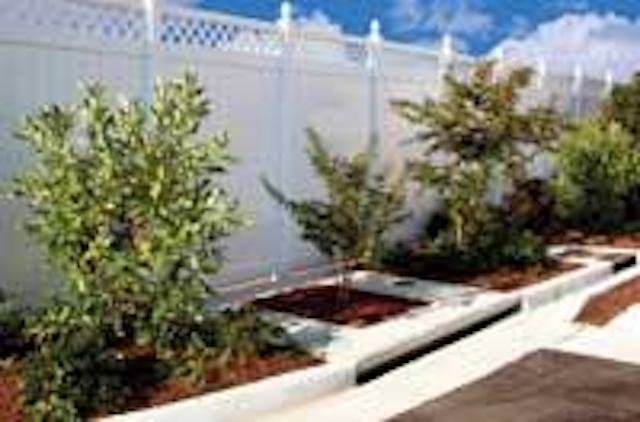 Click here to enlarge image
The Filterra® Stormwater Bioretention Filtration System harnesses the power of nature to capture, cycle and immobilize pollutants to treat urban runoff. The combination of landscape vegetation and specially designed filter media allows bacteria, metals, nutrients and TSS to be removed naturally. The system is well suited for the ultra–urban environment with high pollutant removal efficiencies as well as simple, safe and cost–effective maintenance.
Filterra
Booth 410
Stormwater treatment, control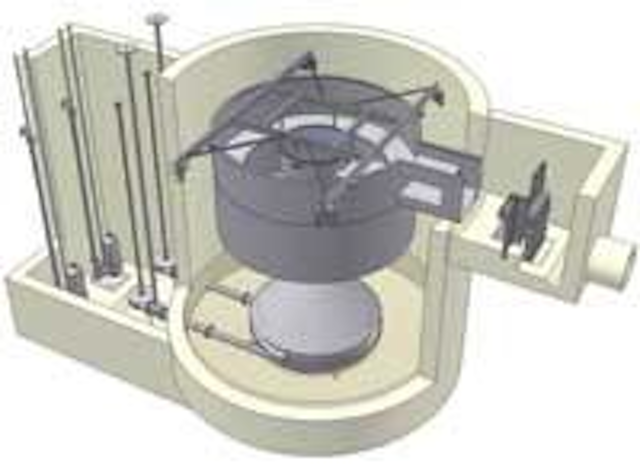 Click here to enlarge image
Hydro International is one of the world's largest providers of products that control and treat stormwater, wastewater and combined sewer overflows. The company's products are used by municipalities, water utility managers and private developers to control the quantity of runoff from wet–weather events and improve its quality.
Hydro International
Booth 305
Detention/retention systems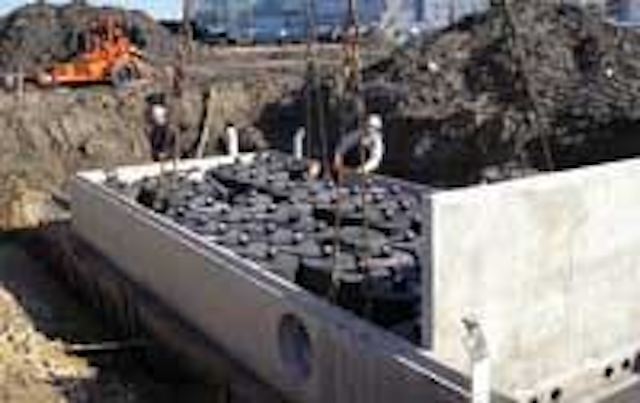 Click here to enlarge image
CONTECH Stormwater Solutions offers a comprehensive line of treatment and detention/retention technologies backed by a knowledgeable team of experts. With independently verified test results, extensive field monitoring, and straightforward technical information, the company's systems helps customers achieve their water quality goals by providing comprehensive stormwater treatment technologies that remove a variety of pollutants from urban runoff, including TSS, soluble heavy metals, oil and grease and total nutrients, with environmentally sound products specifically designed to meet national, state, and local regulations.
CONTECH Stormwater Solutions
Booth 400
Plastic pipe
Freedom Plastics was founded in 1976 in Janesville, WI, as a PVC pipe manufacturer. The company has grown to become a leading PVC pipe manufacturer, with production facilities in Wisconsin, Florida, and Idaho. Freedom's product lines are used in sewer, water, irrigation, residential and commercial plumbing, water treatment, and industrial applications, as well as a variety of custom applications.
Freedom Plastics
Booth 402
Sediment filter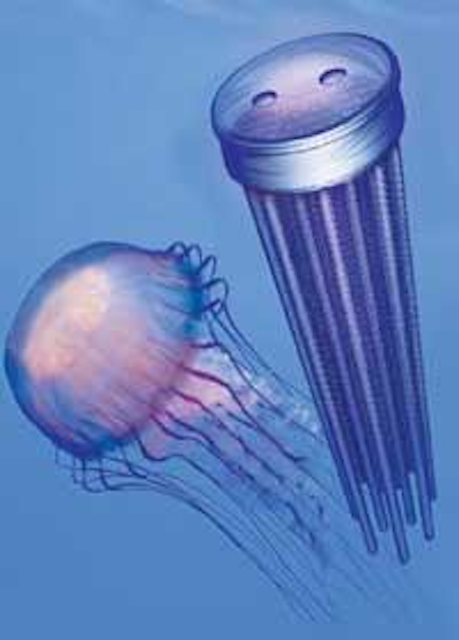 Click here to enlarge image
The Jellyfish™ fine sediment filter from Imbrium Systems provides integrated pretreatment and filtration of stormwater runoff in a single compact structure. Trash, oil, and coarse sediments are removed in the pretreatment stage, followed by removal of fine sediments and adsorbed pollutants in the filtration stage. The patent–pending system employs cartridges with unique, high surface area filtration tentacles to remove fine sediments while providing extraordinarily high hydraulic conductivity.
Imbrium Systems
Booth 409
Treatment systems
Bio–Microbics' current product lines include decentralized wastewater transfer and treatment systems, stormwater treatment equipment, wastewater screening devices, commercial grease interceptors and fill media for the global water, wastewater and stormwater treatment industries. The company's products have been used successfully for many years in municipal, industrial, marine, commercial and residential water, wastewater and stormwater applications.
Bio–Microbics Inc.
Booth 104
Porous paving systems
Invisible Structures Inc. has been in the stormwater management business since 1982 with its porous paving systems Grasspave2 and Gravelpave2, ring and grid structures for grass and gravel drivable surfaces. Large roll sizes cover areas quickly while either protecting grass roots from compaction or containing small gravel to eliminate gravel migration.
Invisible Structures Inc.
Booth 209
Screening systems

Click here to enlarge image
Johnson Screens, a Weatherford company, is a provider of liquid/solid separation and direct media retention solutions. Products and services include: passive intake screens, which provide uninterrupted water withdrawal from lakes, rivers and oceans; water well screens, both stainless steel and PVC continuous slot, with a very high open area allowing water to enter the well freely; and progressing cavity pumps, which, although new to the Johnson Screens family, have been used as a fluid transfer pump for many years.
Johnson Screens
Booth 404
Stormwater treatment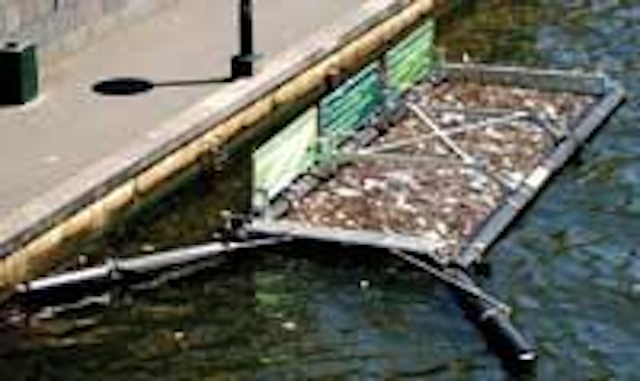 Click here to enlarge image
Stormwater Systems Inc. offers innovative solutions for removing impurities from stormwater runoff and eliminating floating litter from surface waters. The company's products promote a systematic approach to cleaning stormwater and the surface waters affected by stormwater runoff. Stormwater Systems carefully reviews and selects products that represent the most effective solutions for cleaning stormwater and surface water bodies.
Stormwater Systems Inc.
Booth 500
Pumping systems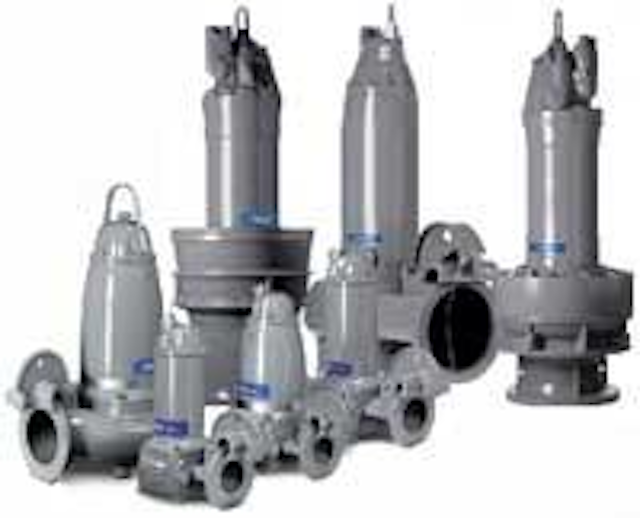 Click here to enlarge image
ITT Flygt is a designer, manufacturer and provider of heavy–duty electric submersible pumps and flow generating equipment. The company has an extensive line of both submersible and gasoline–driven pumps for emergency pumping needs, dewatering sites, flood control, stormwater management and wastewater pumping.
ITT Flygt Corp.
Booth 401
Water quality monitoring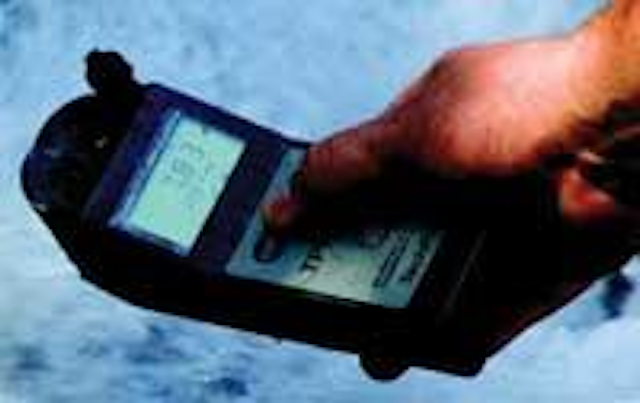 Click here to enlarge image
Myron L's TechPro II instruments have all the functionality of the previous TechPro line but have been redesigned to include new and improved features with greater performance. The TP1, TPH1, and TH1 deliver the accurate, precise, repeatable results required in critical water quality parameter measurements of conductivity and TDS (TP1 and TPH1), pH (TPH1 and TH1) and temperature.
Myron L Co.
Booth 414
Building materials
Headquartered in West Palm Beach, FL, Rinker Materials produces heavy building materials with principal operations in Florida and Arizona, plus additional operations in 29 states. Products manufactured include crushed stone, cement, concrete, concrete block, concrete pipe and asphalt.
Rinker Materials – Concrete Pipe Division
Booth 405
Hydrocarbon cleanup
CI Agent is a non–toxic, environmentally friendly polymer that solidifies hydrocarbon instantaneously and is used to meet Federal SPCC and Phase I&II regulations in a simple cost effective manner.
C.I. Agent Solutions
Booth 207
Rainfall monitoring
OneRain provides high–quality data and professional services to customers who need accurate rainfall information to make high–value decisions. With its vertical involvement in rainfall measurement, from gages through remote sensing and storm analysis, OneRain collects and distributes real–time and historical rainfall data. Products and services include: end–to–end design and implementation of hydrometeorological monitoring networks for urban and flash flooding, dam safety, stormwater and wastewater management; evaluation and modernization of existing systems; mission critical software and data services; real–time, gage–adjusted radar rainfall information with up to 2–hour forecast capability.
OneRain
Booth 204
Detention systems
StormTrap® is a precast stormwater detention system custom–made to meet each site's exact characteristics. The modular system is designed to maximize the total volume of water stored while minimizing the project's overall investment.
StormTrap
Booth 100
Flow monitoring
For over 35 years Marsh–McBirney has served engineers and professionals in the water and wastewater flow measuring field. Products include: sewer and open channel flow meters; portable flow meters; data delivery services; and full–pipe water flow meters.
Marsh–McBirney Inc.
Booth 306
Erosion Control
D2 and Ultra Tech provide a complete line of products for erosion control, storm water management, and spill containment requirements. Specializing in unique products that help comply with NPDES and other regulations.
D2 Land & Water Resources/UltraTech INt'l
Booth 108
Water Monitoring
Hach Environmental designs, manufactures, and services Hydrolab and OTT instruments. Hydrolab multi–perameter water quality instruments incorporate multiple sensors into a single housing and are used for either unattended monitoring or sampling and profiling.
Hach Environmental
Booth 308