Products & Services--Lab, Sampling
Real time organics monitoring with the new Real UVT Online monitor provides instantaneous water quality data that is vital for several of the most common water and wastewater treatment applications.
Jan 1st, 2008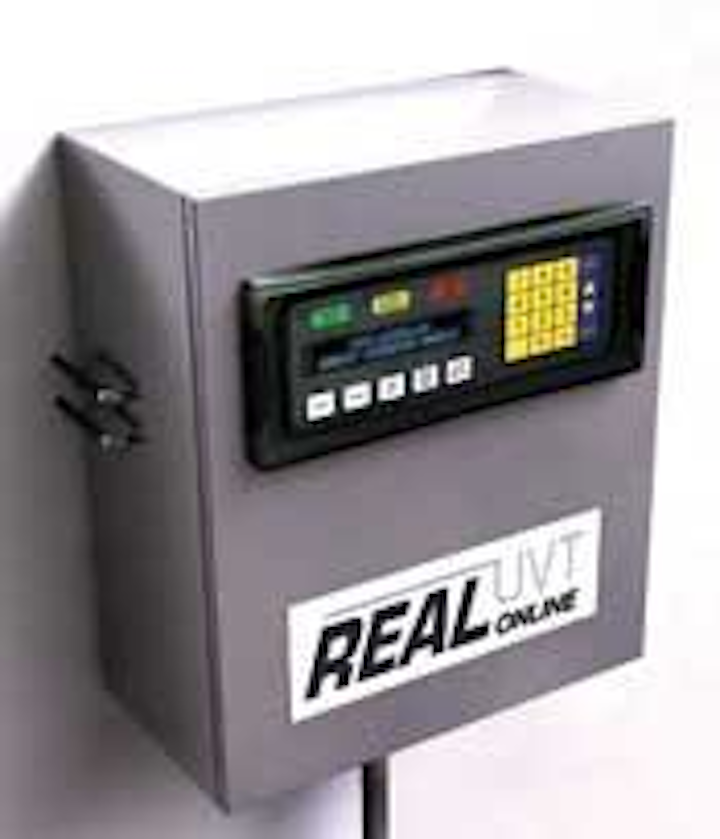 Organics monitoring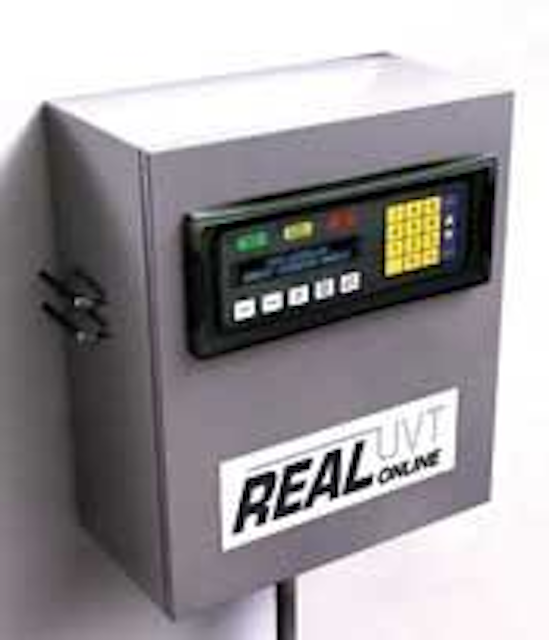 Click here to enlarge image
Real time organics monitoring with the new Real UVT Online monitor provides instantaneous water quality data that is vital for several of the most common water and wastewater treatment applications. The monitor uses patent pending Ortho-Beam technology to overcome the inherent problems associated with conventional online UV 254nm instrumentation.
Real Tech Inc.
Whitby, Ontario
Tel: 877-779-2888
Web: www.realtech.ca
Turbidity meter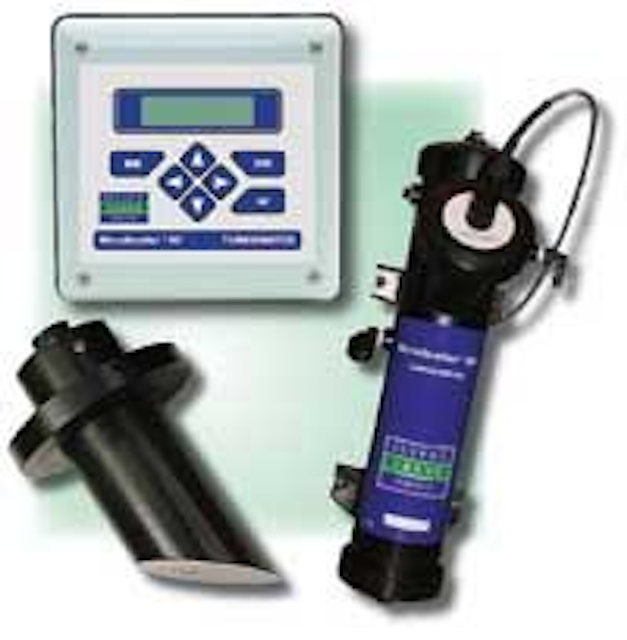 Click here to enlarge image
The new MicroScatterTM 90° turbidity meter is ideal for use with clean water and all types of raw water including wastewater discharge in both municipal and industrial applications. The meter is designed to monitor turbidity ranging from 0-200 NTU. The user is menu-prompted through set-up, calibration and operation. An optional fully programmable alarm board for high/low logic and dead band is also available.
Severn Trent Services
Colmar, PA
Tel: 215-997-4000
Web: www.severntrentservices.com
Chlorine residual analyzer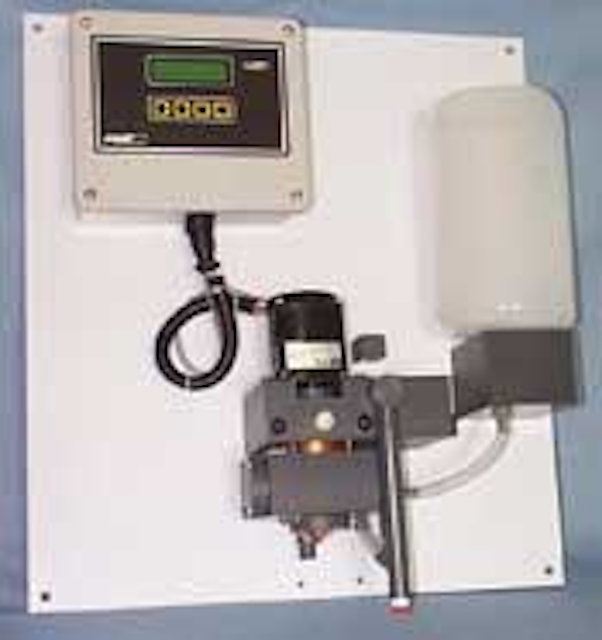 Click here to enlarge image
The Eagle Microsystems RA-1000 is an amperometric-type, precision, low maintenance instrument for analysis and control of chlorine residual. The unit is capable of measuring free or total residual using inexpensive white vinegar as the buffering agent. Alternatively a CO2 buffering system is available. The analyzer is available with either a gravity or peristaltic pump-fed reagent system.
Eagle Microsystems Inc.
Pottstown, PA
Tel: 800-780-8636
Web: www.eaglemicrosystems.com
Spectrophotometer
The SP600 is an advanced single-beam spectrophotometer that is specifically designed for water and wastewater testing. The instrument is equipped with a wide range of pre-programmed methods from ammonia to zinc. The instrument features wavelength scanning from 330 to 900 nm, a unique multifunctional sample chamber that handles a wide range of sample cells, datalogging and computer interface capability.
Orbeco-Hellige Inc.
Farmingdale, NY
Tel: 800-922-5242
Web: www.orbeco.com
Fluoride test
Hach's new SPADNS 2 arsenic-free fluoride test offers a green chemistry option that is equivalent to the Environmental Protection Agency reference method and is compatible with current Hach instruments. The test eliminates arsenic from the original SPADNS formulation by using non-toxic, proprietary agents to achieve identical results in the presence of chlorine. The absence of arsenic means no carcinogenic arsenic exposure to workers or the environment, and no arsenic disposal fees or negative consequences for improper arsenic disposal.
Hach
Loveland, CO.
Web: www.hach.com
Fixed monitoring systems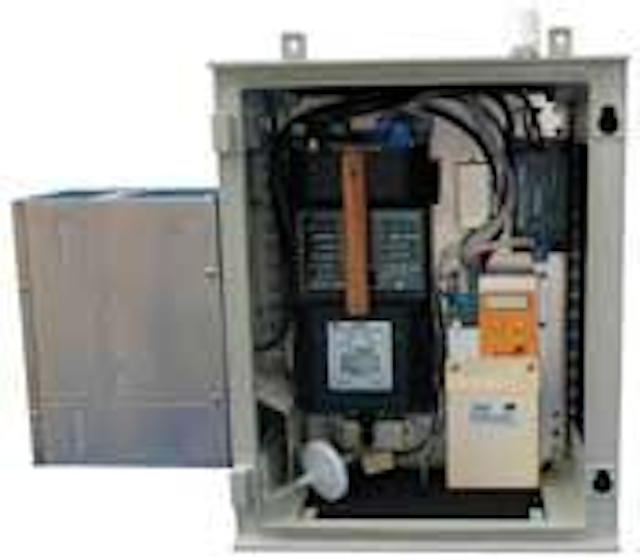 Click here to enlarge image
The Jerome 451 and 651 fixed monitoring systems from Arizona Instrument provide long-term, unattended environmental monitoring of mercury or hydrogen sulfide levels for indoor or outdoor applications. For large sites, multiple units can be linked to form a comprehensive perimeter or facility monitoring system.
Arizona Instrument LLC
Tempe, AZ
Tel: 800-528-7411
Web: www.azic.com
Sampling station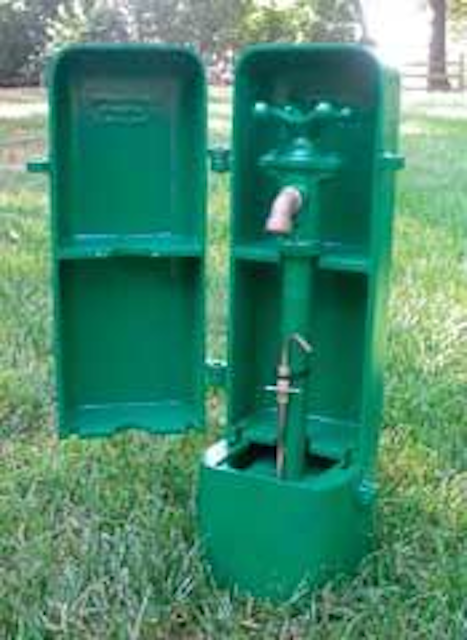 Click here to enlarge image
Safe and quick bacteriological sampling is a challenge for every water operator in the United States. The answer for many water quality professionals has been the selection of the Eclipse #88 Sampling Station for their dedicated sampling sites. Dedicated sampling sites have proven to deliver a secure place available 24 hours a day, a reduction in false-positives, and large man-hour savings.
Kupferle Foundry Co.
St. Louis, MO
Tel: 800-231-3990
Web: www.hydrants.com
LIMS software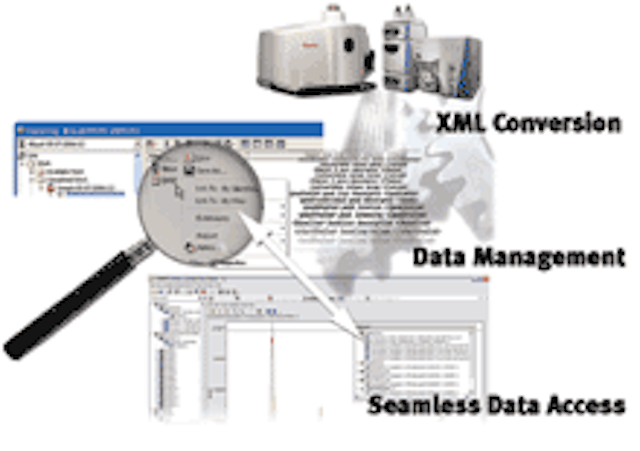 Click here to enlarge image
Thermo Fisher Scientific has incorporated data management functionality into its Nautilus LIMSTM version 8.0. Now installed with Data Manager, the LIMS can capture, archive and store both derived and raw instrument data, permitting users instant access and manipulation of the data without the original software.
Thermo Fisher Scientific
Philadelphia, PA
Tel: 866-463-6522
Web: www.thermo.com/informatics
Water analysis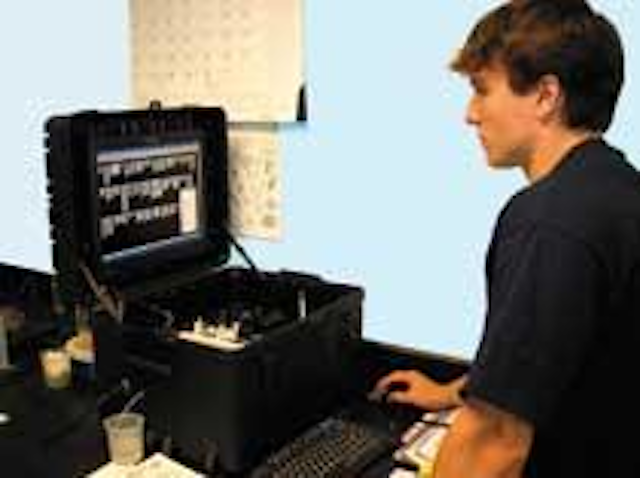 Click here to enlarge image
Water quality instrumentation manufacturer Fluid Imaging Technologies has introduced the FlowCAM® particle imaging and analysis system designed to monitor the biological makeup of water. The system automatically takes hi-resolution, full color digital images of every particle and cell in a fluid and saves them with their corresponding data sets for instant display and analysis.
Fluid Imaging Technologies
Yarmouth, ME Tel: 207-846-6100 Web: www.fluidimaging.com
Ion chromatography column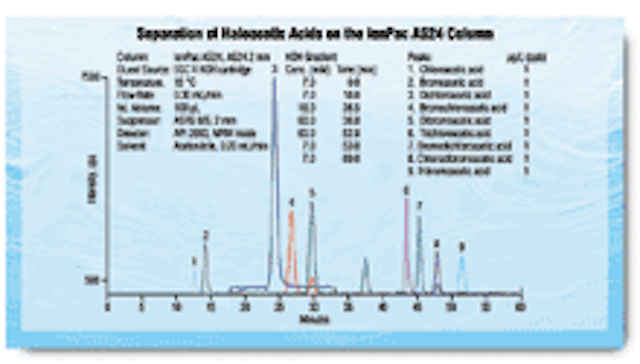 Click here to enlarge image
The IonPac® AS24 is a high-capacity anion-exchange column designed for the separation of haloacetic acids (HAAs) and bromate in drinking water prior to detection with MS or MS/MS. It can also be used to determine trace bromate using two-dimensional ion chromatography.
Dionex Corp.
Sunnyvale, CA
Tel: 408-737-0700
Web: www.Dionex.com
TOG/TPH analyzer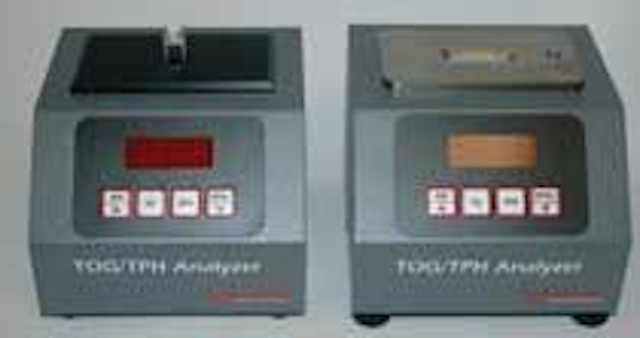 Click here to enlarge image
The U.S. Environmental Protection Agency (EPA) has established limitation guidelines for discharges of "oily wastes" from facilities that produce, maintain or rebuild metal products and machinery. These limits on oil and grease concentration levels are forcing industrial facilities to monitor their effluent more closely prior to discharge which means more frequent measurements to ensure compliance.
Wilks Enterprise Inc.
South Norwalk, CT
Tel: 203-855-9136
Web: www.wilksir.com
Benchtop meters
The Orion Enhanced 3-, 4- and 5-Star Meters, available from Thermo Fisher Scientific, have a variety of new features. The most significant addition for all 3-Star and higher benchtop meters is Orion AutoTrationTM-500 XYZ autosampler operation. One application of this system is measuring pH, conductivity and temperature simultaneously in a stirred sample and capturing the data while users perform other tasks.
Thermo Fisher Scientific
Beverly, MA
Tel: 978-232-6102
Web: www.thermo.com/water
Turbidity measurement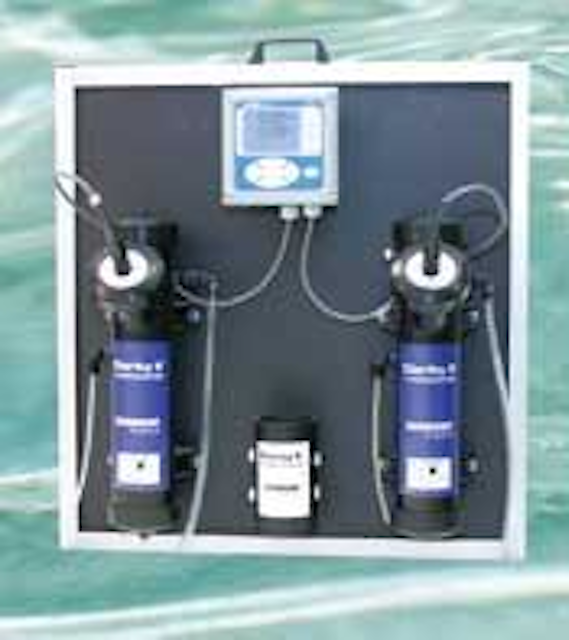 Click here to enlarge image
The Rosemount Analytical Clarity II Online turbidity system from Emerson Process Management allows drinking water treatment facilities to comply with U.S. EPA and international ISO regulations for measurement of water clarity. The complete system includes a single or dual sensor input analyzer, optical sensor(s); debubbler chamber(s) and all accessories for complete installation and operation.
Emerson Process Management
Rosemount Analytical Liquid Irvine, CA Tel: 800-854-8257 Web: www.raihome.com