New Literature
The SpillSafeTM Drum Scale from Force Flow monitors the amount of chemical used and the quantity remaining ...
Jan 1st, 2008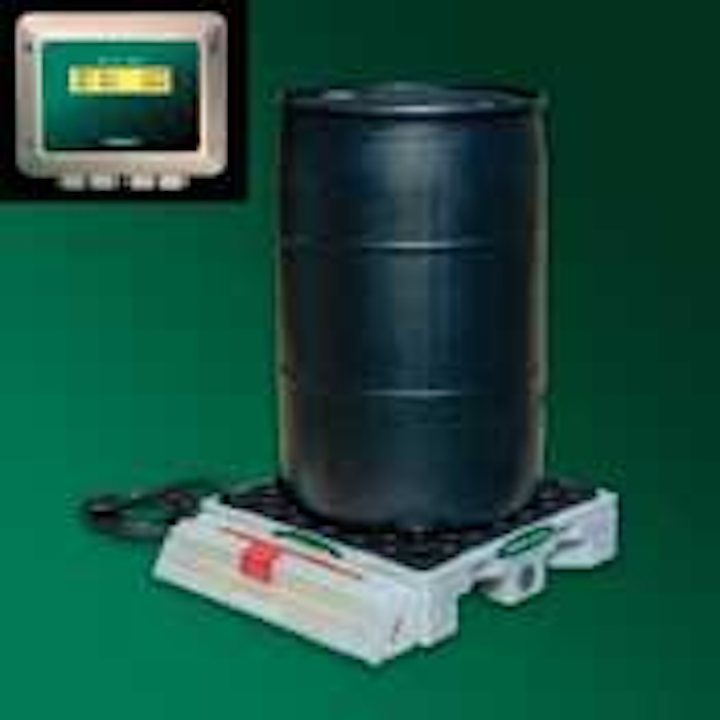 Drum scale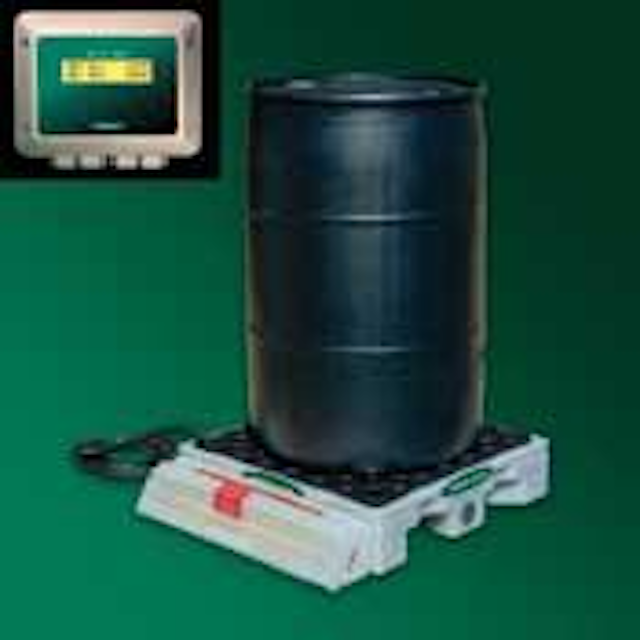 Click here to enlarge image
The SpillSafeTM Drum Scale from Force Flow monitors the amount of chemical used and the quantity remaining while also providing security against uncontained chemical spills. The unique patent pending scale allows the system to detect a leak and transmit early warning to the operator. A product brochure is available on the company's website.
Force Flow
Concord, CA Tel: 925-686-6700 Web: www.forceflow.com
Progressing cavity pumps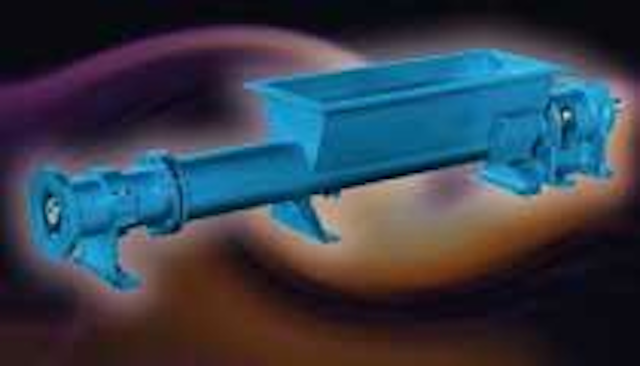 Click here to enlarge image
Literature discussing performance and applications of the Moyno® 2000 Model G2 Progressing Cavity Pump is available on the company's website. The pumps feature an open throat hopper design with an auger for positive product feed when handling semi-dry or high solids content sludges. They feature the company's crown gear-type universal joint, which is capable of accommodating exceptionally high torsional and thrust loads. Patented joint seals effectively protect the gear joints from pumpage contamination. The pumps offer flow rates to 400 gpm and pressure capabilities to 350 psi. They pass particles up to 1.5"in diameter and handle fluid viscosities up to 1,000,000 cps unassisted.
Moyno Inc.
Springfield, OH
Tel: 877-486-6966
Web: www.moyno.com
Peristaltic pumps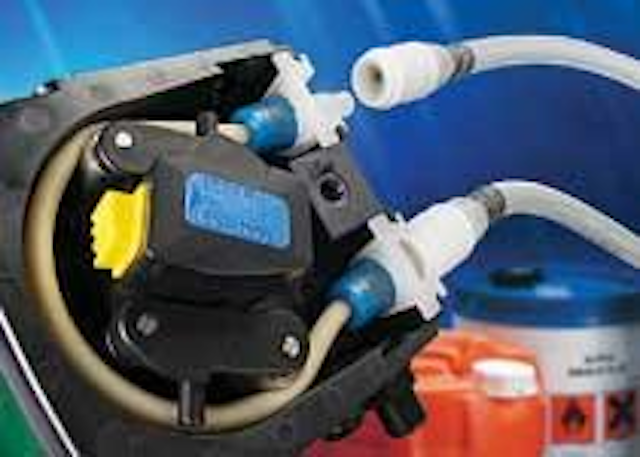 Click here to enlarge image
Watson-Marlow Bredel has launched the 520RE peristaltic pump for chemical injection applications. A datasheet is available on the company's website. The combination of the tube elements and pumphead design allows the pump to be used in applications requiring accurate metering, dosing and transferring. The 520 Series pumps with patented LoadSure® elements offer flows from 5 gph at 30 psi to 7 gph at 100 psi. The pumps contain fluids within the tube at all times, never allowing the fluid to come into contact with the pump mechanism.
Watson-Marlow Bredel Pumps
Tel: 800-282-8823
Web: www.watson-marlow.com
Flow monitoring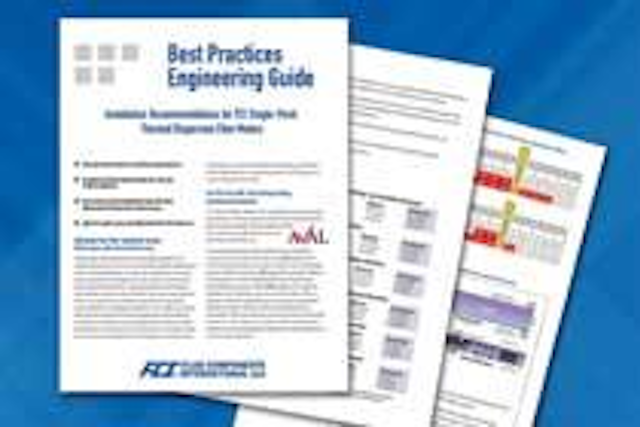 Click here to enlarge image
Instrumentation, process control and plant engineers with challenging air or gas flow measurement applications will find the new Best Practices Engineering Guide, Installation Recommendations for FCI Single-Point, Thermal Dispersion Flow Meters from Fluid Components International provides succinct data addressing actual field conditions.
Fluid Components International
San Marcos, CA Tel: 800-854-1993
Hybrid modems
The SRM6220 900 MHz and the SRM6320 2.4 GHz Hybrid wireless modems are the newest members of the Data-Linc Group SRM Family of wireless modems. PDF datasheets are available on the company's website. The modems feature Ethernet with serial tunneling capability that is compatible with most protocols like DF-1 and Modbus RTU.
Data-Linc Group
Bellevue, WA Tel: 425-882-2206 Web: www.data-linc.com
Custom pump stations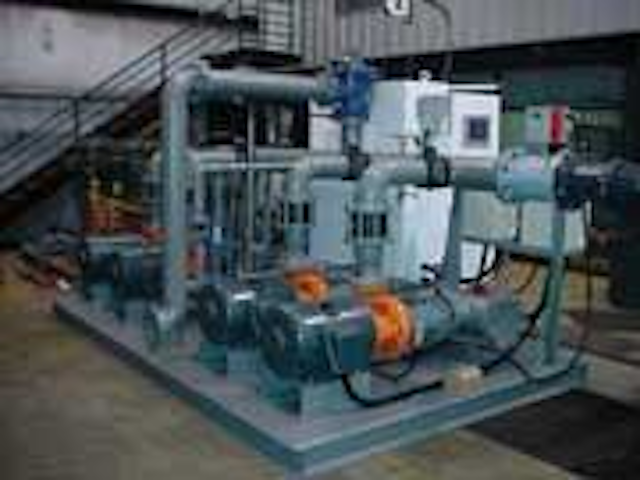 Click here to enlarge image
Information on National Pump's line of made-to-order custom pump stations is available on the company's website. The company manufactures its stations using end suction centrifugal, vertical multistage, vertical turbine, split case or any type of pump to meet the customer's needs. It offers complete engineered controls for SCADA, VFD, remote monitoring or control using any manufacturer desired. Cutler Hammer, Siemens, Allen Bradley, Unitronics, and or Square D systems are available.
National Pump Co.
Tel: 866-668-4914 Web: www.nationalpumpcompany.com
Automation training
Emerson Process Management has released its 2008 Global Course Catalog available in print or CD. The catalog describes more than 300 training courses designed to facilitate the engineering, operation, maintenance, and optimization of industrial process automation systems and devices. It provides course descriptions, schedules, and sites for classes on process control, including the PlantWeb® digital plant architecture, Foundation Fieldbus technology, and various automation systems including the DeltaV® digital automation system, Ovation® expert control system, PROVOX®, RS3®, and WDPF control systems.
Emerson Process Management
St. Louis, MO Tel: 800-338-8158
Enclosures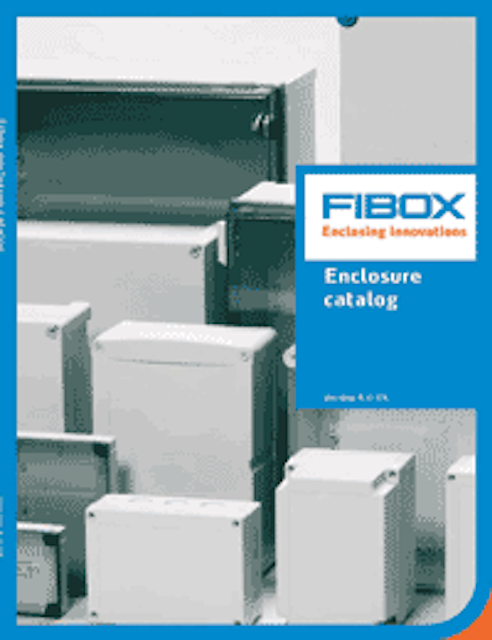 Click here to enlarge image
Fibox Enclosures has published a new 176-page 4.0 Enclosure Catalog, offered in hard copy and on-line. The catalog features eight RoHS compliant, corrosion resistant enclosure families, available in polycarbonate, plus selected availability in ABS, aluminum, and fiberglass. Select enclosure models are designed for industrial, instrumentation, process control, outdoor, and hostile environment applications. Expanded product lines include many new sizes and accessories. Choose from over 900 standard units designed to protect electrical and electronic equipment. All families feature UL and cUL approvals. The catalog describes each product family and includes photos, detailed drawings from different views in both inch and metric dimensions, and complete ordering information for enclosures and accessories.
Fibox USA
Glen Burnie, MD
Tel: 888-342-6987
Web: www.fiboxusa.com