New Products
Alco Chemical has achieved NSF/ANSI Standard 60 approval for a range of its specialty polymer products ...
Jan 1st, 2008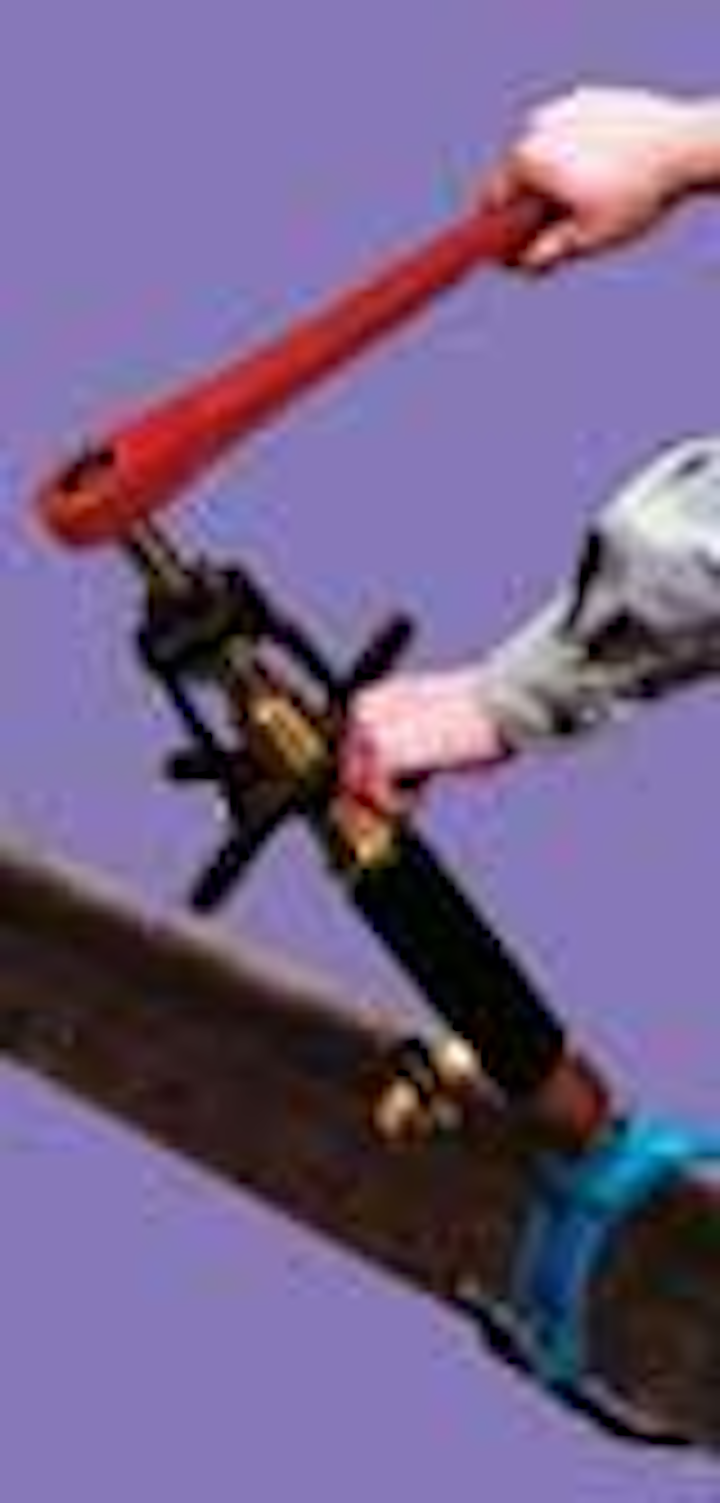 Specialty polymers
Alco Chemical has achieved NSF/ANSI Standard 60 approval for a range of its specialty polymer products designed to work in reverse osmosis and thermal distillation systems producing potable water. The approved products, designed to meet the diverse range of water conditions in today's rapidly changing environment, include Aquatreat® AR-935 and Aquatreat AR-636, sodium polyacrylate products used as general purpose dispersants and antiscalants; Aquatreat AR-540, a sulfonated multipolymer used as a calcium phosphate inhibitor and heavy metals stabilizer; Versaflex® ONE for severe calcium carbonate control, and Versaflex Si, maleic/sulfonated multipolymer products used for the control of silicates and polymeric silica.
Alco Chemical
Chattanooga, TN
Tel: 423-629-1405
Web: www.alcochemical.com
Drilling machines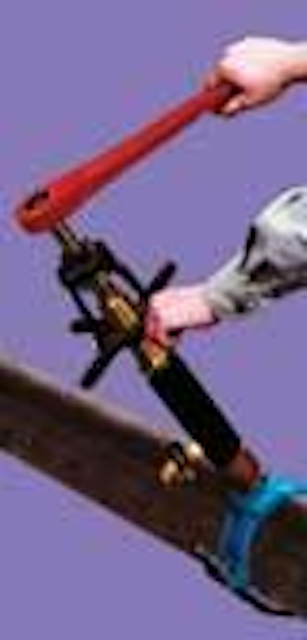 Click here to enlarge image
Reed's redesigned Drilling Machines feature a handy "flip clamp" on the star feed. Drilling machines cut or drill through a cast or ductile iron pipe wall via the corporation stop inserted into the service saddle while under pressure. They use Reed D series drill bits or hole cutters. With shell cutters and necessary adapters, these units can also be used on C-900 PVC pipe or PE water mains.
Reed Manufacturing Co.
Erie, PA
Tel: 800-666-3691
Web: www.reedmfgco.com
Water column profiling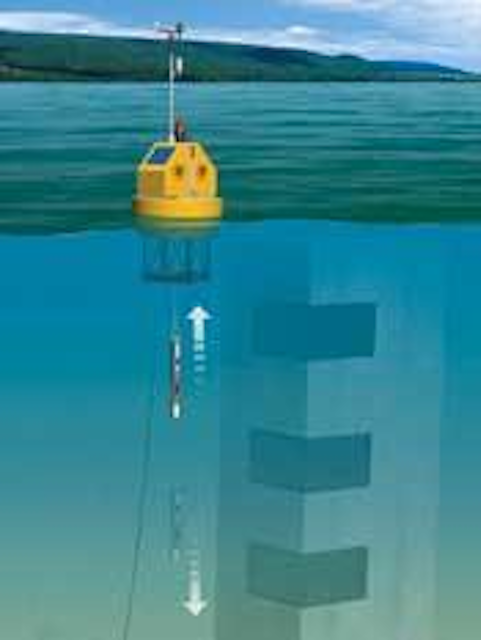 Click here to enlarge image
YSI Environmental offers its line of Vertical Profiling Systems for automated profiling of water columns. These systems are fully compatible with YSI sondes, enabling accurate water quality data collection in drinking water sources. Several deployment options are available, including a fixed profiling system, ideal for mounting on intake structures, and a buoy-based system for deployment in lakes and drinking water reservoirs.
YSI Environmental
Yellow Springs, OH
Tel: 800-897-4151
Pipeline strainer
Click here to enlarge image
Eaton's Model 91 Fabricated Tee-Type Pipeline Strainer protects expensive pipeline system components like pumps, nozzles, and instrumentation through removal of unwanted particulate matter from the system flow. Two different types of covers, bolted or davit assembly, are available for the Model 91. The bolted cover is cost effective and works well in applications where basket changing is infrequent.
Eaton Filtration LLC
Elizabeth, NJ
Tel: 908-787-1000
Web: www.eaton.com
Coating system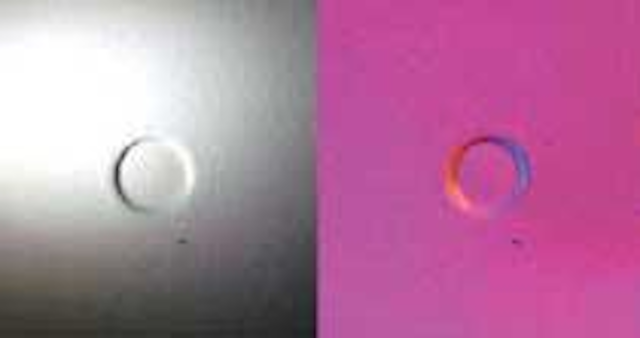 Click here to enlarge image
Sherwin-Williams Industrial & Marine Coatings now offers its Duraplate® UHS Ultra High Solids Epoxy with fluorescing Optically Active Pigments (OAP), allowing water and wastewater professionals to check coatings instantly for pinholes, holidays and other discontinuities to verify uniform coverage and proper film thickness. The new formulation now is the only product of its type meeting the requirements of NSF Standard 61 for potable water tanks of at least 1,000 gallons.
Sherwin-Williams Co.
Cleveland, OH
Tel: 800-524-5979
Web: www.sherwin-williams.com/im
Suspended solids meter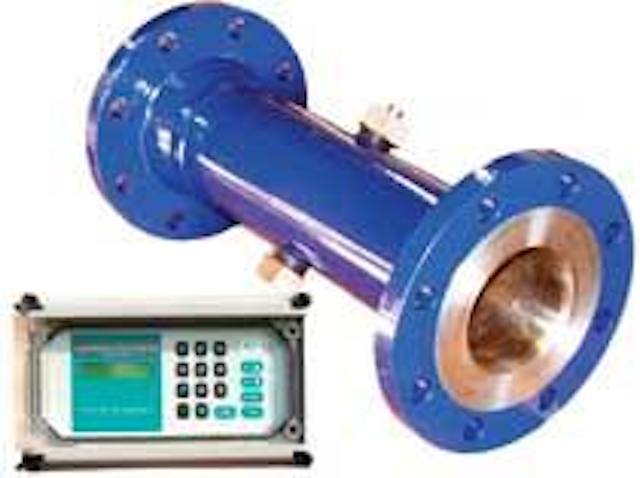 Click here to enlarge image
Easily measure the concentration of sludges or slurries without the reading being affected by color using the Markland Model 502 Suspended Solids Meter. It uses the attenuation of ultrasound to read the concentration. The meter can be mounted in open top tanks or pipelines. It measures slurries that are too thick for optical methods. Ultrasound is inherently safe so it requires no permits or regulatory approvals to operate.
Markland Specialty Engineering
Toronto, Ontario
Tel: 416-244-4980
Web: www.sludgecontrols.com
Check valves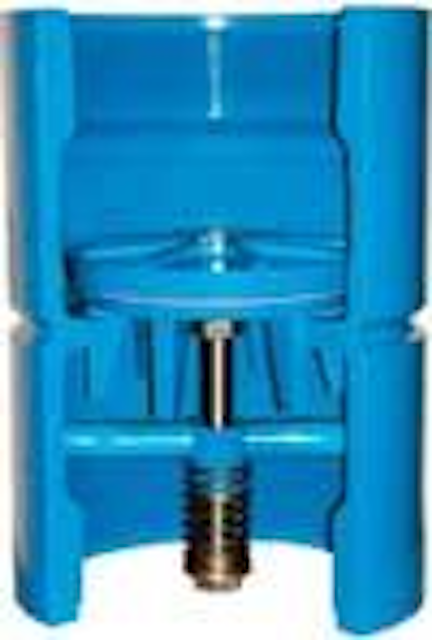 Click here to enlarge image
Danfoss Flomatic has introduced the latest addition to the growing "Heavyweight Champ" family of 80DIX check valves. The new 12" Model 80DIX check valve (NPT female connection) is designed for larger submersible pumps for well water, irrigation public and pump booster systems. The valve features a double guided poppet, with a ductile iron body and has anti-poppet spin lugs with stainless steel fasteners.
Danfoss Flomatic Corp.
Glens Falls, NY
Tel: 800-833-2040
Web: www.flomatic.com
Meter security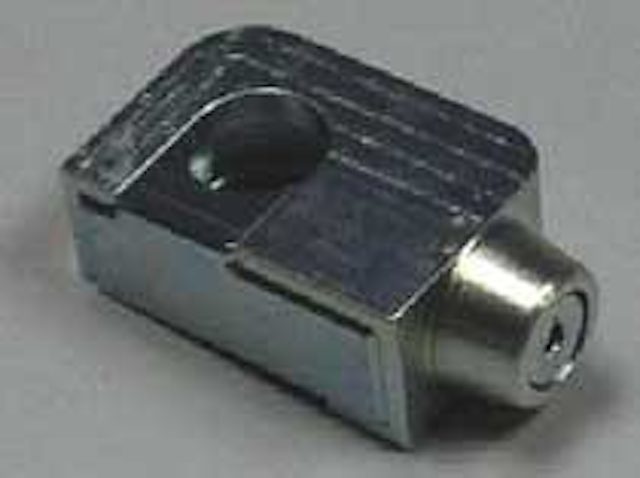 Click here to enlarge image
Abloy Security announces the launch of the new Shut-Out® Defender, a security device to prevent the redirection of piping to bypass residential meters. The device fits snugly over the meter coupling nut, defending against theft. The system features a High Security Abloy® cylinder with steel body and hardened steel, chrome-plated face. The locks are suited for all types of weather ranging from freezing to coastal environments since all component parts are highly resistant to wear, dirt, moisture, corrosion and freezing.
Abloy Security Inc.
Irving, TX
Tel: 800-367-4598
Web: www.abloyusa.com
Colorimeters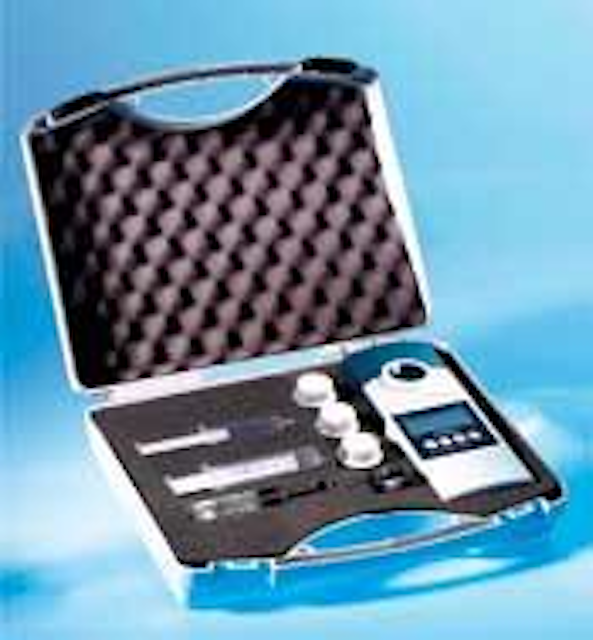 Click here to enlarge image
The Orbeco-Hellige SC400TM is a waterproof, handheld colorimeter that is available in a wide variety of water quality parameters including chlorine, fluoride, phosphate and iron. The instrument features a large backlit display, a real time clock, datalogging features and a user calibration mode which allows the user to calibrate against prepared standards.
Orbeco-Hellige Inc.
Farmingdale, NY
Tel: 800-922-5242
Web: www.orbeco.com
Check valve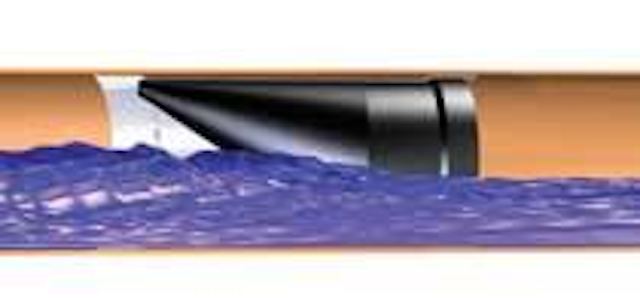 Click here to enlarge image
Larox Flowsys has introduced the Wastop, an advancement in check valve technology. The new valve was developed to solve the problem of jamming or clogging of duck bill or swing check valves when handling solids. The valve has several other advantages such as the lowest head loss of any check valve available, and is excellent for odor and pest control. It is available in sizes ranging from 4" to 48."
Larox Flowsys Inc.
Linthicum, MD
Tel: 888-356-9797
Web: www.larox.us
Water modeling
Telog Instruments, a supplier of remote monitoring systems, and Wallingford Software, a developer of hydraulic modeling software, have agreed to collaborate on the development of a real-time, networked water modeling application. The application solution combines Telog's Enterprise data acquisition system with Wallingford's InfoWorks modeling software application to provide calibrated, real-time website hosted information on environment water events and forecast management.
Telog Instruments
Web: www.telog.com
Web: www.wallingfordsoftware.com
Sodium hypochlorite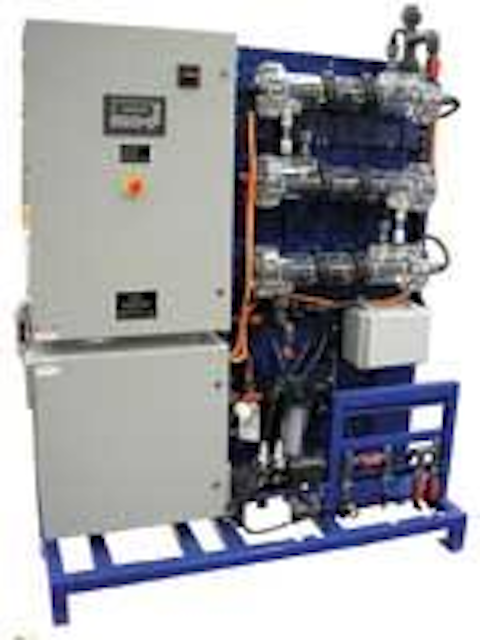 Click here to enlarge image
Severn Trent Services recently introduced a new skid-mounted ClorTec On-site Sodium Hypochlorite Generating System. The new system integrates the company's on-site generation technology into a pre-packaged design that can be installed and producing hypochlorite in less than one day. On-site generation is a cost effective, reliable and safe alternative to chlorine gas and bulk sodium hypochlorite. The ClorTec systems range in capacity from 6 to 3000 pounds per day, generating a 0.8% sodium hypochlorite solution by combining three common consumables: salt, water, and electricity, to produce a chlorine equivalent.
Severn Trent Services
Torrance, CA
Tel: 800-524-6542
Web: www.severntrentservices.com