Products & Services--Scada & Process Control
Severn Trent Services has introduced the Capital Controls® Series 70CV3000 ChloromaticTM 3000 Intelligent Gas Flow Control Valve, a wall-mounted system designed for automatic control of chemical feed in water or wastewater applications.
Jan 1st, 2008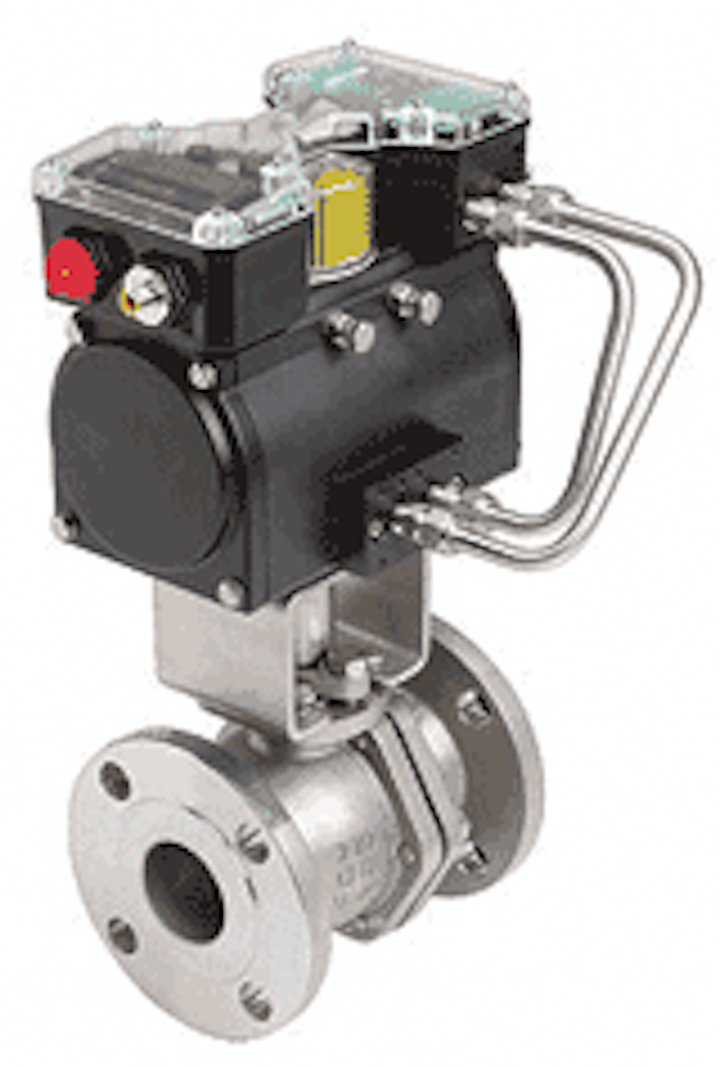 Chlorine feed system
Severn Trent Services has introduced the Capital Controls® Series 70CV3000 ChloromaticTM 3000 Intelligent Gas Flow Control Valve, a wall-mounted system designed for automatic control of chemical feed in water or wastewater applications. The system is an integrated, microprocessor-based controller with control valve that responds to multiple process signals from a water flow transmitter or chlorine residual analyzer.
Severn Trent Services
Fort Washington, PA
Web: www.severntrentservices.com
Linear/rotary control monitor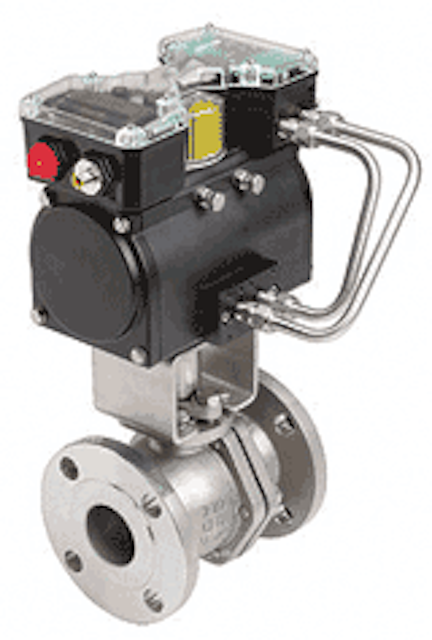 Click here to enlarge image
Tyco Flow Control announces the Westlock XR® linear/rotary control monitor for valve actuation applications. The stand-alone field device has non-contact sensor for positioning and a fully encapsulated electronics modules for detailed Automated Valve Package performance information. It is designed to convey critical information to process managers quickly and in a wide range of formats. The XR controller's patent-pending technology captures the variables required to develop a pressure profiling baseline dynamically – while in service.
Tyco Flow Control
Princeton, NJ
Web: www.tycoflowcontrol.com
Digital display gauge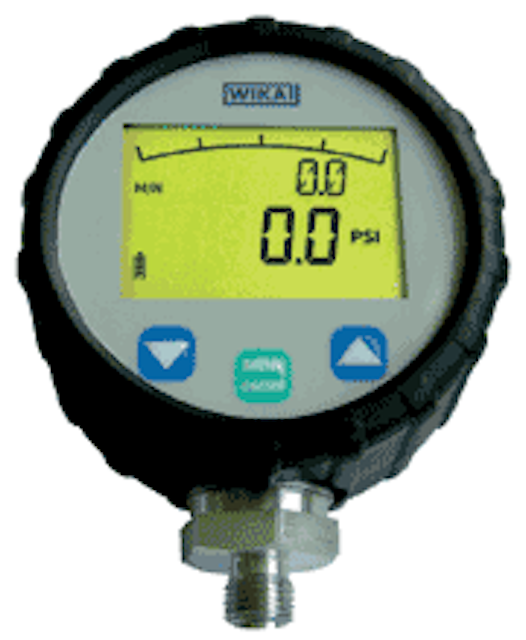 Click here to enlarge image
WIKA offers the new DG-10 Digital Display Gauge. The gauge is ideal for applications requiring a local, battery-operated measurement and display instrument. The rugged stainless steel housing and standard AA battery power makes the DG-10 suitable for a wide range of applications and industries. The gauge is available in two versions: standard (DG-10-S) and enhanced (DG-10-E). Both versions include a multifunction LCD-display with a bar graph featuring a drag pointer function and a MIN/MAX memory.
WIKA Instrument Corp.
Lawrenceville, GA
Tel: 888-945-2872
Web: www.wika.com
Lift stations
Click here to enlarge image
Romtec Utilities offers a full range of SCADA control systems in its pre-engineered lift stations for wastewater, stormwater and industrial pumping applications. The company's pump stations are compatible with all levels of SCADA controllers and software including: ITT Flygt's AquaView SCADA, PLC-based SCADA systems, and custom cell phone/web-based monitoring and control systems, from simple to complex.
Romtec Utilities
Roseburg, OR
Tel: 541-496-9678
Web: www.romtecutilities.com
HMI/SCADA suite
Click here to enlarge image
Iconics Genesis64TM OPC Web-enabled HMI/SCADA suite allows for faster development of automation solutions. It is certified for Windows Vista and integrated with 64-bit technology from AMD and Intel. The suite uses key features within Windows Vista to provide customers with a 360-degree view of their entire organization. The system can be used to develop systems for EPA and other government reporting; centralized monitoring and control; alarm integration with live video, providing a higher level of security; integrated project management; and alarm acknowledgment via Pocket PC/mobile phone.
Iconics Inc.
Foxborough, MA
Tel: 508-543-8600
Web: www.iconics.com
Pressure, temperature msmt.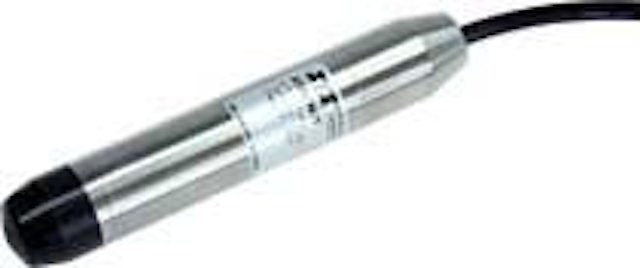 Click here to enlarge image
STS has released the new ATM/N/T Pressure & Temperature depth and level transmitter for monitoring ground or surface water, wastewater or tank level measurement. The submersible monitor features a modular design in 316L SS or titanium. Full scale ranges from 40" WC through 360 psi are available with a proof pressure of typically greater than 3 x FS and a static accuracy of typically 0.1%.
STS Sensors
Danbury, CT
Tel: 203-792-8686
Web: www.sts-sensors.com
Pressure, temperature switches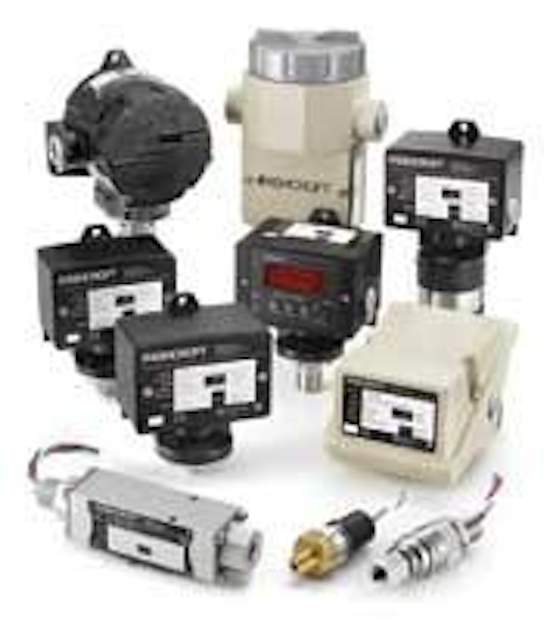 Click here to enlarge image
Ashcroft® pressure and temperature switches offer a unique selection of features to meet the requirements of most any industrial application. Available in a variety of sizes and configurations, the switches can be provided with NEMA 4 watertight and NEMA 7 explosion proof housings, adjustable deadband, dual set points, a stainless steel housing and a digital display.
Ashcroft
Tel: 800-328-8258
Web: www.ashcroft.com
Pressure monitoring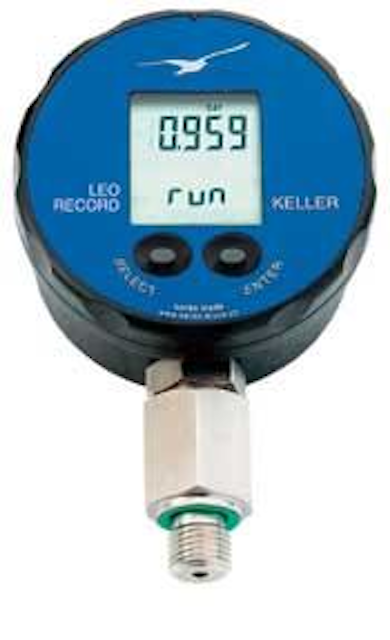 Click here to enlarge image
Keller America offers the LEO Record. More than just an accurate digital pressure gauge, the device measures and stores pressure readings with its integrated autonomous, battery powered datalogger. With available ranges from 10 mBar to 2000 Bar, the monitor is the ideal solution for many pressure sampling and recording applications. Using Keller's Logger 4.X Software, recorded values can be exported, graphically displayed, and analyzed.
Keller America
Tel: 877-253-5537
Web: www.kelleramerica.com
SCADA Software
OASyS DNA (Dynamic Network of Applications), available from Telvent, is one of the most secure SCADA software systems available on the market today. It is designed with a comprehensive and extensible security model embedded in its core. The SCADA system leverages the infrastructure of the native operating system using the Kerberos authentication protocol. The system uses the Active Directory Services to manage all users, security and resources and provides replication and local caching of Domain Name System (DNS) and Dynamic Host Configuration Protocol (DHCP) information, keeping the SCADA system robust and responsive. OASyS DNA is open, scalable and "out of the box" secure.
Telvent USA
Houston, TX
Tel: 713-939-9399
Web: www.telvent.com
Flowmeters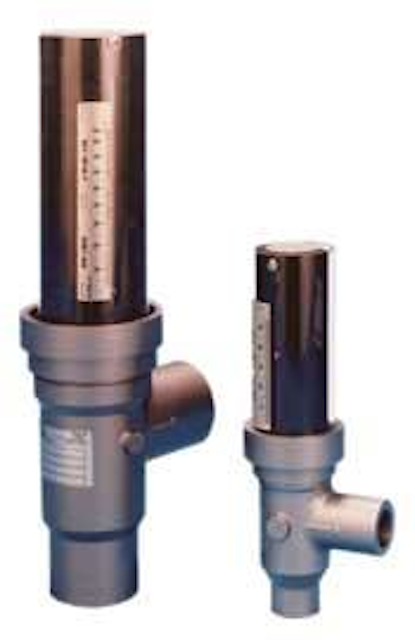 Click here to enlarge image
Dwyer Instruments has released its new series SSM & SSB all metal flowmeters. The meters are economically priced, tough, simple, and offer a full scale accuracy of ±2%. The meters can be disassembled quickly without the meter being removed from the pipeline. Constructed with brass or T-316 stainless steel, the meters are available with standard ¾" or 1-½" female NPT connections. They provide 360° rotation of scale on plastic sight tubes.
Dwyer Instruments Inc.
Michigan City, IN
Tel: 800-872-9141
Web: www.dwyer-inst.com
Reporting software
SyTech Inc., a provider of automated report generation and data analysis software, has released XLReporter Professional version 8.0. This version enables report generation in Microsoft Office Excel to be performed automatically, in the background. The product is fully compatible with Microsoft Vista and all other Windows operating systems. Support for the Office Excel family has been extended to Excel 2007 using the new Office Fluent user interface.
SyTech
Franklin, MA
Web: www.thereportcompany.com
Emergency valve actuator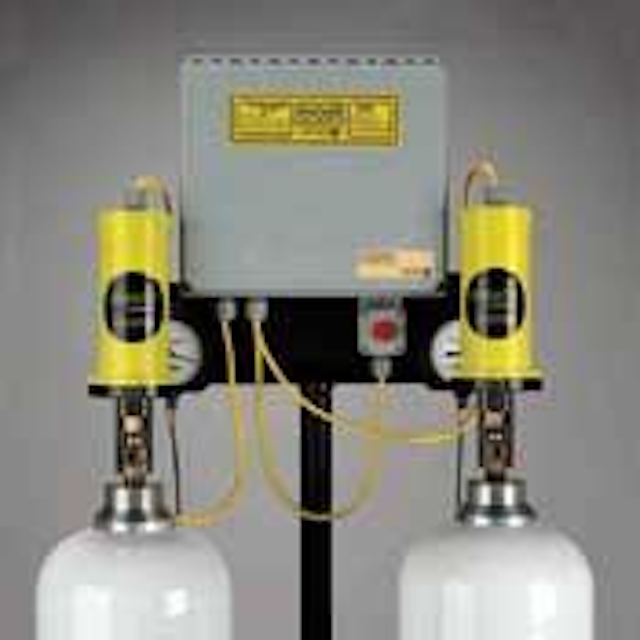 Click here to enlarge image
Halogen Valve Systems' Terminator ActuatorTM closes 150 lb. toxic gas cylinder valves in three seconds when activated from remote sensors and switches. This fire-code-approved, microprocessor-controlled system has a self-contained battery that guarantees the operation of the motorized closing mechanism during a power failure. This computer system monitors the battery, regulates the charger and closes the system automatically if a low battery situation occurs.
Halogen Valve Systems
Irvine, CA
Tel: 877-476-4222
Web: www.halogenvalve.com
Web-based monitoring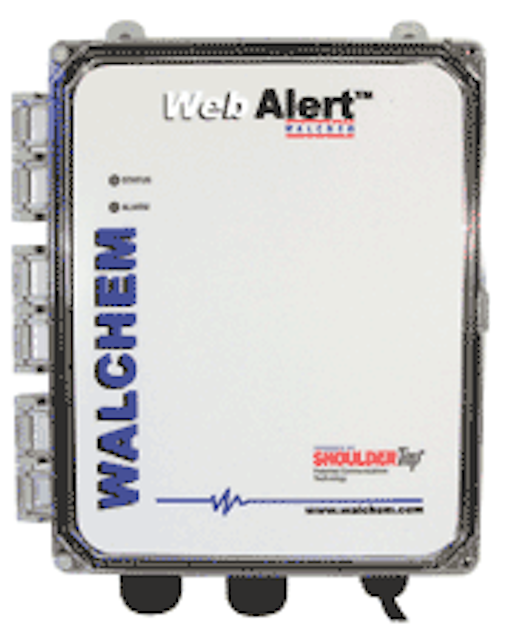 Click here to enlarge image
WebAlert® seamlessly web-enables installed equipment, providing local and remote access to vital system information, without the need to physically visit remote sites. It monitors and datalogs analog and digital inputs from virtually any installed device, and instantly notifies on-site and remote personnel of alarm conditions.
Walchem Corp.
Holliston, MA
Tel: 508-429-1110
Web: www.walchem.com
Filter control system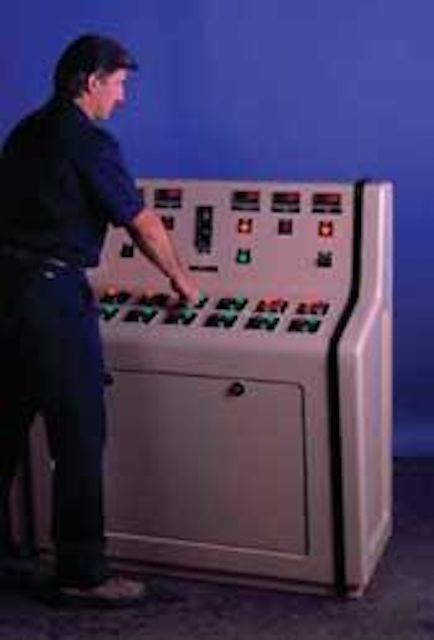 Click here to enlarge image
The FilterWorxTM Automatic Control System by Leopold® is a complete filter control package consisting of all instrumentation and control equipment for the automatic monitoring and control of municipal water and wastewater filtration systems. The system is designed to keep a constant watch over the essential parameters of the processes in a filter plant. It continuously monitors effluent water quality to ensure that it meets regulatory requirements.
ITT Corp, FP Leopold Co.
Zelienople, PA
Tel: 724-452-6300
Pump control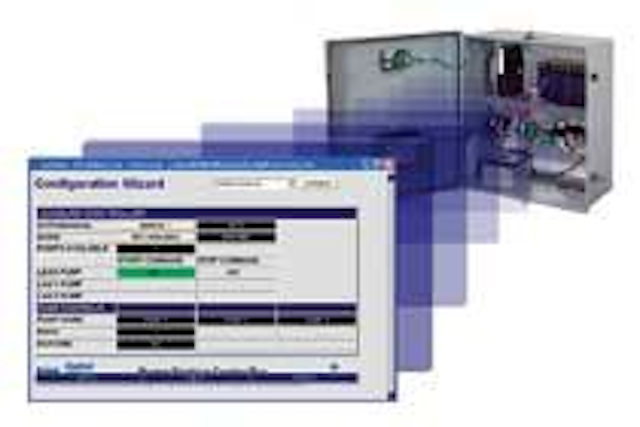 Click here to enlarge image
The Bristol® ControlWave® Integrated Pump Control Solution was designed and built by Emerson Process Management for out-of-the-box installation and start-up. The program is used for monitoring and control of remote water and wastewater applications, including well stations, remote tank level control, reservoir control, and booster stations.
Emerson Process Management
Remote Automation Solutions
Watertown, CT
Tel: 860-945-2295
Web: www.emersonprocess.com/remote
UHF modems

Click here to enlarge image
Phoenix Contact's new industrial digital UHF Wireless Radio modem products provide protected FCC-licensed wireless communication and an unprecedented level of data protection. The UHF industrial radios are the first of their kind to feature collision avoidance, packet-error checking and security with AES 128-bit encryption.
Phoenix Contact
Tel: 717-944-1300
Web: www.phoenixcon.com
Level, pressure monitoring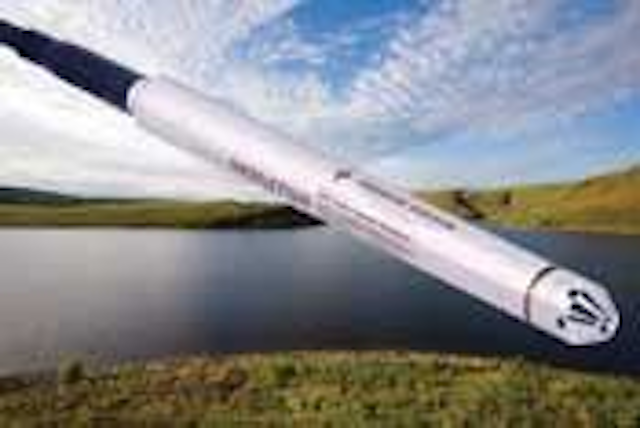 Click here to enlarge image
Pressure Systems Inc. has added a wireless compatible model to its waterMONITOR line of KPSI Transducers. The new model, used for measurement of water resources, is configured for environments where the transducer is permanently installed and used with wireless transmitters to broadcast data. The new monitor was designed to meet the growing trends of remote configuration and wireless broadcast of data, such as water level (or pressure), temperature and atmospheric pressure, that are becoming more common with advancements in wireless and broadband technology. Available in two versions, the 552 and 553, the battery-free monitors are powered via a factory-attached cable assembly that can be connected to a DC voltage source used by the wireless equipment.
Pressure Systems
Hampton, VA
Tel: 800-328-3665
Web: www.pressuresystems.com/552.html
Satellite communications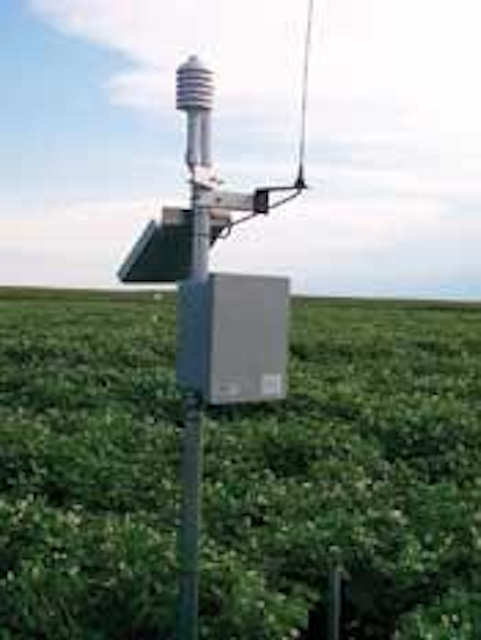 Click here to enlarge image
Automata has introduced the Mini-SatTM Field Station, providing remote monitoring and control from anywhere in the world. Satellite direct transmission produces communication between the remote field station and the Internet for unlimited networking capability. It can be centrally located in the field, at a pump station, or at a water level monitoring site. The station is suited for use at remote, isolated sites with a reasonable amount of data flow. The user can be notified of any changes through email or via pager, or can view any changes on the Internet. These units can be used in a network with single user software such as Automata's Field Vision or in a web server application providing a turnkey system.
Automata Inc.
Nevada City, CA
Tel: 800-994-0380
Web: www.automata-inc.com
RTU products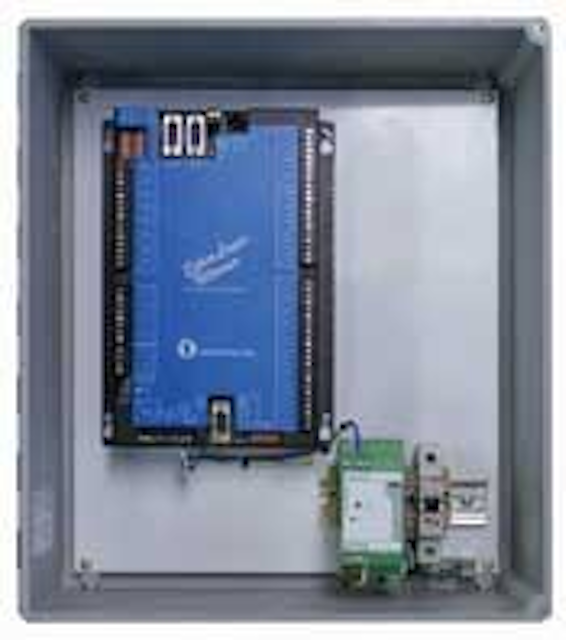 Click here to enlarge image
Revere Control Systems has introduced its ScalableSCADATM family of RTU products, which allow users to start with simple I/O-only units and expand with their needs to PLC-based logic units with extensive I/O and embedded Web servers. Communication options include radio, dial-up, cellular, and satellite.
Revere Control Systems
Tel: 800.536.2525
Web: www.reverecontrol.com
pH controller
The 4507 ph controller from ICM has an analog 0-14 pH reading scale that can be seen in dim light from a reasonable distance. The unit can be used with any BNC type pH electrode, and offers 2 point calibration with manual temperature compensation. The meter has high and low set points and high and low alarm options. The chart recorder allows up to 30 days of continuous recording time.
ICM
Hillsboro, OR
Tel: 503-693-3155
Web: www.icmmeters.com
Monitoring, control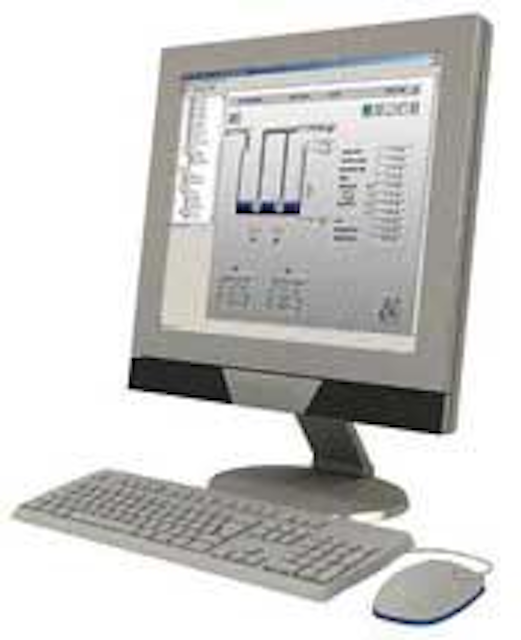 Click here to enlarge image
ITT Flygt offers state-of-the art Monitoring & Control products with embedded algorithms specifically developed for pumping applications. The company's decentralize systems approach to SCADA begins with an intelligent pump station controller. The APP pump station controller optimizes station performance, collects data and transmits information back to a central computer running AquaView SCADA software.
ITT Flygt Corp.
Trumbull, CT
Tel: 203-380-4828
Web: www.itt.com
Ethernet IO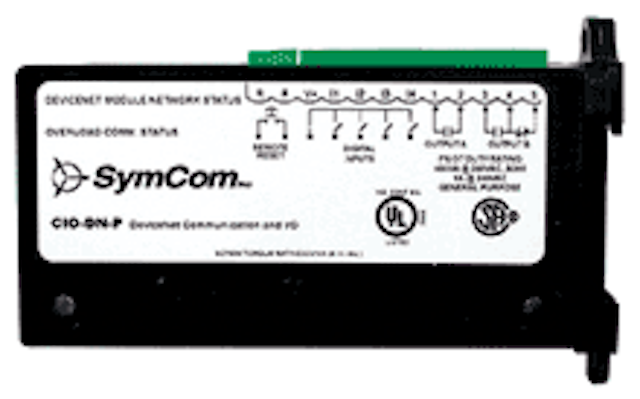 Click here to enlarge image
SymCom will be releasing a family of Ethernet IO and communication modules in the first quarter of 2008. These products will provide Ethernet communications and IO for the SymCom 777, Square D MLP, Square D MLPII and the Eaton E777 families of products. The product offering will provide either ModbusTCP or EtherNet/IP protocols. Additionally, an embedded webpage will provide access via a web browser. A total of five digital inputs will be available, four general IO plus one dedicated for remote reset.
SymCom Inc.
Rapid City, SD
Tel: 605-348-5580
Web: www.symcom.com