Distributech Exhibitor Products
The SAGE 2300 from Telvent USA is a monitoring system design to collect water and wastewater management data.
Jan 1st, 2008
Data collector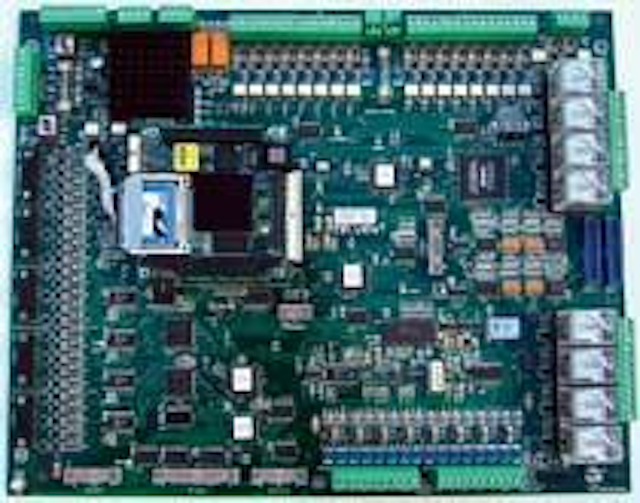 Click here to enlarge image
The SAGE 2300 from Telvent USA is a monitoring system design to collect water and wastewater management data. It is intended for use in a variety of SCADA applications requiring maximum configuration flexibility. The design includes several state-of-the-art functional capabilities. It has an easy-to-use Graphical User Interface (GUI) via Microsoft Internet Explorer, complete with embedded web server. The system supports all five IEC 61131-3 programming languages including Relay Ladder Logic, and has built-in Ethernet with TCP/IP and File Transfer Protocol (FTP). It may be May be configured either locally or remotely.
Telvent USA
Houston, TX
Tel: 713-939-9399
Web: www.telvent.com
Water usages software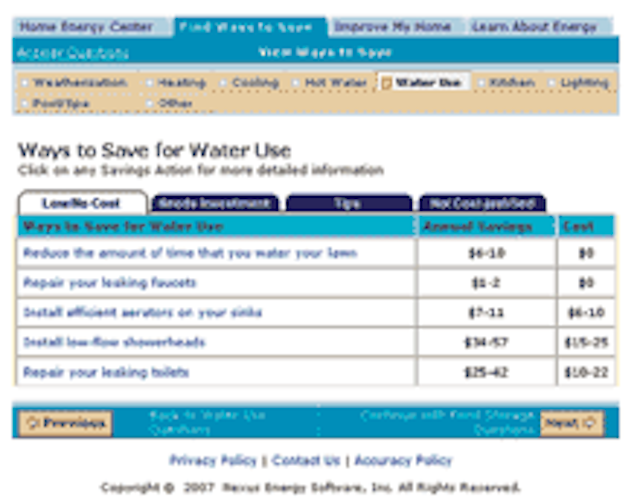 Click here to enlarge image
A new component of Nexus Energy Software's ENERGYprism® Home Energy Center application allows residential utility customers to really get a handle on their water usage. The program, part of a broad suite of meter data-management software from Nexus, prompts consumers to answer questions about how they plan to use water at their homes. For example, it will ask when they will water the garden or fill the swimming pool.
Nexus Energy Software
Wellesley, MA
Tel: 781-694-3300
Web: www.nexusenergy.com
AMI/AMR system
The Star® Network AMI/AMR system from Hexagram will be on display at DistribuTech. Hexagram is a subsidiary of ESCO Technologies Inc. and a member of ESCO's Communications Segment. The Star® Network offers next generation metering intelligence to municipal and privately held water utilities. The company's fixed communications network is comprised of a series of meter transmitters communicating to data collectors over private FCC-licensed channels.
Hexagram Inc.
Cleveland, OH
Tel: 800-969-1057
Web: www.hexgram.com
---

DistribuTech Exhibition to Feature AMR/CIS, Energy Management
Customer information systems, automatic meter reading, energy management and distributed automation control are all topics of the next DistribuTECH, to be held January 22-24 in Tampa, FL. DistribuTECH focuses on distributed automation and management topics for the water utility and electric power industries. More than 200 exhibiting companies are expected to participate in the 2008event, with many offering products targeting the water industry. Some 4,000 electric and water industry professionals are expected to attend.
Along with the exhibition, the conference will feature water-related sessions on such topics as information management and integration; asset management; energy efficiency and cost reduction through use of automation; data collection and information management; and using automatic meter reading as a conservation tool.
Sessions on meter reading systems will discuss new systems on the market, provide insight into the types of information they provide, and show how utilities can develop a business case for investing in AMR/AMI. A Breakfast Roundtable will give attendees the chance to discuss trends in the AMR market, including a movement toward fixed network installations and the wealth of customer information and interaction they offer. For more information on the Water Tracks at DistribuTech, visit www.distributech-water.com.
---

Management software
Oracle offers a complete suite of end-to-end information technology solutions for water, gas, and electric utilities. Over the past year the company has acquired two world leaders in utility-specific applications – SPL WorldGroup and Lodestar. SPL brings utility specific revenue and operations management applications and Lodestar added Meter Data Management and competitive energy solutions for the global utility industry. Oracle's suite of products include Meter Data Management; Customer Care and Billing; Work and Asset Management; Workforce Management; and more. The software suite enables end-to-end marketing, sales, customer care, revenue management and service delivery processes.
Oracle
Tel: 800-275-4775
Web: www.oracle.com/industries/utilities
AMI system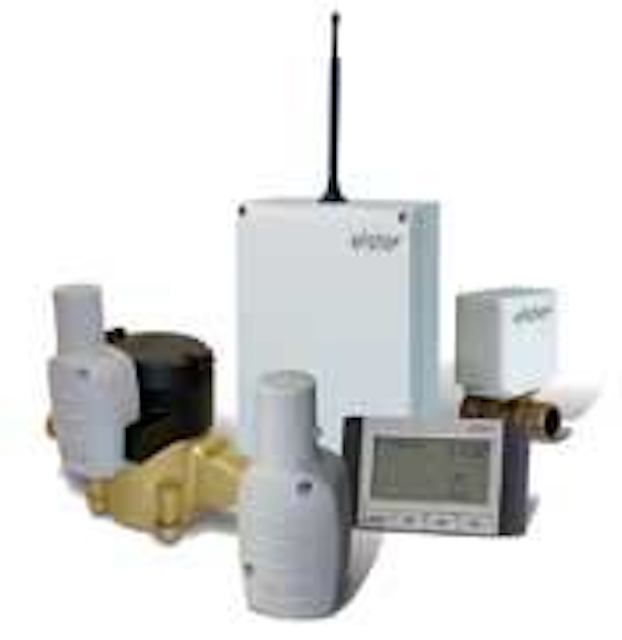 Click here to enlarge image
Developed to address the water industry's growing demand for a complete, end-to-end utility-wide solution for water utilities and municipalities, evolutionTM AMI is designed to provide water utilities with a fully automated advanced metering infrastructure (AMI) system with functionality superior to traditional AMR. The system employs a unique combination of ultra-low power consumption and mesh network capabilities that delivers intelligent two-way communications, extended radio coverage, non-mandatory line-of-site operation, and secure transmissions using frequency-hopping spread spectrum. All coupled with an operating life of over 20 years and backed by a 20 year warranty. With over 1.3 million devices worldwide embedded with Elster's own Wavenis® technology, evolution provides a robust and reliable radio-based system that makes it adaptable to all installation environments.
Elster AMCO Water Inc.
Ocala, FL
Web: www.elster-evolution.com
Management software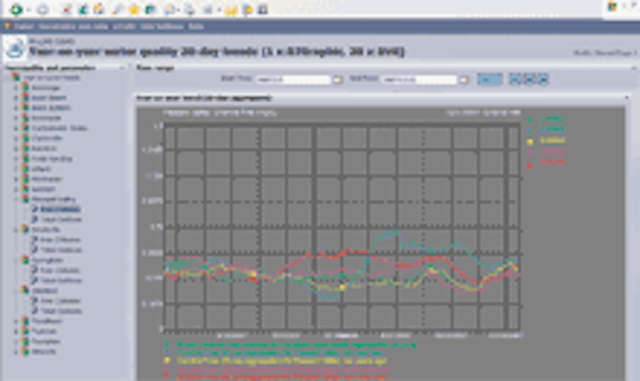 Click here to enlarge image
OSIsoft, a provider of performance management software, will demo the OSIsoft® PI SystemTM, an enterprise data historian, at DistribuTECH 2008. With a global base of more than 11,000 installations across manufacturing, water/ wastewater and energy utilities, and other process industries, the system extends operational data and insight to all levels of the organization, delivering enterprise-wide visibility into operational health, while managing assets and mitigating risk.
OSIsoft Inc.
San Leandro, CA
Web: www.osisoft.com
Measurement, control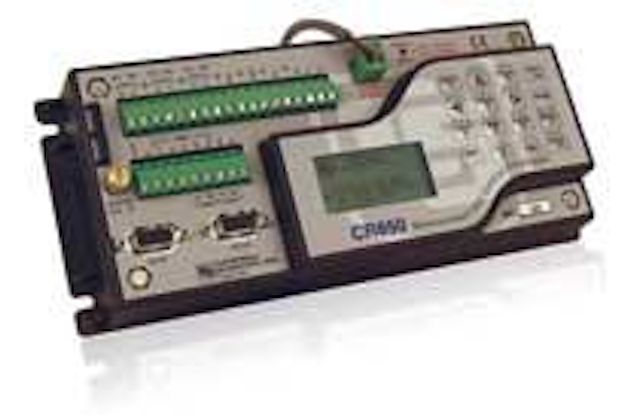 Click here to enlarge image
Campbell Scientific builds the CR850 Measurement and Control Datalogger. This lower-priced tool fills many functions normally handled by the supervisory computer in a SCADA system. It can perform advanced measurement, mathematics, and control; function independently of grid power; and communicate via ethernet, modem, radio, cell phone, or even satellite. The control/logger can monitor temperature, flow, status of machinery, and dissolved factors in water, and controls everything from pumps to blowers to injectors.
Campbell Scientific
Logan, UT
Tel: 435-753-2342
Web: www.campbellsci.com
Utility consulting services
Alliance Data offers a variety of consulting services for utilities. The company's consultants help utilities define strategies and ensure that technology investments enable the utility to meet its business objectives. Consulting services include: Strategic Consulting; Technology Strategy Formulation-Technology Roadmaps; Program & Project Management; Customer Information System Implementation Services; Work Management System Implementation Services; Mobile Work Force Management System Implementation Services; Inspection and Preventative Maintenance System Implementation Services; Systems Integration (Define, Design, Develop, Test, Train & Support); Application Maintenance & Support; and Application Migration Services.
Alliance Data
Dallas, TX
Tel: 800 748-1289
Web: www.alliancedata.com
Modbus industrial radio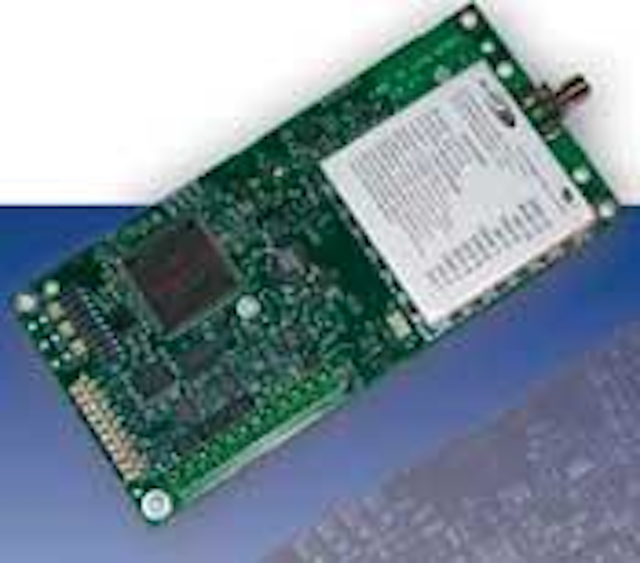 Click here to enlarge image
FreeWave® Technologies' FGRIO Modbus system eliminates the need for wired connections at the master. The FGR Modbus Master will deliver data to an RTU/PLC via an RS232/485/422 data port. It can support up to 65535 slave radios. The new system FGRIO-S30 allows for remote access to important 4-20 mA and 1-5v data and readings. With the new broader input voltage (6-30VDC) users can monitor their analog and digital sensors and other devices when a PLC or RTU is not available.
FreeWave Technologies
Boulder, CO
Tel: 800-548-5616
Web: www.freewave.com
Water modeling
With Bentley SCADAConnect engineers and water modelers can link WaterGEMS or WaterCAD with SCADA systems, creating real-time system simulators that boost confidence in hydraulic models. The system empowers users to integrate operational and engineering modeling workflows, experience a tangible information systems ROI, make informed and accurate decisions with real-time modeling, create awareness of both information systems across their organizations, automate data entry workflows, troubleshoot past system problems, perform forensic performance analyses, and create continuously calibrated models. The SCADA system provides real-time data from infrastructure in the field. SCADAConnect queries the SCADA system for key metrics — including pressures, flows, tank levels, and valve settings — enabling a continuously calibrated WaterGEMS or WaterCAD model, providing a tool for developing real-time response strategies.
Bentley Systems Inc.
Watertown, CT Tel: 800-727-6555 Web: www.bentley.com/Haestad
Notebook computers
Panasonic has introduced three new business-rugged notebook computers designed to meet the demands of mobile executives, walking workers and road warriors: the ultraportable W7, the tablet alternative T7, and the thin-and-light Y7. The Intel® CoreTM 2 Duo-based notebooks offer an ideal combination of the latest computing power, extremely light weight (from 3.0 to 3.7 lbs) and long battery life. Like all Toughbook notebooks, the business-rugged 7 series notebooks are drop- and spill-resistant, have magnesium alloy cases and chassis, shock-mounted hard drives and LCDs, and internal flexible connectors for additional protection. In addition, the products offer a range of embedded wireless options for anytime, anywhere connectivity, including 802.11, Bluetooth 2.0 and optional high-performance built-in 3G mobile broadband solutions.
Panasonic Computer Solutions Co.
Tel: 800-662-3537
Web: www.panasonic.com/toughbook
Universal meter register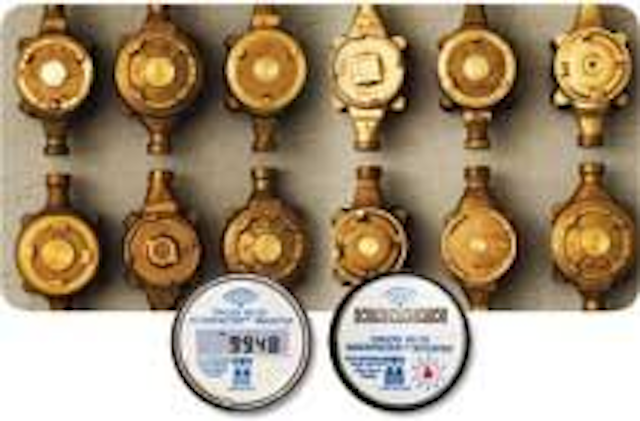 Click here to enlarge image
Master Meter's Dialog 3G® InterpreterTM is a universal water meter register with integral AMR that unites existing meters and gives them an informed voice using the company's 3G ConnectionFreeTM AMR technology. The register houses all vital components — encoder, RF transmitter, battery and antenna — safely within its IP-68 rated body, and replaces the existing register on virtually any meter, regardless of brand, in minutes and without service interruption. Utilities can use the technology for cost effective District Metered Area (DMA) leak management programs. Rather than replacing expensive large meters to implement DMA, the Interpreter only requires replacing the register of these meters to deliver synchronized readings from its integral Real Time Clock (RTC), enabling proactive leak management both before and after the meter. Utilities benefit from system's scalable 4,000 read data logging that defines consumption profiles, pinpoints peaks and valleys in water usage and, when shared with the utility's customers, can help them make informed decisions on water use that positively impacts conservation initiatives, and reduces customer billing complaints.
Master Meter
Mansfield, TX
Tel: 800-765-6518
Web: www.mastermeter.com
AMR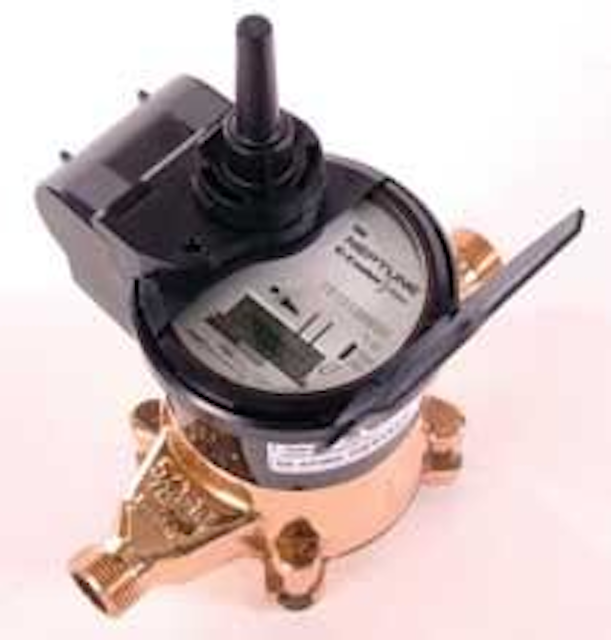 Click here to enlarge image
Neptune's E-Coder) R900i combines the company's R900® radio frequency MIU with its solid-state absolute E-CoderTM in an AMR device that is a foundation component of the ARB® Utility Management SystemsTM. The E-Coder)R900i offers customers a single wireless automated meter reading solution that provides accurate readings, leak and backflow detection, and easy installation. The unit's value-added data optimizes AMR system performance while the wire-free design reduces installation time and minimizes material and labor costs.
Neptune
Tallassee, AL
Tel: 800-633-8754
Web: neptunetg.com
Meter shut-off valve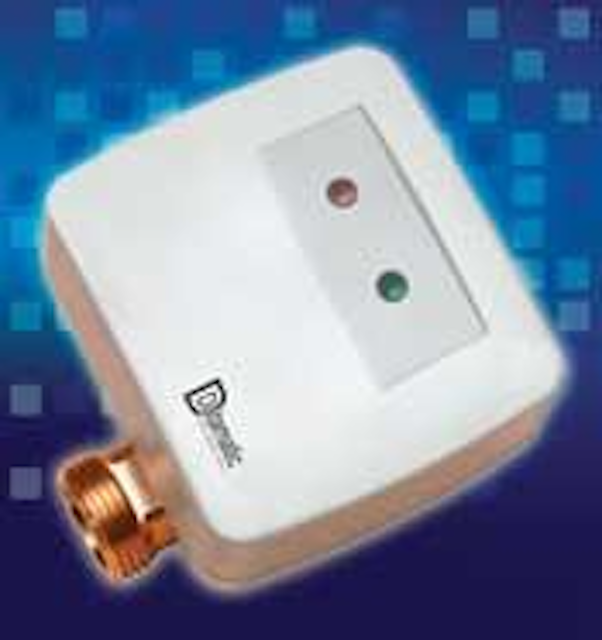 Click here to enlarge image
The Datamatic RSVTM enables utilities to shut off and reconnect water services without ever touching a wrench. Available as a handheld-operated, stand-alone system or integrated with the company's MOSAIC AMR network, the meter valve can perform shutoffs/reconnections remotely, saving money and enabling utilities to redeploy field service resources into areas that will proactively improve operations and customer service. Since the valves have both disconnect and reconnect capabilities, they eliminate at least two field service calls each time they are used.
Datamatic Ltd.
Plano, TX
Tel: 800-880-2878
Web: www.datamatic.com