Deploying Reliable Mobile Broadband Computing Solutions in the Field
As water and wastewater industry IT professionals and departments look to further automate and streamline operations, two key factors should influence decision-making ...
Aug 1st, 2008
As water and wastewater industry IT professionals and departments look to further automate and streamline operations, two key factors should influence decision-making relating to mobile and wireless technology solutions for field workers:
The environment in which workers will be required to perform their duties
The ability to reliably access high speed mobile broadband networks
Through their long-term relationship, Panasonic Computer Solutions Company, manufacturer of the legendary Toughbook® line of reliable wireless PCs, and Verizon Wireless, an industry leader in mobile broadband, offer an ideal solution for today's utility companies.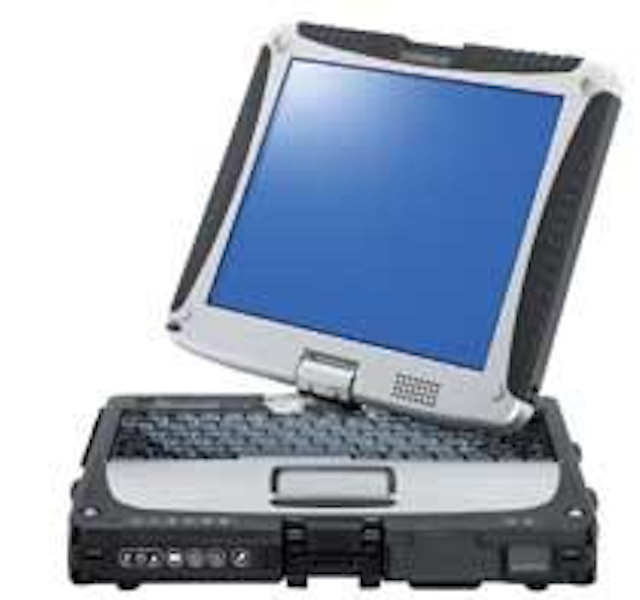 Click here to enlarge image
Rugged and Wireless: A Winning Combination
While wireless notebooks have gained in popularity, not just any notebook – or any network – is up to the task of performing under extreme conditions.
Mobile professionals who work in extreme and remote environments need a high-performance solution designed to handle the wear and tear of field work while maintaining access to data via wireless networks.
With Panasonic's wireless Toughbook 19 convertible tablet PC and the Toughbook 30 clamshell fully-rugged laptops, field workers have peace of mind when it comes to reliability, durability and value. Coupled with the reliability of the Verizon Wireless network, they know that the technology they're carrying has been designed for performance and engineered to access the reliable and ubiquitous Verizon Wireless data network.
Whether doing meter reading or pipe repair, wireless Toughbook notebook solutions are manufactured to reliably operate in harsh environments. With mil-spec tested rugged features, such as magnesium alloy cases, sealed keyboards and ports, hard drive heaters, flexible internal connectors and shock-mounted LCDs and hard drives, IT departments know their fleet has top-of-the line rugged laptops with the industry's lowest failure rate. Panasonic's durable and dependable notebooks, combined with built-in access to Verizon Wireless' reliable BroadbandAccess service, means that the entire organization can enjoy optimal workflow, regardless of its workers' location.
In addition to being water, sand and dust-resistant, the Toughbook 19 convertible tablet and the Toughbook 30 notebook include an anti-glare, anti-reflective sunlight viewable display, drastically increasing and improving screen viewability in bright sunlight.
Reliable Network, Reliable Notebooks
In mission-critical environments, where workers spend a lot of time driving on or working in rough terrain, their laptops have to withstand vibrations, drops and bumps and need to be sealed to protect against the elements. As a result of this, and given their proven superior performance, embedded (or built-in) wireless solutions are the optimal choice.
Panasonic Toughbook notebooks are the world's most reliable laptops. Verizon Wireless' BroadbandAccess offers the nation's most reliable and fastest wireless connection available, enabling the mobile workforce to access and share important information in real-time.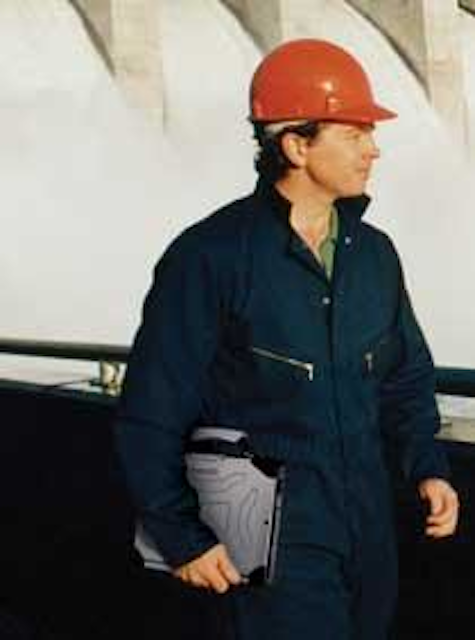 Click here to enlarge image
Bundled within a laptop, an embedded wireless modem is the right choice for anyone exposed to field mishaps such as accidental pipe bursts. An integrated wireless broadband modem, custom-built within a notebook, helps eliminate risks and boosts the productivity of the mobile workforce, helping IT departments significantly reduce down time.
Some of the key benefits of deploying embedded wireless BroadbandAccess solutions include:
Time saved – employees only have to initiate network connections once, without having to reset the modem
Time gained – built in wireless broadband modules enable the workforce to make more frequent connections, due to the fact that the technology is engineered to have a brighter RF signal and better signal-to-noise ratio than any other wireless broadband solution
Increased reliability and increased lifetime – due to its carefully engineered and tested positioning within the laptop, the embedded module is less likely to get damaged due to wear and tear in the field, and therefore lasts longer than any other wireless broadband solution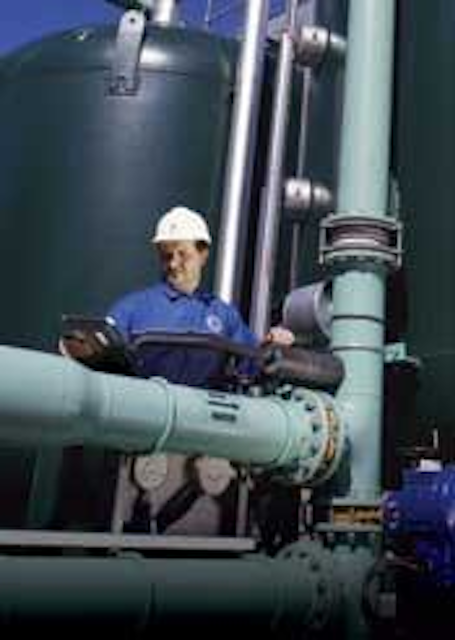 Click here to enlarge image
Proven Partners, Proven Solutions
Panasonic and Verizon Wireless have made high-performance embedded EV-DO solutions available in Toughbook notebooks since mid-2005. Today, in addition to the Toughbook 19 and 30 laptops, every Toughbook notebook computer is certified for use on the Verizon Wireless BroadbandAccess with EV-DO Rev. A service, allowing users to download complex files and email attachments at average speeds of 600 kbps to 1.4 Mbps, and upload files at speeds averaging 500 – 800 kbps. With Verizon Wireless' superior EV-DO Rev. A network, and the nation's best coverage area, field employees can have instant, high-speed broadband connectivity and remain connected to their co-workers while on-the-go.
To truly unleash the power of built-in mobile broadband solutions, IT departments need to work with their partners to develop a strategy that aligns with a clear business vision, the organizational culture and program objectives. Ultimately, the wireless deployment must improve the quality of processes and the workflow of those individuals charged with keeping everything up and running in the field. Together, Verizon Wireless, Panasonic and their partners work with customers to deliver this value every day.
For more information on which Toughbook laptop equipped with Verizon Wireless BroadbandAccess Built-In works the best for your organization, please visit www.verizonwireless.com/panasonic.
BroadbandAccess Built-In: Speed claim based on stationary tests with 5 MB FTP data files w/o compression. Actual throughput speed varies. BroadbandAccess is available to more than 245 million people in 254 major metros in the U.S. Offers & coverage not available everywhere. Network details & coverage maps at vzw.com.