Peristaltic Hose Pumps Address Plant's Hypochlorite Metering Requirements
Columbus, Ohio's Jackson Pike Wastewater Treatment Plant (WWTP) uses seasonal disinfection.
Sep 1st, 2005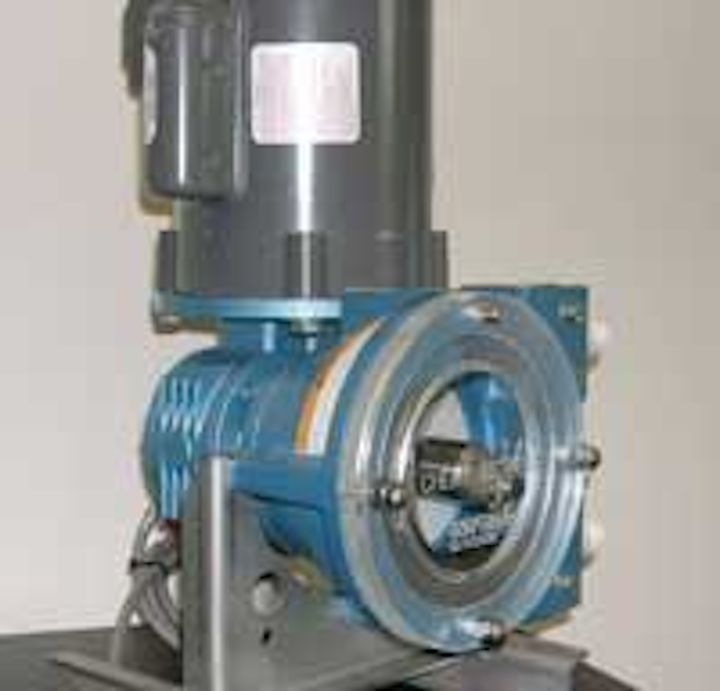 Columbus, Ohio's Jackson Pike Wastewater Treatment Plant (WWTP) uses seasonal disinfection. Located in a highly industrial/residential area, the plant has a design treatment capacity of 68 mgd and a peak treatment capacity of 110 mgd.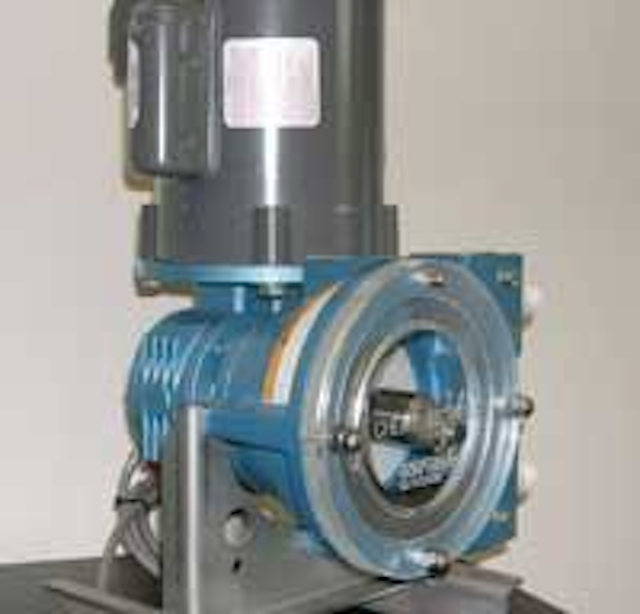 Click here to enlarge image
The city of Columbus has operated a treatment works at the Jackson Pike site since the 1910s. The activated sludge treatment plant was commissioned in 1937, when chlorine gas was used to treat the wastewater. Although this method worked well, the city decided to change disinfection treatment methods and started using a sodium hypochlorite feed system in 2000.
"We initially switched to sodium hypochlorite feed for safety reasons," said Jack Lelko, maintenance supervisor II at Jackson Pike WWTP. "In terms of chemical costs, the system was more expensive [than alternatives]. Operationally, the hypo feed system has actually reduced our maintenance and labor costs."
Metering pumps
The city initially used diaphragm metering pumps for feeding sodium hypochlorite. Although the pumps performed well mechanically, they stopped metering the hypochlorite when air was trapped in the piping and/or the liquid ends. Caused by a combination of piping layout and the inherent nature of the chemical, this scenario is typical throughout the industry and can create an unhealthy situation as well as tedious operational maintenance. On average, a plant supervisor and operator at the Jackson Pike WWTP spent several hours per week trying to clear the pumps. The disinfection process disruptions could have adversely affected the plant's performance.
"It soon became clear we needed a metering pump that was less sensitive to chemical properties and installation conditions," Lelko said. "So we called USFilter Wallace & Tiernan Products' representative, BissNuss."
BissNuss suggested installing peristaltic hose pumps from Wallace & Tiernan. The pumps' high suction made them ideally suited for feeding multi-phase fluids and liquids with suspended solids that may be present in typical chemicals such as sodium hypochlorite and slurries.
The plant originally replaced the diaphragm pumps with a Model S16 Chemtube peristaltic pump system (PPS). When the plant decided to increase capacity, it upgraded the two pumps to higher capacity Model S26.
Unlike a typical diaphragm pump, the Chemtube PPS does not have ball check valves, diaphragms or seats that can foul or wear out in the pumped fluid. Instead, they use roller technology to create peristaltic action in the hose. Rollers do not require any periodic maintenance or adjustments. The pump design eliminates the need for lubrication fluid typically used with other peristaltic hose pumps using sliding shoe designs.
In addition to sodium hypochlorite, the pumps can also handle a wide range of chemicals and fluids, including heavy slurries and sludge. The pump's capacity is controlled by the rotor speed. A choice of constant speed or variable speed AC or DC drives is available for simple manual operation up to sophisticated automatic control schemes.
The pumps are offered with flow rates from 0.1 to 14,500 gallons per hour, with multiple pressure ranges. Nine different models are available to meet specific needs. Hose sizes range from 5 to 76 mm in diameter.
Jackson Pike's Chemtube PPS pumps are flow-paced and operate 24/7 when hypochlorite feed is needed. Feed rates are between 1/2 to 1 gpm, depending on waste stream demand.
Compared to their diaphragm pump predecessors, the Chemtube pumps require less maintenance. Under normal operation, grease must be periodically added into the conveniently mounted fitting on top of the pump. As for maintenance, operators have only needed to replace a hose, as part of standard scheduled maintenance. When the Chemtube PPS is stopped, it isolates the supply from the discharge. The pump design creates positive shut-off when rollers compress the hose. The pump's transparent front cover allows for full visual inspection.
"We can typically go an entire season without having to replace a hose," Lelko said. "But replacing the hose is simple. One man can do it in less than 20 minutes.
"The pump's leak detector is one of the features I like the most," he said. "If the hose ever springs a leak, the leak detector is at the lowest point of the pump housing to give an early indication of the smallest of leaks."
The Jackson Pike plant is physically located adjacent to a major interstate and industrial/residential area. As a result, converting to a sodium hypochlorite feed system has made the plant a much safer environment to work at and live around.
The city has been so impressed with the Chemtube PPS's performance and customer support that it purchased a standby model. During the operating season, the plant runs each system on an alternating schedule to equalize run times and optimize system performance.
About the Author
Manor M. Parikh is global technology business manager at USFilter Wallace & Tiernan Products, located in Vineland, N.J. Manor joined USFilter 14 years ago, and has 18 years of product design and development experience. A member of the National Society of Professional Engineers, Manor has a masters degree in Mechanical Engineering from Stevens Institute of Technology in Hoboken, N.J.