Case Study: City of Spokane, WashingtonItron's Water Fixed Network Provides Enhanced Customer Service,Quicker Meter Reads in Spokane International Airport Area
Meter readers have it tough when it comes to collecting data from meters housed at airports throughout the country.
Jul 1st, 2005

Meter readers have it tough when it comes to collecting data from meters housed at airports throughout the country.

Click here to enlarge image
As the nation faces a war in the Iraq and the public more security conscious than ever before, reading water and electricity meters located at airports and other secure sites has increasingly consumed more time for utility workers.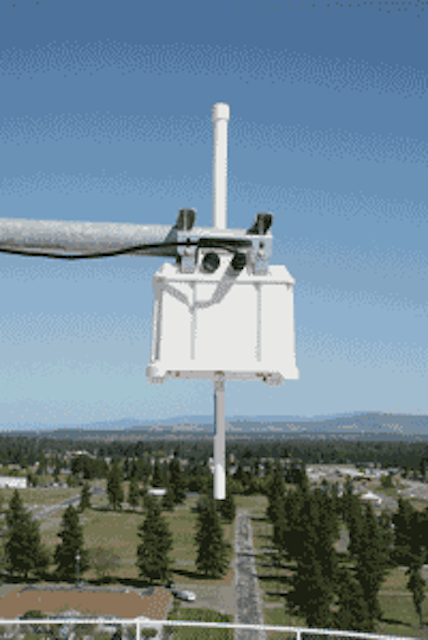 Click here to enlarge image
With an international airport served by the City of Spokane's water department, utility officials struggled with the issues of getting meter readers in and out of the airport efficiently. A full half-day was used in dealing with secured gates at the airport to gain access to multiple water meters. To further complicate matters, the meters are scattered widely about the airport property. It took two additional days to read meters in the sparsely populated, large, geographic area surrounding the airport.
Itron's Water Fixed Network Enhances Security, Saves City Time and Money
Spokane city officials agreed to use Itron's Water Fixed Network technology, deploying automatic meter reading (AMR) endpoints placed at and around the airport. To date, the city has deployed more than 200 high-powered AMR endpoints under two network collectors covering 10 square miles. The initial endpoints do not include any pit set devices. When the pit set devices are installed, it is anticipated that the number of collectors will increase.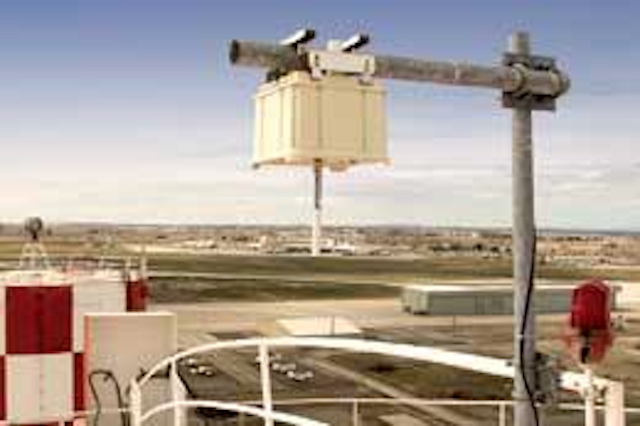 Click here to enlarge image
At least 300 additional endpoints will be deployed in the next few months, and by the time all endpoints are installed, the city will have a mixture of remote-mounted endpoints to automate indoor water meters, and AMR modules for outside pit meters.
"Just the time savings alone has been tremendous," said Jeff Lilly, Spokane Water Services Supervisor. "While we've still got additional equipment to install, our initial read is that this is an excellent system. Security issues, manpower issues and customer service make Itron's solutions attractive for us. We will have a better idea of how this all fits together once the pit mount devices are installed."
Gone are the days of passing through security clearances multiple times a day at the airport. Water usage is now collected up to six times per day without even visiting the site - to the relief of city water officials and airport security personnel. Meter reads are performed in seconds, shaving days off collection times.
Residential Customers Happy to Receive Monthly Billing
In the past, the Spokane Water Department read residential water meters near the airport every other month, year-round. Without monthly billing, Bob Zalewski, meter foreman and lead for the city project, said customers were paying for high summer usage in the fall, generating many phone calls for the billing department.
"People were unhappy getting their water bill in October with their August water usage," said Zalewski. "Most people want monthly billing, and before Itron's fixed network, we were unable to go that route. So, our billing department has saved time because they do not have to field all the phone calls from people who stopped watering their lawns a month before they got the bill."
Itron's Water Fixed Network will also help support leak detection for commercial properties, where leaks are sometimes difficult to pinpoint, said Zalewski. Commercial customers have requested more frequent meter readings in the past to keep track of water usage and suspected water leaks, but until now, the utility was unable to respond to those requests.
"We will be able to give our customers a more detailed history of their usage so they can better understand their bills," said Zalewski. "If there is an unusual usage, we will be able to go back and trace the history and see where the problem started. And, it can be done in a minimal amount of time."
Michael Schleich, director of product line management for Itron's meter data collection products, said Itron applied all it learned about fixed networks to deliver the industry's best fixed network technology for water data collection, leak management and tamper analysis.
"Itron's Water Fixed Network is a comprehensive solution that provides more than just usage data for customer billing - it is a powerful tool to optimize the revenue cycle by increasing efficiency, reducing costs, delivering consistently accurate billing, enhancing revenue protection and managing customer growth without adding staff," Schleich said. "Estimated meter reads are eliminated, field visits are reduced and water conservation programs are enhanced. This is a 'prove it' time for us, and we hope to do that with the City of Spokane."
About Itron:
Itron is a leading technology provider and critical source of knowledge to the global energy and water industries. More than 3,000 utilities worldwide rely on Itron's award-winning technology to provide the knowledge they require to optimize the delivery and use of energy and water. Itron creates value for its clients by providing industry-leading solutions for metering; meter data collection; energy information management; demand response; load forecasting, analysis and consulting services; distribution system design and optimization; web-based workforce automation; and enterprise and residential energy management. Since 1994, Itron has deployed fixed networks for more than 2 million electricity, gas and water endpoints for commercial, industrial, and residential customers. Itron serves cooperatives, municipalities and investor-owned utilities. To know more, start here: www.itron.com.
About the Author:
Christina Kelly is a Marketing/Communications Specialist for Itron, based in Spokane, WA. She previously worked as a newspaper reporter and editor for many West Coast metro newspapers.