PRODUCT SHOWCASE
The new "Internet Messenger" generation MS2 system from Blue Ribbon is a single, stand-alone instrument which accurately monitors and controls the functions...
Nov 1st, 2003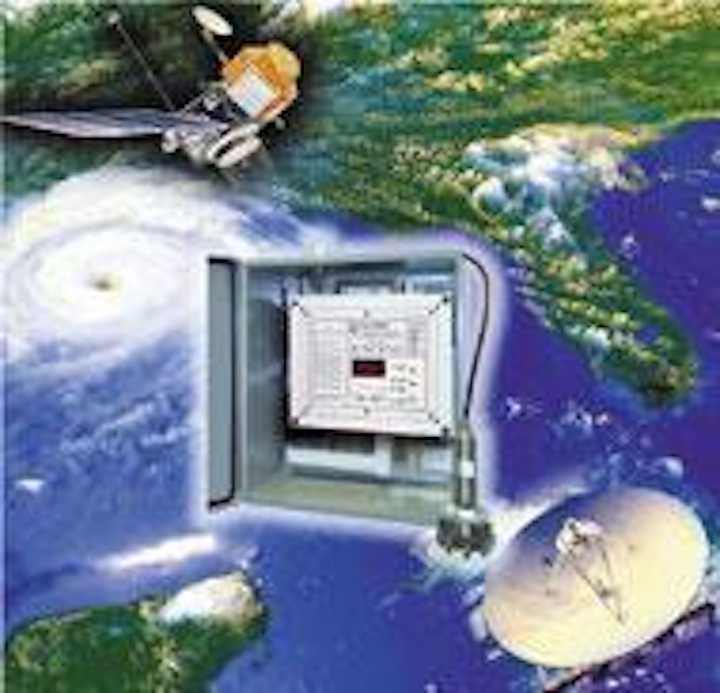 Monitoring, control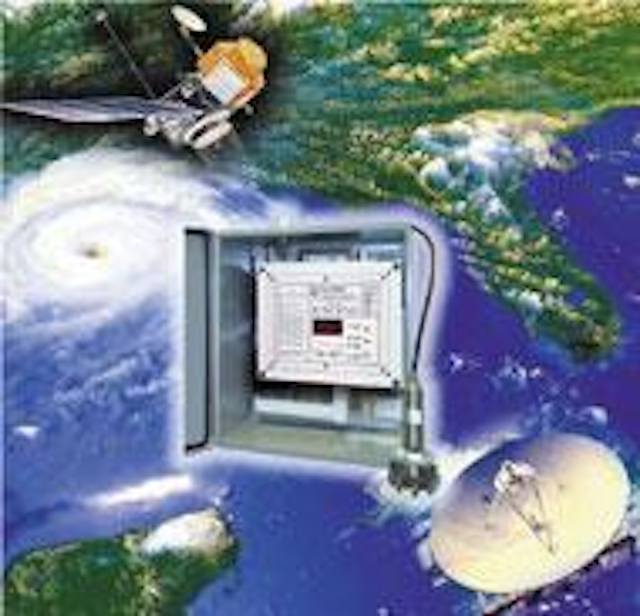 Click here to enlarge image
The new "Internet Messenger" generation MS2 system from Blue Ribbon is a single, stand-alone instrument which accurately monitors and controls the functions of single or multiple lift stations to detect faults such as pump failures, level-sensor failures, high or low water emergency alarms, loss of station power and other anomalies as they occur. Application is primarily for monitoring wastewater flow. The system consists of three modules: the level sensor, the setpoint controller, and the web-connected modem which reports alerts/status by e-mail, pagers, and cell phones.
Blue Ribbon Corp.
Winter Park, FL
Tel: 877-677-8899
Web: www.blueribboncorp.com
Sludge dewatering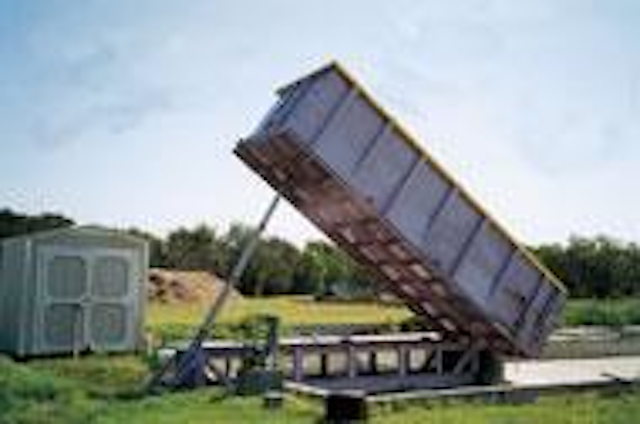 Click here to enlarge image
Sludge Management and Reuse Technologies offers manufacturing, distribution and operation of liquid waste processing equipment. A single 30 cu.yd. gravity dewatering system can dewater 30,000 to 40,000 gallons of 1% municipal sludge per day. In 24 hours, the sludge is typically ready for disposal and can pass a paint filter test. The units are simple to operate, have few moving parts and sell for a fraction of the cost of other dewatering methods. The units are available in 1/2 cu.yd. to 40 cu.yd in either mobile or stationary configurations.
Sludge Management & Reuse Technologies
San Antonio, TX
Tel: 210-269-3910
Web: http://www.smartdewatering.com/
Manhole sealant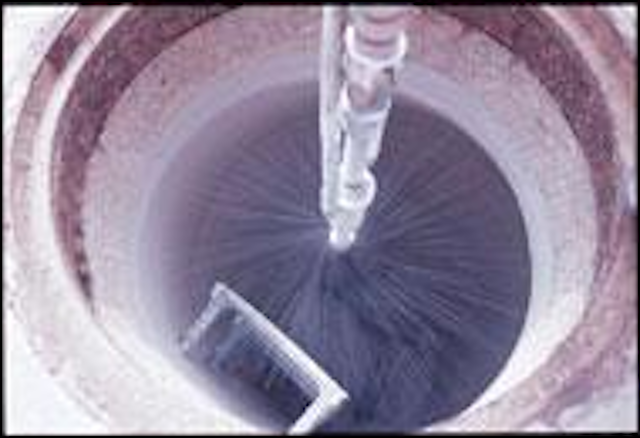 Click here to enlarge image
Sauereisen has introduced the SewerSeal F-170 sealant for manholes. This calcium aluminate lining is sprayed at variable thickness to restore deteriorated surfaces, prevent water infiltration and resist corrosion. It can be applied by the company's 60-Minute Solution spincast equipment, allowing installation from ground level.
Sauereisen, Inc.
Pittsburgh, PA
Tel: 412-963-0303
Web: www.sauereisen.com
Water quality measurement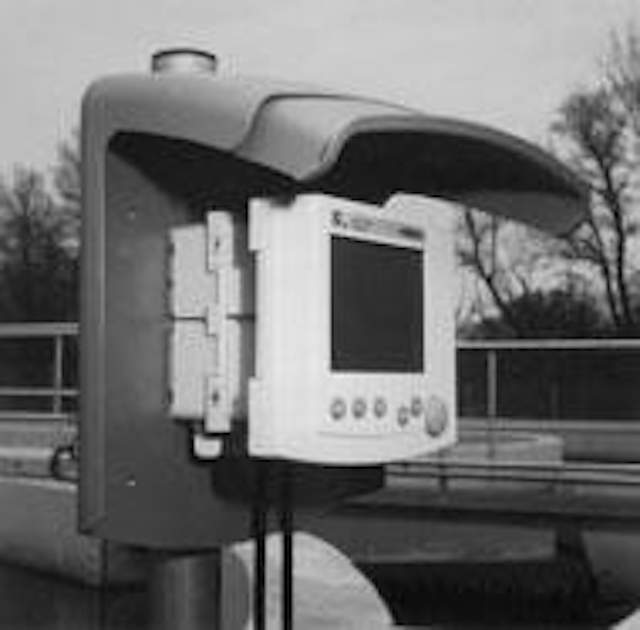 Click here to enlarge image
WTW Measurement offers its modular IQ Sensor Net™ Systems for measurement of dissolved oxygen, pH/ORP, suspended solids, turbidity, conductivity and in-situ ammonia. The system permits up to 20 measurement locations with any mix of parameters — all selected and modifiable by the user. Parameter-specific signal processing occurs in the sensors. The central control system performs communications, measurement display and operating functions, universally and simultaneously, for all sensors over a single, two-wire cable.
WTW Measurement Systems Inc.
Fort Myers, FL
Tel: 800-645-5999
Web: www.wtw-inc.com
Gas flow monitoring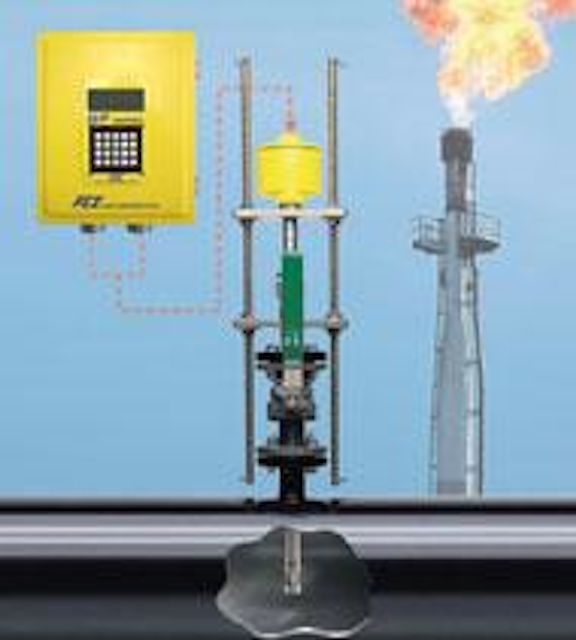 Click here to enlarge image
With an industry-first sensing element combining precision thermal mass flow and gas composition sensors, the new GF03 Flowmeter from Fluid Components International delivers accurate flow measurement in flaring and other variable, mixed gas composition systems. The new flowmeter achieves the accuracy, range and resolution required to meet the most stringent air pollution regulations at total installed costs of up to 50% less than alternative technologies.
Fluid Components International
San Marcos, CA
Tel: 800-863-8703
Web: www.fluidcomponents.com
Static mixer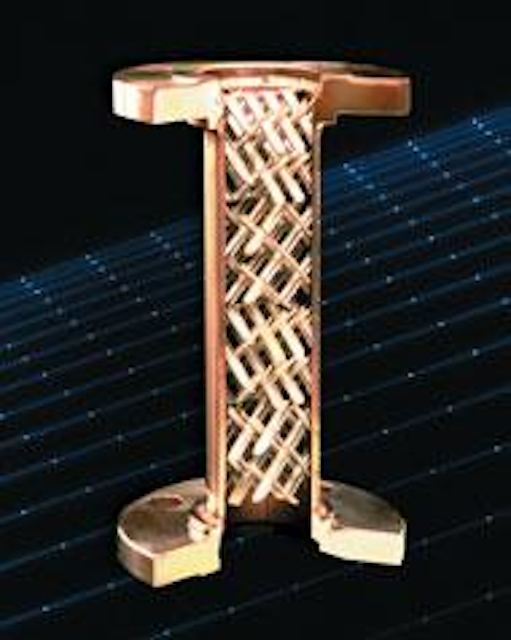 Click here to enlarge image
For applications involving fluids with extreme viscosity or volume ratios, the most common limiting factor in static mixer design is allowable length. The Kenics® KMX Static Mixer, offered by Chemineer, is the choice for these applications. It features a patent pending design that generates superior mixing per unit length for laminar flow and high/low viscosity ratio applications. With internal elements that feature concave blade construction, the KMX creates strong cross-stream mixing and flow splitting to achieve very rapid blending. Sheets of low viscosity additives are driven along the trough of each blade and abruptly sheared by cross-stream velocity gradients as they pass around the upstream surface.
Chemineer, Inc.
Dayton, OH
Tel: 937-454-3200
Web: www.chemineer.com
Screening systems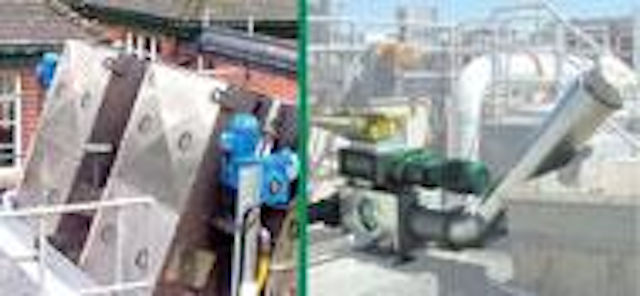 Click here to enlarge image
JWC Environmental has announced the introduction of its Monster Separation Systems™, which combine fine screens with a screenings washing system. Two types of screens are available – a traveling fine screen named Finescreen Monster™, which has 6 mm or 3 mm screens, and a double flow band screen dubbed Bandscreen Monster™, with screening down to 2 mm openings. Both systems include the Screenings Washer Monster, which processes the captured screenings, typically achieving 50% dry solids and 80% (or more) volume reduction in the discharge. The integration of a Muffin Monster® grinder facilitates efficient washing, allowing organic material (fecal) to return to the plant waste stream for processing.
JWC Environmental
Costa Mesa, CA
Tel: 800-331-2277
Web: www.jwce.com
pH Analyzer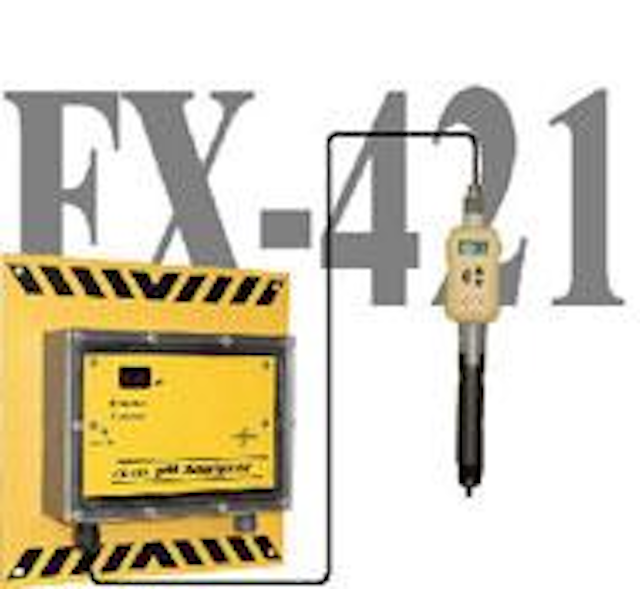 Click here to enlarge image
The Foxcroft FX-421 pH analyzer uses microelectronic technology to provide savings during installation, start-up, and operation. The solid-state pH sensors have a non-glass structure that makes them more durable. Allowing for tighter control and stability, the solid-state electrode is faster to respond and requires less calibration.
Foxcroft Equipment and Service Inc.
Glen Moore, PA
Tel: 610-942-2888