Compact Drive Packages Ease Installation for Wastewater Facilities
Pressured by the need to improve overall system performance with aging equipment, many water and wastewater facility managers are looking to new control technology...
Sep 1st, 2003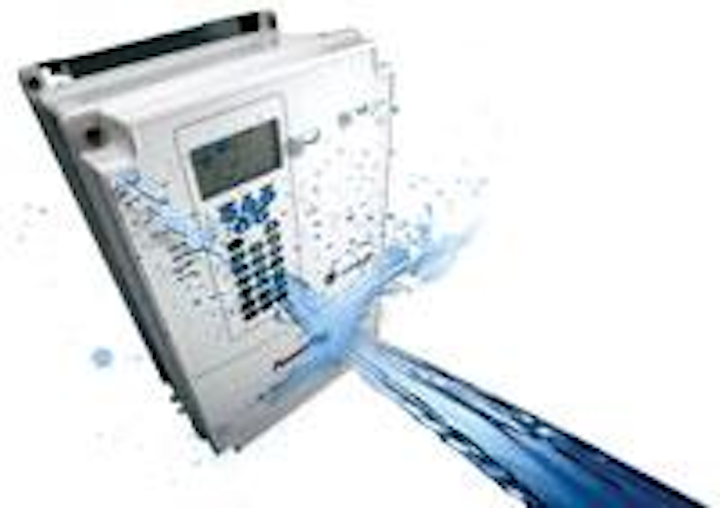 By Jeihri Robinson
Pressured by the need to improve overall system performance with aging equipment, many water and wastewater facility managers are looking to new control technology, such as variable speed drives, to improve efficiency and reduce maintenance costs.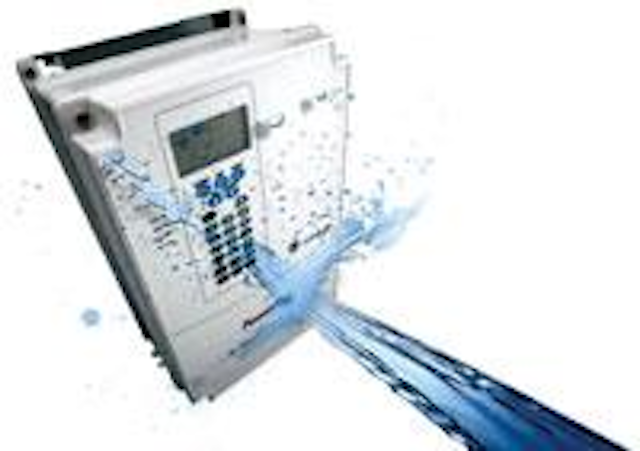 Allen-Bradley PowerFlex 70 NEMA 4X AC drive is built for applications with harsh production environments and wash-down requirements. With flexible mounting and packaging options, the drives can resist dust, dirt and high-pressure water spray while providing high-performance motor control.
Click here to enlarge image
Drives can improve energy savings, reduce wear on the mechanical system caused by hydraulic anomalies, and provide valuable information about process performance. The drives are often replacing smaller across-the-line or reduced-voltage motor starters, which can create installation issues in facilities where space is limited. In many cases, the drive can be wall or floor mounted in the facility, provided the additional space is available. In other cases, there simply isn't enough space for the "traditional" retrofit methodology.
Plant design retrofits and expansions also often limit space available for variable frequency motor control equipment. While the valuable equipment may be well suited for process control and lend itself to energy saving opportunities, justifying the space traditional wall-mount or floor-mount adjustable speed controllers require can be difficult. Alternate packaging methods can reduce the overall foot print of the drive and allow adjustable speed drives to fit into smaller spaces. The redesigned packages also can provide additional operational and maintenance information when the adjustable speed drive equipment is connected to a higher level supervisory controller via a digital/network interface.
Manufacturers are responding to facilities who want to take advantage of variable frequency drive technology, but need to limit mounting space, in a number of ways. The simplest solution is to build an overall smaller drive package. One recent approach is to use alternative cooling methods to reduce the size of the enclosure. In some cases, using liquid to cool the heat sink reduces the enclosure size by more than half. By circulating a fluid through a sealed heat sink at a fixed rate and running the heated liquid through a separately mounted heat exchanger – water or air-cooled – the power section can operate at the correct temperature. Moving the heat sink outside the box, a strictly air-cooled solution, can also reduce the physical size of the drive.
With space constraints, facility managers and engineering consultants are also demanding efficient means to integrate variable frequency drives into existing Motor Control Center (MCC) line-ups. The main challenge is getting the heat out of traditional MCC enclosures effectively, as heat dissipation often sets the space requirement for MCC enclosures, instead of the physical size of the drive.
Retrofits, which force users to consider compatibility between various MCC manufacturers, and the need for low harmonic drive solutions, which often involve multi-pulse drives that are larger and more complex, can also make integrating drives into MCC line-ups more complex. Several manufacturers of drives are now offering "MCC" friendly solutions with drives built into a standard MCC configuration. This allows facilities to easily save space in existing MCC line-ups or replace line-ups with a more compact option during facility upgrades.
Adding variable frequency drives to MCC's give users a great deal of process information readily available through the MCC communication backbone. The need to have real time information and trended data for regulatory compliance and maintenance scheduling is also motivating many facilities to take advantage of "intelligent" MCC's with built-in communication architectures. As this trend continues, more facilities will depend on variable frequency drives to maximize energy savings capabilities and control intelligence in pumping applications.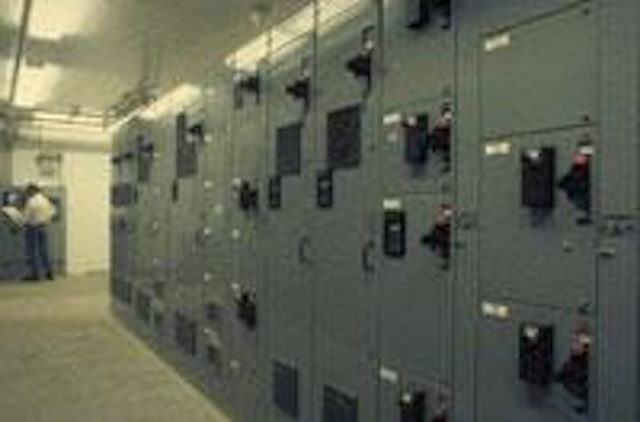 Integrating intelligent overload relays, AC drives and data networks has given rise to a new breed of motor control center, often called the Intelligent Motor Control Center (IMCC). In addition, integrated software can analyze and provide a monitoring for predicting maintenance needs and driving other necessary strategies to improve the system reliability.
Click here to enlarge image
The on-board intelligence of variable frequency drives combined with the built-in architecture of MCC's will change the direction many facilities take as they plan for future improvements. Variable frequency drives provide an invaluable method of reducing energy consumption with the added benefit of built-in process information. As long as the water industry keeps the pressure on manufacturers to provide smaller and more cost effective solutions, drive manufacturers will respond with technology and packaging techniques that continue to evolve into more compact facility-friendly devices.
About the Author: Jeihri Robinson is a Water/Wastewater Industry Program Manager for Rockwell Automation, headquartered in Milwaukee, WI. He has spent most of his 14-year career at Rockwell Automation focused on solid-state motor control products and their application in various industries. He has a Bachelor Degree in Electrical Engineering from Drexel University.