Company Offers Wireless Technology To Help Meet Monitoring Requirements
Every community in the United States with Combined Sewer Overflows (CSOs), will at some point, find it necessary to monitor their Combined Sewer System (CSS).
Dec 1st, 2003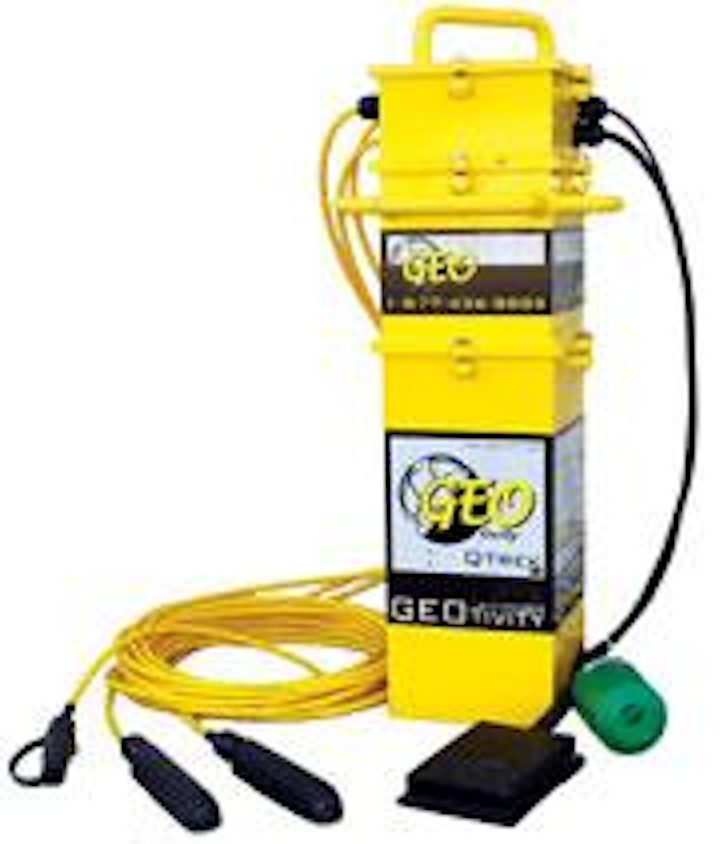 Every community in the United States with Combined Sewer Overflows (CSOs), will at some point, find it necessary to monitor their Combined Sewer System (CSS). Whether this is in the form of scheduled visual inspections or by using flow monitoring equipment, the EPA CSO Control Policy requires monitoring for implementing the Nine Minimum Controls (NMC) and the planning and implementation of a community's Long Term Control Plan (LTCP).
Using new technologies for sewer system monitoring can save tens of thousands of dollars by conserving human resources that are more efficiently used for other purposes, and provide more useful and accurate information than ever before.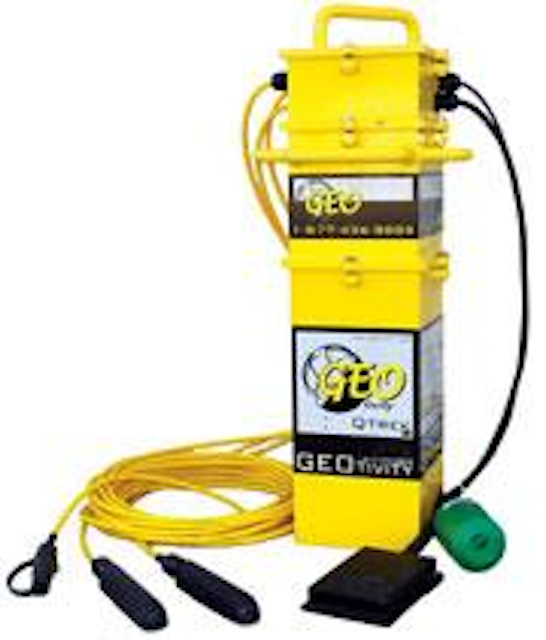 Click here to enlarge image
Controlling CSOs can be complex, due to difficulty in quantifying impacts on receiving water and the unique differences of each CSO site in terms of volume, frequency and characteristics. The NMC include monitoring to characterize CSO impacts and the efficacy of CSO controls, while the LTCP includes elements for characterization, monitoring and modeling of the CSS and receiving waters, evaluation and selection of CSO control alternatives, and development of a post-construction monitoring program.
Using wireless technology to implement these flow monitoring requirements provides several benefits. In meeting EPA requirements, it can be used to:
1. Identify and send early warning and critical alarms for overflows via email, pager or cell phone text message, to any number of alarm recipients. With a wireless rain gauge, the system will differentiate between wet and dry weather overflows.
2. Send real-time data to citizens for public notification, via email, a public website, or a phone-in system.
3. Temporary monitoring to characterize CSO impacts and the efficacy of CSO controls using a number of available flow and water quality sensors.
4. Identify the hydraulic profile of a CSS allowing for prioritization of repairs and rehabilitation.
5. Permanent CSO monitoring, alarming and reporting for CSOs that cannot be eliminated.
6. Send real-time data simultaneously from multiple flow monitoring and rain gauge sites.
7. Archive all data on a password protected website for information sharing between multiple offices and locations, and reference to historical data.
Monitoring for the Nine Minimum Controls
Focusing first on the NMC, there are three key areas where flow monitoring technologies may be valuable, depending on the size of the community, and number/severity of CSOs.
1. Identification leading to elimination of CSOs during dry weather.
2. Public notification.
3. Monitoring to characterize CSO impacts and the efficacy of CSO controls.
In the EPA NMC policy, a minimum control is any measure that will prevent a dry weather overflow (DWO). For large systems with several overflow points, daily visual inspections are extremely burdensome for both human and fiscal resources. Taking advantage of technological advancements in wireless flow and rainfall monitoring technology will monitor, alarm and prevent DWOs by providing maintenance crews with wet and dry weather early warning alarms, to identify regulator maintenance requirements.
Alarming also provides immediate notification of DWOs (and CSOs) for reporting to NPDES regulators, and this same information can be tied into a public notification system, thereby providing residents with valuable information about the current water quality situation of their local watersheds.
Ongoing monitoring of CSOs will allow for the characterization and efficacy of CSO controls by providing information on their frequency, magnitude or volume, dates, times and durations. Rainfall should also be measured and recorded to correlate the impact of storms of varying duration and intensity on the CSS. Wireless rainfall monitoring systems allow communities to differentiate, real-time, between dry and wet weather overflow events. This kind of monitoring is a precursor to the more extensive monitoring efforts required as part of the LTCP.
Monitoring for the Long Term Control Plan
In implementing the monitoring and modeling portions of a community's LTCP, preventing DWOs, alarming and ongoing system characterization monitoring are also important.
There are several steps to consider when developing and implementing modeling and monitoring for a LTCP.
1. What are the objectives of the study? Typically, the purposes of the monitoring/model are to determine the hydraulic profile of the system, identify and quantify problem areas and then prioritize system repair, rehabilitation or reconstruction to reduce/ eliminate CSOs. For those CSOs that cannot be eliminated, what type of permanent monitoring is required?
2. What information is required? To understand the CSS in order to reduce/eliminate CSOs, the community must determine what data is needed and from how many points in the system. What are the locations of these points? If a model will be created, how detailed and accurate must it be? What is the desired duration for the study if not permanent?
3. How will the information be organized and reported? The community must identify how the information will be collected, archived and presented in a final report.
4. What resources are available/ required to complete the work? The community must consider if sufficient and adequate equipment and appropriately trained human resources are available, or if the program should be sourced out to an experienced and qualified team of professionals.
Company Profile
GEOtivity Limited is a turnkey flow monitoring solutions provider. For over 10 years, the company has been investigating, testing and installing flow monitoring equipment; providing field services for installations, maintenance and calibrations; and engineering services for assisting with the development of NMC and LTCP flow monitoring and modeling programs.
The company's flow monitoring and rain gauge equipment includes the Qtrek line of products. The equipment is available for stand-alone purchase, lease or rent when a municipality has the human resources and experience to run a successful flow monitoring program; or equipment can be included as part of a larger contract or service package.
The Qtrek products are built to function in harsh sewer environments for both permanent and portable applications. As a flow monitor, it comes standard with two pressure depth sensors, an ultrasonic Doppler velocity sensor and a mechanical set point float switch. However, the equipment is capable of using any combination of up to 16 digital or analogue sensors, ranging from pH and temperature to salinity or dissolved oxygen. It may also be used in conjunction with a sampler.
The most significant advantage lies in the Qtrek's ability to communicate wirelessly. Wireless means no power or hardwired communication lines to the flow or rain gauge site. The equipment samples at a user-defined rate and "wakes up" at a user-defined interval to send data over the Internet using various wireless communications protocols. Data is available, real-time, for graphing and analysis.
Traditionally, flow monitor data has been collected by visiting each site with a laptop, connecting to the monitor, and downloading. GEOtivity's wireless technology allows data to be transmitted via a wireless IP based protocol to the client server. Data is automatically uploaded to the server at a user-defined interval.
The wireless Qtrek does not require someone to go site to download the data. Data is sent using cellular technology and towers to transmit data to the server. From the server, the data is posted to a custom password-protected Website where users can create graphs, overlay data and import into Excel for further analysis.
For additional information about GEOtivity, please visit www.geotivity. net or call toll-free 1-877-436-8889.