Tampa Plant Project Benefits from DBO Process
Tampa Bay Water is Florida's largest public wholesale water supplier. Its members include Hillsborough, Pasco and Pinellas counties and the cities of Tampa, St. Petersburg and New Port Richey.
Dec 1st, 2003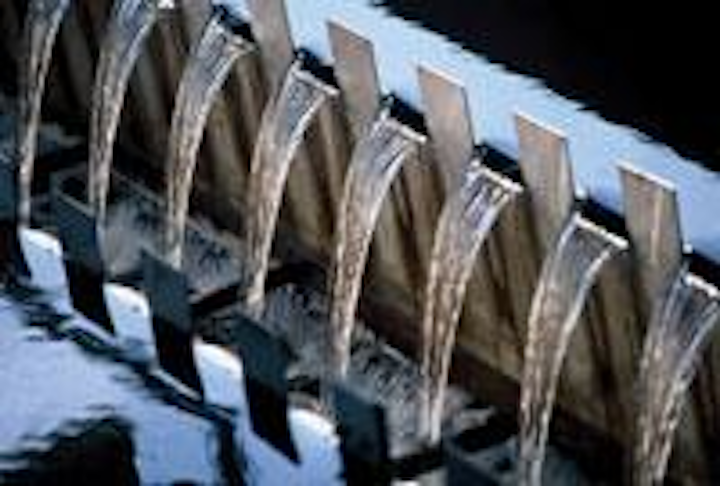 By Charles Carden, Jr. and David Hackworth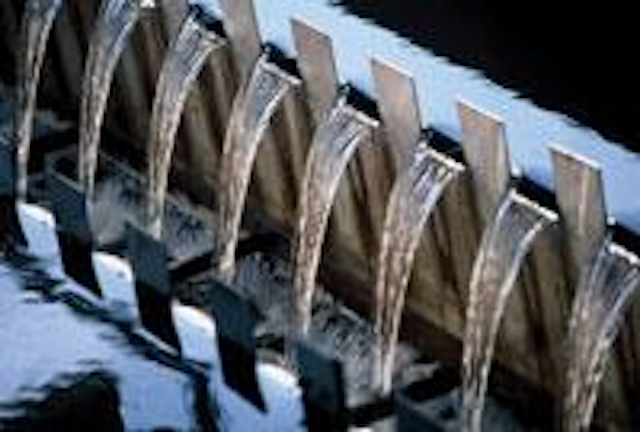 Click here to enlarge image
Tampa Bay Water is Florida's largest public wholesale water supplier. Its members include Hillsborough, Pasco and Pinellas counties and the cities of Tampa, St. Petersburg and New Port Richey. Together they serve approximately 2 million residents. The regional water agency draws on average 167 mgd from the Floridian Aquifer as well as from three other surface water sources – the Hillsborough River, Alafia River and Tampa Bypass Canal.
In 1995, the regional utility developed a Master Water Plan that maps out how it will meet the region's water needs over the next decade. Surface water is part of Phase 1 of the plan.
A significant part of Phase 1 involved building a new, environmentally friendly surface water treatment plant (SWTP) that would provide high-quality drinking water at the lowest possible cost. In addition to withstanding drought and seasonal variations, the system installed had to handle a wide variation of flow rates and water quality while meeting stringent drinking water quality standards set by local, state and federal agencies.
DBO Process
Wanting the best available technology for the best market price, Tampa Bay Water selected the design/build/operate (DBO) option. Such an agreement would enable the water agency to sign a single contract for services with one private-sector team. This team would be responsible for designing, building and operating the facility under a long-term agreement.
After evaluating several proposals, the agency selected the USFilter Operating Services (USFilter) team of Tampa-based general contractor The Clark Construction Group, engineer Camp Dresser & McKee, Inc. (CDM) of Sarasota, FL, and water treatment system and service provider and project leader USFilter of Houston. The $144 million, 15-year agreement with an optional 5-year renewal is one of the largest water treatment DBO contracts in the United States.
As part of the agreement, CDM and Clark provided the process design, construction engineering and construction services for the design/build portion of the project. USFilter assumed all risk for cost, schedule and facility performance, providing overall project and construction management, equipment supply and startup services, as well as operating and maintaining the facility. USFilter is also responsible for ensuring water quality, water production, and chemical and electrical usage, as well as compliance with all federal and state drinking water regulations.
The regional utility estimates that its partnership with the water treatment provider will save its member governments approximately $85 million or 21 percent over the contract lifecycle. These savings will ultimately be passed on to ratepayers.
"We're saving money by working with only one party to streamline the design and construction process and to create efficiencies and accountability through advanced technologies," said Jonathan Kennedy, P.E., director of operations and facilities at Tampa Bay Water. "That's largely why we selected the DBO process – cost-effectiveness and project efficiency."
Regional Facility
An important component of the regional utility's Master Water Plan, the new 66 mgd Tampa Bay Regional SWTP will serve as the cornerstone of an enhanced surface water system. Currently, the system includes two new pumping facilities connected to the SWTP by large-diameter pipelines.
Surface water system operations will fluctuate with available river flows until 2005, when a new 15 billion gallon regional storage reservoir is completed. Once finished, the first 66 mgd of available flow will go to the SWTP, with any excess water pumped into the reservoir for storage. During dry times, the reservoir supplies the SWTP with up to 66 mgd of stored water.
The treatment process incorporates automation and some of the most advanced industry technologies, including high-rate ballasted flocculation, ozone disinfection and biologically active granular activated carbon filtration.
In a large-scale, six-week pilot testing program, USFilter compared this process design to the conventional flocculation-sedimentation design specified in the project's base bid. USFilter concluded its proposal met or exceeded the agency's requirements while reducing space requirements by one-fifth.
During USFilter's Actiflo® microsand ballasted high-rate clarification process, microsand and polymer are added to remove color, total organic carbon and turbidity from the raw water. Then ozone gas disinfects the water, destroying microorganisms and pathogens, reducing formation of chlorination byproducts, and improving taste and odor.
After ozonation, the water flows to the granular activated carbon dual media filters to remove any remaining turbidity or solid particles and to biologically remove the dissolved organic compounds that were oxidized in the ozone process. Finally, sodium hypochlorite and aqua ammonia are added to create chloramines.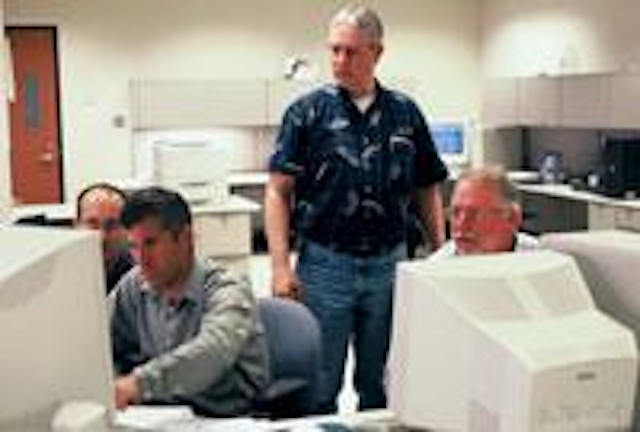 Click here to enlarge image
Finished water from the SWTP is blended with desalinated seawater and treated groundwater in nearby storage tanks. The blended water is then sent to Tampa Bay Water's distribution system or remains stored until needed.
Solid byproducts of the water treatment process are dewatered to 18 percent, using on-site gravity thickeners and mechanical belt presses. After air-drying, the residuals are hauled away for processing as fertilizer for the citrus industry.
The treatment plant came online in September 2002 – 28 months after the private-sector team received the contract. The facility successfully handles a wide range of flow rates and treats variable source water, with a turbidity level consistently at 0.10 NTU. The regional utility is also meeting water quality standards that are three times greater than those required by the U.S. EPA's Safe Drinking Water Act and state regulations.
Once operational, the facility supplied the first non-groundwater source to the regional system. For the first time ever, the regional utility supplied customers with a blend of treated surface water and groundwater.
To help preserve the area's ecosystem and ensure the rivers maintain a minimum flow rate, the regional water agency carefully follows its water use permit and calculates daily water withdrawal amounts. When river flows are higher, more water is withdrawn; however, no water is withdrawn below a designated low-flow amount. The agency also regularly conducts environmental studies to make sure the water withdrawals are not adversely affecting the source waters.
In addition to saving the region approximately 21 percent on lifecycle costs, USFilter is providing water at 53.9 cents per 1000 gallons, which is significantly lower than the utility's original estimates.
The regional water utility also saves in labor costs. The SWTP's highly automated, user-friendly graphic interface control system allows the plant to operate with a staff of only 16.
About the Authors
Charles Carden, Jr., is Tampa Bay Water infrastructure manager. David Hackworth, P.E., is project manager for USFilter Operating Services.