New Gas Flow System Designed for Flaring Operations
In wastewater treatment, digester gas emissions are a source of methane and CO2 that contributes to the greenhouse effect, which is linked to global warming.
Dec 1st, 2003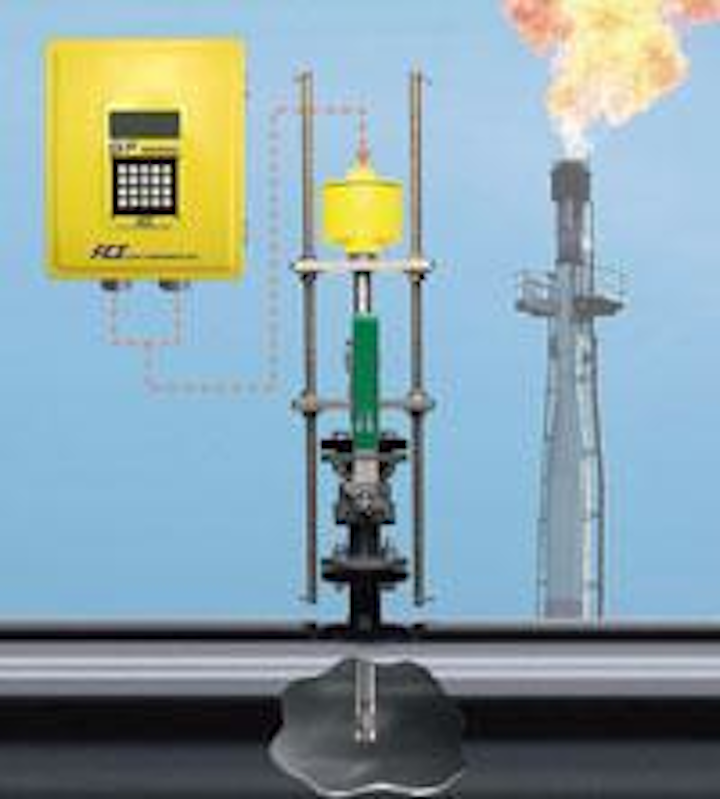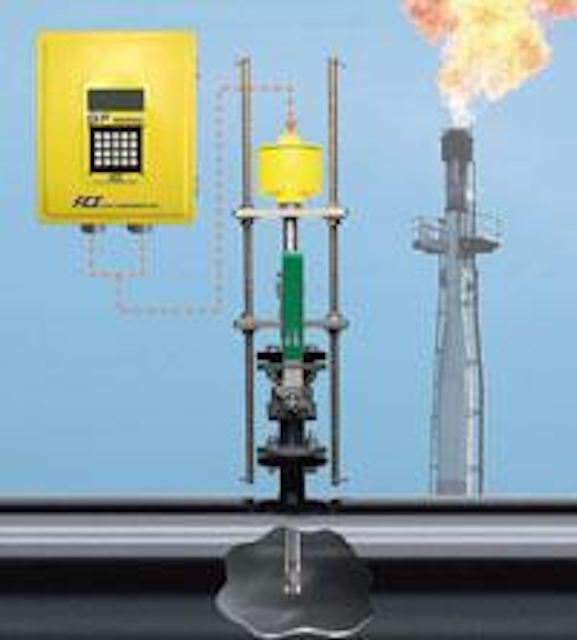 Click here to enlarge image
In wastewater treatment, digester gas emissions are a source of methane and CO2 that contributes to the greenhouse effect, which is linked to global warming. Such emissions are coming under more stringent regulation. There are currently two solutions to the waste gas problem: flare systems burn the gas or re-use systems convert it to electric power.
Both systems benefit from accurate gas flow measurement, which increases their efficiency, reduces emissions and provides monitoring data. Accurate gas flow monitoring helps process engineers provide better emissions data, which will be helpful in meeting new emissions standards as regulators develop them.
With an industry-first sensing element combining precision thermal mass flow and gas composition sensors, the new GF03 Flowmeter from Fluid Components International provides flow measurement in flaring and other variable, mixed gas composition systems.
The new flowmeter achieves the accuracy, range and resolution required to meet the most stringent air pollution regulations at total installed costs of up to 50% less than alternative technologies. It is designed specifically for flare systems and similar variable gas applications, for regulatory emissions monitoring and reporting, continuous and event flow volume measurement, and process leak detection/isolation.
Flow measurement with the GF03 Flowmeter helps improve process efficiency and plant safety, as well as reporting the gas flow rate and the totalization of gas emissions to remain compliant with all current air quality regulations.
The GF03 Flowmeter's temperature-compensated thermal mass flow and gas composition sensor assembly continuously measures mixed gas and applies a special flow correction technique to report flow rate and total flow.
The flow sensor is housed in an all-welded 316L stainless steel enclosure - so there are no holes to leak, clog, or foul. Its single-insertion probe simplifies installation with only one device placed in the flow stream and reduces tap points to the fewest possible, which minimizes pressure drop and the potential for leaking.
The flowmeter meets or exceeds regulatory agency specifications for +5% accuracy, with repeatability of +0.5% of reading over a flow range from 0.50 to 275 SFPS. Its performance and programmable outputs mean it is equally effective for reading and reporting both low flows, such as those occurring during a leak, as well as the high flow rates that occur with a major flaring event.
The GF03's display and transmitter unit features an LCD digital readout, rugged keyboard, user scaleable and programmable 4-20 mA outputs, a RS232C digital I/O communications port and two user programmable 10 amp relays. The enclosure is NEMA Type 4X (IP66) rated for weather-proof outdoor installation and can be integrally mounted to the flow element, or can be panel or wall mounted up to 1000 feet away.
Designed for tough plant environments, the GF03's sensor element operates in temperatures from –40 to 350°F, pressures to 100 psig and meets FM Class 1, Div 1, Groups B, C and D requirements. Pipe connections available include male NPT, ANSI flange, low and medium pressure packing glands and hot tap.