SHOWCASE
Tnemec, a manufacturer of water and wastewater coatings and linings, offers a new product for use in areas of water and wastewater treatment facilities
Jun 1st, 2003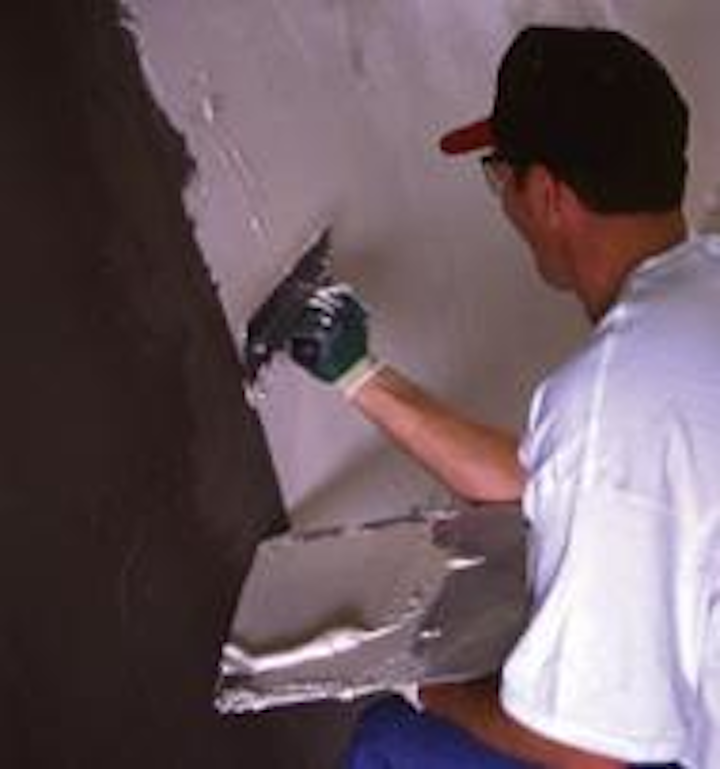 Mortar lining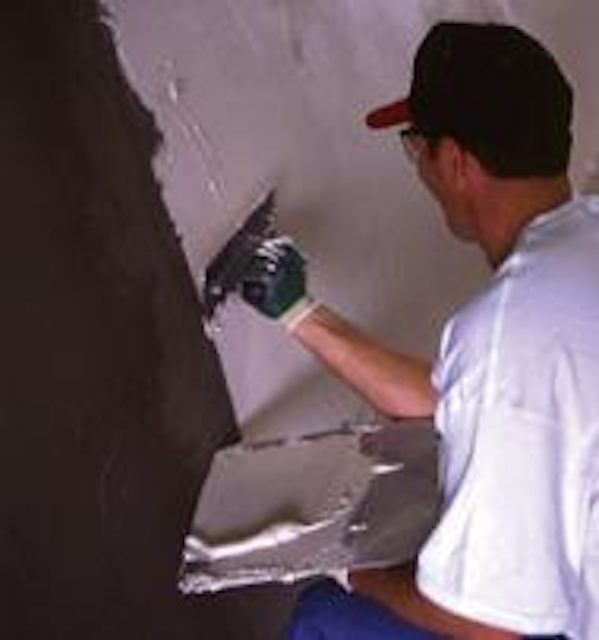 Click here to enlarge image
Tnemec, a manufacturer of water and wastewater coatings and linings, offers a new product for use in areas of water and wastewater treatment facilities that experience high levels of hydrogen sulfide gas and sulfuric acid. Series 434 Perma-Shield H2S is a modified, aliphatic, amine, epoxy-mortar providing resistance to microbiologically induced corrosion, H2S gas permeation, abrasion, and chemicals common to treatment areas. The mortar can be applied to areas such as headworks, wet wells, grit chambers, lift stations, concrete pipes, and any other area where a durable lining is required to handle water and wastewater immersion service.
Tnemec Co. Inc.
Kansas City, MO
Tel: 800-863-6321
Web: www.tnemec.com
Ultrasonic flowmeter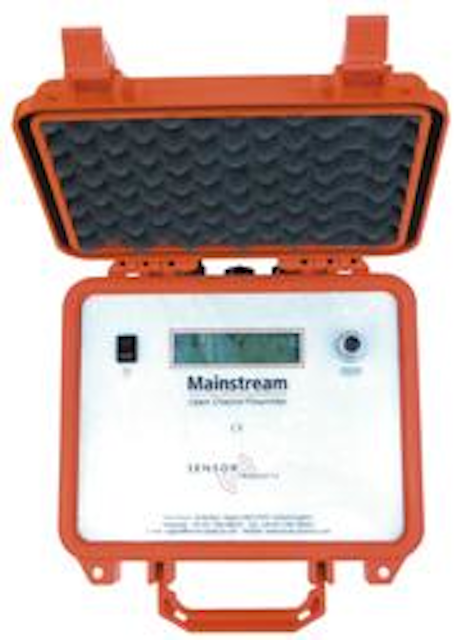 Click here to enlarge image
Sensor Products has announced the launch of the Mainstream Portable ultrasonic area-velocity flowmeter for open channels and part-filled pipes. Derived from the Mainstream III fixed-installation flowmeter, the new portable unit is ideal for short-term or extended field studies in harsh conditions. Applications include: effluent monitoring, wastewater treatment, river/stream flow measurement and water distribution. The flowmeters work in liquids ranging from clean water to raw sewage, and measure flow velocities (bi-directional) from 0.03 to 16 ft/s with no zero offset or drift.
TTI, Inc.
Williston, VT
Tel: 800-235-8367
Web: www.ttiglobal.com
Sewer diagnostic tool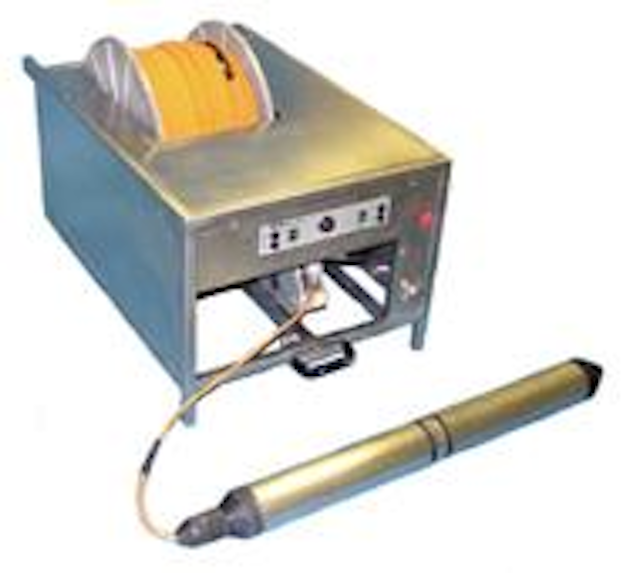 Click here to enlarge image
The Fell-41™ Electro-Scan from Metrotech is a diagnostic tool for Sewer I/I SSES. All types of sewer pipe defects that are potential leaks are detected, located and measured by this tool. It is a one-step test that finds faulty joints, defective service connections and pipe cracks. A survey is carried out by pulling an electrode along a pipe and measuring the variation of electric current flow through the wall of the pipe. It can be carried out any time and is applicable to non-conductive gravity water conduits including sewers, canals and aqueducts. The systems produces data that is quantitative and independent of the experience or judgment of the operator and eliminates the guesswork from SSES for I/I. It is also highly suitable for QA of new and rehabilitation projects.
Metrotech Corp.
Sunnyvale, CA
Tel: 800-446-3392
Web: www.metrotech.com
DO monitoring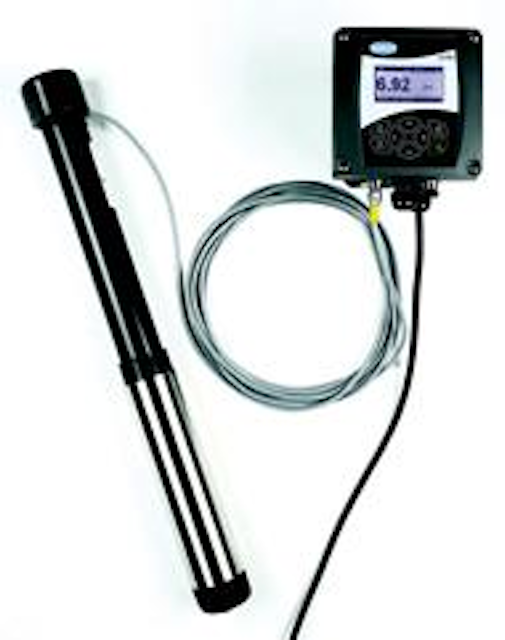 Click here to enlarge image
Hach has released its new LDO™ luminescent dissolved oxygen measurement technology. By applying completely new technology to the measurement of DO, the probe virtually eliminates problems inherent to older DO measurement technologies. The DO probe uses a sensor coated with a luminescent material. Blue light from an LED is transmitted to the sensor surface and excites the luminescent material, which emits red light as it relaxes. The time from when the blue light was sent to when the red light is emitted is measured. The more oxygen that is present the shorter the time it takes for the red light to be emitted. This time is measured and correlated to the oxygen concentration.
Hach Co.
Loveland, CO
Tel: 800-227-4224
Web: www.hach.com
Gear motor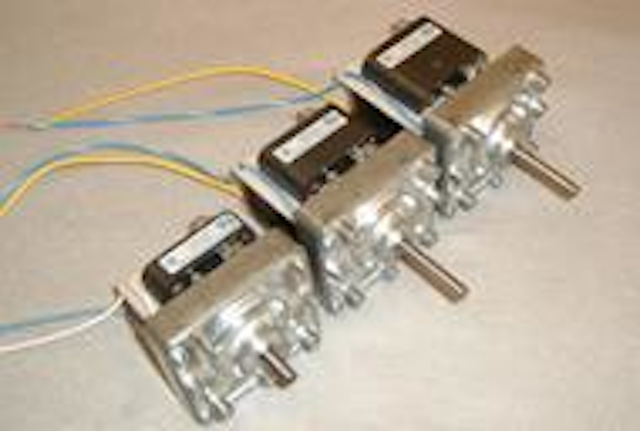 Click here to enlarge image
Blue-White Industries has just introduced the new M-32 Gear Motor for use on the company's Flexflo® A-100N Peristaltic-type, and Chem-Feed® C-1100 Series Diaphragm-type Metering Injectors. This new larger, all-ball-bearing gear motor features permanent lubrication and generates 30% less heat and 30% more torque than the company's smaller gear motors. The motor is particularly well suited for use on higher RPM injectors, and will be used on all Chem-Feed C-1100 125 and 250 rpm injectors, and Flexflo A-100N 45 and 60 rpm injectors.
Blue-White Industries
Huntington Beach, CA
Tel: 714-893-8529
Web: www.bluwhite.com
DO analyzers
Click here to enlarge image
Royce Technologies, a unit of Sanitaire/ITT Industries, has announced the completion of the Instrumentation Testing Association's (ITA) Dissolved Oxygen Test and the availability of the results. This independent test documents the performance of Royce Dissolved Oxygen Analyzers, among others. The company provided both its Model 9100 analyzer with the Model 95 Sensor and the Model 9200 analyzer with the Model 96 sensor for testing. The Dissolved Oxygen Datasheet showing results of the tests are available from ITA and Royce.
Royce Technologies
New Orleans, LA
Tel: 800-347-3505
Web: www.royceinst.com
Monitoring station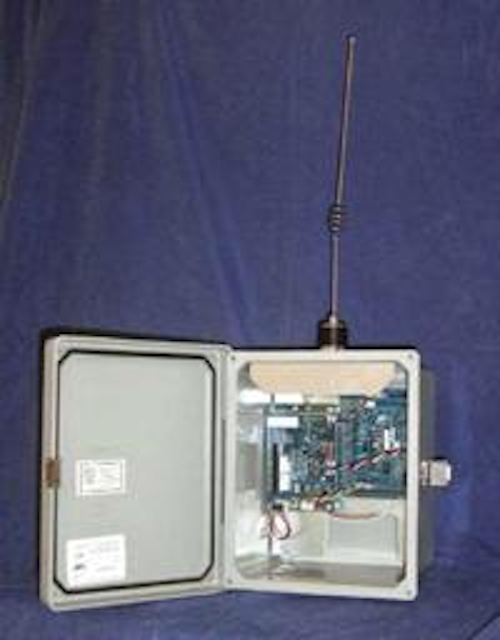 Click here to enlarge image
Automata's Sentry Station is an economical way of remotely monitoring sites where infrequent reports are sufficient. It can be centrally located in the field, at a pump station or a water level monitoring site. The station can control gates or valves from the Internet. The user can be notified of any changes through email or pager, as well as the Internet. The unit will allow the user to retrieve data from the Internet without the use of a base station. Automata's technology has made the Sentry economical for solar installation sites.
Automata, Inc.
Nevada City, CA
Tel: 800-994-0380
Web: www.automata-inc.com
Lift station monitoring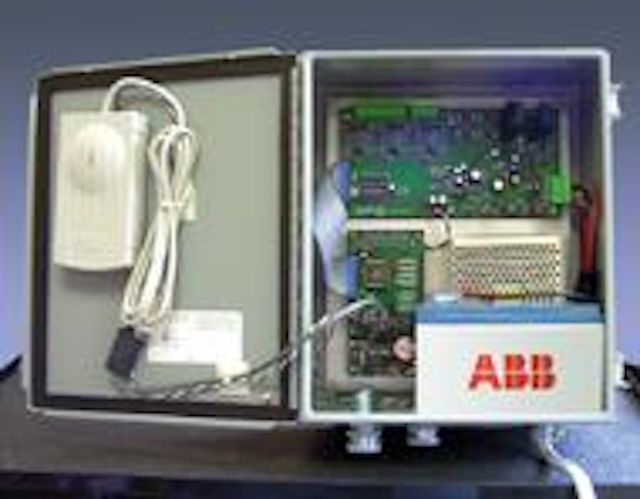 Click here to enlarge image
ABB's Lift Station Diagnostic and Information System uses the Internet to collect lift station data for long-term storage on the company's redundant servers. Internet browsers on existing PCs can provide access to this data and to diagnostic warnings regarding potential problems at the sewage lift stations. Warning alerts can be broadcast via pagers or E-mail. Installation is simple, with only a node box along with pump motor current sensors required at the lift station.
ABB Inc.
Warminster, PA
Tel: 800-626-4999
Web: www.abb.com/lift-station