NEW LITERATURE
Thermo Electron announces the availability of a new brochure focused on its laboratory informatics solutions, eRecordManager.
Oct 1st, 2003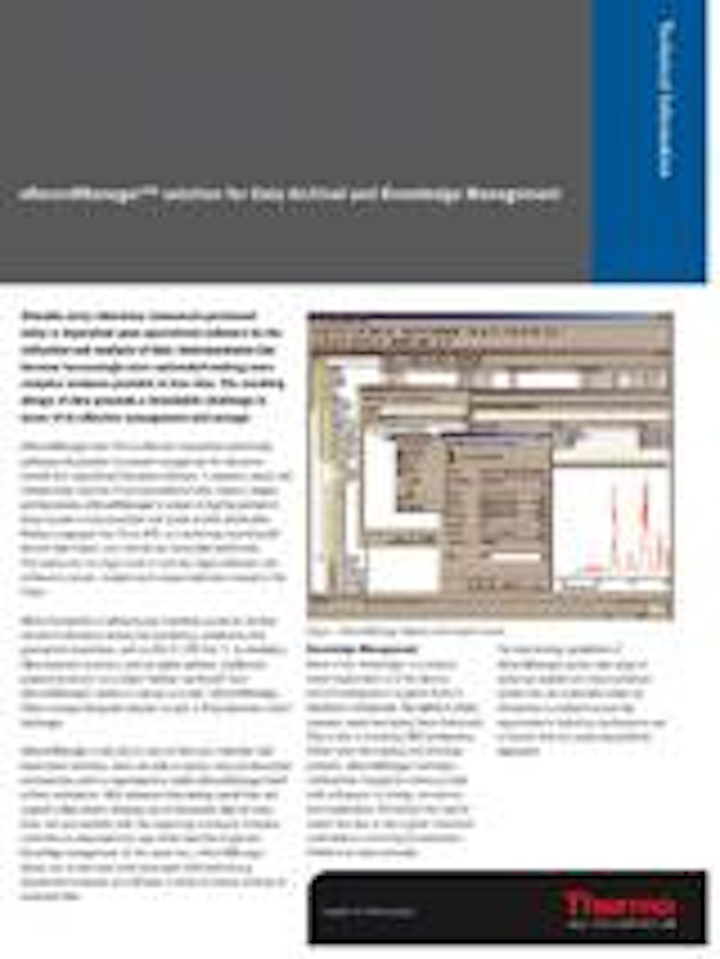 Laboratory software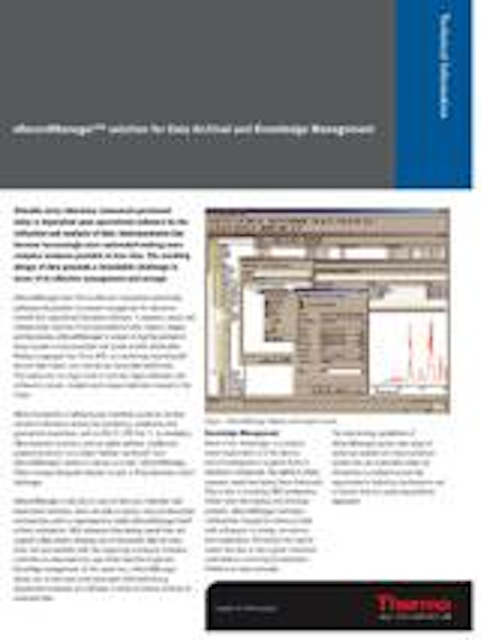 Click here to enlarge image
Thermo Electron announces the availability of a new brochure focused on its laboratory informatics solutions, eRecordManager. The eight-page brochure provides readers with a comprehensive overview of the system's functionality for data storage, searching and retrieval of instrument data, reports and documents, together with an outline of its underlying technology. The system was developed for deployment in data-intensive laboratories in industries. Launched in 2002, the software helps customers to capture, store and index large volumes of laboratory data and associated information, while also converting the content of these records for storage as GAML (Generalized Analytical Markup Language) files based on XML (eXtensible Mark-up Language) format.
Thermo Electron Corp.
Waltham, MA
Tel: 866-463-6522
Web: www.thermo.com/informatics
Oil skimmers
Click here to enlarge image
Abanaki has issued a general brochure that will assist in determining the best skimmer for a particular application. With 14 skimmer models to choose from, the company offers a skimmer to fit most applications. The units range from portable models that remove one gallon of oil per hour to large capacity stationary units that remove up to 200 gallons per hour. All the company's skimmers are constructed of powdered-coated finished steel or stainless steel.
Abanaki Corp.
Chagrin falls, OH
Tel: 800-358-7546

Check valves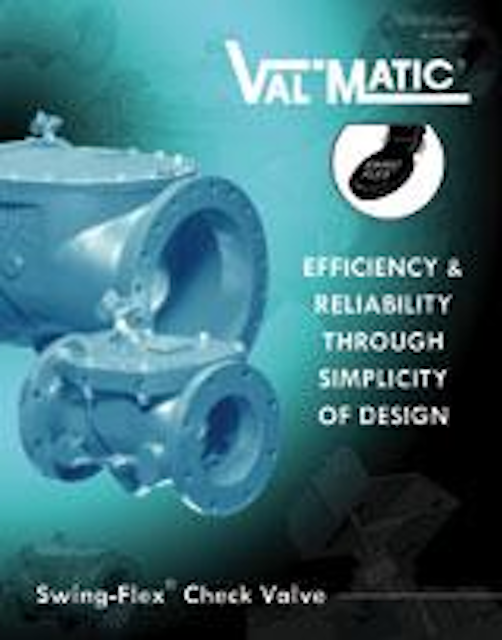 Click here to enlarge image
Val-Matic has updated and released a new brochure on it Swing-Flex Check Valve line. The brochure includes information on its 250 lb. cold working pressure rating, disc position indicator, ductile iron construction and the expansion of the line to include 30" and 36" valves. The valves feature a non-clog design with only one moving part. Sizes include 2" – 36" with flanged-end connections. The valve design and performance has been verified through an independent 1,000,000 cycle test and fully complies with ANSI/AWWA C508.
Val-Matic® Valve and Manufacturing Corp.
Elmhurst, IL
Tel: 630-941-4672
Web: www.valmatic.com
Membrane contactors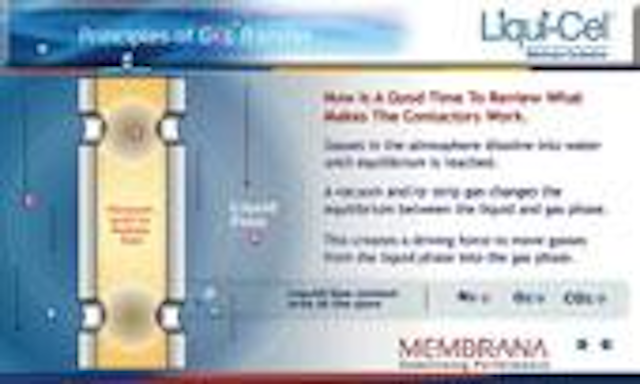 Click here to enlarge image
Membrana has launched a new animated Product Tour on its Membrane Contactor website, www.liqui-cel.com. The tour explains the different fiber types and the different contactor designs currently available for adding and removing dissolved gasses to and from liquid streams. The tour takes the viewer inside of a membrane contactor and demonstrates how the liquid and gas paths move through the contactor. The tour was completed in Flash 6.0 software and the viewer has full control over the pace at which it is viewed. It is interactive and allows people to spend as much time in specific sections as they would like because each product is suited to different applications. Liqui-Cel Membrane Contactors are used for adding or removing oxygen, carbon dioxide and nitrogen to or from different liquids in a variety of industries.
Membrana Industrial Membrane Group
Charlotte, NC
Tel: 704-587-8596
Flowmeters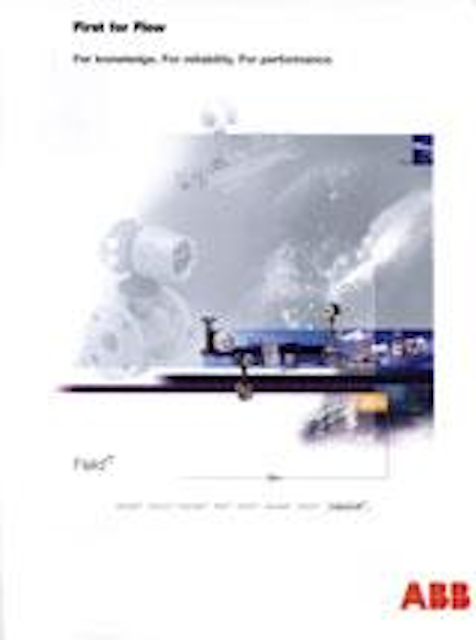 Click here to enlarge image
ABB's new flowmeter family brochure contains information and applications for its broad range of meters available in the U.S. The brochure covers electromagnetic, vortex, coriolis mass, variable area and ABB's unique wedge and swirl type flowmeters. Each section begins with a brief overview of the flow product type along with background information about its technical characteristics and history. It then explains the features and benefits of each type and provides application information to help decide which flowmeter is right for your needs. Also included is a selection table designed to help locate the right flowmeter(s) for a particular application. The brochure describes how the company's flow solutions are certified to international standards, and calibrated at its NIST certified calibration lab.
ABB Inc.
Warminster, PA
Tel: 215-674-6580
Web: www.abb.com
Process measurement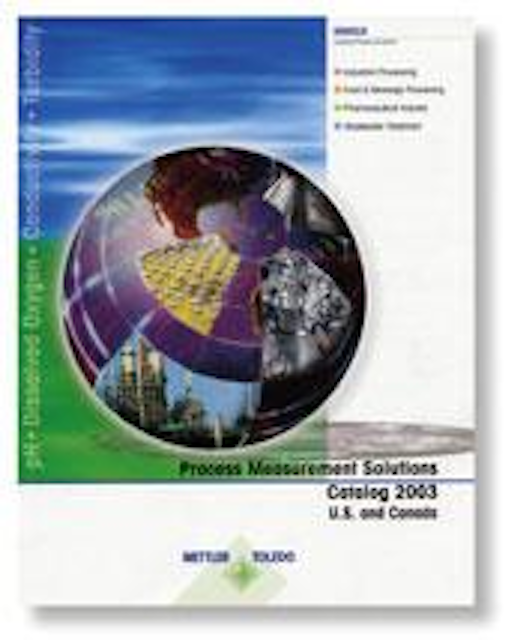 Click here to enlarge image
Mettler-Toledo Ingold has released a new 2003 process measurement solutions catalog for liquid analytical systems in the wastewater industry. The catalog carries the company's complete line with specifications for pH, dissolved oxygen, conductivity and turbidity.
Mettler-Toledo Ingold, Inc.
Columbus, OH
Tel: 800-352-8763
Web: www.mt.com
Pressure measurement
Click here to enlarge image
Noshok has released a new Transducer Products Catalog. This 50 page catalog contains detailed information and specifications on the company's line of electronic pressure and temperature measurement instruments along with a full range of digital indicators and a new digital pressure gauge. The catalog also contains a technical reference section. The catalog is available in either pdf or print format.
Noshok, Inc.
Berea, OH
Tel: 440-243-0888
Web: www.noshok.com
Concrete restoration
Sika Corp. has introduced a newly redesigned website for its Construction Division, www.sikausa.com. The site provides information on the company's products and services. The company's product line includes concrete admixtures, sealants, adhesives, corrosion inhibitors, specialty mortars, epoxy resins, structural strengthening systems, grouts, anchoring adhesives, overlays, and protective coatings. The site includes technical data sheets and how-to guides.
Sika Corp.
Lyndhurst, NJ
Tel: 201-933-8800
Gas/liquid separators
A new color brochure from Hayward Industrial describes the company's line of Wright-Austin Gas/Liquid Separators. The brochure explains how the separators remove over 99% of liquid and particulate matter from air, gas and steam lines. The separators are showcased with cut-away illustrations that show how they remove moisture and particulate matter. A description of applications served by each of the eight different separator designs is included.
Hayward Industrial Products Inc.
Elizabeth, NJ
Tel: 908-351-5400
Web: www.haywardindustrial.com
Backflow repair kits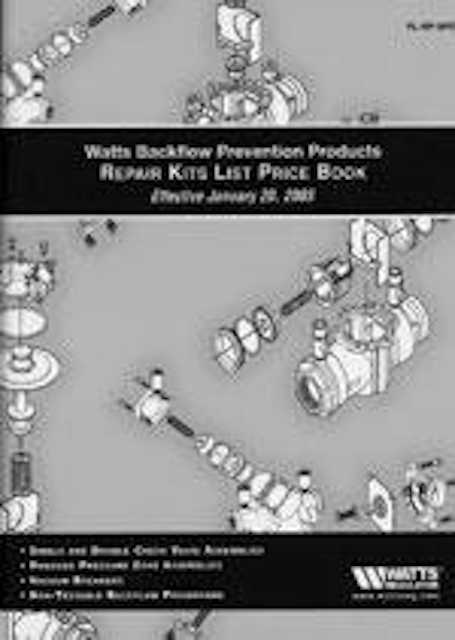 Click here to enlarge image
Watts Regulator has published an updated backflow prevention products repair kit brochure. The brochure features the company's line of repair and maintenance kits for double check, double check detector, reduced pressure zone and reduced pressure zone detector assemblies as well as for vacuum breakers and other non-testable backflow preventers. Request literature PL-RP-BPD.
Watts Regulator Co.
North Andover, MA
Tel: 800-617-3274
Web: www.wattsreg.com
Dry solids processing.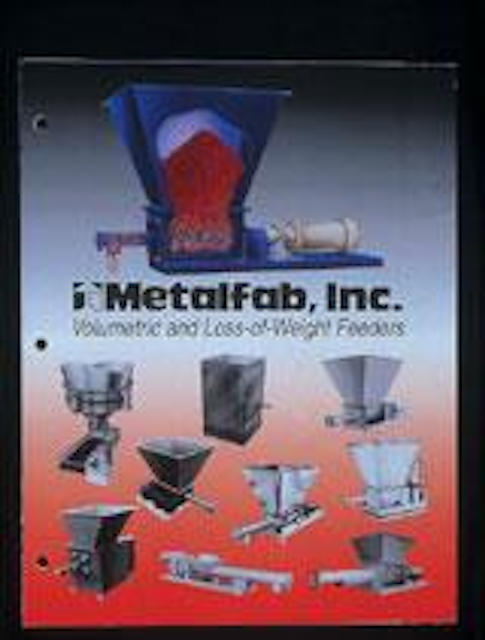 Click here to enlarge image
Metalfab has released a brochure on its line of volumetric and loss-of-weight feeders. The brochures provides an overview of the company's metering agitator/conditioner screw technology. Detailed information is offered on the company's DB1 Volumetric Screw Feeder, DB1M Mini Volumetric Screw Feeder and DB1S Sanitary Volumetric Screw Feeder, among others. Each product section includes a product overview, features/benefits, available models/feed rates and specifications regarding materials of construction.
Metalfab Inc.
Vernon, NJ
Tel: 800-764-2999
Web: www.metalfabinc.com
Gear, power transmission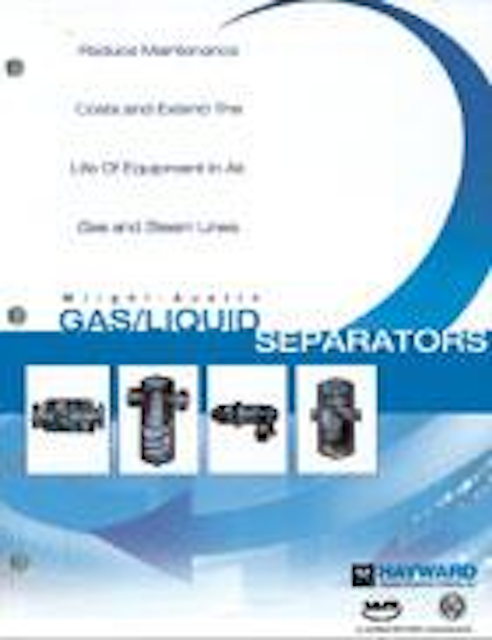 Click here to enlarge image
Philadelphia Gear has announced the online availability of technical drawings of its products. Customers can request technical gearbox drawings at no cost via the "Drawing Request Form" page online. Available drawings include outline dimension drawings, layout drawings and, in the case of high speed drives, mass-elastic drawings. All requests are processed within 48 hours. Customers need only provide a unit serial number and an order number, located on the nameplate of each of the company's enclosed drives.
Philadelphia Gear Corp.
Norristown, PA
Tel: 800-766-5120
Web: www.philagear.com