Document Storage, Sharing System Eases System Management
Hampton Roads Sanitation District (HRSD) is a municipal organization serving the wastewater treatment needs for a population of 1.5 million people in the Commonwealth of Virginia.
Oct 1st, 2003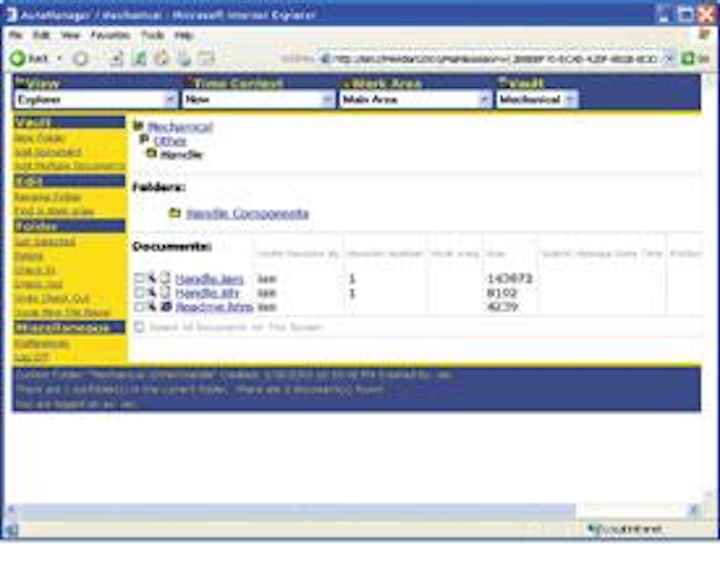 Hampton Roads Sanitation District (HRSD) is a municipal organization serving the wastewater treatment needs for a population of 1.5 million people in the Commonwealth of Virginia. Their mandate is to prevent pollution, protect public health, and support community development by providing wastewater collection, treatment and related services. With a combined capacity for treatment of 231 mgd, facilities include 13 treatment plants, 101 pump stations and over 500 miles of collection pipeline.
Click here to enlarge image
HRSD's ongoing operations and facility improvements involve accessing specific maps, drawings and records — oversized and irregular sized — from thousands of archived documents compiled over 60 years of operation. In the event of a breakdown in the system, the capability of the organization hinges on its ability to access and retrieve relevant data in a timely manner. Historically, HRSD had to physically locate and retrieve pertinent pieces of information for scheduled maintenance and inspections as well for unplanned emergency repairs.
The introduction of Cyco AutoManager WorkFlow and the later migration to Cyco AutoManager Meridian enabled HRSD to consolidate 18,000 disparate drawings into a database stored on a network server. Avatech Solutions Inc. provided professional, training and consulting services in setting up a system which expanded the district's capabilities in storage, management, retrieval and sharing of documents.
Document Management
With multiple wastewater treatment facilities spread throughout the Commonwealth of Virginia and over 500 miles of interconnecting pipeline, the monitoring, maintenance and upgrading of ongoing operations is a significant task for HRSD.
All operations and facilities have supporting records, maps and drawings that require periodic revision. In addition to the sheer volume of records and documentation, there are many physical maps and drawings of irregular sizes and shapes that involve specialized storage and filing. Any of these documents may be needed internally for ongoing operations or externally for consultants, inspectors, regulators or other outside agencies and organizations.
Locating, producing and sharing diverse pieces of information on demand from many different sources created a considerable challenge for HRSD.
As a longtime partner of 10 years, Avatech's interest and awareness in HRSD's business has enabled the company to introduce and implement solutions that respond directly to the district's evolving needs.
"Avatech helped us for many years with our AutoCAD needs. They later introduced us to Cyco AutoManager WorkFlow, which worked hand in glove with AutoCAD because they saw it as a logical progression that suited our specific needs," said Bruce Husselbee, Project Manager, Engineering Department, HRSD.
The Avatech consulting team helped with the migration by ensuring that the software and network were in sync, and most importantly, that users would be able to adopt the new technology.
During the latest upgrade, the team first looked at the data HRSD had accumulated in WorkFlow, and determined how to best migrate and customize it into Cyco AutoManager Meridian. Scrutinizing HRSD's network infrastructure, the team worked with IT staff to ensure compatibility. At the completion of programming and customization, a test migration of Cyco AutoManager WorkFlow data to Cyco AutoManager Meridian was initiated. A final migration was completed live once the team was sure the system worked with the dataset on-site.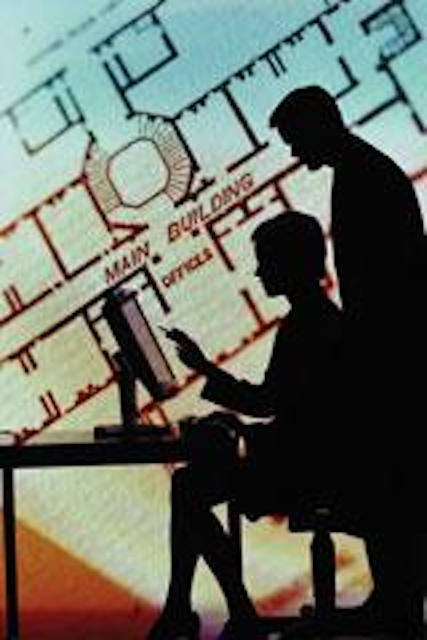 Click here to enlarge image
Finally, Avatech went live with the process, rolling out client parts to various users, managers and field personnel, and ensuring data access at remote treatment sites. The company also trained staff and provided ongoing technical support.
"We were trying to mirror a lot of our old filing systems in the new records management system but make it acceptable to our users," Husselbee said. "Avatech was able to structure a system that was user friendly and resulted in a final product that our folks were happy with."
Web-based Applications
Cyco AutoManager Meridian has the ability to transmit data over the web, which provided additional benefits. Eliminating the logistical difficulties involved in physically retrieving, handling and distributing documents saved time and trouble for HRSD.
"At least 250 of our employees need access to records management information internally," Husselbee said. "Externally, we currently provide data to four consulting engineering firms that do regular work for us. With Cyco AutoManager Meridian, our ability to share information and to do it in a timely manner has increased exponentially, facilitating maintenance and improvement projects.
"During a recent inspection of one of our facilities, an inspector made the comment that viewing drawings of the building at a later date would be helpful to the inspection. Our plant manager was able to go online and pull up the drawings for viewing in a matter of minutes – something that may have previously taken days to produce - leaving the inspector slack-jawed and overwhelmed by our ability to respond to his request so quickly," Husselbee said.
Some of HRSD's facilities were originally constructed over 50 years ago. Because of the historic origins of the buildings and their extensive supporting pipelines, the district has archived over 18,000 drawings in its record management system. Staff were at times overwhelmed by the retrieval and handling of cumbersome documents, which led HRSD to consolidate and centralize its large records inventory into a single, central, manageable database.
"With Avatech's help we were able to consolidate every record drawing and every map of all of our pipelines into a powerful database stored on our server. Requests for documents that would take days to fulfill can now be done in a matter of minutes or hours. No more sending 'Old Joe' into the basement to find the requested plans because he's the only one with enough seniority to remember where they were last seen," Husselbee said.
Improved Efficiency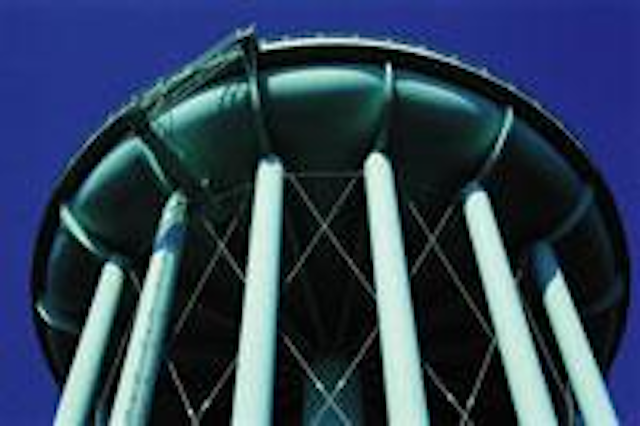 Click here to enlarge image
HRSD's efficiencies have supported stability in its human resources and contained the costs of those resources as well. Prior to implementing its new document management system, the district considered adding staff to handle the volume of work created by its previous system. The efficiency of the new system as well as its reduction in labor intensity enabled HRSD to circumvent this prospect.
"Our core staff consists of a supervisor and three technicians and that has been the same group for at least 10 years. I estimate that the workload has doubled over that period of time and yet we are able to manage the work volume with the same staff. The records management system is directly responsible for allowing us to closely control our staffing, creating enhanced stability and controlling labor costs," Husselbee said.