New Literature
A new eight-page brochure details the full range of service provided by ProServices, an ITT Industries Company.
Mar 1st, 2003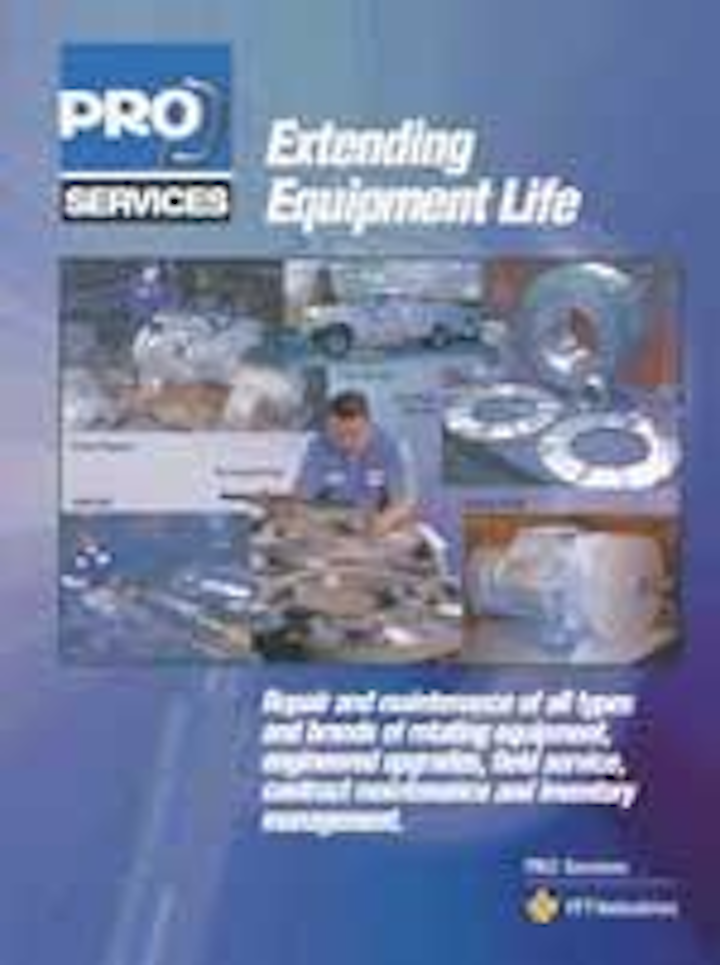 Pump services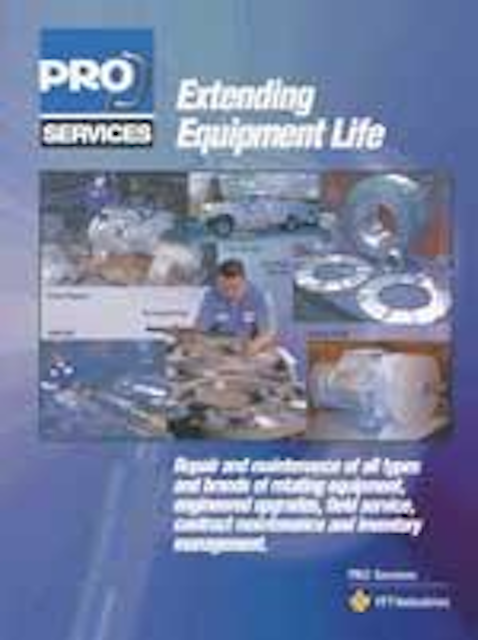 Click here to enlarge image
A new eight-page brochure details the full range of service provided by ProServices, an ITT Industries Company. The company offers integrated service solutions which include the repair and maintenance of all brands and types of pumps and other rotating equipment, such as turbines, blowers, mixers, gear boxes, compressors and Babbitt bearings. Engineered upgrades, field service (including emergency breakdowns 24/7), contract maintenance and inventory management are also available.
ProServices
Seneca Falls, NY
Tel: 800-335-6350
Web: www.ittproservices.com
Access doors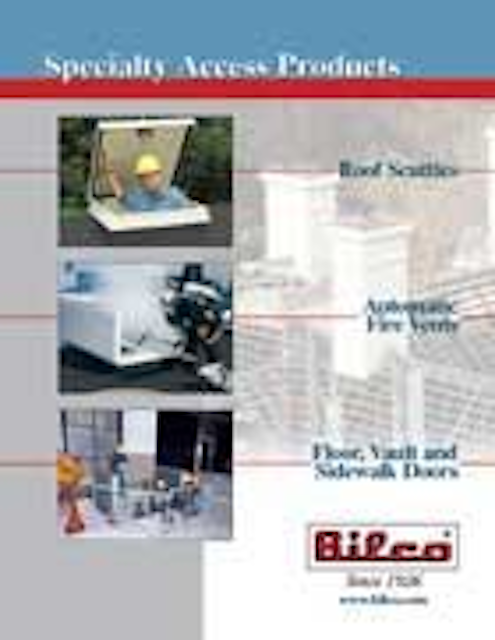 Click here to enlarge image
Bilco has introduced its new catalog for 2003. The 32 page catalog provides detailed information on the company's specialty access products. It includes photographs, cross-sectional details, product selection charts and guide specifications for the company's floor, vault and sidewalk doors. Information is also included on the company's LadderUP® Safety Posts for use on fixed ladders under access hatches.
Bilco Co.
New Haven, CT
Tel: 203-934-6363
Web: www.bilco.com
Storm sewer web site
A new web site dedicated to watertight stormwater sewer systems is available at www.watertightstormsewers.com. The site is underwritten by A-Lok Products and Press-Seal Gasket Corp. The companies jointly sponsor and manage the Watertight Storm Sewer Group. The site discusses the need for watertight storm sewer systems. A brochure section and a photo gallery provide graphic details of the results of failed systems. A message board provides a forum for discussion.
A-Lok Products Inc.
Tullytown, PA
Tel: 800-822-2565
Press-Seal Gasket Corp.
Tel: 800-348-7325
Pipe couplings, fittings
A new brochure from Anvil International covers a selection of AWWA couplings, flanges and fittings in 3 in. through 24 in. sizes with operating pressures as high as 500 psig. The heart of the Gruvlok® system is the Figure 7901 AWWA coupling. For most size connections, just two bolts are needed to assemble each joint. The coupling housings are cast ductile iron per ASTM A536 and are coated inside and out with a rust-inhibiting, lead-free paint. Couplings are provided with oval neck track bolts and heavy hex nuts which are zinc electroplated standard. The head of the track bolts prevents the bolts from turning as the nuts are tightened.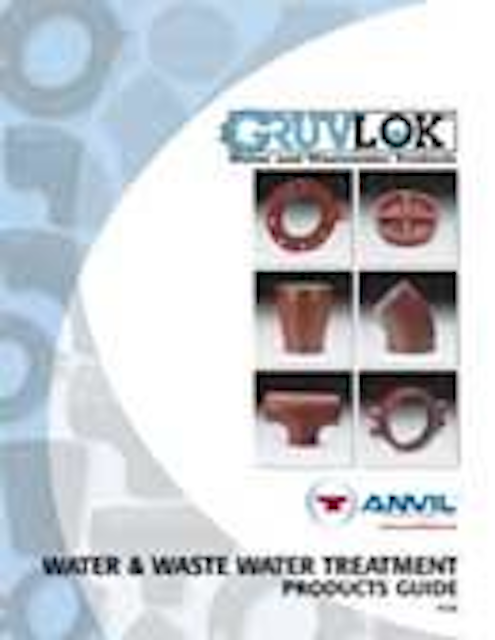 Click here to enlarge image
Anvil International
Portsmouth, NH
Tel: 603-422-8000
Web: www.anvilintl.com
Vortex grit removal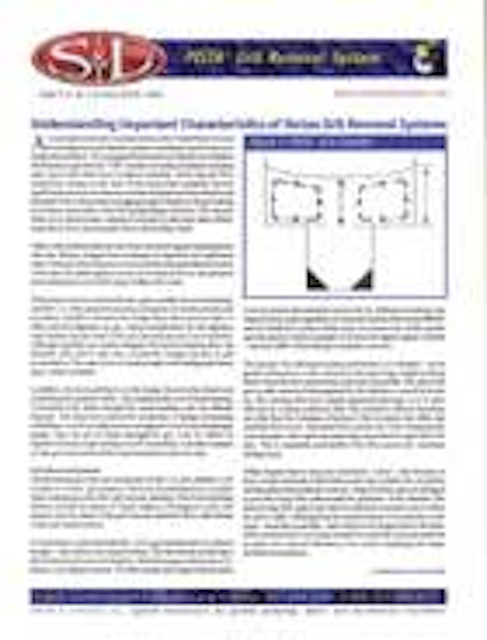 Click here to enlarge image
Smith & Loveless has published Understanding Important Characteristics of Vortex Grit Removal Systems, a technical article featuring the PISTA® Grit Removal System and important grit removal system considerations. Grit removal has become an important stage in the wastewater treatment process for protecting down stream equipment and operating efficiency. The article discusses how grit chamber installations are using more vortex grit chamber features, including flat bottom chambers, top mounted grit pumps (non-airlifts), and 360 degree rotations.
Smith & Loveless Inc.
Lenexa, KS
Tel: 913-888-5201
Web: www.smithandloveless.com
Spectroscopy catalogs
Two catalogs featuring AA, ICP, ICP-MS, FT-IR, FT-NIR, and Raman spectroscopy accessories and consumables from Thermo Electron Corp. are now available. The catalogs provide search and ordering capability for a range of products designed to heighten the performance of a spectrometer. A product index allows the user to find items of interest, while a glossary offers in-depth information on relevant techniques. Among products offered are supplies and consumables for AA, ICP, and ICP-MS instruments, as well as Spectra-Tech sampling accessories for use with Nicolet FT-IR, FT-NIR, and Raman spectrometers.
Thermo Electron Corp.
Madison, WI
Tel: 800-201-8132
Web: www.thermo.com/spectroscopycatalog
Pipeline repair
Futura Coatings' Protec and Futura-Thane family of pipeline coatings and linings are detailed in a new brochure. The urethane elastomer coatings provide hydraulic stability, resistance to chemicals and resist cathodic disbondment. They can be used on both pipe interiors and exteriors and may be spray-applied in the shop or field. They bond to a variety of substrates including foam-insulated pipes, ductile iron and concrete.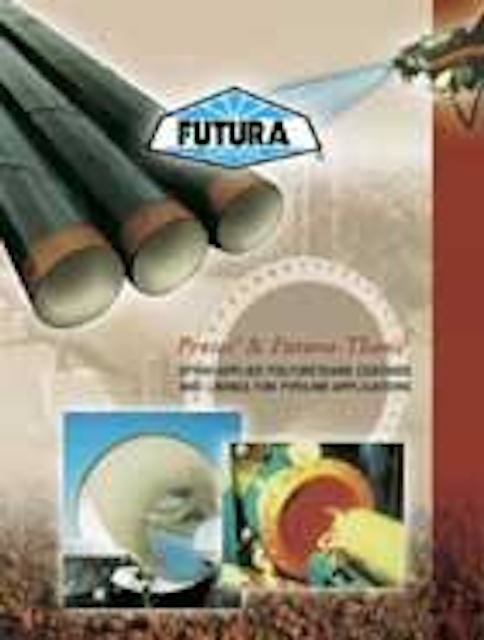 Click here to enlarge image
Futura Coatings Inc.
St. Louis, MO
Tel: 314-521-4000
Valve operators
Smith Flow Control is producing a series of animated brochures which demonstrate graphically how its range of process safety and valve operating products - such as the Flexi-Drive remote cable-driven valve operator and the Easi-Drive portable valve operating system - can help operators reduce accidents and increase efficiency. The brochures contain all the information found in a conventional brochure, but by providing moving images of the products in use, as well as the corresponding effects on valves and actuators, they are more effective at demonstrating the process.
Smith Flow Control
Erlanger, KY
Tel: 859-578-2395
Electric motors, drives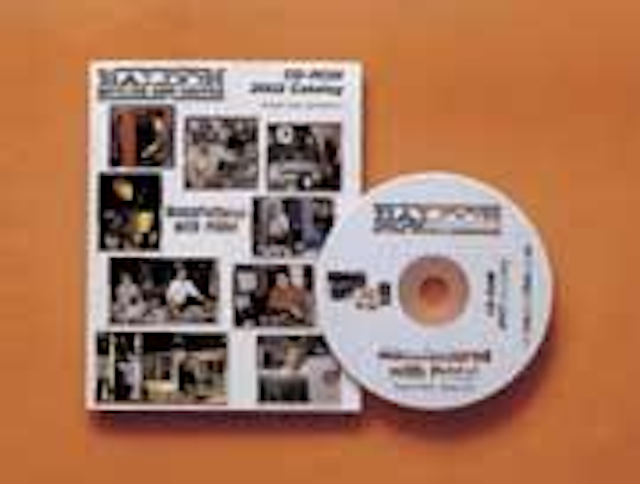 Click here to enlarge image
Baldor Electric offers Version 8.0 of its interactive Electronic Catalog on CD. Users are able to access a variety of technical information on over 6,500 different Baldor motors and drives. Product information includes nameplate data, dimension drawings, performance and test data, replacement parts and installation and operating manuals. An interactive search function allows users to find specific motors and drives with limited information.
Baldor Electric Co.
Fort Smith, AR
Tel: 501-646-4711
Web: www.baldor.com
Submersible transducers
A new data sheet on the submersible Series 500 KPSI™ transducers with SDI-12 (serial data interface at 1200 baud) is now available from Pressure Systems Inc. The four-page sheet outlines the interface, which is designed for interfacing data recorders with microprocessor-based sensors. The sheet provides specific applications, including remote environmental monitoring applications that require low power and can be battery-powered with minimal current drain such as well level, groundwater and surface water monitoring.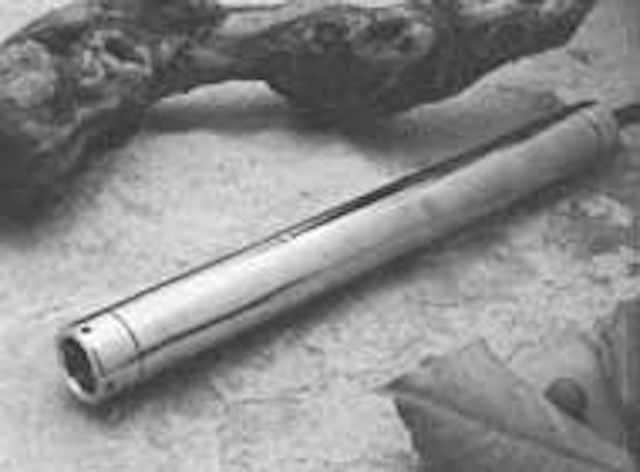 Click here to enlarge image
Pressure Systems Inc.
Hampton, VA
Tel: 800-328-3665
Web: www.pressuresystems.com/500.html