SHOWCASE
The Cell-Alert 2100™ Wireless Non-contact Lift Station Monitor from Strison Wireless Systems provides pump function data based on electric current flow to pump motors.
Mar 1st, 2003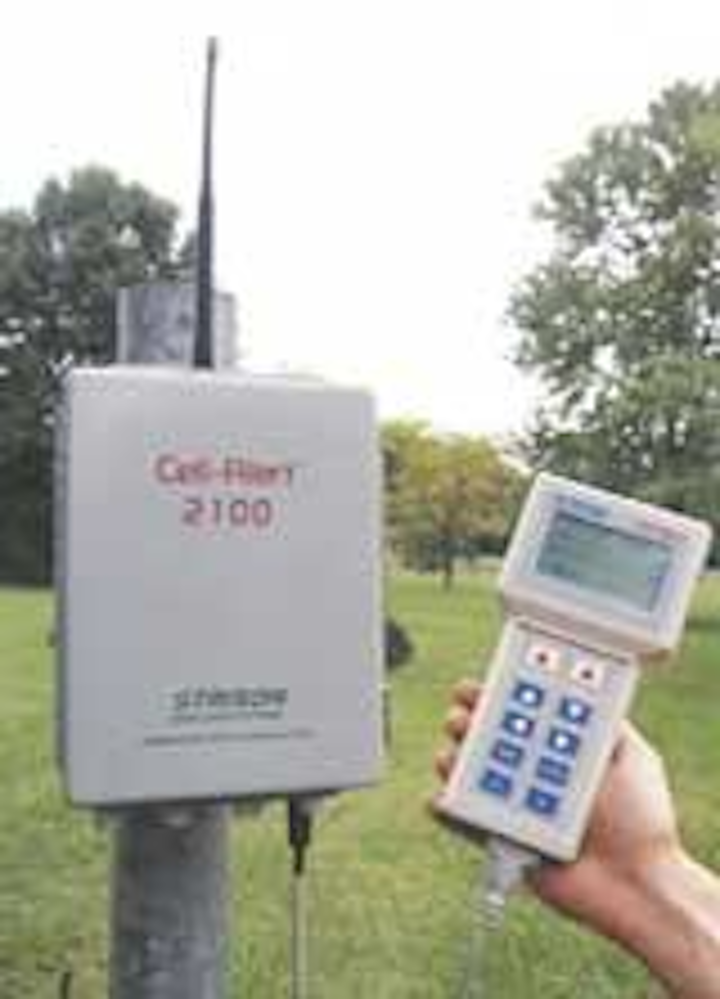 Wireless monitoring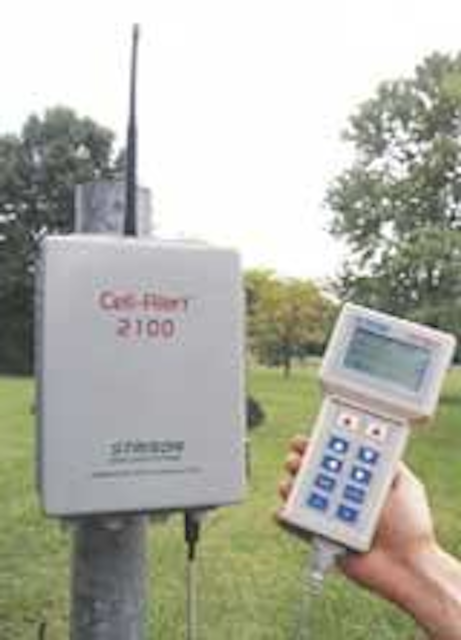 Click here to enlarge image
The Cell-Alert 2100™ Wireless Non-contact Lift Station Monitor from Strison Wireless Systems provides pump function data based on electric current flow to pump motors. Level sensing provides rate-of-change values in advance of high level alarms. Alarm delivery is by email or paging, data access via Internet.
Strison Wireless Systems
Greensboro, NC
Tel: 336-279-1070
Web: www.strison.com
Meter interface unit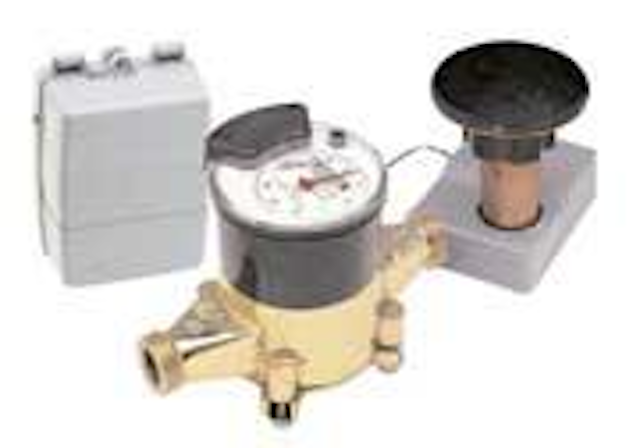 Click here to enlarge image
Neptune's R900 RF MIU, available in wall and pit versions, is a compact electronic device that collects meter-usage data from up to two networked encoder registers and transmits the data for collection by the meter reader. The meter interface unit is designed for either outdoor or indoor applications and will operate over a wide range of environmental conditions.
Neptune Technology Group Inc.
Tallassee, AL
Tel: 800-633-8754
Web: www.neptunetg.com
Thermoplastic pumps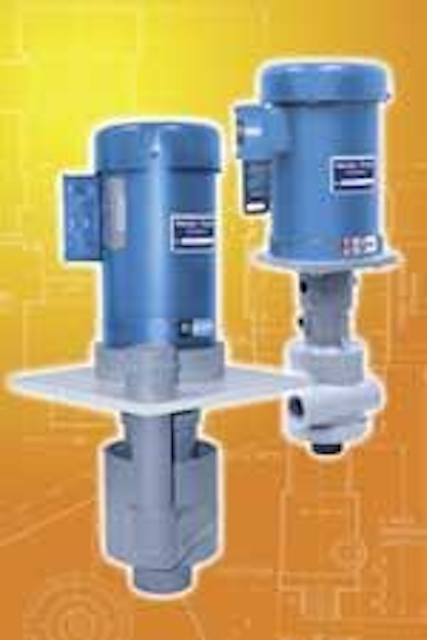 Click here to enlarge image
Based on a plastic, seal-less immersible pump design, the Webster S series pumps from Hayward Industrial Products are constructed of corrosion resistant plastic and feature a fully enclosed impeller. This design is suited to the pumping of abrasive process media with applications to be found in aeration, agitation, filtration, recirculation, spraying, and transfer. The plastic pumps are built to be virtually maintenance free, while the seal-less construction eliminates leaking and seal replacement. System operators have their choice of CPVC, PPL or PVDF construction to meet the requirements of almost any application.
Hayward Industrial Prod., Inc.
Elizabeth, NJ
Tel: 908-351-5400
Web: www.haywardindustrial.com
Grooved-end ball valves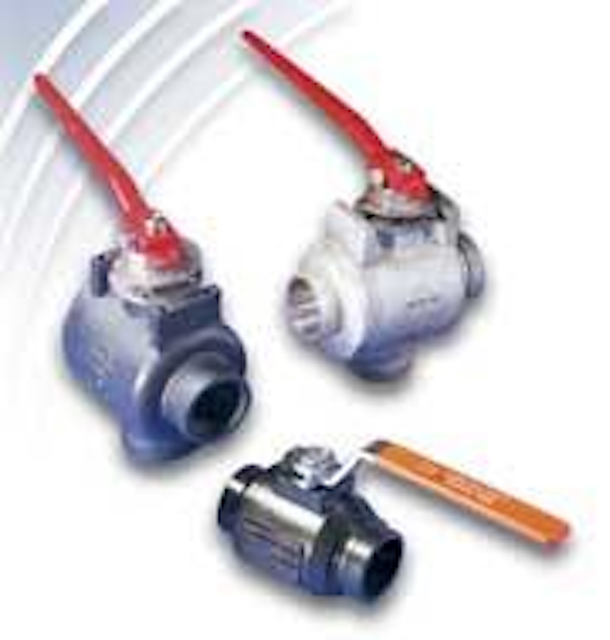 Click here to enlarge image
Anvil International has announced the availability of the Gruvlok® Series 7500 Stainless Steel Grooved-End Ball Valve line. Engineered to be used with IPS-sized pipe, the pneumatic or electronic activated valves are ideal for demanding requirements, especially corrosive applications in municipal and wastewater treatment facilities. The series consists of a 2" to 6" standard port, 316 stainless steel, two piece design and several two-way and three-way configurations. The valves also include standard reinforced PTFE seats, live loaded PTFE chevron stem seals, lock-out provisions and a rating to 720 psig CWP. The series is compliant with NACE MR01-75 and has generous factors of safety for pressure retention and stem torsional strength.
Anvil International, Inc.
Portsmouth, NH
Tel: 603-422-8000
Web: www.anvilintl.com
Butterfly valves
Val-Matic® has announced the availability of through shafts for the full range of its American-BFV Butterfly Valve line. Previously, through shafts were standard on valves 24" and smaller and optional on a limited basis for larger sizes. Effective immediately, through shafts will be available for all sizes up through 96". Through shafts provide extra strength and rigidity in transmission and distribution lines where potential for surges exist. The American-BFV® line fully meets AWWA Standard C504, the governing standard for municipal Butterfly Valves and is ANSI/NSF-61 certified for potable water.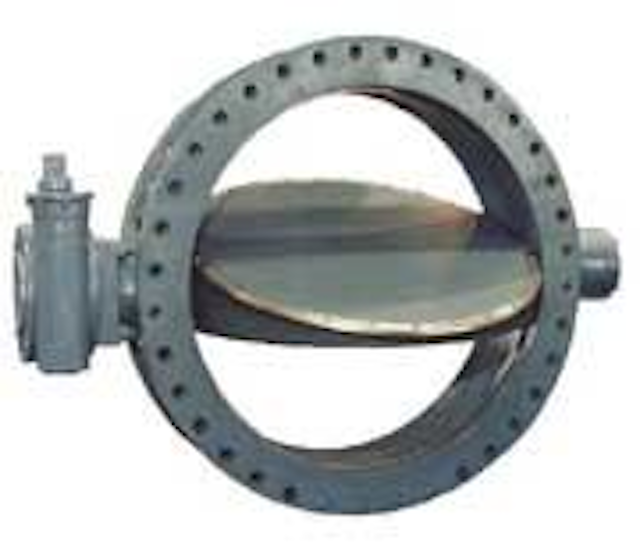 Click here to enlarge image
Val-Matic® Valve and Mfg. Corp.
Elmhurst, IL
Tel: 630-941-4672
Web: www.valmatic.com
Filter underdrains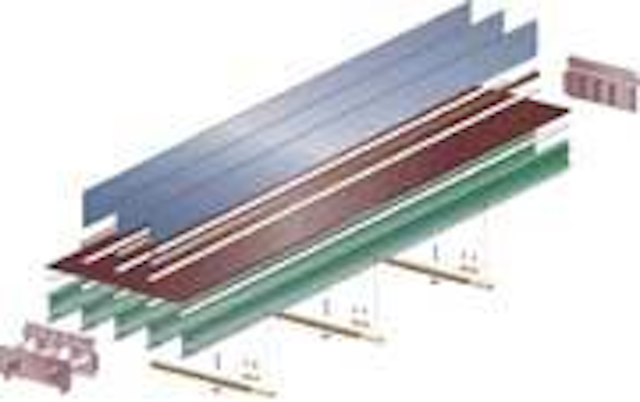 Click here to enlarge image
The new ABW® Filter Underdrain from Ondeo Degremont has been redesigned for increased strength and performance. Its strength comes from a unique two-piece cell divider design. The lower cell divider is a custom I-beam that is only eight inches in height. The upper cell divider is convertible to various media depths due to a bolt-in-top cell sheet. Porous plates are joined every four feet along the length of the filter bed. The two-piece cell divider bolts together through the porous plate.
Ondeo Degremont Inc.
Richmond, VA
Tel: 804-756-7600
Web: www.ondeo-degremont-usa.com
Shell cutter
Systematic Inc. offers the Badger Shell Cutter system. The cutter's V style pocket design allows almost twice as many standard cartridges to be incorporated into a given body sizes. This permits faster running speeds and feeds for any size of cutter body. In addition, the ability to incorporate more cutters is used in the company's two-phase cutter that roughs and finishes in one pass while still obtaining an adequate feed rate per tooth. The unit also allows the pipe coupon that is removed to be inspected to determine internal pipe conditions.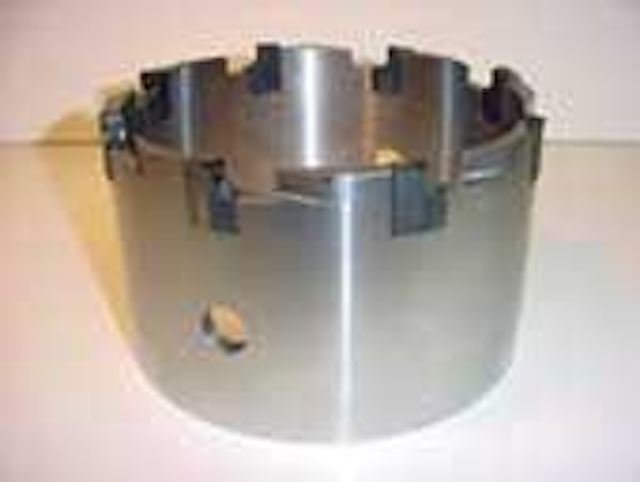 Click here to enlarge image
Systematic Inc.
Clackamas, OR
Tel: 503-655-2226
Web: www.shellcutter.com
Pump station monitor
Isco has announced a new tool for monitoring flow conditions in lift stations. The Isco 4501 Pump Station Flow Meter uses patented software algorithms to measure flow and monitor pumping rates of up to three lift station pumps. It is ideal for municipalities and consulting engineering firms engaged in sewer flow monitoring; I & I studies; customer billing and pump station performance studies. There are no sensors to install, no confined space entry, no calibration procedures, and no need to shut down the pump station. Standard inputs are included for monitoring rainfall data, recording pH and temperature readings and alarms, and sampler pacing. Data stored in internal memory can be retrieved on-site with a laptop computer or removable memory card, or using an optional internal telephone modem.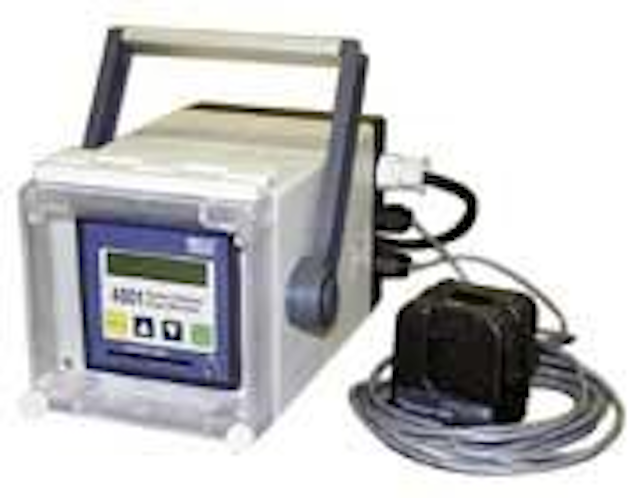 Click here to enlarge image
Isco, Inc.
Lincoln, NE Tel: 800-228-4373
Web: www.isco.com