NEW PRODUCTS
Ashland has added solid chemical treatment to its Ultra-Serv ® inventory management programs for water treatment.
Nov 1st, 2006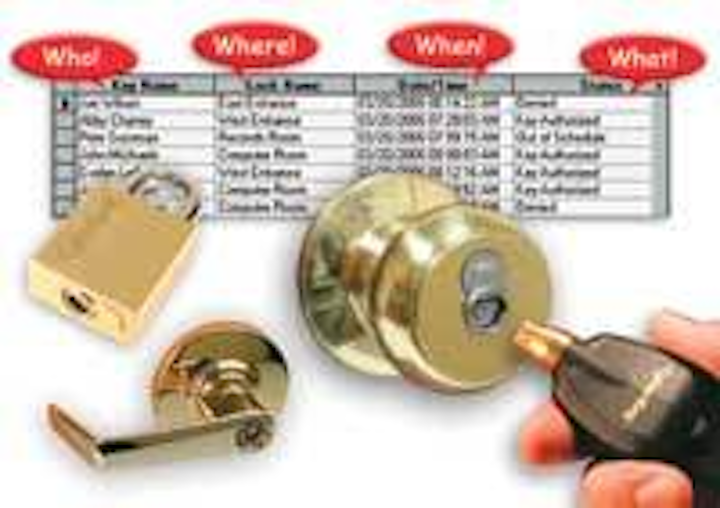 Solid chemical feed
Ashland has added solid chemical treatment to its Ultra-Serv ® inventory management programs for water treatment. Ultra-Serv solid chemical programs, offered by Drew Industrial, a business group of Ashland Water Technologies, incorporate a solid chemical feeder and associated products to provide an option benefiting customers who prefer not to handle liquid chemicals in pails or drums.
Ashland Water Technologies, Drew Industrial
Boonton, NJ
Tel: 800-526-1015
Web: www.ashland.com
Stainless steel locks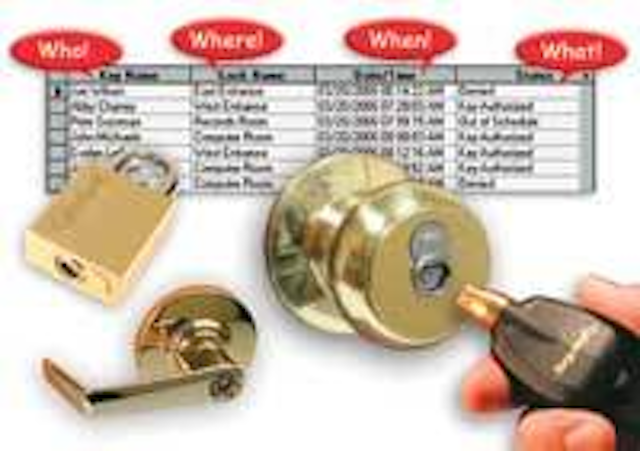 Click here to enlarge image
Videx announces that CyberLock® electronic cylinders are now manufactured with stainless steel components. The use of stainless steel parts enhances the performance of the cylinders in the wet, corrosive environments found at water treatment plants. Cylinder components include the front inner core, lock face, and contact pins.
Videx Inc.
Corvallis, OR
Tel: 541-758-0521
Web: www.videx.com
Control valve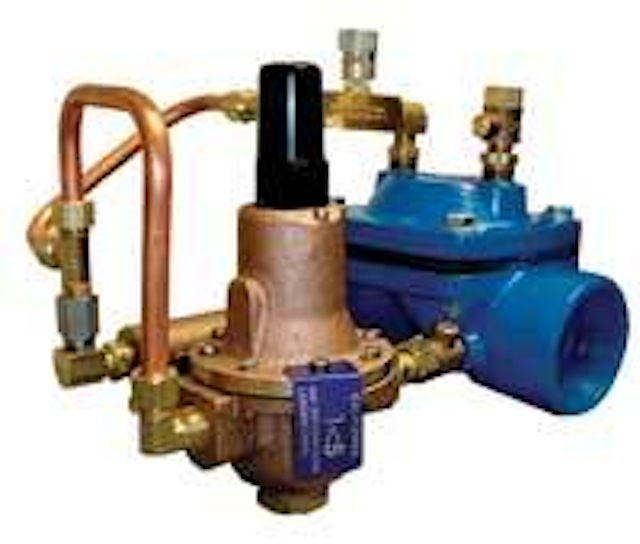 Click here to enlarge image
Danfoss Flomatic has introduced its new Cycle Gard® CI, series CIN101, a single chamber, pilot operated, constant pressure pump control valve. This valve automatically adjusts to provide constant pressure at different flows and works with any pump. This simple mechanical device will save electricity, eliminate water hammer and extend service life of the pump while providing a constant pressure regardless of water flow.
Danfoss Flomatic Corp.
Glens Falls, NY
Tel: 800-833-2040
Web: www.flomatic.com
Level gauges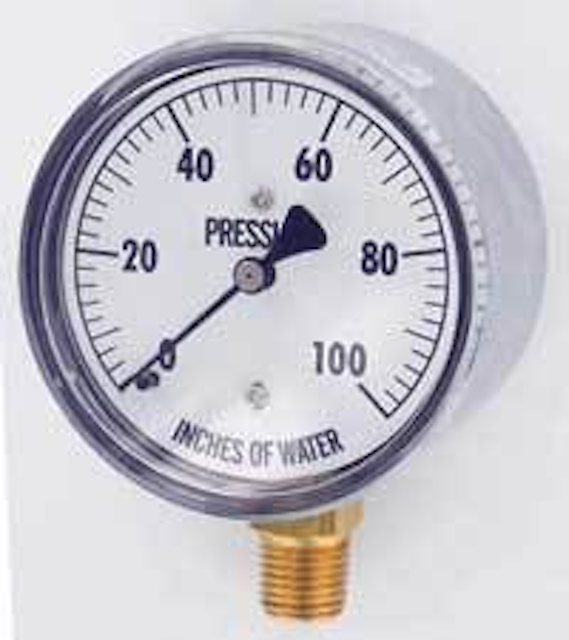 Click here to enlarge image
Dwyer Instruments has introduced the new LEVG Series Gages. The gauges offer dual psi and feet of water column scales with 3-2-3% ANSI B40.1 Grade B accuracy. The 3.5" or 4.5" dial gauges are designed with black steel housings with chrome bezels. Wetted parts include a brass socket and phosphor bronze Bourdon tube. Units can withstand temperatures of -50 to 160°F. A wide offering of ranges is available from 15 psi/34 ft. of w.c. to 200 psi/460 ft. of w.c., making them a choice for monitoring water tank levels.
Dwyer Instruments Inc.
Michigan City, IN
Tel: 800-872-9141
Web: www.dwyer-inst.com
Submersible level transmitter
Click here to enlarge image
The Mercoid Division of Dwyer Instruments is offering a new submersible level transmitter, the PBLT2. The transmitter is designed for service in the harshest applications and is ideal for wastewater, sludge, and slurries. It offers a large diameter 316 SS diaphragm, non-clogging and resistant to damage from floating solids. The transmitter is designed to measure the height of liquid above its position in a tank, sump, or pit.
Dwyer Instruments Inc.
Michigan City, IN
Tel: 800-872-9141
Web: www.dwyer-inst.com
Camera inspection system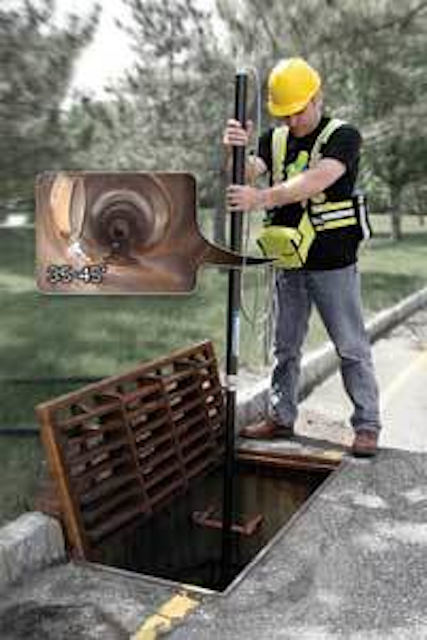 Click here to enlarge image
Envirosight has announced new enhancements to the QuickView zoom inspection camera that allow an operator to measure distance and view far-away objects with greater stability. The system now measures distance to in-focus targets and displays the reading on-screen. An operator simply finds an object, focuses on it, and presses the 'measure' button on the controls.
Envirosight LLC
Randolph, NJ
Tel: 866-936-8476
Web: www.envirosight.com
Chemical process pumps
Flowserve's family of chemical process pumps include its CPX ISO 5199 and Mark 3TM ANSI B73.1 pump lines. Both ATEX-compliant, the pumps are available in a complete range of configurations, including mechanically sealed, dynamically sealed, low-flow, self-priming, vertical-sump and recessed-impeller versions. They operate in flows up to 7400 gpm, heads to 1000 ft, pressures to 450 psi, and temperatures from -110 F to 700 F. The CPX is available in 40 sizes.
Flowserve Corp.
Dallas, TX
Tel: 800-728-7867
Web: www.flowserve.com
Pressure transmitter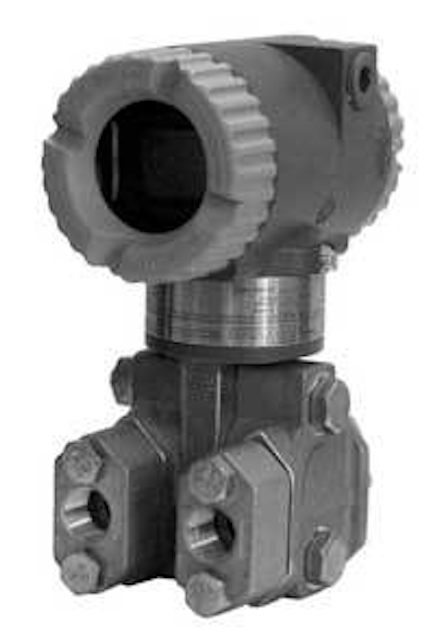 Click here to enlarge image
Whether measuring air flow for pond aeration, water flow in a pipe line, filter efficiency via pressure drop, tank levels or pipe line pressure in a water treatment plant, GP:50 offers an Intelligent Differential Pressure transmitter that will meet all requirements in one "smart" package design. The Model GPIDP is available in ranges from 0-0.5" WCD thru 0-3000 PSID with 4-20 mA and/or HART protocol for digital communication. Square root extraction comes standard and provides flow indication if used across a venturi or orifice plate.
GP:50
Grand Island, NY
Tel: 877-774-4751
Web: www.gp50.com
Turbidimeter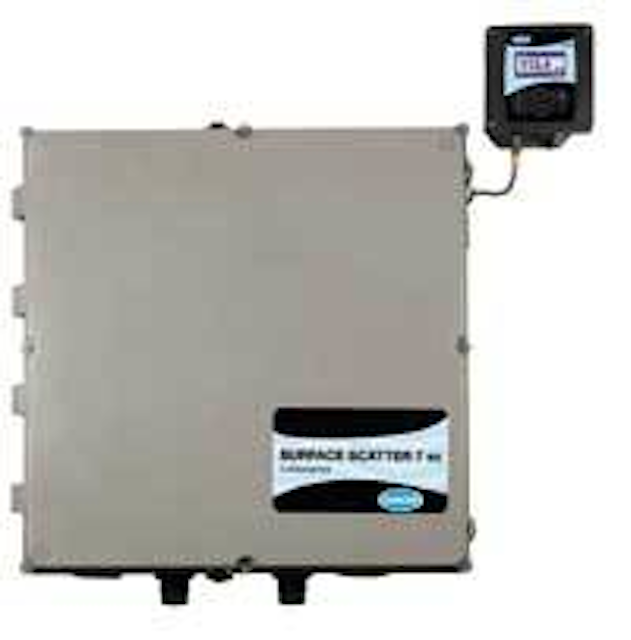 Click here to enlarge image
Hach has released the upgraded Surface Scatter 7 sc (SS7) Turbidimeter that now works with the company's line of digital controllers. The turbidimeter is designed so that the light source and photocell never come in contact with the sample. In fluids with high loads of suspended solids, this makes sample cell cleaning and replacement unnecessary. All wetted parts of the turbidimeter are made with corrosion-resistant materials for extended life.
Hach Co.
Loveland CO
Tel: 800-227-4224
Web: www.hach.com
EC/TDS controller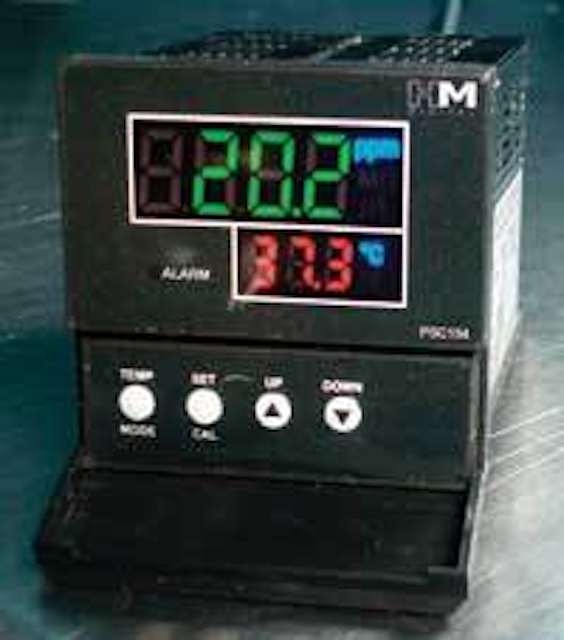 Click here to enlarge image
HM Digital's new PSC-154 controls electrical conductivity (EC) and TDS at an economical price. The controller monitors and controls EC levels from 0-9999 μS and TDS levels from 0-4995 ppm. It features a four-digit LCD display and on-screen temperature in Celsius or Fahrenheit. The controller includes Automatic Temperature Compensation (ATC), a resolution of 0.1 μS/ppm, digital calibration, digital set-point control, an optional alarm and a 4-20 mA output signal (also available with an analog relay).
HM Digital Inc.
Culver City, CA
Tel: 800-383-2777
Web: www.hmdigital.com
Pump control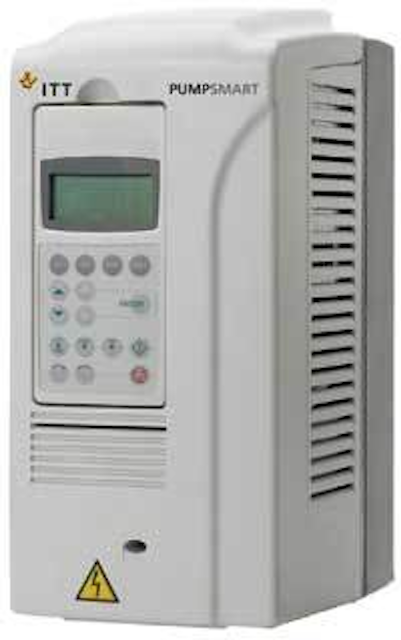 Click here to enlarge image
ITT Monitoring & Control has introduced V5.0 of the PumpSmart PS200. Two highlights of V5.0 are SmartFlow and Advanced Pump Protection. SmartFlow is a proprietary sensorless flow measurement function which will have the ability to calculate the flow of a centrifugal pump within ±5% of the pump rated flow without the need for any external instrumentation. This function mathematically models the pump power curve with only four points of CDS pump performance curve data: BEP flow, BEP power, shut off power and rated speed. Advanced Pump Protection (APP) is an improvement upon the already powerful Torque Based Pump Protection.
ITT Monitoring & Control
Tel: 315-568-7874
Web: www.pumpsmart.com
Survey, construction equipment
Leica Geosystems recently opened its new e-commerce online store for business at www.buy.leica-geosystems.com. Products are available for direct purchase, including levels, pipe lasers, rotators and underground service locators. The store's site navigation is simple, allowing even the novice laser positioning customer to quickly research offerings, identify the right product and make a purchase. To aid in the selection of the right product, the site offers online training with demonstrations and tutorials. Customers also have access to special promotions offered exclusively through the site - as well as ongoing monthly specials and discounts.
Leica Geosystems
Norcross, GA
Web: www.buy.leica-geosystems.com
Flow meter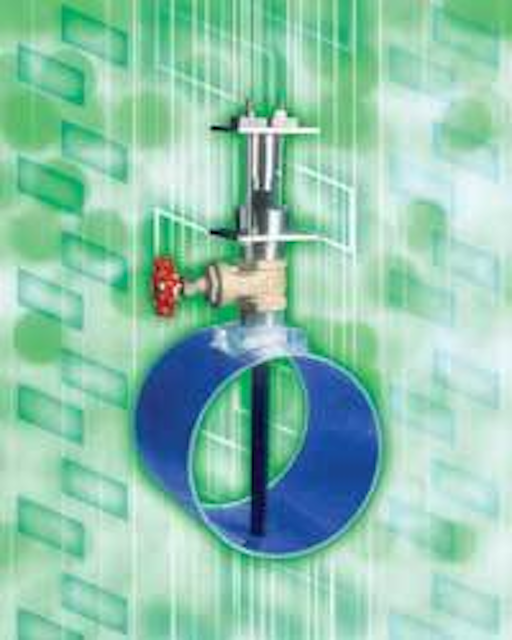 Click here to enlarge image
McCrometer is now offering the Marsh Multi-MagTM Flow Meter. The meter is an advanced measurement solution for difficult flow conditions: low flows, wide flow ranges, flows containing sand and grit, vertical pipes and locations near bends and elbows. The meter measures liquid volumetric flow rates in pipes sized from 4" to 120" with a streamlined multi-point technology that creates only negligible pressure loss. It is also available for 1-, 2- and 3-inch taps.
McCrometer
Hemet, CA
Tel: 800-220-2279
Web: www.mccrometer.com