PRODUCTS & SERVICES: ODOR CONTROL
The Mytilus™ bioscrubber/biotrickling filter from Biorem helps eliminate odors, H2S, NH3 and other...
Apr 1st, 2006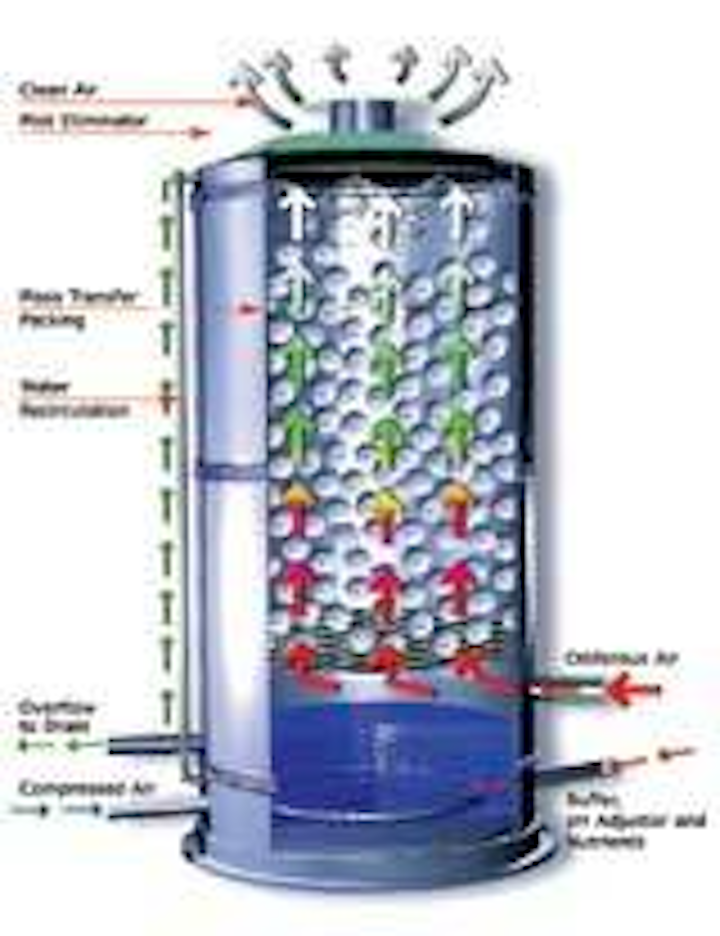 Odor control system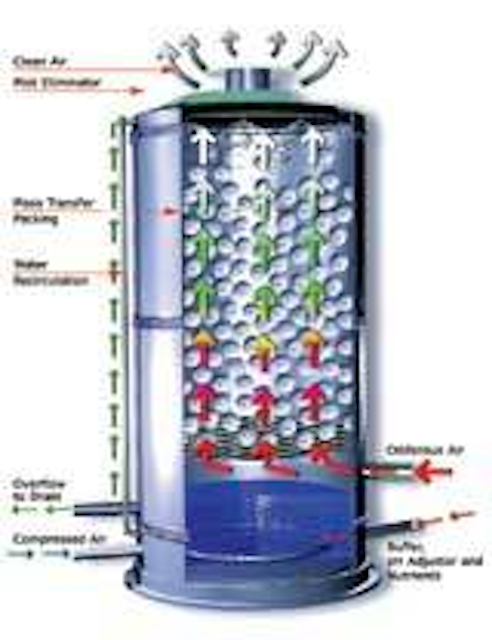 Click here to enlarge image
The Mytilus™ bioscrubber/biotrickling filter from Biorem helps eliminate odors, H2S, NH3 and other water soluble contaminants from foul air streams. Ideal for WWTPs and sewage pumping stations, it is compact and cheaper to run than carbon or chemical scrubbers. With over 450 installation worldwide, Biorem offers biological systems for the control of odors, H2S, VOCs and other hazardous air pollutants.
Biorem Technologies
Guelph, ON
Tel: 800-353-2087
Web: www.biorem.biz
Odor control technologies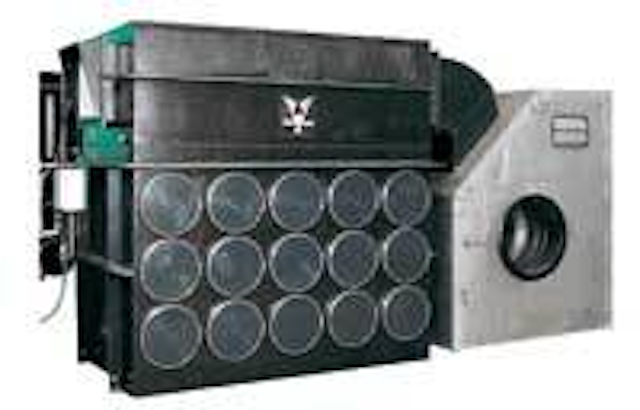 Click here to enlarge image
Calgon Carbon has been providing odor control systems for over 25 years. The company offers a variety of products and technologies to treat odors from municipal and industrial wastewater treatment operations. Its technology offerings include activated carbon and biological oxidation. Its Phoenix® catalytic carbon reactor system is one example. The company's engineering staff can help find a solution for virtually any odor control problem using either one product or a combination of systems and technologies.
Calgon Carbon Corp.
Pittsburgh, PA
Tel: 800-422-7266
Web: www.calgoncarbon.com
H2S removal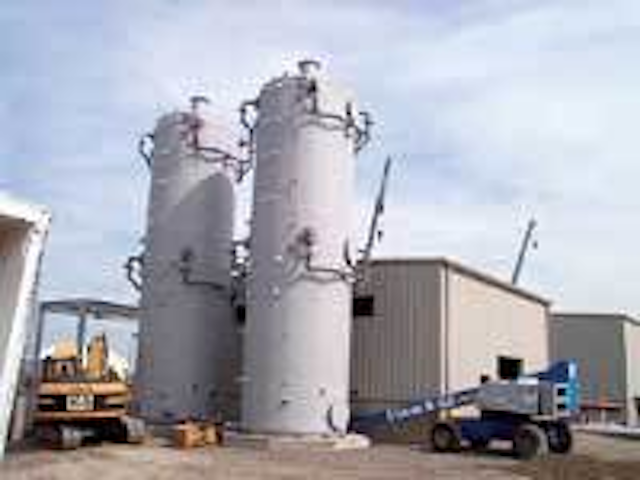 Click here to enlarge image
Biothane's Biopuric system is designed to remove hydrogen sulfide from biogas from various sources, including anaerobic wastewater or sludge reactors. The biological scrubber process uses bacteria instead of chemicals to achieve mass transfer. There are currently nearly two dozen Biopuric installations at wastewater treatment plants worldwide. One installation at a very large municipal wastewater treatment plant near Santiago, Chile, has been running successfully for over two years, and construction of another large municipal installation is currently underway near Amman, Jordan.
Biothane Corp.
Camden, NJ
Tel: 856-541-3500
Web: www.biothane.com
H2S reduction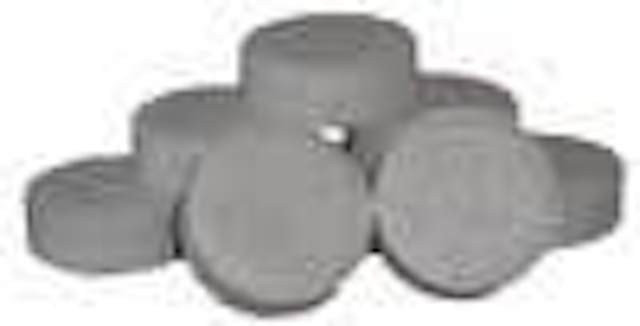 Click here to enlarge image
Cellinite BioTabs™ can be used to mitigate odors in wastewater treatment. The bioremediation product reduces anaerobic bacteria production of hydrogen sulfide by creating an aerobic environment through its patented oxygen delivery system. The non-hazardous treatment is effective because the tablets descend to the bottom of the wastewater where they begin to work by super-oxygenating the entire environment. Using the tablets replaces the need for additional equipment, measuring, or handling of messy and hazardous chemicals.
Cellinite Technologies
Needham, MA
Tel: 781-453-2233
Web: www.biotabs.net
Odor control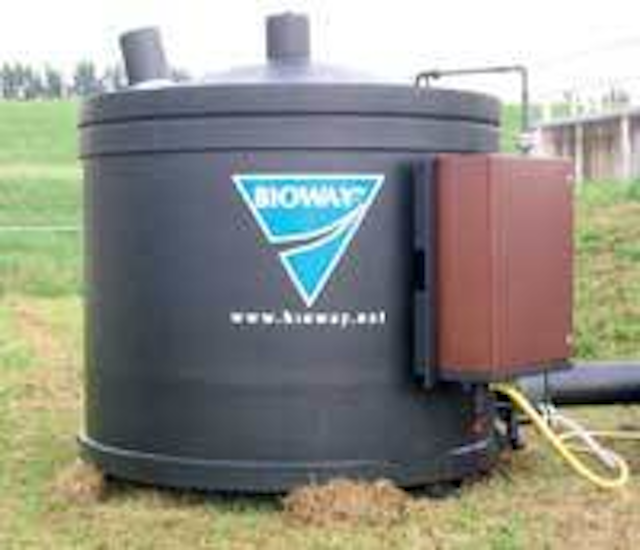 Click here to enlarge image
The Eliminodor 2000™, available from Bioway, can treat up to 2000 cfm in a single, compact unit with no intermediate ductwork. It biologically treats foul air, followed by a final carbon polishing step. The system comes with a 10 year warranty on the biological media and vessel, and a 12 month guarantee on the carbon.
Bioway America Inc.
Marlton, NJ
Tel: 513-607-7304 Web: www.bioway.com
Biosolids odor control
Altivia offers VX-456™, a proprietary liquid mixed-oxidant applied to biosolids to immediately control odor causing sulfides and related malodors as well as prevent the biological generation of sulfides. The mixed-oxidant does not form chlorinated organics, and forms environmentally friendly by-products. The company also offers full service water treatment programs to the municipal market.
Altivia Corp.
Houston, TX
Tel: 866-258-4842
Web: www.altivia.com
Odor control equipment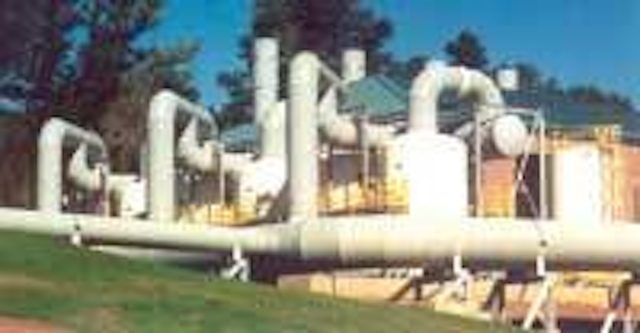 Click here to enlarge image
Duall offers a selection of corrosion-resistant FRP dual laminate and thermoplastic scrubbers, fans and ventilation products for municipal wastewater treatment odor control applications. Products include the company's AroBIOS™ Bioscrubbers, which use biological odor control technology without the need for chemicals.
Duall Division, Met-Pro Corp.
Owosso, MI
Tel: 989-725-8184
Web: www.dualldiv.com
Odor control media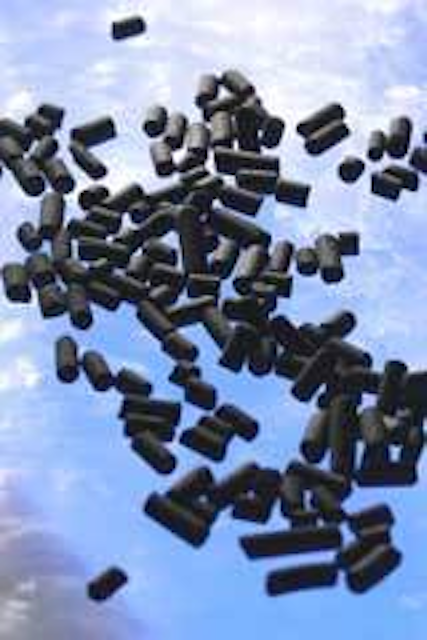 Click here to enlarge image
USFilter Corp., a Siemens Water business, has received a notice of allowance from the U.S. Patent and Trademark Office for its Midas® OCM activated carbon from Westates Carbon. This pending patent describes an innovative odor control media used in conventional deep bed carbon adsorber abatement systems to eliminate nuisance odors associated with hydrogen sulfide (H2S) and organics.
USFilter
Warrendale, PA
Tel: 724-772-1324
Web: www.usfilter.com