Substrate Repair adds Life to Crumbling Sewer System
America's infrastructure is literally crumbling below our feet. Hidden below city streets are aging, corroded sewer systems - many 70 to 100 years old.
Feb 1st, 2006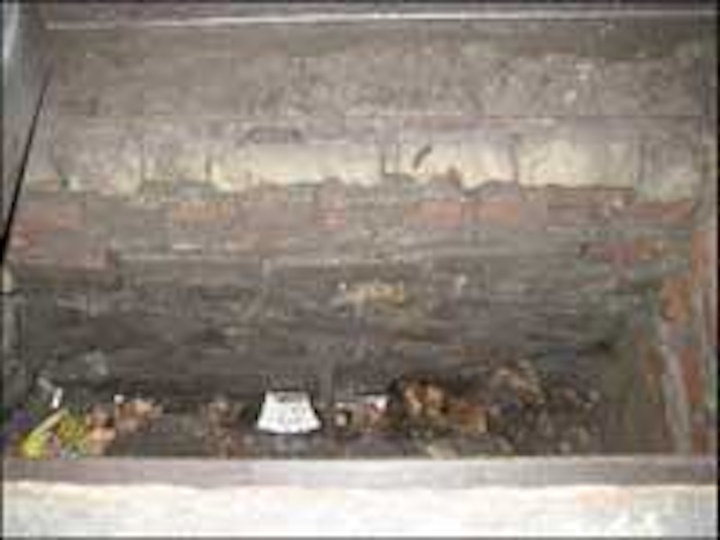 America's infrastructure is literally crumbling below our feet. Hidden below city streets are aging, corroded sewer systems - many 70 to 100 years old. The critical state of disrepair is uniquely evident in the storm sewers of the Snow Belt, which stretches across the Great Lakes from Minnesota to Maine. The freeze/thaw process in this region wreaks havoc with concrete. Road salt serves to exacerbate the problem.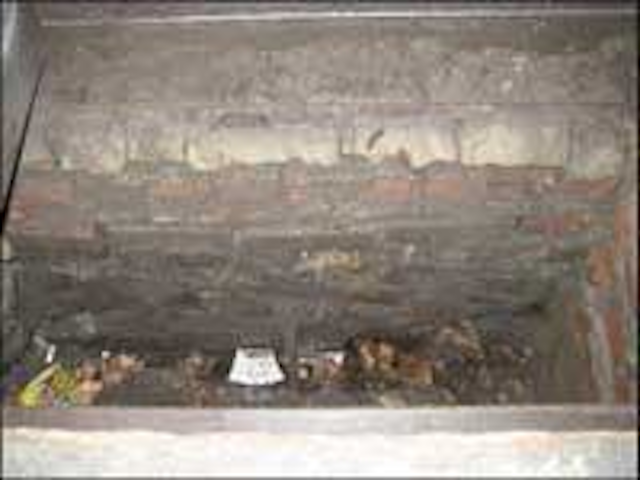 Click here to enlarge image
Many Snow Belt communities use regular cement to periodically patch damaged storm sewers, but this process often results in short-lived repairs. However, a repair method does exist that provides a more cost-effective solution than complete replacement of a storm sewer, with the longevity that a quick patch job can't offer.
Before and After photographs of sewer structures repaired during the Syracuse project.
Click here to enlarge image
Sauereisen's SubstrateResurfacer No. F-121, a Portland-cement based substrate repair material, was initially designed for repairing concrete or brick manholes where structural integrity needed to be restored. However, in recent projects Sauereisen has discovered it can be used to restore damaged storm sewers and related structures. In fact, that type of project has become somewhat of a niche business in many Northeast markets for the third-generation company.
Case Study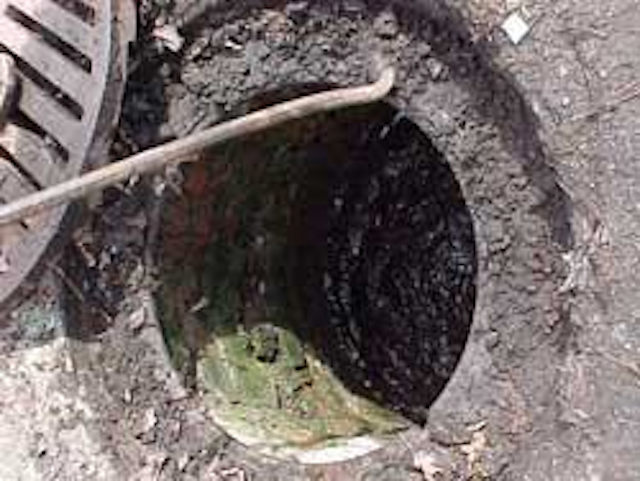 Click here to enlarge image
One such project involved the city of Syracuse, N.Y., which has used F-121 to repair storm water structures that have experienced wear and tear worsened by the freeze/thaw cycle and road salt. Spurred by the Onondaga Lake Partnership's goal of preventing nonpoint source pollution, Syracuse implemented a program to establish best management practices to provide hydraulically sound and physically stable storm water systems. With approximately 12,000 catch basins, some dating back to the early 1900's, Syracuse had many brick and concrete structures in need of repair.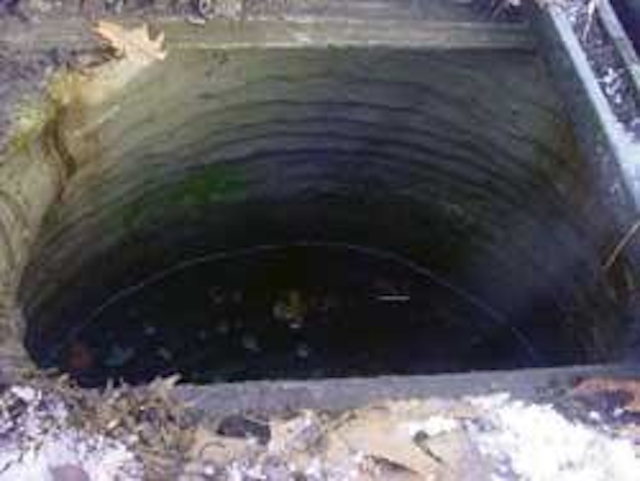 Click here to enlarge image
"In July 2003, the city of Syracuse implemented a pilot program funded by the Onondaga Lake Partnership through which we rehabilitated 121 storm structures," said John Kivlehan, Facilities Engineer for the Syracuse Department of Engineering. "The Sauereisen F-121 product was initially specified as an alternative to replacing the systems. This methodology dramatically reduced our costs - it would have cost us four to five times as much to replace the structures."
Because Sauereisen's F-121 could be pumped and sprayed to repair the structures, the city of Syracuse avoided the kind of confined space entry that would have been required if the structures were completely replaced or repaired using a trowel. This significantly reduced the time and money required to restore the integrity of the storm water systems.
"Using F-121, minor defects can be fixed from above ground within about an hour," Kivlehan said.
The Process
J.J. Lane Construction of Liverpool, NY, served as the primary contractor for the Syracuse project, with Environmental Preservation Systems, based in New Hartford, N.Y., as the subcontractor.
Each catch basin was first cleaned through a combination of water-blasting and high suction, which removed all debris and loose material. Workers then identified voids or leaks and made necessary repairs. Environmental Preservation Systems next applied the spincast F-121 directly to the wall at a thickness of no less than a half inch.
"After the application, we go back in the structure to brush it out and make sure everything is tight," said Ray Ruszkowski, owner of Environmental Preservation Systems. "After the brushing, we do a final spincast to blend everything in. Then the city's inspector examines the structure with us to ensure it is acceptable. The entire process for each catch basin takes about an hour."
To help protect the substrate repair, Environmental Preservation Systems used Sauereisen's SewerGard Glaze No. 210G, a protective coating that provides a chemical-resistant barrier and sealing topcoat.
"We apply the SewerGard the day after we apply the F-121, and it creates an impermeable barrier," Ruszkowski said.
If a next-day application isn't feasible, Sauereisen also offers fast-setting formulations of both F-121 and SewerGard, which enable a fast project completion.
Results
More than two years after the Syracuse pilot project, city officials are pleased with the results.
"The structures repaired with F-121 in 2003 have seen no damage through two winters," Kivlehan said. "Our goal was to find a repair method that would create a corrosion-resistant system, and we've been able to accomplish that. We're hoping to extend the life of our structures by 15 years or more."
In 2005 the city of Syracuse received more funding to repair storm water systems. Upcoming work with J.J. Lane and Environmental Preservation Systems calls for Sauereisen's F-121 product to be applied to approximately 341 catch basins.
Ruszkowski has been pleased with the way substrate repair system has enabled him to increase his efficiency and to help ensure the satisfaction of the communities he works with.
"By using F-121, we've been able to double our production," Ruszkowski said. "The product effectively penetrates moderate-sized cracks and crevices, and its tensile strength is phenomenal. I work throughout the northeast with this product, and many of the small towns are so happy with the results from F-121, I do work with them year after year."
About the author:
Tony Oswald is the Eastern Regional Manger for Sauereisen, Inc. (www.sauereisen.com). Established in 1899, Sauereisen is a third-generation manufacturer based in Pittsburgh, PA, and provides worldwide product distribution of corrosion-resistant materials.