Product Showcase
Collection of new products of special interest to the municipal water and wastewater markets
Sep 1st, 2016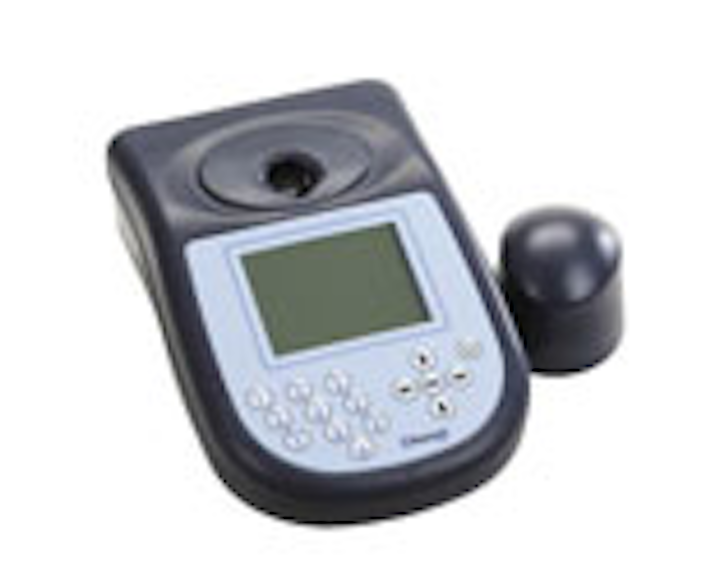 Water quality monitoring
Modern Water's new SmartReader is a photometer that can be used with any of its RaPID assay and EnviroGard range of test kits, which effectively monitor the quality of drinking water, process water, wastewater or soil. The fundamental operating technique applied to the SmartReader is based on the principles of optical absorbance and scattering of visible light by removing the subjective element of the human eye and eliminating variable light conditions, which can affect test results. The SmartReader offers a choice of either mains power via the USB port or using three 1.5 V AA batteries (supplied). The technology has low power consumption, self-diagnostic functionality and wireless connectivity.
Modern Water plc
Turbidity platform
The TU5 Series Turbidity Platform from Hach is comprised of both laboratory and online turbidimeters and has been designed to be the next standard in the evolution of turbidity. The platform offers the only turbidimeters to employ 360° x 90° Detection Technology, which uses a unique optical design that sees more of the sample than any other turbidimeter, delivering the best low-level precision and sensitivity while minimizing variability from test to test. The TU5 Series dramatically reduces the time needed to get a turbidity measurement users can rely on, with 98% less online sample surface area to clean, sealed vials for calibration, and the elimination of the need for indexing and silicone oil in the lab.
Hach
Duckbill valves
All-rubber Duckbill Valves from Onyx Valve are simple, silent check valves that combine high flow capacity with low head loss, making them ideal for stormwater, wastewater, and tank overflow pipes. They are available in a range of sizes from 2" to 60".
Onyx Valve Co.
Water level indicator probe
Solinst Model 102 Water Level Indicators are built to be robust yet cost effective and feature a durable probe design. The P10 Probe is stainless steel, 3/8" (10 mm) in diameter, and features 10 segmented stainless steel weights for flexibility. It's ideal for getting around down-well instruments or other restrictions to measure accurate water levels or drawdown. Narrow cable lengths are available up to 1,000 ft. (300 m).
Solinst Canada Ltd.
Chlorine ton scale
The Chlor-Scale® Ton Container Scale from Force Flow provides an accurate and reliable way to monitor the amount of chlorine used in your disinfection process. Knowing the exact amount fed allows you to document that target disinfection levels have been consistently met. Knowing how much chlorine remains in the tank also helps prevent running out of chemical and stops the costly mistake of tanks being sent back to the supplier with chlorine still in them. The steel rectangular tube platform is robotically welded then epoxy powder coated to insure maximum strength for safety and durability. Electronic and hydraulic versions are available.
Force Flow
Hydrogen peroxide analyzer
The HP80 Hydrogen Peroxide Analyzer from Electro-Chemical Devices (ECD) is a highly flexible and reliable instrument designed to measure H2O2 in both the parts per million (ppm) range and the percent solution range to support a variety of process applications. The analyzer system includes an H2O2 sensor, a pH sensor, a constant head flow control device and transmitter with power supply all mounted on a PVC wall panel that's ready to hang. The HP80 Analyzer features amperometric H2O2 sensors. These amperometric sensors are manufactured with a gold cathode, a silver anode and a rugged microporous membrane.
Electro-Chemical Devices
More WaterWorld Current Issue Articles
More WaterWorld Archives Issue Articles