Resource Spotlight
Collection of books, etc. dealing with water issues.
Sep 1st, 2016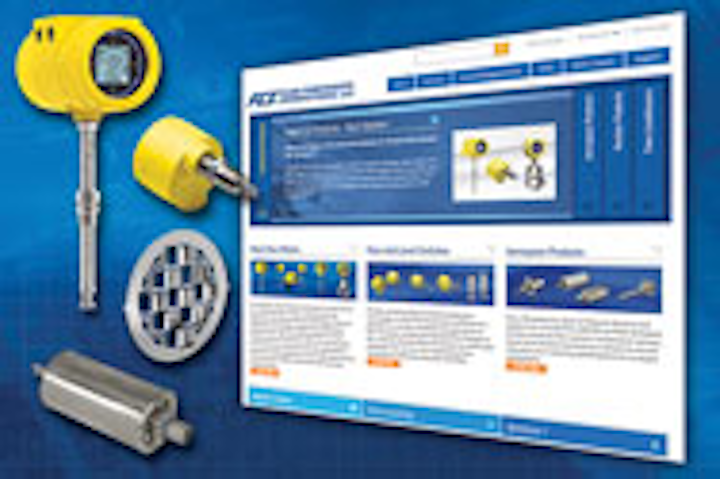 Online measurement and monitoring solutions
Process and plant engineers searching for measurement and monitoring solutions for air/gas flow measurement and liquid level point monitoring will find extensive applications information, case studies, videos, technical articles and product data available from Fluid Components International (FCI) on its new website. Designed with a highly intuitive user interface, the new website supports the instrumentation needs of busy professional engineers and plant technicians. Technical articles and case studies address specific problems and solutions.
Fluid Components International
Website update
ASA Analytics, manufacturers of the ChemScan analyzer, have announced the release of website updates to ASAanalytics.com. The updates include a new web page in the service section with bios of all ASA service technicians. Get to know more about the company's staff by reading about their education, work backgrounds and favorite hobbies.
ASA Analytics
Online networking
Sherwin-Williams Protective & Marine Coatings has established a new LinkedIngroup, "Water and Wastewater Industry Group by Sherwin-Williams Protective and Marine Coatings," where water and wastewater professionals can discuss issues related to protective coatings and lining materials for their operations. The group welcomes water system operators, engineers, contractors, maintenance personnel, and other professionals allied to the water and wastewater fields to explore the critical role that coatings and linings play in asset protection. Forum topics include case studies, best practices, and industry news.
Sherwin-Williams Protective & Marine Coatings
Water reuse communications resource
The Association of California Water Agencies has released "Water Reuse Terminology," a new list of terms recommended for use in communicating about water reuse. The document was released June 1 in partnership with the California WateReuse Association and the California Association of Sanitation Agencies. Developed by a working group of the ACWA Communications Committee, WRA and CASA, the document includes commonly used terms and definitions intended to provide consistent and easy-to-understand messaging. The terms and definitions are grouped into categories based on how they are used in public outreach materials and technical reports.
Association of California Water Agencies
Improved website
Proco Products has a newly redesigned website with a cleaner design and simple navigation, allowing a much more user-friendly experience. Proco has added enhanced content, improved search functionality and has optimized the site for mobile devices allowing customers to have a much smoother online experience. The new website has some helpful resources, most of which can be found in the Proco Tool Box. For instance, the Chemical/Rubber Guide helps visitors select the correct elastomer for the media flowing through their piping system. The Interchange Guide aids in the selection of a Proco equivalent to an expansion joint you may already be using from another manufacturer.
Proco Products Inc.
Guide to enclosure cooling
Thermal Edge has published a guide to choosing and maintaining cooling equipment for electrical enclosures at water treatment plants. The e-book, The Ultimate Guide to Enclosure Cooling for Water Treatment, is available for free download now. Among the guide's features are details on why enclosure cooling is so important for water treatment equipment, a description of the NEMA 4X enclosure design that is the preferred standard for electrical equipment used at water treatment plants, advice on choosing an open-loop or closed-loop cooling system, five steps to take when sizing a cooling system, and a cooling system maintenance checklist and troubleshooting guide.
Thermal Edge
Pipeline selection tool
Utility officials and professional engineers now have a life cycle cost analysis model available to compare the true cost of alternative materials for water pipelines throughout their service lives, and that can be applied using various scenarios. The tool, developed by a team of researchers at the University of Michigan, can be used by utility decision-makers to evaluate multiple factors affecting pipes, allowing them to determine cost-effectiveness beyond initial expense, including costs associated with environmental impacts. The research paper, published by the American Society of Civil Engineers (ASCE) is titled, "A Framework to Evaluate Life Cycle Costs and Environmental Impacts of Water Pipelines."
American Society of Civil Engineers