Products & Services: Software & Systems
Collection of software & systems products and services.
Jun 1st, 2016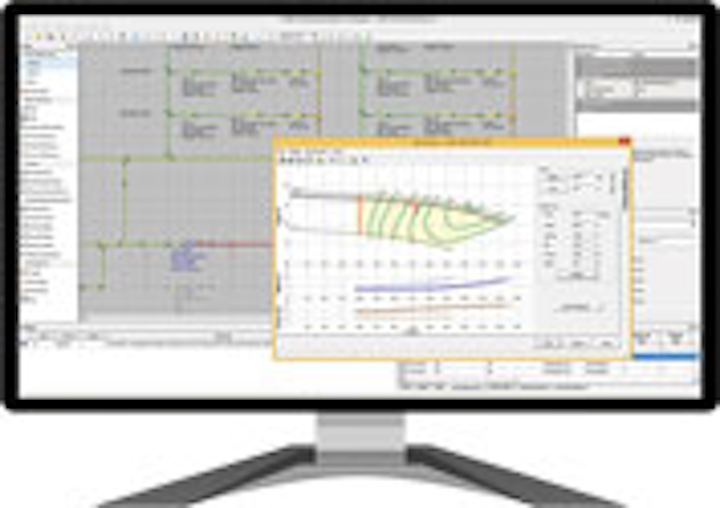 Pipe software
Engineered Software's PIPE-FLO® Professional version 15 software allows users to recognize and troubleshoot system inefficiencies by incorporating several improvements to existing features. The latest release of the program introduces all-new heat transfer functionality, device operating modes, 15 new calculations, enhanced reporting, and automatic solutions for several over-controlled scenarios. Built with a rich set of features and tools, PIPE-FLO offers a variety of ways to view and analyze fluid piping systems.
Engineered Software Inc.
Analytics platform
AssetWise Amulet is a user-driven platform employing industrial analytics to provide predictive solutions to help you gain operational intelligence across your whole organization with real-time predictive and operational analytics. Optimize your organization's operational performance with improved production, reduced operational costs, and smarter decision making by predicting performance, threats, and business opportunities.
Bentley Systems Inc.
Metering analytics
BEACON® AMA from Badger Meter combines the intuitive BEACON AMA software suite with proven ORION® AMI technology, giving water utilities greater visibility and control over utility management. BEACON AMA uses a managed solution approach - plus fixed and cellular networks - to deliver a simple yet powerful end-to-end solution. Built-in infrastructure management services and flexible system design eliminate maintenance and technology concerns.
Badger Meter
Smart water management software
Trimble's latest version of its smart water mapping and work management software - Trimble® Unity 3.0 is a cloud-based, GIS-centric software-as-a-service (SaaS) solution for smart water management. Version 3.0 includes new features and workflows and also offers an App Builder and new integration capabilities to simplify connecting mobile workers with maps and data from back office enterprise systems. The software is designed to automate a variety of workflows through individual apps that enable utilities to monitor real-time operations, deploy smart meters, assess the condition of assets, repair leaks to reduce non-revenue water (NRW), and locate and map critical infrastructure using Trimble high-accuracy GNSS mapping technologies.
Trimble
Mobile software
Clevest provides smart grid mobile software for workforce automation and smart grid/AMI operations exclusively for utilities. Products enable utilities to transform their field operations by rapidly automating and optimizing any field work activity or process to reduce the cost of service plus improve response time, safety and effectiveness. Additionally, the company provides scalable solutions, including AMI deployment and post-deployment activities on a single handheld computer.
Clevest
Data management
Innovyze has released version 4.5 of SCADAWatch, a network data management and business analytics and optimization solution for water distribution systems. The software turns traditional offline analyses into real-time, actionable intelligence. SCADAWatch allows users to proactively view, share and analyze water operational information, key performance indicator (KPI) measures and hydraulic and water quality data in motion on a real-time business dashboard. It automatically generates comprehensive, high-fidelity performance reports to help utilities develop the optimal course of action based on specific performance objectives.V4.5's open API also allows third-party field applications to seamlessly communicate with SCADAWatch.
Innovyze