Product Showcase
Collection of new products of special interest to the municipal water and wastewater markets
Jul 1st, 2016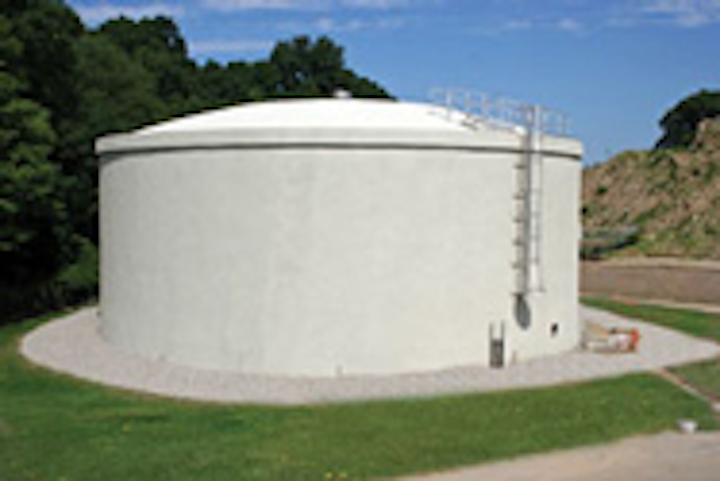 Prestressed concrete tanks
DN Tanks specializes in the design and construction of AWWA D110 prestressed concrete tanks used for potable water, wastewater, chilled water and other liquids. With over 130 years of combined experience, and nearly 3,000 tanks ranging in capacity from 70,000 gallons to 40 million gallons, DN Tanks offers expanded construction capacity, technical expertise and proficiency in multiple types of proven tank designs to provide customized liquid storage solutions. Tanks are designed to meet varying project requirements with the ability to withstand seismic activity, extreme climates, and severe site conditions.
DN Tanks
Water meter
Sensus ally™ is the first meter in the industry with remote on, off and reduced flow capabilities built into the design, allowing the user to control flow like never before. Turning water on and off remotely not only saves time and money on truck rolls but also increases response time. And with the ability to reduce flow, you can minimize exposure of lost revenue. This game-changing meter is also equipped with pressure and temperature sensors, giving you more insight into your distribution system.
Sensus
Customizable displays
The OMEGA® OM-SGD Series of panel meters with bright color TFT smart graphics displays are available in 3 screen sizes. They offer a wide operating power supply voltage range of 4 to 30 Vdc and two alarm outputs. Waterproof NEMA 6 (IP67) versions are also available. Using the provided Simple Wizard-based configuration software, select from over 40 standard display configurations to program in seconds to your exact requirements
OMEGA
Valve positioner
Badger Meter's Research Control® SRD991 top-mount valve positioner mounts directly to the top of a control valve with a rugged linear potentiometer. The positioner uses a linear connection, which mitigates hysteresis between the positioner and actuator by feeding back the actual position of a valve actuator, providing significantly improved flow control. The SRD991 top-mount positioner is available with an LCD screen, protocols (HART, PROFIBUS-PA and FOUNDATION Fieldbus H1) and two levels of diagnostics.
Badger Meter
Portable pump
The Flygt Sludge 2640 pump is designed for reliability with innovations that reduce wear on the impeller and seal. Built on the Flygt 2600 series platform, these portable pumps tackle the tough challenge of moving sludge and other heavy liquids with ease and without clogging. These compact solids-handling pumps feature a high-chrome vortex impeller that enables large solids and solids concentrations of approximately 20% by weight to pass easily through the system.
Xylem
Progressive cavity pumps
SEEPEX Smart Conveying Technology (SCT) progressive cavity (PC) pumps with easy access split stator and rotor have quicker maintenance, shorter downtimes, more energy efficiency and overall lower life-cycle costs compared to conventional PC pumps. Repairs can easily be done by one person without special tools and without the need to remove the pump from either suction or discharge piping. SCT PC pumps handle conveying capacities up to 500 GPM and pressures up to 120 PSI. The company now offers a three-year performance guarantee that covers wear parts if a conventional PC pump is replaced with a SEEPEX SCT pump.
SEEPEX
Sensor package
Turner Designs now offers a C6P Submersible Sensor package enabling up to six sensors in a corrosion-resistant, highly durable, Delrin plastic housing able to withstand even the harshest of environments. Modeled after the popular C3, the C6P can be configured with up to 6 optical sensors ranging from deep UV to IR. An antifouling copper plate and a mechanical wiper are available as options to minimize bio-fouling on and around the sensors. Each C6P comes with a factory-installed temperature sensor.
Turner Designs