New Products
New products involved in the water industry
Jan 1st, 2017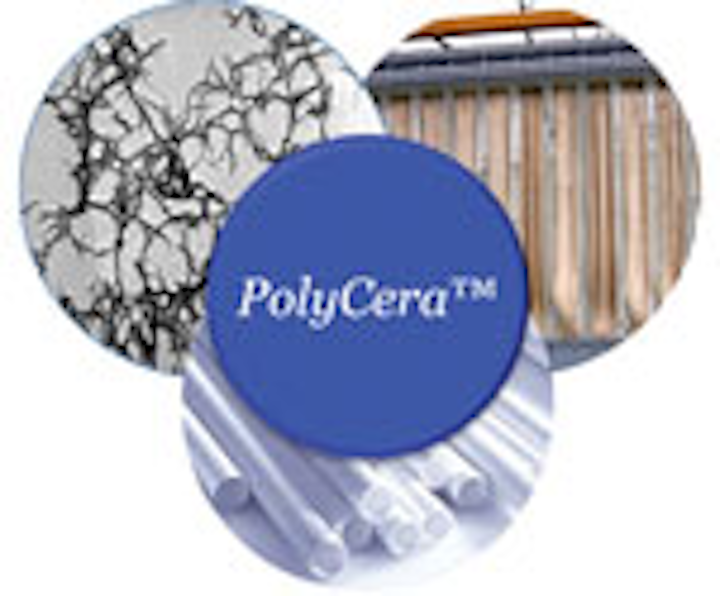 Pressure relief valves
A.Y. McDonald has added 100 PSIG pressure relief valves to its line of relief valves in 3/4", 1" and 1 1/4". The line currently includes 1/2" through 2" pressure relief valves factory-set to open at 30 PSI, 1/2" through 1" valves set to open at 75 PSIG, and 1-1/4" through 2" valves set to open at 65 PSIG. Accidental sticking of the pressure switch can cause the pump to develop pressure that could burst the tank but with the installation of an A.Y. McDonald pressure relief valve, this scenario is no longer a concern.
A.Y. McDonald
Remote controlled LED light, pole
Larson Electronics has released a 36-watt temporary fixed-mount LED mini light tower for general work areas and other applications where an easily deployable and reliable source of lighting is needed. The TPM-GL20004-16CC LED light tower contains one LED light head that produces 2,520 lumens while using 36 watts of power. It is operated with a single wireless remote control that rotates the light a full 370° horizontally and 170° vertically. An aluminum light pole extends from four to nine feet and includes a mounting bracket.
Larson Electronics
MBR packaged systems
Hyflux has expanded the available configurations for its PoroCep® Membrane Bioreactor (MBR) packaged systems. Compact and energy-efficient with superior performance efficiency, the systems help industries and municipalities save energy and reduce costs in their wastewater treatment efforts. The four newly launched skid-based models in larger treatment capacities of 600, 1,000, 2,000 and 3,000 m3/day will complete the PoroCep® MBR packaged systems range. Optional add-ons include Remote Assistance Monitoring (RAM) and Enhanced Performance Program (EPP), adopting the proprietary SuperBiotiX™, a special blend of microbial formulation proven to effectively reduce effluent BOD, COD, suspended solids and odor.
Hyflux
Activated carbon for odor control
Cabot Norit Activated Carbon's DARCO® H2S HF activated carbon for odor control applications is designed to deliver superior hydrogen sulfide and odor removal while improving operational efficiency by reducing system pressure drop. Many sewage treatment plants are demanding odor removal solutions that deliver improved efficiency while enabling them to consume less energy and reduce operational costs. The larger particle size gives the product a low pressure drop and high removal efficiency for harmful hydrogen sulfide (H2S). The high flow characteristics enable the product to operate efficiently under less pressure, while its high H2S removal capacity results in longer life and less frequent change outs, dramatically reducing customers' purification costs.
Cabot
Cloud-based monitoring
Itron is consolidating its software solutions around the globe into a single platform built on Microsoft Azure, the largest enterprise-grade cloud infrastructure available today. Azure will be the backbone for Itron Total Outcomes, which provides business outcomes that address utility and smart city challenges in an Outcomes as a Service model to lower costs and improve performance. Itron plans to enable a new range of services around its products, including solar integration, leak detection and analytics. Utilities and cities will benefit from different types of data coming together into one place, generating new intelligence and insights.
Itron Inc.
SCADA platform update
PcVue 11.2 is the latest platform update for Supervisory Control and Data Acquisition (SCADA), Building Management Systems (BMS) and Human-Machine Interface (HMI) solutions. Advancements in building equipment communications also include native KNX and COMMEND SA ICX driver (for intercom monitoring and control) along with the established LonWorks and Modbus drivers. PcVue 11.2 offers the consolidation and integration to support convergence of smart buildings, distributed energy resources (DER), infrastructure, transportation, and industrial automation. The release includes built-in drivers for energy management and smart grid interoperability including IEC 61850, 61400-25, 60870-5-104 & DNP3.
PcVue Inc.
Membrane filtration technology
Water Planet's PolyCera® membrane filtration technology is based on advanced polymeric materials. Available as flat sheets or in Water Planet's proprietary spiral monolith elements, PolyCera membranes extend the range of polymeric membrane filtration to the most challenging applications. Water Planet's spiral monolith elements leverage PolyCera's benefits in a ceramic-like cross-flow, back-washable filtration module. Water Planet's testing to date shows OpEx savings up to 40% relative to commodity polymer membranes and 80% relative to ceramic membranes. The result is the first commercial membrane product with ceramic-like performance and polymer-like economics.
Water Planet
Water pressure solution
ProPak Kits from Goulds Water Technology (GWT) are a packaged solution for constant water pressure. The ProPak kits include a three-phase motor, the Aquavar SOLO2 variable speed controller with transducer and the GWT GS water end pump. Available with several HP options for maximum versatility and efficiency. Additional ProPak features include range curves and selection charts generated from actual R&D tests, and kits configured for 30 Hz minimum and 80 Hz maximum operation. Kits use mismatched water end and motor, simple wiring, pressure is preset at 60 psi and offers simple and fast field adjustability for higher pressures.
Goulds Water Technology, a Xylem brand
Submersible pump check valve
The 1" and 1 1/4" Model 80DI VFD patented submersible pump check valves from Flomatic for use with variable-frequency drive control submersible pumps are designed to minimize flow losses and hydraulic shocks in the pumping system. Standard check valves will "chatter" and be noisy when a VFD goes to low flow, causing premature wear and eventual failure. This unique valve features a standard epoxy-coated, (NSF®-approved powder) ductile iron body to support deep set pumps. The radiuses of the valve seat allow a self-cleaning "one point swiping action" by the radius-edged, custom-molded rubber seal disc. Corrosion-resistant internal parts.
Flomatic
Fine screening technology
Hydro International's Hydro MicroScreenTM rotating belt screen offers wastewater treatment plants an advanced and versatile alternative to a primary clarifier at a fraction of the footprint, power use and installation costs. It effectively separates solids from influent wastewater using 10% of the footprint of a conventional primary clarifier and 20% of the power. It also achieves between 50 and 60% Total Suspended Solids (TSS) removal and offers operators the versatility to improve their downstream process efficiency.
Hydro International
Chlorine emergency shutoff
The Gemini® Emergency Shutoff System from Halogen Valve adds a new level of safety to your gas chlorine feed system. Designed specifically for dual 150-lb chlorine cylinder applications, the Gemini System, with its two Terminator® actuators, stops a chlorine leak within seconds of detection by automatically closing the cylinder valves. The actuators are simply placed on top of the valves and protection begins. Recognized by all fire codes as an acceptable alternative to a scrubber.
Halogen Valve
Online tool for plastic pipe
Questions regarding the chemical resistance of piping materials to media are as important as the mechanical parameters for the installation of the piping system. Today expensive pipe designs, such as lined metal, ceramic or glass fiber reinforced pipes, can be replaced by plastic systems in many cases. The ChemRes PLUS online tool from GF Piping Systems gathers extensive data about materials and 276 media and visualizes them. Select between all materials and cements from the GF Piping Systems product range and compare to get a comprehensive overview.
GF Piping Systems
High-density signal conditioning modules
A full line of microBlox isolated signal conditioning modules are now available from Acromag. Offering over 175 models, microBlox uB modules can safely interface a wide variety of voltage, current, temperature, frequency, and other field signals with a ±5 V or 0-5 V DC output to host measurement and control systems. Users can select modules with fixed ranges or wireless configuration via Bluetooth on an Android or iOS mobile device. Acromag's free Agility app for smartphones and tablets simplifies setting custom I/O ranges and optional alarm functions. The app can also display input signal values and create sharable trend charts.
Acromag
Polymer monitoring
The TOTE BIN SCALE™ from Force Flow allows plant operators to accurately monitor the amount of polymer being fed from IBC type totes for dewatering. Simply place your tote on the platform and monitoring begins. Nothing to install inside tote. Systems prevent costly over feed conditions and also enable the documentation of the actual amount fed. Remotely monitor from SCADA or PLC. Available with the new SOLO® G2 digital display or with the advanced Wizard 4000® Chemical Inventory Monitoring System. Full five-year warranty. Polymer day tank and drum scales also available.
Force Flow
Submersible level probe
KROHNE's OPTIBAR LC 1010 submersible level probe with ceramic diaphragm provides a simple and continuous hydrostatic level measurement solution for water wells, rainwater retaining/overflow basins, or tanks. OPTIBAR LC 1010 features a robust 316L stainless steel housing and a high overload-proof ceramic diaphragm for long operating life. For safe and easy cleaning on site, the diaphragm is flush mounted. With a diameter of 1" (22 mm), OPTIBAR LC 1010 can be used also in small vessels. It comes with pre-configured measuring ranges from 100 mbar/10 kPa/1.5 psi to up 10 bar/1 MPa/150 psi. Customer-specific ranges are available on request.
KROHNE
Sewer inspection camera
The new TRITON Portable sewer camera combines portability and compact size with traditional rugged design and extreme durability. The stainless steel camera head, protected with an anti-scratch sapphire lens, is 1.23'' in diameter. The metal coil right behind the camera adds flexibility and makes it easier for the camera to navigate bends and corners. The camera head features an integrated 512 Hz sonde transmitter or beacon compatible with any locator of the same frequency. The advanced 1/4 CCD sensor ensures a high quality image. The camera DVR comes in machined aluminum housing for increased durability. It has a large 7.4'' color display protected with an acrylic cover.
Fiberscope
Variable speed drive
Schneider Electric's Altivar 320 Machine iDrive allows machines to perform better with less downtime and lower total machine costs. The Altivar 320 drive offers advanced connectivity via Ethernet (Modbus TCP, Ethernet/IP, Profinet, EtherCAT) or serial (Modbus RTU, CANopen, Profibus DP, DeviceNet) based networks; reliable motor control for synchronous and asynchronous motors; proven functionality in harsh environments, operating in ambient temperatures up to 60°C, and class 3C3 coated printed circuit boards to protect against corrosion; and comprehensive embedded safety solutions for simple or complex machines from 0.25 Hp to 20 Hp.
Schneider Electric
Cutter search tool
Reed's new tool, the Cutter Finder, is now available online. By entering the pipe type and size, tool users can find all the possible Reed cutters that fit that pipe with ease. This online search tool is available in all of Reed's main website languages: English, Spanish, French, German, Chinese, Russian, Arabic and Japanese.
Reed Manufacturing Co.