New Products
Nov 1st, 2011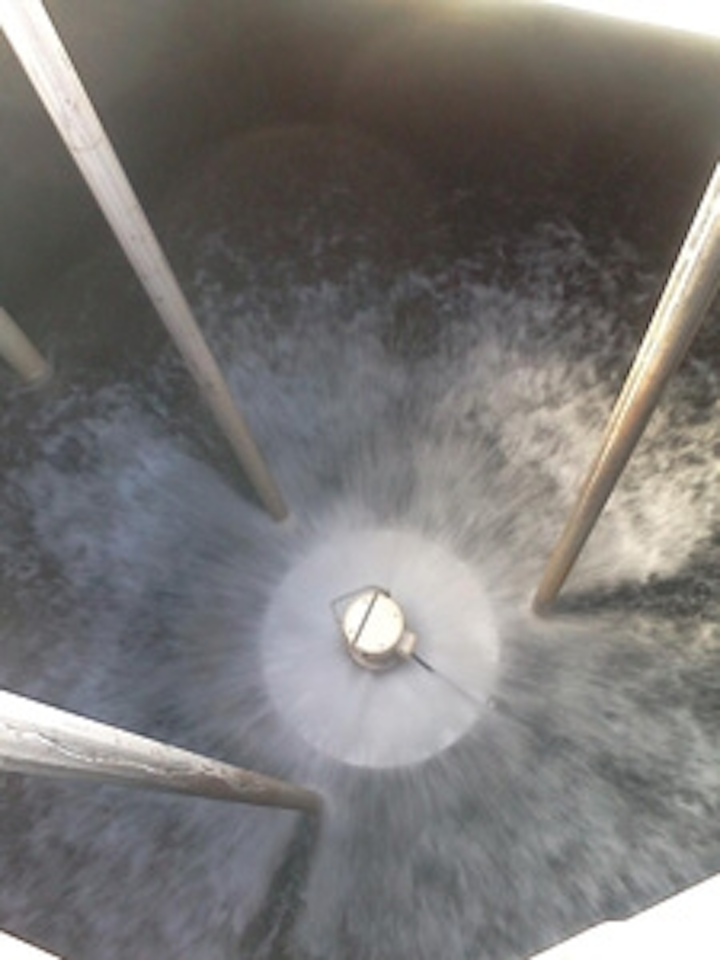 Automated metering
Neptune's ARB® FixedBase™ Automated Metering Infrastructure and Meter Reading systems are now available with Sprint 3G network communications backhaul. The systems combine Sprint's wireless network and machine-to-machine (M2M) expertise with Neptune's automated metering solutions, helping utilities collect water consumption and diagnostic data.
Neptune Technology Group,
www.neptunetg.com
---
Basket strainers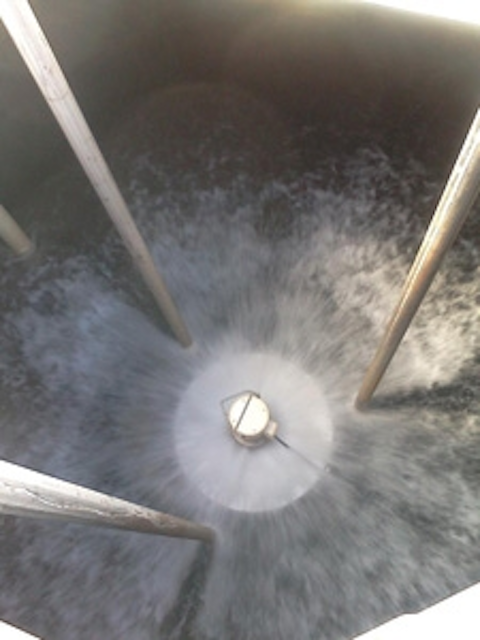 Hayward Flow Control has released its new GF-PP (Glass Filled Polypropylene) SB Series Basket Strainers. The GF-PP material compliments its line of PVC, CPVC and Eastar® basket strainers, as well as increasing the range of piping applications that can be serviced with the SB Series. The GF-PP SB Series are available in sizes 1/2" - 4", with true union threaded or flanged end connections. The vessels feature a maximum pressure rating of 150 psi and service temperature of 240°F.
Hayward Flow Control,
www.haywardflowcontrol.com
---
Commercial water meters
Sensus has added 8" and 10" meters to the Omni™ collection of lead-free commercial water meters. The collection is part of the company's AquaSense™ intelligent water management product portfolio. The meters use Floating Ball Technology (FBT) and have an all-electronic register. Meters equipped with FBT feature a single moving part that is nearly weightless in water, providing more accurate measurement, extended flow ranges and reduced friction for greater meter longevity. The all-electronic register provides pulse output capabilities as well as 31 days of data logging, enhancing the usefulness of advanced metering infrastructure (AMI) two-way communication networks.
Sensus,
www.sensus.com
---
Level transducer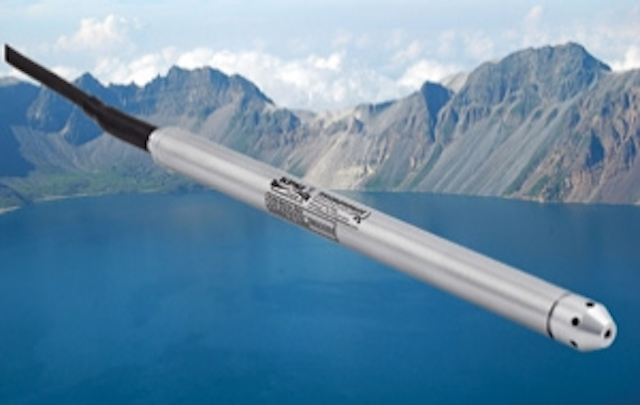 Measurement Specialties offers the small bore 3/4" diameter KPSI Series 350 submersible level transducer that features an SDI-12 communications interface, the standard interface for data recorders with microprocessor-based sensors in environmental data monitoring and collection. The submersible transducer is ideal for applications that require battery-powered operation with minimal current drain and lower system costs, as found in groundwater monitoring. A single recorder can support multiple sensors "daisy-chained" on one cable, accommodating cable lengths between sensors and recorders up to 200 feet.
Measurement Specialties,
www.pressuresystems.com
---
Level monitoring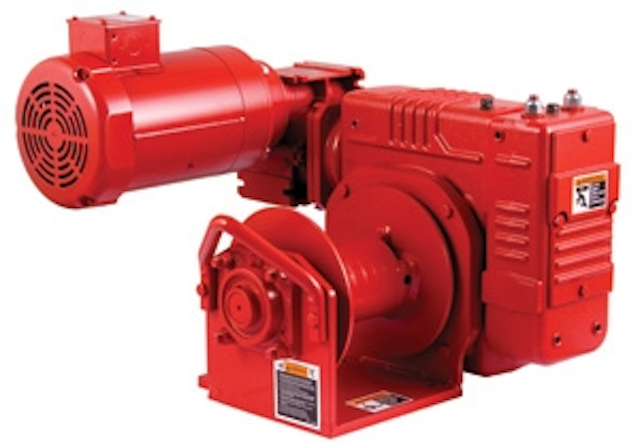 The Solinst Levelogger Edge records up to 120,000 water level and temperature data points, using a new linear sampling mode compression algorithm. The loggers feature improved temperature compensation, reduced thermal response times, accuracy of 0.05% FS, 24 bit resolution with 10 year battery. The have a corrosion-resistant titanium based PVD coating and Hastelloy pressure sensor. Levelogger Junior and LTC Levelogger Junior conductivity dataloggers also are available.
Solinst Canada Ltd.,
www.solinst.com
---
Perforated plate
The Duperon® Perforated Plate brings simplicity and reliability to Ultra Screening. Through the cleaning power of Hydropression™, the system is able to effectively clear a static screen while using patented FlexLink™ technology. The perforated plate operates without submerged bearings, bushings or sprockets – ensuring reliable screening with little maintenance in even the harshest environments.
Duperon®,
www.duperon.com
---
Epoxy polymer coating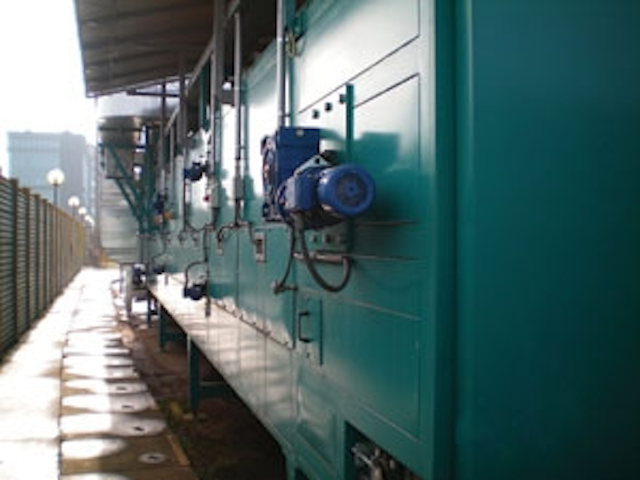 Sauereisen's new SewerGard™ No. 210X exhibits compressive strength exceeding 15,000 psi and elongation of 12.9%. Wherever extreme corrosive conditions exist, it is used as a stand-alone, high strength lining that enables high build capabilities, while providing a chemical-resistant barrier for concrete, masonry, brick and steel substrates. As a 100% solids epoxy polymer, the coating is specified to protect infrastructure throughout the wastewater industry including: manholes, lift stations, tankage, structural steel, and secondary containment. Installation is easily completed using airless spray equipment, plural component spray equipment or hand-applied by roller.
Sauereisen Inc.,
www.sauereisen.com
---
LCD monitors
Tru-Vu Monitors has released the new SRM-10.4 Series 10.4" Sunlight Readable LCD Monitors. The monitors are specifically designed to produce clear, sharp images even with direct, bright sunlight on the face of the screen. This is achieved by incorporating state-of-the-art High-Bright LED backlights. These LED backlights produce 1,000 nits of brilliant white light, without the excess heat of older CCFL backlights. The LED backlights also increase the monitor's ruggedness and durability.
Tru-Vu Monitors Inc.,
www.tru-vumonitors.com
---
Water data management
Aquatic Informatics has released Aquarius 3.0 for use by hydrologists and water resource engineers who are challenged with processing vast time-series data sets, consolidating water data from multiple sources, performing data quality control, developing rating curves and reporting to stakeholders in real time. The software helps water agencies better balance the ever increasing demands on water resources from drinking water security, hydropower, irrigation, recreation, and nature conservation.
Aquatic Informatics Inc.,
www.aquaticinformatics.com
---
Wastewater treatment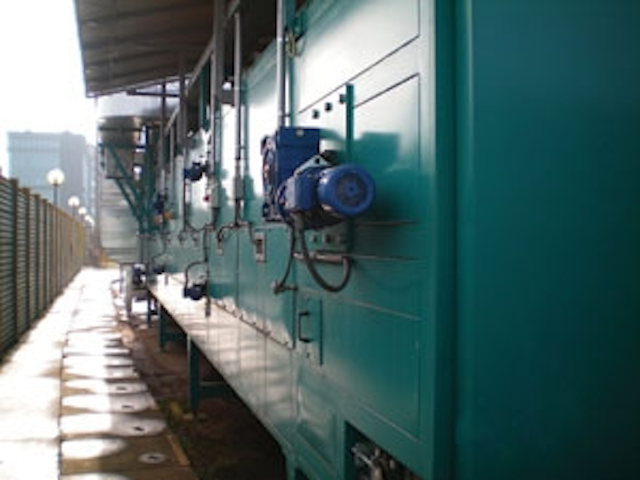 Orenco Systems recently won the Water Environment Federation's prestigious Innovative Technology Award for the nutrient-removal configuration of its AdvanTex® Treatment System. The wastewater treatment system is ideal for unsewered communities or commercial properties. The treated effluent can be disposed of subsurface, used for irrigation or re-use, or permitted for surface discharge, meeting the most stringent requirements.
Orenco Systems,
www.orenco.com
---
Video inspection
Ridgid® has introduced the new SeeSnake® CS-10 digital monitor for full-feature digital recording. A one-touch feature enables the monitor to record still images and video. The monitor features video and image playback and the exclusive auto-log recording method, which compresses files to help save memory on the USB thumb drive, where digital inspections are stored. The monitor comes with SeeSnake HQ software, a PC-based program that allows images and video of an inspection to be imported and stored on a computer for media sharing through PDF reports, DVD burning or uploading to RIDGIDConnect™, an online business tool that allows users to store and share data.
Ridgid,
www.ridgid.com
---
Fluorometer
Enviro-T is a single-channel fluorometer which installs into a plumbing tee for direct in-line measurements. It provides a 4-20mA output signal proportional to the relative concentration of the fluorophore of interest in the sample water. Initially configured to detect chlorophyll a, it can be integrated with data collection systems to provide real-time data for determining relative abundance of algae and assessing algal productivity.
Turner Designs,
www.turnerdesigns.com
More WaterWorld Current Issue Articles
More WaterWorld Archives Issue Articles