WEFTEC Exhibitor Products: Part 7
Sep 1st, 2011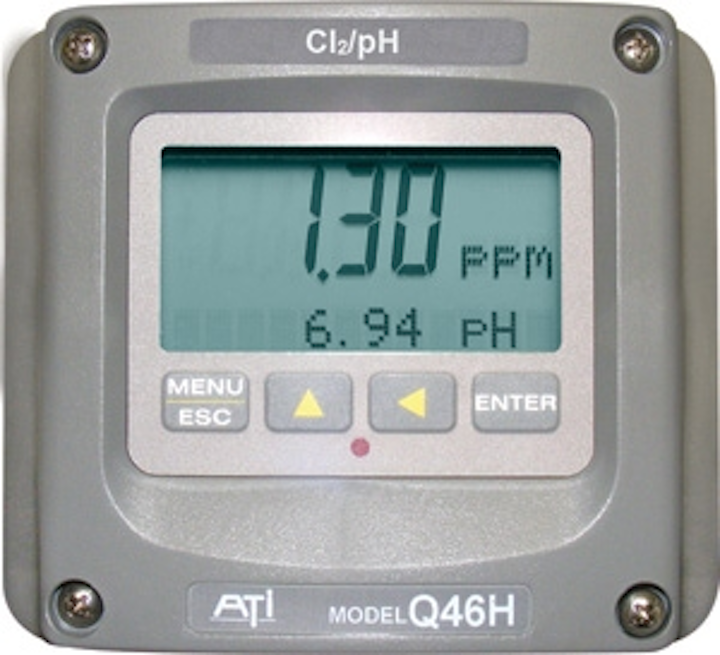 Turbidity meter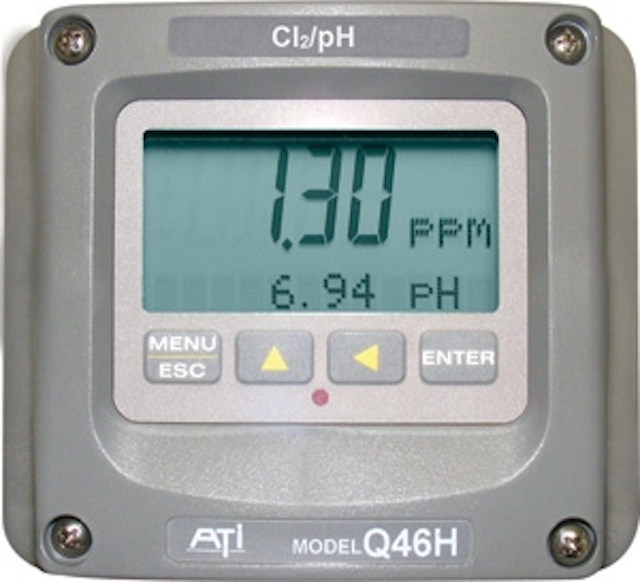 LaMotte has introduced the waterproof version of its 2020 Turbidimeter. The new 2020we is a portable handheld that can be used in the field or lab. The unit is rated waterproof to IP67 and features lithium rechargeable batteries, a backlit display, USB port and seven language options. The meter complies with the EPA 180.1 standard using a tungsten light source protected by a unique waterproof chamber with a removable cup. Reading a full range of 0 – 4000 the instrument displays as NTU and AU units so analysts can test without performing dilutions unless required by the method.
LaMotte Co.
www.lamotte.com
---
PVCO pressure pipe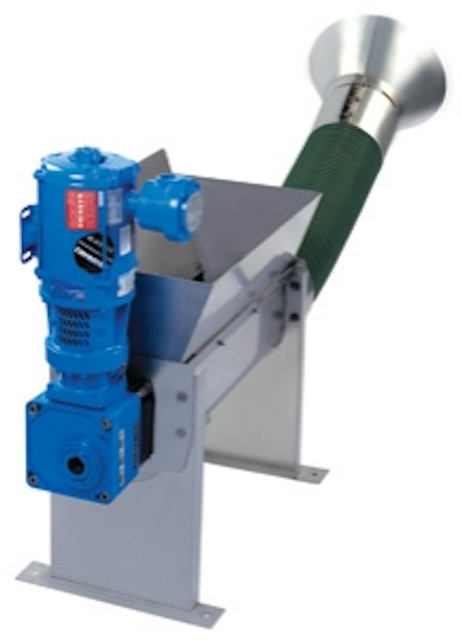 JM Eagle's Ultra Blue PVCO pressure pipe is suited for potable water and force main systems. Molecularly oriented for a wall that's four times stronger than conventional PVC at half the thickness, it also features a larger interior diameter for improved performance. The pipe is crush resistant, non-corroding, durable and leak-resistant, and it is pressure tested to meet HDB of 7,100 psi.
JM Eagle
www.jmeagle.com
---
Digital meters, probes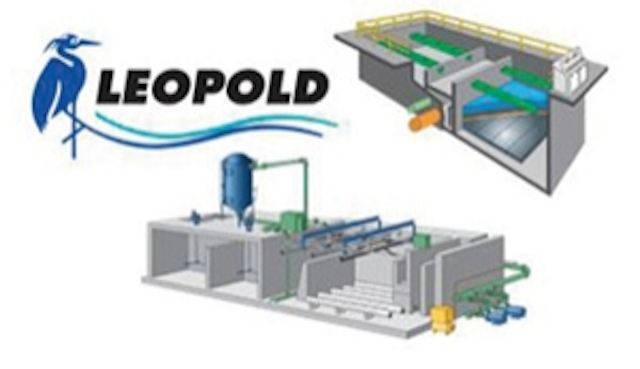 Hach HQd™ meters and probes are designed specifically for water applications and incorporate cutting edge smart technology. With multi-parameter portable and benchtop meters, and 13 available parameters, users can customize or expand the system to meet specific needs. HQd meters provide Luminescent Dissolved Oxygen (LDO) in rugged, standard, and BOD versions; Smart probes automatically recognize the testing parameter, calibration history, and method settings; and a pH stabilization lock provides a failsafe method for knowing your pH reading stabilized.
Hach Co.
www.hach.com
---
Flushing systems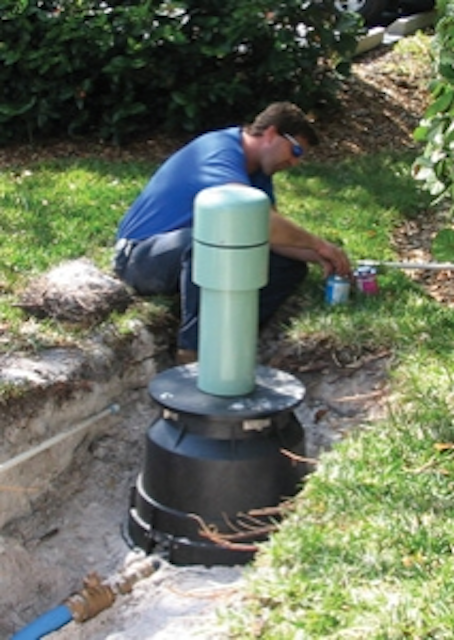 Hydro-Guard® Automatic and Programmable Flushing Systems can lower operational costs, reduce staff-hours related to flushing, save millions of gallons of water, and reduce costly customer complaints. On average, one flushing system can save as much as 180,000 gallons of water and more than $10,000 annually. Since the introduction of the first Automatic and Programmable Flushing System, the company has introduced numerous all weather models including the Hydro-Guard® S.M.A.R.T.
Hydro-Guard
www.hydro-guard.com
---
Water management
Tetra Tech offers an integrated approach to water resources management and can help implement innovative water treatment practices. For drinking water and wastewater projects, the company provides master planning, engineering design services, construction management, operator training, plant optimization/energy efficiency, and other management consulting services.
Tetra Tech
www.tetratech.com
---
Nitrate analyzer
The Hach NITRATAX™ sc UV Nitrate analyzer incorporates breakthrough technology for in-situ continuous nitrate analysis. Using advanced ultraviolet (UV) absorption technology, it offers simplicity and accuracy in nitrate analysis. By continuously measuring the UV light absorbed by nitrates, the instrument eliminates the need for reagents, sample conditioning and frequent calibrations.
Hach Co.
www.hach.com/wastewater
---
Turbidity probe

Campbell Scientific's new OBS500 dual turbidity probe with antifouling combines a backscatter sensor (better at measuring high turbidity) with a second sidescatter sensor (better at measuring lower turbidity) and multiple antifouling methods to provide accurate measurements in biologically active water. One probe covers a broad range of NTU values used in a variety of common municipal applications.
Campbell Scientific
www.campbellsci.com
---
Shaft Alignment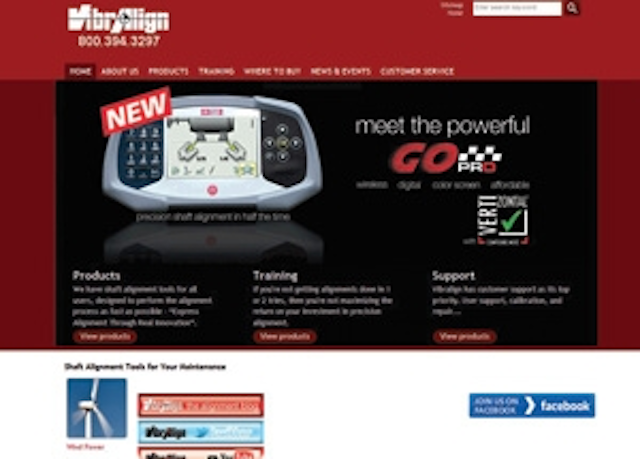 VibrAlign has launched a new wireless shaft alignment tool, the Fixturlaser GO Pro, with an adaptive and time saving user interface. The new system comes with the Verti-Zontal Compound Move function that simplifies adjustment. If the shaft alignment is out of tolerance, the tool first suggests how to correct the alignment vertically, i.e. the screen shows the shims by size required to add or remove in order to achieve a precision shaft alignment.
VibrAlign
www.vibralign.com
---
Advanced metering analytics
Badger Meter has launched an Advanced Metering Analytics (AMA) solution designed for the unique needs of water and gas utilities. The system incorporates mobile and fixed network reading capabilities along with a host of automated utility management tools to further increase utility productivity and revenue. It is comprised of ReadCenter® Analytics software coupled with new Orion® SE two-way fixed network technology, which is complemented by a family of meters and encoders.
Badger Meter
www.badgermeter.com
---
Flow monitoring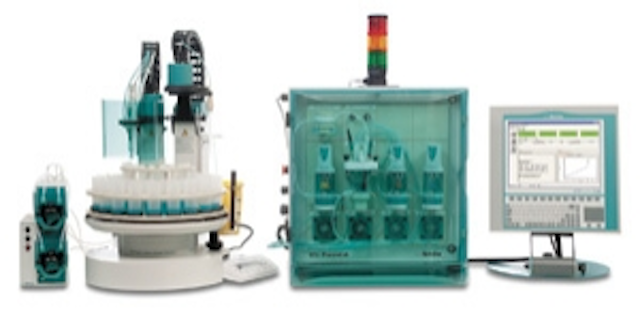 Blue-White Industries' BW Digi-Meter® F-2000 Series digital paddlewheel insertion style flowmeters are well suited for monitoring flow in water and wastewater applications. The clamp on saddle fitting and insertion sensor is quickly installed on IPS (ASTM-D-1785) pipe sizes from 1 1/2" through 12" and metric (DIN 8062) pipe sizes from 50mm through 315mm.
Blue-White Industries
www.blue-white.com
---
Glass lined tanks
With over 50 years experience, Fusion Tanks & Silos offers glass lined tanks and silos for the wastewater and potable water sectors. Over 300,000 tanks and silos have been installed worldwide. The Fusion Glass Lined Tank modular design and build concept offers numerous benefits and is certified to NSF/ANSI 61. In 2008 a 3 million gallon Fusion® tank was installed in Florida storing reuse water making this tank one of the largest Glass-Fused-to-Steel tanks in the USA.
Fusion Tanks & Silos
www.fusiontanks.com
---
Wastewater disinfection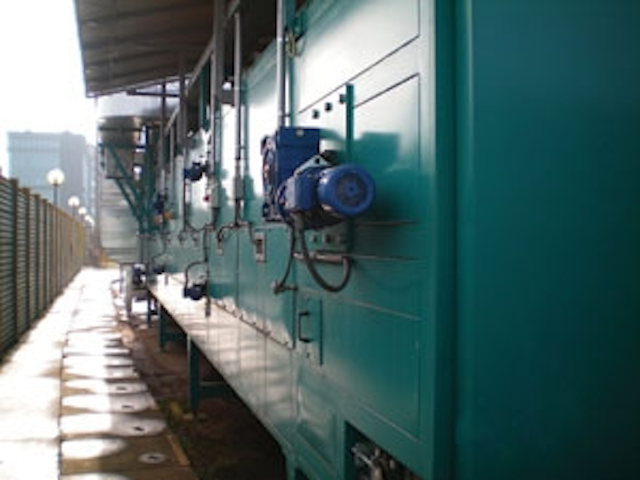 The new TrojanUVSigna™ system is suited for providing UV disinfection at wastewater treatment plants. The system incorporates revolutionary innovations including TrojanUVSolo Lamp™ Technology, to reduce the total cost of ownership and simplify operation and maintenance. It is ideal for large facilities wanting to upgrade their disinfection system or convert from chlorine.
TrojanUV
www.trojanuv.com
---
Hose pumps
Bredel heavy-duty SPX hose pumps are suited for challenging environmental applications such as sludge handling, filter press/centrifuge feed and lime and carbon slurries. Advanced hose technology allows the pump to handle grit-filled sludge dependably and reliably. The highly abrasive nature of sludge does not affect pump life.
Bredel Hose Pumps
www.wmpg.com
---
Storage tanks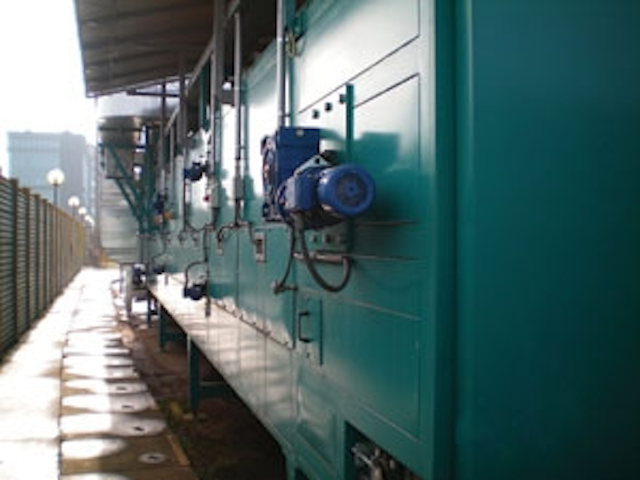 DYK and Natgun have jointly announced the merger of their companies and the formation of their new parent company DN Tanks Inc. Both companies specialize in the design and construction of prestressed concrete storage tanks used for potable water, wastewater, chilled water, and other liquids. The merger of the two companies, with over 130 years of combined experience, creates the largest producer of wire and strand-wound prestressed concrete tanks in the world.
DYK Inc., a Division of DN Tanks
www.dntanks.com
---
Screening system
The Duperon® Perforated Plate brings simplicity and reliability to Ultra Screening. Through the cleaning power of Hydropression™, the company is able to effectively clear a static screen while using patented FlexLink™ technology. Just like the Duperon® FlexRake®, the Perforated Plate operates without submerged bearings, bushings or sprockets – ensuring reliable screening with little maintenance in even the harshest environments.
Duperon®
www.duperon.com
---
Rotary fan press
The Rotary Fan Press from Prime Solution uses continuous pressure and a rotational speed of less than 1 rpm to dewater sludge and slurries. The system is enclosed, automated, low maintenance, has a long service life and is energy efficient. It is also portable and expandable. Several capacities are available to meet flow applications of all sizes. The compact design simplifies installation.
Prime Solution Inc.
www.psirotary.com
---
Velocity, depth measurement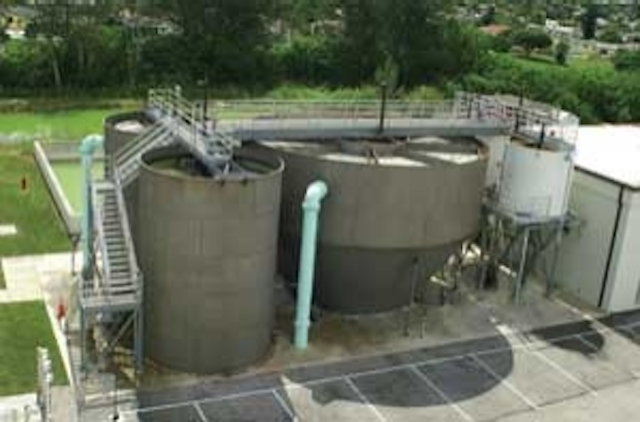 ADS Environmental Services' newest flow monitor, the FlowShark Triton, offers multiple velocity and depth measurements for accuracy in standard and challenging hydraulics. It is a fit-for-purpose monitoring device, with Intrinsic Safety as the standard. The unit's sensors offer versatility, redundancy, and multiple technologies for continuous running of comparisons and tolerances.
ADS Environmental Services
www.adsenv.com
---
Chopper pump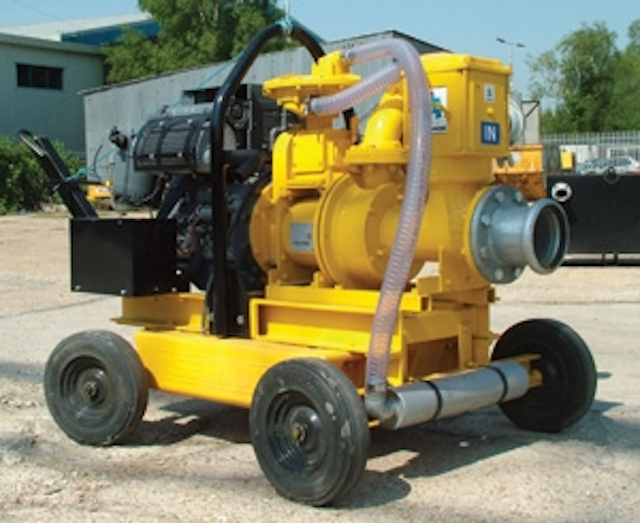 The Selwood C150 chopper pumps are designed to pump and condition liquids that contain a high proportion of solids, organic matter or rags. The pump features a hardened impeller and cutter (60 Rockwell) plus a cutting action giving 3000 cuts per minute. With a choice of electric motor sizes from 5.5 -18.5kW the pump can be supplied with or without Selprime, a self priming system using a water tolerant diaphragm air pump.
Selwood Limited
www.selwoodpump.com
---
Flow data analysis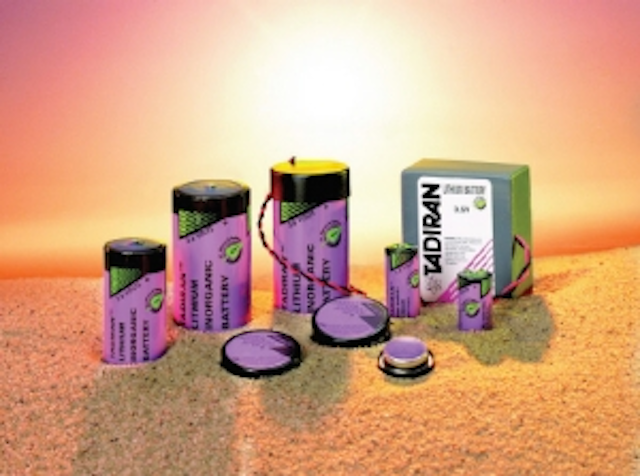 FlowWorks has released a new analysis tool as part of its web platform updates for 2011. The new FlowWorks Advanced Calculation Engine (FACE), is a quantifiable improvement in time-series data analysis and manipulation tools for water utilities, municipalities and industrial clients.
FlowWorks Inc.
www.flowworks.com
---
Basket strainers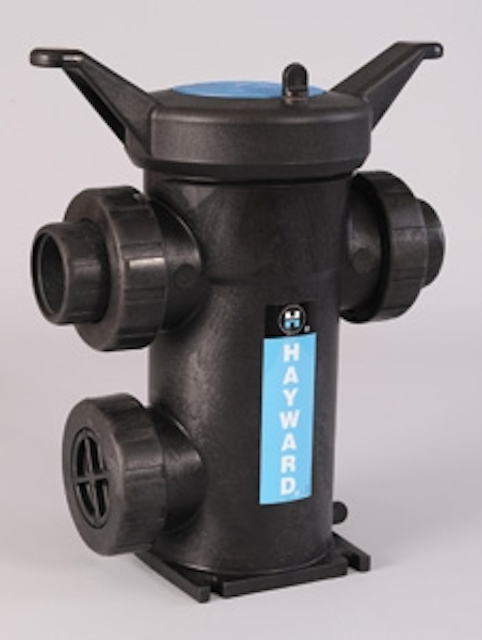 Hayward Flow Control has released its new GF-PP (Glass Filled Polypropylene) SB Series Basket Strainers. The GF-PP material compliments its line of PVC, CPVC and Eastar® basket strainers, as well as increasing the range of piping applications that can be serviced with the SB Series. The GF-PP SB Series are available in sizes ½" - 4", with true union threaded or flanged end connections.
Hayward Flow Control
www.haywardflowcontrol.com
More WaterWorld Current Issue Articles
More WaterWorld Archives Issue Articles