WEFTEC Exhibitor Products: Part 8
Sep 1st, 2011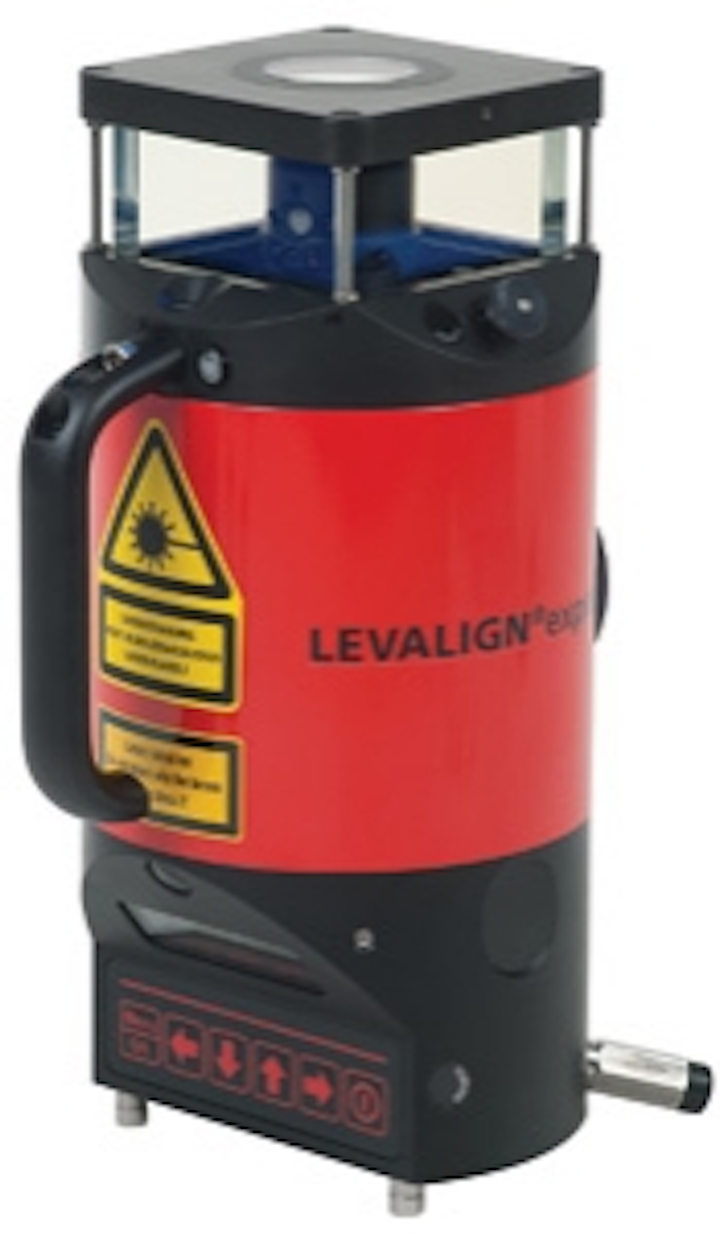 Flatness, level measurement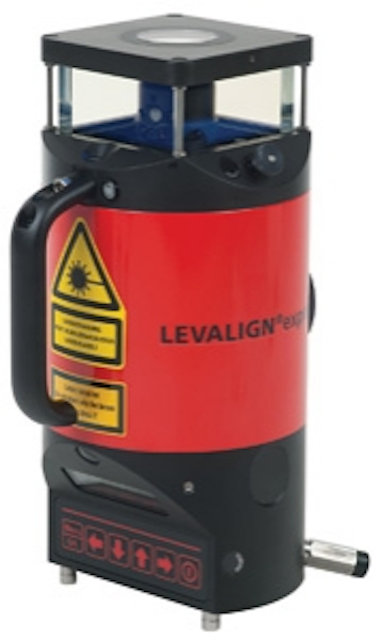 Levalign® Expert from Ludeca provides an accurate method for the measurement of flatness and straightness of machine bases and foundations, split machine casings, as well as flatness and parallelism of circular, rectangular and odd-shaped flanges. The system consists of a self-leveling motorized rotating laser and a sensor which interface wirelessly with a dedicated geometric measurement computer.
Ludeca Inc.
www.ludeca.com
---
Cake pump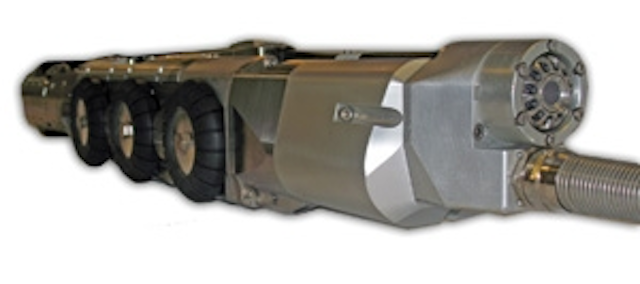 The Moyno® 2000 HS system features an integral hopper with a twin-screw auger feeder and specially designed progressing cavity pump that efficiently handles dewatered municipal sludge to over 50 percent solids. The enhanced design of the Ultra-Feed™ pump rotor provides improved volumetric efficiency. For application versatility, the system offers varying twin screw feeder and hopper lengths to match wide feed areas from centrifuges and one- through three-meter length belt filter presses.
Moyno Inc.
www.moyno.com
---
Septage receiving station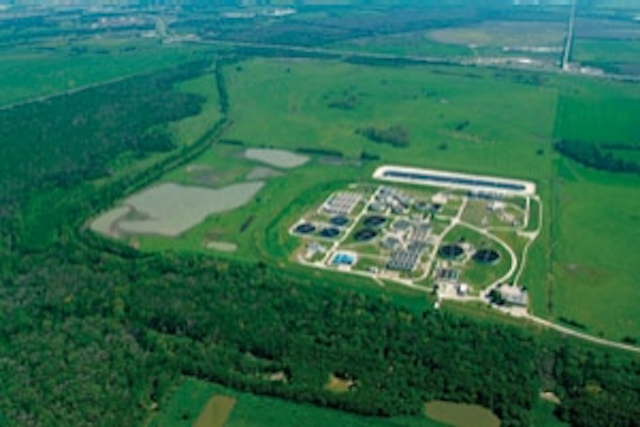 The Sewage General from Municipal Solutions is a cost effective, permanent solution to eliminate the problems associated with uncontrolled dumping into a municipal collection system. The cornerstone of the company's septage receiving systems is the Windows based Septage+ System Administration Software.
Municipal Solutions
www.municipal-solutions.com
---
Stormwater treatment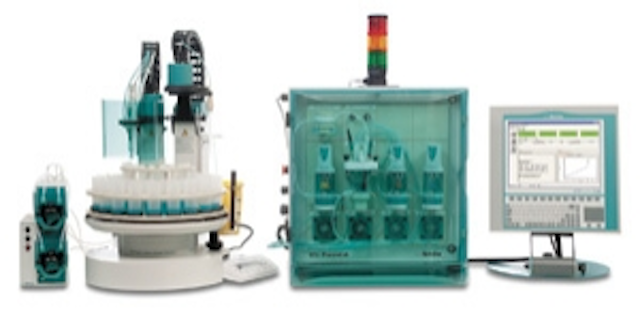 Kruger's BioActiflo™ system combines two proven process steps, contact stabilization and microsand ballasted clarification, to treat wet weather flows. Return activated sludge from the existing clarifiers is combined with the excess flows into a solids contact tank. A targeted mixed liquor suspended solids concentration is maintained in the contact tank to facilitate rapid uptake of soluble biological oxygen demand via contact stabilization which is followed by Actiflo clarification.
Kruger Inc.
www.krugerusa.com
---
Grinder
JWC Environmental has introduced its largest grinder, the Macho Monster model 70000. This two-shafted grinder features an extra-large cutting chamber designed specifically for processing high-volume solids in large scale wastewater applications. Primarily designed for use in automatic hopper-fed configurations, this dual-shafted grinder features two rows of 10" diameter, 7/8" thick cutters designed to grab large debris for size reduction and further processing.
JWC Environmental
www.jwce.com
---

Vertical dry pit pumps
The Fybroc® brand 5530 Series vertical pump is a corrosion resistant pump suitable for handling the most difficult dry pit applications including acids, bleaches and caustics. Critical design details make the series a choice for use on odor control scrubber systems. The pump's design features include: lower cost than in-tank vertical pumps; mounting outside tank; FRP construction and FRP wrapped shaft (1/8"); heavy duty column, shaft and bearings; and optional high pressure shaft seal.
Met-Pro Global Pump Solutions-Fybroc
www.mp-gps.com
---
Membranes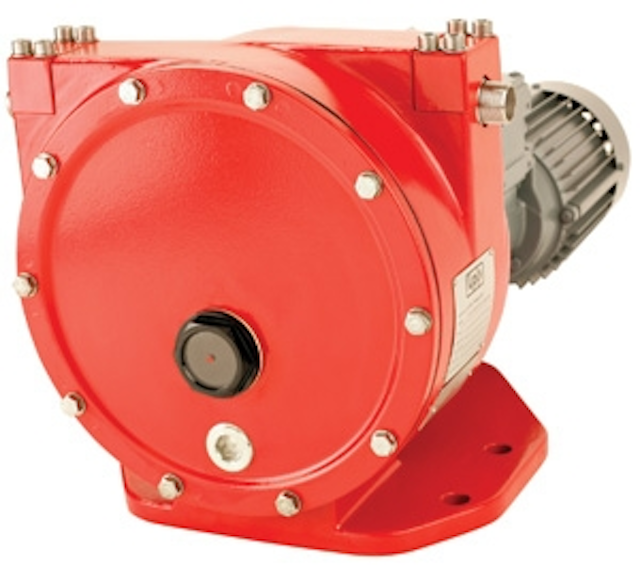 CSM Woongjin Chemical America manufactures innovative membranes for a wide range of applications including municipal/potable use, wastewater reuse, and POE/POU systems. Its new state-of-the-art facility in Anaheim, CA, provides support for the U.S. and surrounding regions of Canada, Mexico, Caribbean and South America.
CSM (Woongjin Chemical America Inc.)
www.csmfilter.com
---
Screw press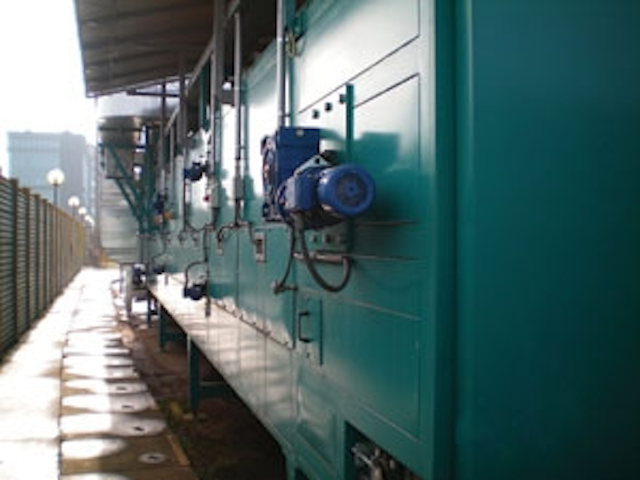 The Huber RoS3Q Inclined Screw Press is designed for dewatering municipal and industrial sludge and biosolids. With its slow rotating auger the press can handle the toughest sludge. The system offers fully automatic operation, and can quietly run unattended 24 hours a day, seven days a week.
Huber Technology
www.huberforum.net
---
Water quality monitoring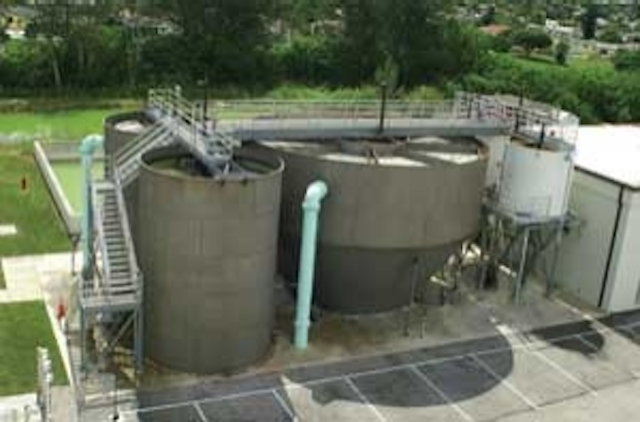 YSI develops and manufactures water quality instrumentation for use in the wastewater industry. Parameters include dissolved oxygen, BOD, conductivity, pH, ORP, ammonia, ammonium, level, turbidity and more. The company manufactures instrumentation for both field and lab use and provides educational resources such as its We Know DO webpage: www.ysi.com/weknowdo.
YSI Inc.
www.ysi.com
---
Insertable valve
Team's InsertValve™ installs under pressure, eliminating the need for line shut downs for valve cut-ins. Designed for a wide range of line sizes and types, the valve's wedge gate seats on the valve body, not the pipe bottom. This unique feature prevents the seat from coming into contact with the cut pipe edges. If repairs are needed, the valve can be repaired under pressure. Team offers professional installation services by trained technicians or packaged solutions ready for line cut-in.
Team Industrial Services
www.teamindustrialservices.com
---
Submersible pumps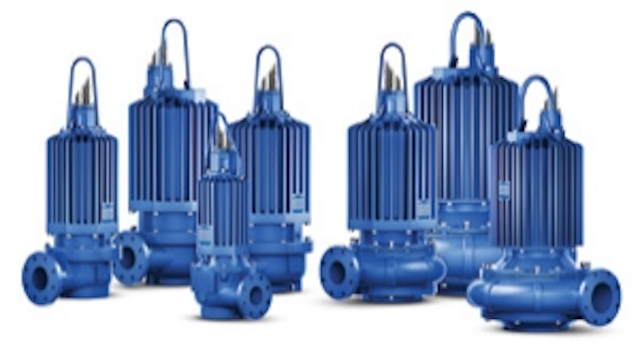 The Gorman-Rupp line of Infinity™ submersible solids-handling pumps are designed for easy maintenance. The line is available in 3", 4", 6" and 8" flanged discharge sizes and horsepower ranging from 2-75 hp. These combinations will provide flows up to 3,100 gpm and heads to 190 feet. All SF Series™ pumps use NEMA Premium Efficiency motors and pass a minimum 3" spherical solid.
Gorman-Rupp Co.
www.grpumps.com
---
Online analyzers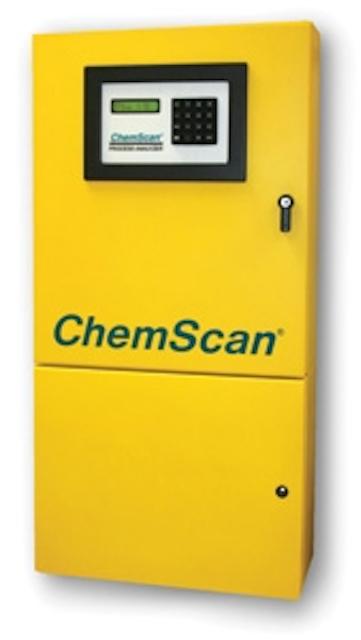 The ASA family of online analyzers include complete systems for influent conditions and constituents analysis, such as general toxicity or heavy metals; nutrient monitoring for BNR control including nitrite, nitrate, ammonia and phosphorous in central analyzer systems. Special analyzers for alkalinity and rapid BOD are available, as is process monitoring for special purposes including nutrient analyzers for chemical feed and aeration control.
ASA Analytics
www.asaanalytics.com
---
Self cleaning filters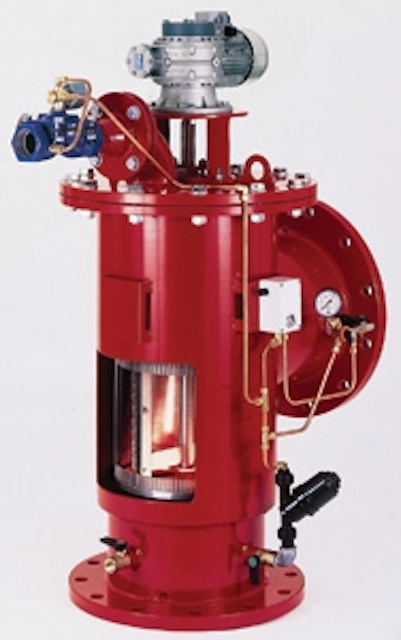 Amiad automatic self cleaning filters deliver clean water with clean technology. The technology is used in wastewater treatment systems worldwide. For example, the company's ABF automatic brush filters handle more than 200 mgd in Singapore's NEWater system. Amiad EBS and SAF automatic screen filters protect thousands of cartridge, membrane and other fine filtration systems.
Amiad Filtration Systems
www.amiad.com
---
Air release valves
DeZurik has acquired APCO Willamette, a producer of Air Release / Air Vacuum valves. The addition of APCO products and operations to those of DeZurik creates one of the broadest engineered valve companies in the industry. With a company history dating back more than 100 years, APCO has pioneered valve & hydraulics technology in the control of critical pumping and piping systems. Its products complement the DeZurik valve line on shutoff and flow control applications where the two products are commonly used together.
DeZurik/APCO
www.dezurik.com
www.apcovalves.com
---
Dosing pumps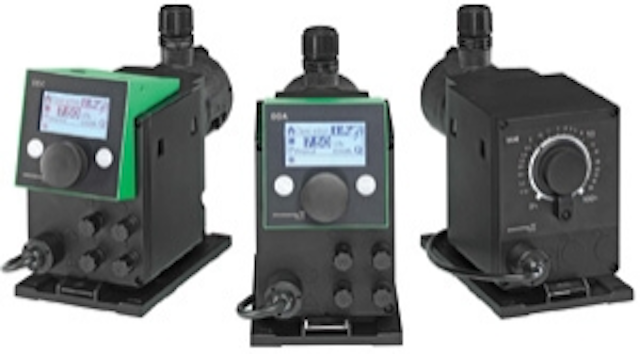 From chemical feed, instrumentation and disinfection generation, Grundfos offers new technology and approaches for end-users. The company's Smart Digital range of dosing pumps delivers precision in water treatment applications thanks to state-of-the art Digital Dosing™ technology. The micro-controlled stepper motor drives a turn-down ratio of up to 3000:1.
Grundfos
www.grundfos.us/industry
---
Pipe restraint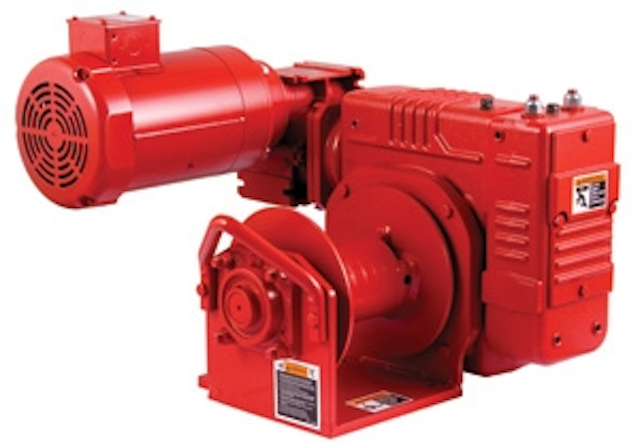 EBAA Iron engineers have developed an appropriately designed split serrated restraint ring device that will provide the necessary restraint capabilities now required to accommodate increased pressure ratings that have been assigned to PVC pipe. The EBAA 1900 series product literally enables any connection (that would be subject to hydrostatic pressure) to be fully restrained within the full pressure rating of the pipe – but even more importantly, within a minimum 2 to 1 safety factor design criteria.
EBAA Iron
www.ebaa.com
---
Blower package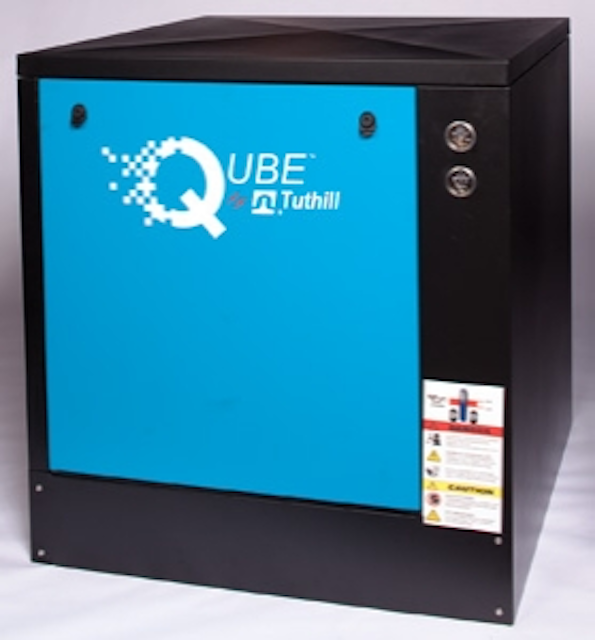 The Qube™ blower package by Tuthill, featuring the new Qx™ blower, is a quick-delivery solution for wastewater aeration and more. Benefits include high efficiency with low noise (< 75 dBA); up to 18 psi; a compact footprint; and a powder coated steel enclosure.
Tuthill Vacuum & Blower Systems
www.vacuum.tuthill.com
---
Polymer feed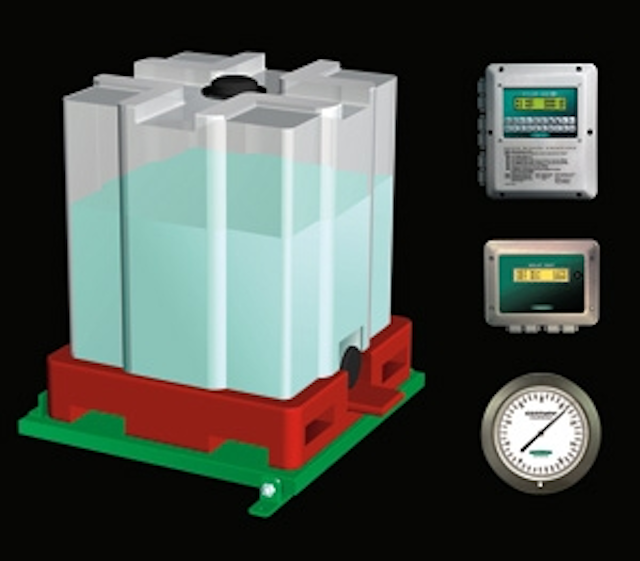 The IBC Tote Scale™ from Force Flow allows operators to see exactly how much polymer is being used to reach the target solids levels. The scale data can be used to adjust feed amount and to help determine the most effective type of polymer for application. Use the scale with either the Wizard 4000® or Solo G2® indicators for local indication and connect outputs to SCADA for remote monitoring. Also available with secondary spill containment.
Force Flow
www.forceflow.com
---
Biosolids treatment
BCR Environmental offers the Neutralizer® for Class AA/EQ biosolids treatment, CleanB™ for Class B biosolids treatment, and Cleanstream™ for effluent treatment. The Neutralizer® treats municipal sludge to a Class AA residual in less than eight hours without digestion. CleanB™ produces Class B residuals in minutes through a simple chemical process without digestion thereby reducing operating time and cost.
BCR Environmental
www.bcrenvironmental.com
---
Depth, level measurement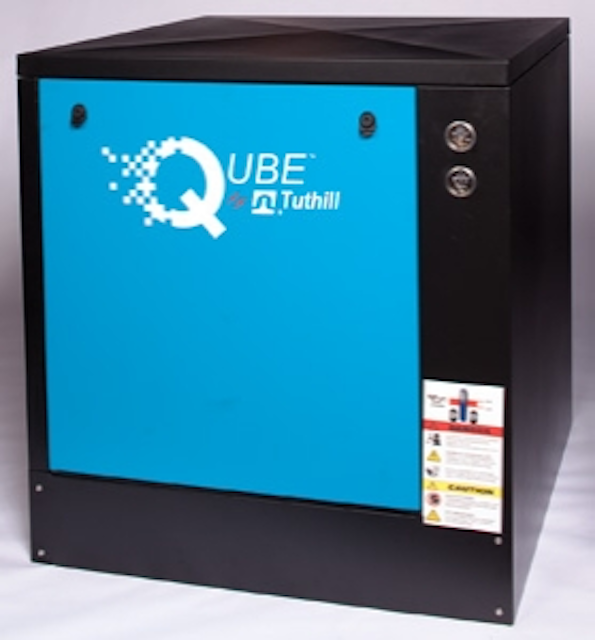 PMC offers the VersaLine Series submersible transmitters specifically designed for depth/level measurements in groundwater, surface water and wastewater. They are used extensively by municipalities due to their long term reliability and simple installation.
Process Measurement & Controls Inc.
www.pmc1.com
More WaterWorld Current Issue Articles
More WaterWorld Archives Issue Articles