WEFTEC Exhibitor Products: Part 5
Sep 1st, 2011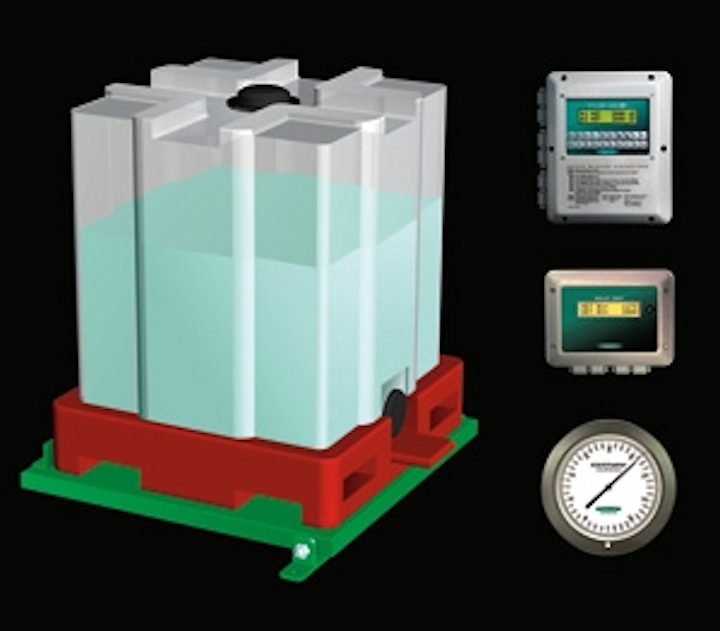 Check valves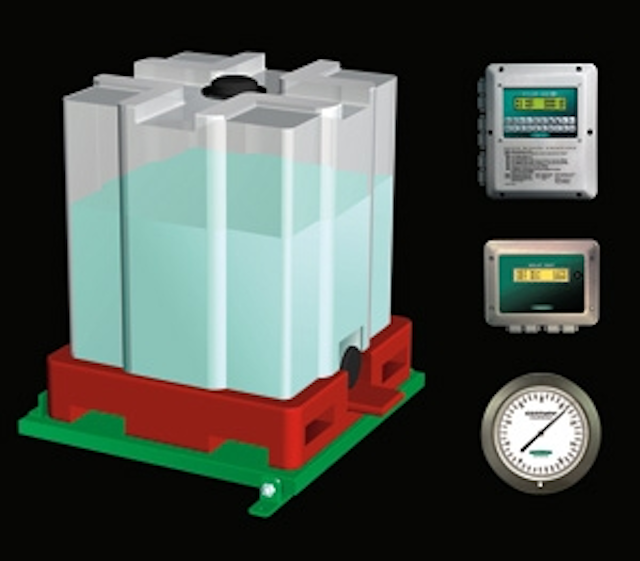 Check-All Valve manufactures a complete line of check valves including Insert, Housed, Sanitary, Mini and Tubing series check valves. The company's valves are engineered for silent operation. They close quickly and smoothly to eliminate hammer noise.
Check-All Valve Mfg. Co.
www.checkall.com
---
Grit removal
Hydro International supplies environmentally sustainable products and solutions that control and treat stormwater, wastewater and combined sewer overflows, using advanced vortex and complementary technologies. The company is a provider of municipal grit removal and CSO/wet weather management products to control flows within collection systems and wastewater treatment plants.
Hydro International
www.hydro-international.biz
---
TOC analyzers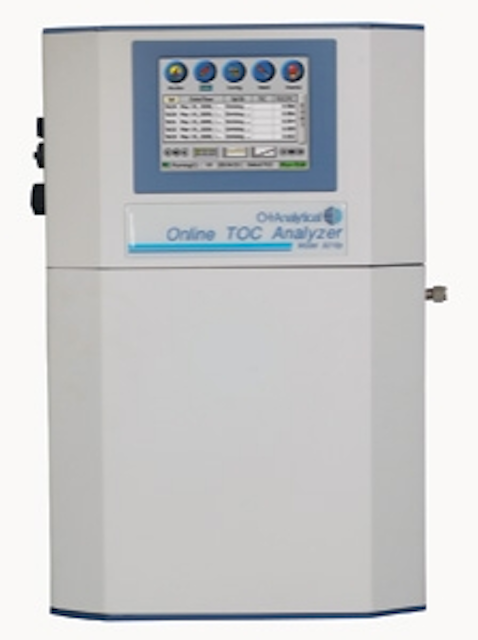 OI Analytical's 9210 On-line TOC Analyzers support continuous on-line monitoring of organic contaminants in water streams for regulatory compliance and optimization of water treatment processes. Applications include finished drinking water monitoring by Standard Method 5310C / EPA 415.3, and surface or groundwater monitoring. The analyzers are designed in NEMA 4X / IP56 water-tight, dust-tight housings for operation in process environments.
OI Analytical
www.oico.com
---
Pipe products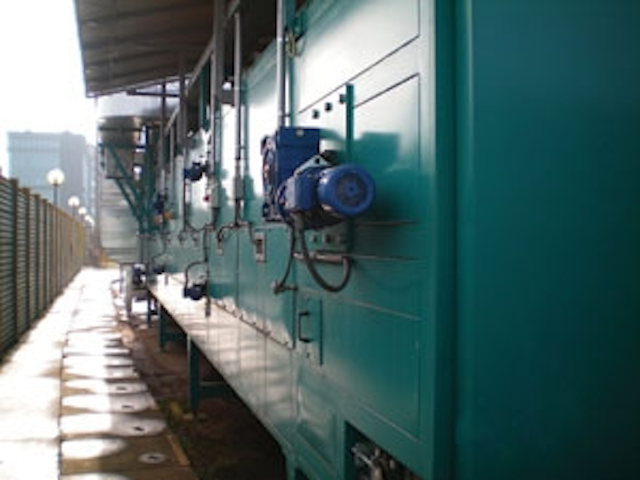 Flowtite® filament wound pressure pipe and Meyer® polymer concrete pipe products will be displayed by U.S. Composite Pipe South. Flowtite filament wound pressure pipe products are produced in diameters from 12" to 156", and pending application may range in length from 16' to 40'. Flowtite products are proven effective for non-corrosive pipeline systems for direct bury, slipline and penstock projects, for gravity pressure/sewer, raw water, potable water and other industrial applications.
U.S. Composite Pipe South
www.uscpsouth.com
---
Filtration media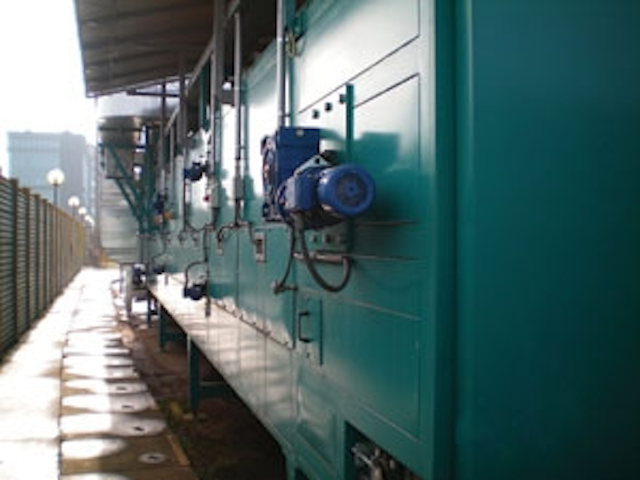 GreensandPlus™ filter media, available from Hungerford & Terry, has all the properties of the original manganese greensand with added flexibility to use any of several oxidants for media regeneration. Potassium permanganate is not required unless it is advantageous to use in the application. The media has 30% less backwash waste when compared to manganese dioxide ore products.
Hungerford & Terry Inc.
www.hungerfordterry.com
---
Leak detection
The Aclara STAR® ZoneScan solution combines the STAR Network AMI system with leak-detection technology from Gutermann International to provide a fixed-network, remotely correlated leak detection system. Leak detection devices attached to gate or hydrant valves sample the sound waves generated by leaks along the main, and transfer acoustic data back to the utility via the AMI network.
Aclara
www.aclaratech.com
---
Storage tanks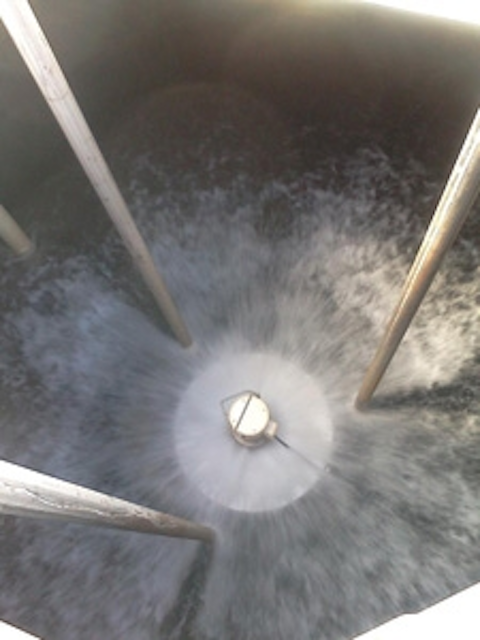 American-owned Caldwell Tanks provides complete design, fabrication and construction of field erected tanks and offers all types of elevated and ground storage tanks. The company offers complete, turnkey capability from initial consultation to ongoing maintenance. It can provide tanks in a variety of styles to fit specific terrain, economic, aesthetic and capacity considerations. Its tanks are constructed in full accordance with the applicable ACI and AWWA standards.
Caldwell Tanks Inc.
www.caldwelltanks.com
---
COD reagent vials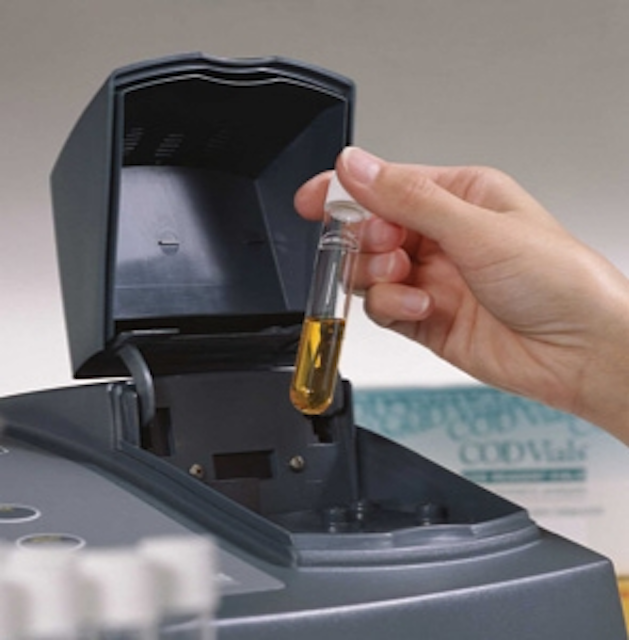 CHEMetrics produces a line of reagent vials (both USEPA-Approved and Mercury-Free methods) for performing chemical oxygen demand (COD) analysis. The reagent vials get repeatable results and decrease operating costs without modifying existing equipment or procedures. In addition to standard 16 mm reagent vials, the company offers a full line of COD testing equipment and accessories.
CHEMetrics Inc.
www.chemetrics.com
---
Ultrasonic level transmitter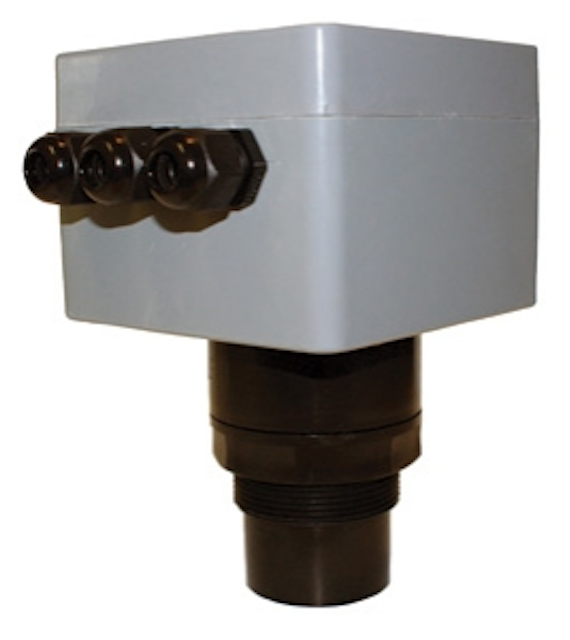 The new ECHO "Air Transducer" is a solution for noncontact level measurement and duplex pump control. It uses the latest ultrasonic technology and newest microprocessor chip for reliable level measurement to within +/- 1 mm. The PVDF transducer and 3° Effective Beam Angle provide a robust, noncontact level solution in the toughest applications.
ECHO Process Instrumentation Inc.
www.echopi.com
---
Algae treatment system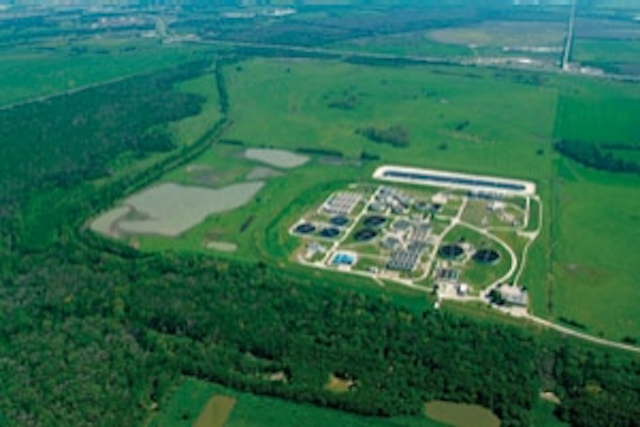 Algaewheel is a unique technology that combines bacteria and algae to provide conventional wastewater treatment and nutrient removal in a single system. The company's energy efficient, environmentally friendly solution also has much lower costs than current systems. The technology presents the wastewater industry the opportunity to address key environmental issues and reduce both capital and operational costs of wastewater treatment as a whole.
Algaewheel Technologies, LLC
www.algaewheel.com
---
MBR modules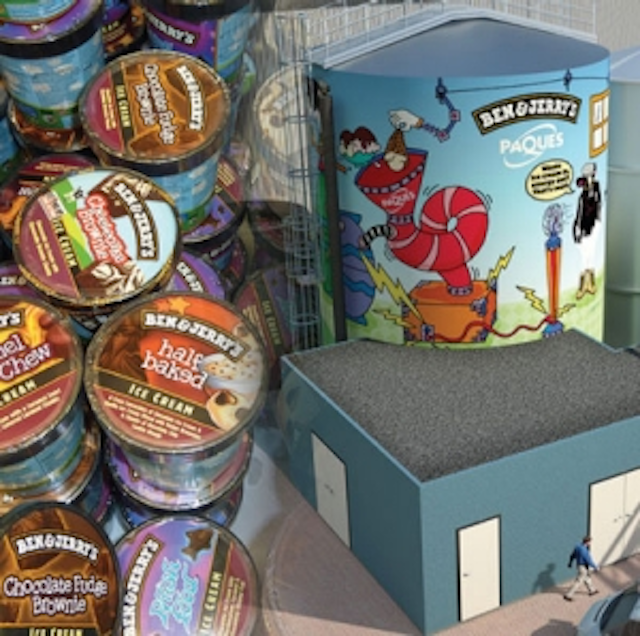 Koch Membrane has introduced its latest evolutionary MBR filtration modules. The new Puron™ PSH1800 membrane product offers a 10% lower aeration requirement, up to 25% increase in capacity, and 18% more membrane area than existing products. The new module leverages central aeration and a single header design to offer 19,375ft2 in a 69" x 88" footprint.
Koch Membrane Systems
www.kochmembrane.com
---
Sludge belt dryers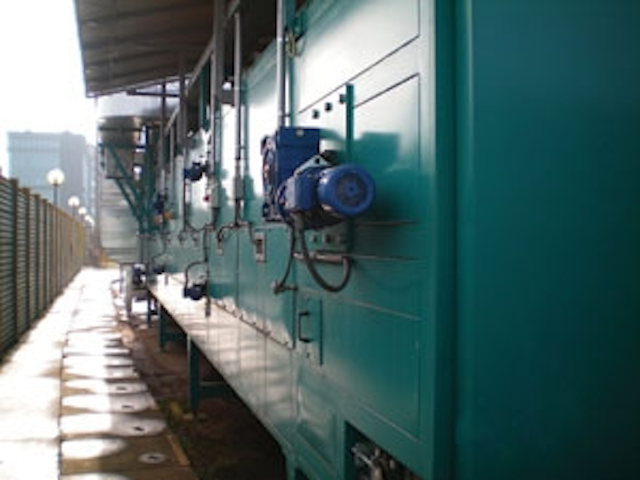 Siemens Water Technologies' sludge belt dryers offer municipal wastewater treatment plants an opportunity to reduce costs and benefit from their biosolids handling process. The convective thermal drying system is suited for heat recovery using low energy or "waste" heat sources. In the thermal drying process, the final product is stabilized in a dry granular form that reduces the costs associated with storage, delivery, use or disposal.
Siemens Industry Inc. - Water Technologies
www.siemens.com/water
---
Internal joint seal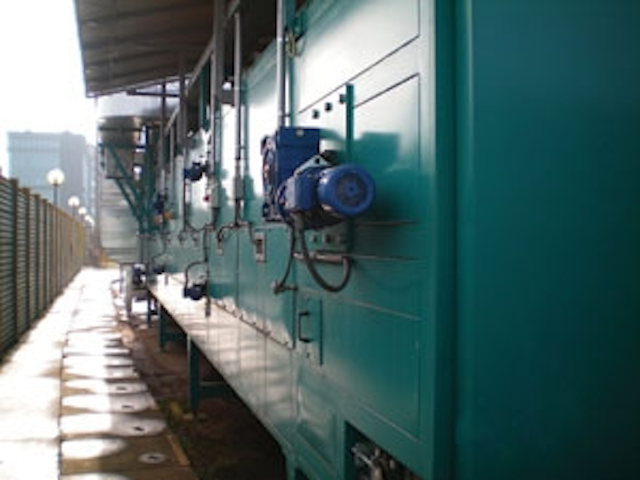 The Weko-Seal from Miller Pipeline is used extensively for internally resolving joint leakage, punctures and crack repairs in pipelines ranging in diameter from 18" and larger. Its unique design incorporates a series of proprietary lip seals that create a leak proof fit on either side of the joint.
Miller Pipeline
www.millerpipeline.com
---
Stormwater management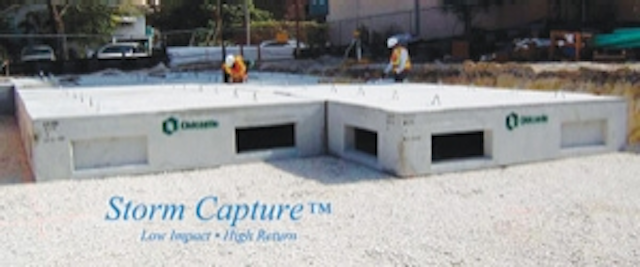 Oldcastle Precast's patent pending Storm Capture modular stormwater detention system is an underground structural precast concrete system for stormwater management. It can be used for infiltration, detention, or retention and reuse, as well as for treatment-train systems. The system features a stand-alone, traffic bearing design which does not rely on final paving and associated stone underlayment, or on specific stone backfill for structural capacity and storage.
Oldcastle Precast
www.oldcastleprecast.com
---

Washdown monitor hydrants
Kupferle Foundry produces intelligent automatic flushing systems, automatic flushing devices, manual blow-offs, bacteriological sampling stations, WTP/WWTP washdown hydrants and yard hydrants. Featured products for the WEFTEC show include its new Eclipse i-Series 9700i portable intelligent automatic flushing system that attaches to an existing fire hydrant and analyzes Cl residual levels and captures data for analysis.
Kupferle Foundry
www.hydrants.com
---
UV systems
Degremont Technologies' Ozonia Aquaray® UV system uses medium pressure, high output UV lamps in a flow through UV reactor configuration that can be installed directly in a pipeline, resulting in a low head loss and a small system footprint. Depending on water quality, each system can disinfect flows in the 50 mgd range.
Degremont Technologies, Ozonia North America
www.degremont-technologies.com
---
Pump containment shelf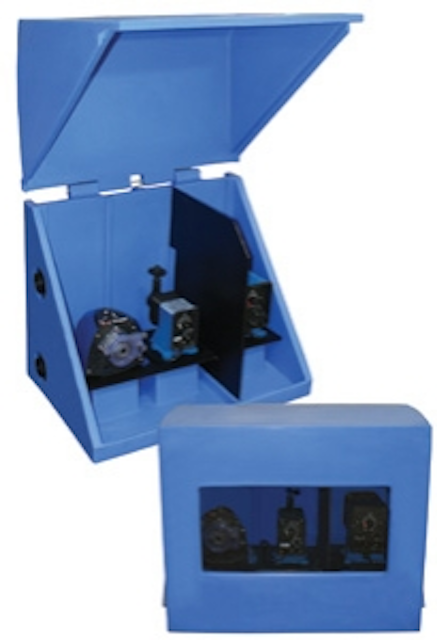 Peabody Engineering has announced its newest chemical management product, the three Pump "PCS3" Pump Containment Shelf. The shelf is designed to hold up to three large metering pumps, with a spray shield designed to isolate pumps with incompatible chemicals in one enclosure and prevent chemical reactions or contamination in the event of pump discharge. It provides a fully contained enclosure for pumps to protect personnel and the environment from chemical spray and Hazmat discharge.
Peabody Engineering
www.etanks.com
---
Stainless steel strainers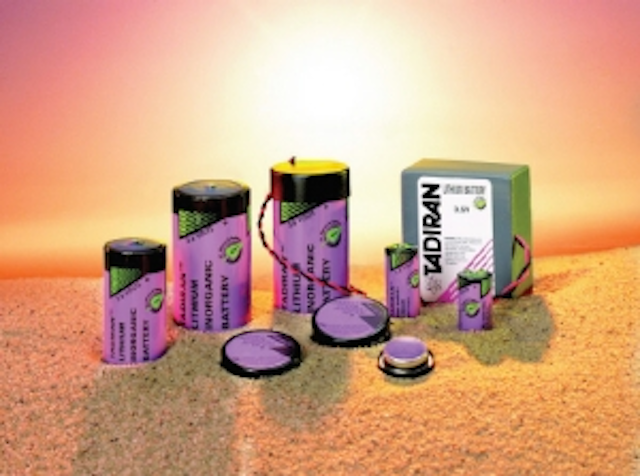 Miller-Leaman's stainless steel Thompson Strainers are designed to remove sand, sediment and debris from water and wastewater piping systems. The strainers feature a large conical screen, offering substantially more screen surface area versus traditional y-strainers, basket strainers, etc. The strainers are available with a large variety of mesh options, ranging from large perforated hole openings down to approximately 50-micron.
Miller-Leaman Inc.
www.millerleaman.com
---
Asset management
Accela Automation 7.1, the latest version of the company's asset management software, provides water departments with a full asset management "ecosystem". The new version gives water utility professionals the ability to view both their infrastructure and the resources (people and tools) that they use to maintain it as "assets". Users can view geographic representations of current projects as well as the usage and maintenance histories of their critical water infrastructure.
Accela Inc.
www.acela.com
---
Flow monitoring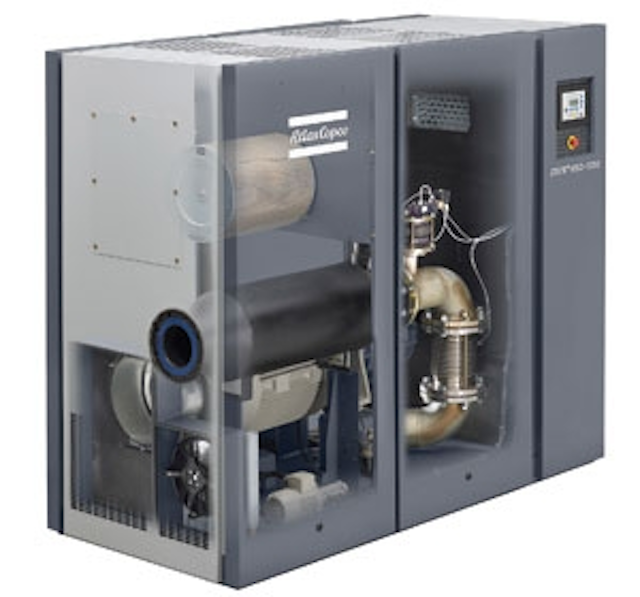 The Cla-Val Model X144 e-Flow Meter is a vortex shedding flow meter designed to be installed in the inlet tapping of a Cla-Val Automatic Control Valve to provide accurate flow data without the need for a separate inline meter. The IP 68 Submersible meter provides accuracy to within 2% of Full Scale and can be retrofitted to a control valve without removing the valve from the pipeline.
Cla-Val Automatic Control Valves
www.cla-val.com
More WaterWorld Current Issue Articles
More WaterWorld Archives Issue Articles