WEFTEC Exhibitor Products: Part 3
Sep 1st, 2011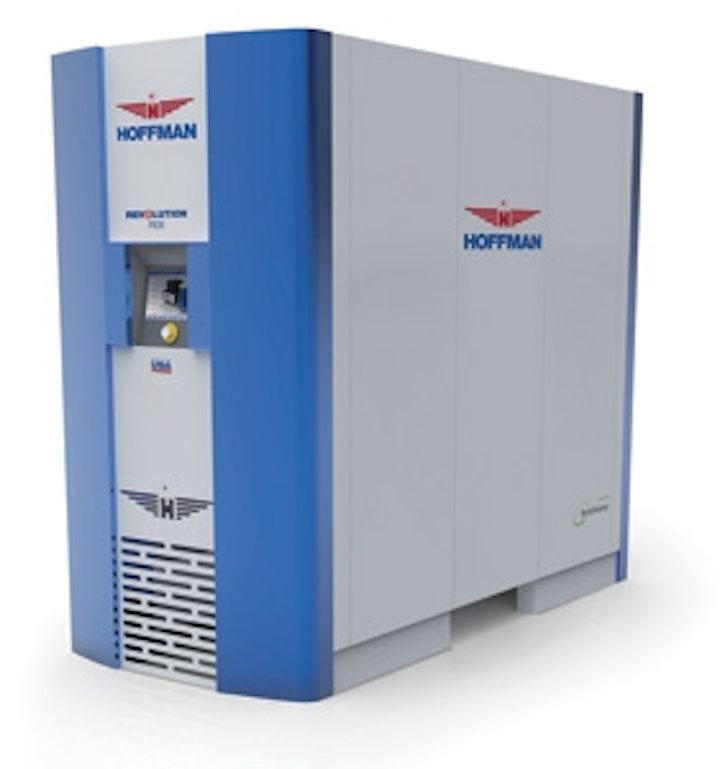 High speed blowers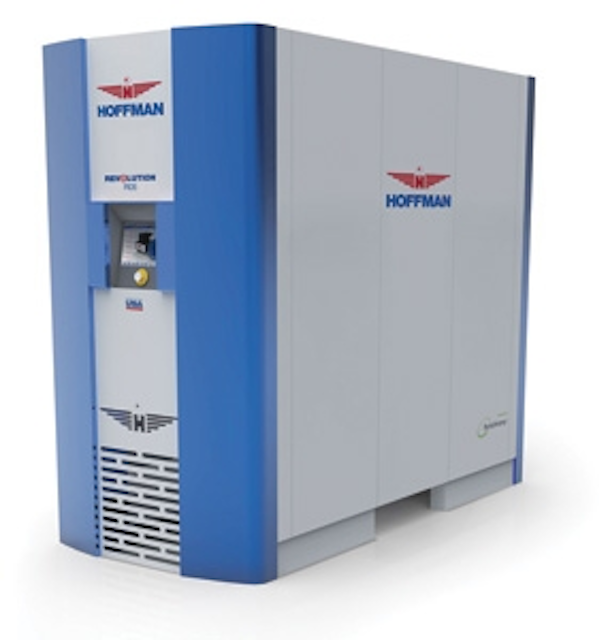 Gardner Denver offers a new line of high speed centrifugal blowers using break-through technologies. Marketed under the company's Hoffman® brand of centrifugal aeration blowers, the Revolution is designed as the world's most advanced energy management blower system. The first in this family of blowers, the R05 and R07, are capable of flows from 2,500 – 8,500 CFM and pressures from 3 – 15 PSIG. Benefits include simple operation, 25% - 45% energy savings increased reliability with little or no maintenance, no contaminating or flammable lubricants, significant sound reduction, small footprint, and reduced construction and installation costs.
Gardner Denver
www.hoffmanrevolution.com
---
Instrumentation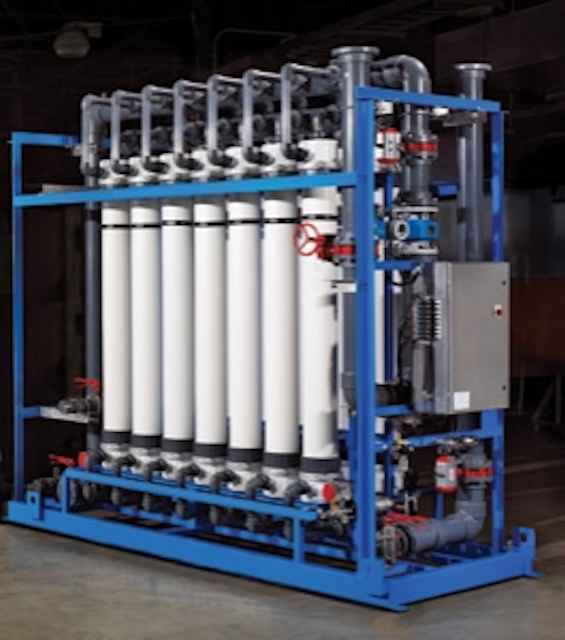 Ashcroft is a manufacturer of commercial and industrial instrumentation. Best known by the brand names Ashcroft®, Heise® and Weksler®, the company specializes in pressure measurement and monitoring devices for use in a wide variety of industries and applications. At WEFTEC, Ashcroft will display its pressure gauges, media isolators, switches, transducers, transmitters and calibration equipment. The instruments are offered in a wide variety of specifications and configurations to meet the most demanding pressure monitoring requirements.
Ashcroft Inc.
www.ashcroft.com
---
CCTV inspection system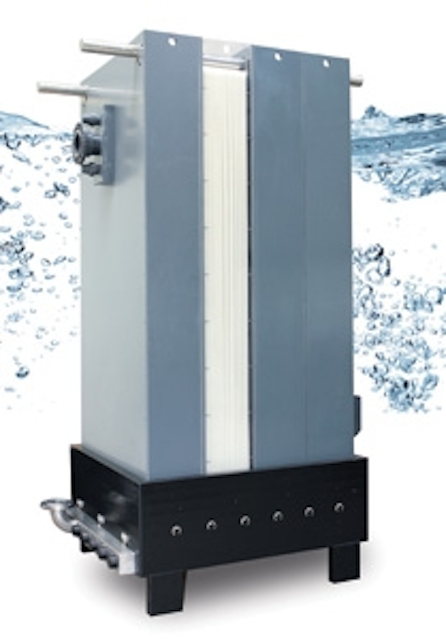 CUES has introduced the new K2 Series portable CCTV pipeline inspection system. The system can be mounted in a wide range of vehicles including ATVs, vans, and trailers, or used as a stand-alone system. It includes an ergonomic wireless hand-held control that can operate all CUES transporters and pan & tilt / zoom cameras. K2 features built-in diagnostics for the entire system including the video cable.
CUES
www.cuesinc.com
---
Telemetry, remote SCADA
Schneider Electric offers reliable and flexible products for Telemetry & Remote SCADA applications. Its SCADAPack E field controllers are designed to optimize monitoring and control of remote water assets, such as pump and lift stations, distribution networks, and treatment plants while ensuring data integrity, overall system visibility and security.
Schneider Electric
www.controlmicrosystems.com
---
Diffuser system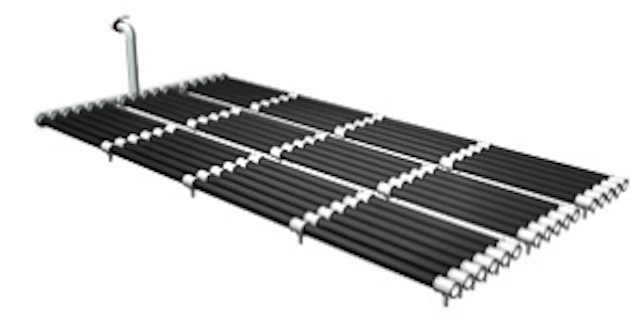 The EDI FlexAir® StreamLine diffuser system marks the convergence of 100 years of aeration technology, application know-how, and mechanical design expertise. The diffuser family includes multiple sizes and configurations to effectively meet a wide range of application needs for aeration. Innovative engineering using integral diffusers, tubular membrane, and inline support components reduces high stress points and material fatigue.
Environmental Dynamics International
www.wastewater.com
---
Dosing system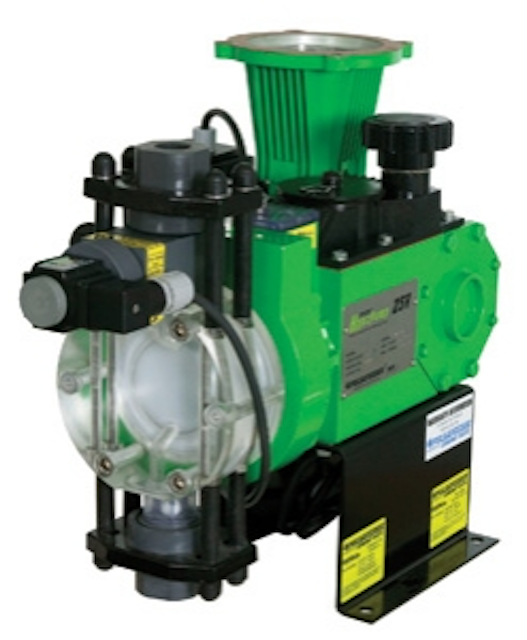 Pulsafeeder has revolutionized the dosing of sodium hypochlorite and other off-gassing fluids with its patented Hypo technology for use with diaphragm metering pumps. The technology protects the accuracy of a diaphragm metering pump by shunting entrained gas from the metering chamber to the pump discharge. This technology is available with the Pulsar Hydraulic Metering pumps and the Pulsar Shadow Hypopump®2 Mechanical Pump to deliver consistent, accurate and repeatable performance.
Pulsafeeder, an IDEX Water and Wastewater Business
www.pulsa.com
---
Packaged treatment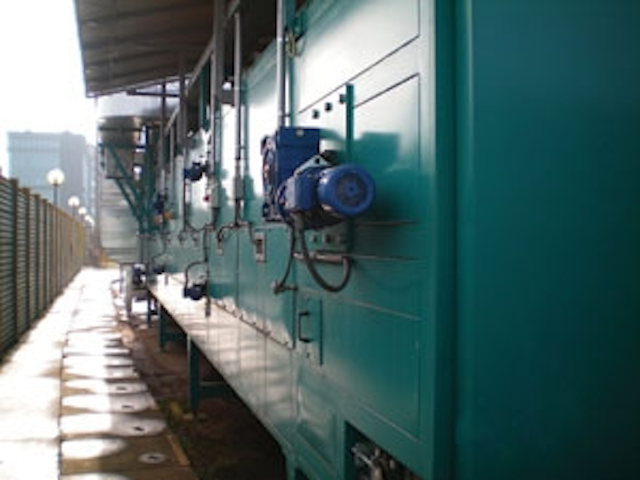 CORIX Water Systems specializes in providing modular and packaged water and wastewater infrastructure solutions. Its design team will work with utilities to custom design a plant to suit their applications using conventional and membrane solutions such as direct filtration, dissolved air flotation, tube settlers, reverse osmosis and Membrane Bioreactors.
CORIX Water Systems
www.corix.com/water_systems
---
Membrane treatment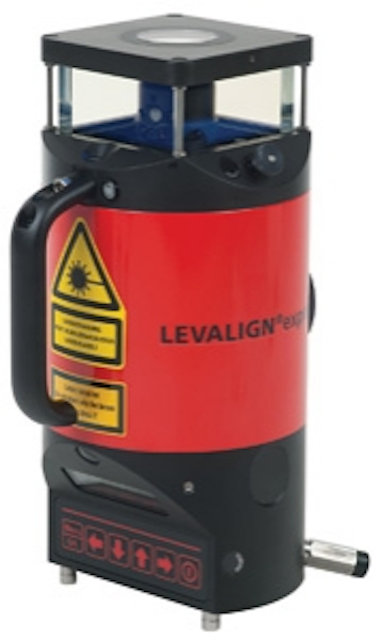 The new T-Rack® Vario from inge watertechnologies is an ultra-compact rack system which features feed and drain pipes integrated in the end caps of the modules. The filtrate connections are welded to the module bodies and headers and there are no O-rings. All the flanges of the header pipes are mounted in the same plane. The modules can be arranged in either two or four rows and each row can be operated as a separate filtration line. This concept offers flexibility and helps keep investment and operating costs to a minimum.
inge watertechnologies AG
www.inge.ag
---
Tank vents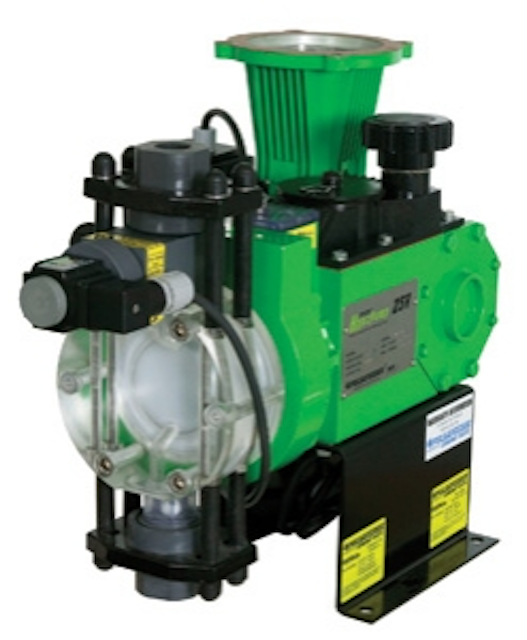 With environmental concerns having increased importance, the Shand & Jurs Expanda-Seal offers an unique advantage for weight/spring loaded conservation and emergency vents. The patented design allows pressure to build up on both sides of the seat ring, allowing the diaphragm to balloon around the seat ring. The company's Expanda-Seal pallets are tested to 0.5 SCFH or less of air at 95% of the set point, which significantly reduces emissions and odors.
Shand & Jurs, an L&J Technologies Co.
www.sandj.com
---
Level, volume measurement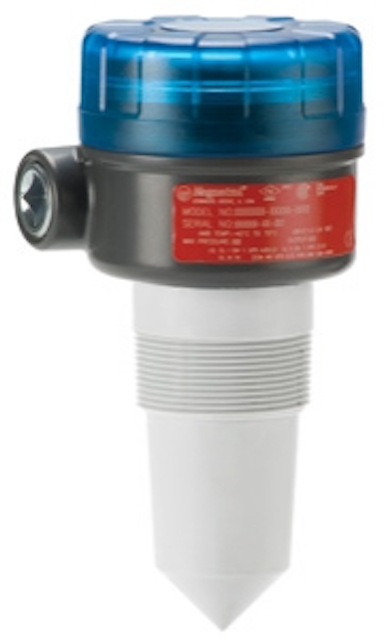 The Magnetrol® Environmental Model R82 is a loop-powered, 26 GHz through-air radar transmitter that is ideal for the many level and volume measurement applications found at water and wastewater facilities. The transmitter is virtually unaffected by foam, turbulence, mist, fog, insects, or condensation. It outperforms ultrasonic units, yet is very price competitive.
Magnetrol Environmental
www.magnetrolenvironmental.com
---
Wireless digital control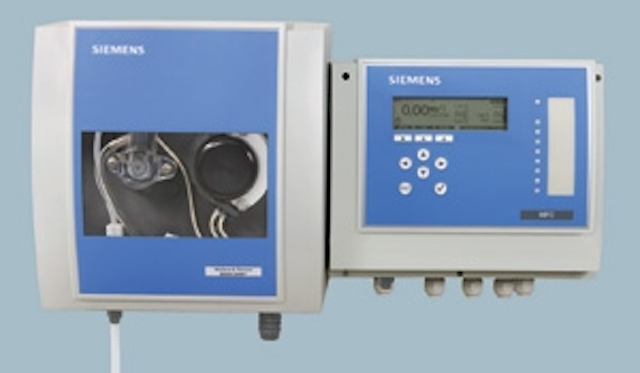 Rotork will exhibit the Pakscan P3 modular control system at WEFTEC 2011. The system offers water and wastewater treatment plants the capability to establish a wireless communication network with Rotork valve actuators throughout their facilities. The wireless capability operates on the 2.4GHz frequency and has a line-of-site operating range of approximately 70 meters indoors and 1000 meters outdoors.
Rotork Controls Inc.
www.rotork.com
---
Sealing system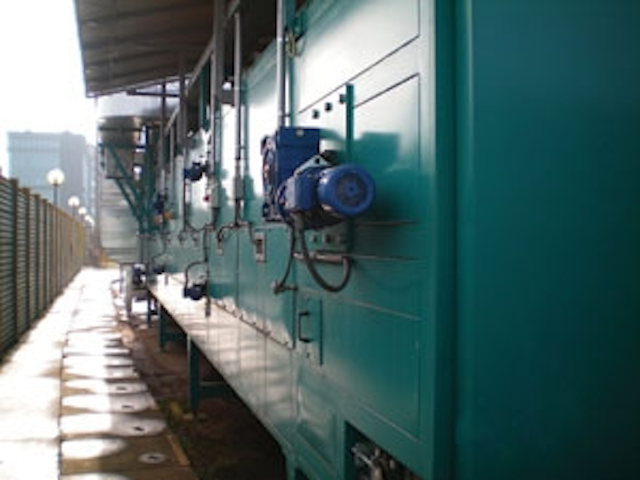 The Infi-Shield® external seal from Sealing Systems Inc. prevents erosion and infiltration in manholes or catch basins. The one piece molded seal is made from EPDM rubber and it has a reinforced preformed L-shaped corner. Having excellent adhesion properties, the seal is bonded with non-hardening butyl mastic and it will pass a vacuum test.
Sealing Systems Inc.
www.ssisealingsystems.com
---
Protective coatings
SSPC: The Society for Protective Coatings will be featuring its Certification Quality Program (QP-1) at WEFTEC. SSPC QP-1 is a nationally recognized certification program designed to help facility owners, engineers, and specifiers select qualified industrial painting contractors. When utilities specify SSPC QP-1, they will know from the start that the contractors bidding on their work have industry-standard capabilities and a proven commitment to quality.
SSPC: The Society for Protective Coatings
www.sspc.org
---
H2S monitoring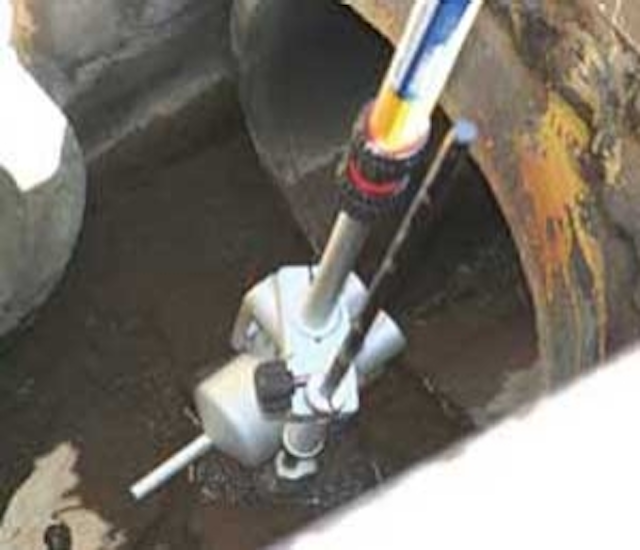 The heart of the Jerome® H2S monitor from Arizona Instrument is the Gold Film Sensing Technology. A thin gold film, in the presence of hydrogen sulfide, undergoes an increase in electrical resistance proportional to the mass of hydrogen sulfide in the sample. When the sample button is pressed, an internal pump pulls ambient air over the gold film sensor for a precise period of time.
Arizona Instrument LLC
www.azic.com
---
IFAS system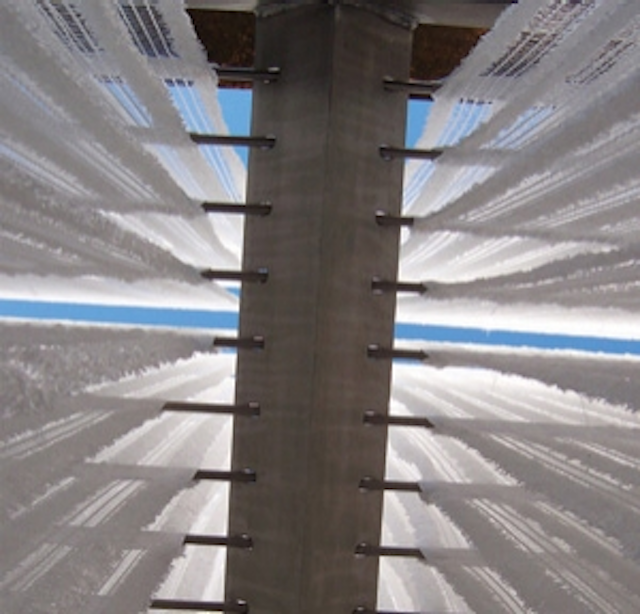 The Ovivo Cleartec® IFAS system helps get the most out of treatment footprint. The fixed bed media provides a home for attached growth biomass in any aeration basin. This "Bug Hotel" can effectively double the treatment efficiency of a biological system. Integrated ultrafine diffuser panels ensure a healthy growth environment and excellent aeration efficiency.
Ovivo
www.ovivowater.com
---
Bar screen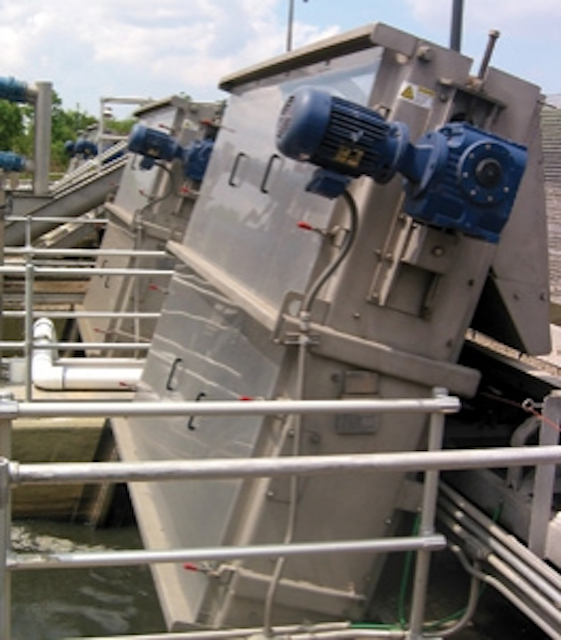 The Headworks® Mahr® Bar Screen is an all stainless steel, front raked, front return bar screen. The patented auto-reverse feature removes obstructions with ease, one of the many features that enable the screening equipment to operate automatically with virtually no maintenance in tough and corrosive environments.
Headworks Inc.
www.headworksusa.com
---
Disinfection, odor control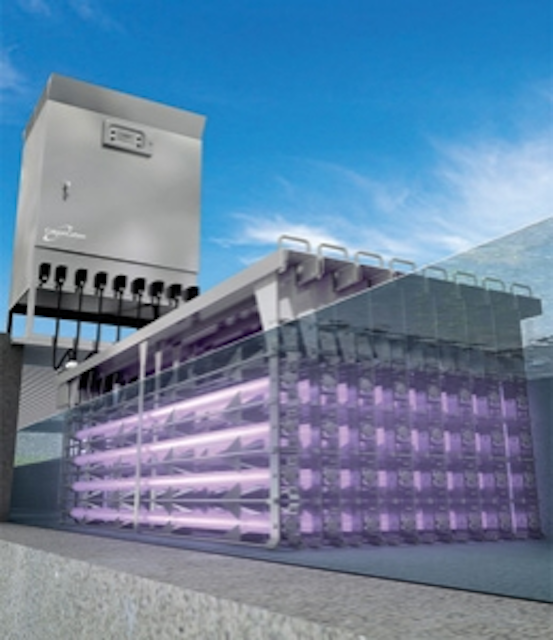 Designed for wastewater reuse and low-effluent-quality applications, Calgon Carbon's C3500TMD UV disinfection systems feature unique Delta wing mixing devices that maximize efficiency while minimizing costs. The design features high-powered (500W) lamps, a small footprint and better hydraulic performance, automatic self-cleaning to enhance energy-efficiency and NRWI validation for reuse applications. The company's Phoenix® engineered equipment systems are designed to continuously treat hydrogen sulfide (H2S). Multiple models are available and are ideal for applications ranging from remote pump stations to various wastewater treatment plant process operations.
Calgon Carbon Corp.
www.calgoncarbon.com
---
Mixing system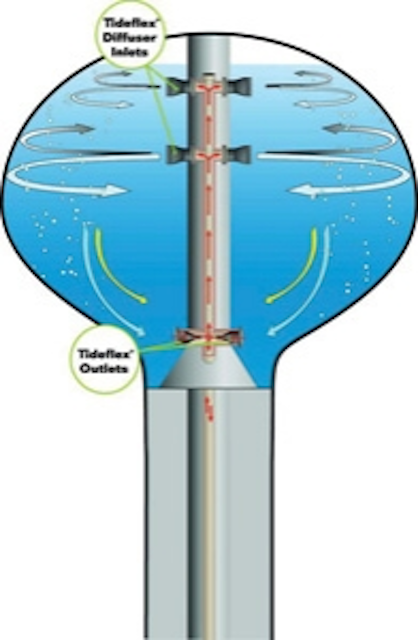 The Tideflex® Mixing System (TMS) greatly improves the quality of drinking water in finished water storage reservoirs. The TMS is a combination of patented Tideflex Check Valve technology and a piping manifold that separates the inlet and outlet. The system can be installed in new or existing water storage tanks of all shapes and sizes to eliminate stagnation and short-circuiting. Operating on the differential pressure that is already in place, the mixing system keeps energy costs low, while the all-elastomer construction of the check valve renders the system virtually maintenance free.
Tideflex Technologies
www.tideflex.com
---
Cloth filtration
The Sanitaire DrumFilter includes a specially engineered drive assembly with an integrated elastomeric end plate. The design distributes forces, thus eliminating the source of shaft problems that have been identified with earlier microscreen devices. The clothe media filters produce effluent quality capable of meeting stringent T22 water reuse requirements.
ITT Sanitaire
www.sanitaire.com/us
---
UV lamps
WEDECO Ecoray® ultraviolet (UV) lamps and associated electronic ballast cards can offer significant savings in operation and life cycle costs to customers. The product line is a "plug and play" replacement, standard to numerous existing WEDECO UV installations. The lamps incorporate a new long-life coating and an improved overall stability and performance.
ITT WEDECO
www.wedeco.com/us
More WaterWorld Current Issue Articles
More WaterWorld Archives Issue Articles