WEFTEC Exhibitor Products: Part 4
Sep 1st, 2011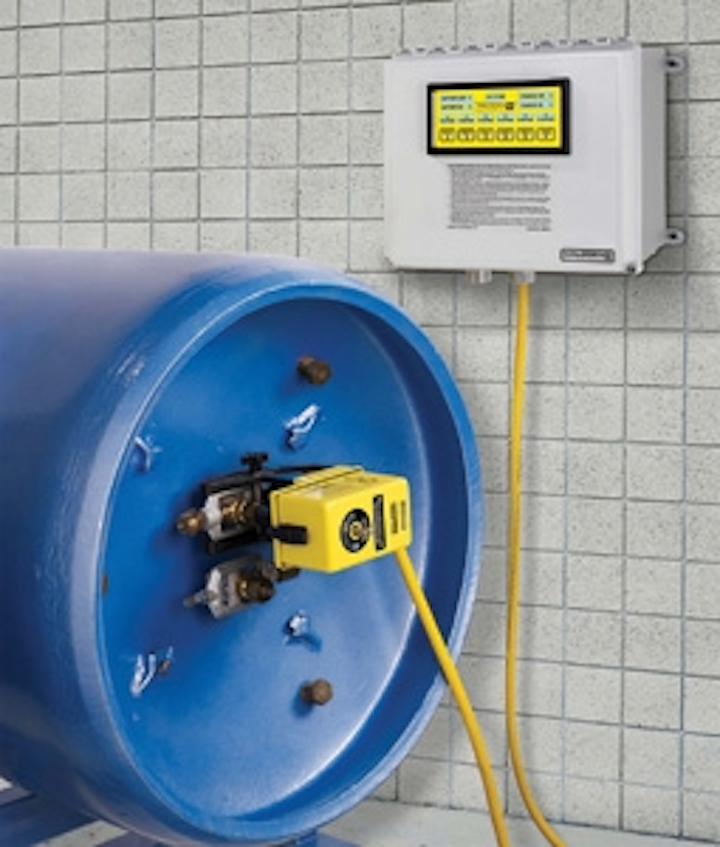 Valve controller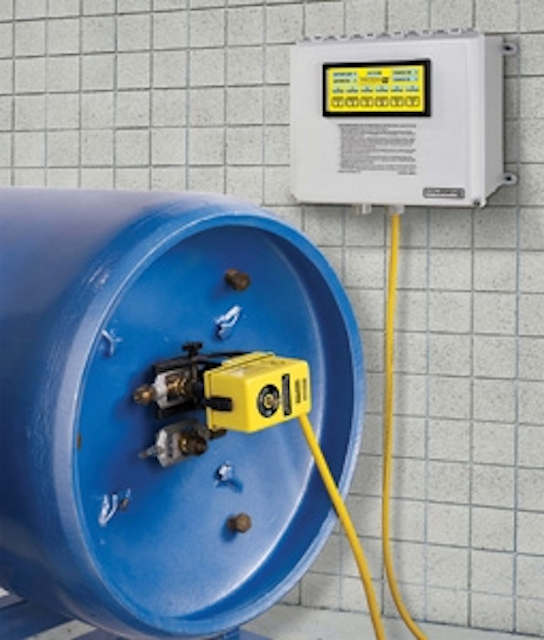 The Hexacon™ Model II control system quickly closes up to six Eclipse™ actuators on toxic gas cylinder and ton container valves by remote contact switches. The Model II microprocessor system applies 30 foot-pounds of torque for test closures and 50 foot-pounds of torque for emergency closures of cylinder valves.
Halogen Valve Systems
www.halogenvalve.com
---
Polymer blending systems
The dynaBlend™ pre-engineered liquid polymer blending systems from Fluid Dynamics feature diaphragm metering or progressing cavity pumps. The patented hydrodynamic or mechanical mixing provides polymer activation technology paired to particular process and flow demands.
Fluid Dynamics Inc.
www.dynablend.com
---
Air/vacuum valve
The Air/Vacuum Valve from Larox Flowsys automatically exhausts large volumes of air from the system while it is being filled with slurry. When the contamination is being emptied, air displaces the fluid and re-enters the pipeline to equalize pressure. It prevents discharge of the medium to keep your work environment clean and safe. When the system is filled and operating, the fluid lifts the ball until it closes the orifice.
Larox Flowsys Inc.
www.larox.us
---
Centrifugal pumps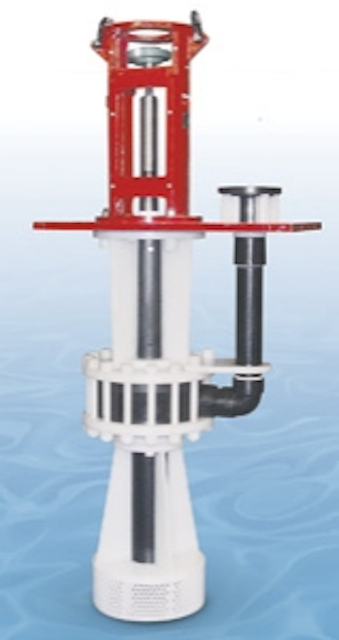 Vanton's Sump-Gard® model SGK-2700 thermoplastic centrifugal pump handles flows to 1200 gpm at heads to 200 ft, making it ideal for fume scrubbers and other applications in which caustic and acidic chemicals are transferred. All wetted components are molded of solid polypropylene, PVDF or CPVC to eliminate chemical attack associated with pumping of aggressive chemicals while minimizing abrasion.
Vanton Pump & Equipment Corp.
www.vanton.com
---
Cal hypo system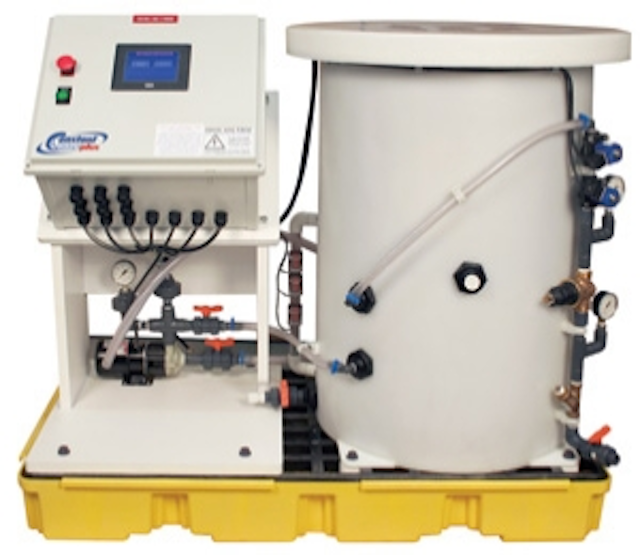 Arch Chemicals produces the new generation Constant Chlor® Plus calcium hypochlorite briquette feed systems that provide increased capacity and accuracy that exceeds its first generation system, plus new capabilities and features that further enhance operation, maintenance and safety. The model MC4-150 system retains all of the key features of the earlier system, such as optimum solution consistency and a small footprint.
Arch Chemicals Inc.
www.archchemicals.com
---
TOC analyzer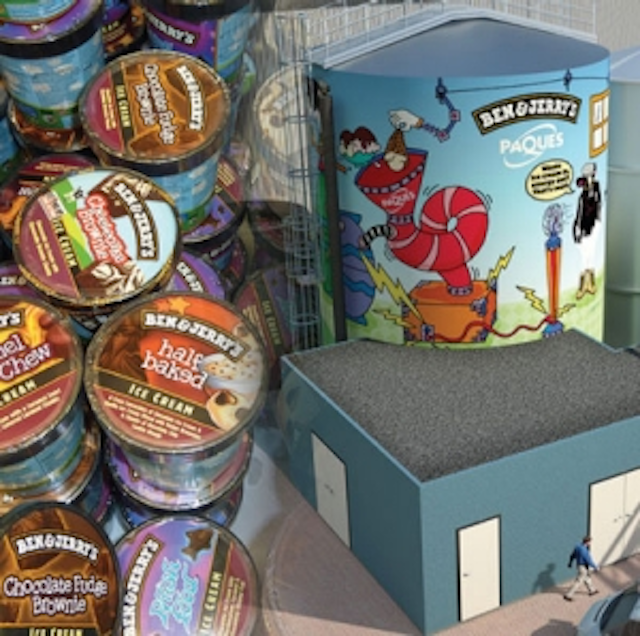 The Sievers InnovOx Laboratory and On-Line Total Organic Carbon (TOC) Analyzers from GE Analytical Instruments run thousands of industrial process and environmental water TOC samples—including brine and cellulose—with unprecedented uptime.
GE Instruments
www.geinstruments.com
---
Clarifiers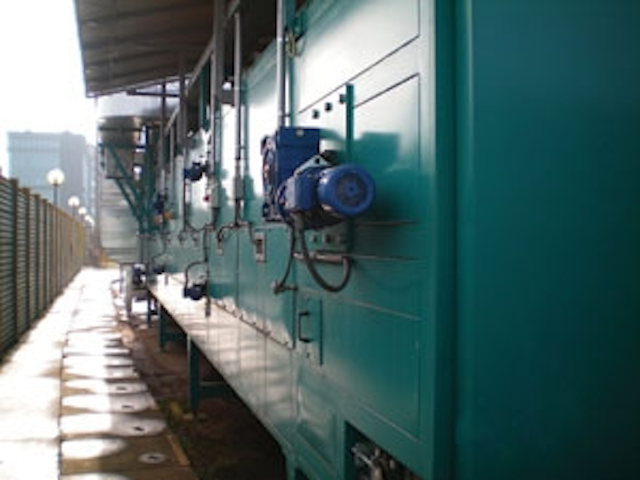 Hi-Tech spiral blade clarifiers offer the optimum in sludge removal and effluent quality. The spiral design moves sludge to the hopper more effectively than a standard scraper style clarifier mechanism. The clarifiers can be fitted with an energy control well and/or a density current baffling system. All features combined help to promote fast settling, quick sludge removal and an overall better effluent. Each clarifier or thickener uses a Hi-Tech cast iron or fabricated steel drive unit, with mechanical or hydraulic overloads.
Hi-Tech Environmental Inc.
http://hi-techenv.com
---
Remote monitoring
The Aquavx Scout RTU is the gateway to the company's Advanced Remote Monitoring service. The new panel mounted RTU offers full functionality in a compact package with 10 digital/discrete/pulse inputs, four analog inputs, two relay outputs, and MODBUS RTU support over its RS485/RS232 port. Users can receive real-time alarms via SMS, email, or automated voice telephone call, volumetric flow calculation, historical data, trending, and reporting for less than they would typically pay for a traditional landline based dialer.
Aquavx
www.aquavx.com
---

Odor, corrosion control
The Vortex Flow Insert from IPEX is designed to eliminate odorous emissions and minimize corrosion in vertical sewer drops. With no moving parts and requiring virtually no maintenance, the inserts have delivered significant cost savings in monthly chemical feed, air-phase treatment and maintenance costs.
IPEX USA LLC
www.ipexamerica.com/vortexflow
---
Cake pump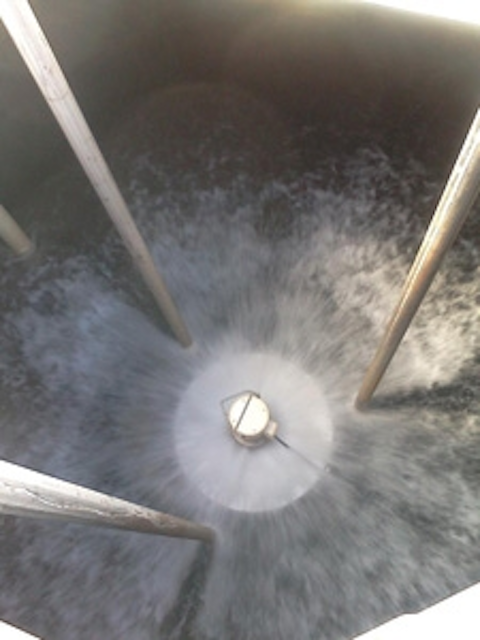 The seepex Cake Pump System includes a BTHE cake pump designed to allow flow rates up to 220 gpm at differential pressures of 540 psi. The system includes an auger which pushes the cake into the pumping element. The pitch, diameter and speed of the auger can be adjusted to match the application.
Seepex Inc.
www.seepex.com
---
Vertical turbine pumps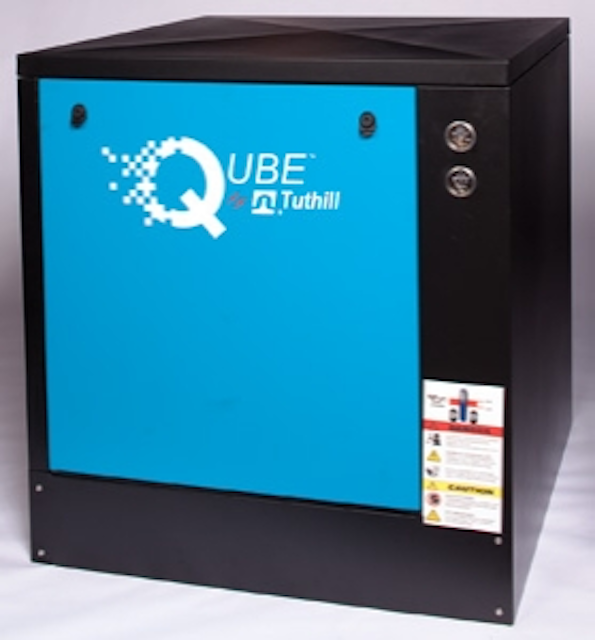 National Pump will be featuring its close coupled "canned" vertical turbine pumps which are specified for a variety of pressure boosting applications including municipal water systems, desalinization, cooling towers, and industrial processing. The pumps offer flows to 15,000 gpm and pressures to 1,500 psi. They are available in sizes up to 1,500 hp. The company's Glendale, AZ, manufacturing facility is ISO 9001:2008 listed.
National Pump Co.
www.nationalpumpcompany.com
---
Headworks system
Pista ® Works™ from Smith & Loveless is a pre-engineered, packaged headworks system combining screening, grit removal and grit washing into one integrated system. The system is pre-assembled and shipped direct to the job site, significantly reducing field-installation costs while allowing for a compact footprint. All equipment components are constructed of stainless steel and use multiple patented technologies.
Smith & Loveless Inc.
www.smithandloveless.com
---
Screening system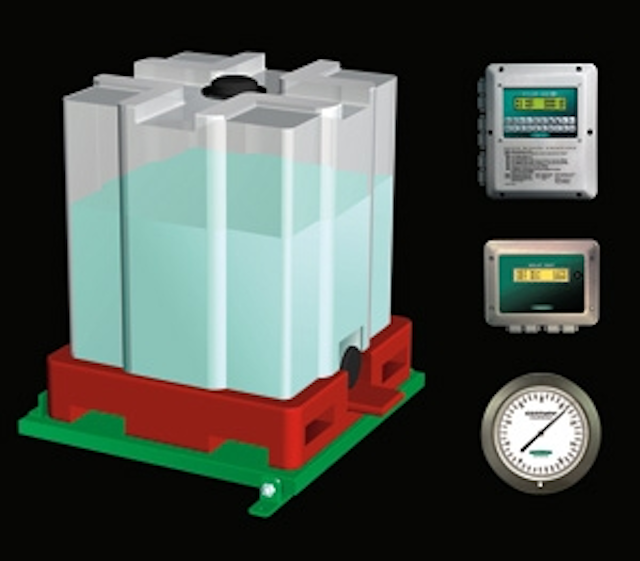 The Lakeside Hydronic T Screening System is a hydraulically operated telescoping boom and rake mechanism for cleaning bar screens, trash racks, and intake screens at wastewater treatment plants, stormwater facilities and water intake structures. Hydraulic cylinders are used to pivot the boom and to extend and retract the boom and rake.
Lakeside Equipment Corp.
www.lakeside-equipment.com
---
Emergency actuators
Robo-Control manufactures battery-operated actuators to remotely open and close hazardous gas cylinder and container valves such as chlorine and sulfur dioxide. The actuators weigh as little as six pounds and mount to the valve independently from existing hardware or dispensers. Each actuator has integral indication for actual valve position and outputs for valve position are available. Some actuators can communicate with an RTU or PLC for SCADA or in-plant control.
Robo-Control
www.robo-control.com
---
Level, flow measurement
Pulsar Process Measurement offers non-contacting ultrasonic level and flow measurement, with equipment that will handle everything from battery powered remote Combined Sewer Overflow monitoring through to super-high accuracy open channel flow measurement and sophisticated pump control systems. The company's Duet system is a twin transducer solution for the highest accuracy in open channel flow measurement.
Pulsar Process Measurement
www.pulsar-pm.com
---
Vacuum sewer technology

Airvac is a manufacturer of specialty components used in vacuum sewer systems. These components include vacuum valves, valve pits and vacuum station equipment. The company offers complete start-to-finish project services including preliminary system layout and design, cost estimating, detailed design assistance and construction supervision. It also provides operator training, as well a full range of maintenance services ranging from annual inspection and tune-up to full operation and maintenance.
Airvac
www.airvac.com
---
Odor control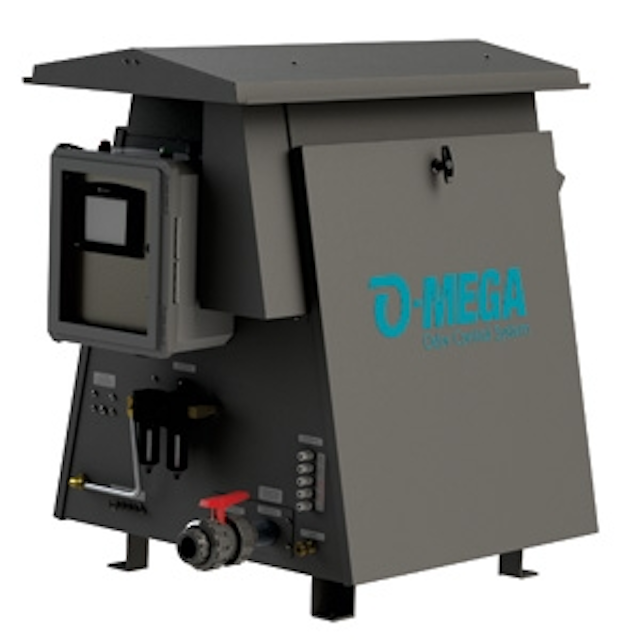 Vapex Environmental Technologies presents the new C-Series O-Mega model C2500 odor control system. As with prior models, the new system delivers the same hydroxyl radical fog for destroying collection system odors, reducing greases and preventing low pH corrosion. It provides higher output levels to support up to four nozzles for higher H2S levels and/or larger treatment areas.
Vapex Environmental Technologies
www.vapex.com
---
Hypochlorite injection system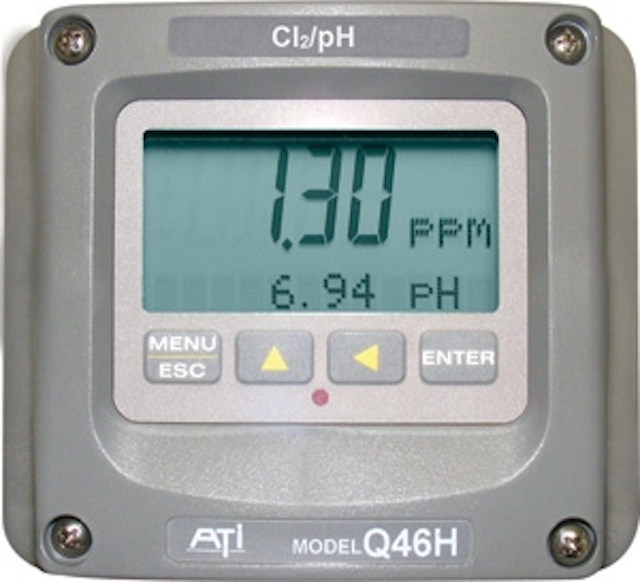 Fluid Metering has introduced the new Chloritrol™ valveless metering system for accurate, maintenance-free injection of sodium and calcium hypochlorite for purification of municipal drinking water. The system features a valveless duplex pump design. The first pump head is high pressure and injects the sodium hypochlorite directly into the water main.
Fluid Metering Inc.
www.chloritrol.com
---
Turbidity standards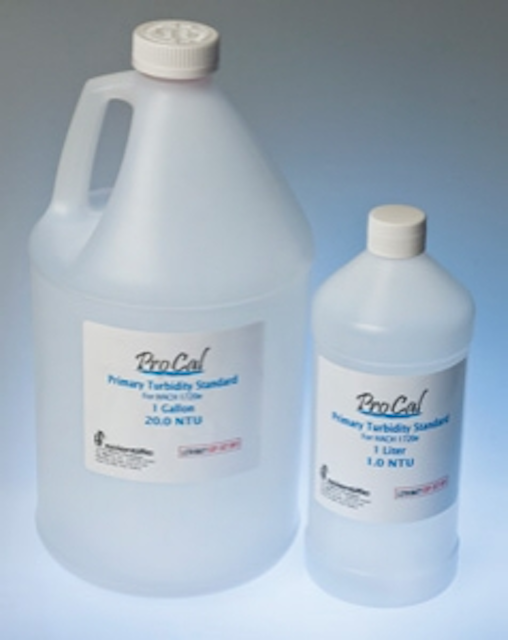 EPA approval was recently awarded for the new line of primary turbidity standards manufactured by HF scientific. The ProCal™ primary standards are being certified for use not only in HF instruments but in other manufacturer's instrumentation such as the Hach® 1720 process and 2100 series portables. Soon almost any turbidity instrument will be able to be calibrated using the pre-diluted, factory certified primary turbidity standards.
HF scientific
www.hfscientific.com
---
Sequencing batch reactor
Aeration Industries will showcase a 3D operating model of its Argos® Sequencing Batch Reactor (SBR) at WEFTEC. The SBR offers greater process control flexibility of the wastewater treatment process matched with capital equipment savings and ease of installation. Using a uniquely engineered decanter and Aire-O2 Triton® process aerator/mixer, the system is ideal for industrial and municipal facilities looking for a user-friendly, compact, and energy efficient wastewater treatment system.
Aeration Industries International
www.aireo2.com
More WaterWorld Current Issue Articles
More WaterWorld Archives Issue Articles