WEFTEC Exhibitor Products: Part 1
Sep 1st, 2011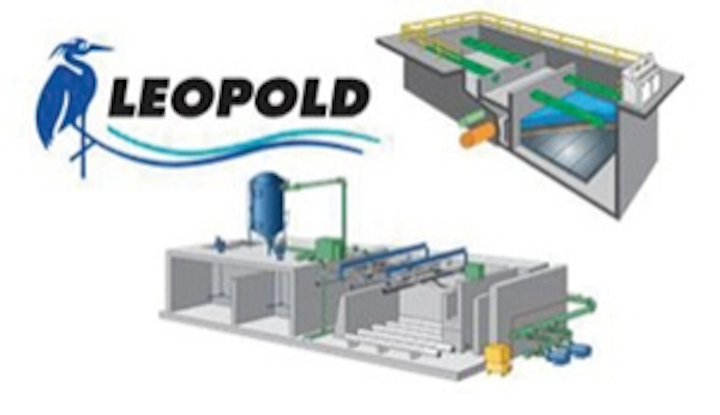 Chlorination, dechlorination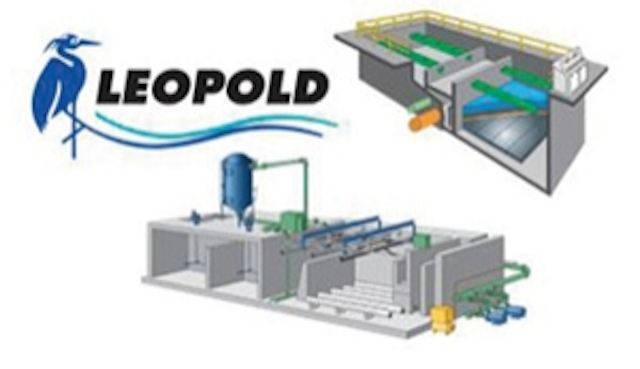 The MFC controller and Deox/ 2000® dechlorination analyzer from Siemens provide reliable dechlorination solutions to ensure treatment objectives are met at the lowest lifecycle cost and risk. The MFC controller offers a variety of built-in control programs that enable the precise metering of dechlorination chemicals.
Siemens Industry Inc. - Water Technologies
www.siemens.com/water
---
Sludge dewatering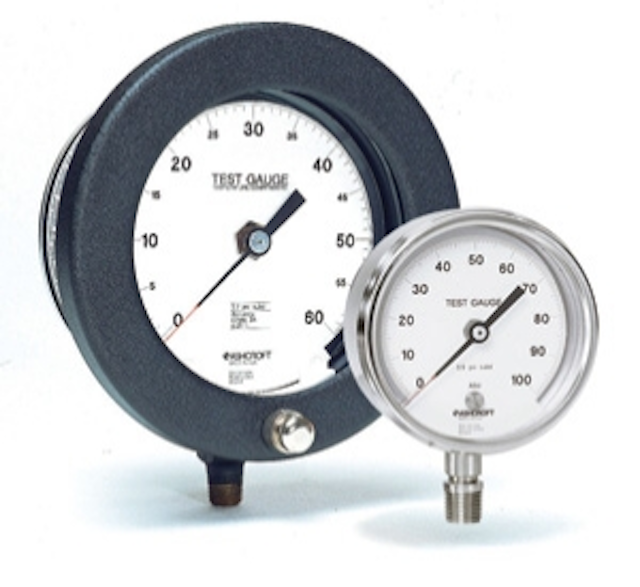 BDP Industries is a supplier of sludge dewatering equipment. The company began designing and fabricating equipment over 35 years ago. The company has more than 1,000 operating belt presses throughout the world. The company's products include gravity belt thickeners, belt presses, rotary drum concentrators, lime stabilization systems, and mobile dewatering equipment.
BDP Industries
www.bdpindustries.com
---
Split seals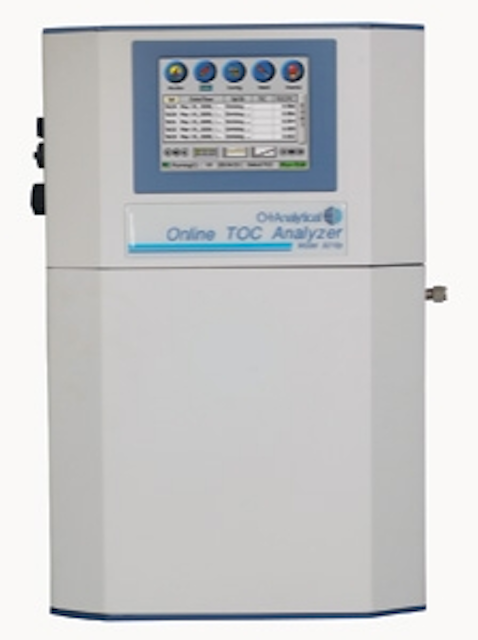 A.W. Chesterton has developed advanced split mechanical seals for large size pumps that can eliminate wastewater and raw water leakage in pumps that were previously sealed with packing. Eliminating the process leakage stops the problems created by it – premature bearing and equipment failure, overall equipment and plant corrosion, biological hazards associated with wastewater.
A.W. Chesterton Co.
www.chesterton.com
---
Dry chemical feeder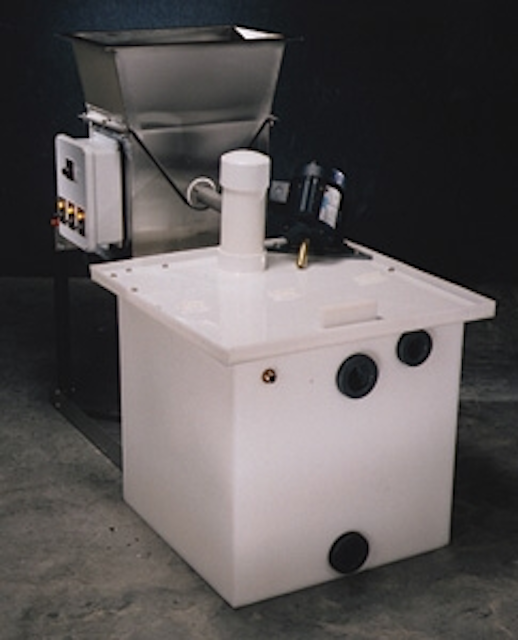 Eagle Microsystems has introduced the VF-100 Precision Dry Chemical Feeder. The feeder is constructed of stainless steel and uses a rugged direct drive to ensure optimum performance in the harsh chemical feed environment.
Eagle Microsystems Inc.
www.eaglemicrosytems.com
---
Locking manhole cover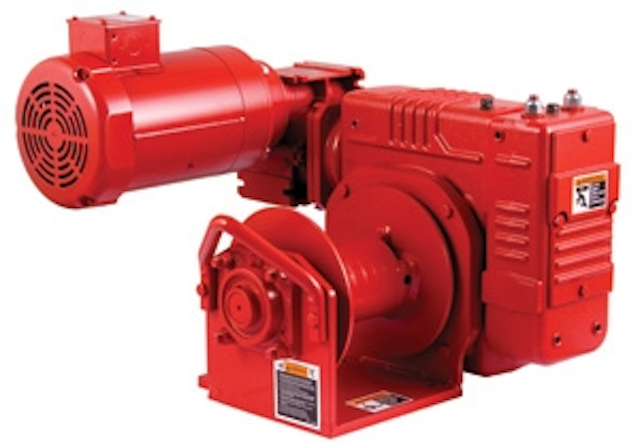 The FiberShield locking manhole cover from McGard is constructed of a fiber reinforced polymer material with multiple security points. The cover is lightweight and easy to handle. It eliminates the lifting and dropping injuries caused by heavy, cast iron manhole covers.
McGard LLC
www.mcgard.com/security
---
Jet aeration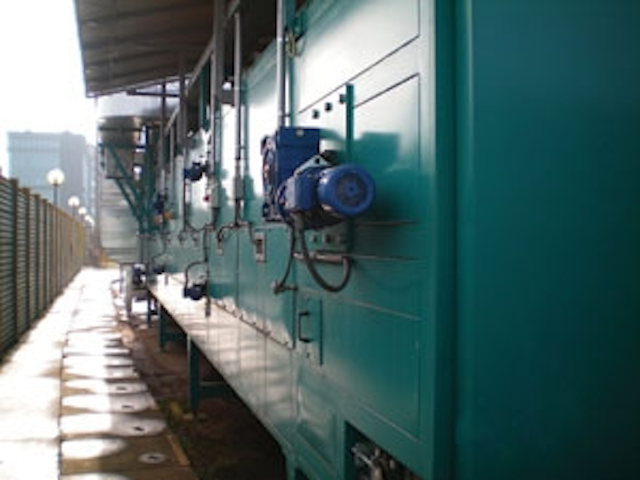 MTS/Mass Transfer Systems designs and manufactures the MTS jet aeration product for industrial and municipal water and wastewater treatment. The technology has been proven worldwide to be an efficient process for the transfer of oxygen in aeration systems for biological treatment plants.
MTS/Mass Transfer Systems
www.mtsjets.com
---
Grinder pump stations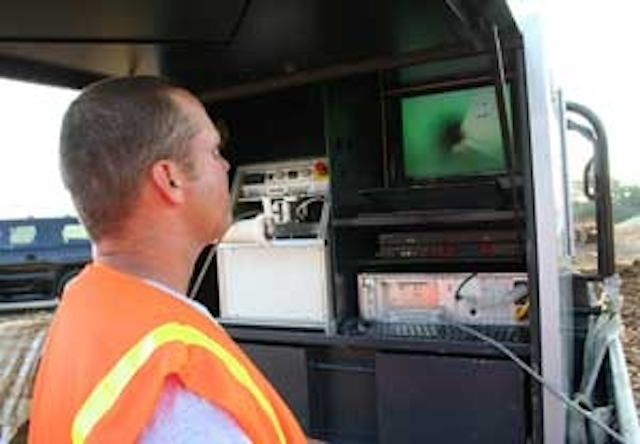 The E/One Sewer system is a pressure sewer system that is powered by the company's grinder pumps. The grinder pump station collects all of the wastewater from the home and grinds it into slurry. The wastewater is then pumped to a larger sewer main or directly to a wastewater treatment plant.
Environment One Corp.
www.eone.com
---
Water control products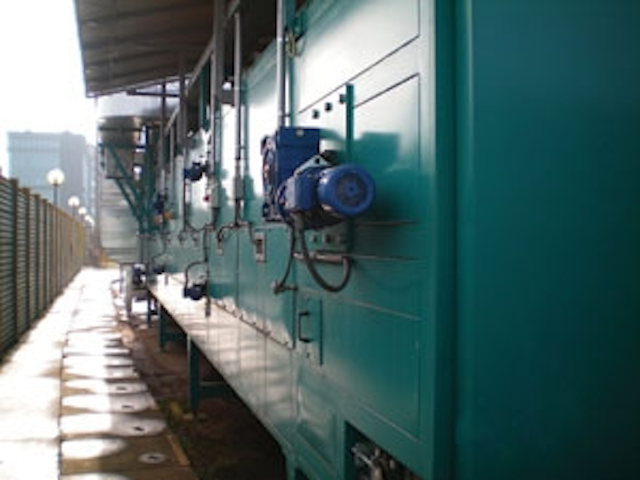 Rodney Hunt designs and manufactures cast and fabricated gates, valves and hydraulic actuation equipment. Water control products include cast iron sluice gates; fabricated aluminum and stainless steel slide gates; a variety of valves; and hydraulic, electric, and pneumatic actuation systems, including the SCUBA® electro-hydraulic actuator.
Rodney Hunt Co.
Web: www.rodneyhunt.com
---
Flow monitoring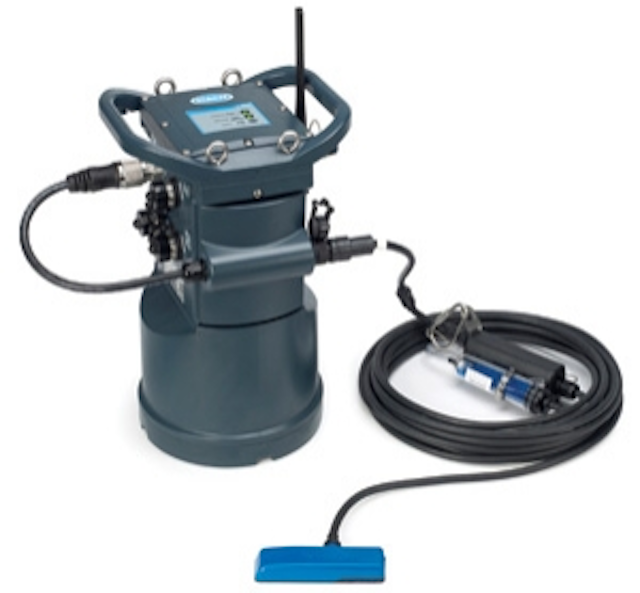 Hach has released its latest open channel flow monitoring solution, the AV9000 Area Velocity Analyzer Module for use with its Sigma Submerged Area Velocity Sensor and FL900 Series Flow Logger. The new module uses user-friendly advanced diagnostic tools to further increase reliability and accuracy even in difficult sites such as those with non-uniform particle composition and turbulent flows. When used with the FL900 loggers, users can easily access their flow data, set up event/alarm notifications and change meter setup programming via the internet 24/7 with FSDATA Flow Data Manager.
Hach Co. Flow Products and Services
www.hachflow.com
---
Blowers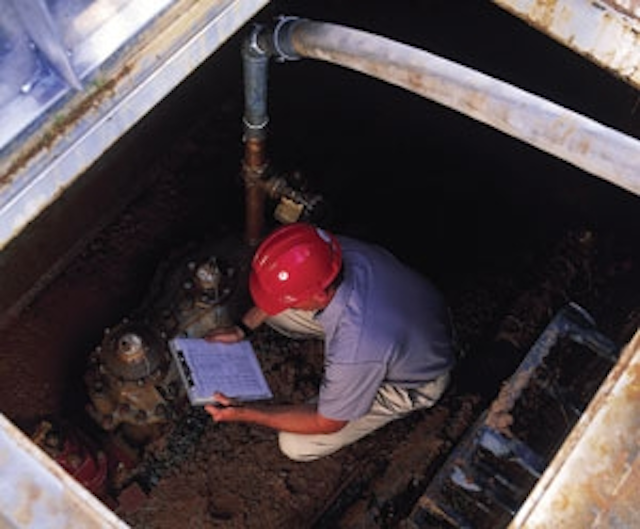 The Atlas Copco ZS blowers provide the lowest operating life cycle costs available in the industry, according to the manufacturer. The rotary screw compression technology brings a wide operating flow range and energy efficiency in a competitive package. Reliability is backed by a comprehensive service organization.
Atlas Copco Compressors LLC
www.efficiencyblowers.com
---
Level transmitter
The LevelRat by Keller America is designed for lift station level measurement. A Kynar® diaphragm combines the non-stick properties of Teflon® with superior resistance to puncture and abrasion. The result is a small, non-fouling level transmitter fit for use in even the worst environments, without the need for bulky and expensive protective cages.
Keller America
www.kelleramerica.com
---
Water quality monitoring
The Ultrapen™ PT1 from Myron L is designed to be accurate and simple to use in diverse water quality applications. Advanced features include the ability to select from three different solution types that model the characteristics of the most commonly encountered types of water; proprietary temperature compensation and TDS conversion algorithms; highly stable microprocessor-based circuitry; user-intuitive design; and waterproof housing.
Myron L Co.
www.myronl.com
---
Pumping systems
Sulzer Pumps is a specialist for pumping solutions in many fields of the water industry such as water transport and supply, desalination, water reuse, irrigation, flood control, and deep mine dewatering. Its comprehensive product range of vertical turbine, propeller, mixed flow, or horizontal split case pumps provides cost-effective solutions. The company can supply tailor-made solutions for sewage pumping for a variety of applications.
Sulzer Pumps Ltd.
www.sulzerpumps.com
---
Flow monitoring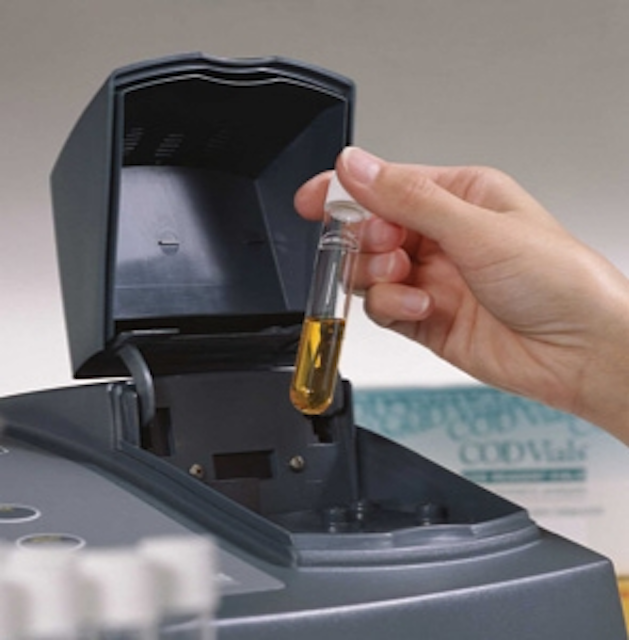 Teledyne Isco's ADFM® Hot Tap combines the ADFM pulse doppler velocity profiling technology with a unique sensor assembly suitable for insertion into full, operating pipes. The system's velocity profiling technology enables accurate flow rate measurement without the usual lengthy upstream and downstream straight-line conditions required by other technologies. It measures flow rate to within 2% of actual flow rate in closed pipes, even in difficult applications such as installations near bends, short straight runs, near pumps, etc.
Teledyne Isco
www.isco.com
---
RO systems

ITT's Water Equipment Technologies provides the industry with a broad range of commercial and industrial reverse osmosis systems for virtually every water treatment application. The MS-Series RO Systems 4K to 216K gpd are designed to provide high purity water under the rigorous demands of continuous and harsh environments.
ITT Water Equipment Technologies
www.wetpurewater.com
---
Davit cranes
Maintenance of a wastewater plant can be labor intensive. Placing pumps and mixers, lifting them out of tanks for maintenance; it all takes time and effort. Portable and stationary davit cranes from Thern help boost efficiency of these operations. The cranes are made to meet the conditions of their particular environment with corrosion-resistant finishes, galvanizing or stainless steel construction. The company also offers both hand and power winches to suit a broad range of water and wastewater applications.
Thern Inc.
www.thern.com
---
Control panels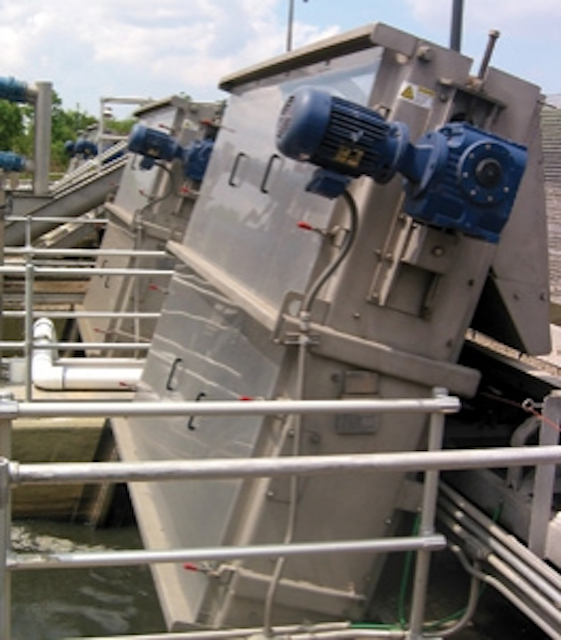 The WS Series control panels from SEE Water are advanced simplex and duplex panels controlled by mechanical float switches designed for wastewater and sewage pump applications. The panels come standard with NEMA 4X enclosures, upgraded pump protection and complete monitoring auxiliary contacts for building management and SCADA systems. The panels and technology make complete application status available 24/7.
SEE Water Inc.
www.seewaterinc.com
---
Access products
Bilco offers a line of access products for the water and wastewater industry. The company's Intrusion Detection system will be on display at WEFTEC. This new wireless security system is specifically designed for water treatment facilities to protect access points against intrusion, tampering and terrorist activities.
Bilco Co.
www.bilco.com
---
Grinder pump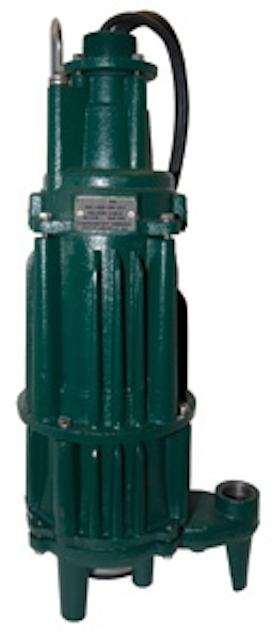 Zoeller Engineered Products has introduced the new X70 Series 2 HP explosion proof grinder pump. The Models X7011, X7012 and X7013 feature three configurations; Auto-Reversing, High Head and High Flow. The pump is listed by both FM and CSA as meeting Class I Division 1, Group C & D Standards. The American made dual seal grinder pump has a Class F oil-filled motor, housed in a finned powder coated epoxy housing and protected with Viton o-rings and a lower silicon carbide seal. The pump's cutting mechanism features the successful "star-cutter" design.
Zoeller Engineered Products
www.zoellerengprod.com
---
pH/ORP sensors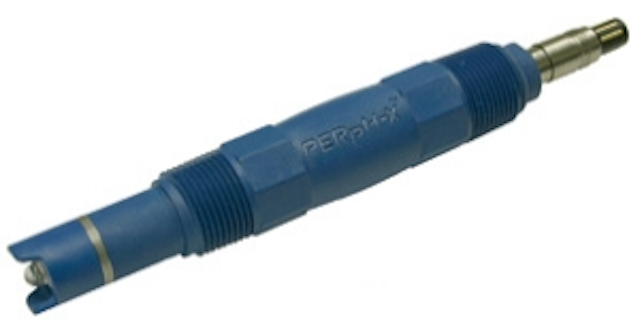 The Model 3500 PERpH-X high performance pH/ORP sensor from Emerson Process Management incorporates several design innovations that prolong the life of the sensor in difficult applications, such as aeration basins. The innovations include: the improved durability of the AccuGlass™ pH glass electrode; the increased stability of the reference electrode; and the overall reliability of the mechanical design.
Emerson Process Management, Rosemount Analytical
www.raihome.com
More WaterWorld Current Issue Articles
More WaterWorld Archives Issue Articles