WEFTEC Exhibitor Products: Part 2
Sep 1st, 2011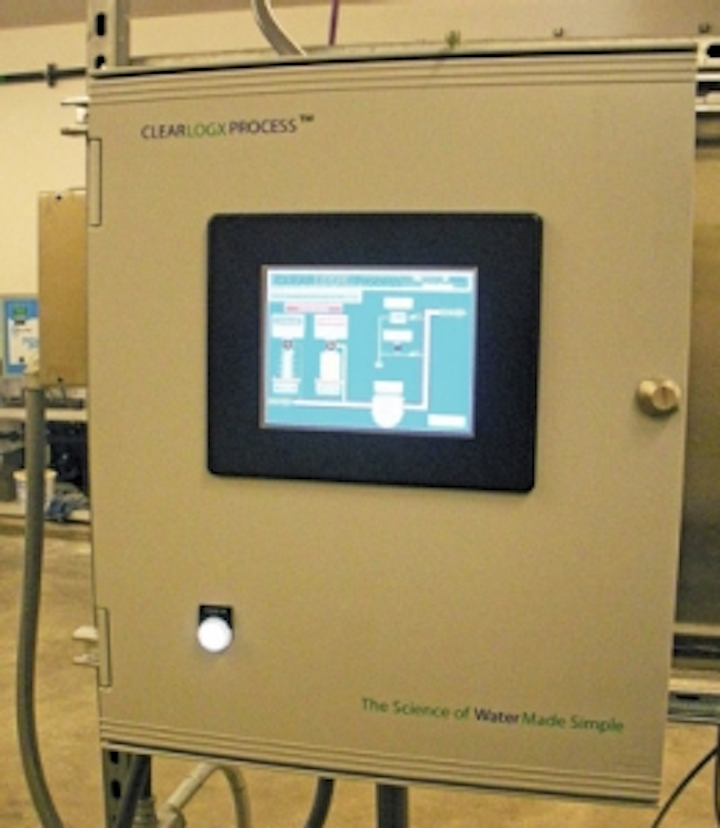 Transit-time flowmeter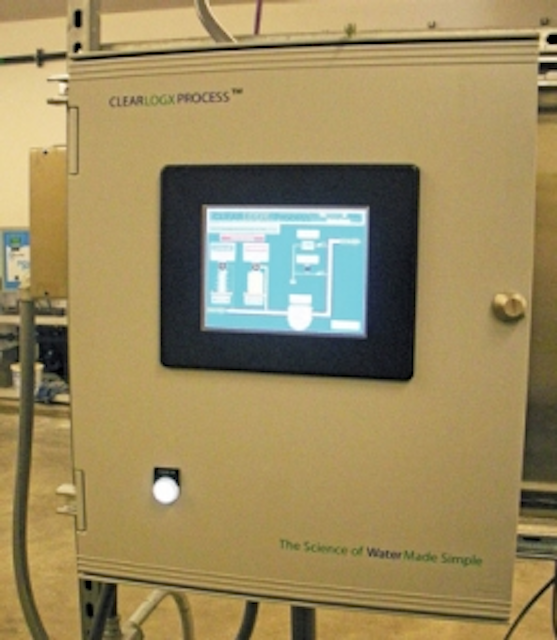 The Accusonic Model 7720 Transit-Time Flowmeter is designed to address the difficult installation requirements common to large UV disinfection systems. The maximum 10 path capability allows the meter to measure with great accuracy and repeatability, even in the presence of distorted flow profiles common to large UV system installations.
Accusonic Technologies
A Division of ADS LLC – An IDEX Water & Wastewater Business
www.accusonic.com
---
Storage tanks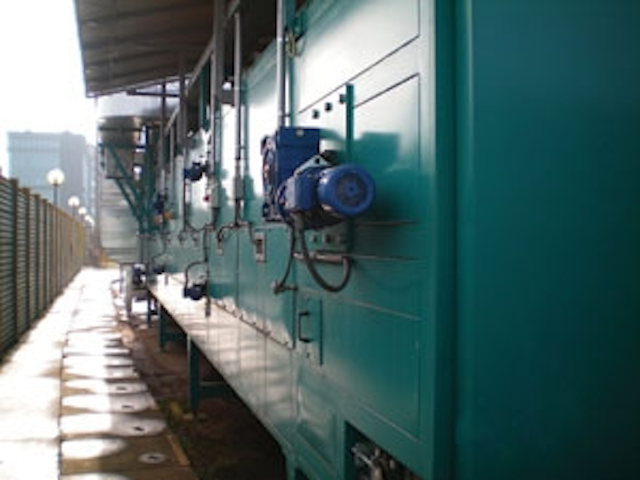 Tank Connection is a global provider of storage containment systems. The company provides assistance at every stage of a project. Its dedicated site for liquid storage, www.liquidtanks.com, has tools that make it possible to select and specify a tank in less than five minutes.
Tank Connection
www.tankconnection.com
---
Sludge scraper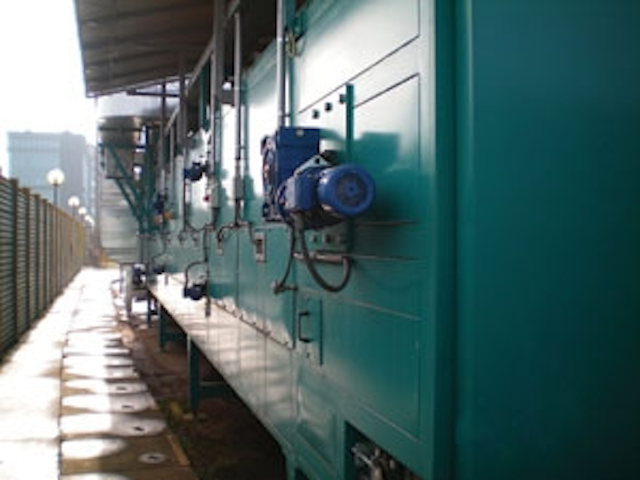 WesTech's Zickert Shark™ Sludge Scraper provides a solution for sludge scraping in rectangular basins. They are a good fit with lamella plate clarifiers. The system is based on the forward and return movement of hydrodynamically designed profiles. The concave faces of the profiles transport the sediment like a plow toward a sludge sump or other sludge withdrawal point.
WesTech
www.westech-inc.com
---
Peristaltic pumps
Using peristaltic pumping, Watson-Marlow's system delivers metering accuracy of ± 1%. There are no back pressure regulators or de-gassing valves required and maintenance is a simple one-minute tube change. The company's Chemical Metering Systems provide customers a turnkey wall or floor mounted solution for precision metering - including the pumps, valves, pressure relief, gauges, calibration column, leak detection and all interface pipe work.
Watson-Marlow
www.wmpg.com
---
Membrane system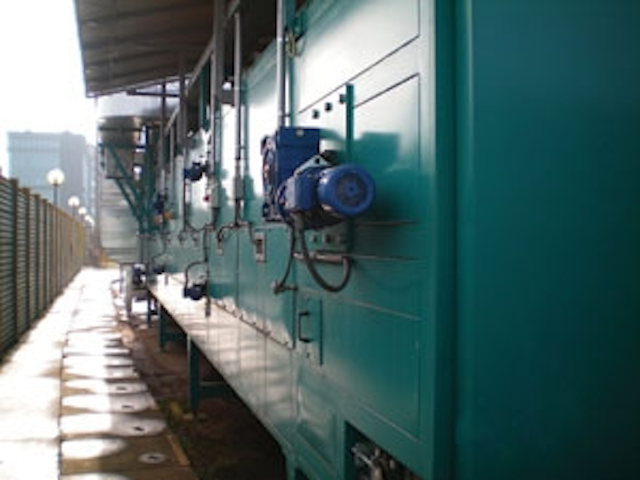 The AquaMB Process® multiple barrier membrane system uses true batch biological treatment with cloth media filtration and external ultra-filtration membranes to provide enhanced biological nutrient removal, and virus and bacteria removal for reuse applications.
Aqua-Aerobic Systems Inc.
www.aqua-aerobic.com/aquaMB.asp
---
pH/ORP platform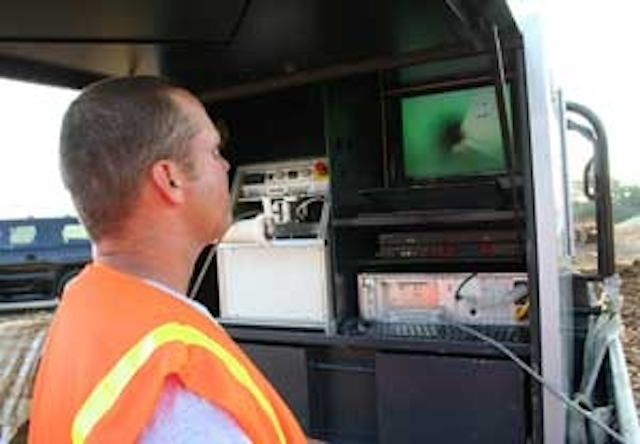 Sensorex's S8000 pH/ORP Platform combines a next-generation, flat surface self-cleaning pH/ORP (REDOX) sensor with modular mounting hardware and optional electronics to deliver precise measurement while reducing costs for water/wastewater treatment applications. Fully configurable, it allows users to initially purchase only needed components and expand measurement capability over time to meet changing plant requirements.
Sensorex
www.sensorex.com
---
Remote monitoring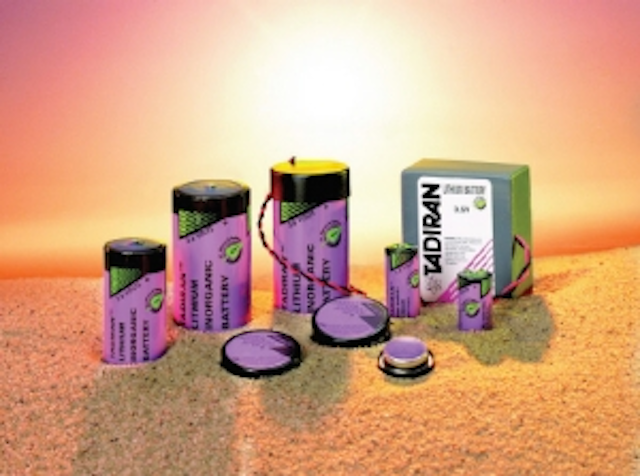 Remote telemetry units from Telog Instruments collect and transmit data wirelessly to a municipality's water management operations center. Once the data arrives, Telogers Enterprise 5.0 information management system makes it accessible in real time, allowing technicians to review data in a few minutes. The RTUs operate on a 6V lantern battery with a life of up to two years.
Telog Instruments
www.telog.com
---
Sewer cleaner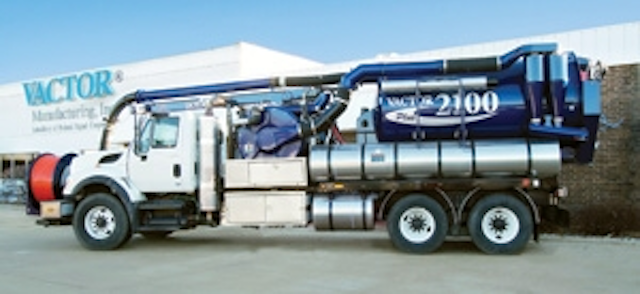 Designed for public utilities and professional contractors cleaning storm lines, the Vactor 2100 Plus features increased vacuum performance and improvements to operator comfort and control. Smart Truck concept features integrated on the sewer cleaner include internal monitoring systems that enable the operator to monitor and troubleshoot flow and pressure, blower temperature and oil level, drive system idle and open vacuum relief.
Vactor Manufacturing
www.vactor.com
---
Shut-off valves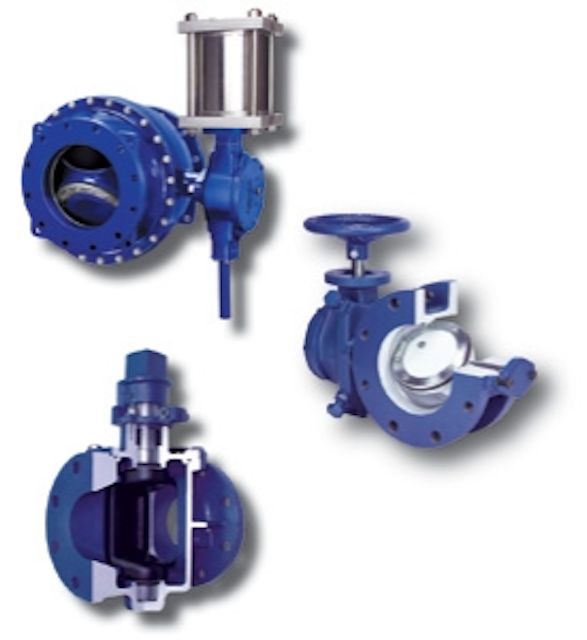 Val-Matic Valve & Mfg. Corp. offers an array of shut-off valves including Cam-Centric® Plug Valves, American-BFV® Butterfly Valves and Ener•G® AWWA Resilient Seated Ball Valves. Cam-Centric® Plug Valves include features such as a fully encapsulated plug, welded nickel seat, Grit Guard™ Seals to protect the valve shaft, bearings and seals, V-Type packing, and Packing Overload Protection (POP™) shims to protect packing from being overloaded during adjustment.
Val-Matic Valve & Manufacturing Corp.
www.valmatic.com
---
Wastewater treatment system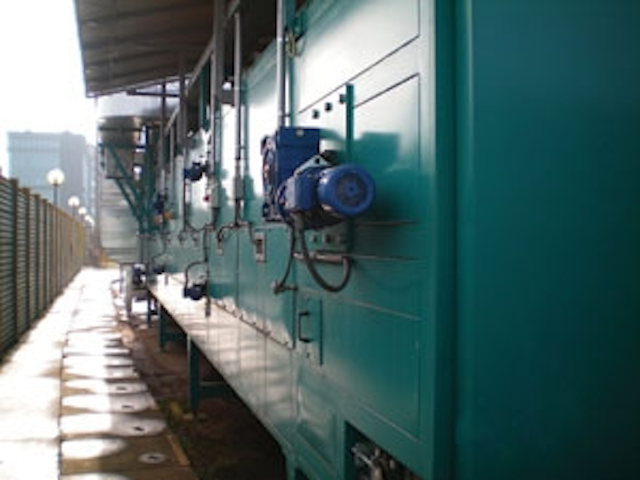 Orenco's® new AdvanTex® AX-Max™ is a modular, fully-plumbed wastewater treatment plant capable of handling flows from 5000 gpd to 1 mgd. The systems feature a packed bed filter technology using textile media. The systems are built inside an insulated fiberglass tank that is durable, lightweight, and watertight. It can be installed above- or below-ground, singly or in multi-tank arrays.
Orenco
www.orenco.com
---
Self-cleaning filters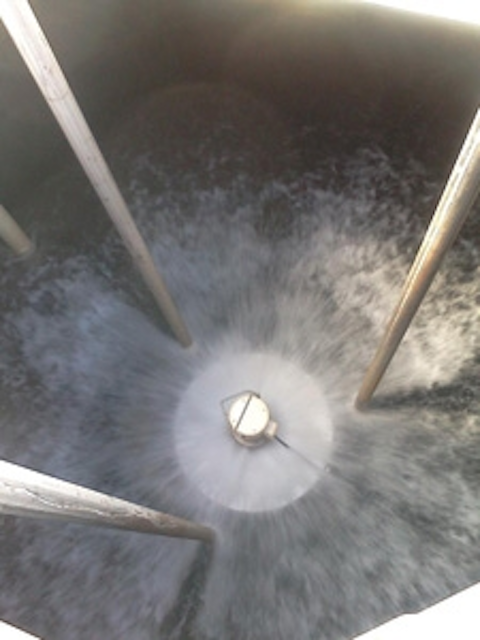 Orival has re-designed four filters in its ORG line of filtration products. The new 1½", 2", 3" and 4" filters are now labeled as ORG/A filters and are designed specifically to conserve rinse water. The filters use up to 90% less water than conventional automatic self-cleaning screen filters. The automatic self-cleaning filters are available in sizes from 1½" to 10".
Orival
www.orival.com
---
Odor control
OMI Industries manufactures safe and natural odor neutralizing products. Its Ecosorb® formula has been successful in municipal settings dealing with year-round malodor problems. Ideal for odors generated in varying degrees throughout the wastewater treatment process, including those associated with pump stations, head works, clarifiers, digesters, aeration basins, lagoons and sludge handling areas, the odor control system can be used to strategically manage smells.
OMI Industries
https://ecosorbindustrial.com
---
Water level monitoring
Solinst has introduced the new Model 101 Water Level Meter with P7 Probe and durable PVDF flat tape. The thicker, dog bone tape design reduces adherence to well casings and tank walls, while tensile strength and electrical efficiency have increased with the use of 19 strands of stainless steel in each tape conductor, six of them copper coated.
Solinst Canada Ltd.
www.solinst.com
---
Programmable controller
Wago's 750-880 "Ethernet 2.0" Programmable Fieldbus Controller packs 1MB data memory and SD port for up to 8GB of extra memory. It provides high-frequency processing — up to 1000 instructions within 235ms — for demanding utilities.
Wago Corp.
www.wago.us
---
Gas flow monitoring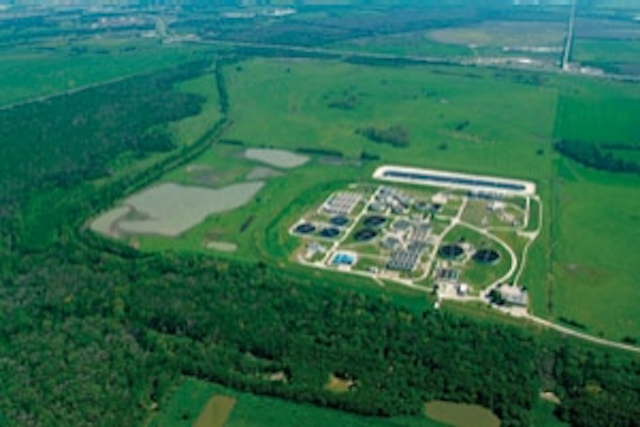 The new ST100 Series Thermal Mass Flow Meter from Fluid Components International combines improved flow sensing performance with feature-rich electronics. It measures gas mass flow rate, total flow, temperature and pressure depending on the model family. The ST100 stores up to five unique calibration groups to accommodate broad flow ranges, differing mixtures of the same gas and multiple gases, and obtains up to 1000:1 turndown.
Fluid Components International
www.fluidcomponents.com
---
Smoke blower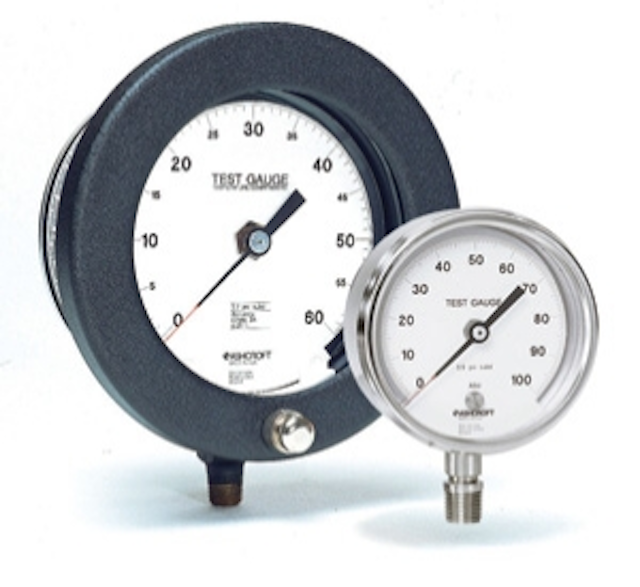 The Superior Signal Model 20 Smoke Blower is engineered specifically for smoke testing of sewer lines to detect sources of inflow and other faults. Used with Superior Classic Smoke Candles, the blower provides the most visible smoke to find more faults, and at a longer distance. The Superior 3C Classic Smoke Candle produces a volume of 40,000 cubic feet of smoke in just three minutes, with the option of joining smoke candles together to create larger volumes of smoke for a longer time.
Superior Signal Co.
www.superiorsignal.com
---
Decanter centrifuges
HILLER GmbH, a maker of centrifuge systems, has launched a new subsidiary in the United States, Hiller Separation & Process LLC. The company has also named Waste Tech to serve as the distributor in North America for Hiller centrifuge products. Waste Tech will be exhibiting Hiller's decanter centrifuges at WEFTEC.
Waste-Tech, a Division of Küsters Zima Corp.
http://kusterszima.com/waste-tech
---
Odor control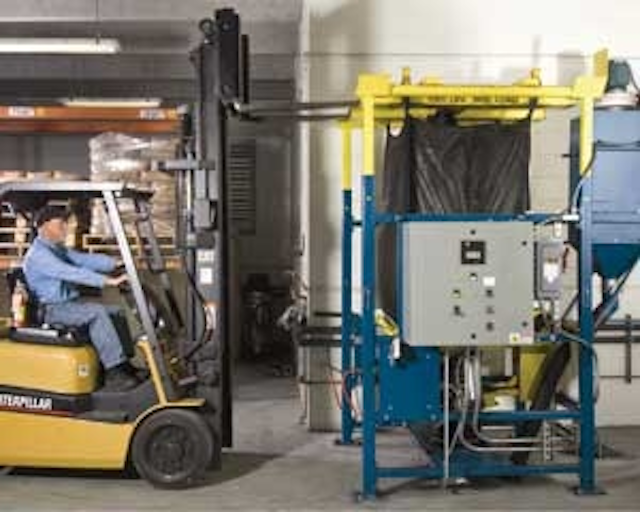 The Duall Bio-Pro® biological odor control system removes H2S and reduced sulfur compound odors at pump stations, headworks and dewatering applications. The system uses the patented Bio-AirSphere™ media technology, a unique combination of synthetic and organic medias that provides the proper environment for promoting bacteria growth to eliminate odorous compounds. Key features include > 99% removal of H2S and > 90% of RSC. Various materials of construction including PVC, DUALLast® FRP, and concrete are available.
Met-Pro Environmental Air Solutions-Duall
www.mpeas.com
---
Filtration system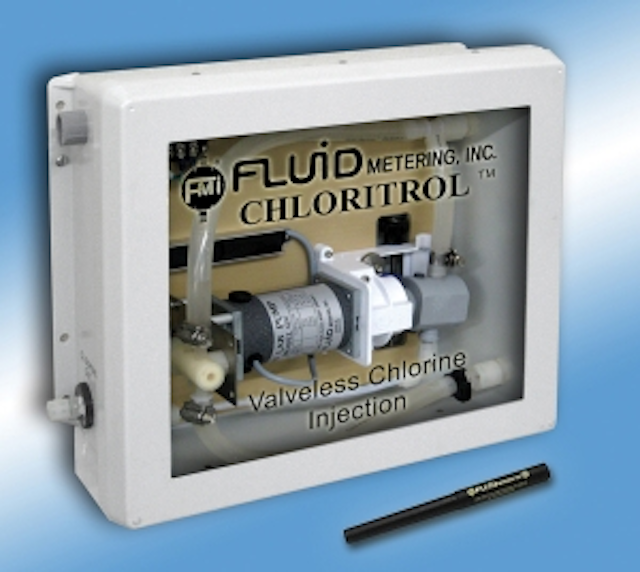 With its hydraulic loading capacity and high solids storage, Schreiber's compressible media Fuzzy Filter has been demonstrated to perform in CSO applications. Starting with a 1995 installation at the EPA's CSO Advanced Demonstration Facility in Columbus, GA, Schreiber has been at the forefront of the CSO/SSO/Wet Weather market. From standard fabricated vessels for small applications to application-specific concrete designs for larger filter applications.
Schreiber
www.schreiberwater.com
---
Plug valve
The Pratt Ballcentric® Plug Valve, available in sizes ranging from 1/2" – 72", is designed specifically for wastewater applications. The round port design available on sizes 1/2" through 12" offers the least resistance to slurry, sludge, and fluid flow, resulting in less erosion, longer service life, and reduced pumping costs. Round port valves offer the best flow characteristics compared to alternative port openings, resulting in less pressure drop across the valve.
Henry Pratt Co.
www.henrypratt.com
More WaterWorld Current Issue Articles
More WaterWorld Archives Issue Articles