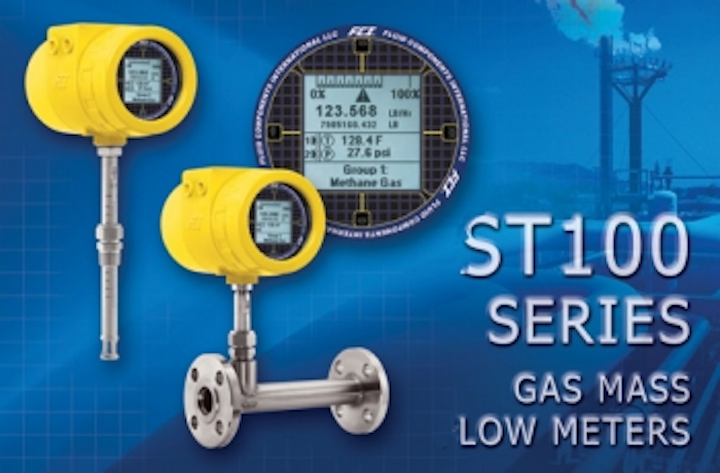 Gas flow monitoring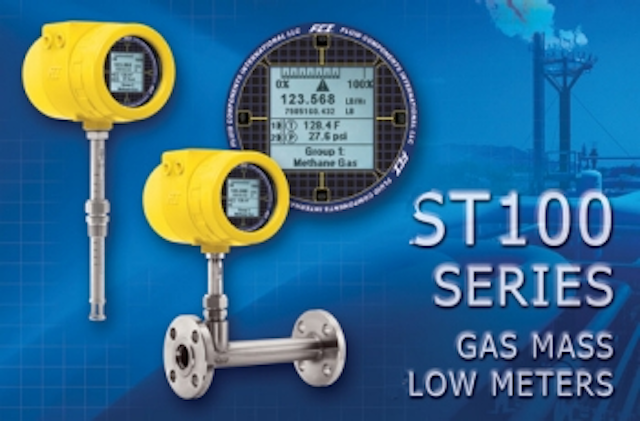 The new ST100 Series Thermal Mass Flow Meter from Fluid Components International combines improved flow sensing performance with feature-rich electronics. It measures gas mass flow rate, total flow, temperature and pressure depending on the model family. The ST100 stores up to five unique calibration groups to accommodate broad flow ranges, differing mixtures of the same gas and multiple gases, and obtains up to 1000:1 turndown. An optional, patent-pending SpectraCal™ Gas Equivalency calibration method lets users select and switch between 10 common gases. Communication options include 4-20 mA analog, frequency/pulse, alarm relays or advanced digital bus communications such as HART, Foundation Fieldbus, Profibus or Modbus. Should a plant's needs change over time or an upgrade be desirable, the meter adapts as necessary with a plug-in card replacement that can be changed by plant technicians in the field.
Fluid Components International
San Marcos, CA
Tel: 800-854-1993
Web: www.fluidcomponents.com
Circle No. 200 on Reader Service Card
---
Pressure monitoring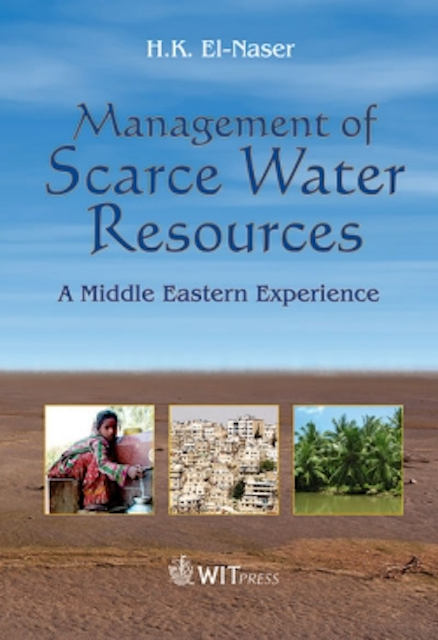 The new ADS XiLog+ Wireless Pressure and Data Logger System is designed to monitor water distribution networks and is available in single to nine channel models for use with a wide variety of sensors and a built-in pressure sensor. Powered by technology from Primayer Ltd., the system is simple to use and supported by U.S. based ADS Environmental Services® for training and customer service. The loggers can be programmed, downloaded, and configured to alarm via wireless communications. Alarms can also be received via the product software. The system can be used in a broad range of applications including district measurements, pressure measurements, water consumption monitoring, PRV performance monitoring, and network modeling.
ADS LLC
Huntsville, AL
Tel: 800-633-7246
Web: www.adsenv.com
Circle No. 201 on Reader Service Card
---
Fabric structures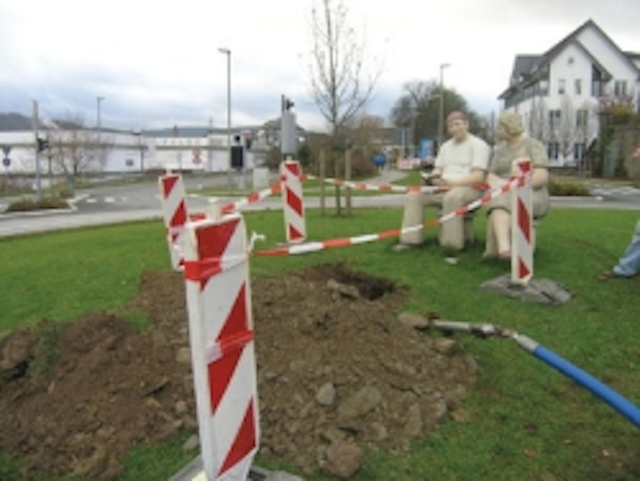 ClearSpan Fabric Structures provides design-build solutions for solid waste facilities, water treatment facilities and more. The Village of Huntley, IL, turned to ClearSpan when it needed a method to cover sludge beds to keep de-watered sludge out of the elements in order to save on disposal fees. With a 77' wide by 96' long Hercules Truss Arch Building, the village can now store up to 13,000 cubic yards of sludge under cover. ClearSpan can guide customers through the selection process and communicate with in-house design, engineering and manufacturing teams.
ClearSpan
South Windsor, CT
Tel: 866-643-1010
Web: www.clearspan.com
Circle No. 202 on Reader Service Card
---
Top entry ball valve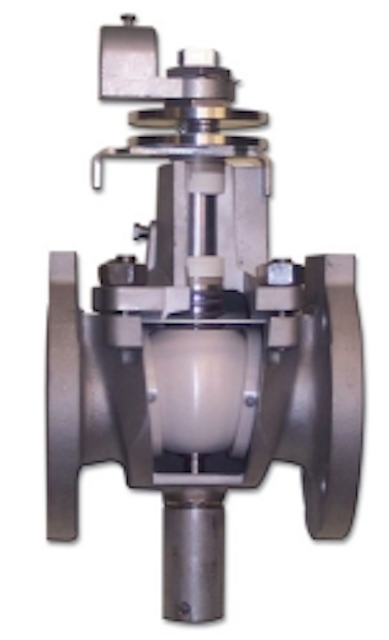 Apollo Valves offers a new line of top entry ball valves. Cast, machined, assembled and tested in Conbraco's South Carolina facilities, the product line is offered in a variety of end connections, broad material selection (carbon steel - WCB, stainless steel - CF8M or CF3M, nickel alloys – CZ100, CW12MW or M35-1, alloy 20 – CN7M, and titanium), and with trim options including ceramics.
Apollo Valves, Mfg by Conbraco Industries
Tel: 704-847-9191
Web: www.apollovalves.com
Circle No. 203 on Reader Service Card
---
Priming-assisted pumps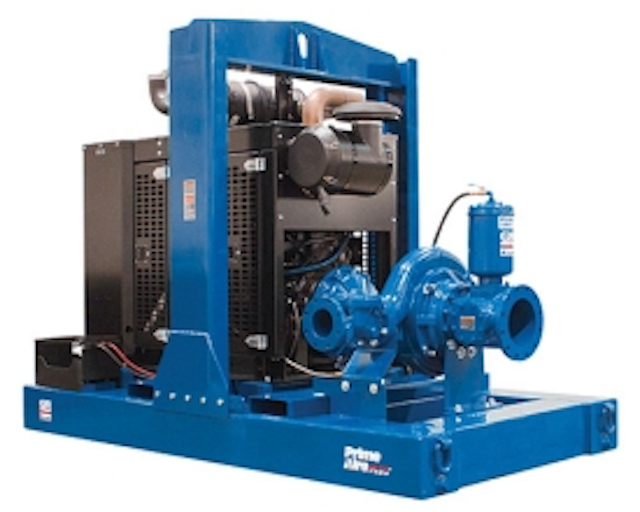 The new Gorman-Rupp line of Prime Aire Plus™ priming-assisted pumps offer increased head and flow, with enhanced maintenance features and additional benefits. The pumps are available in up to 8" flanged discharge sizes and provide flows up to 4,950 gpm and heads to 475 feet. These pumps are suitable for both clear liquids and liquids containing large solids and have the ability to fit other pumping installations. All Prime Aire Plus pumps are available coupled to the latest EPA Tier compliant engines or premium efficiency electric motors.
Gorman-Rupp Co.
Mansfield, OH
Tel: 419-755-1011
Web: www.grpumps.com
Circle No. 204 on Reader Service Card
---
Pump stators

New elastomeric Alldur® stators from Colfax are designed specifically to meet the aftermarket replacement needs of wastewater treatment plant pumps. Stator replacement is one of the major contributors to total cost of ownership of a progressing cavity pump. The elastomer's new proprietary chemical composition allow the stators to handle dynamic loads and provide high-impact resistance to mechanical wear, even when used in applications with extremely contaminated, high-solids content wastewater. This significantly reduces stator wear and helps to repel solids with little or no damage to the stator, which is designed to assume its original shape.
Colfax Corp.
Monroe, NC
Tel: 704-289-6511
Web: www.colfaxcorp.com
Circle No. 205 on Reader Service Card
---
Pre-packaged lift stations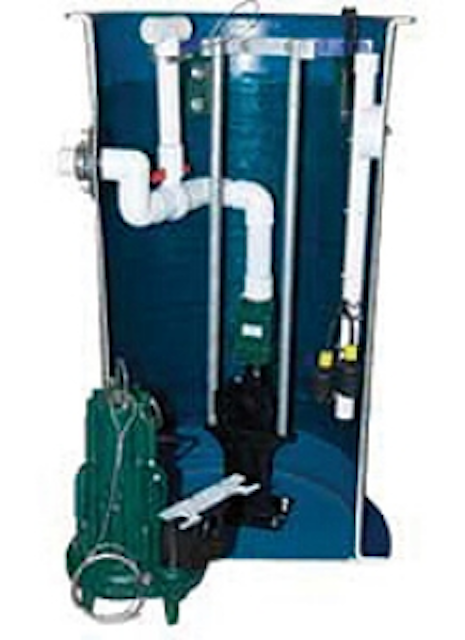 Zoeller offers the Qwik Pak LS series of pre-packaged lift stations engineered to adapt to almost every 1 ¼", 1 ½" and 2" pump. Systems are designed for use with Zoeller pumps but can also be fitted with other brands. Base models ship in 48 hours. Many additional basin sizes, pump models and accessory combinations are available outside the 48 hour shipping criteria.
Zoeller Engineered Products
Tel: 800-928-7867
Web: www.zoellerengprod.com
Circle No. 206 on Reader Service Card
---
Mechanical aerator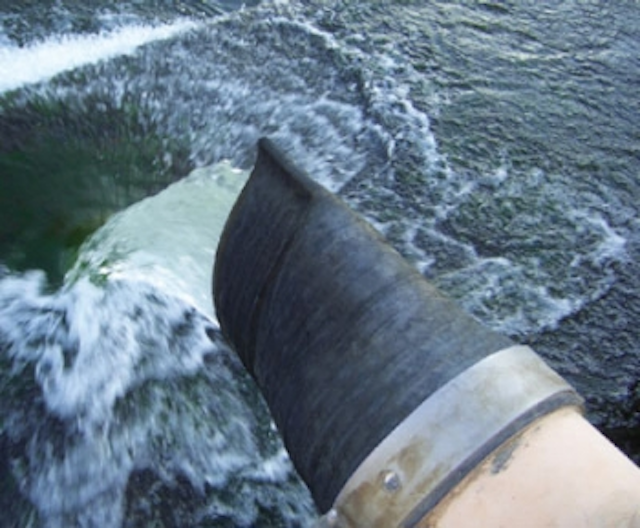 The Aqua-Jet® surface mechanical aerator, manufactured by Aqua-Aerobic Systems, has been approved by Underwriters Laboratory (UL) to meet ANSI/NSF Standard 61 requirements for use in potable water applications. The approval includes seven horsepower sizes from 1 through 15. These units are designated as model SS-PW and can be used for TTHM stripping applications or circulation in potable water treatment systems and reservoirs with a minimum volume of 100,000 gallons.
Aqua-Aerobic Systems Inc.
Loves Park, IL
Web: www.aqua-aerobic.com
Circle No. 207 on Reader Service Card
---
Video inspection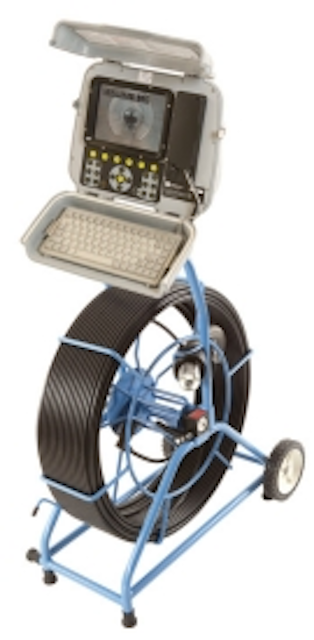 Radiodetection announces the new GatorCam®4 push rod video inspection system, featuring USB flash drive connectivity and new 1" and 2" high resolution cameras. Featured within the range is the new flexible Plumbers system, designed to travel through the tight corners found in commercial and residential plumbing, such as bends and traps.
Radiodetection
Bridgton, ME
Tel: 877-247-3797
Web: www.radiodetection.com/GatorCam4
Circle No. 208 on Reader Service Card
---
More WaterWorld Current Issue Articles
More WaterWorld Archives Issue Articles