New Products
Jun 1st, 2011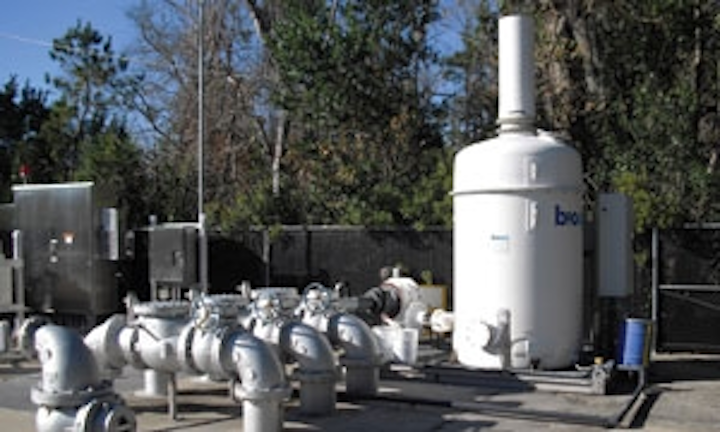 Chromium-6 testing
Underwriters Laboratories (UL) is now offering testing to detect Chromium-6, also known as hexavalent chromium, in drinking water supplies. The company is testing water samples using EPA Method 218.6 revision 3.3, which allows for a minimum reporting limit of 0.02 ppb. The company also offers a low-level testing option for total chromium to 0.1 ppb by EPA Method 200.8. UL has analyzed more than two million drinking water samples for thousands of public and private entities, including the U.S. EPA. The company tests water representing more than 7,000 municipalities and is certified in 49 states and Puerto Rico.
Underwriters Laboratories Inc.
Northbrook, IL
Web: www.ul.com/water
Circle No. 225 on Reader Service Card
---
Coliform testing
Grant Instruments has introduced a modular water bath system that is specifically designed to maintain incubation temperatures as required by the various regulatory coliform test methods. The system enables the selection of the optimum size tank and lid and then adds the special immersion circulator that has been programmed with three preset temperatures - 35.0°C, 44.5°C and 45.5°C. The Grant immersion circulator for coliform testing features microprocessor control for excellent temperature uniformity and stability.
Grant Instruments
Tel: 800-992-3028
Web: www.grantsci.com
Circle No. 226 on Reader Service Card
---
Manhole measurement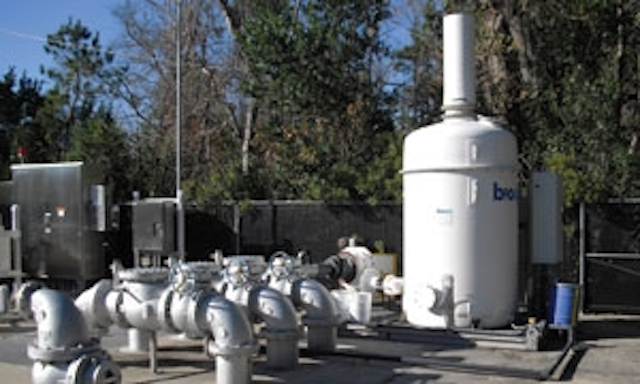 Operated from street level, the new DiaMetrik system from Envirosight measures depth and width of manholes, plus diameter of incoming lines, to an accuracy of 0.1". This data helps operators configure their crawler inspection systems; complete inspections in accordance with PACP, MACP and similar guidelines; and plan relining jobs. A collapsible 24-foot pole and articulating measurement head enable the tool to reach every structure requiring measurement, yet stow conveniently in the bed of a pick-up truck.
Envirosight LLC
Randolph, NJ
Web: www.envirosight.com
Circle No. 227 on Reader Service Card
---
Temperature, level, conductivity
A Solinst TLC Meter measures temperature and conductivity in wells or open water, and displays the readings on an LCD display. The depth to water and depth of displayed readings are read off durable flat tape, which is marked every 1/100 ft. or mm. The meter is ideal for profiling conductivity and temperature and for salt-water intrusion, contamination and salinity investigations.
Solinst Canada Ltd.
Georgetown, ON
Tel: 905-873-2255
Web: www.solinst.com
Circle No. 228 on Reader Service Card
---
Ultrafiltration
Koch Membrane Systems will introduce Targa® II HF, a new hollow-fiber ultrafiltration membrane system, in June. The system is suited for a variety of ultrafiltration applications, from drinking water to seawater pretreatment, industrial water treatment, and tertiary wastewater treatment. It features a robust PES membrane which, combined with optimized cartridge and rack design, results in one of the smallest footprint products on the market. The fibers are ideally suited to meet drinking water requirements and provide 4-log virus removal.
Koch Membrane Systems
Wilmington, MA
Web: www.kochmembrane.com
Circle No. 229 on Reader Service Card
---
Non-contacting flow meter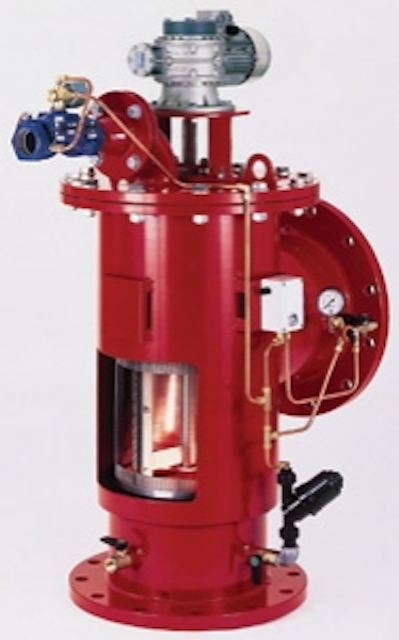 The new DFM 5.0 Doppler Flow Meter from Greyline Instruments measures flow from outside a pipe. The clamp-on ultrasonic sensor mounts on any pipe ½" ID or larger. It is designed for "difficult" liquids like wastewater, sludge, slurries, abrasives or any liquid with bubbles or suspended solids. Calibration and start-up is simple with the built-in 5-button keypad. Standard features include a backlit display and totalizer, isolated 4-20mA output and two control relays.
Greyline Instruments Inc.
Massena, NY
Tel: 888-473-9546
Web: www.greyline.com
Circle No. 230 on Reader Service Card
---
THM removal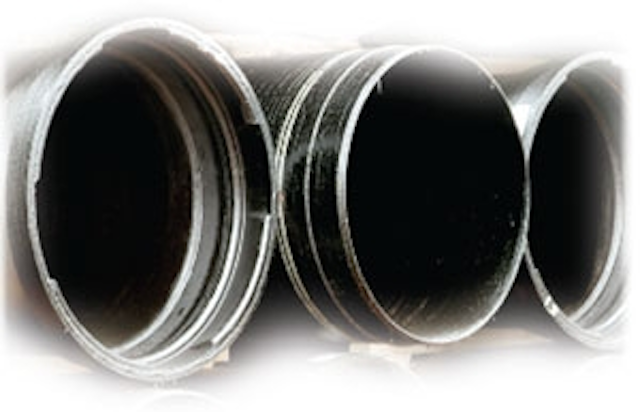 The new THM Removal System from SolarBee combines the latest mixing and air-stripping technologies to remove all four types of regulated trihalomethanes (THMs). The system can help municipalities comply with the 80 µg/L locational running annual average limit specified in the EPA Stage 2 Disinfectants and Disinfection Byproducts Rule. The system is modular and scalable to fit any tank size or THM concentration, and installs with little or no infrastructure change.
SolarBee Inc.
Dickinson, ND
Web: www.solarbee.com
Circle No. 233 on Reader Service Card
---
Thermoplastic pump
Vanton's SUMP-GARD® model SGK-2700 thermoplastic centrifugal pump handles flows to 1200 gpm at heads to 200 ft, making it ideal for fume scrubbers and other applications in which caustic and acidic chemicals are transferred. All wetted components are molded of solid Polypropylene, PVDF or CPVC to eliminate chemical attack associated with pumping of aggressive chemicals while minimizing abrasion. The alloy shaft, which is isolated from fluid contact by a thick-sectioned thermoplastic sleeve, transfers torque from a 125 hp motor and can employ a balanced 14 in. diameter impeller.
Vanton Pump & Equipment Corp.
Hillside, NJ
Tel: 908-688-4216
Web: www.vanton.com
Circle No. 232 on Reader Service Card
---
Torque wrench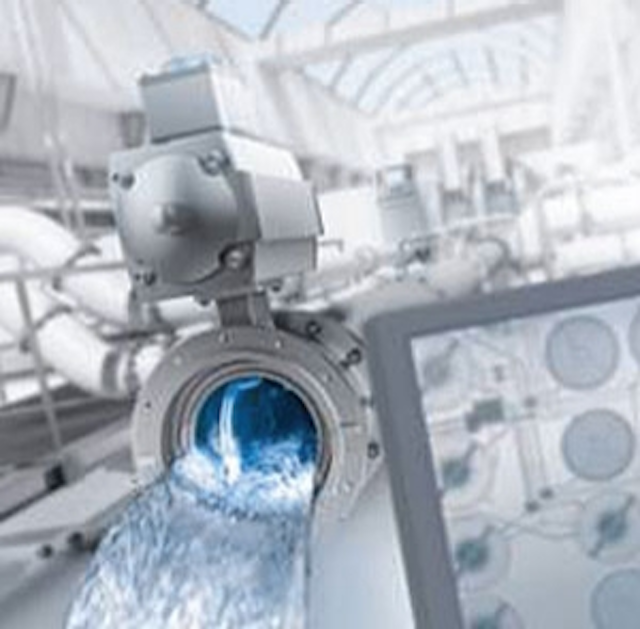 A new torque wrench from Lowell can solve a problem facing operators of pipeline installation and repair equipment: the improper tightening of nuts and bolts during installation. The company's SureTork wrench can facilitate proper clamp installation by ensuring that nuts are always properly torqued. The tool's bolt-thru feature permits easy access to nuts on any threaded length.
Lowell Corp.
Worcester, MA
Tel: 800-456-9355
Web: www.lowellcorp.com
Circle No. 231 on Reader Service Card
---
CTS couplings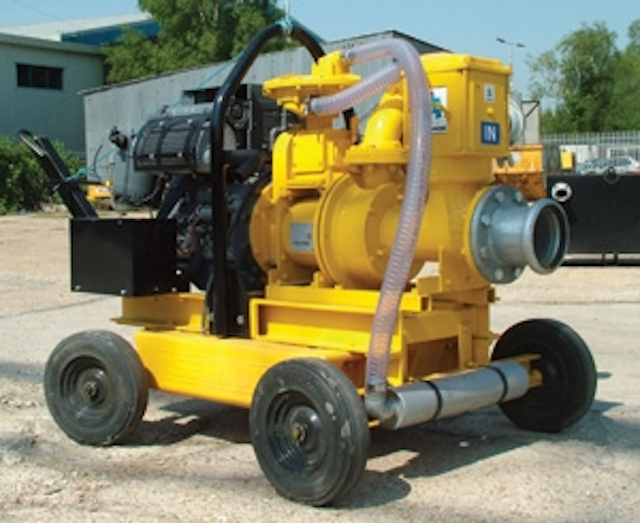 Elster Perfection has introduced Hydrosert 1½" CTS and 2" CTS couplings for the potable and reclaim water industries. The couplings are non-corrosive and feature a "no stress" design that separates and optimizes both the gripping and sealing areas of the fitting. Once assembled, the fitting is free to rotate on the pipe without affecting the water-tight seal. The fittings are pressure rated to the design pressure of the piping to be connected, up to 200 psig (13.8 bar).
Elster Perfection
Cleveland, OH
Web: www.elster-perfection.com
Circle No. 234 on Reader Service Card
---
Flowmeter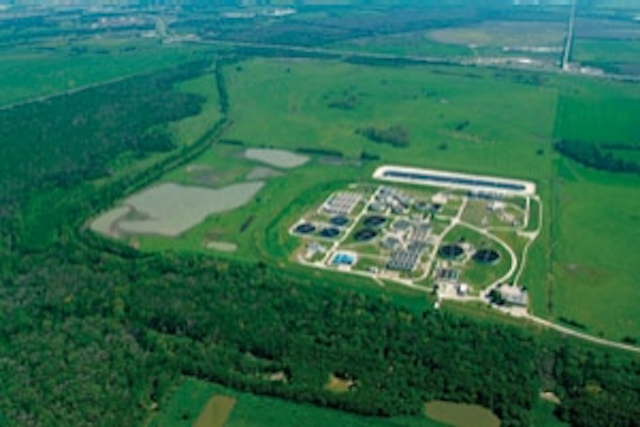 Control Company's new Traceable® Ultra-Low Flow Meter is compact, fully contained, and no assembly is required. It offers simple four-button operation (Flow/Total, Units, Zero and Power) and an LCD display that shows the current flow and total accumulated flow. Accuracy is ±2% full scale with liquid temperatures of 20° to 30° C; otherwise, ±4% full scale. The meter may be used with fluid temperatures from 32 to 122°F. Users may adjust a viscosity compensation correction.
Control Co.
Friendswood, TX
Tel: 281-482-1714
Web: www.control3.com
Circle No. 235 on Reader Service Card
---
Gas detection system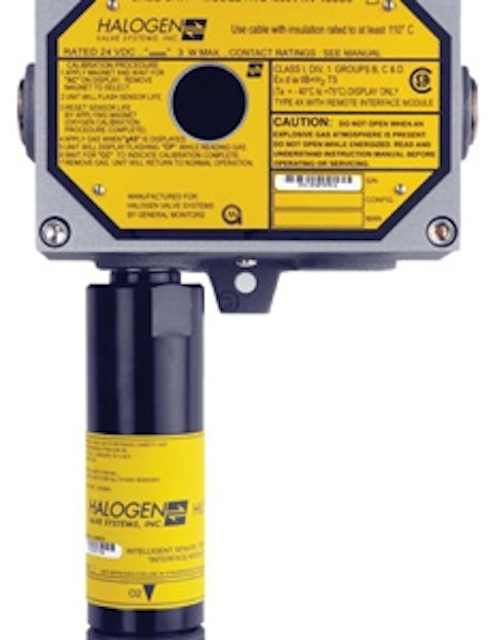 Halogen Valve's Jupiter gas detection system, Model HVS4000, monitors and reports information about hazardous and toxic gases to SCADA monitoring systems. Its features include a sensor life indication, two (250 vAC - 8 amp) settable internal relays, a three-digit display, dual MODBUS connections and 4-20 mA proportional gas level output. This system can be connected directly to the company's Emergency Gas Shutoff systems. The microprocessor-based system detects most toxic gases in parts per million (ppm), including ammonia, carbon monoxide, chlorine, chlorine dioxide, ozone, and sulfur dioxide as well as oxygen deficiency.
Halogen Valve Systems Inc.
Irvine, CA
Tel: 877-476-4222
Web: www.halogenvalve.com
Circle No. 236 on Reader Service Card
---
More WaterWorld Current Issue Articles
More WaterWorld Archives Issue Articles