Product Showcase
Jul 1st, 2011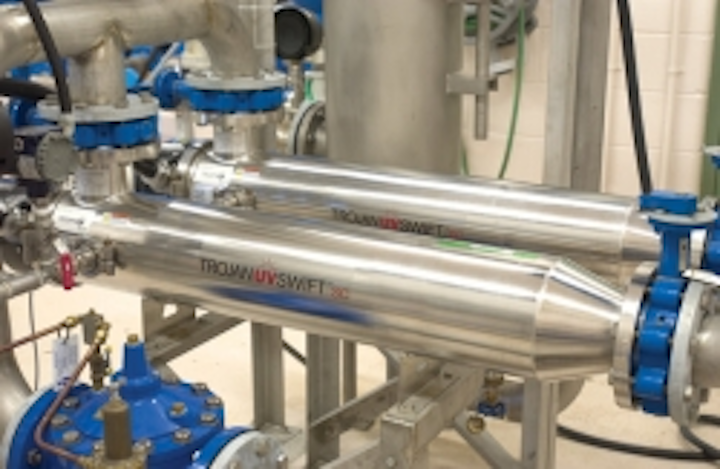 UV disinfection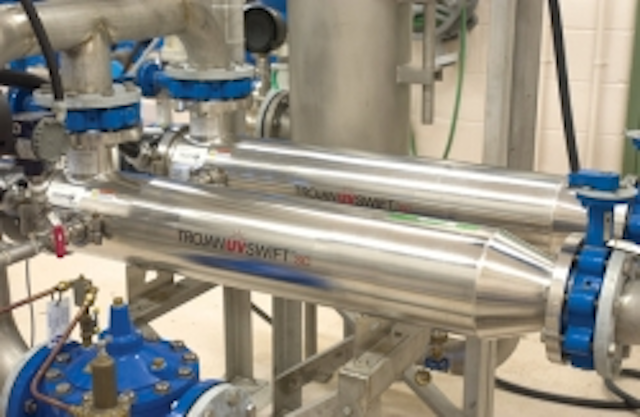 Trojan Technologies has introduced drinking water UV systems validated to fully comply with U.S. federal regulations for delivering 4-log inactivation of viruses, including the highly resistant adenovirus. Four units from the expanded TrojanUVSwift ™ SC product line, including the new D03 and D18 models, now offer third-party-witnessed validation to meet all the recommendations of the EPA UV Disinfection Guidance Manual and, for the first time, allows water providers to implement a fully compliant single-unit UV solution for the maximum required treatment of viruses. Designed to meet the needs of large and small communities, the system incorporates energy-efficient, low-pressure high-output UV lamps.
Trojan Technologies
London, Ontario
Web: www.trojanuv.com
---
THM removal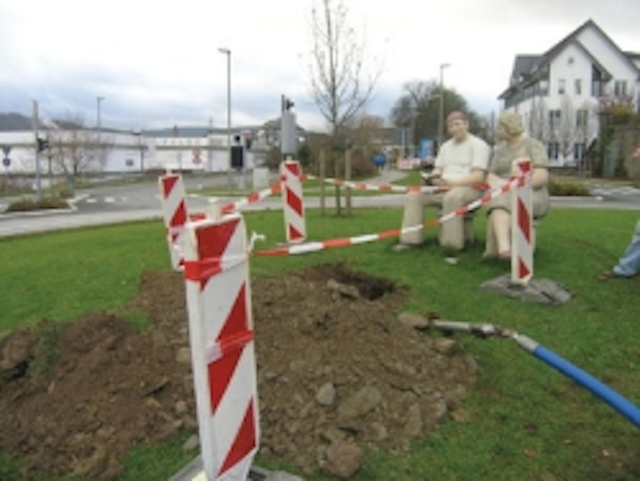 SolarBee was selected to demonstrate its new THM Removal System at the New Product Technology Showcase during the American Water Works Association's 2011 Annual Conference and Exhibition. The system combines the latest mixing and air-stripping technologies to remove all four types of regulated trihalomethanes (THMs) from potable-water storage tanks. It helps municipalities comply with the 80 µg/L locational running annual average limit specified in the EPA Stage 2 Disinfectants and Disinfection Byproducts Rule.
SolarBee Inc.
Dickinson, ND
Web: www.solarbee.com
---
Compressible media filter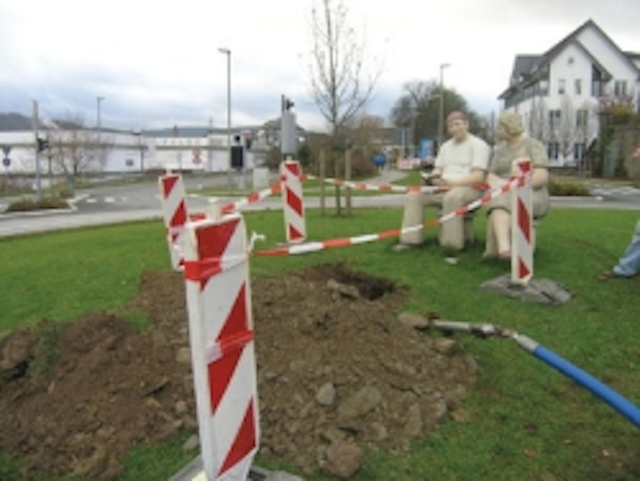 The WWETCO FlexFilter™ is suited for use in CSO, primary treatment, tertiary treatment and industrial water pretreatment. The system uses a synthetic compressible media to capture solids in a high rate filtration process. The influent liquid applies a hydrostatic force to a flexible bladder causing the media to compress. The tapered compression provides for a densely compacted media bed at the bottom of the filter that graduates to an expanded bed toward the surface. The simple gravity system has no moving parts.
WesTech Engineering
Salt Lake City, UT
Tel: 801-265-1000
Web: www.westech-inc.com
---
Static mixer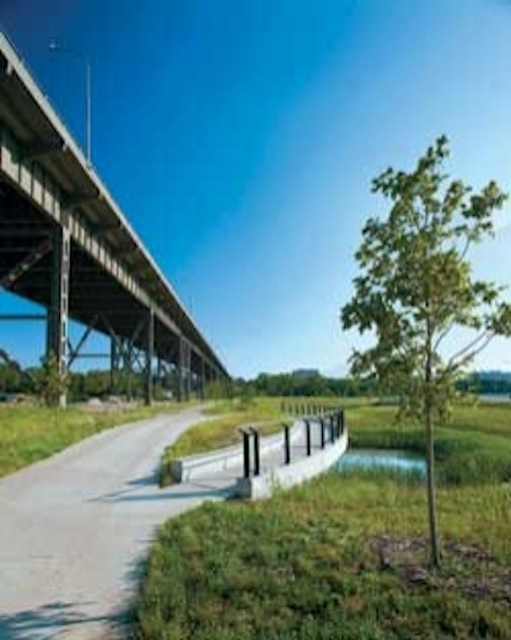 Westfall Manufacturing offers a patented, compact, in-line static mixer that injects multiple chemicals, has a short laying length, and reportedly saves up to 70% over the cost of conventional static mixers in a wide range of piping system applications. The Model 2800 Static Mixer is a fixed plate that features an internal orifice design with angled tabs which are computer designed and tested to arrive at the optimal shape for mixing with minimal head loss. Capable of injecting up to four chemicals simultaneously, this in-line static mixer has no moving parts and mounts directly into a piping system. It is available in 2" to 120" dia. sizes x 1.5" avg. thickness.
Westfall Manufacturing Co.
Bristol, RI
Tel: 888-928-3747
Web: www.westfallmfg.com
---
High-speed blowers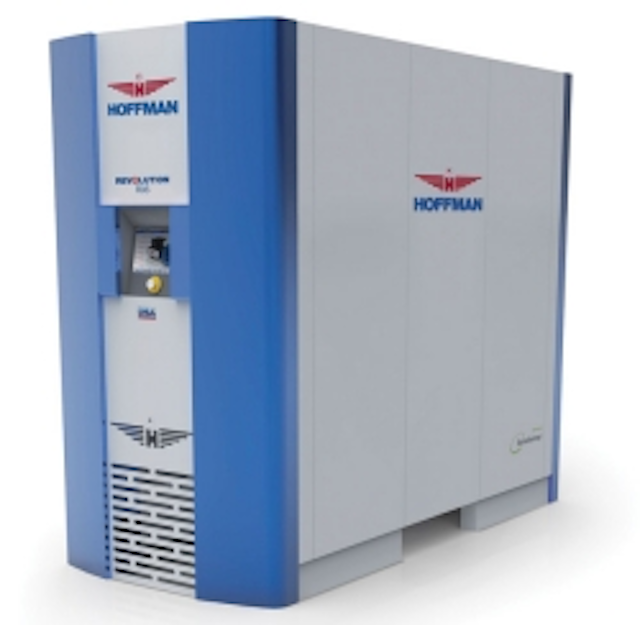 Gardner Denver has announced a new line of high speed centrifugal blowers using magnetic bearing technologies. Marketed under the company's Hoffman® brand of centrifugal aeration blowers, the Revolution is an advanced energy management blower system. The first in this family of blowers, the R-200 and R-300, are capable of flows from 2,500-8,500 CFM and pressures from 3-15 PSIG. In addition to the active magnetic bearing technology, the blowers feature patented surge control technology, a permanent magnetic synchronous motor, integrated human machine interface and programmable logic controller, variable frequency drive, all factory prewired and tested in an ergonomically designed sound enclosure.
Gardner Denver Inc.
Tel: 770-632-5028
Web: www.hoffmanandlamson.com
---
Stormwater management
Oldcastle Precast's patent pending Storm Capture modular stormwater detention system is an underground structural precast concrete system for stormwater management. It can be used for infiltration, detention, or retention and reuse, as well as for treatment-train systems. The system features a stand-alone, traffic bearing design which does not rely on final paving and associated stone underlayment, or on specific stone backfill for structural capacity and storage. The modules are constructed of high-strength concrete and are installed on a simple setting bed of stone that is up to 20% less than other systems.
Oldcastle Precast
Tel: 888-965-3227
Web: www.oldcastleprecast.com
More WaterWorld Current Issue Articles
More WaterWorld Archives Issue Articles