Products & Services: DISTRIBUTION SYSTEM PRODUCTS
Jul 1st, 2011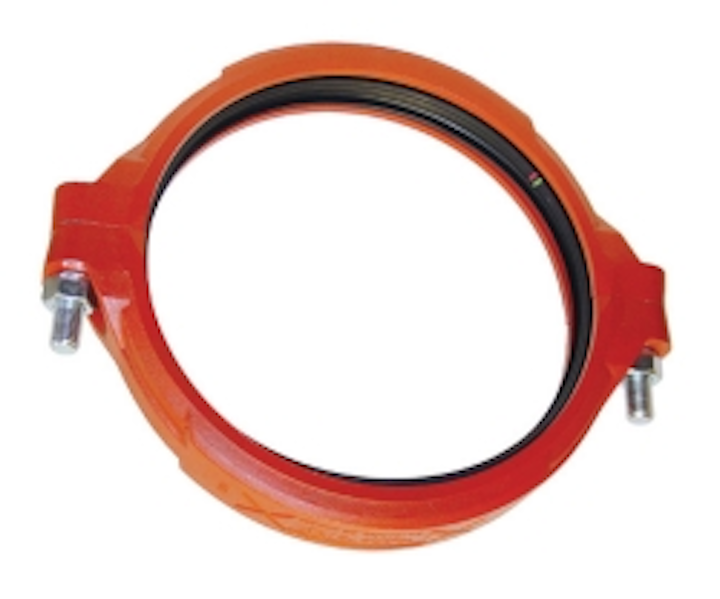 Pipe couplings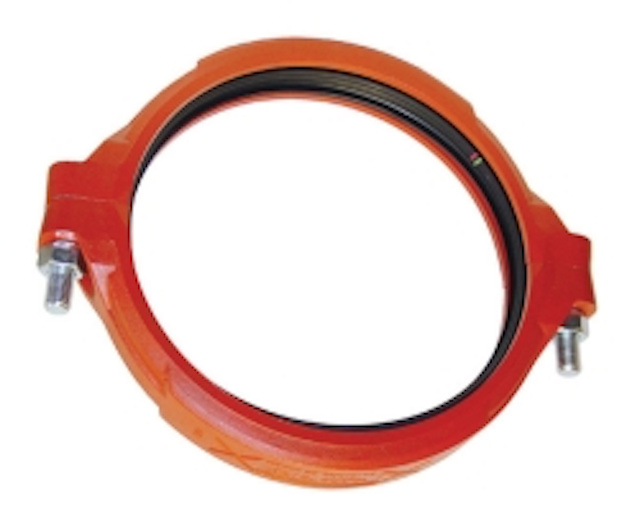 Anvil International has introduced two-piece, large diameter standard groove couplings to its Gruvlok product line. The new couplings will be available in both rigid and flexible styles and will use standard grooves that conform to the AWWA C606 standard for grooved and shouldered joints. The new couplings require no special grooves, grooving tools, fittings or valves and use up to 23% less weight than competitive models. The couplings are rated for 350 psi on cut or roll grooved pipe and are available in sizes that range from 14" through 24".
Anvil International
Portsmouth, NH
Web: www.anvilintl.com
---
Noise loggers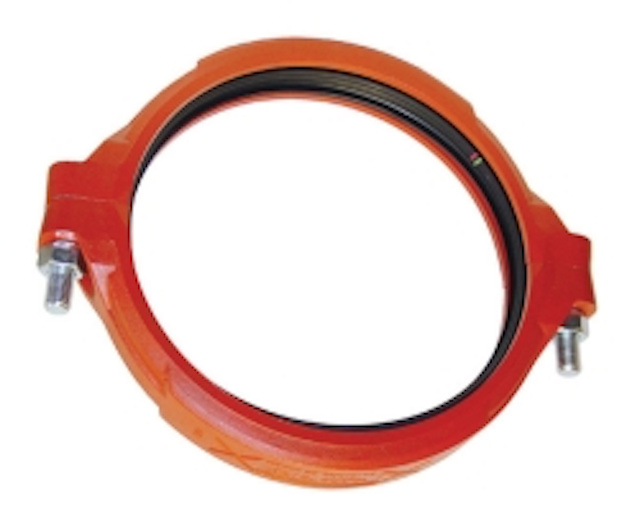 Fluid Conservations Systems (FCS) offers the SoundSens "i" system of correlating leak noise loggers. The system provides wireless monitoring of water lines and leak detection for public utilities. The system includes two to eight correlator pods that magnetically attach along a distribution system's pipelines. The pods activate at preprogrammed intervals and use an internal accelerometer to detect leak noise within the pipeline. Data from the pods is transmitted wirelessly via an infrared signal back to the system hub, where up to a week's worth of survey data can be stored before it is downloaded to a PC for analysis. Groups of pods can be connected to allow simultaneous programming and downloading of data.
Fluid Conservations Systems
Milford, OH
Tel: 800-531-5465
Web: www.fluidconservation.com
---
Air/Vacuum release valve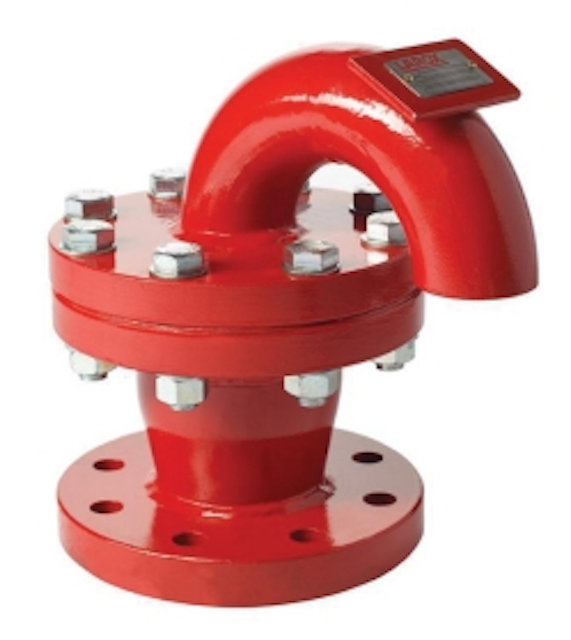 A new Air/Vacuum Valve from Larox automatically exhausts large volumes of air from a pipeline. When the system is filled and operating, the fluid lifts the ball until it closes the orifice. The orifice will remain closed until the system is emptied. Air may enter the valve and displace the fluid while the system is operating, but the internal pressure will keep the valve tightly shut. The valve will not re-open until the system pressure drops to near atmospheric pressure and the ball is no longer buoyant.
Larox Flowsys, Inc.
Tel: 410-636-2250
Web: www.larox.us
---
Water meters
Neptune Technology Group has announced that all its bronze meters currently meet the future lead-free requirements of the Safe Drinking Water Act as well as planned revisions to NSF/ANSI standards regarding lead in drinking water system components. In 2001, the company made a significant investment to switch to lead-free bronze. With this investment, Neptune became the first North American water meter manufacturer with facilities dedicated to lead-free operations, production, and testing.
Neptune Technology Group Inc.
Tallassee, AL
Tel: 334-283-7482
Web: www.neptunetg.com
---
PVC pipe restraint
With the advent of increased pressure ratings being given for 4" – 12" sized C900 and C909 PVC pipe (as noted in the latest revisions of the applicable American Water Works Association industry standards and as adopted by the Uni-Bell PVC Pipe Association), EBAA Iron engineers have recently developed an appropriately designed split serrated restraint ring device that will provide the necessary restraint capabilities now required to accommodate these higher working pressures that have been assigned to PVC pipe. The EBAA 1900 series split serrated restraint ring product can restrain C900 & C909 PVC pipe for water and wastewater applications – whether above or below ground, and in residential or industrial piping applications.
EBAA Iron
Eastland, TX
Tel: 800-433-1716
Web: www.ebaa.com
---
PE Pipe handling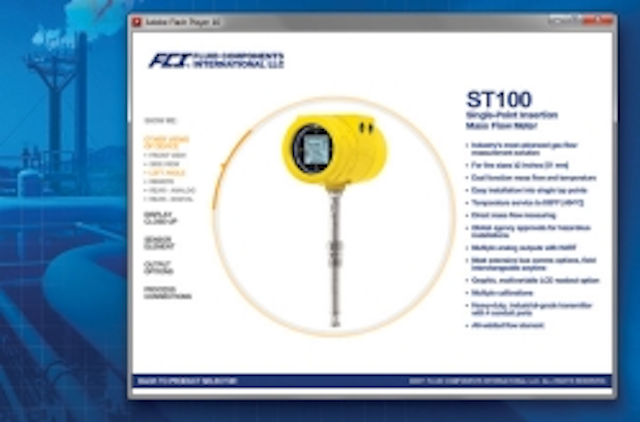 McElroy recently introduced the MegaMc® PolyHorse™, a pipe-handling system designed to boost productivity on 20" to 48" IPS diameter polyethylene pipe jobsites. The device consists of a series of pipe racks and powered pipe stands that hold enough pipe lengths for a day's worth of work. With the pipe stored in a single location and ready for use, the system allows heavy machinery to work other places on-site. A single operator can maneuver pipe onto the pipe stands and into the pipe fusion machine with the use of a remote control. The system has a maximum capacity of 70,000 pounds, with a maximum pipe length weight of 10,500 pounds.
McElroy Manufacturing
Tulsa, OK
Web: www.mcelroy.com
More WaterWorld Current Issue Articles
More WaterWorld Archives Issue Articles